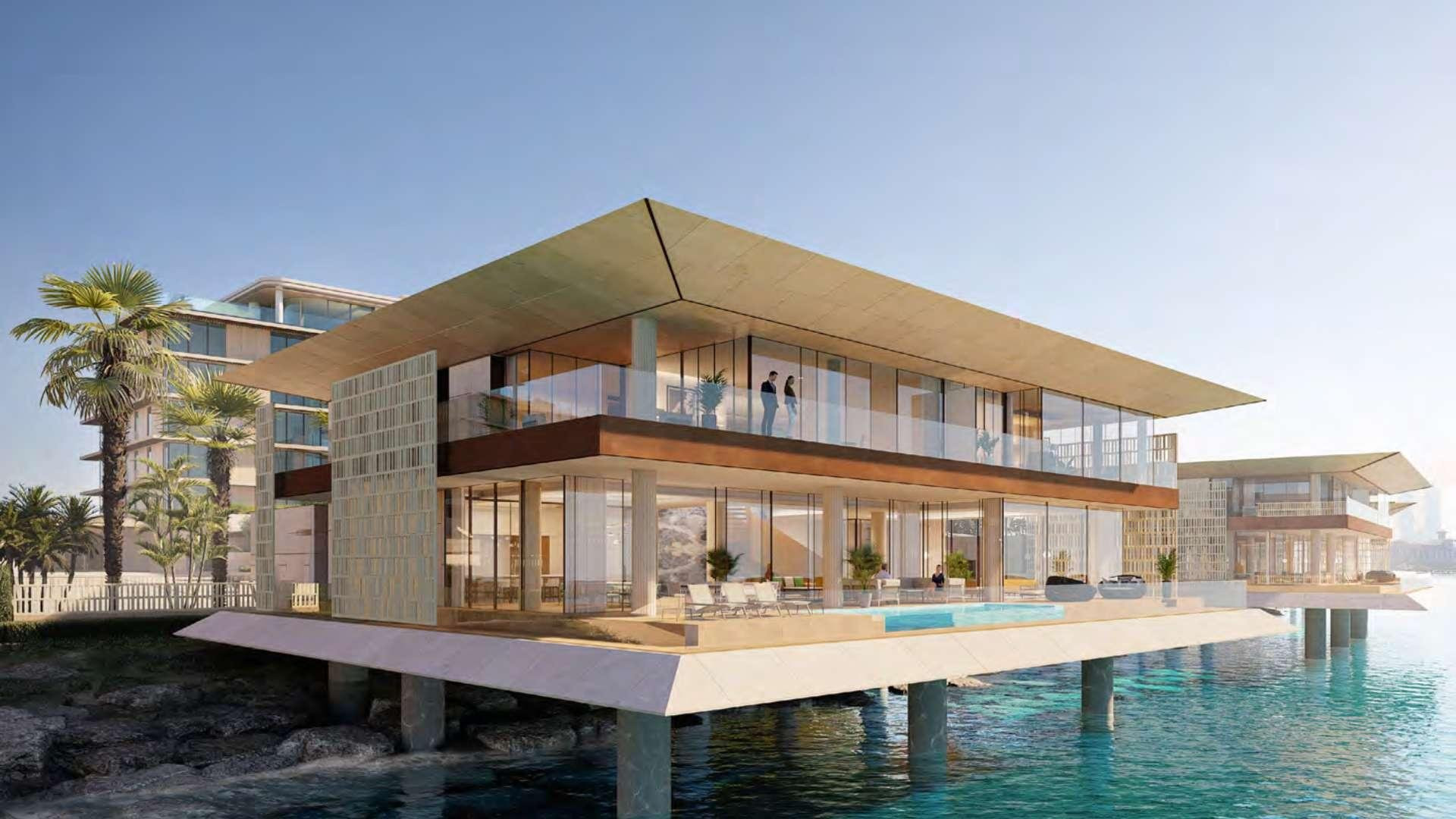 Truly Unique Ultra Exclusive Waterside Homes
ASKING PRICE
AED 115,000,000
Designed by Italian architect Antonio Citterio Patricia Viel, this collection of eight opulent and ultra-exclusive villas extends gently from Jumeirah Bay Island's northern borders into the Arabian Gulf. On the ocean side, the five-bedroom houses provide the impression of hovering above the island's edge.
At the entryway, a beautiful garden reminiscent of Mediterranean style and heritage is on display. The structure is suspended between sky and water, emphasizing the dramatic change from land to sea that is accentuated by the complex architectural design features used.
Spaciousness and seclusion are well matched at these waterfront mansions. Full-height windows that face the seaside enable the house to be bathed in natural light from the outside. High quality materials and attention to detail bring out the natural light and create a welcoming atmosphere in the space.
The living, dining, and event rooms all have direct access to the ocean, and the floor-to-ceiling wooden deck accentuates the connection between the interior and outdoor spaces. The infinity pool at the end of the deck gives the impression of being one with the ocean thanks to the use of Italian mosaics throughout the design. The glass-enclosed living space has a gorgeous display kitchen next to it, complete with a wet kitchen. The finely crafted metal staircase is a key component of the house's design.
The Burj Al Arab, Dubai International Airport, Dubai Design District, and Nikki Beach are all within driving distance of these luxurious residences on Jumeirah Beach Road.
Array