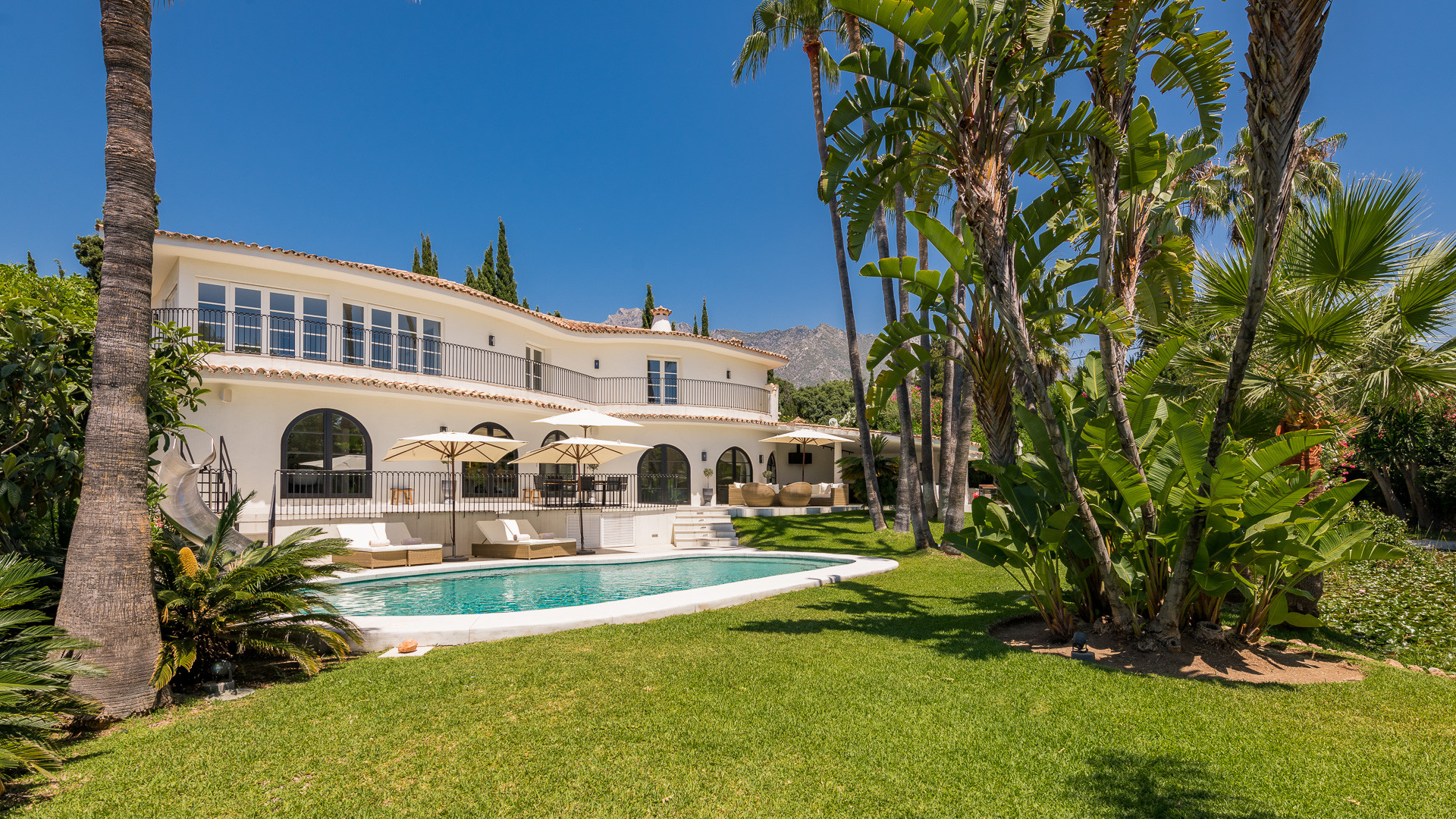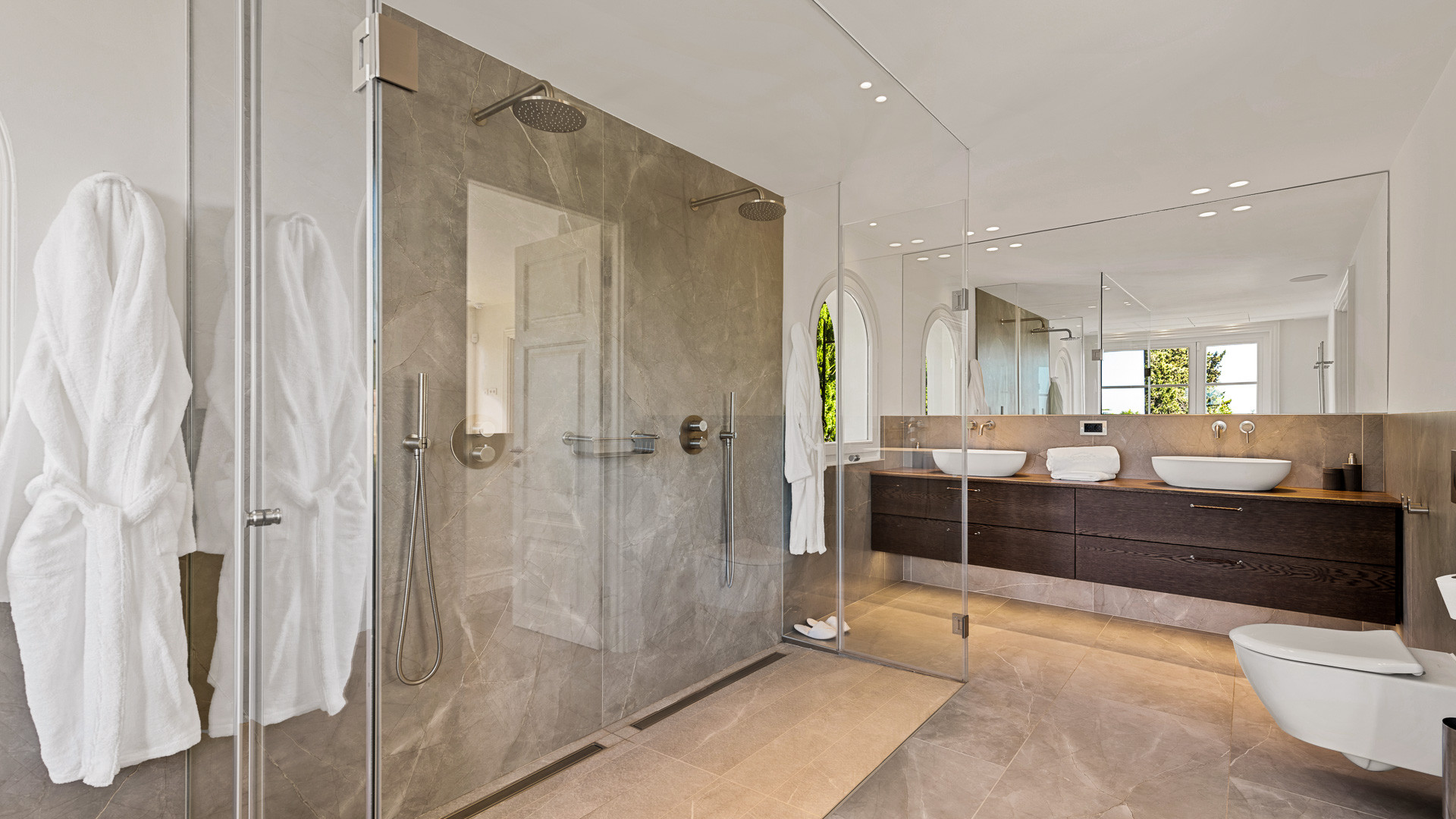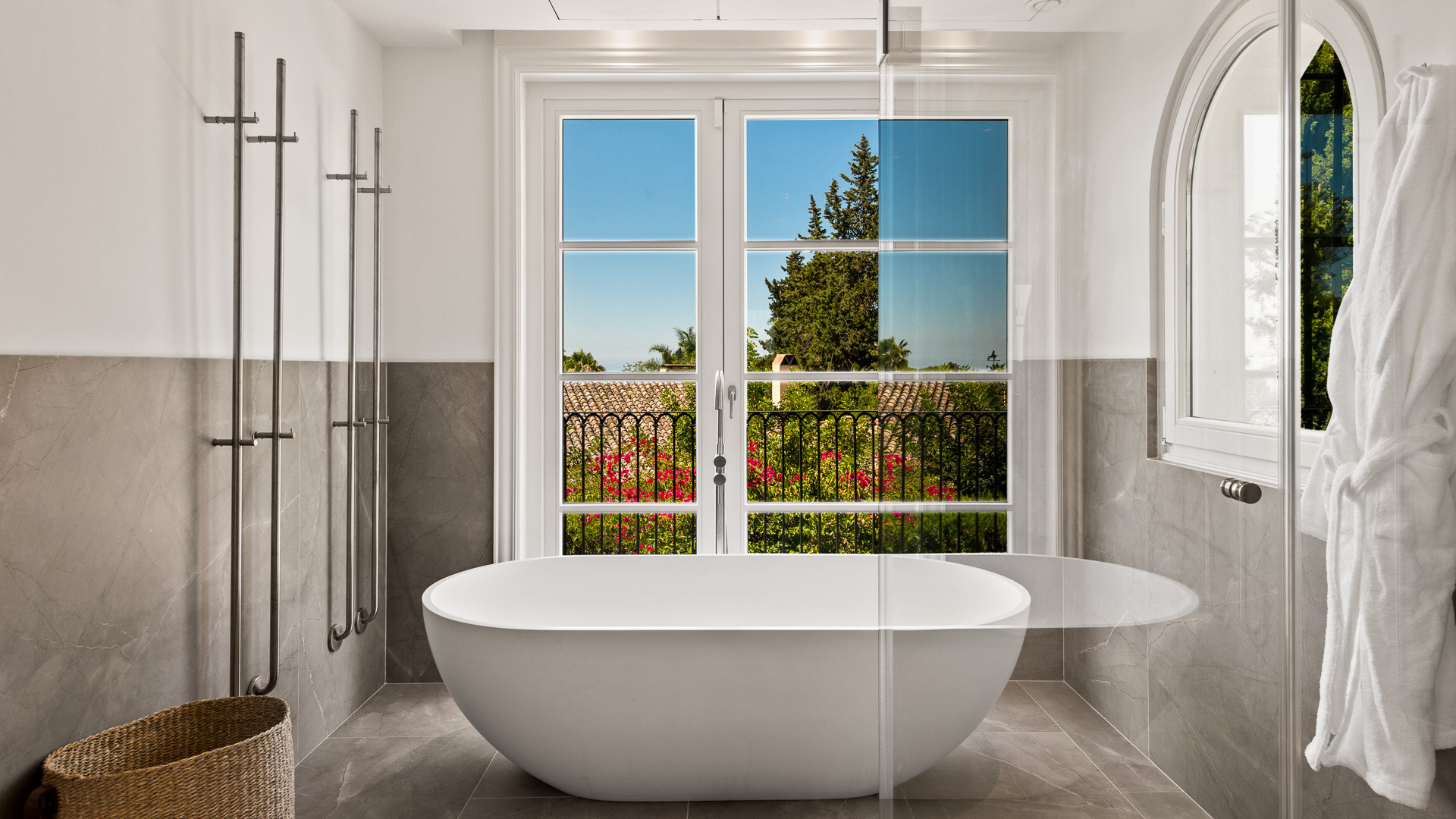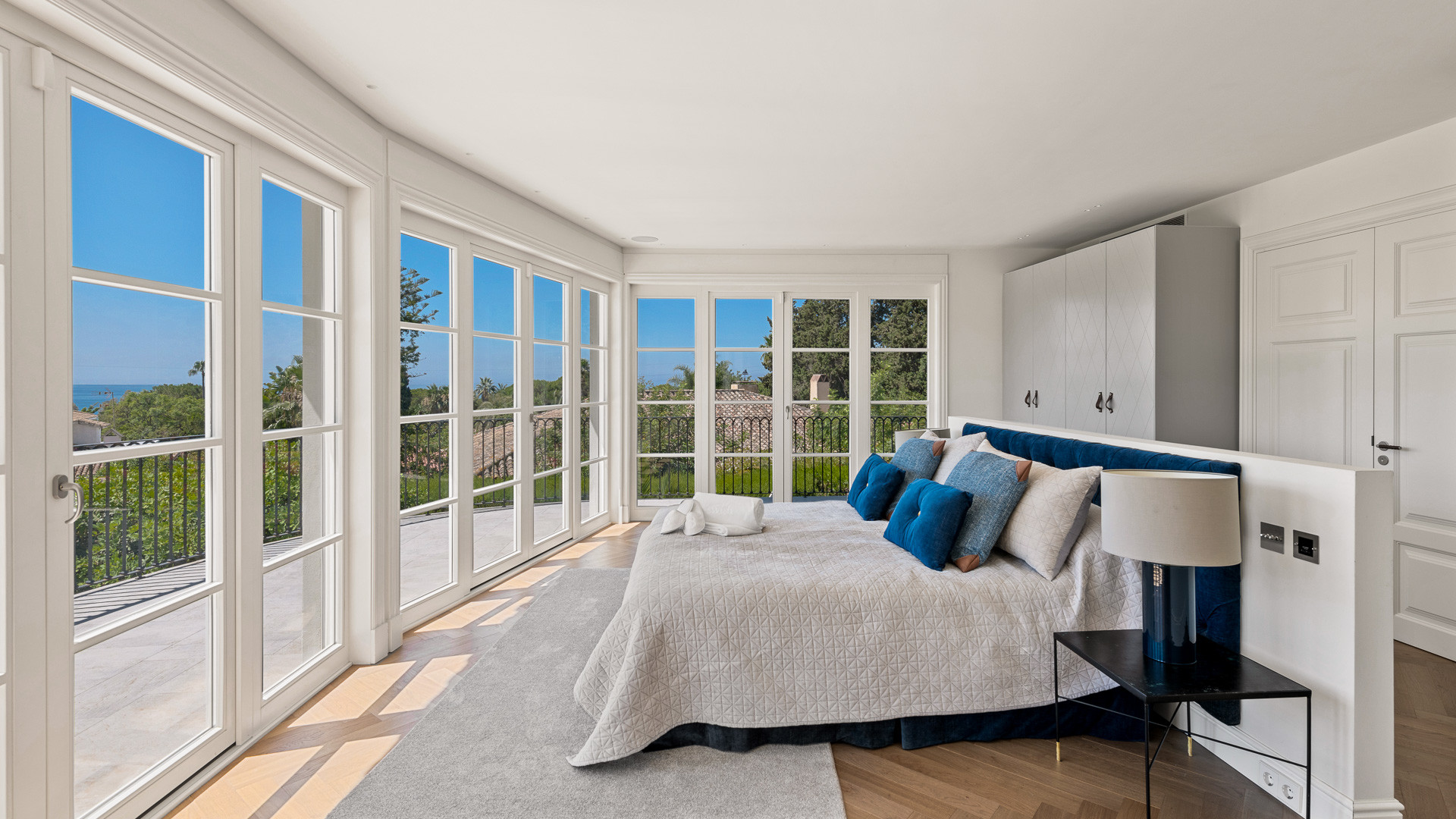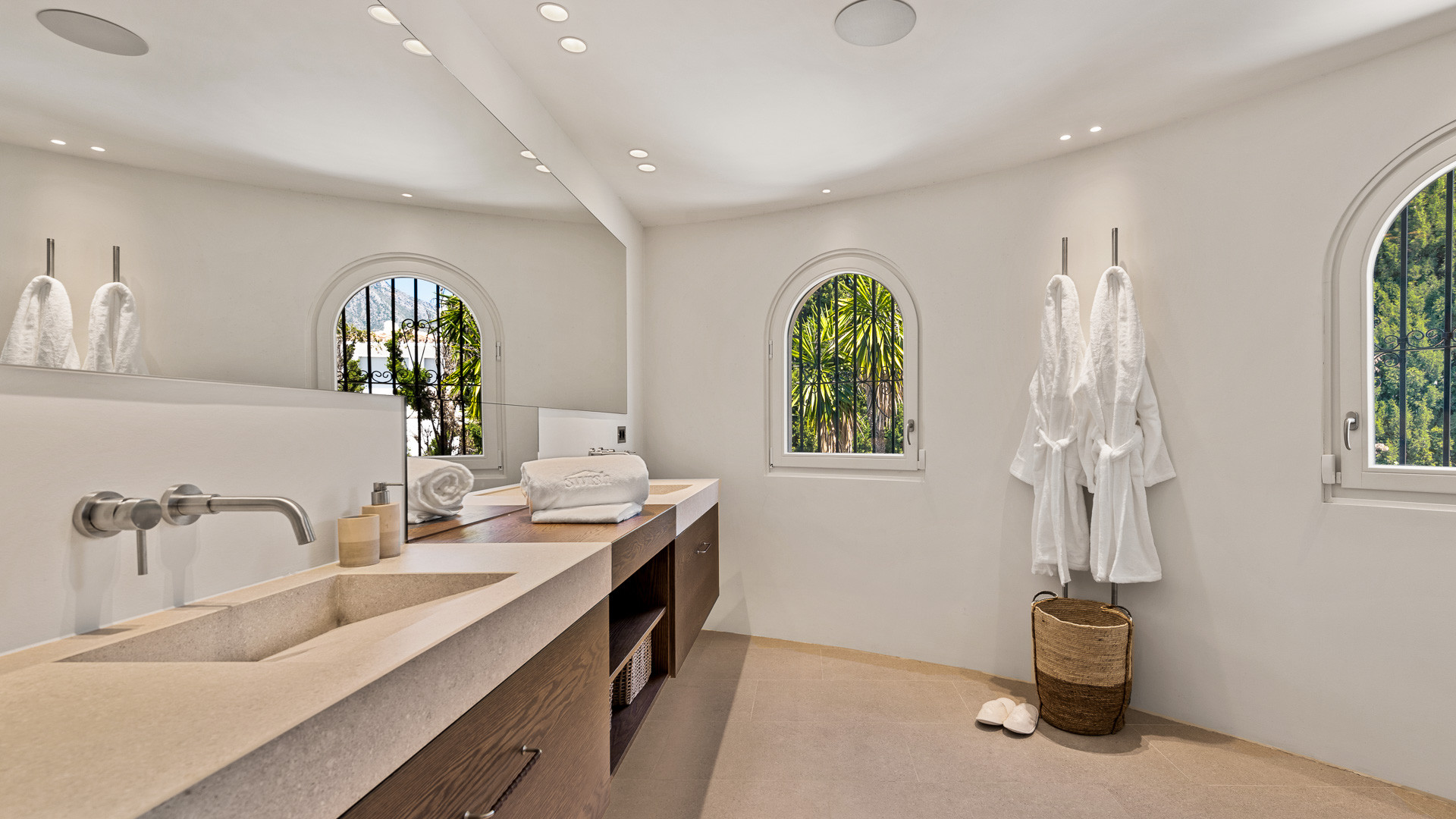 Marbella Golden Mile
Villa Tranquila
WEEKLY PRICE
€ 10,400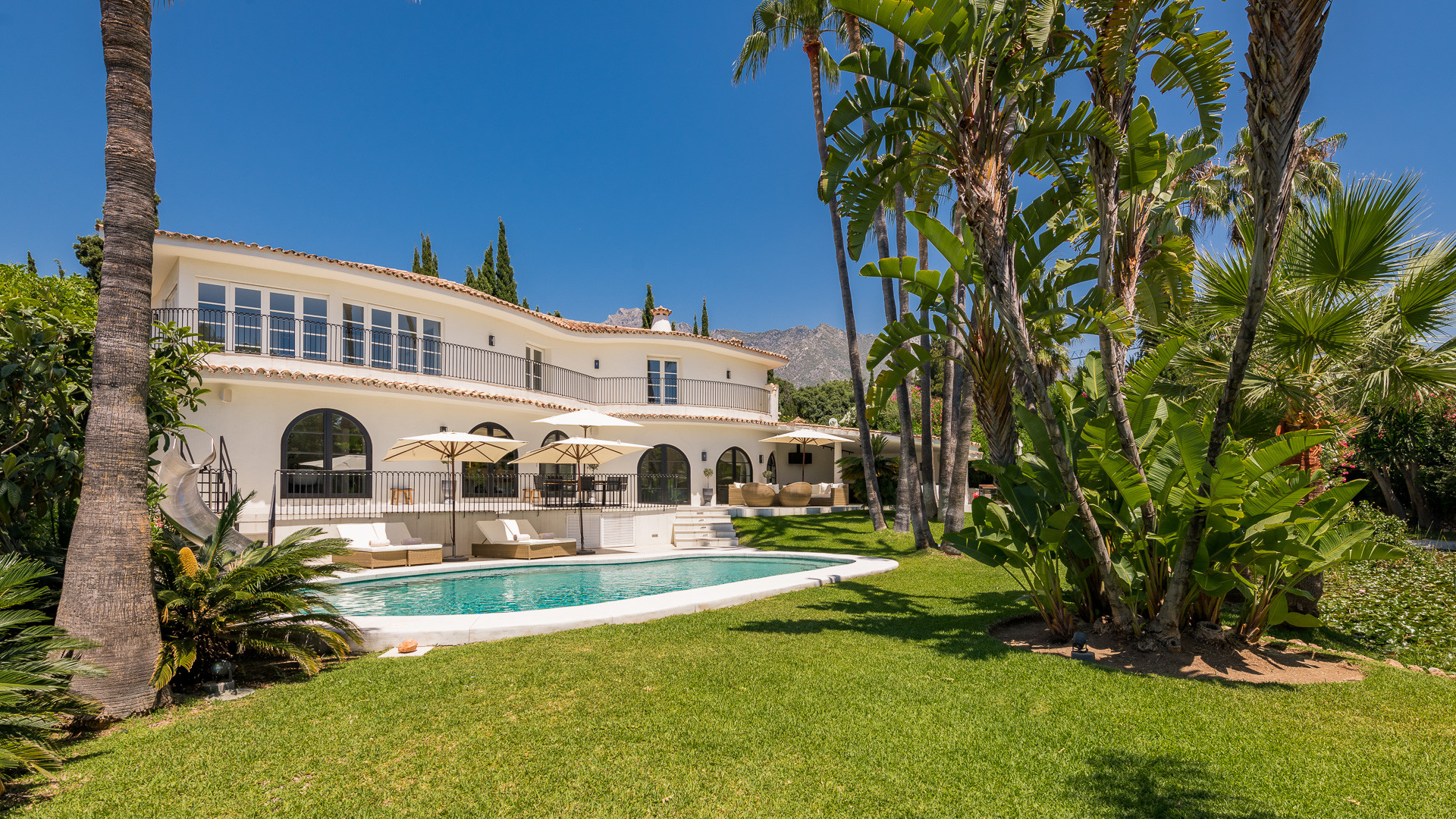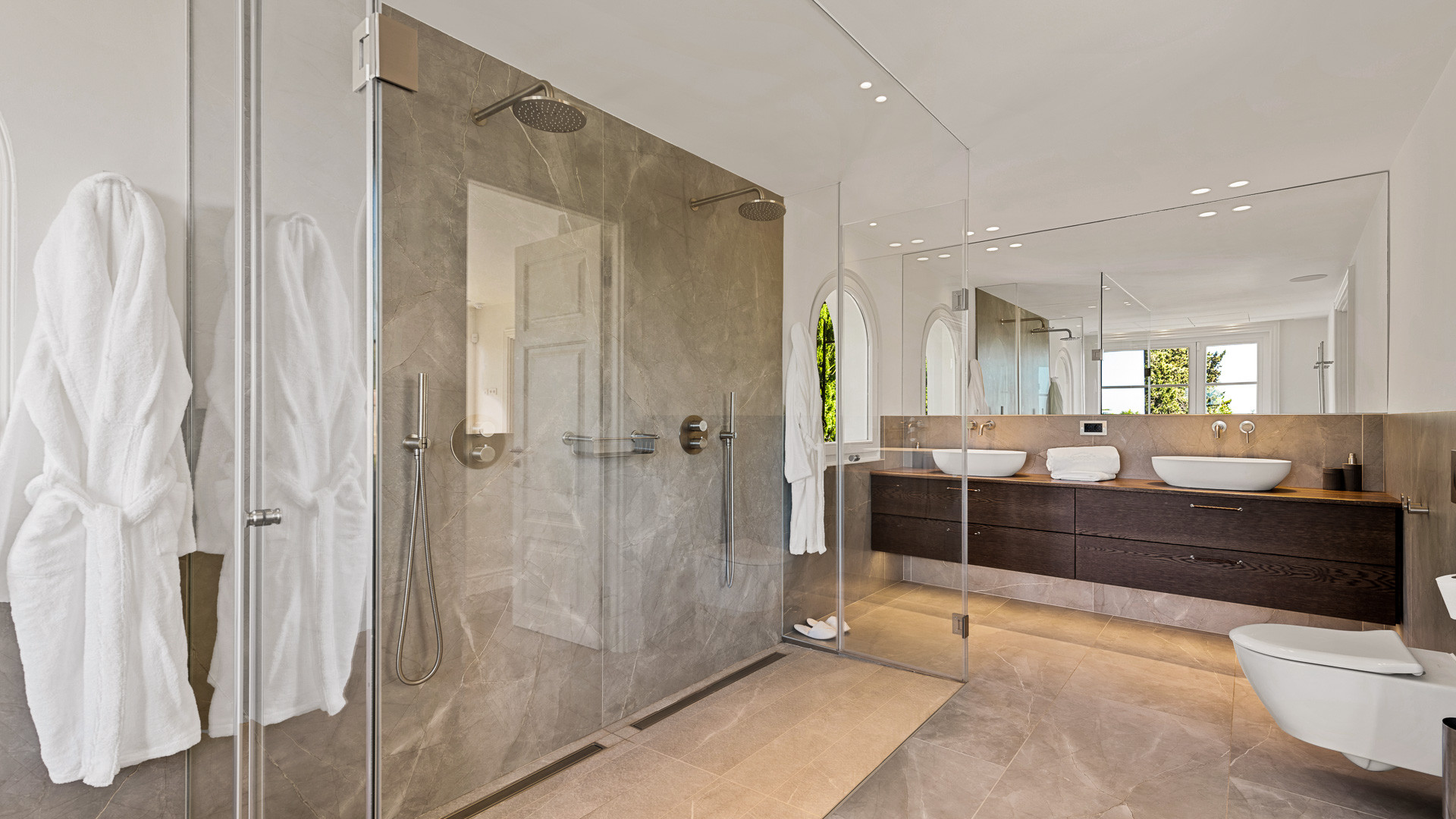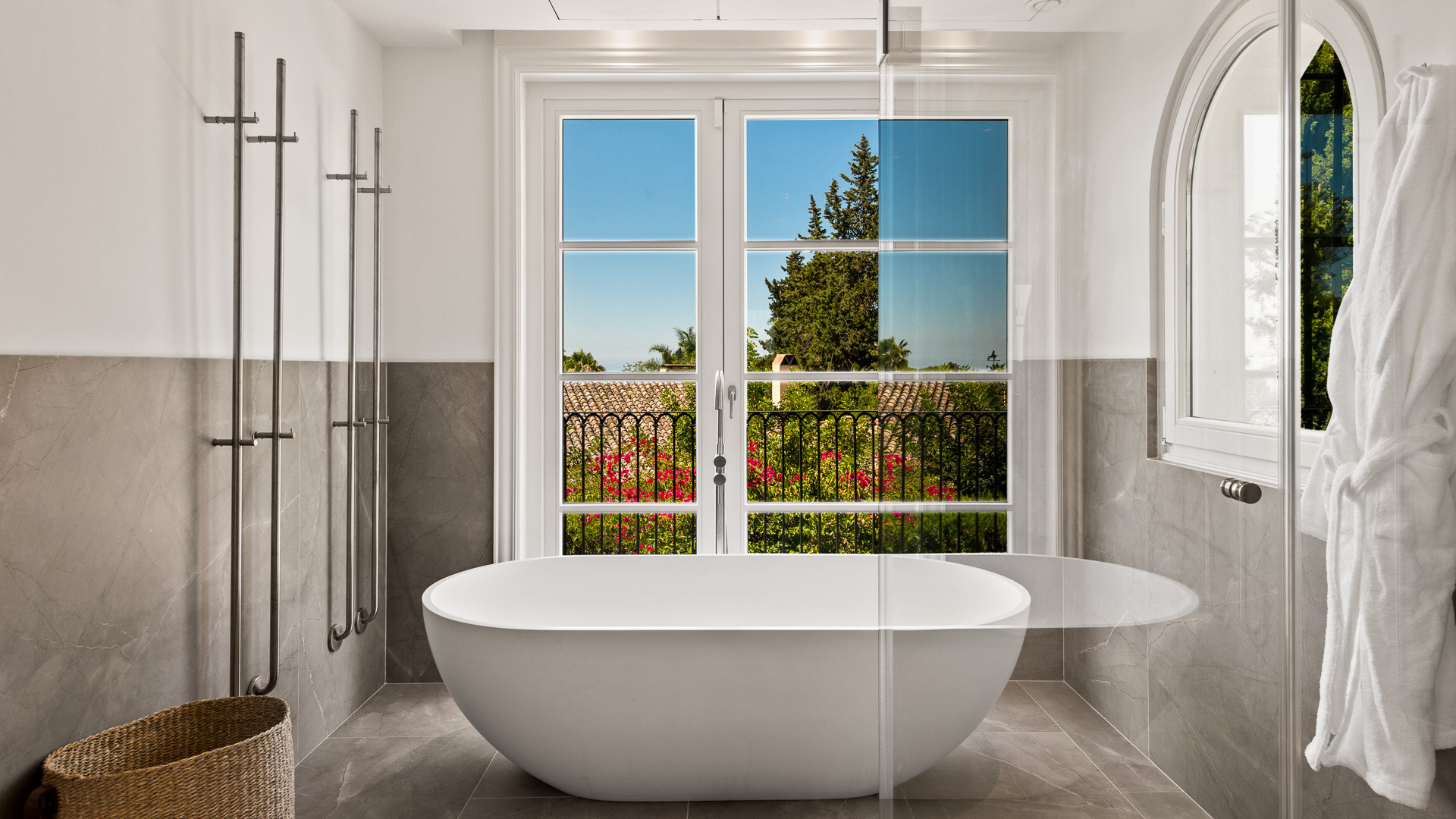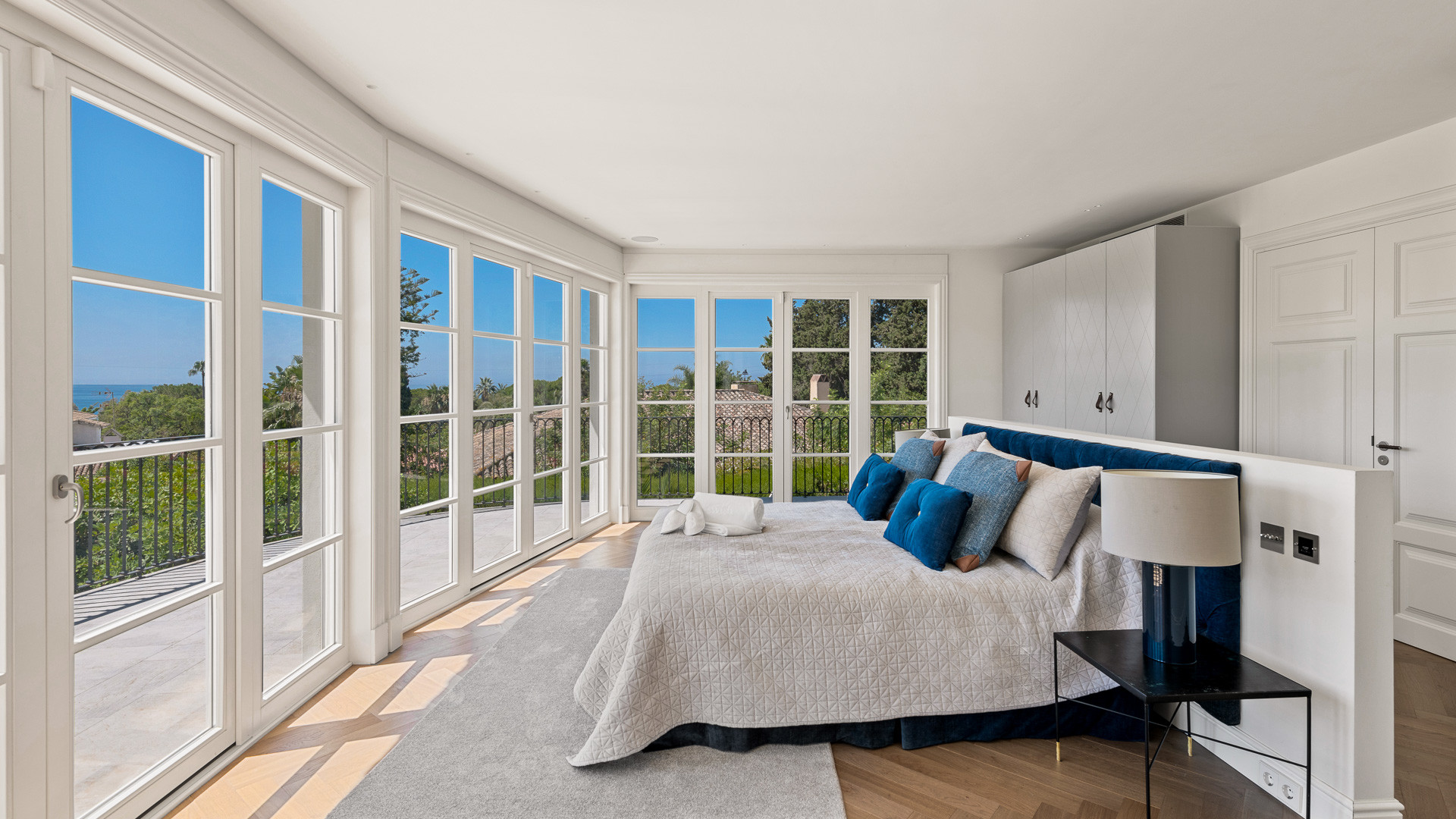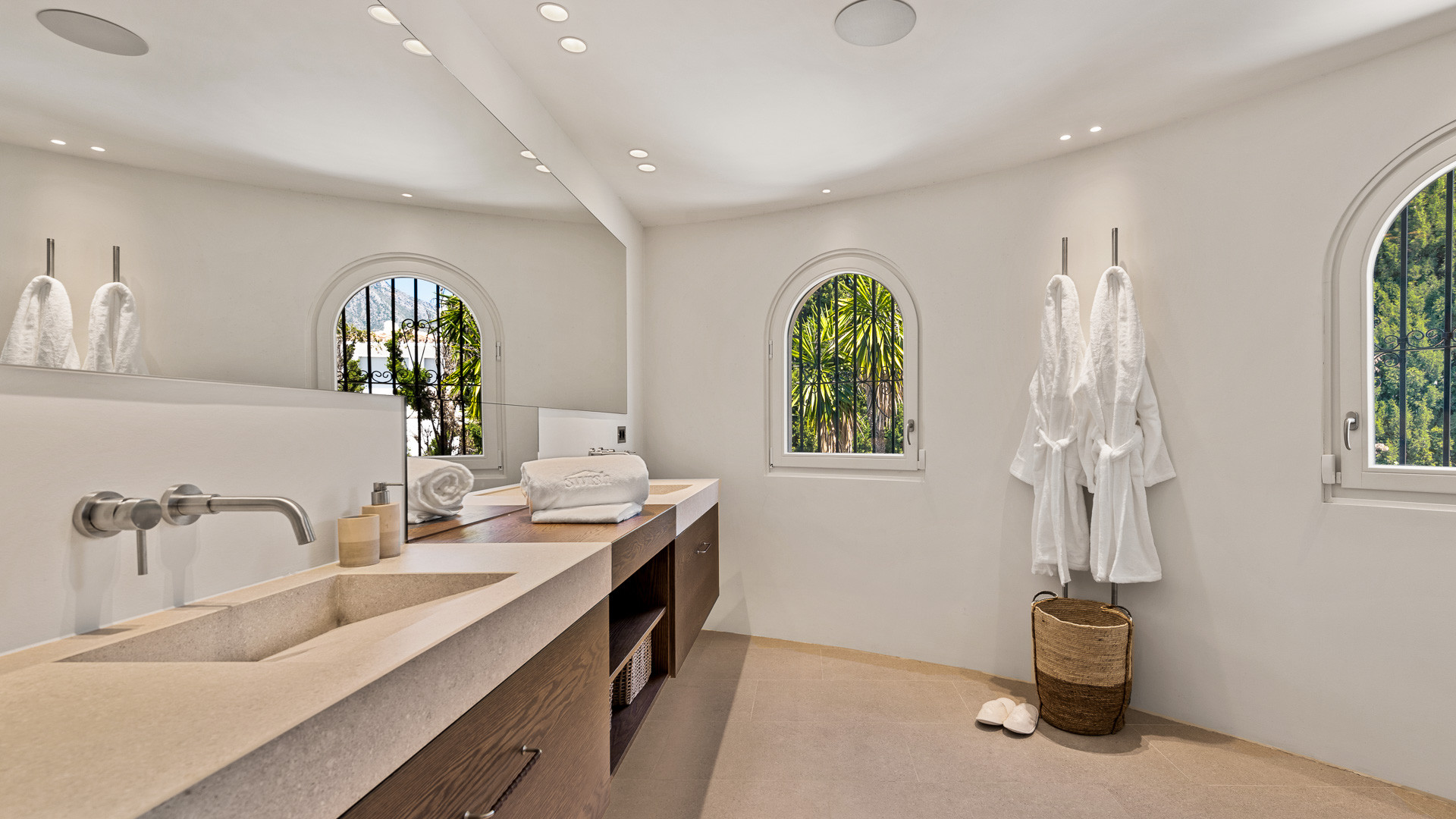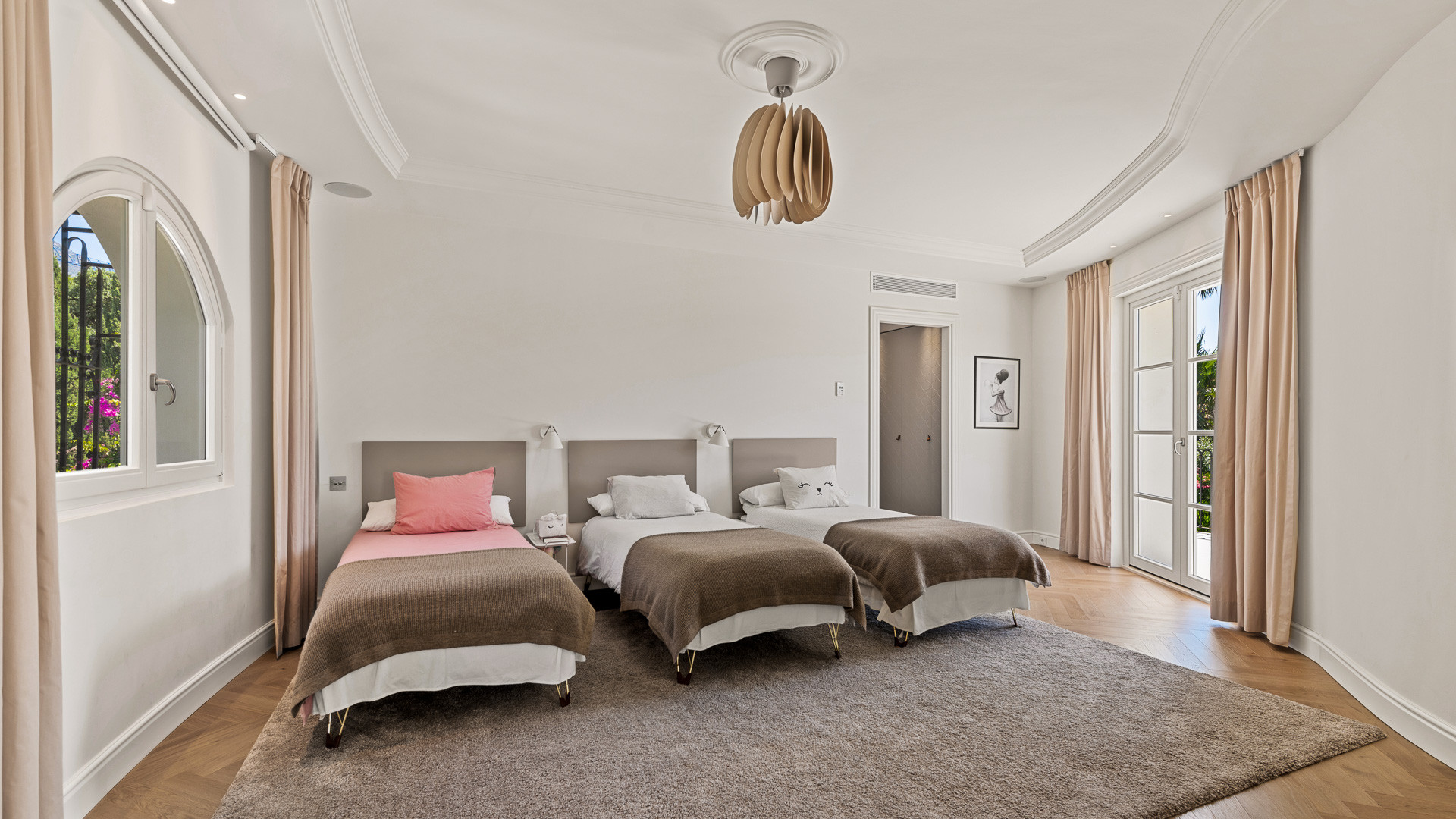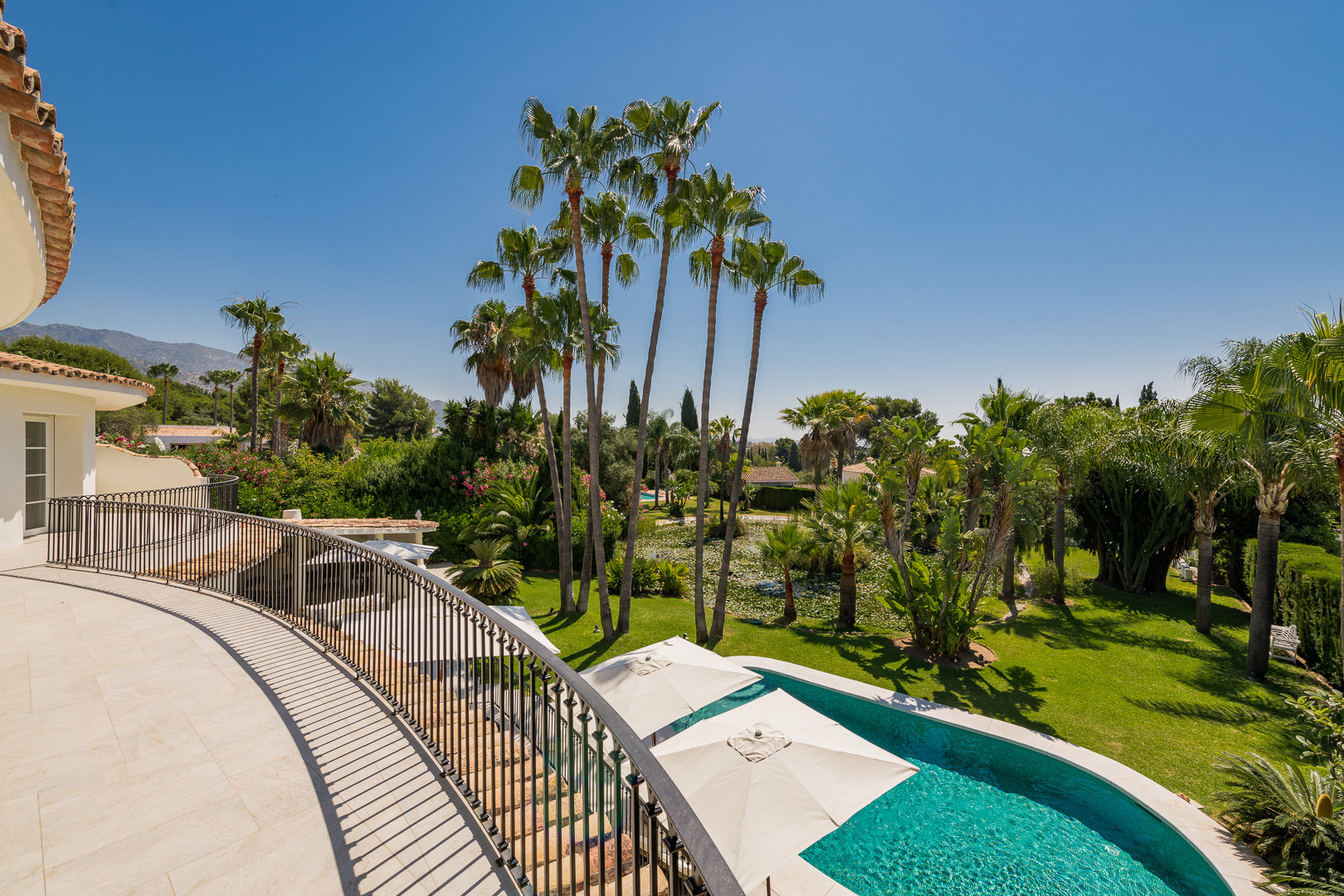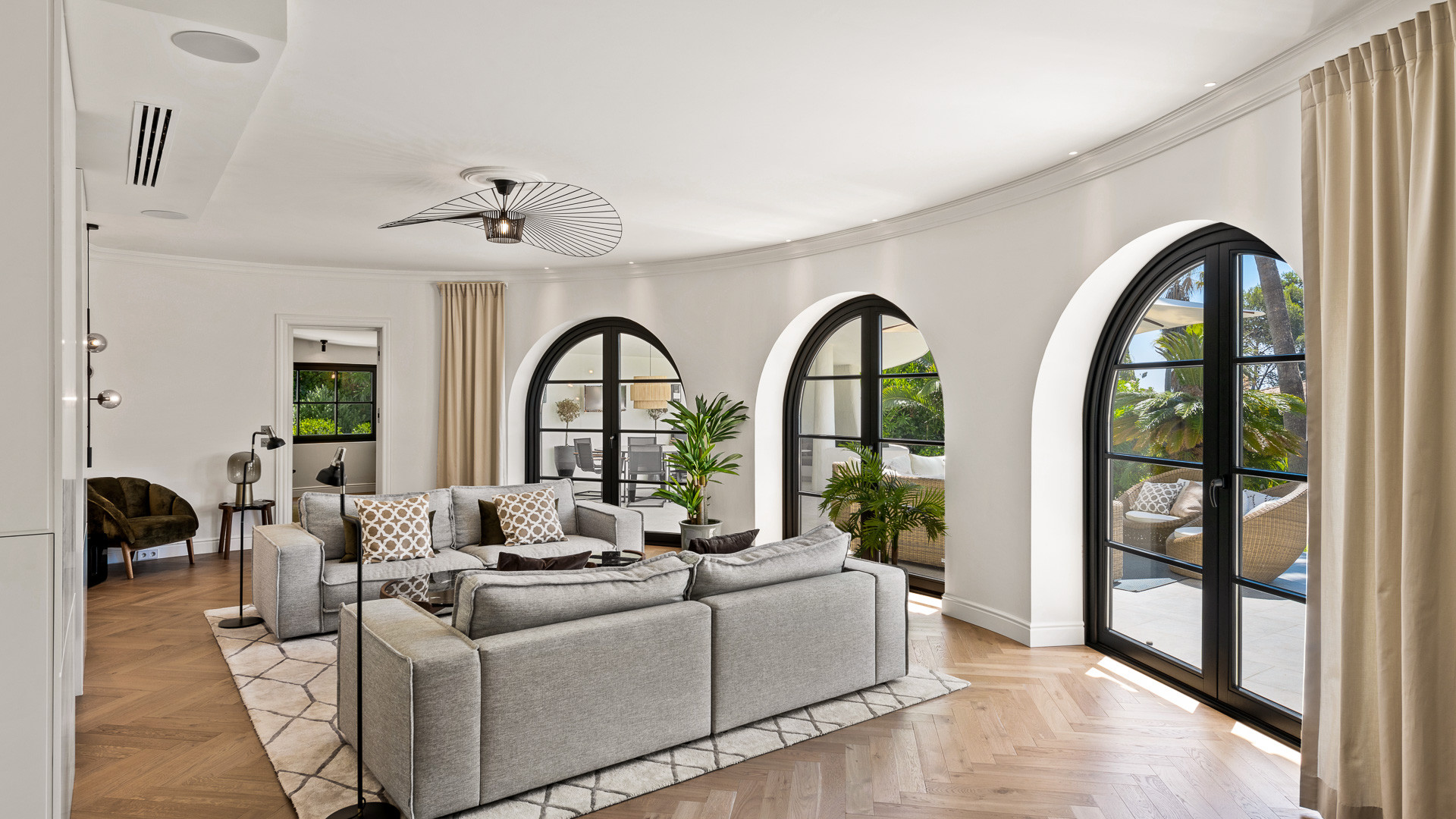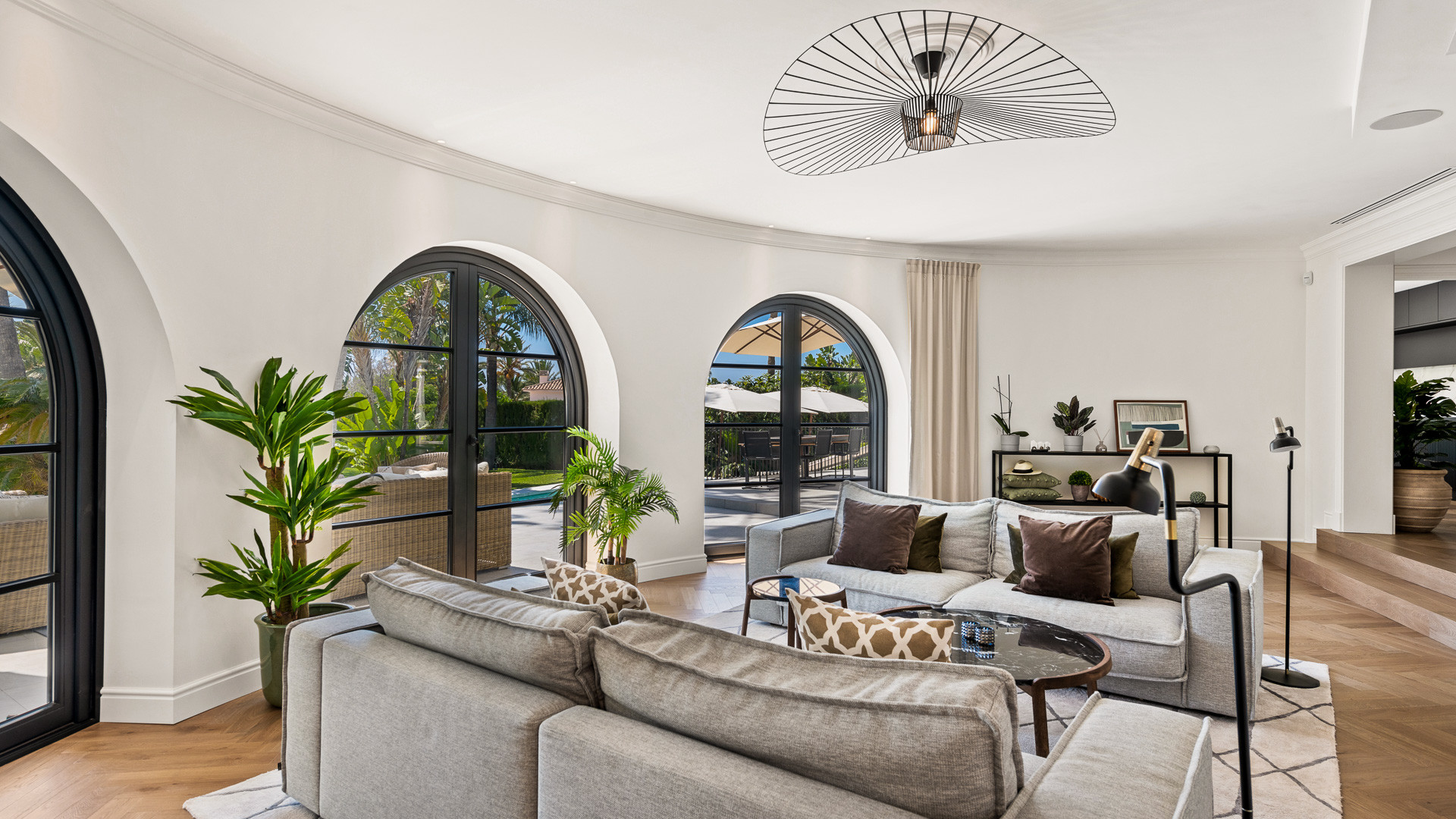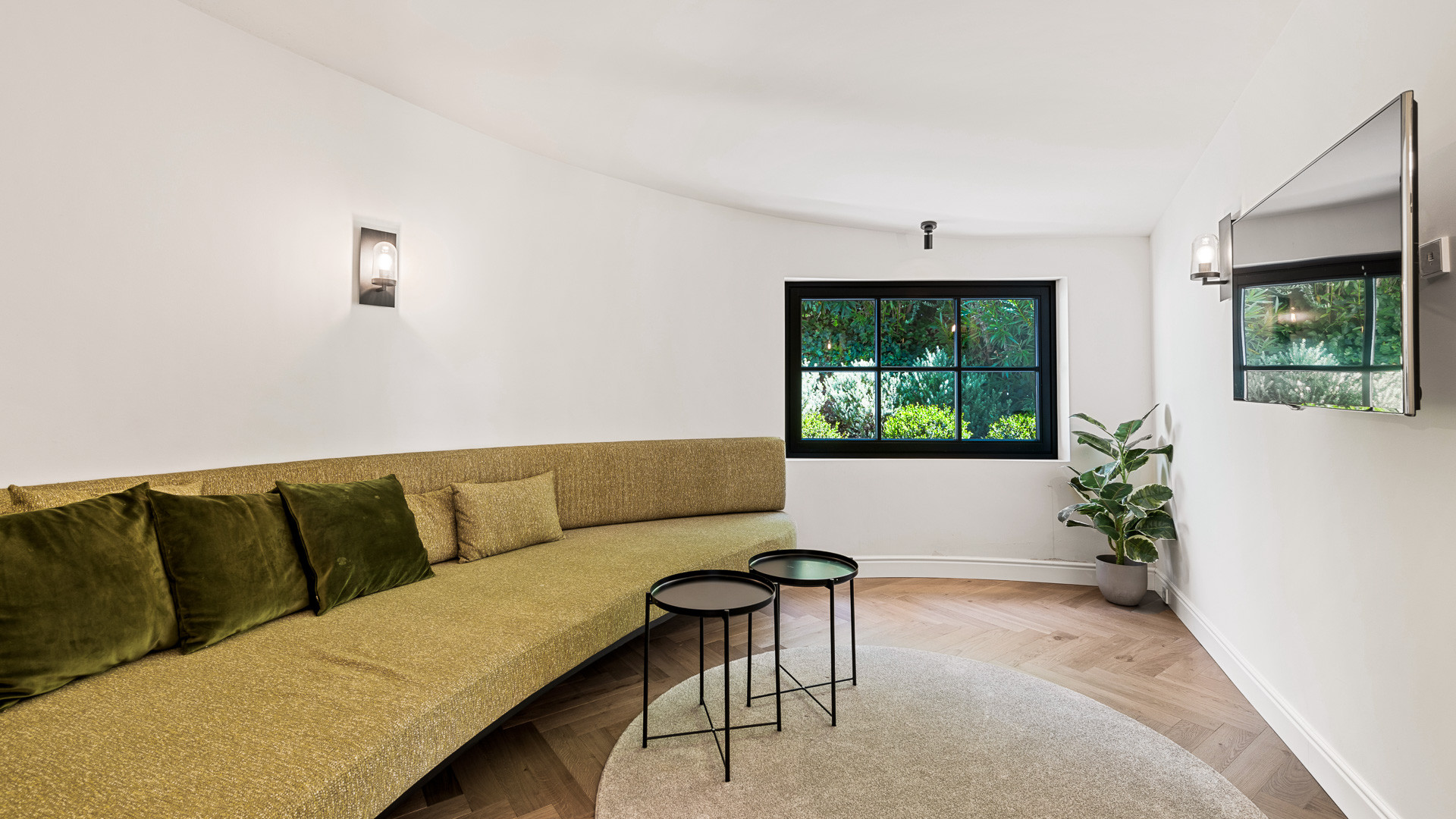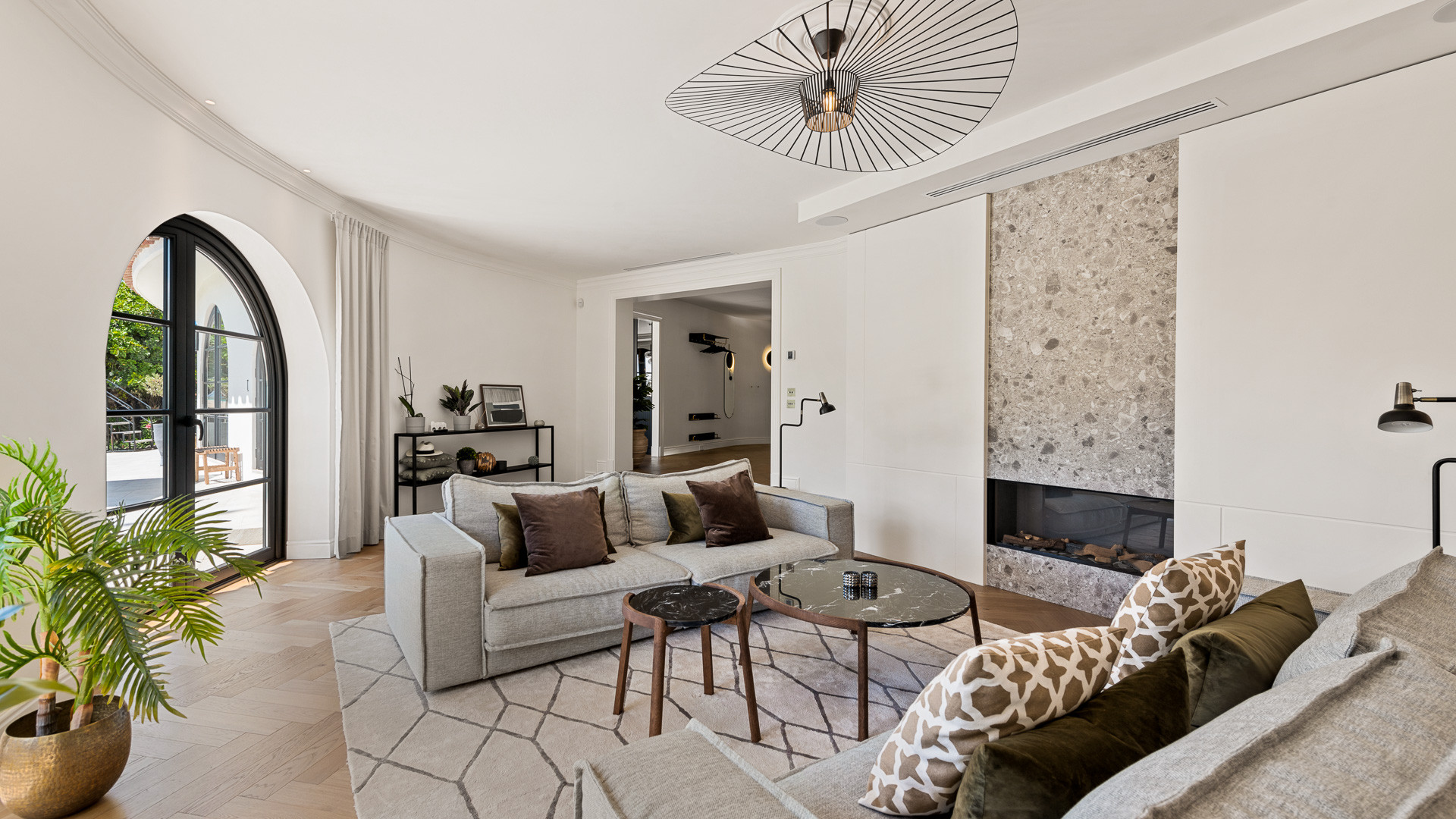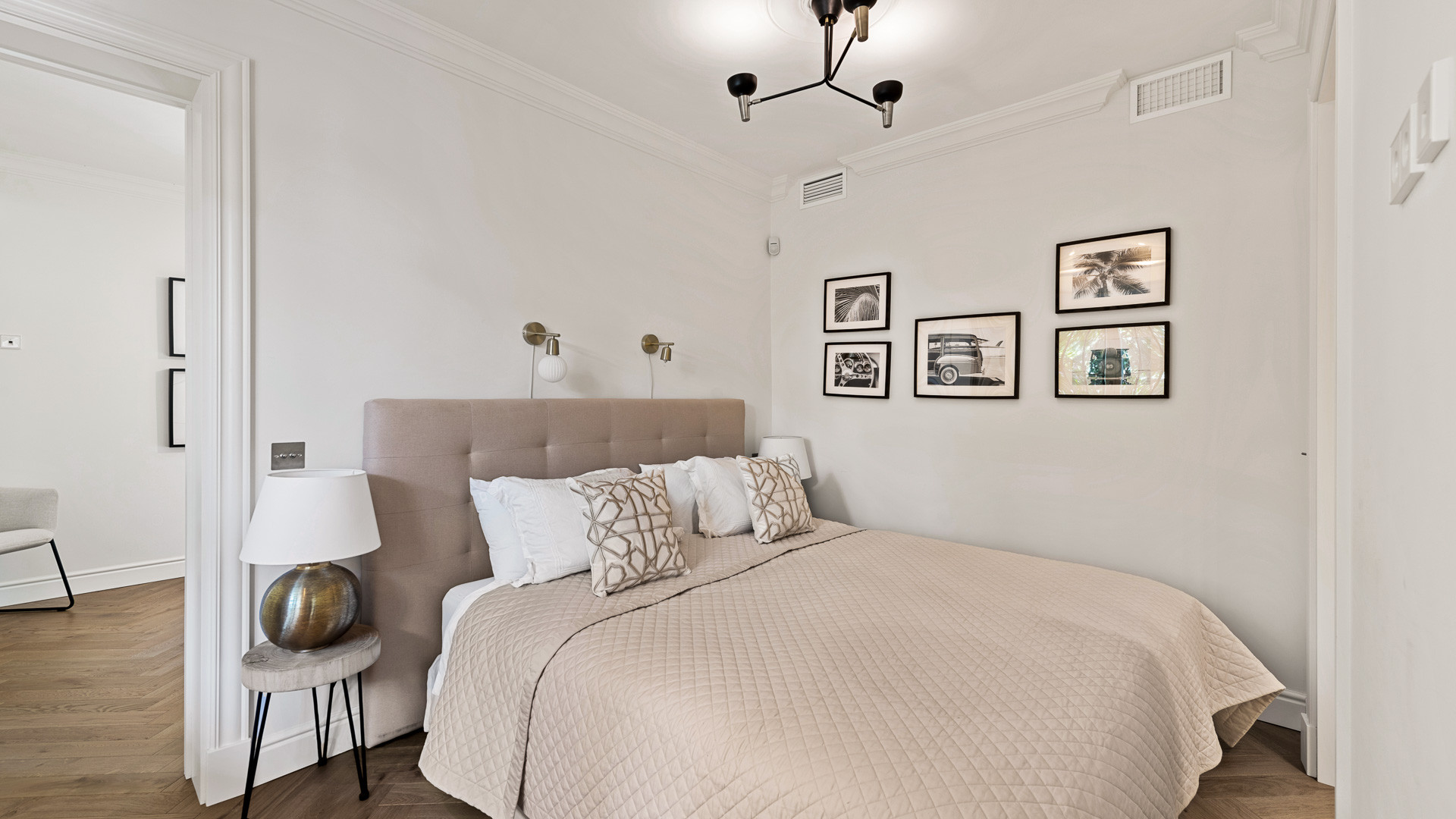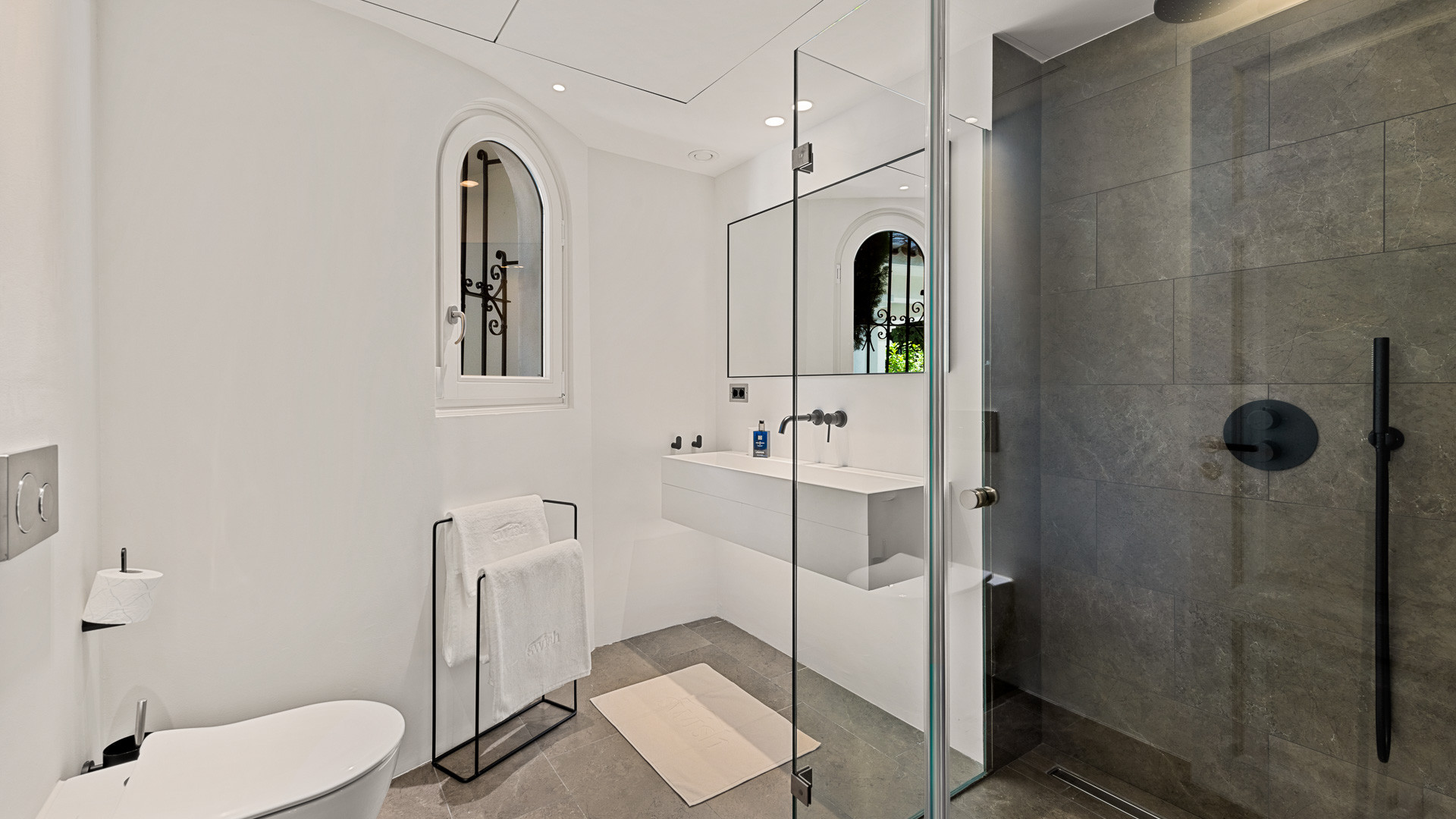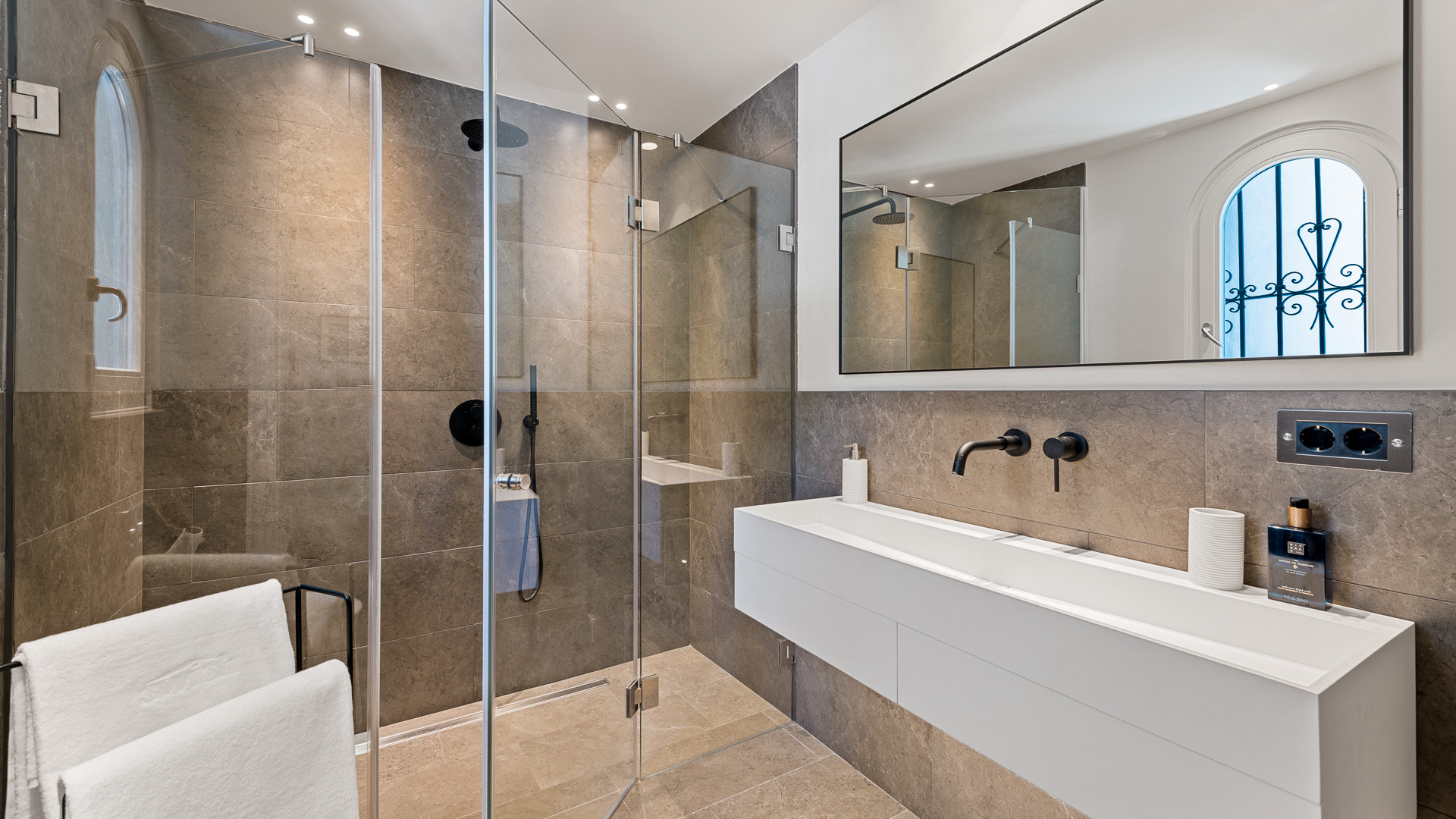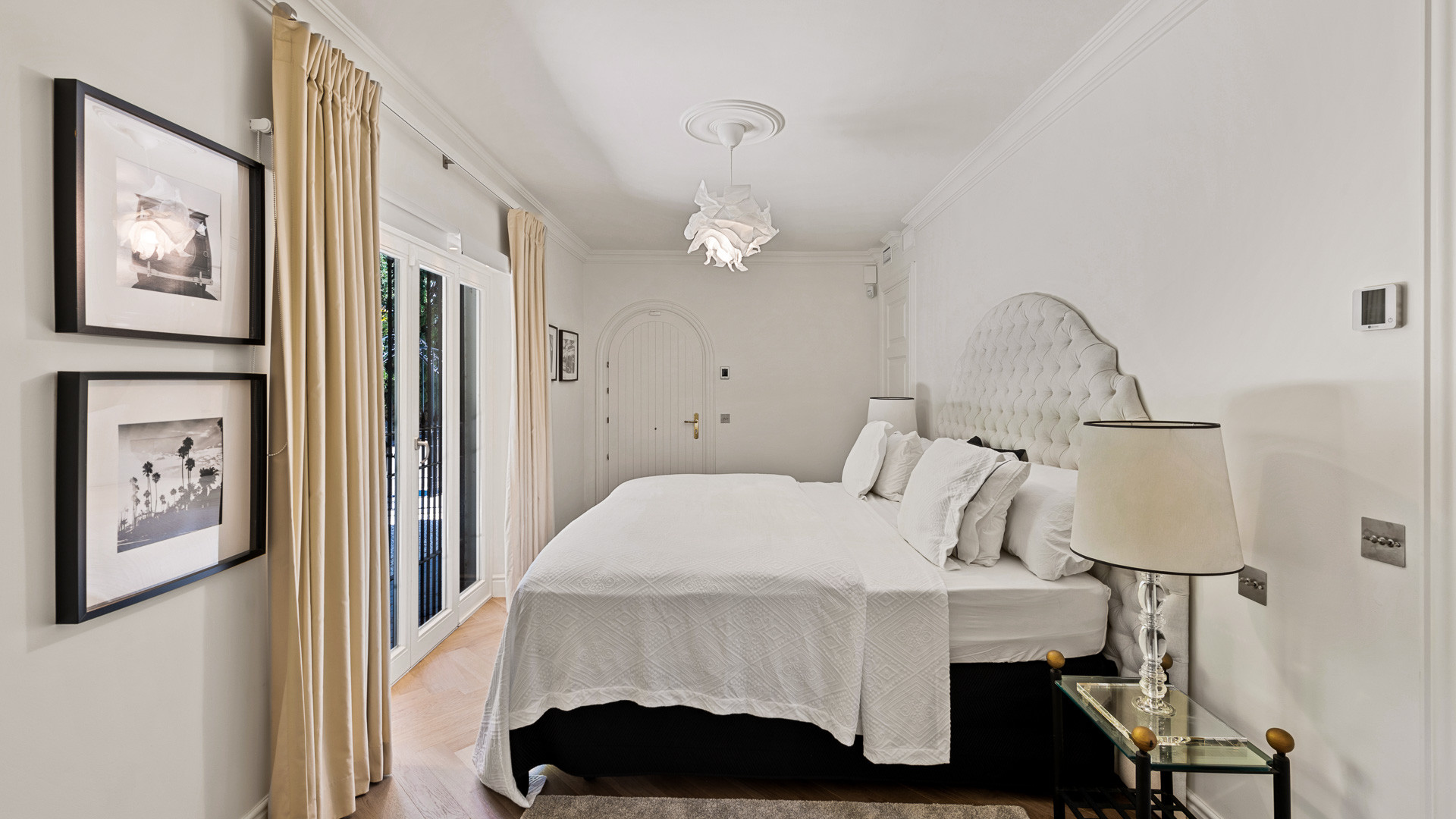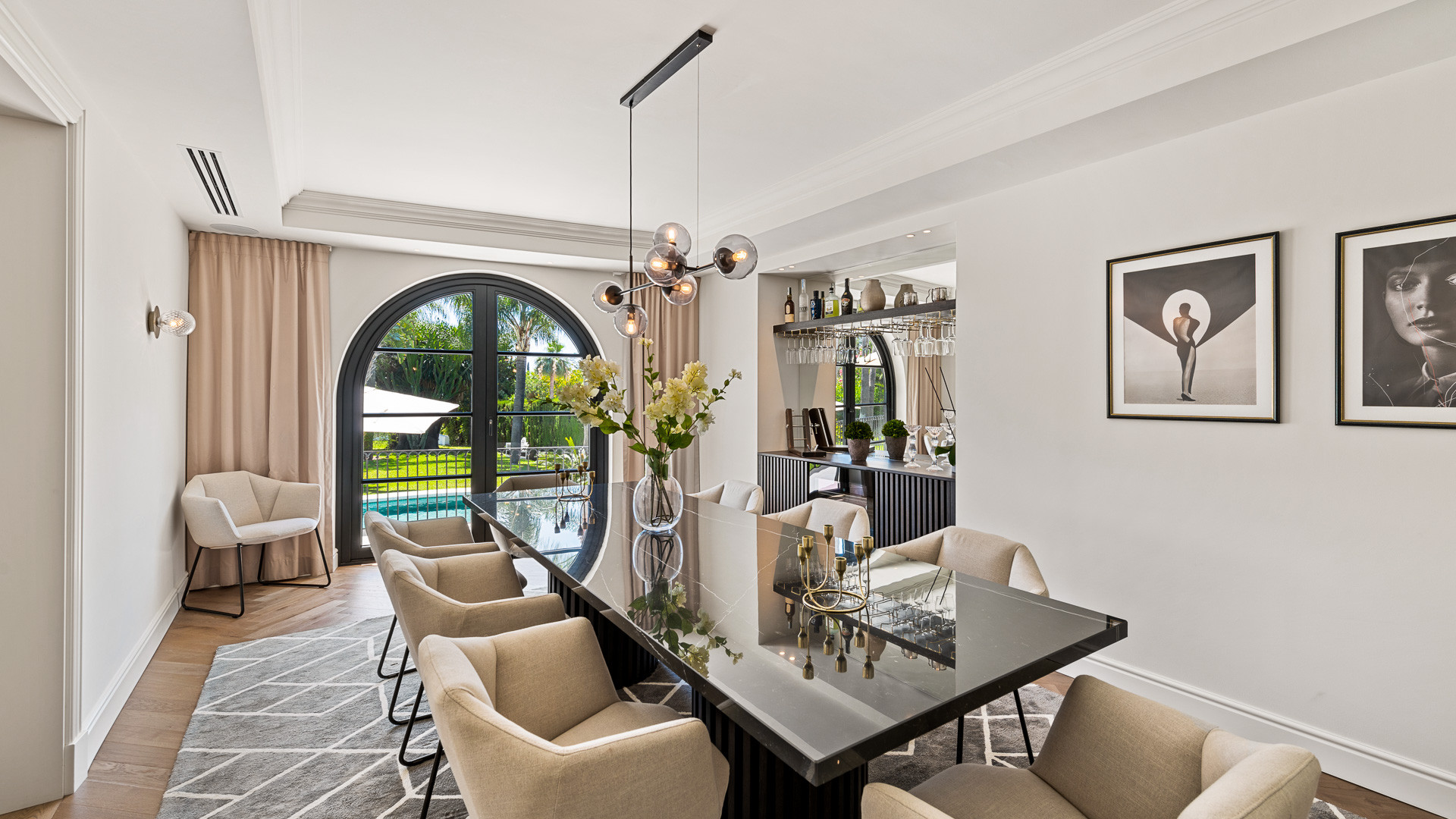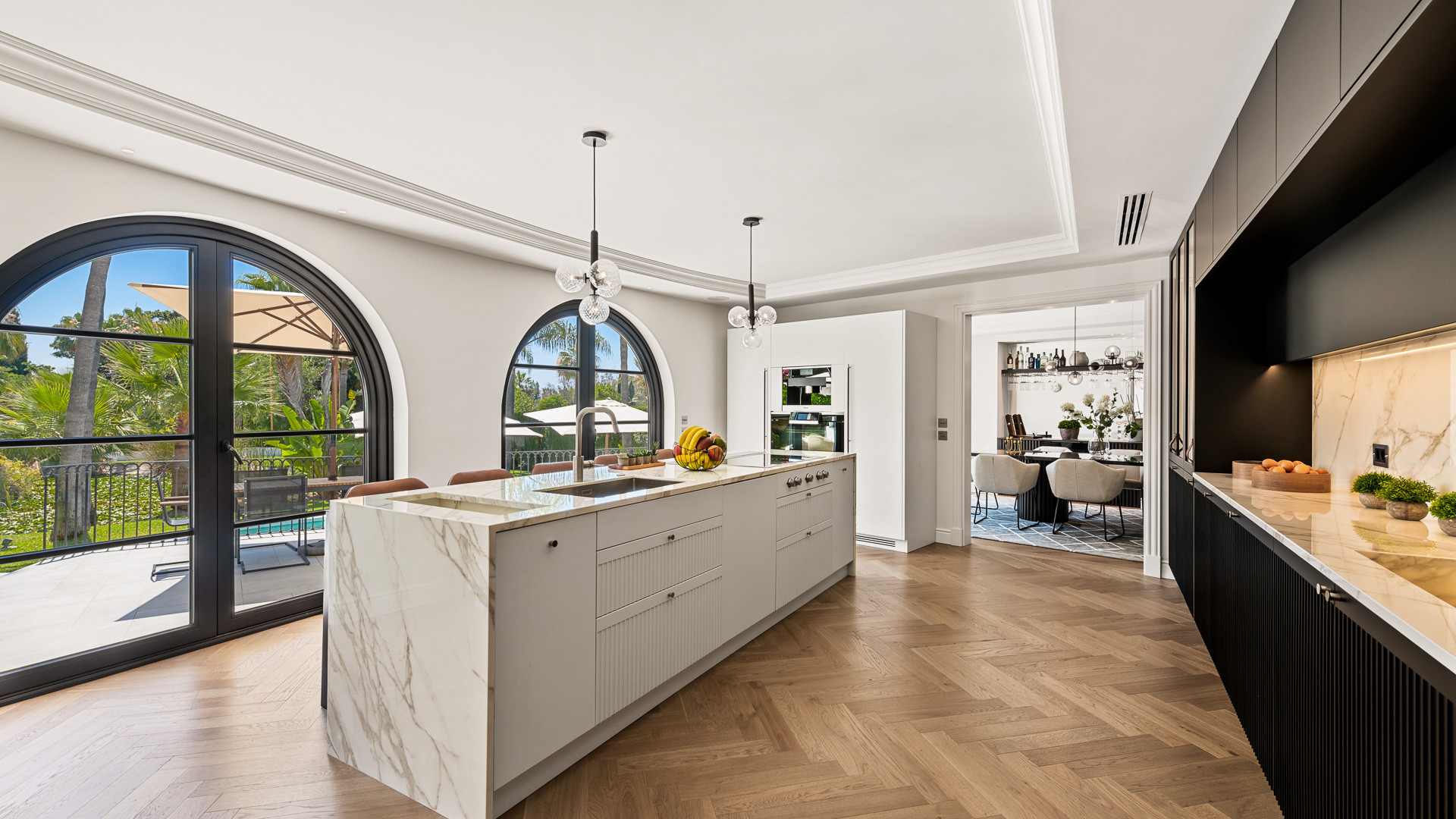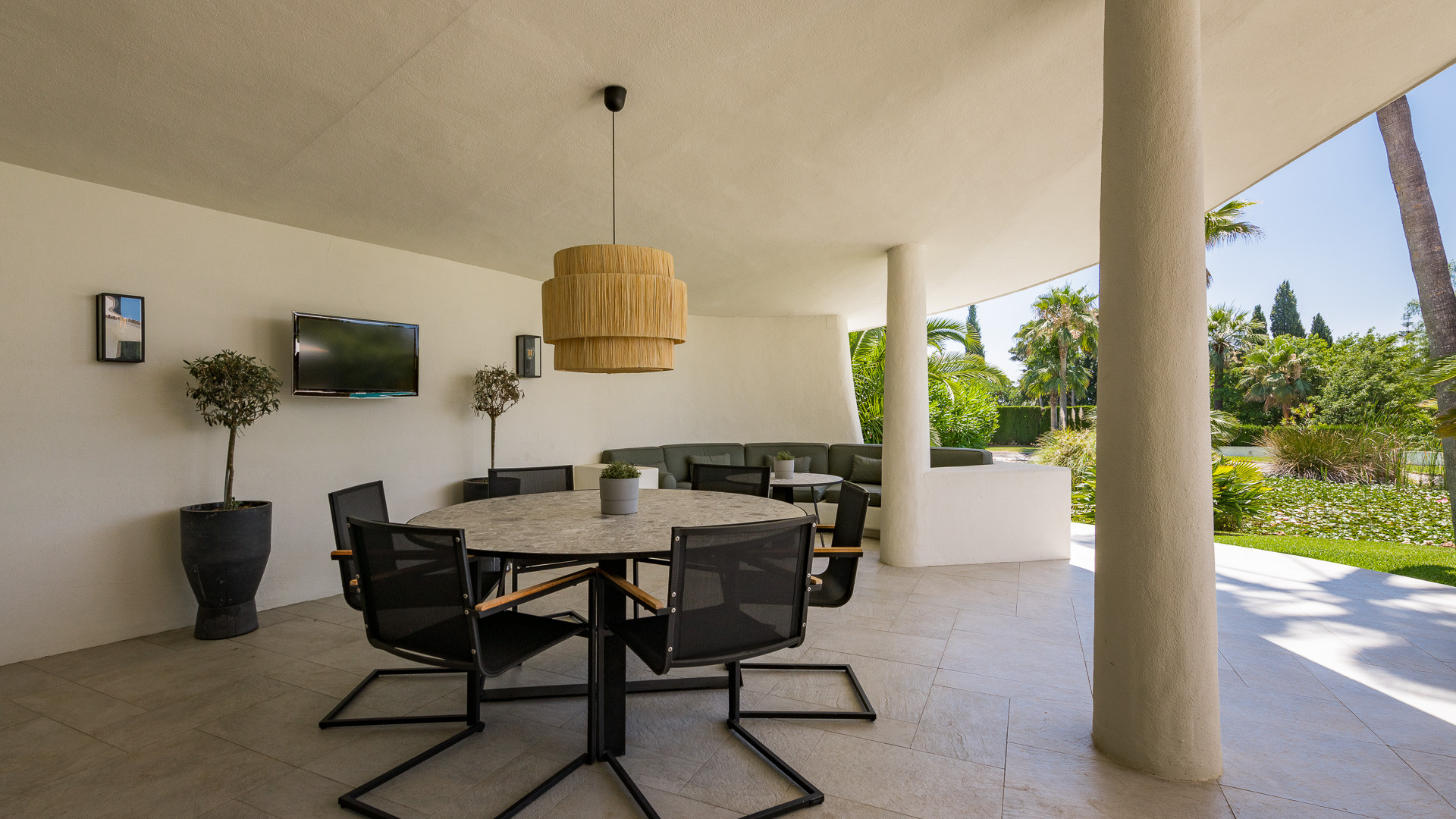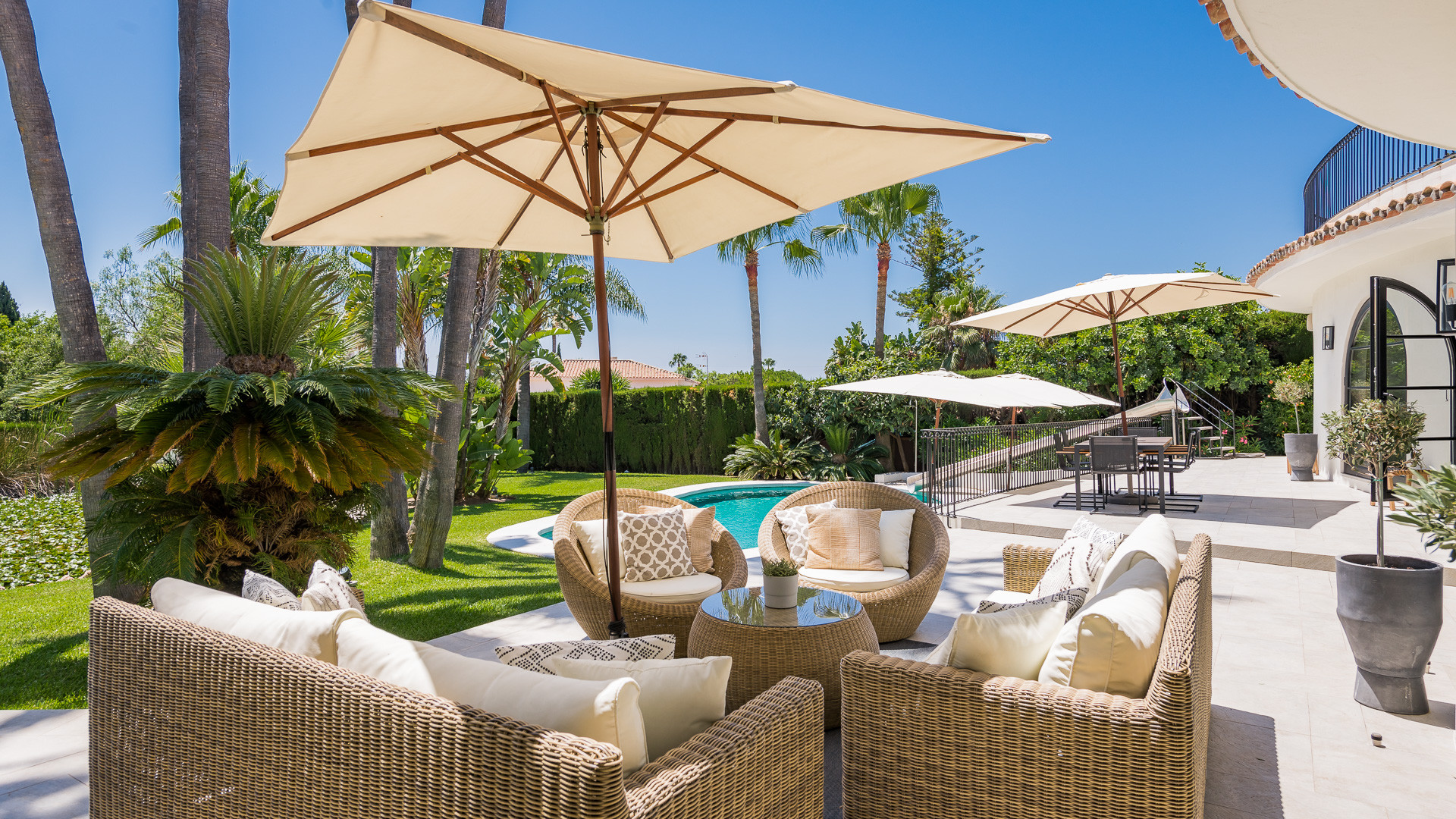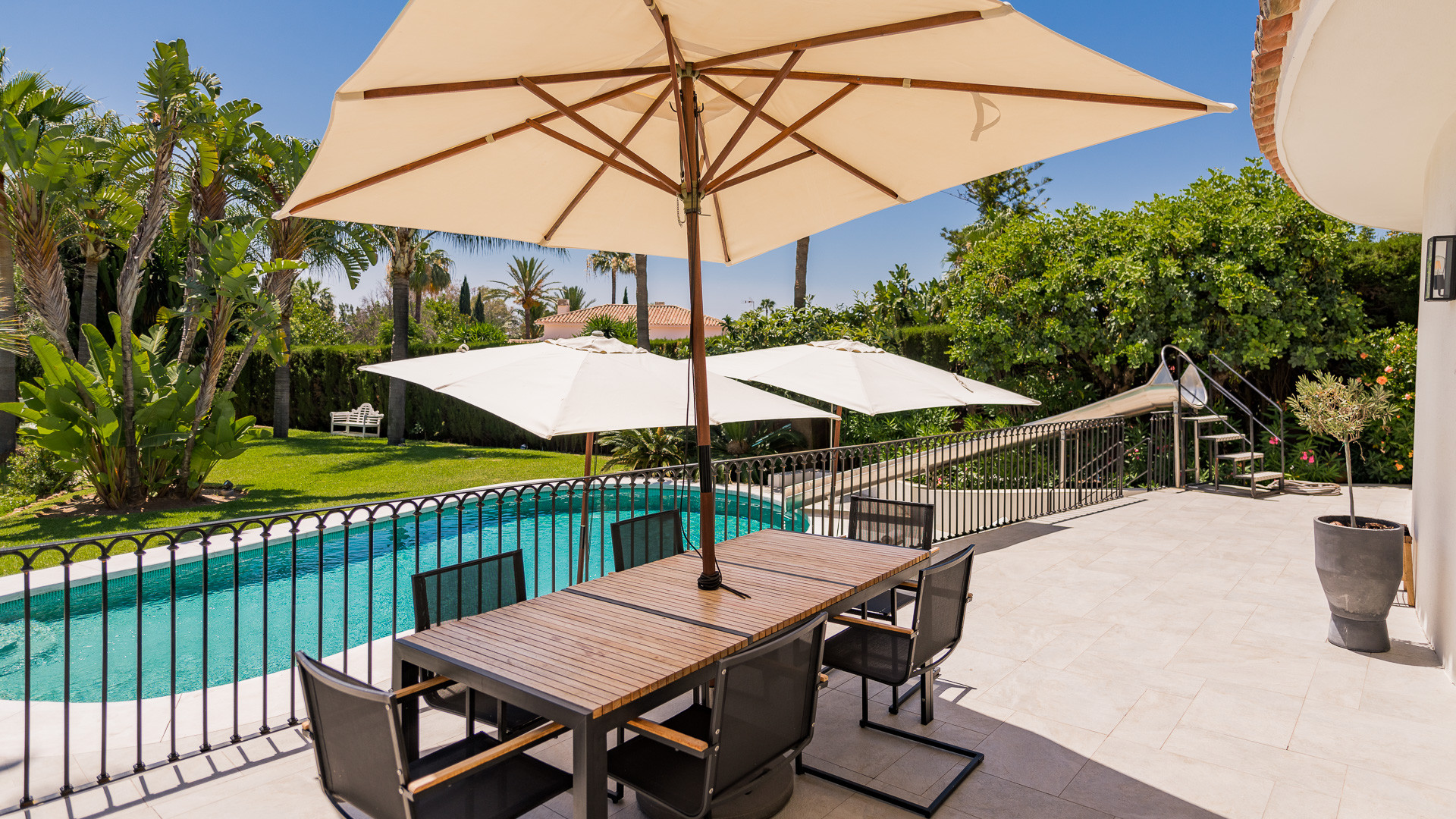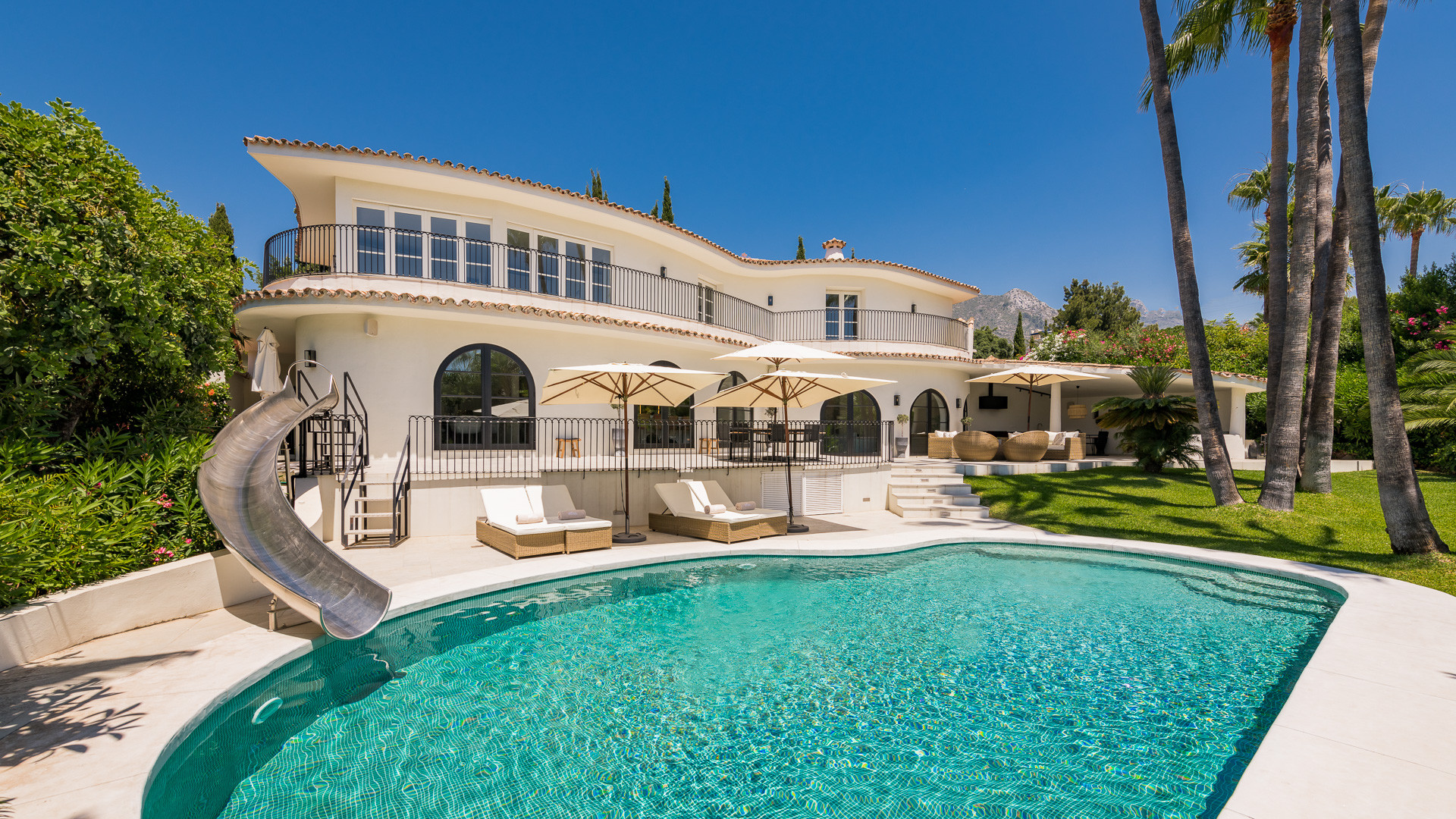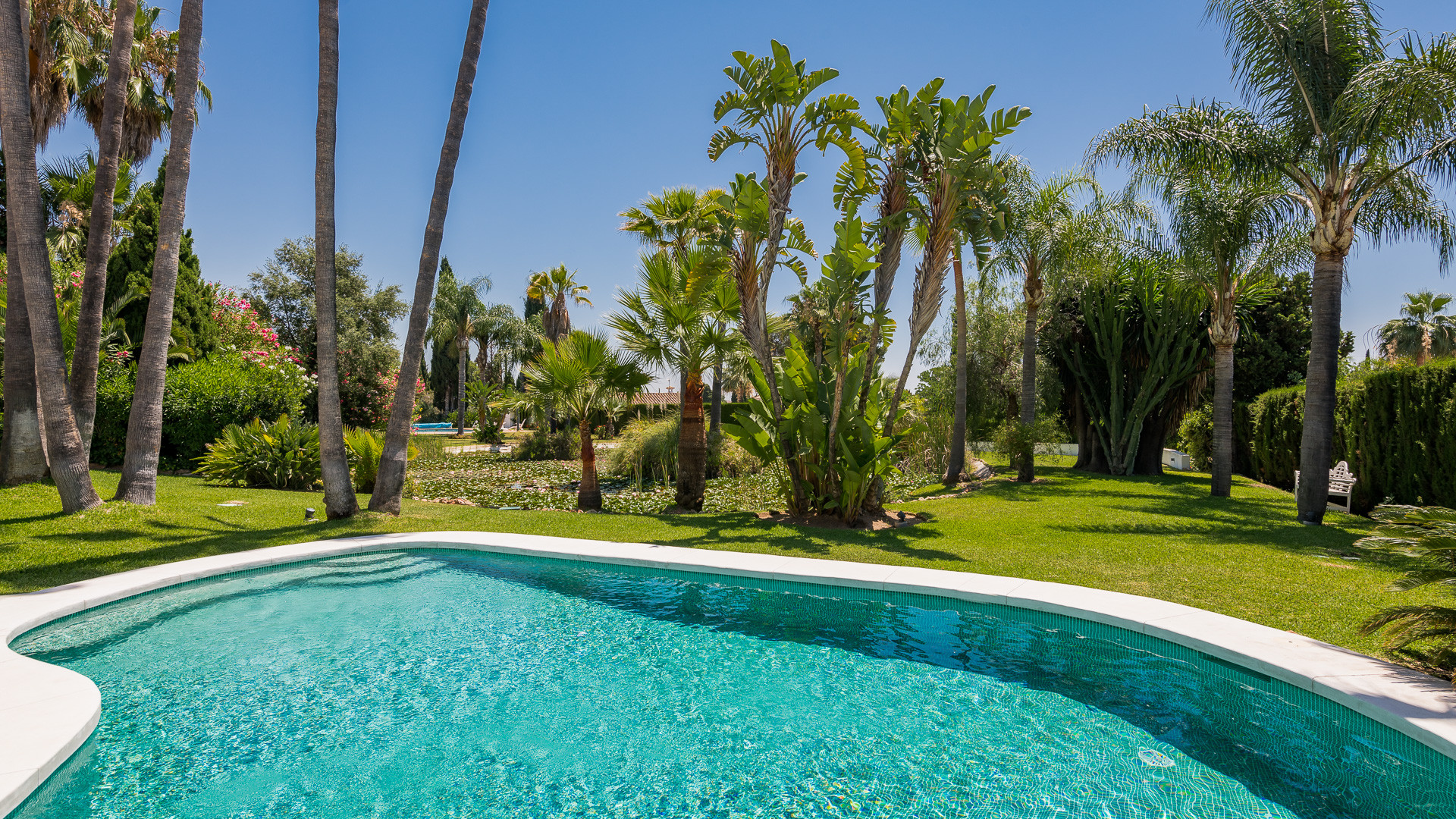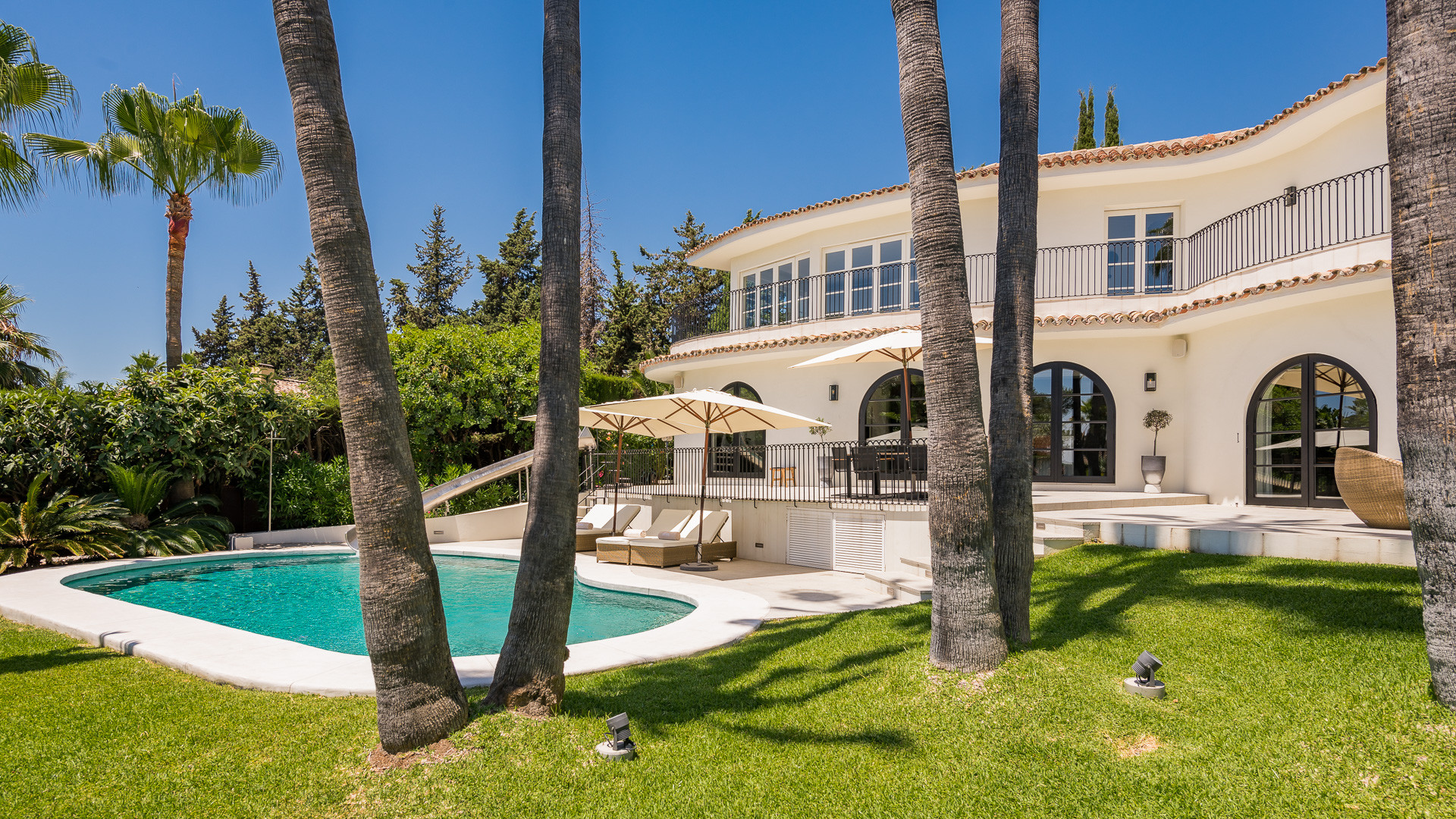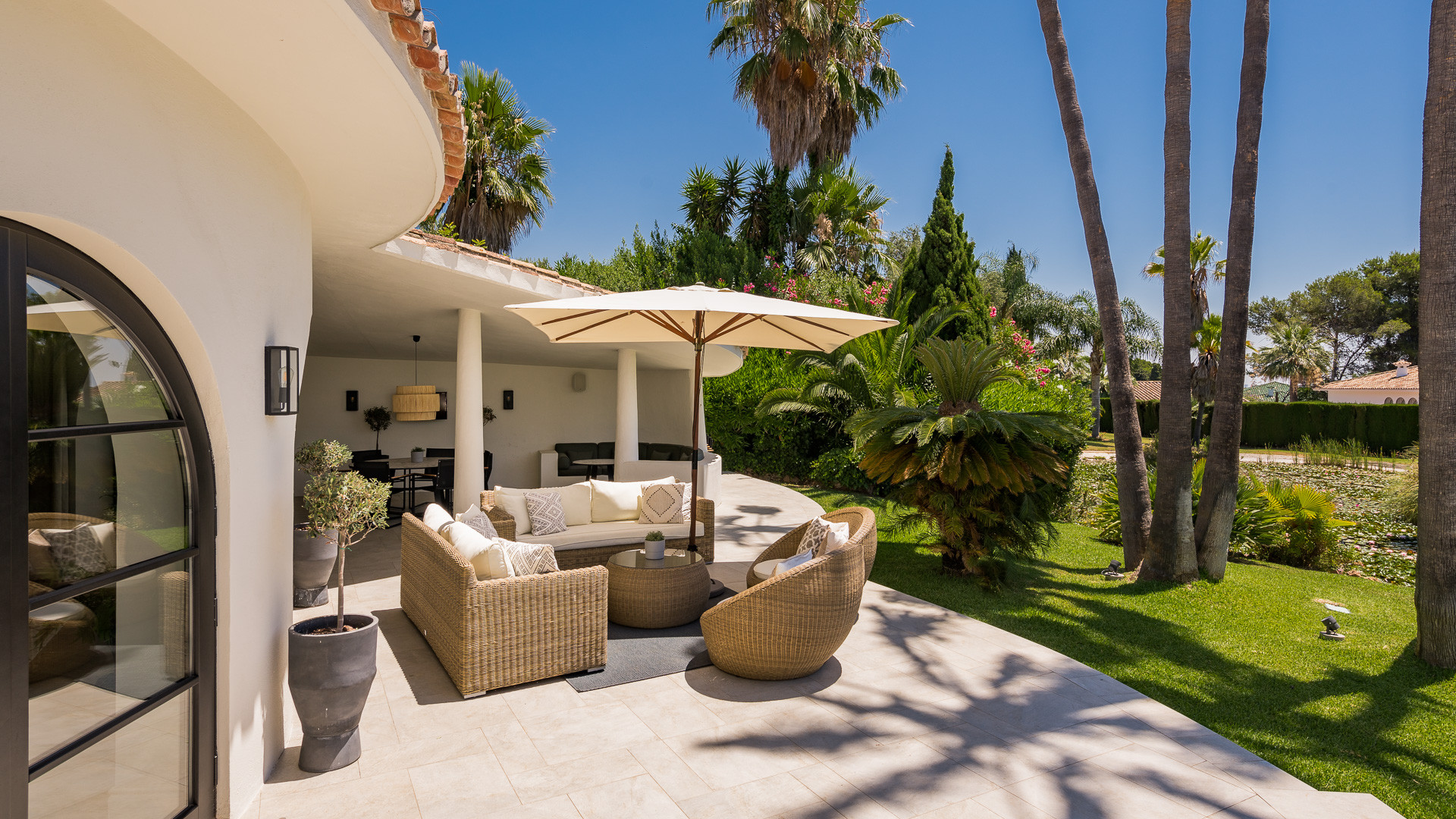 Welcome to one of Marbella's best-kept secrets, Villa Tranquila. This charming Nagueles villa with four bedrooms has everything a family could want for a memorable vacation.
Hidden among the trees on a quiet street in Nagüeles, its true charm is on the inside. You'll grow quite attached to this cosy haven thanks to some endearing quirks. One can  visit the private lake, or enjoy both a swimming pool and a water slide.
The first floor features two bedrooms, each with its own private bathroom, a dining area, living room, TV room, and a playroom, as well as a fully equipped kitchen with premium appliances. With its shiny marble-topped island, ample counter space, and curved windows that look out onto a terrace and garden below, the kitchen at Villa Tranquila makes cooking preparing food a pleasure. Two additional bedrooms can be found on the second floor, one of which features a triple bunk bed and its own private bathroom. Beautiful plant life can be seen from the master suite's freestanding tub.
Array