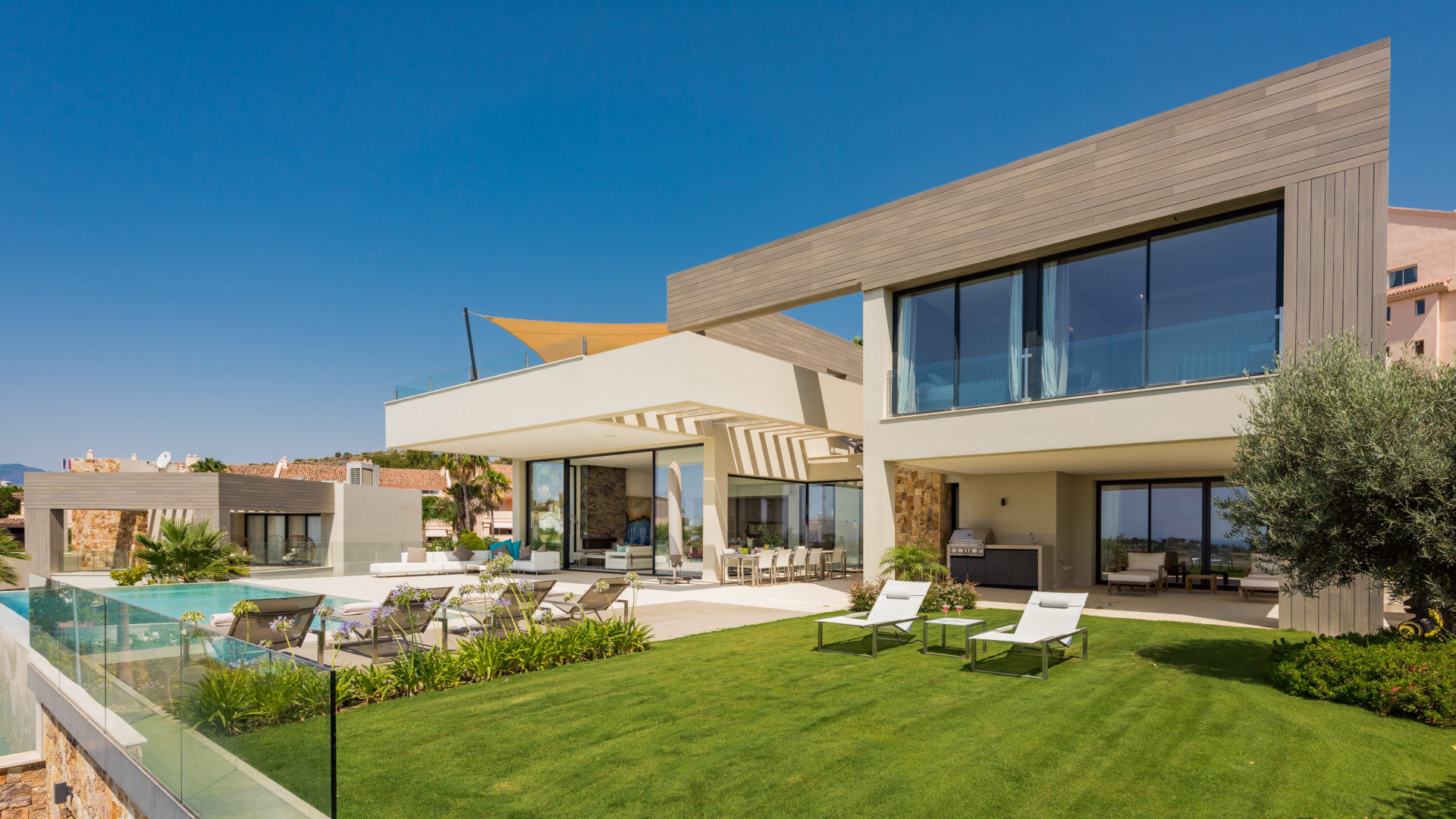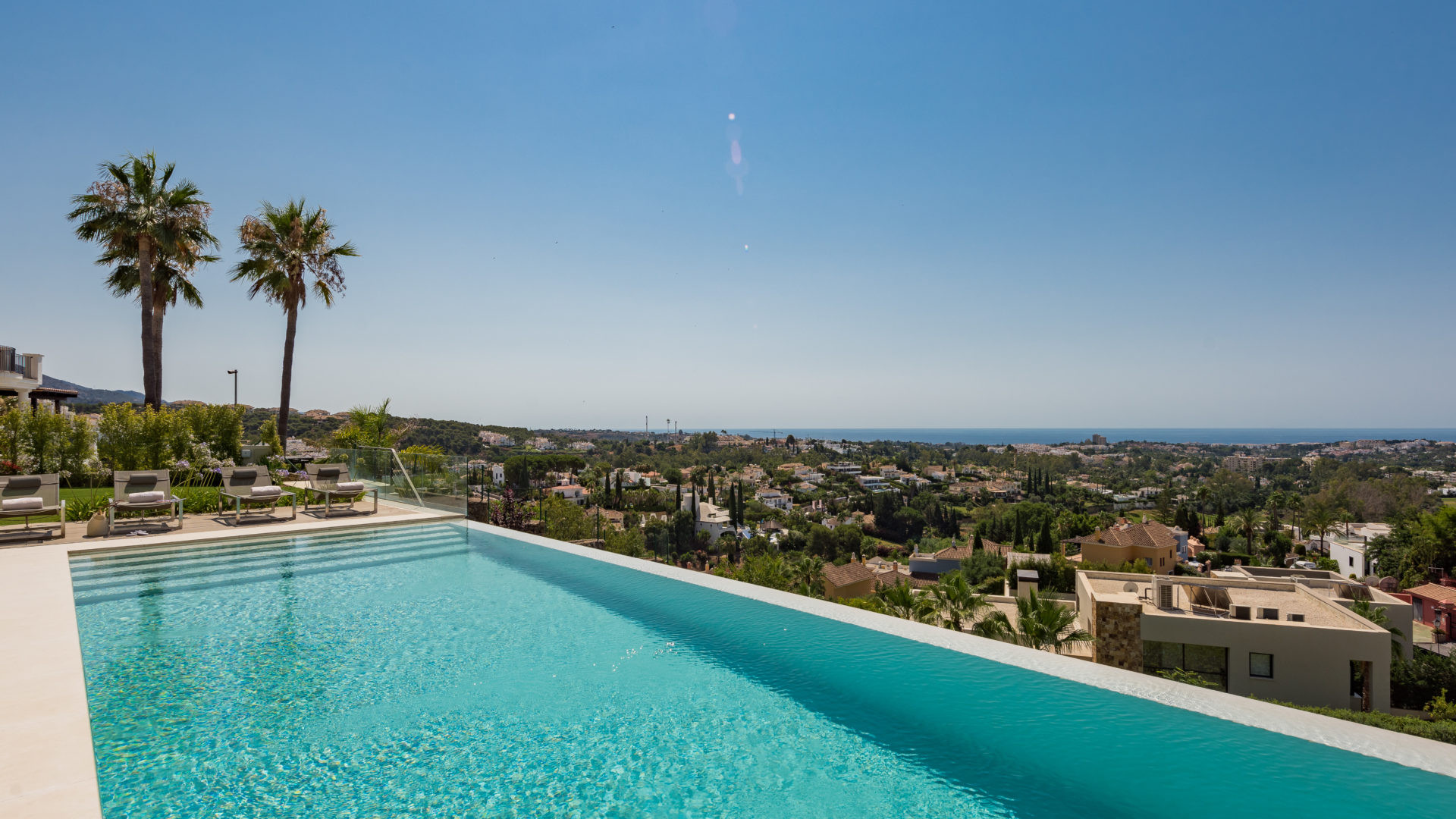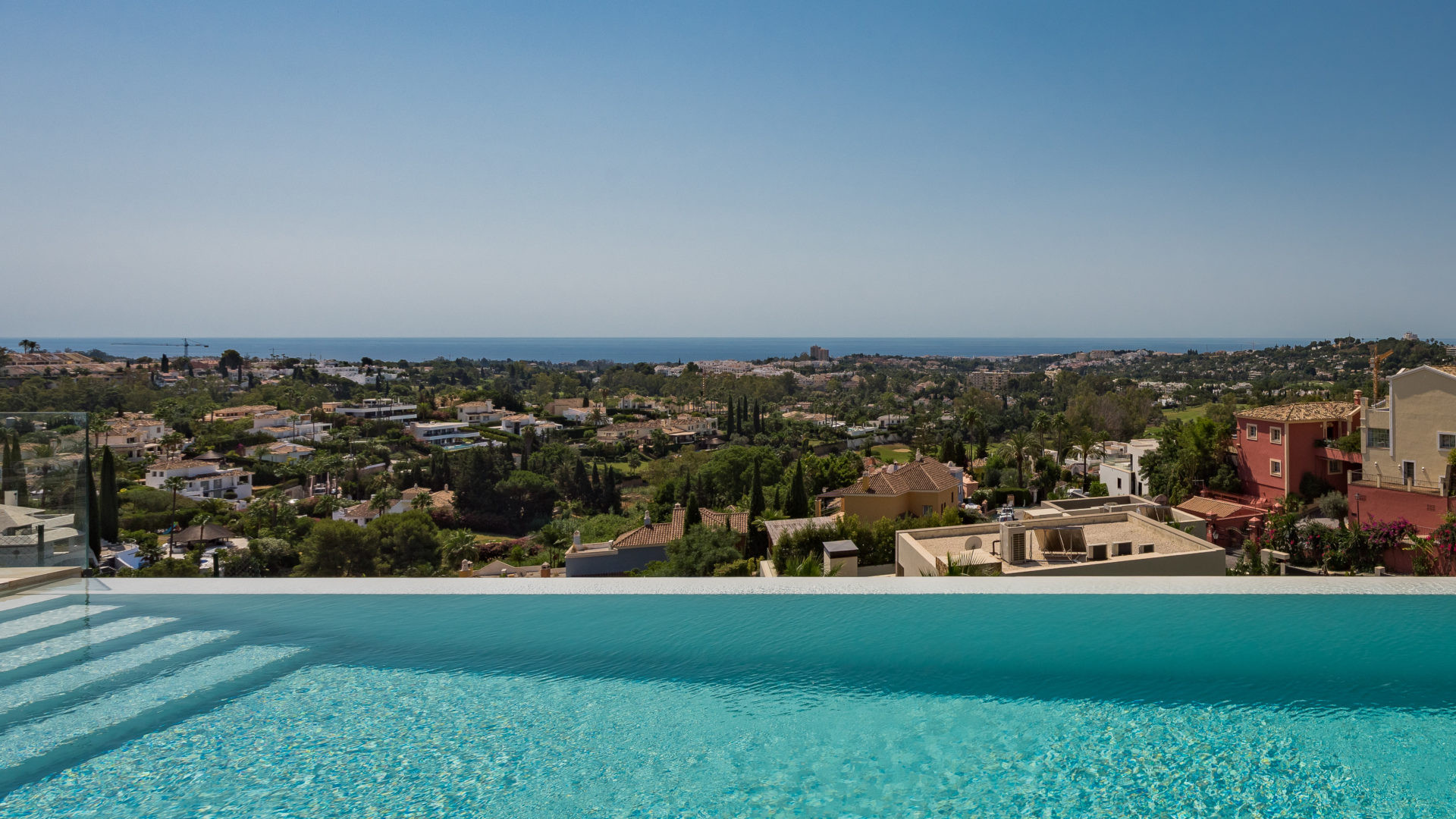 Nueva Andalucia
Villa Panorama
WEEKLY PRICE
€ 12,678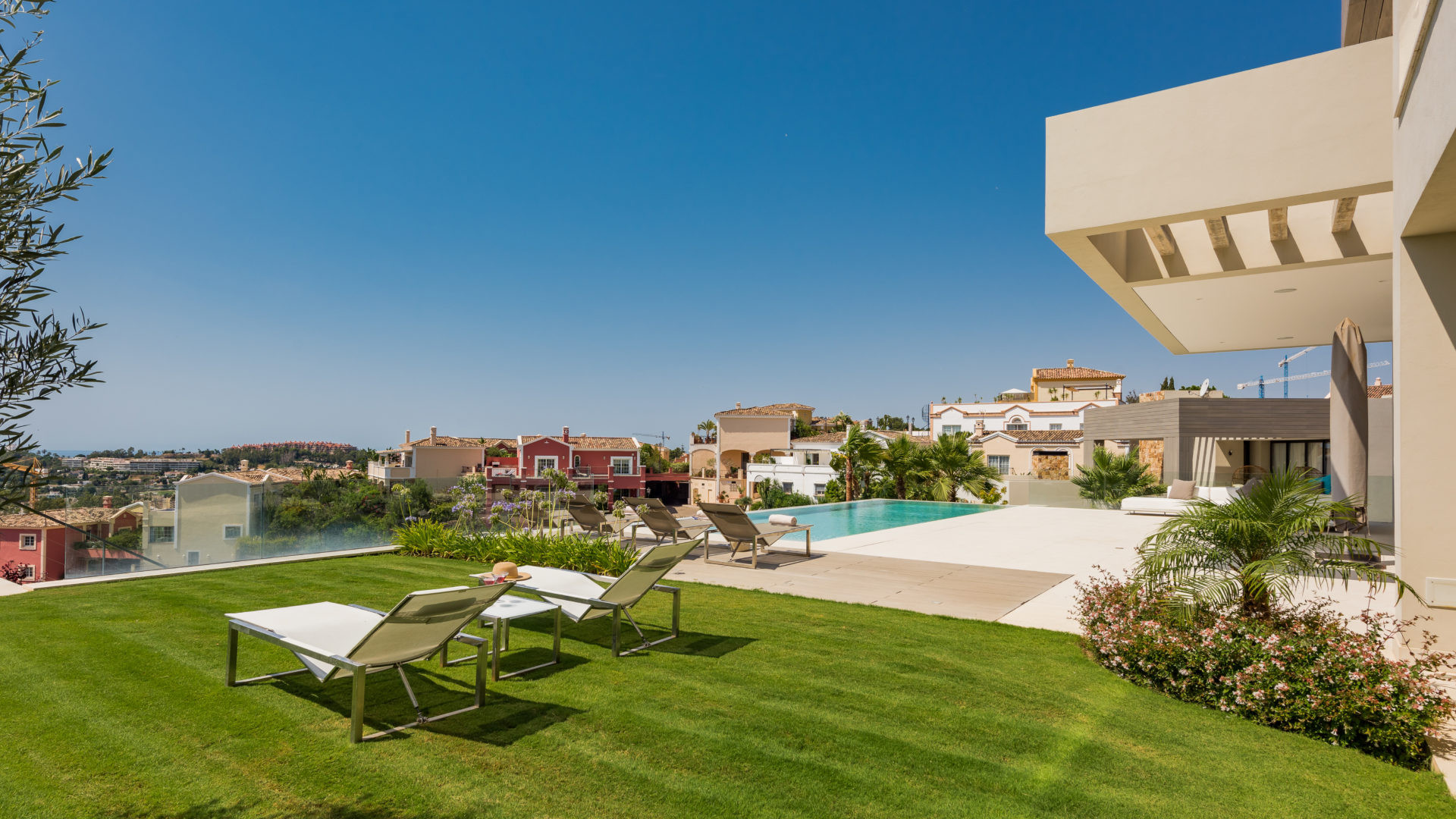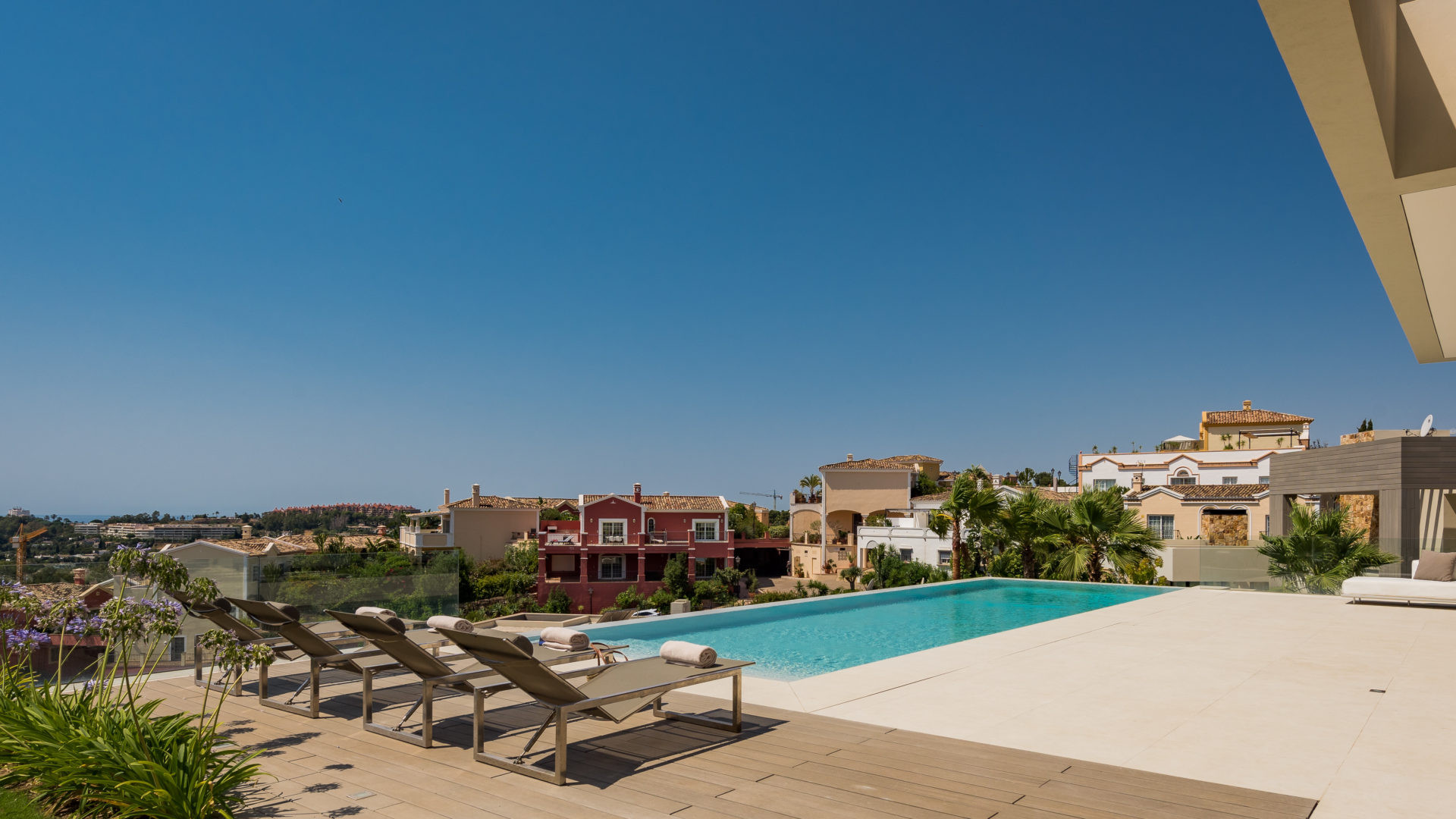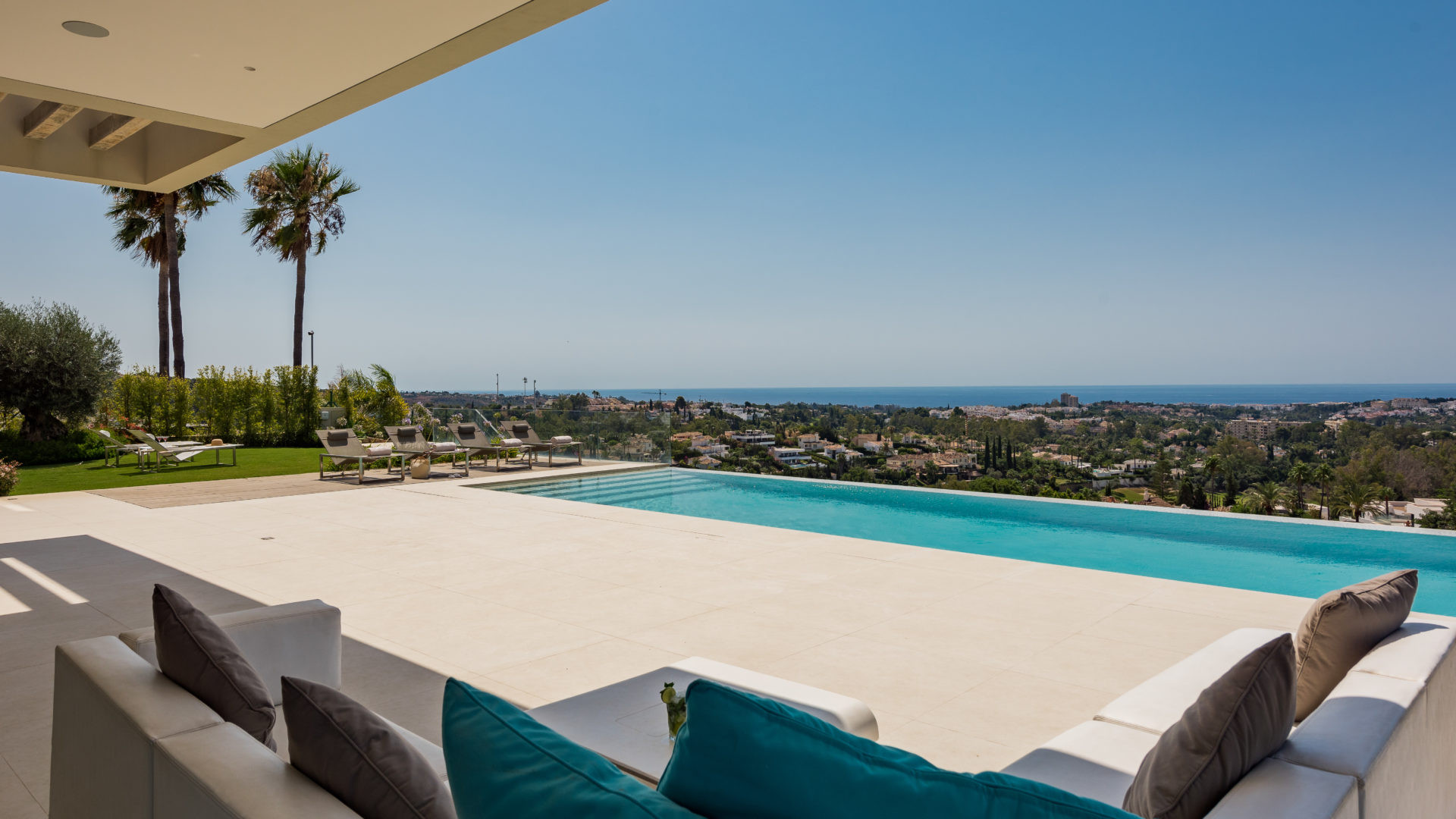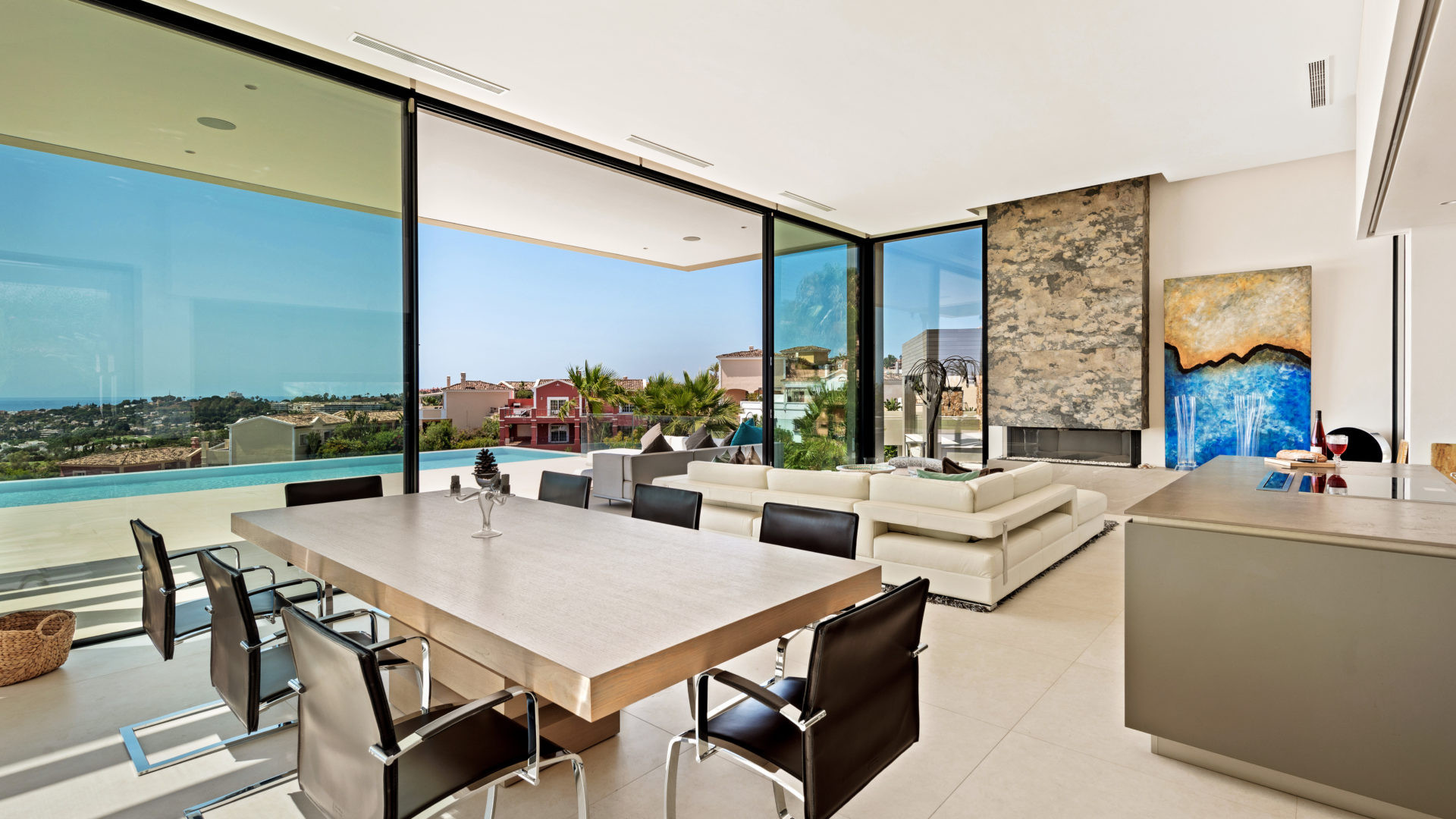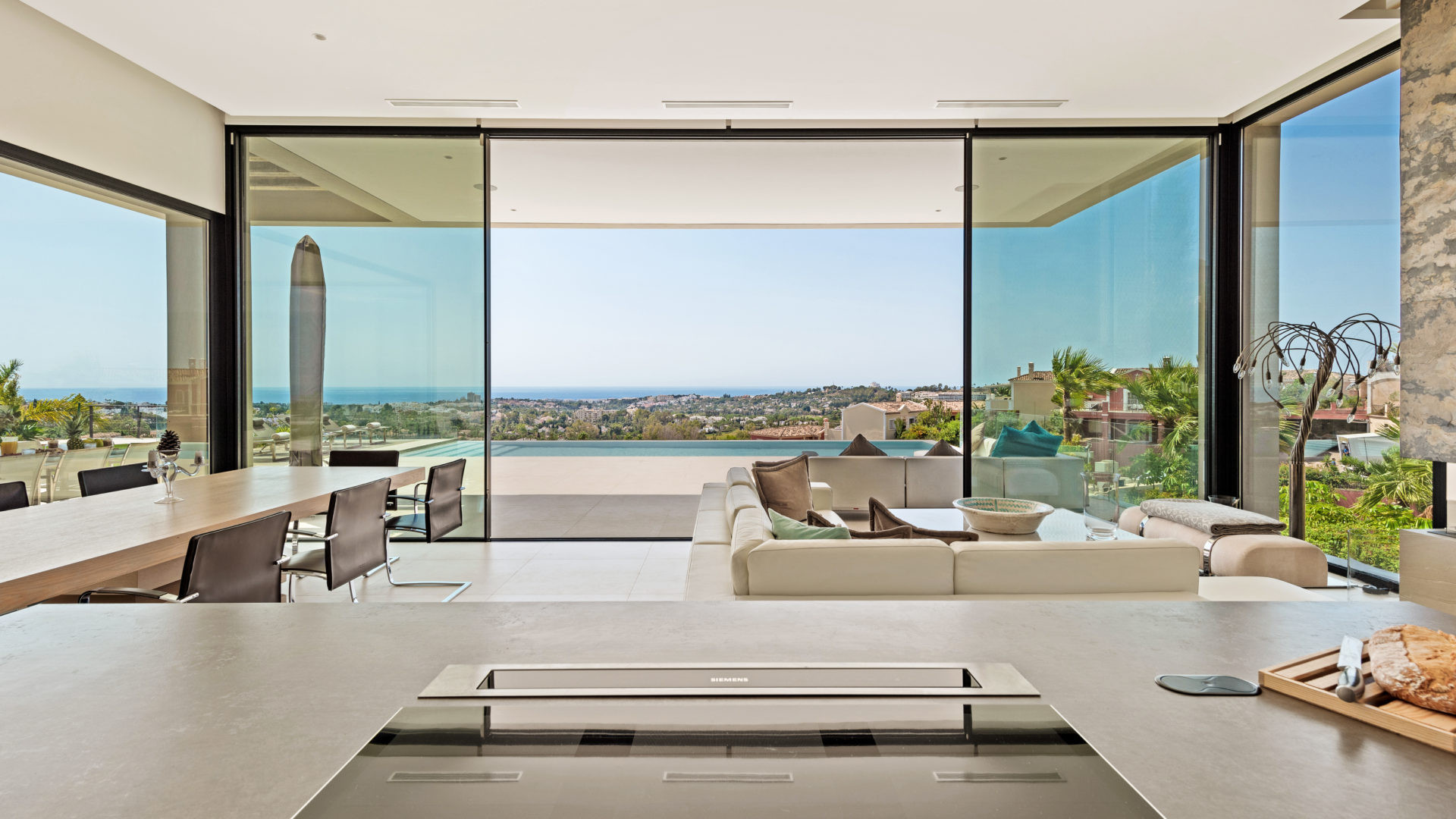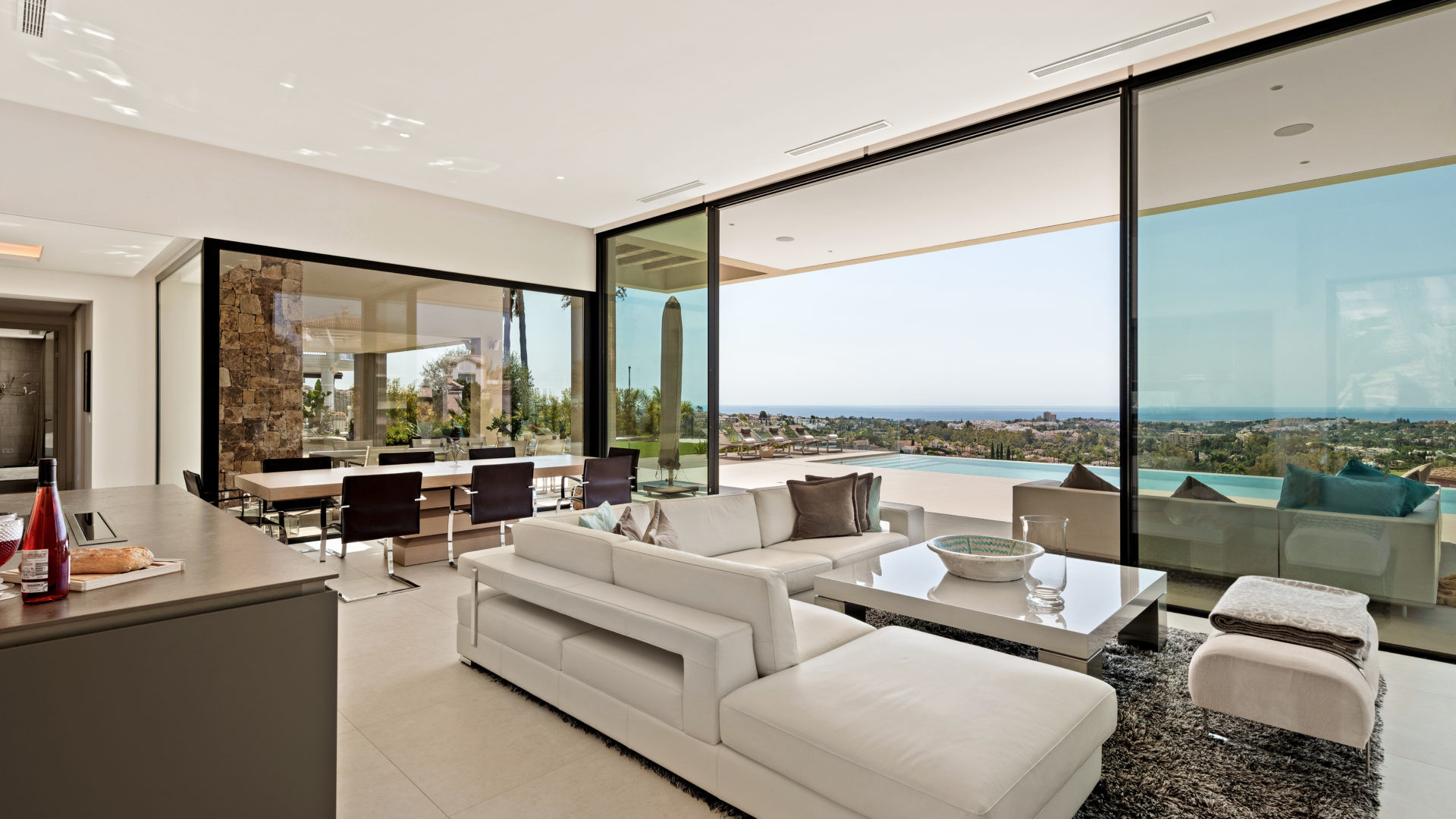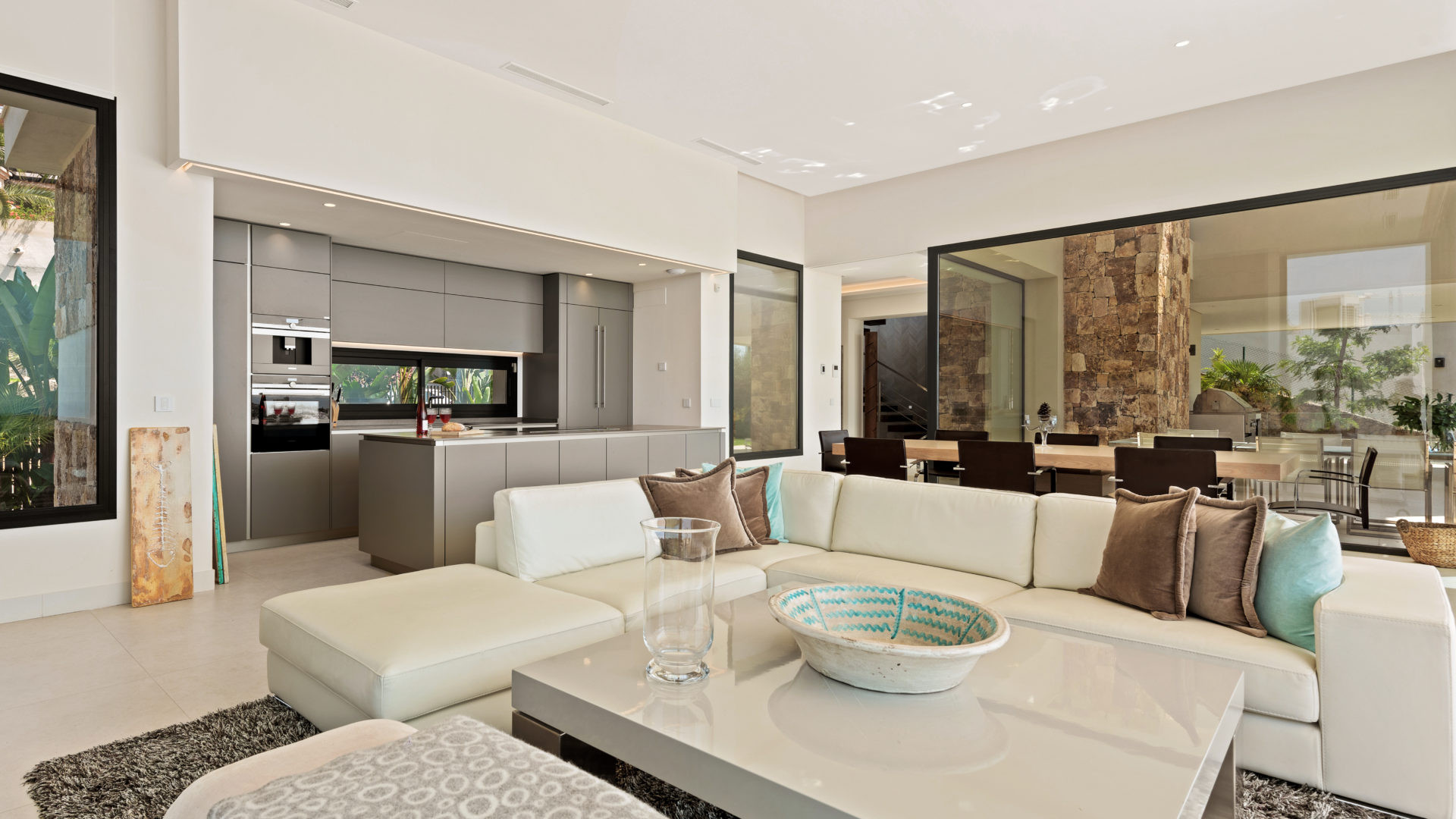 In a prime location above Marbella's golf valley, this 5-bedroom villa awaits your arrival. The property's interior, terraces, and pool were designed to highlight the splendour of nature, so that as soon as you step foot on the property, a sense of calmness and serenity would likely overtake you. Guests can enjoy the best of both worlds at Villa Panorama, which features all the conveniences of home and a relaxing environment.
The villa's first floor is warm and relaxing, and it's part of a small community of just five similar homes. The high-end Siemens kitchen units are grey, so the open-concept living area has just the right amount of colourful contrast. Relax on the plush corner sofa and take in the breathtaking panorama of the pool, golf valley, and ocean beyond.
Perhaps you'll find the motivation to write that novel here, with all the creative energy around you.
Two parking spaces are available in the underground garage, which also houses a fully functional exercise area, movie theatre, and pool table in the basement. There's a good chance you'll be spending a lot of time in the basement of Panorama's basement.
Villa Panorama has high-quality sleeping quarters that are consistent with the rest of the property. Luxury furnishings and spacious rooms, some of which offer views of the valley below, make for a wonderful morning wake-up. All of the bedrooms in this house have their own private bathrooms (there are a total of 5 bathrooms).
Array