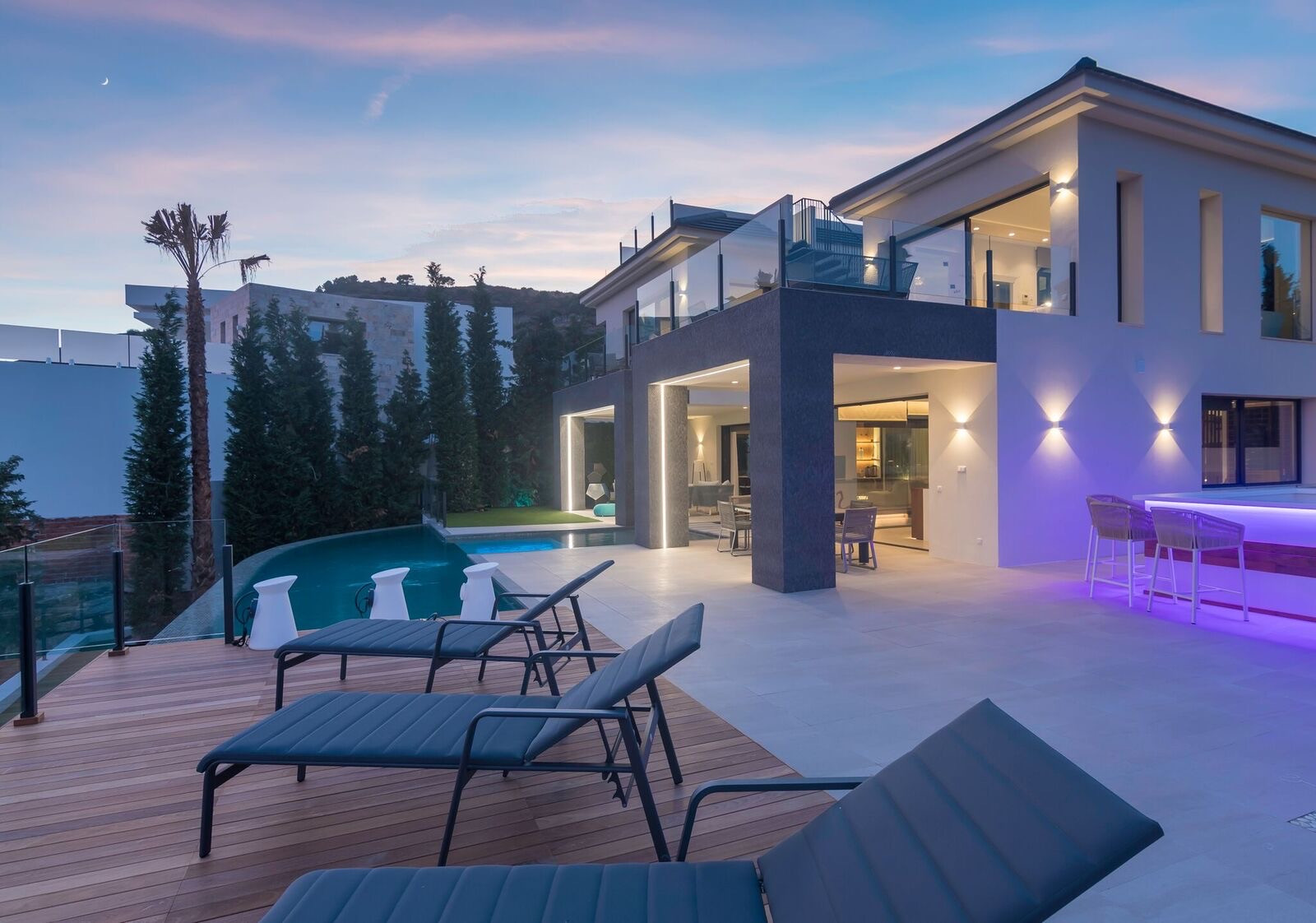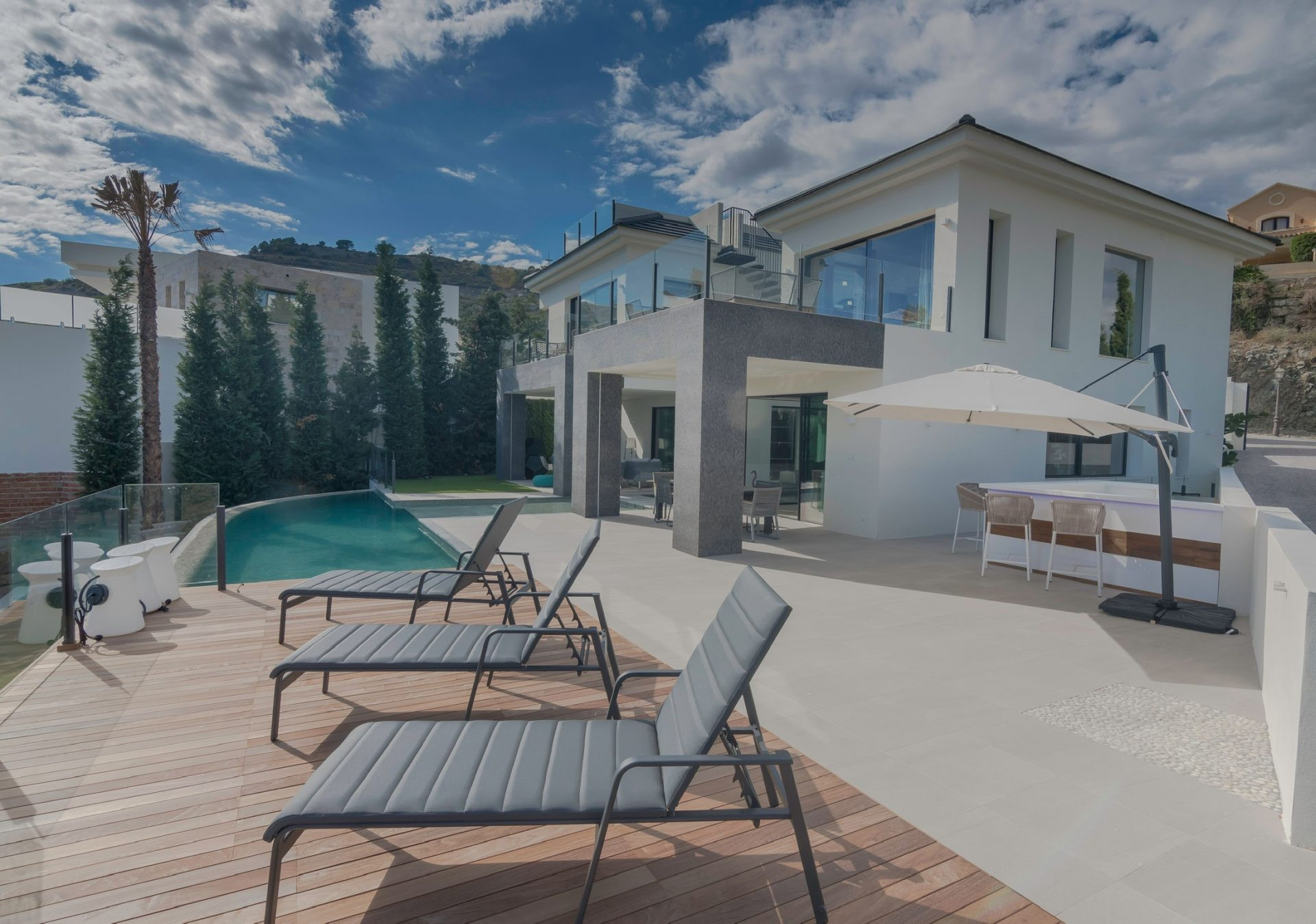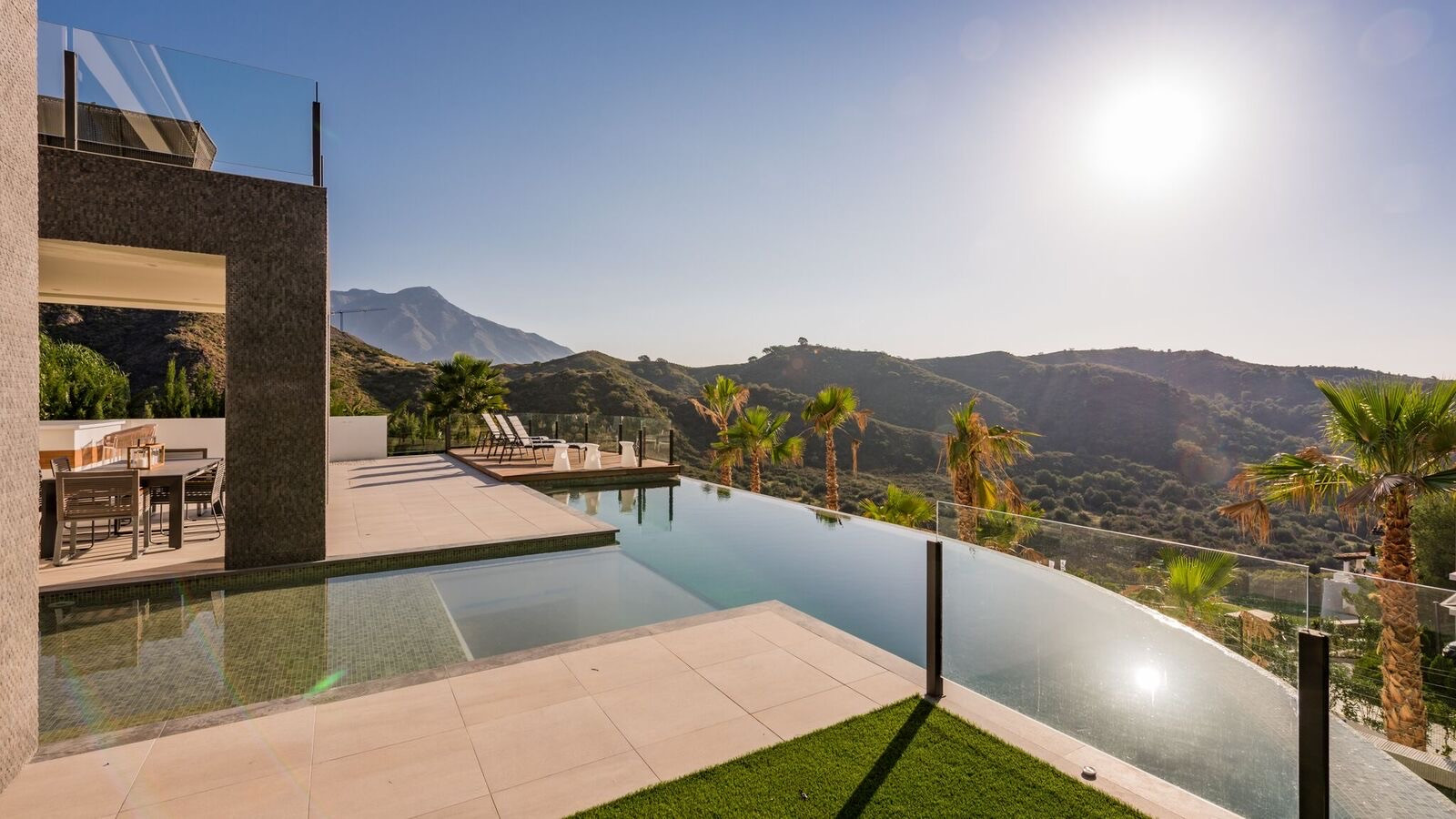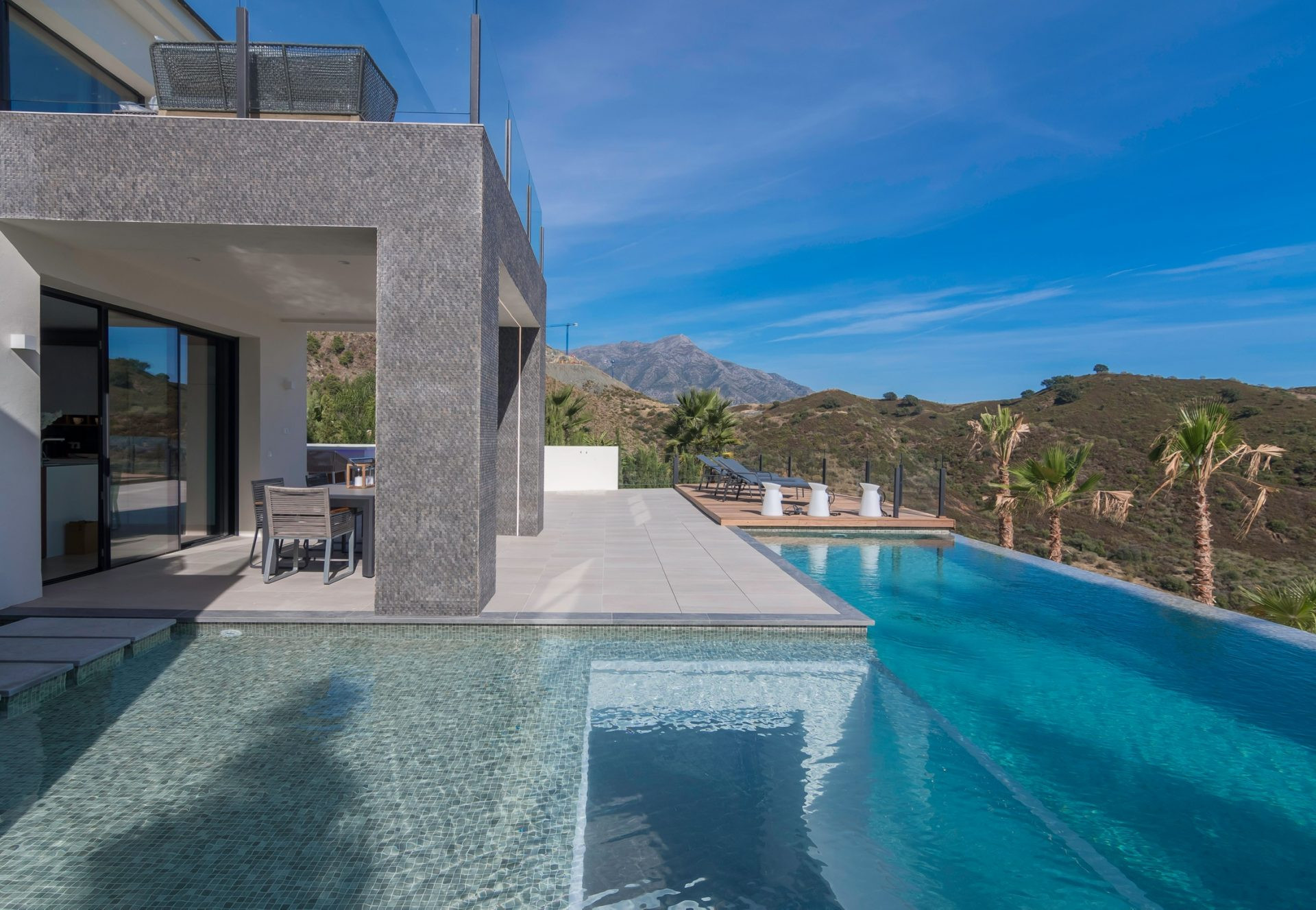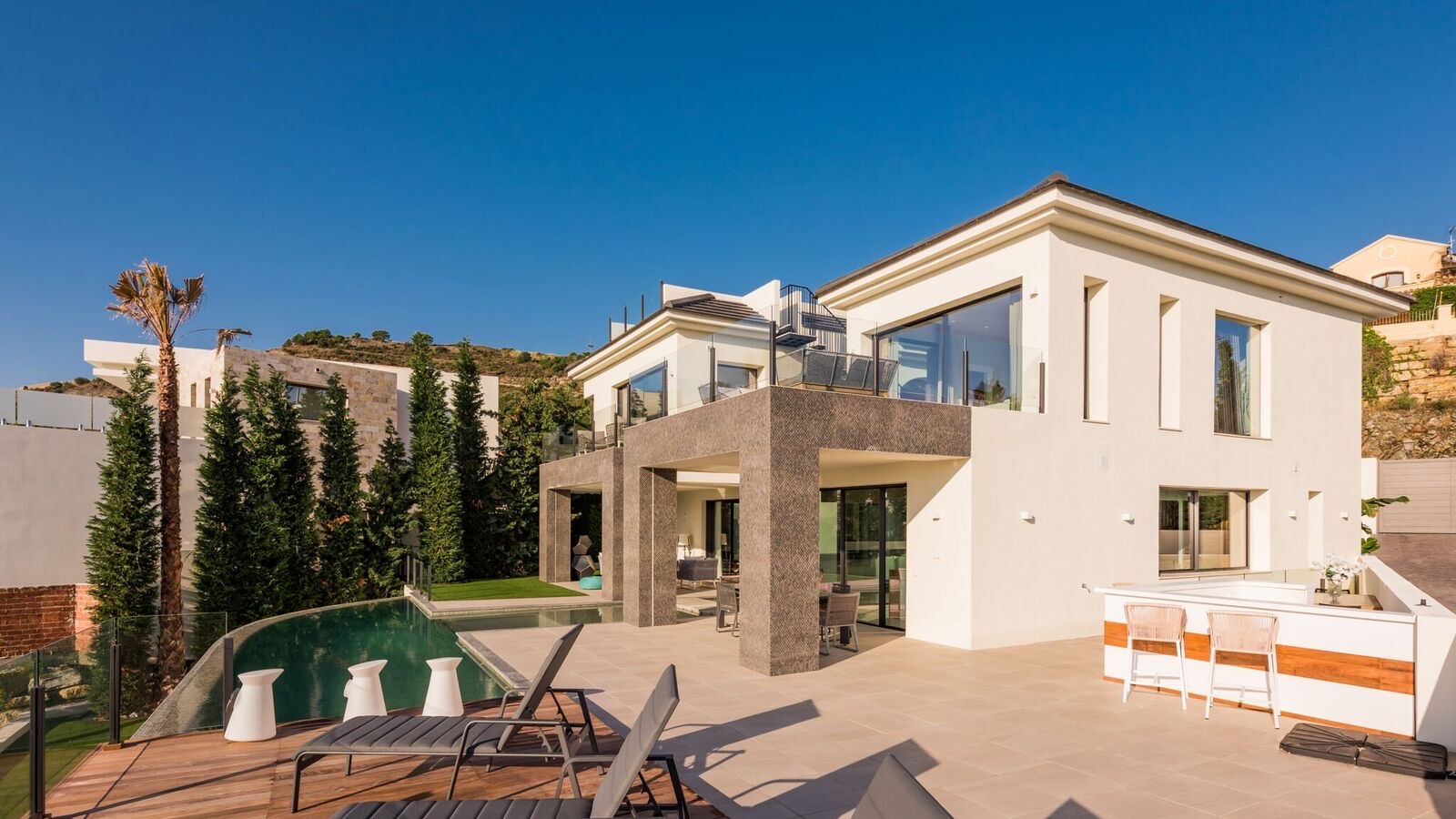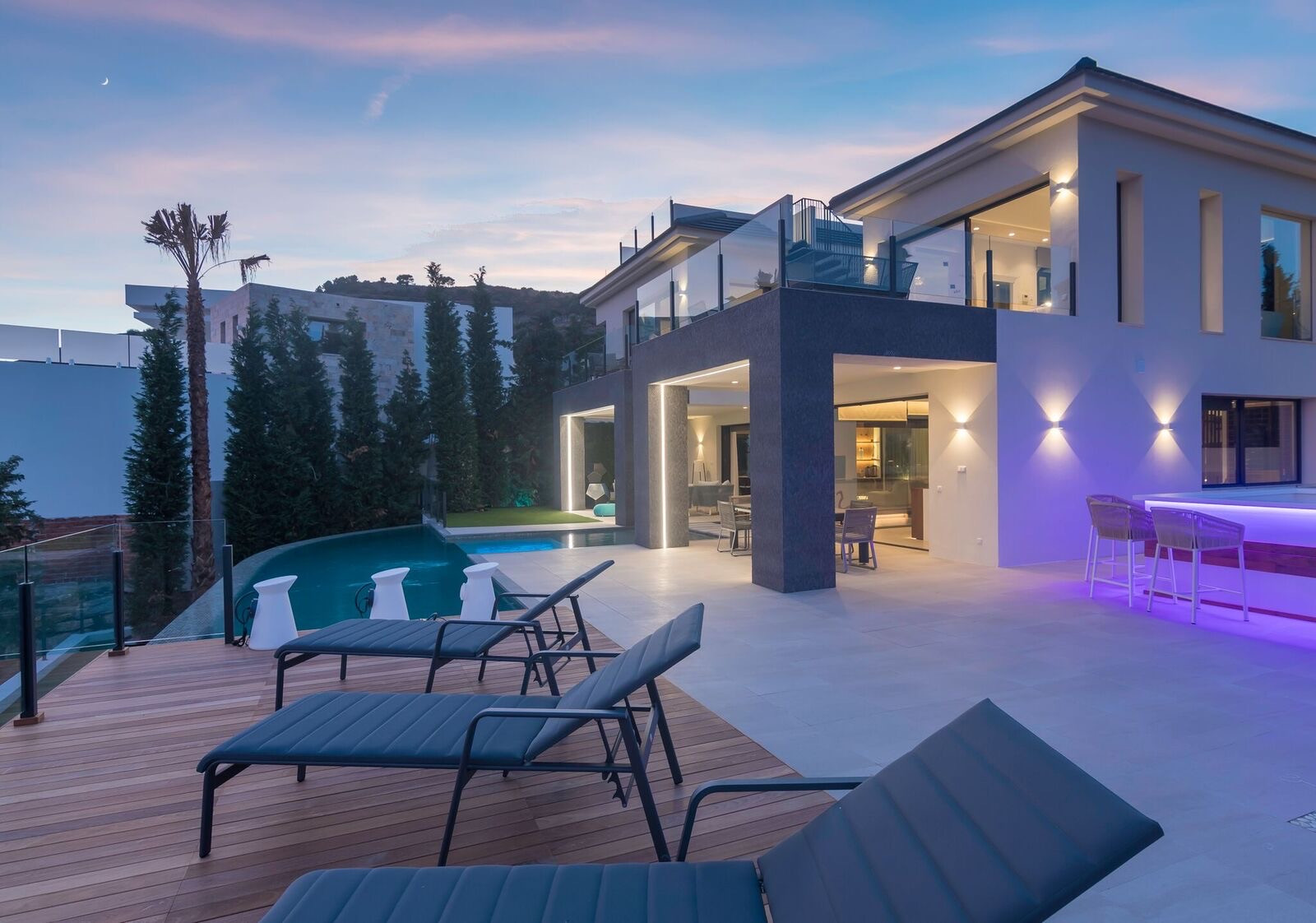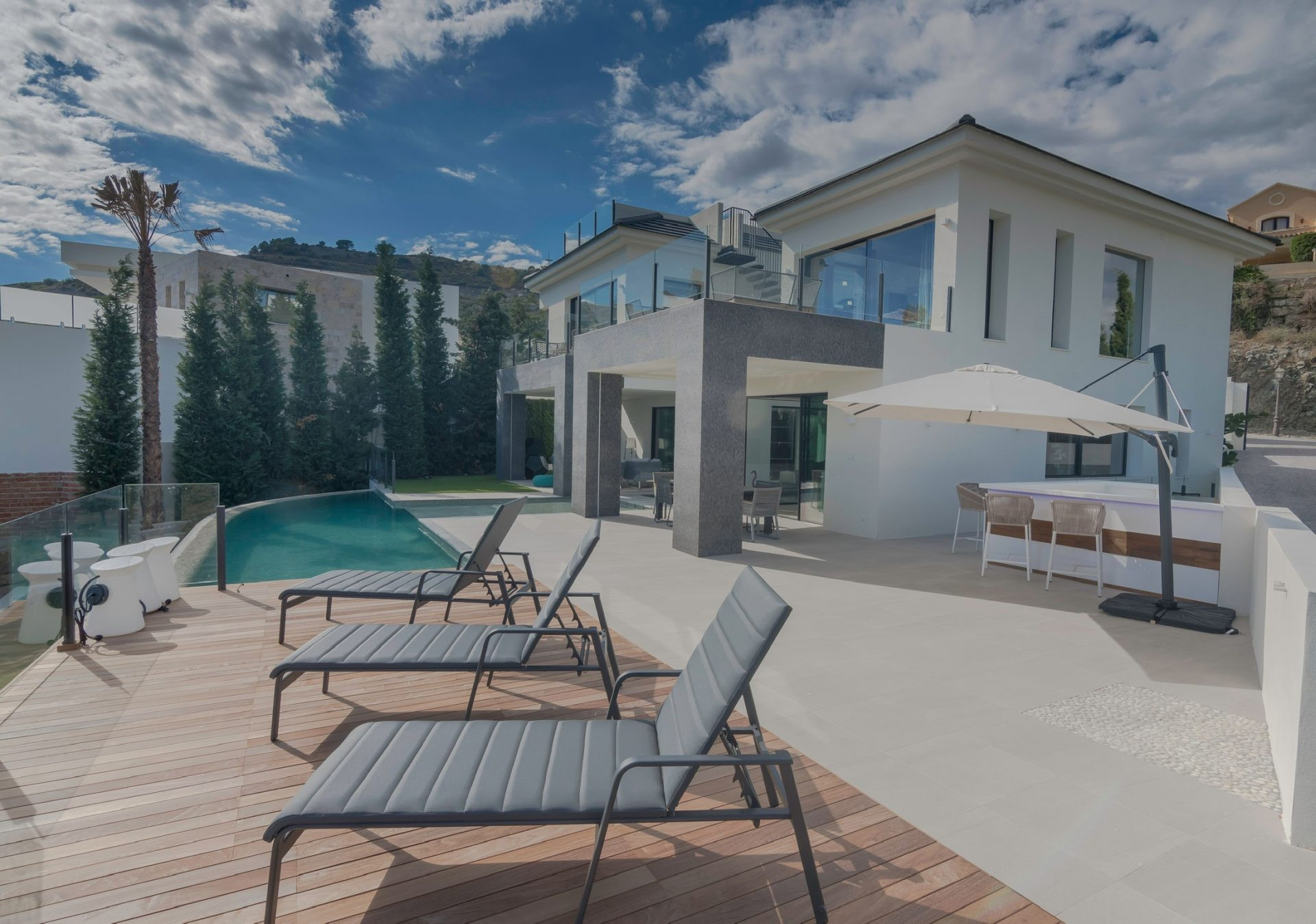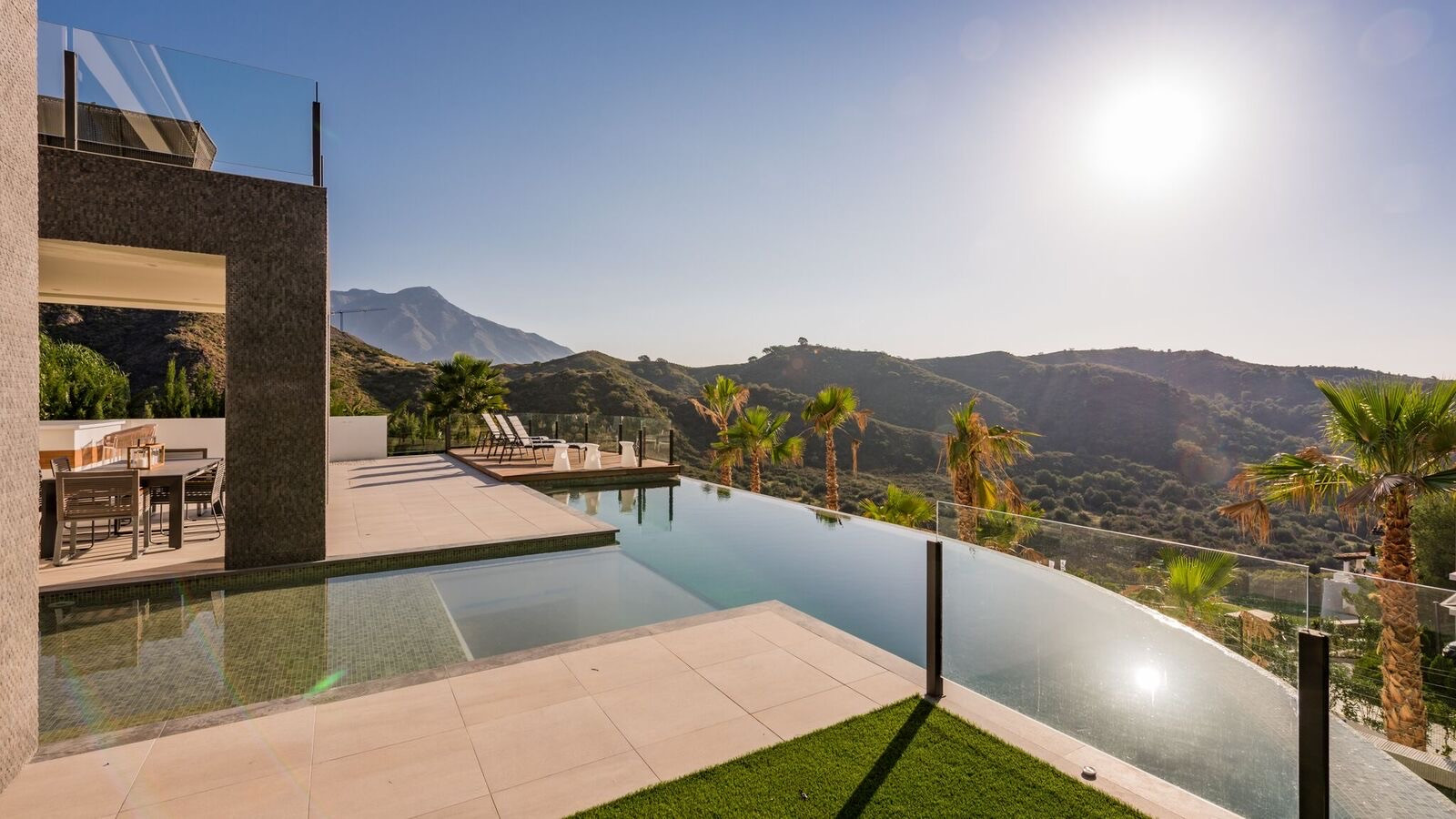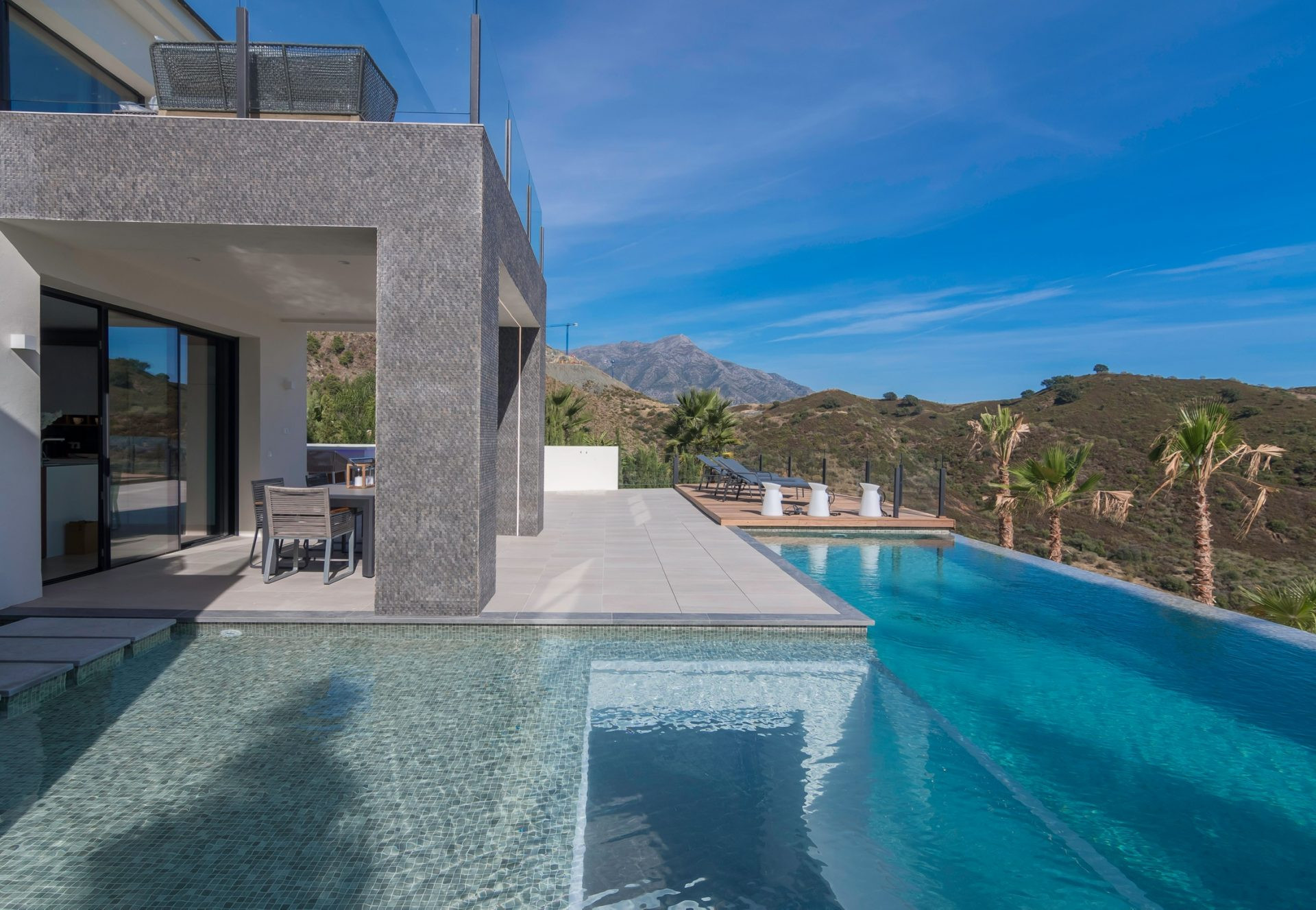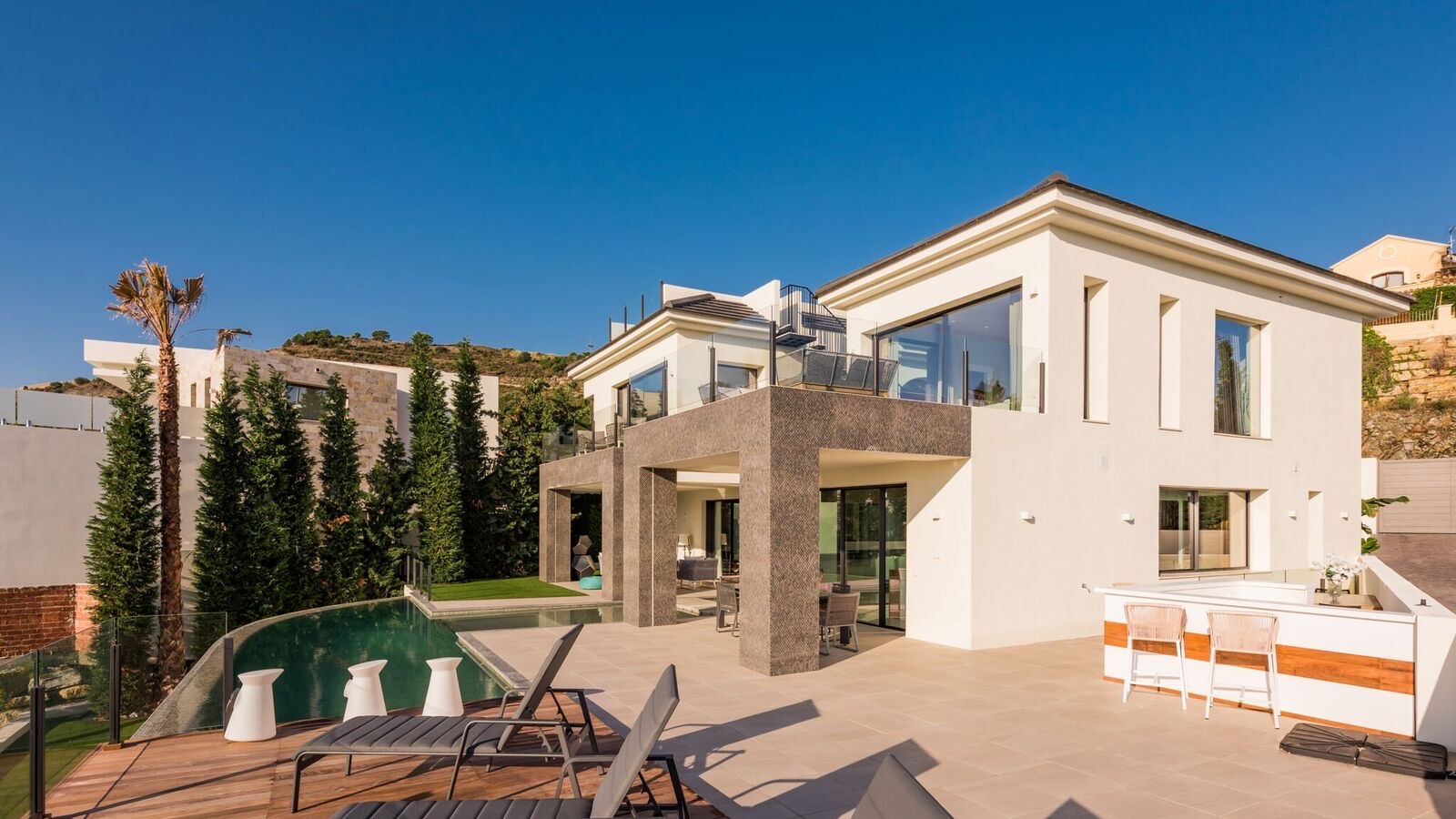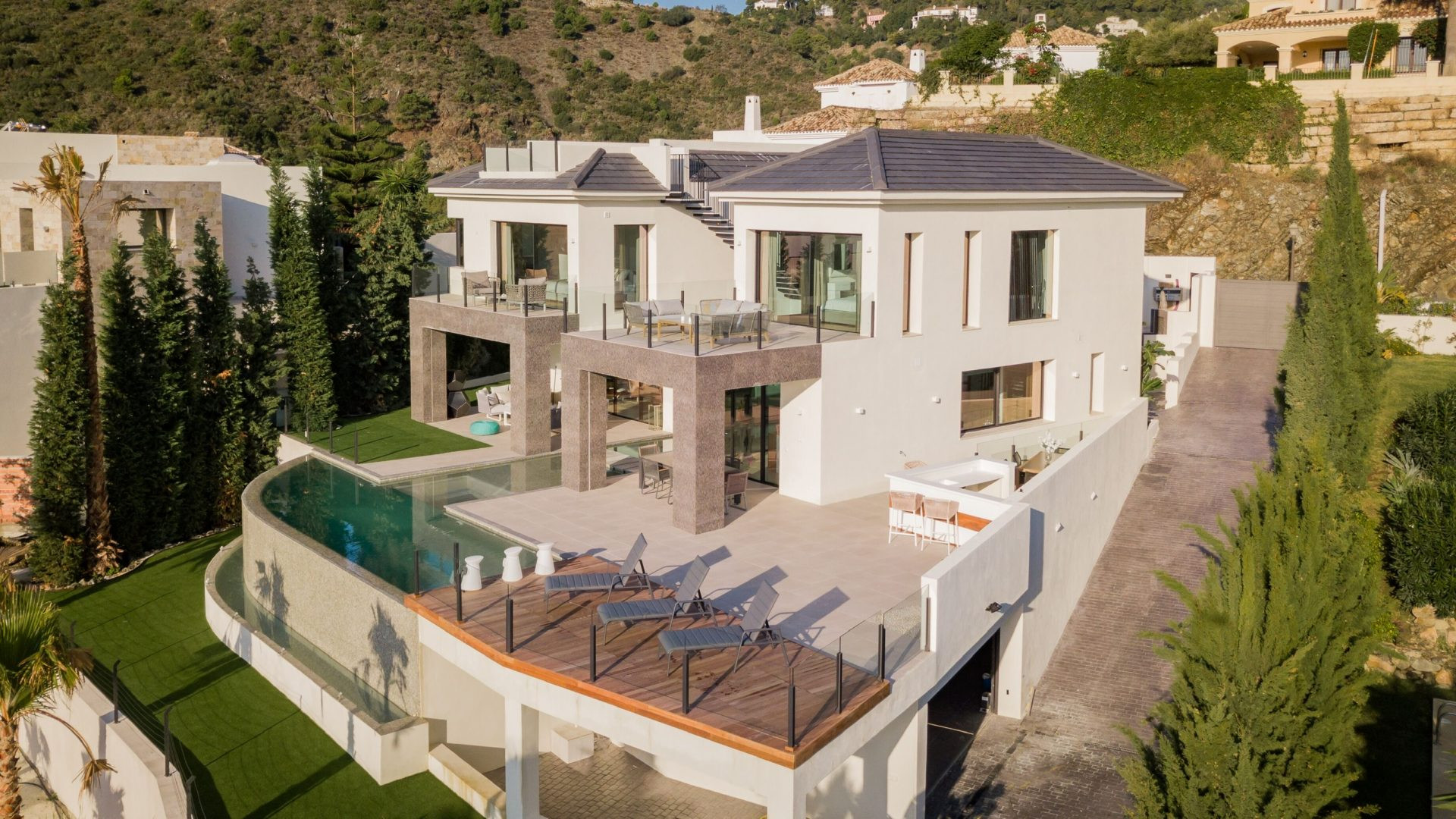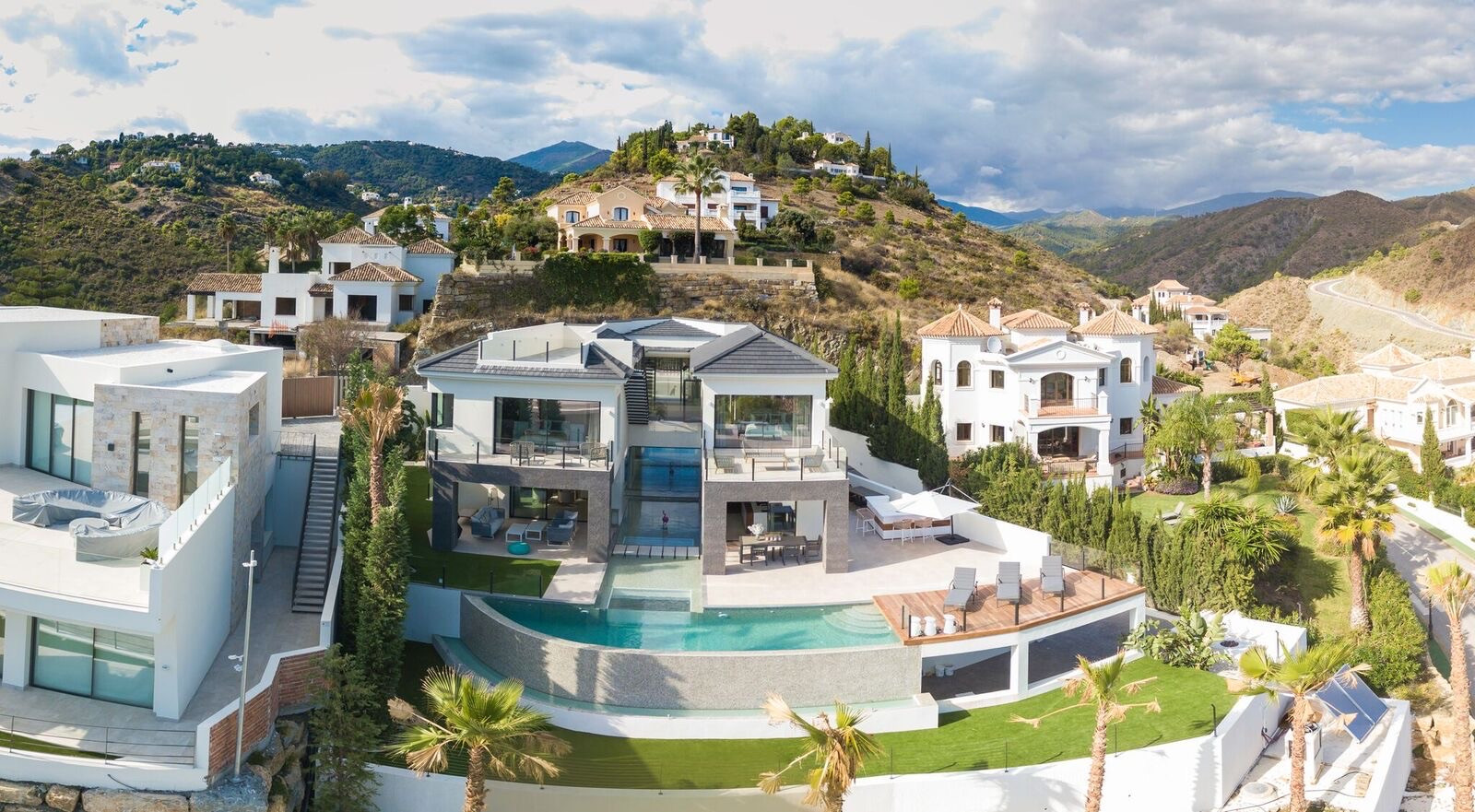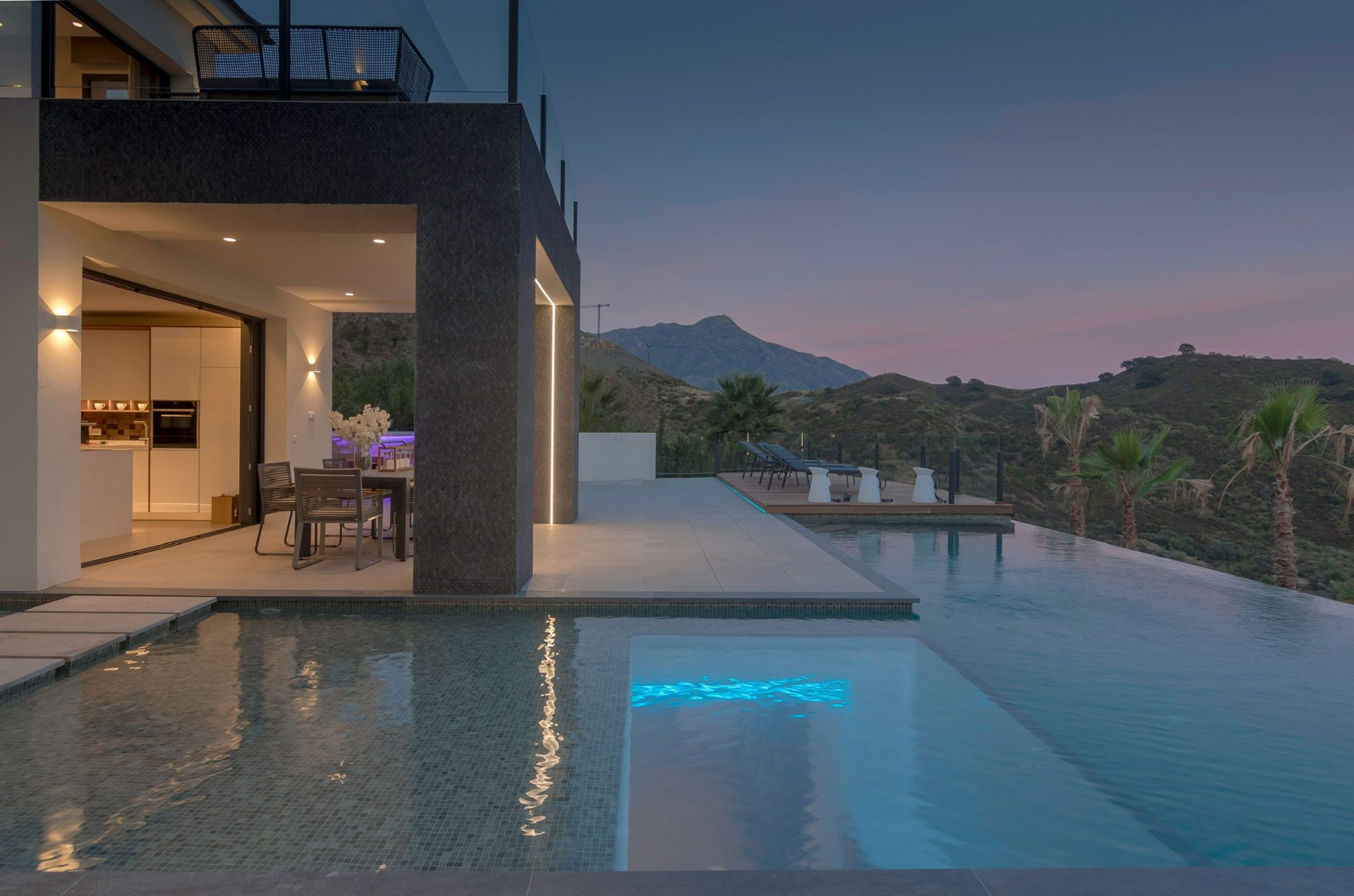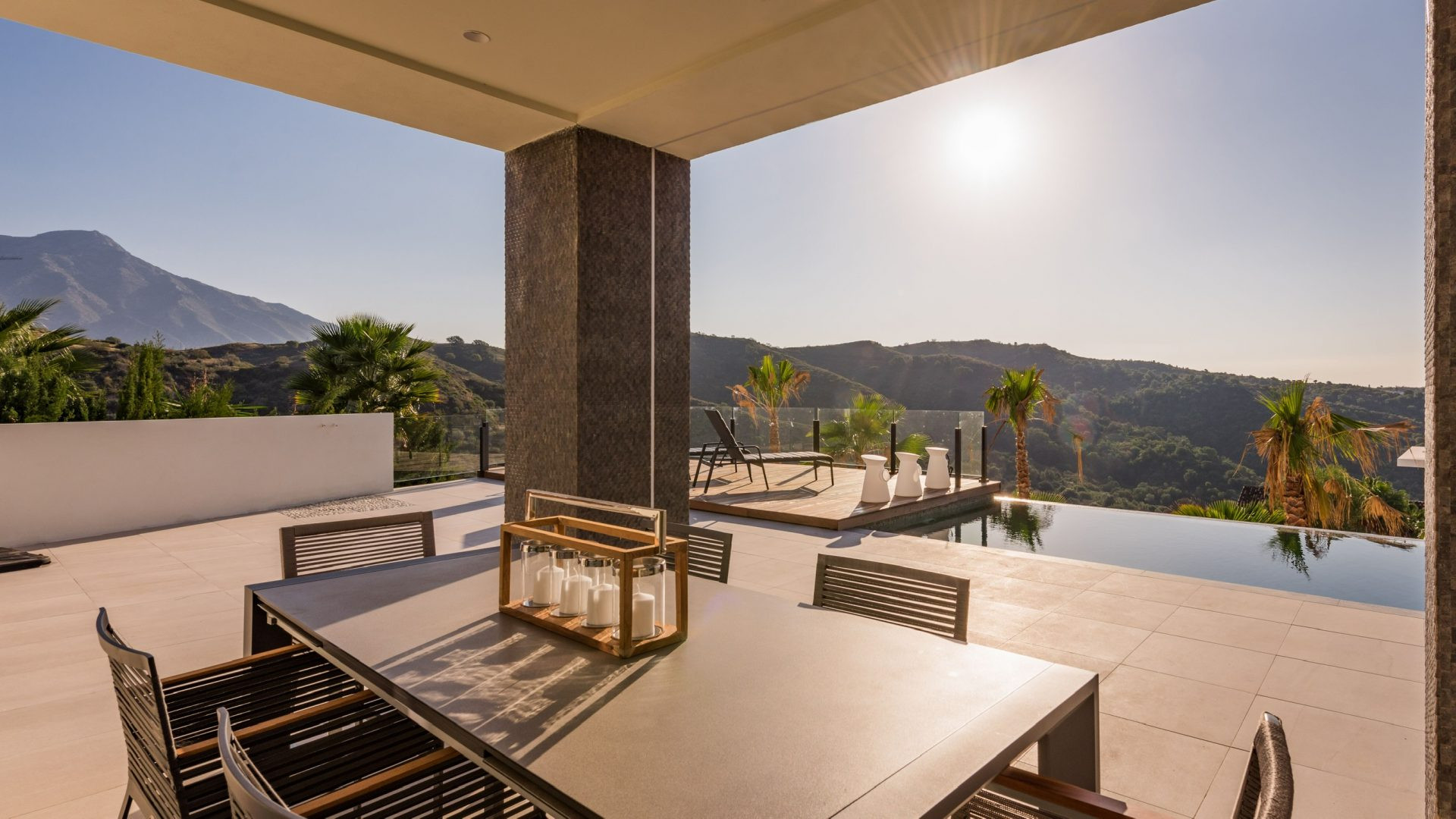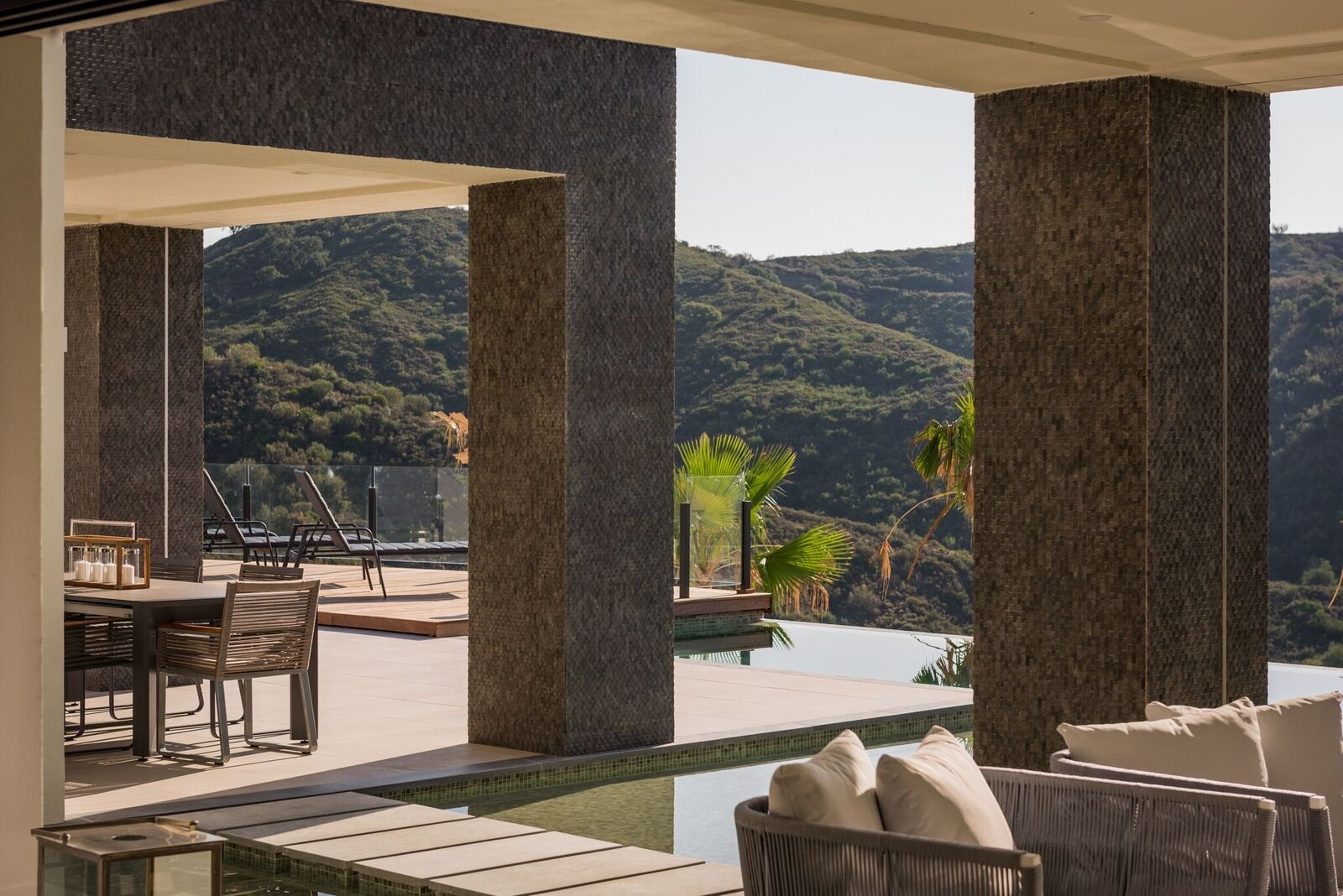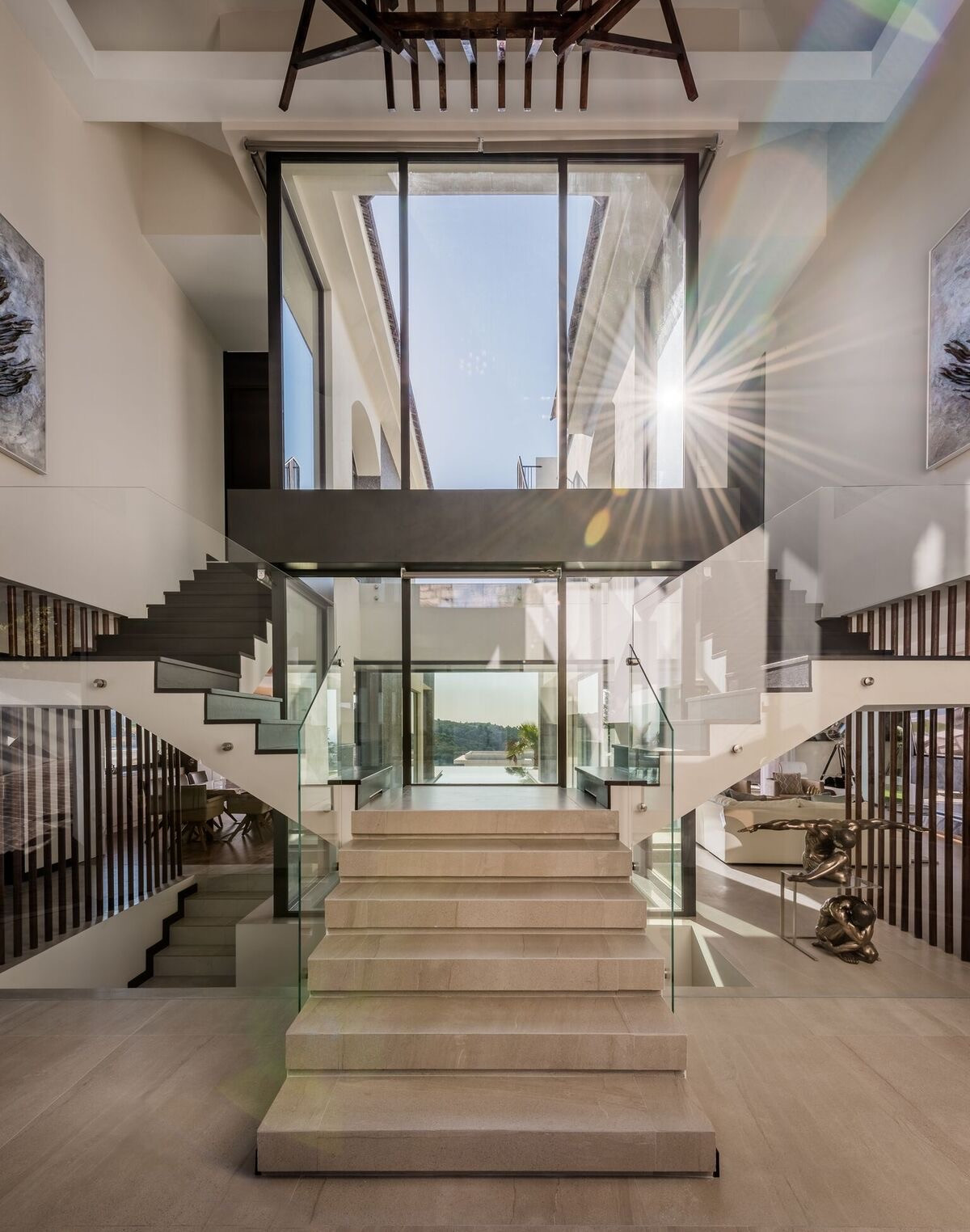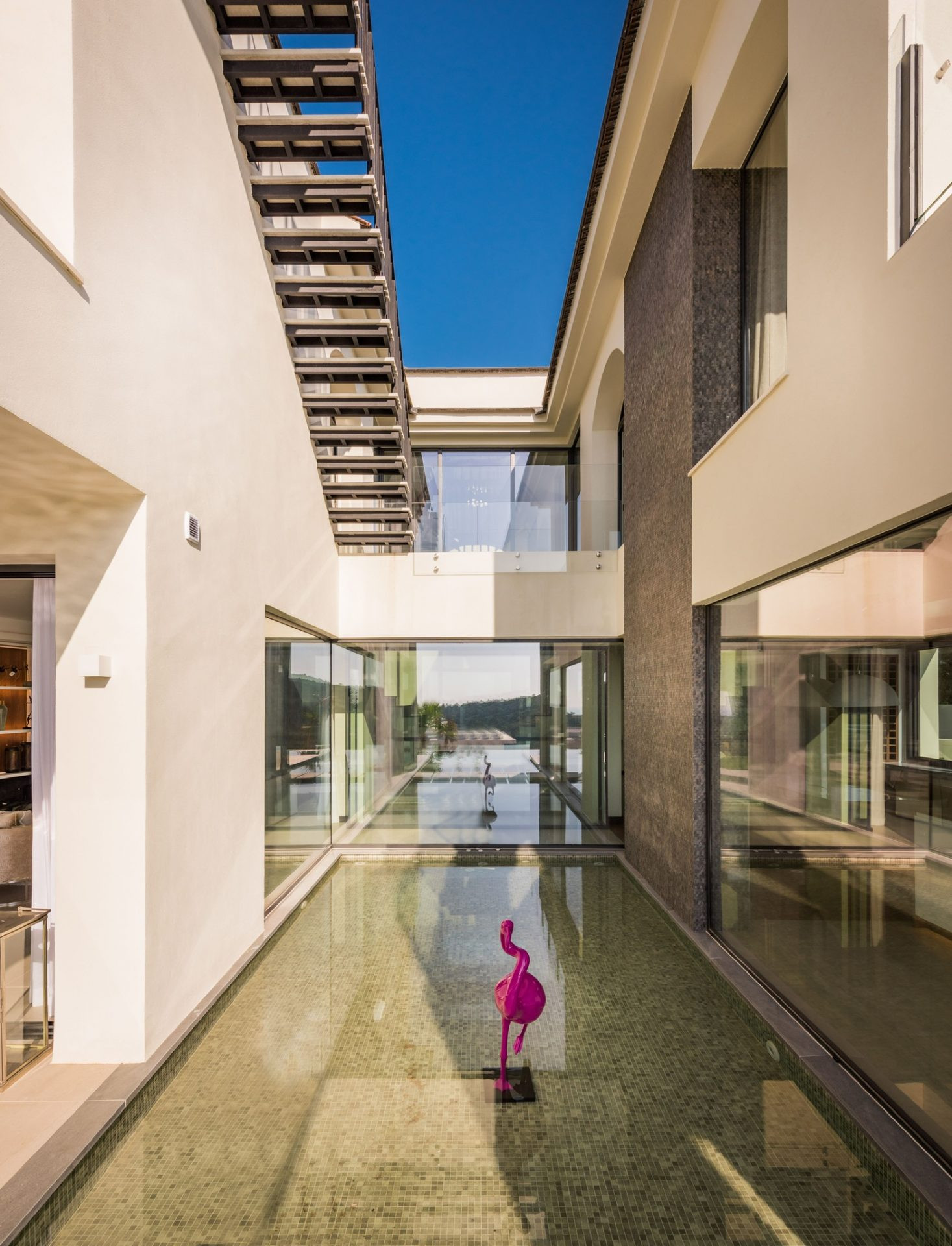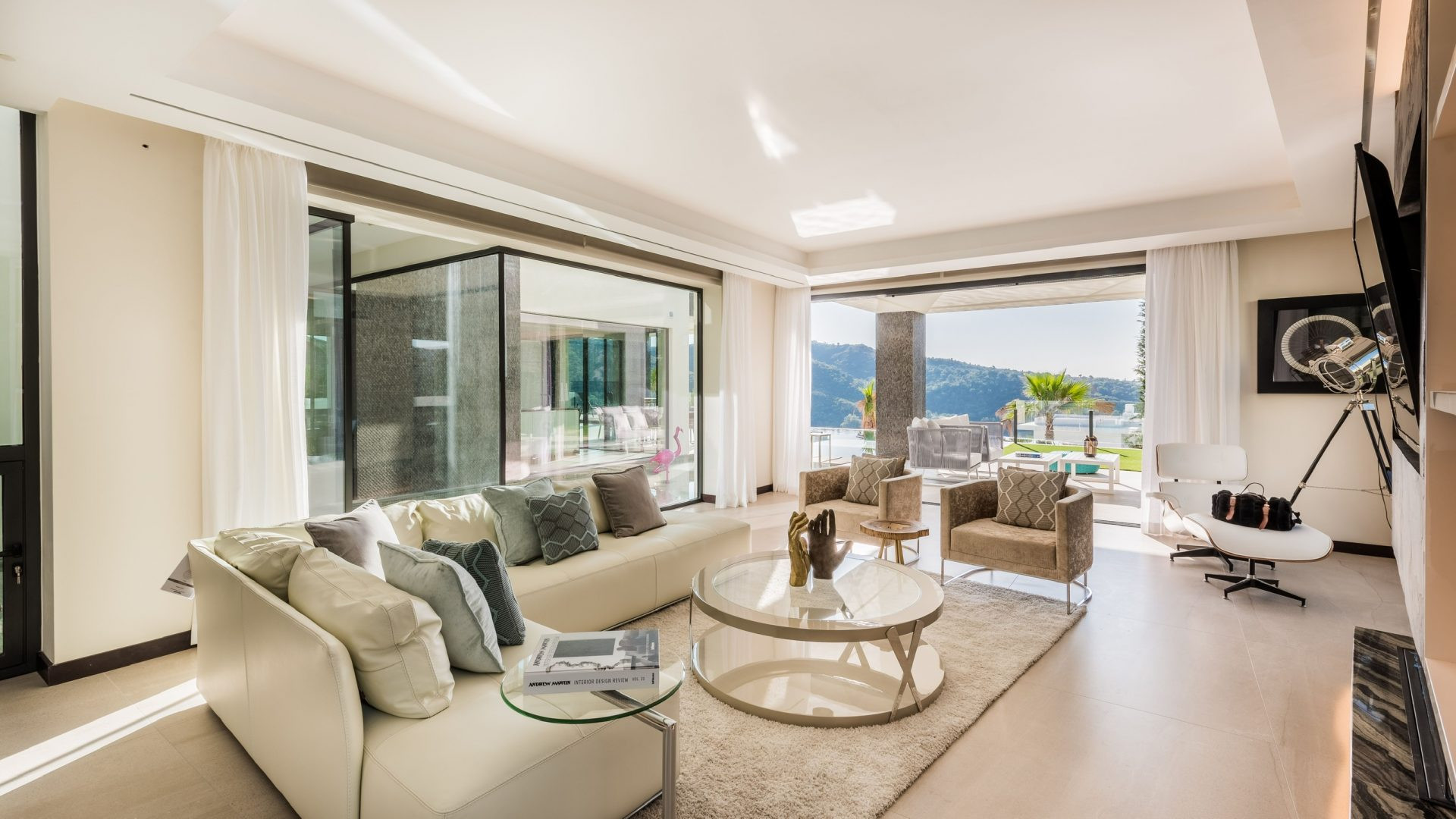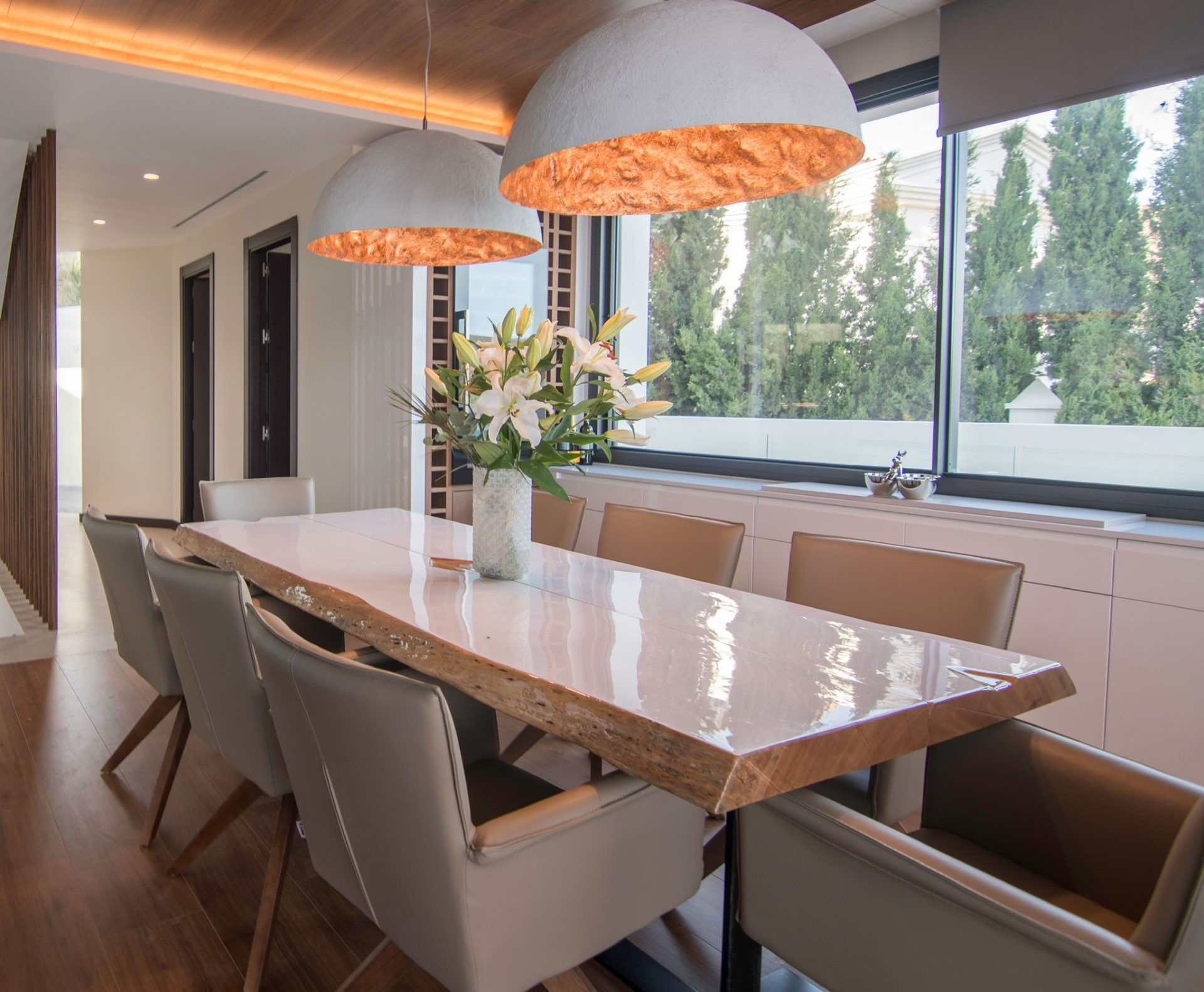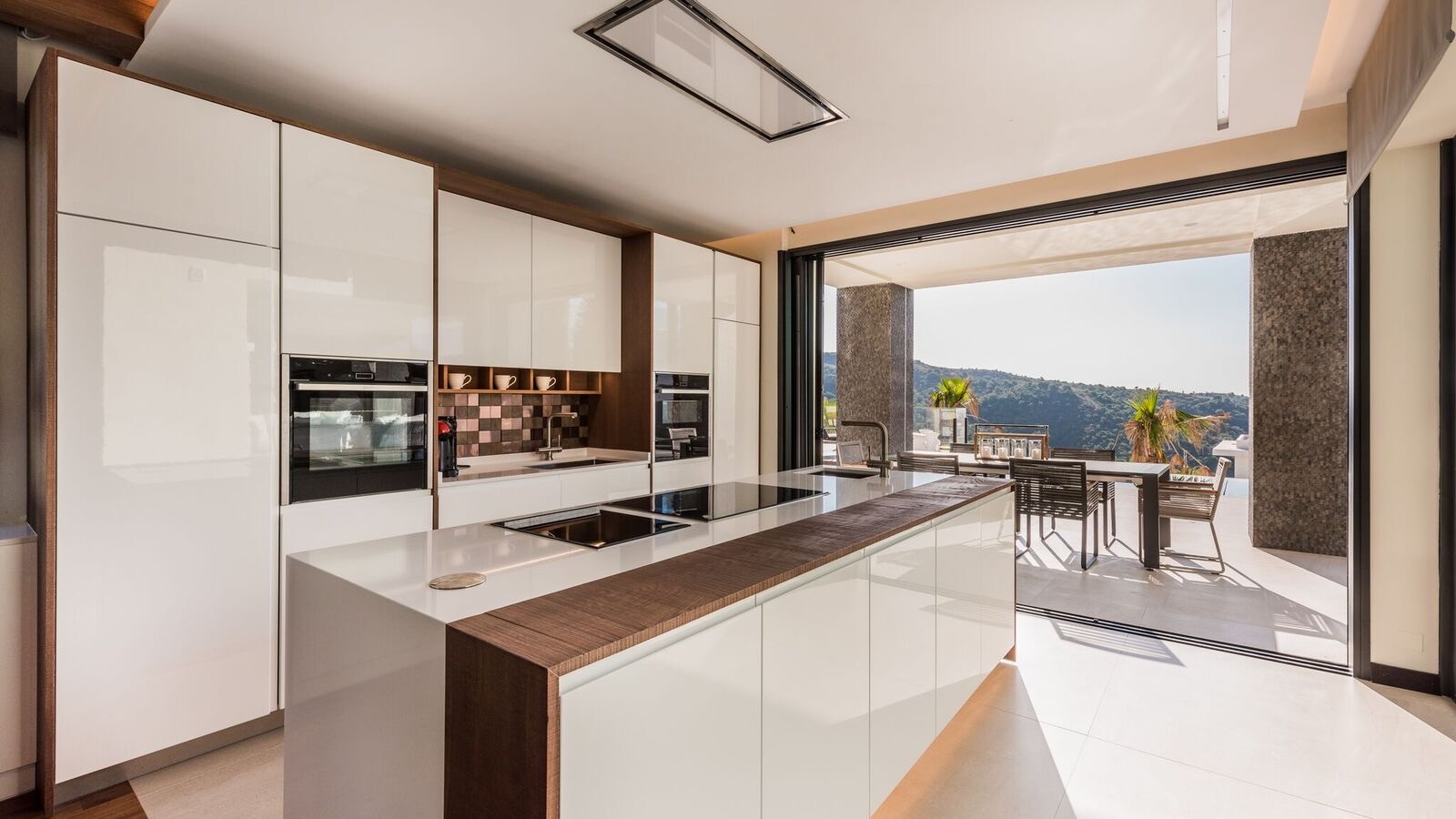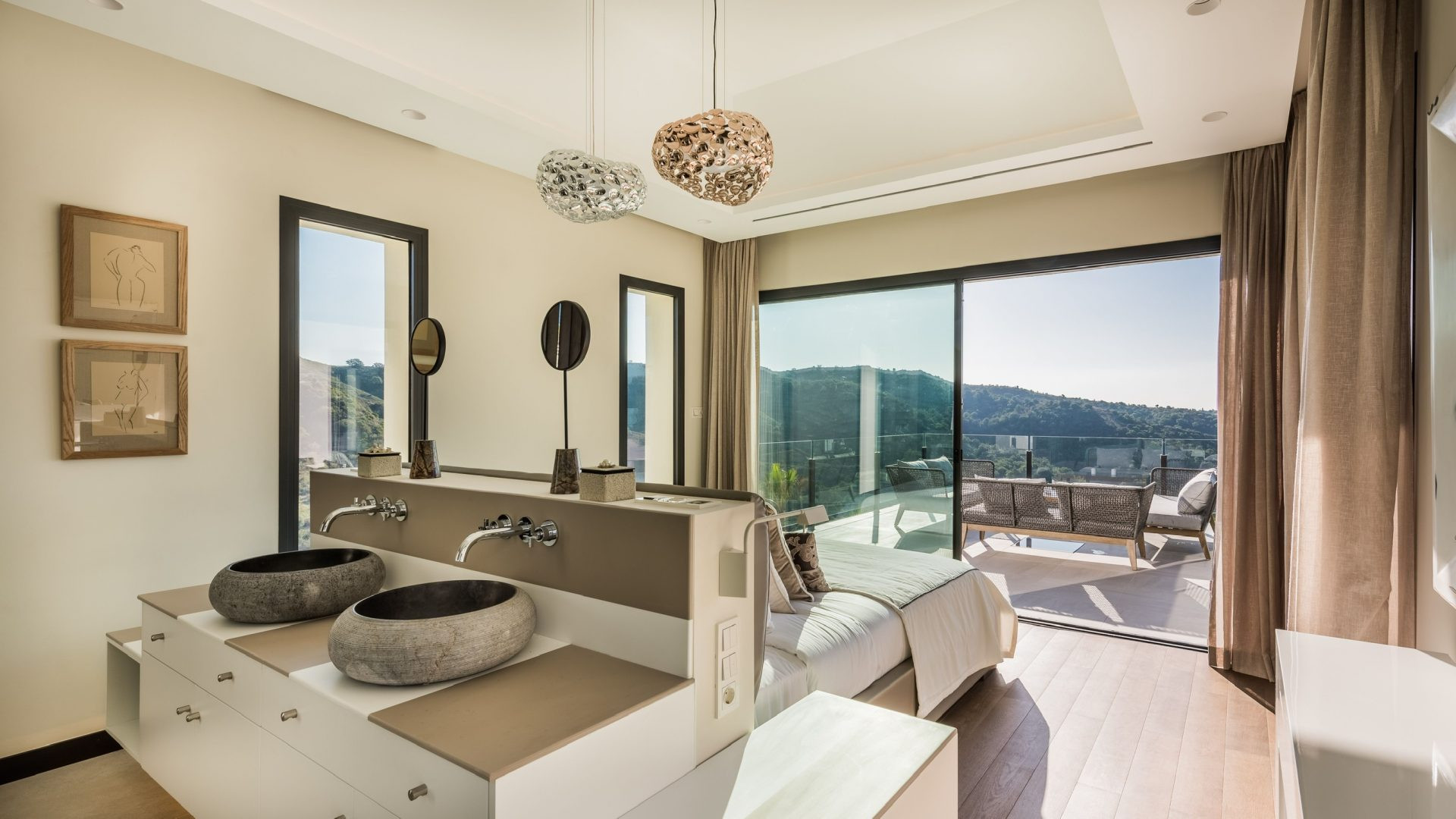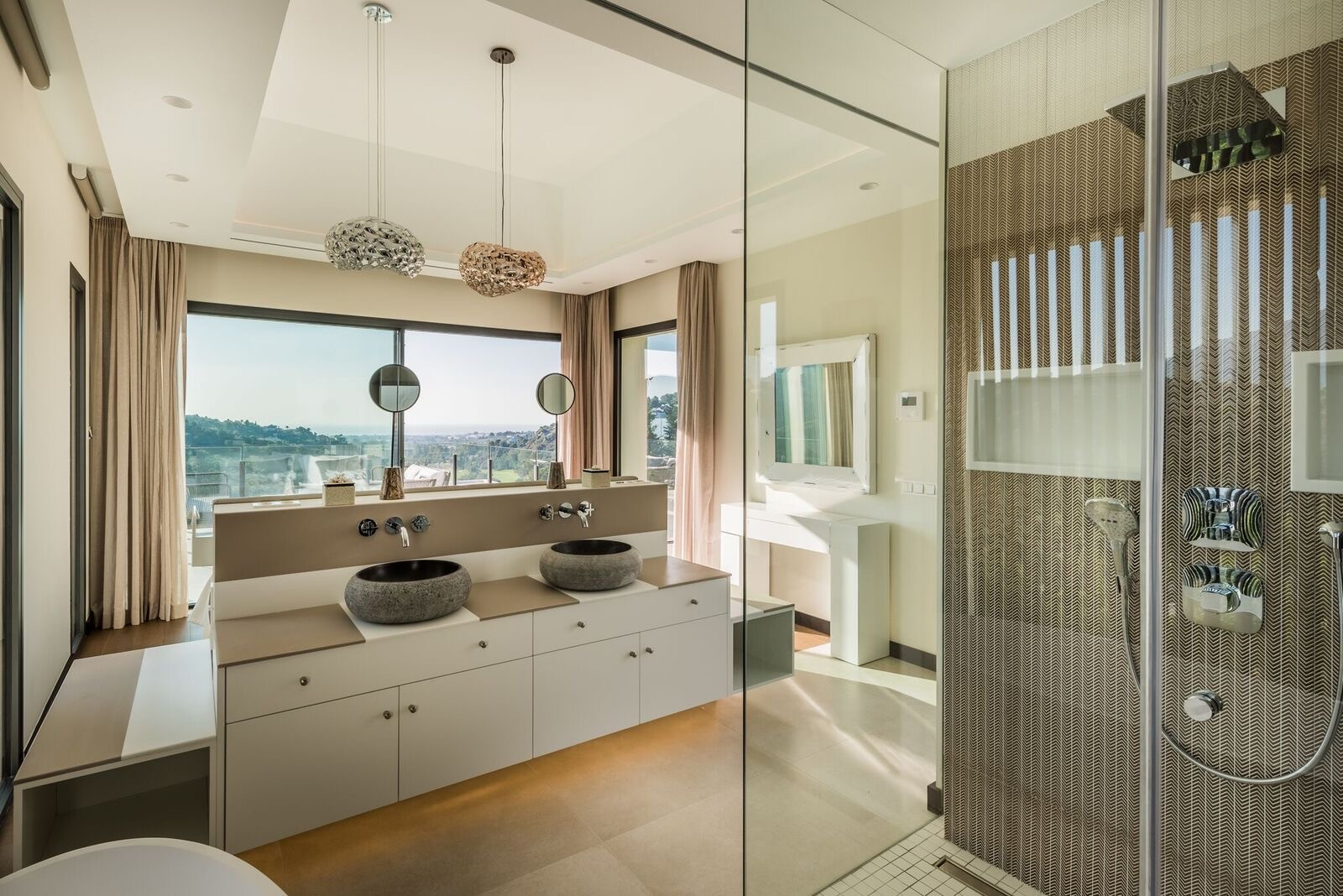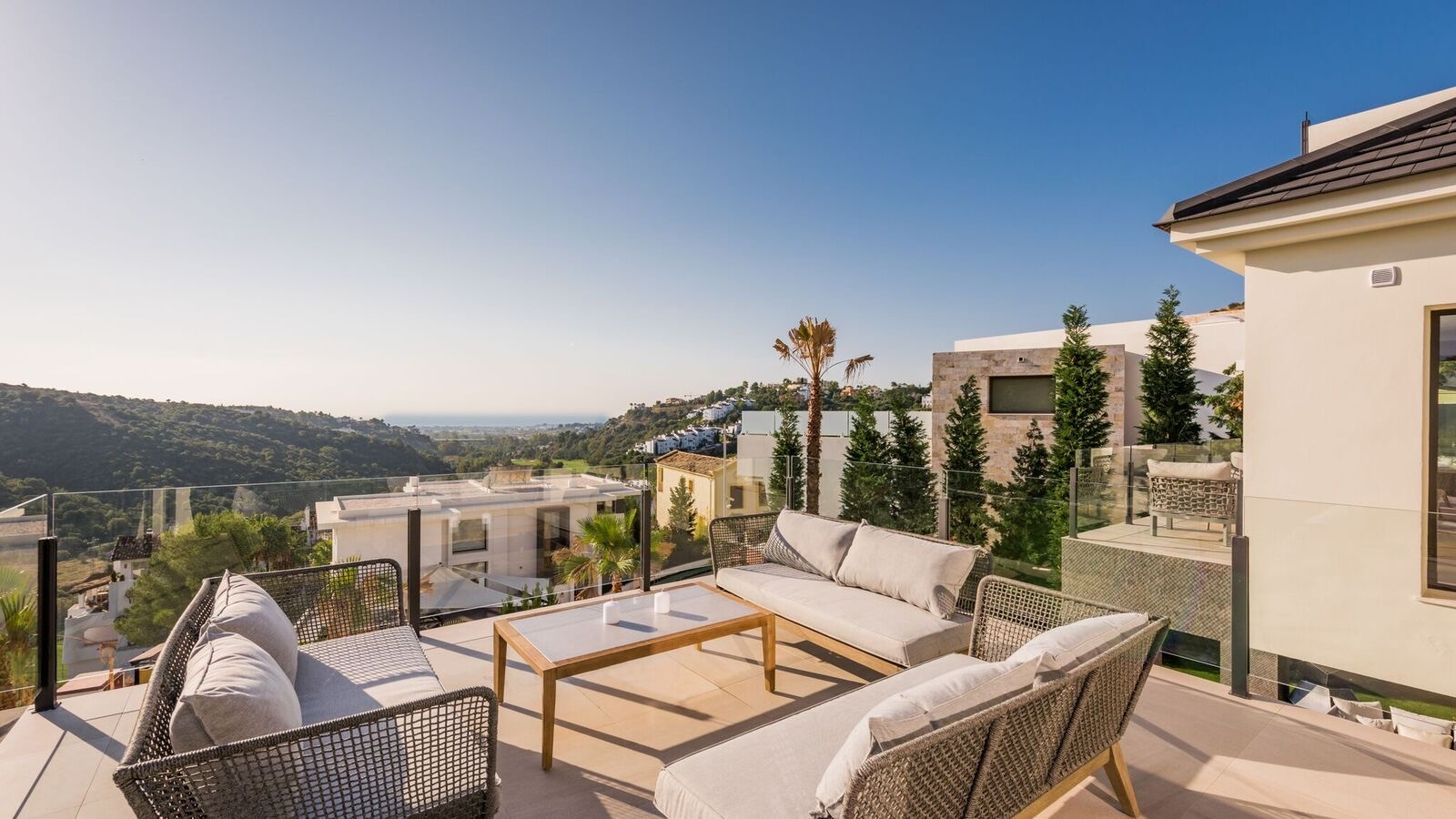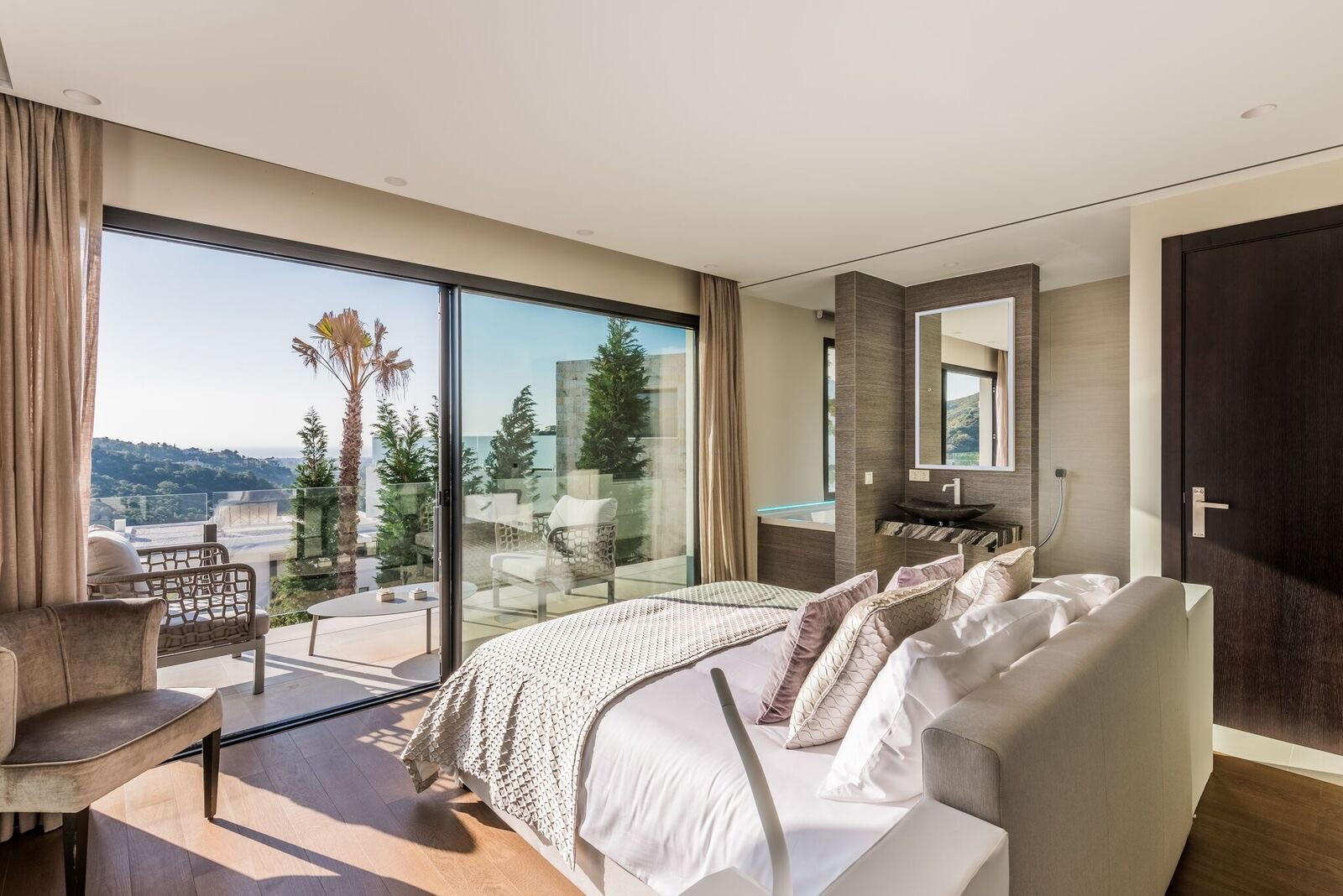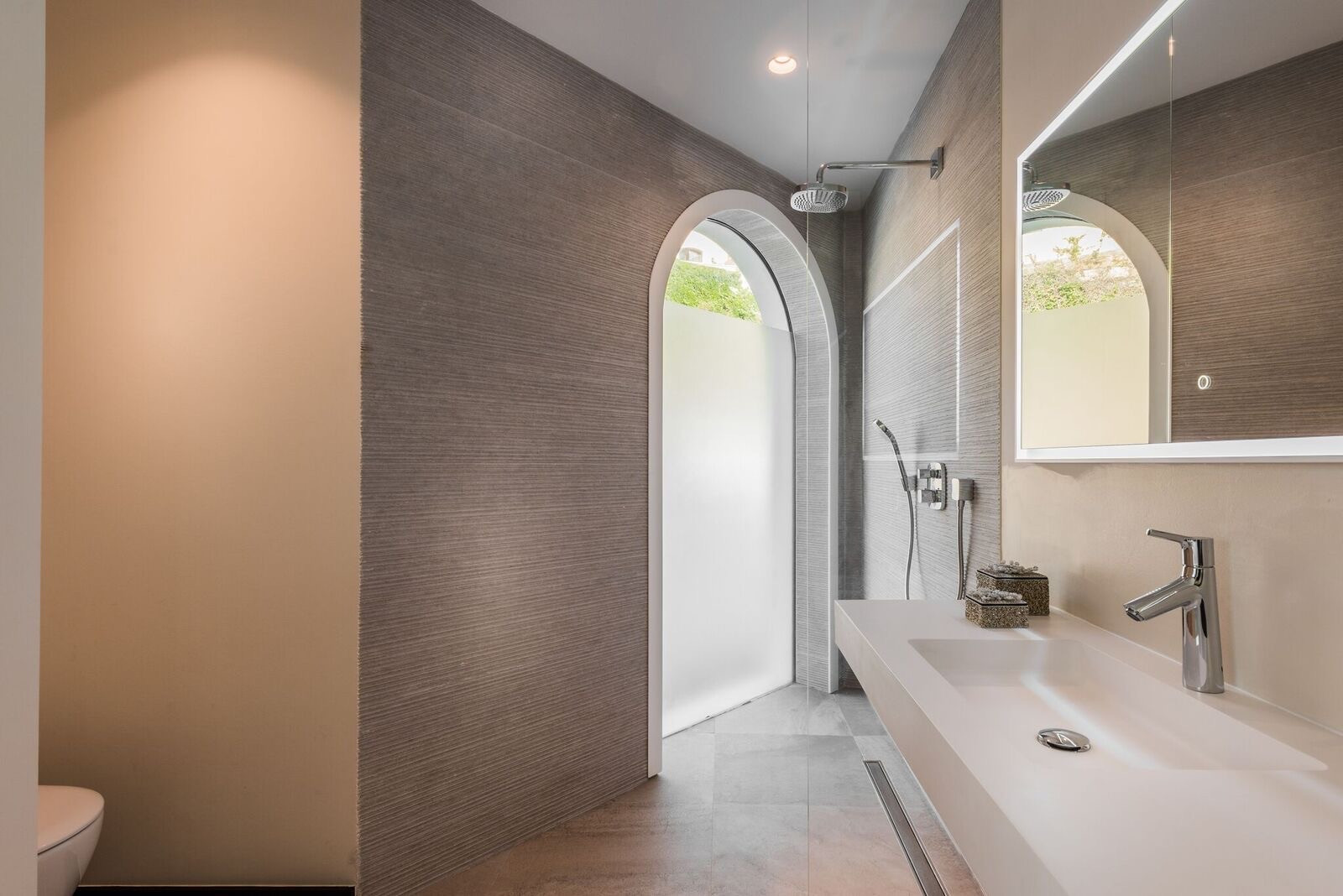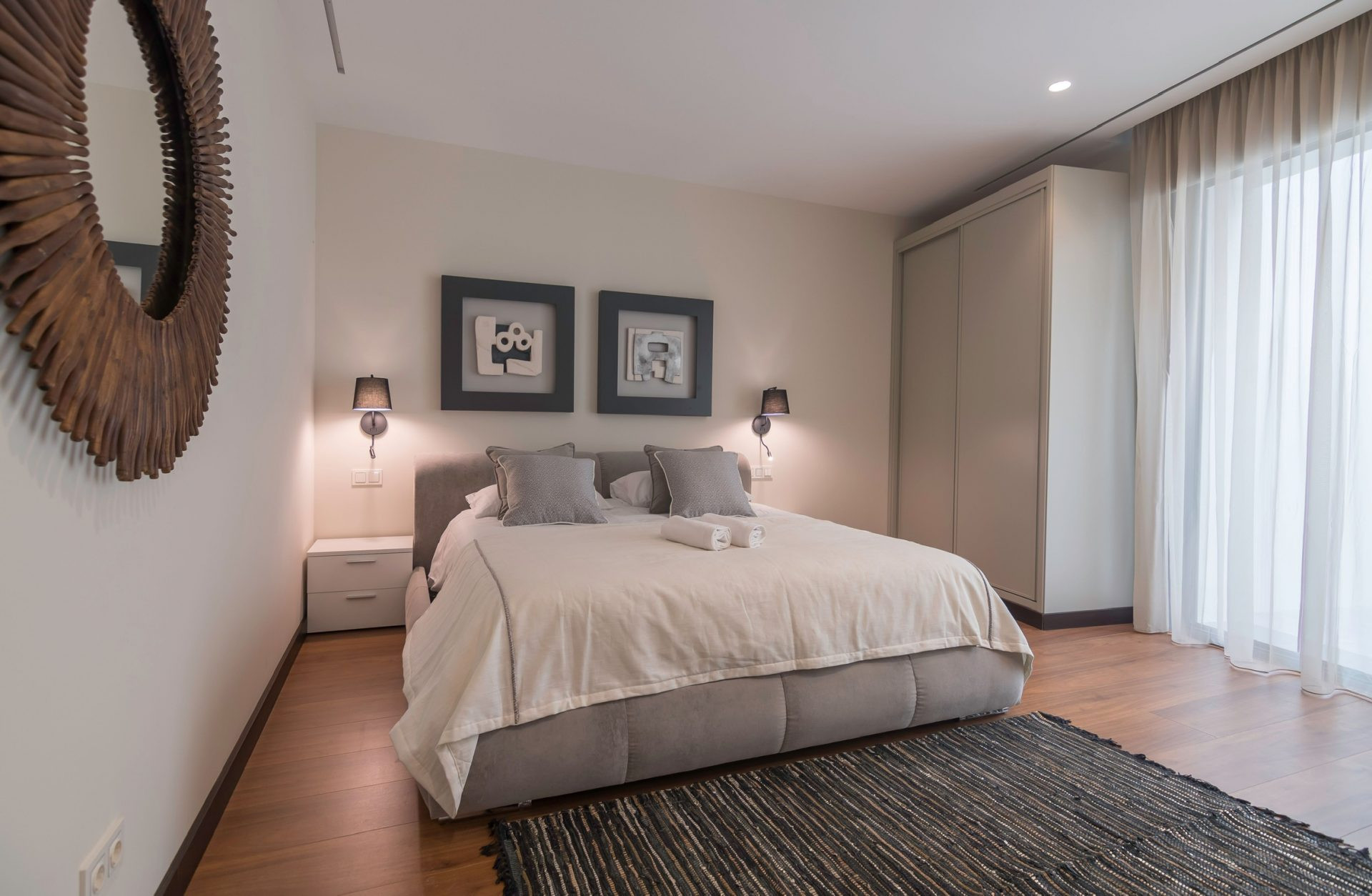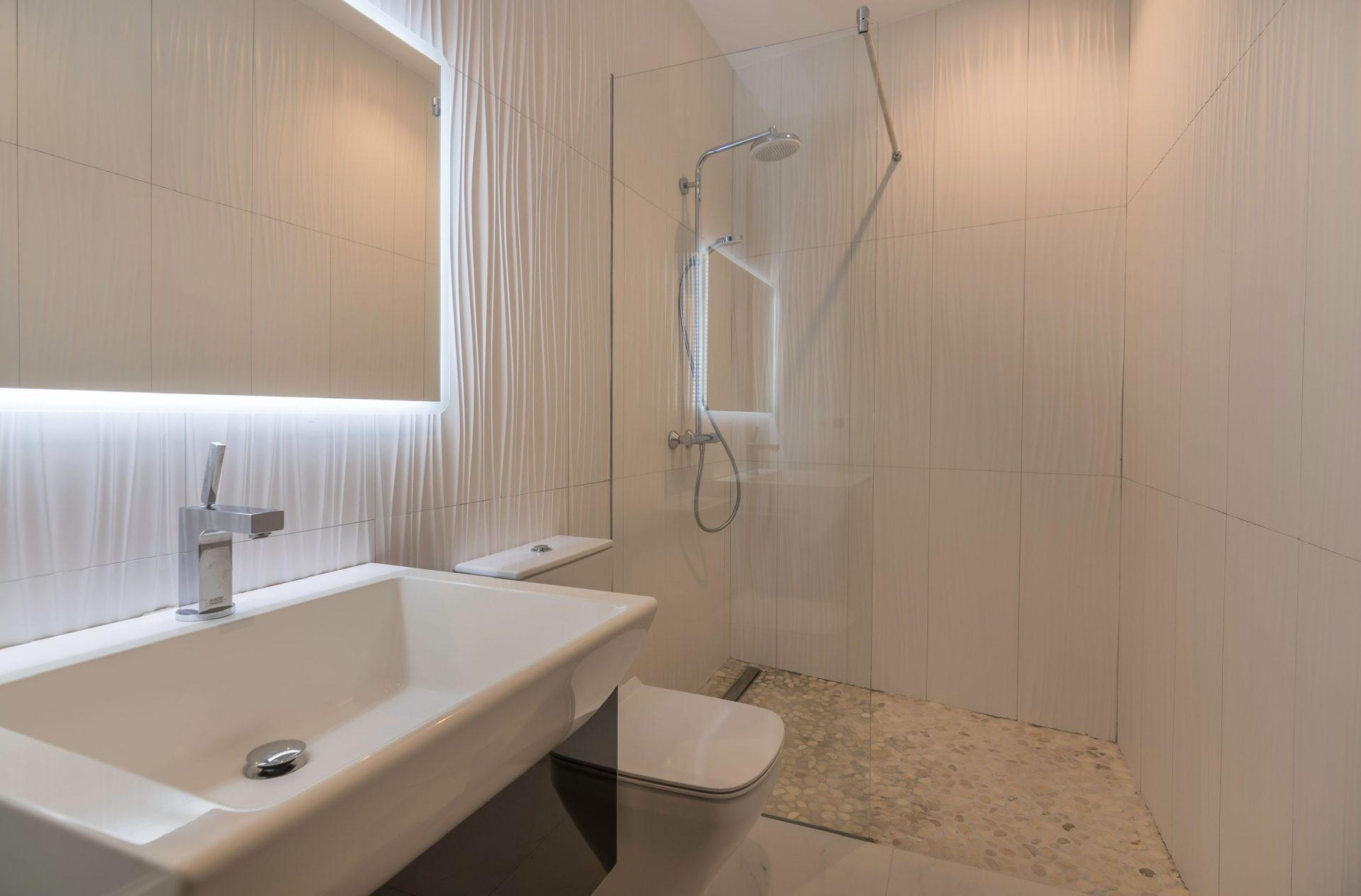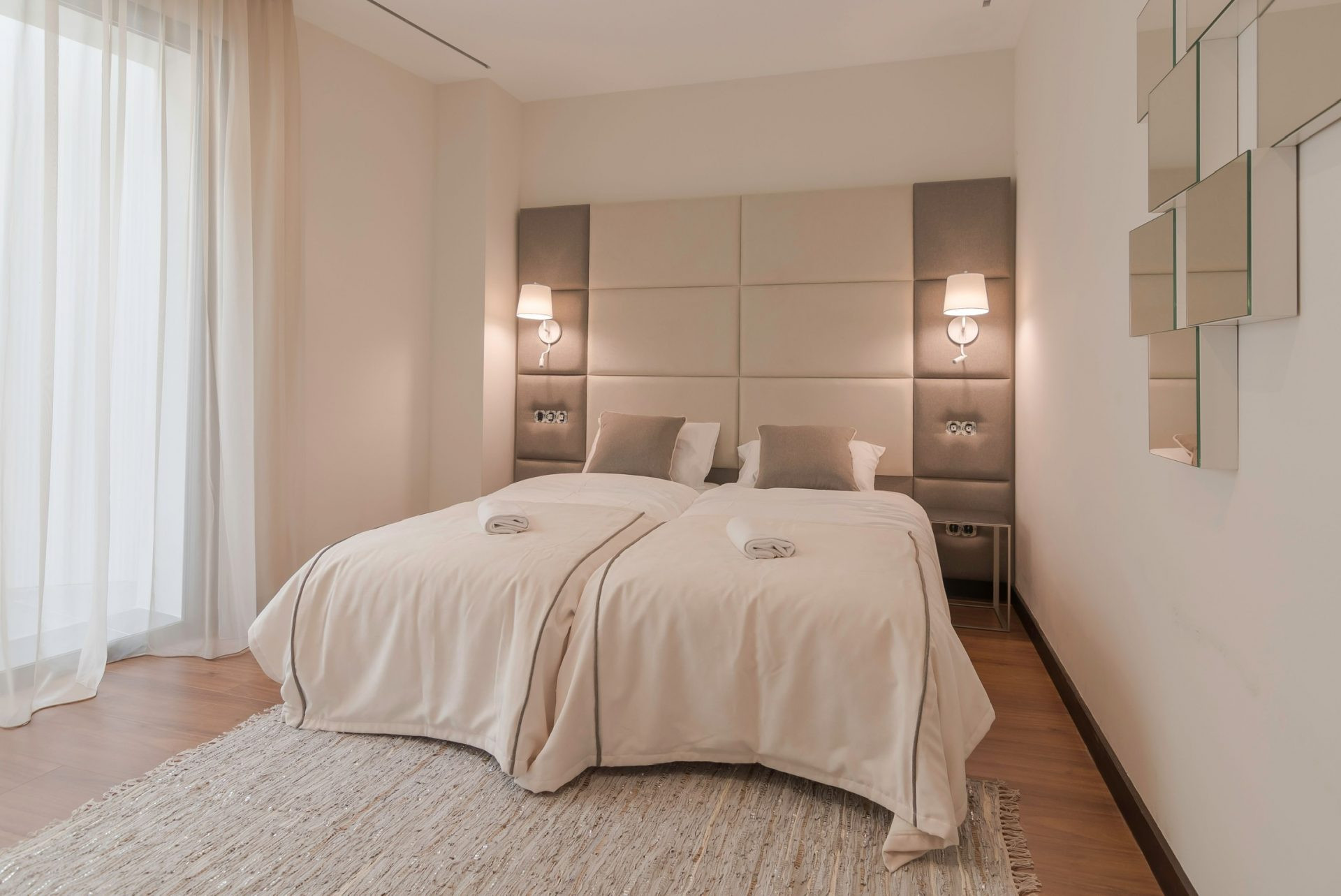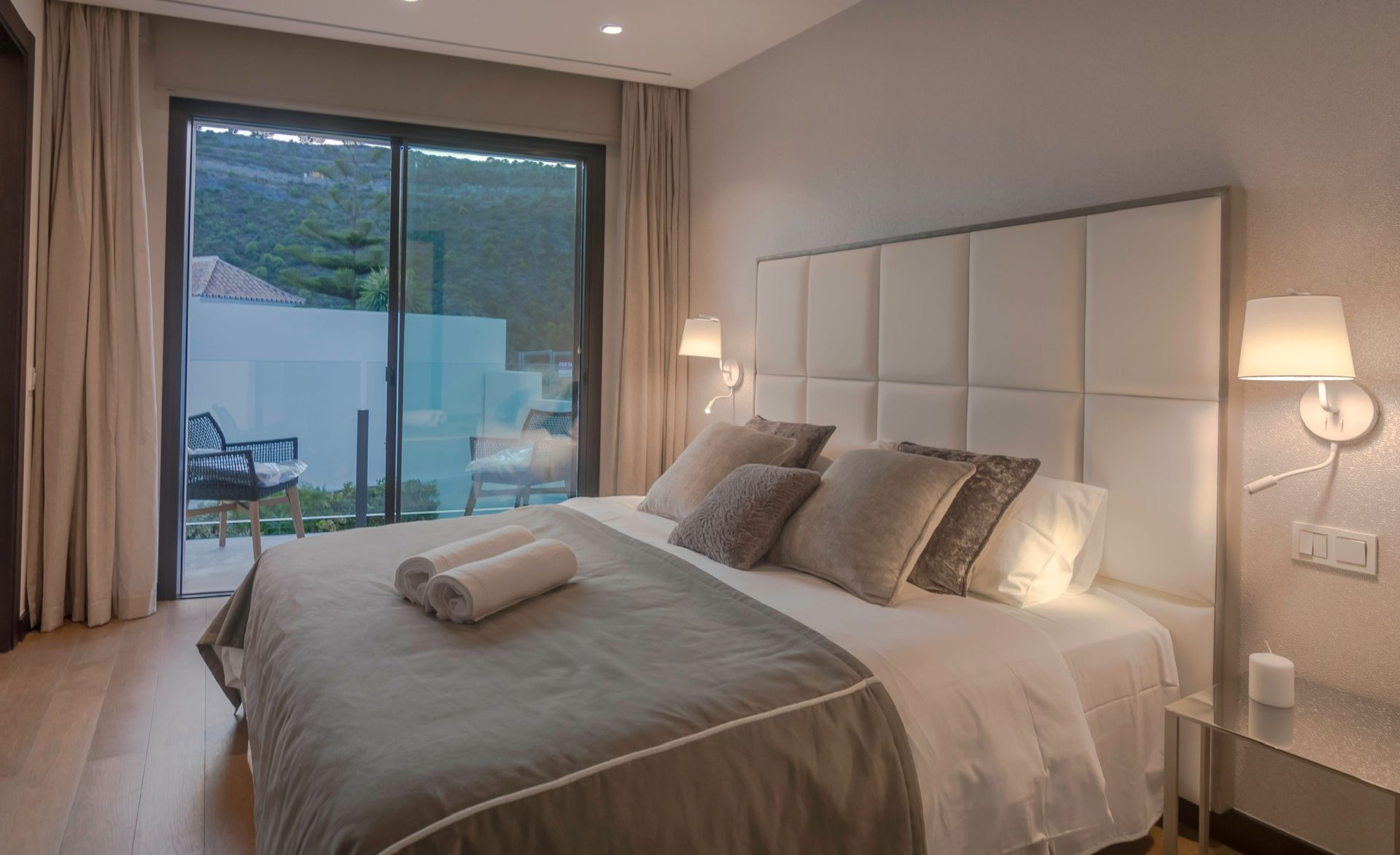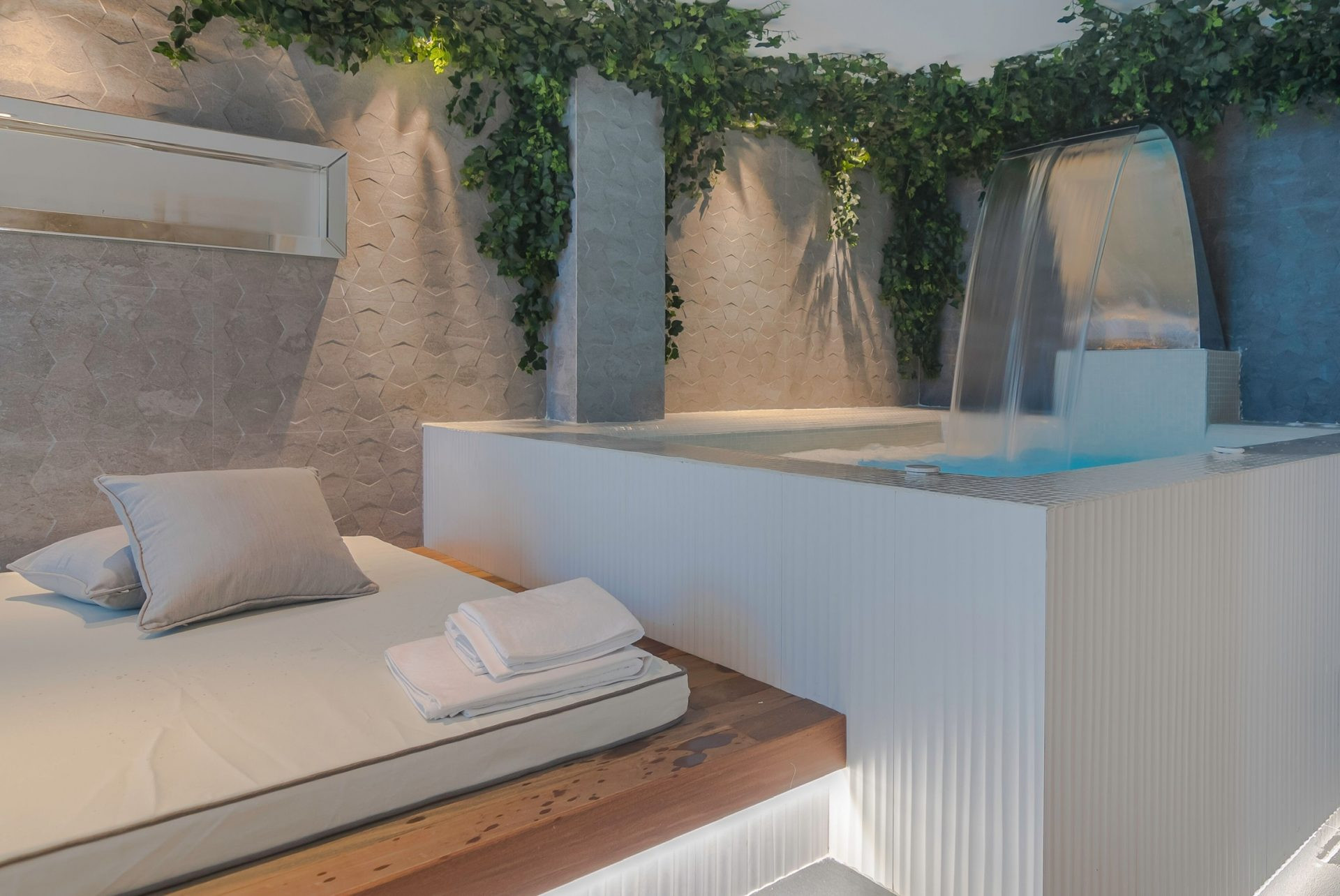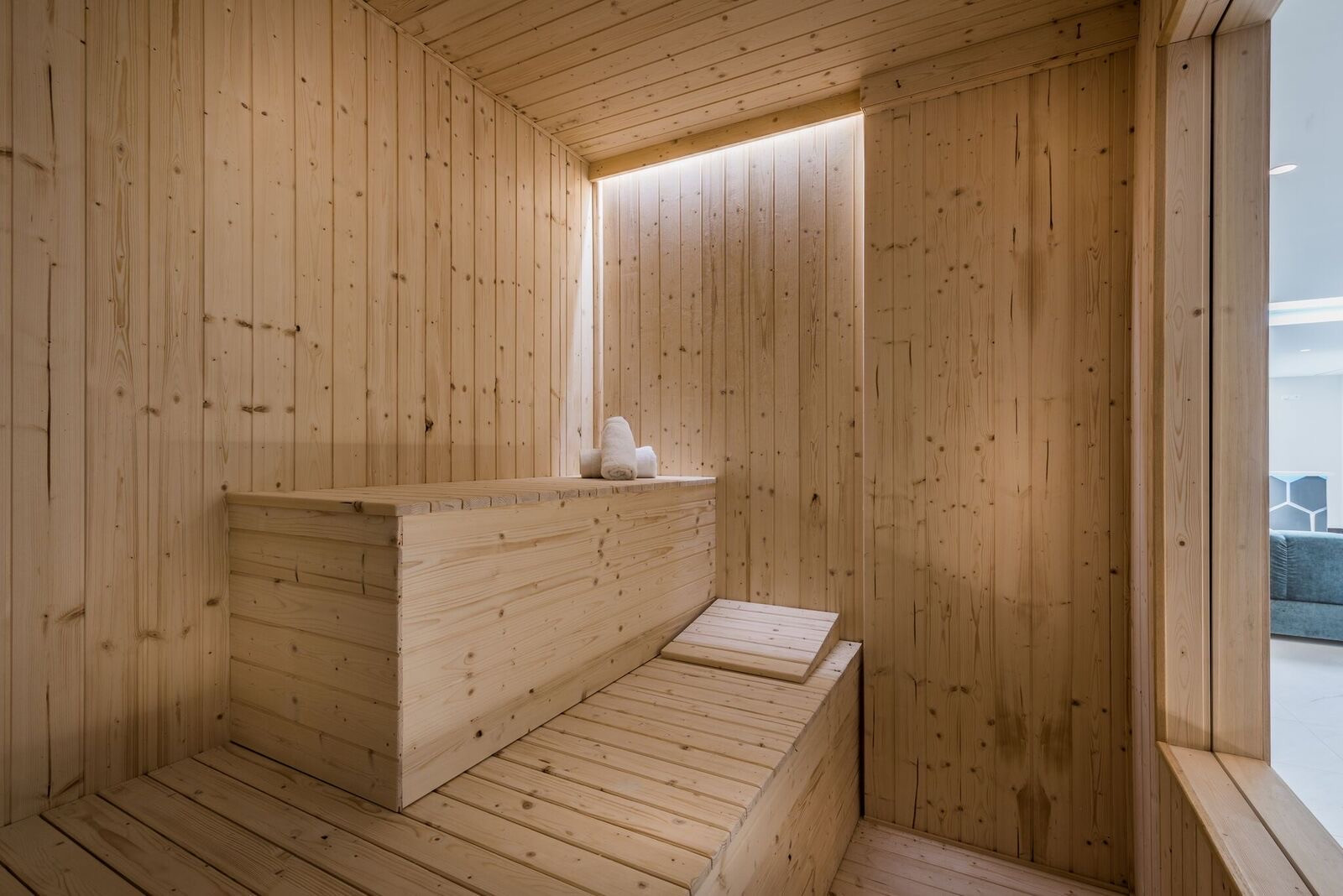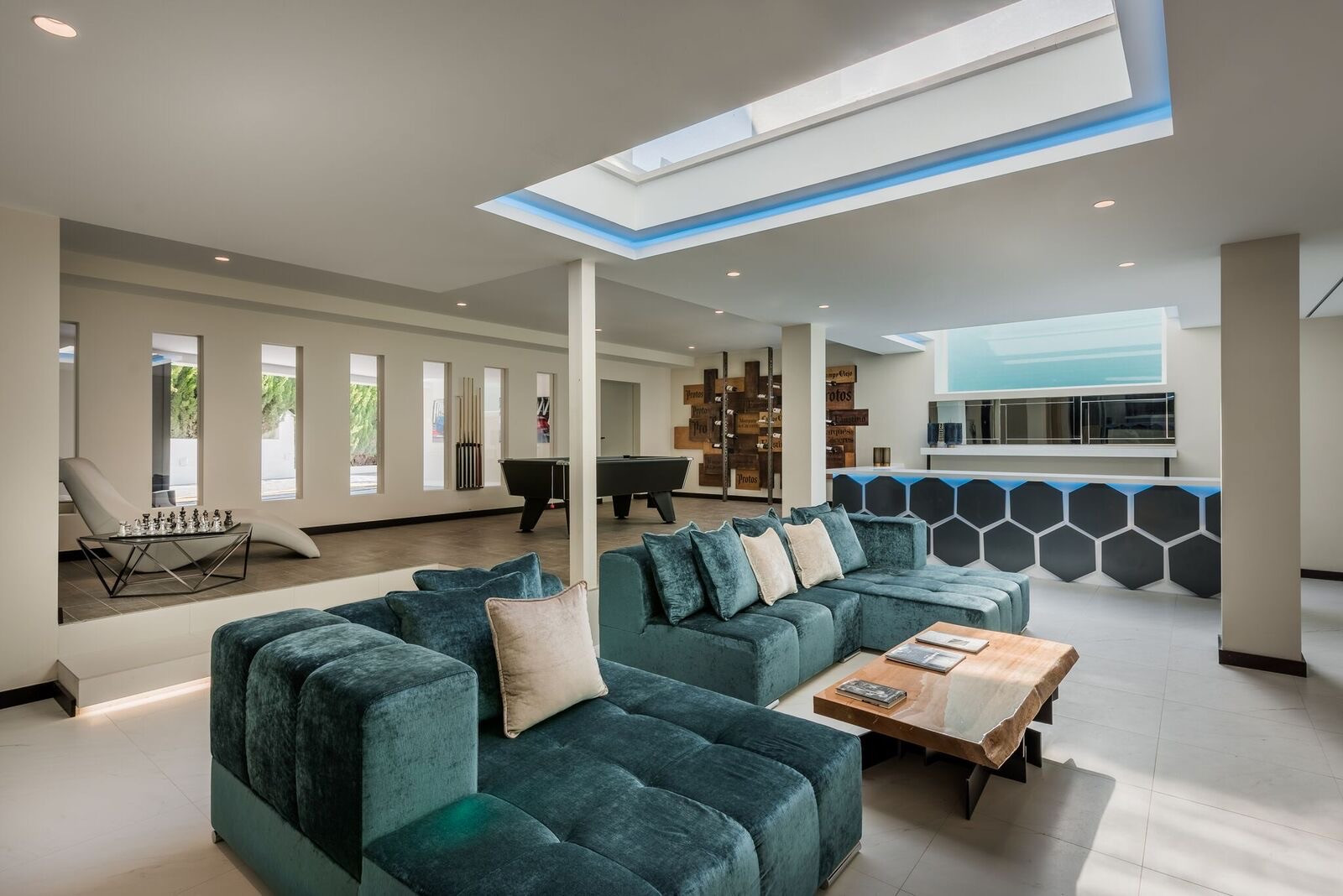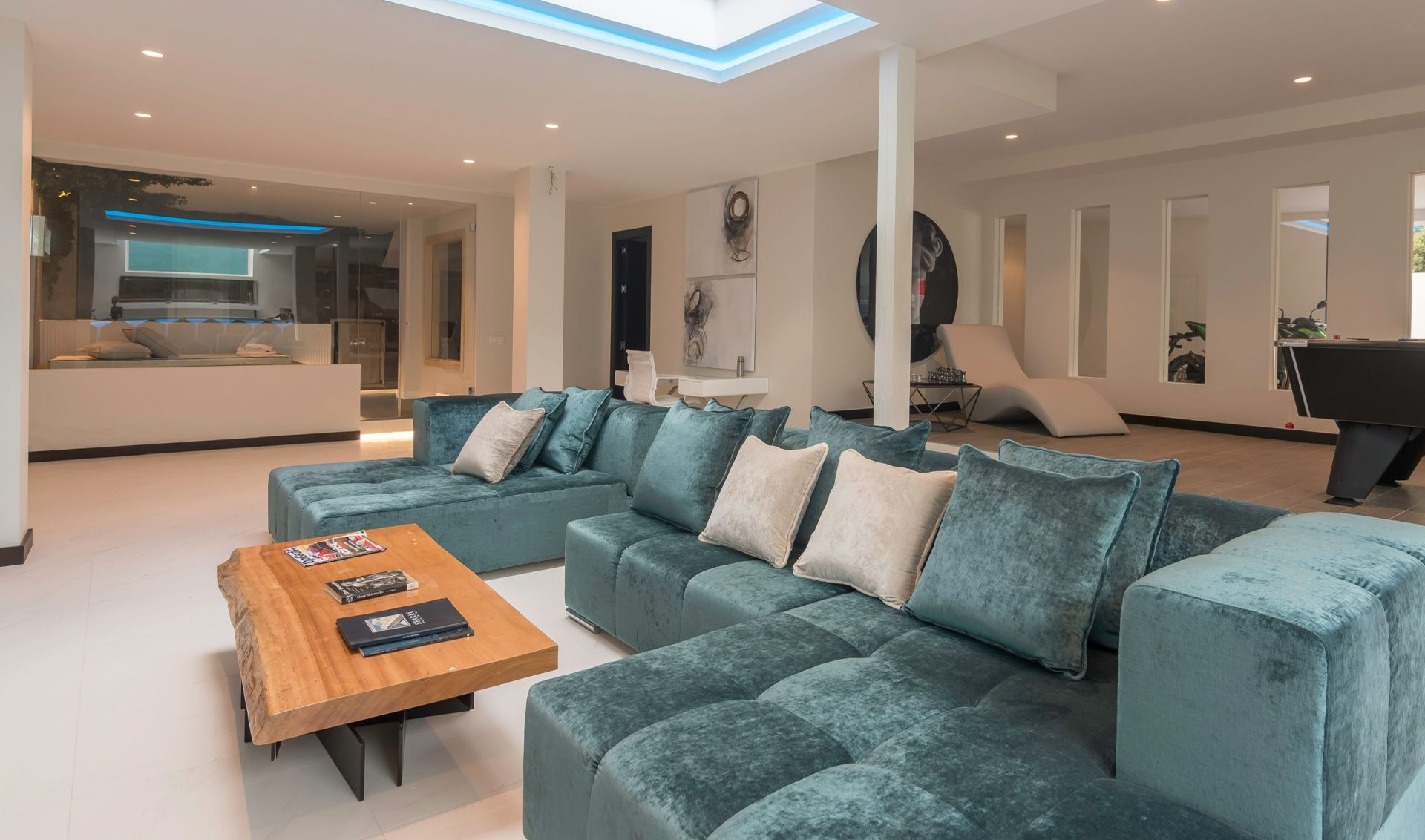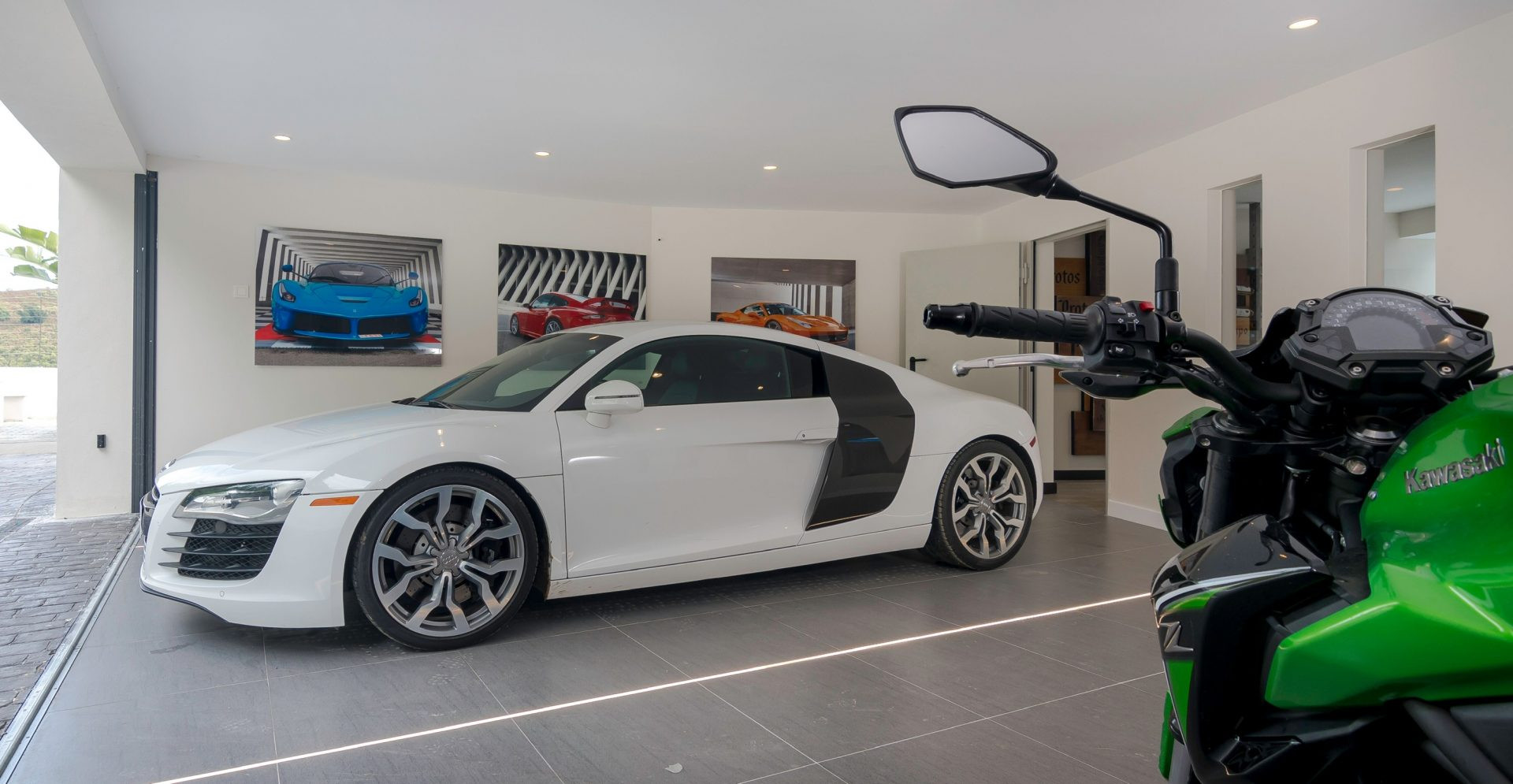 This spectacular property, Villa Infinity, is located in the high hills of the La Quinta area just outside of Marbella and offers top-notch luxury. It is nestled in the mountains, although it's only a short drive from Marbella's sandy beaches and vibrant food district. Keep it local with brisk hikes or relaxing kayaking along the picturesque reservoir, or sharpen your swing at one of the surrounding golf clubs. The city's picturesque beaches, as well as the quiet tapas restaurants, exquisite wine bars, and delicious international alternatives of the city's old center, are only minutes away.
 
The villa hosts 6 bedrooms that can hold up to 12 guests as well as and 5 + 1 bathrooms spread over three grand floors. As the Mediterranean sunsets, guests can relax at Villa Infinity's shaded outdoor lounge areas. The villa's infinity pool is one-of-a-kind, with views of rolling ridges, the glittering Mediterranean sea, and beyond. With rounded columns, glass sectionals, and chic designer rooms full of beautiful furniture, bright decor, and carved ornaments, makes this villa ideal home for the discerning client. The entertainment room comprises velvet-draped sofas and games tables, as well as the huge theater, ensuring that guests may unwind in ultimate luxury.
The home's pristine pool, white facade, and neatly furnished balconies contrast with the rugged sierra terrain. Plush patios, a sleek living room, royal baths, and a fully-equipped rec room are all part of the modern design.
Further luxuries include Sonos sound system, smart TV, wine cooler, heated hot tub, sauna, steam room, wifi, air conditioning and heating, gas fireplace, washer and dryer, and a brand new fully equipped kitchen with dishwasher.
Rental license registration number: CTC-2019214678
Array