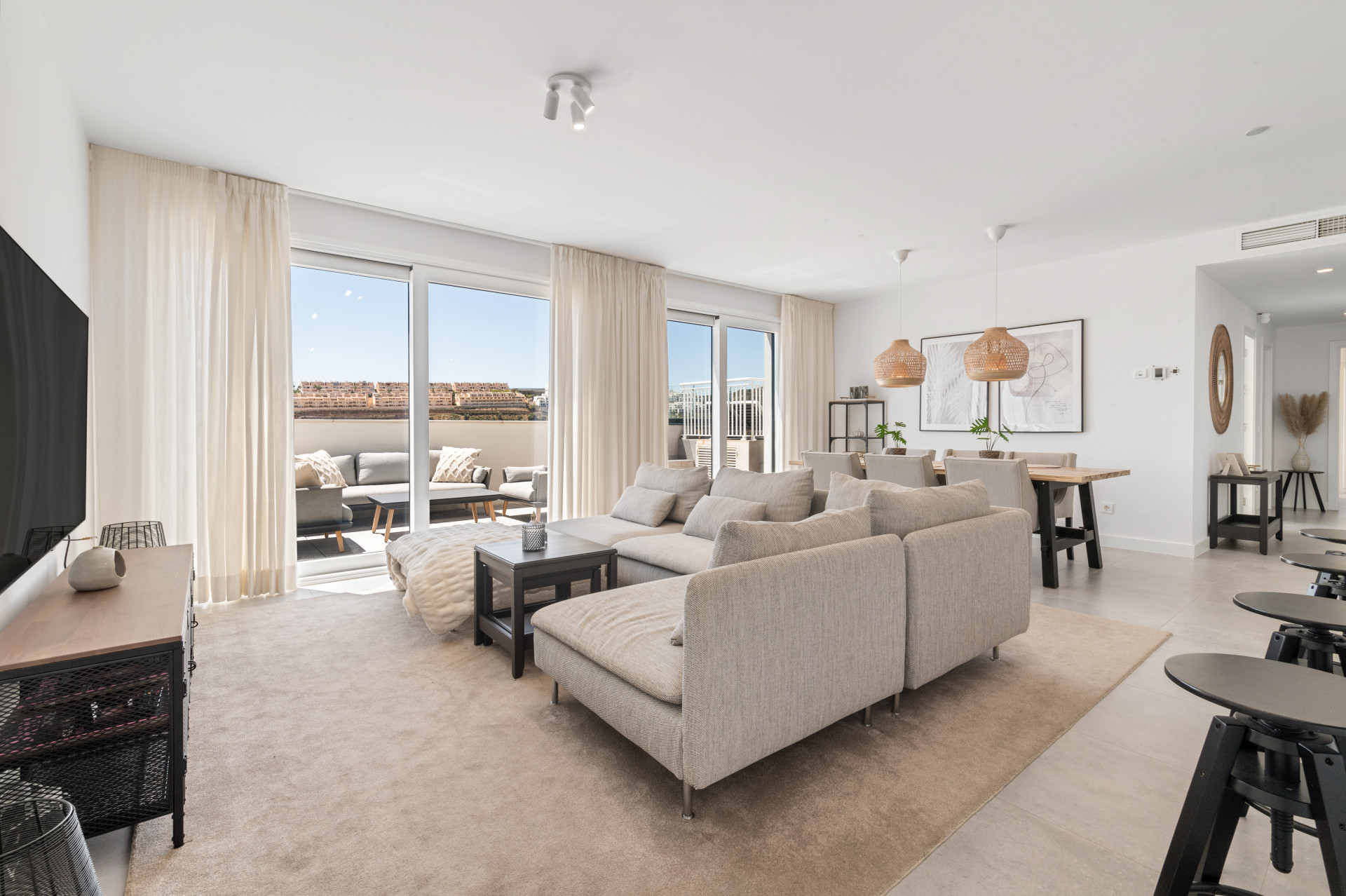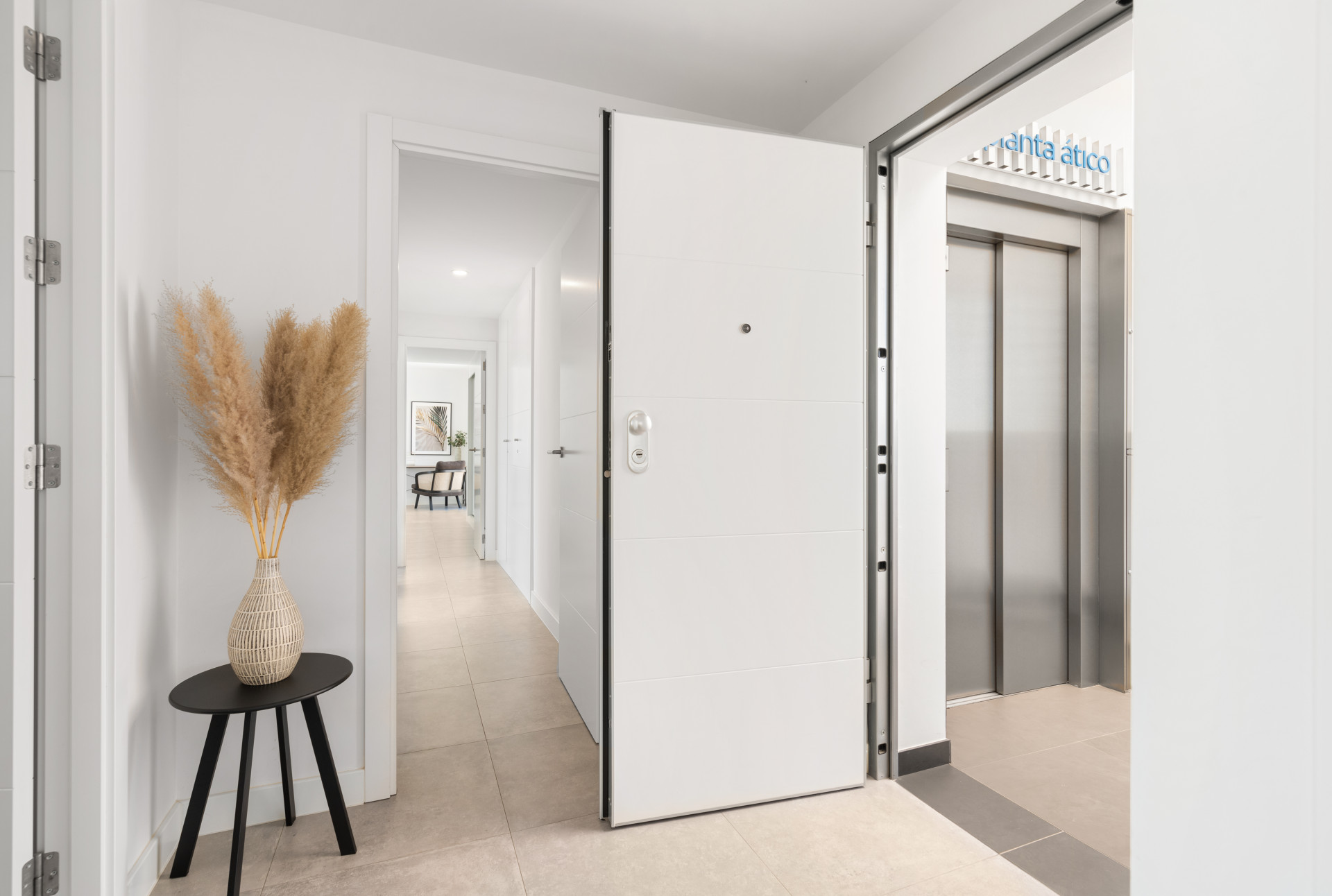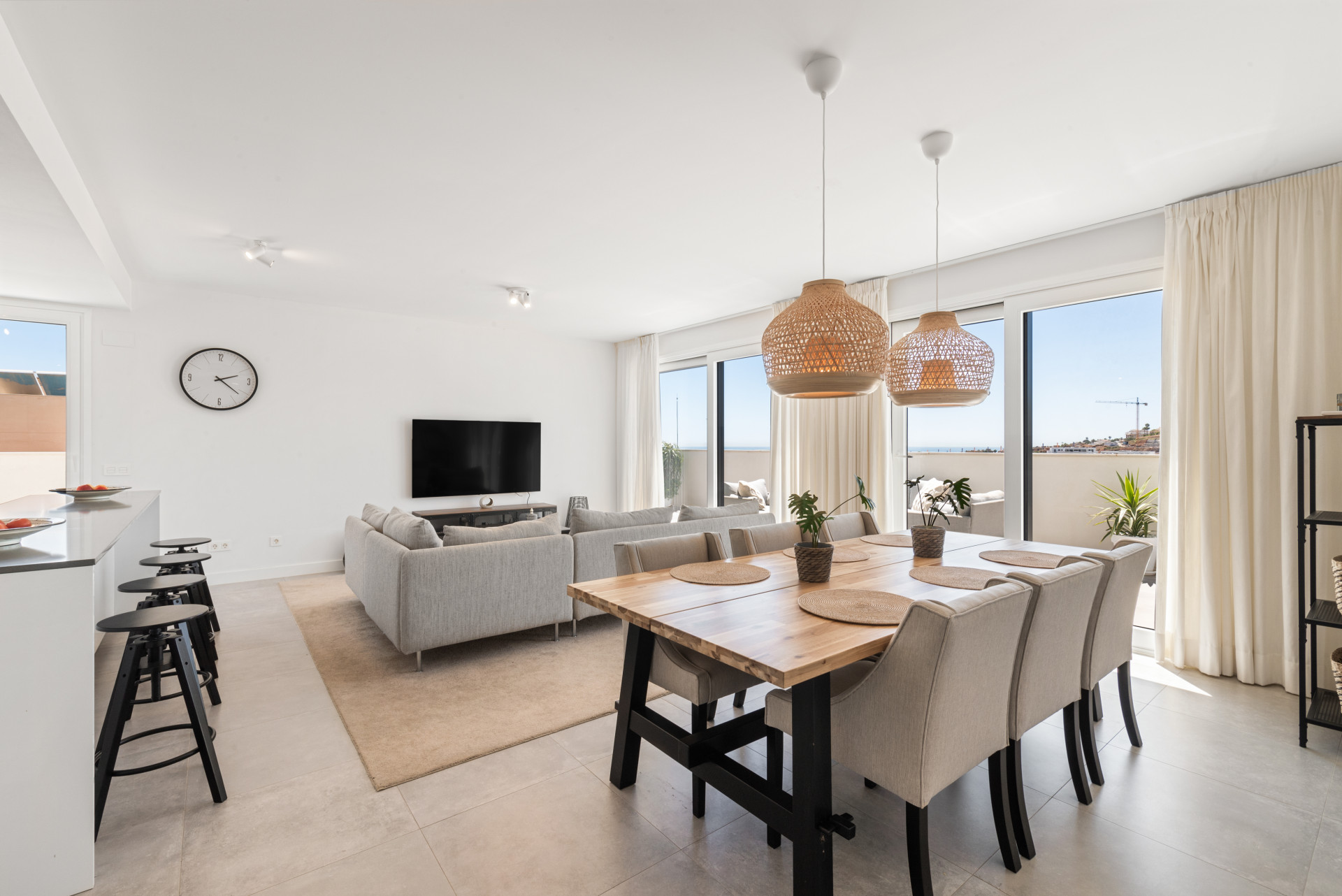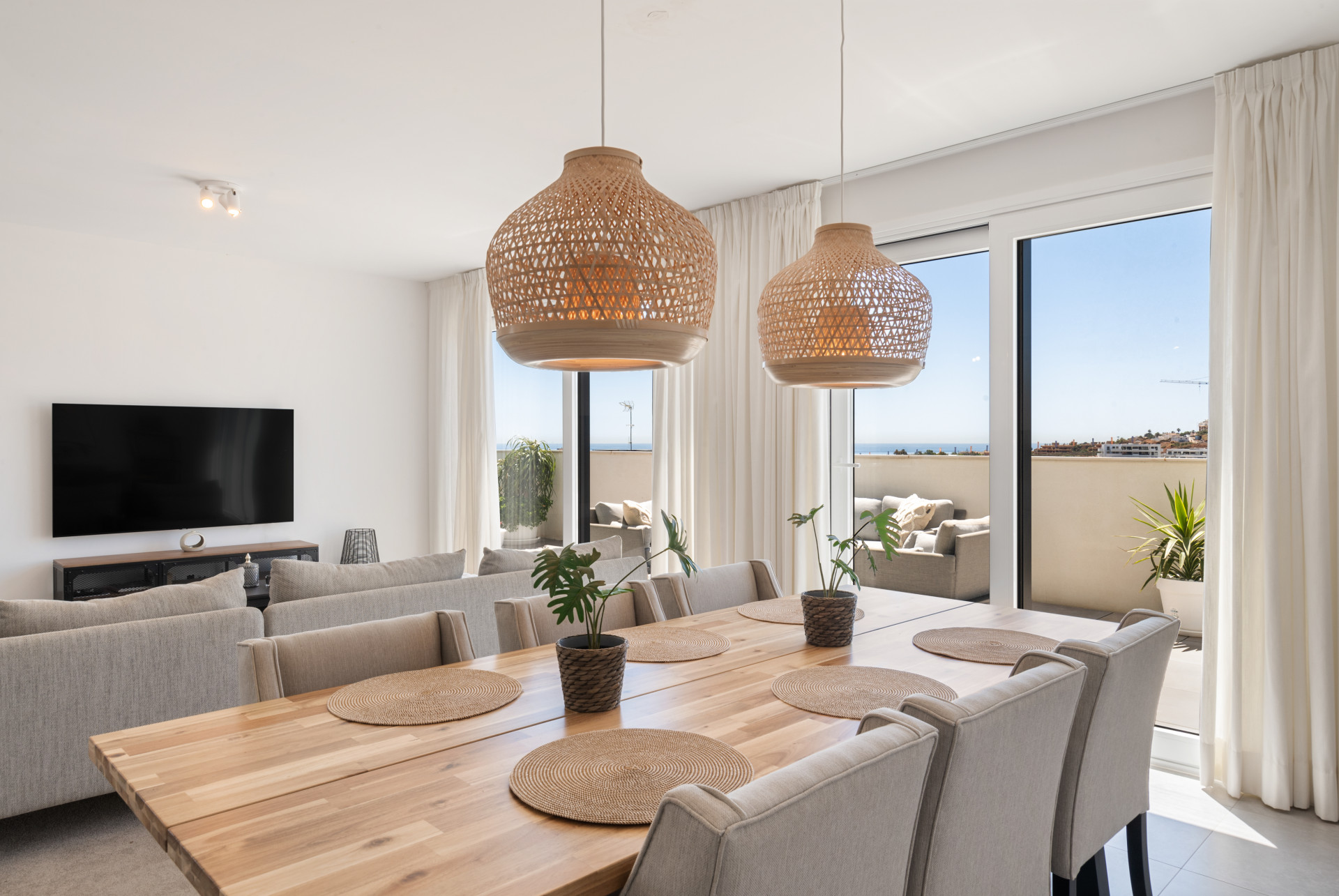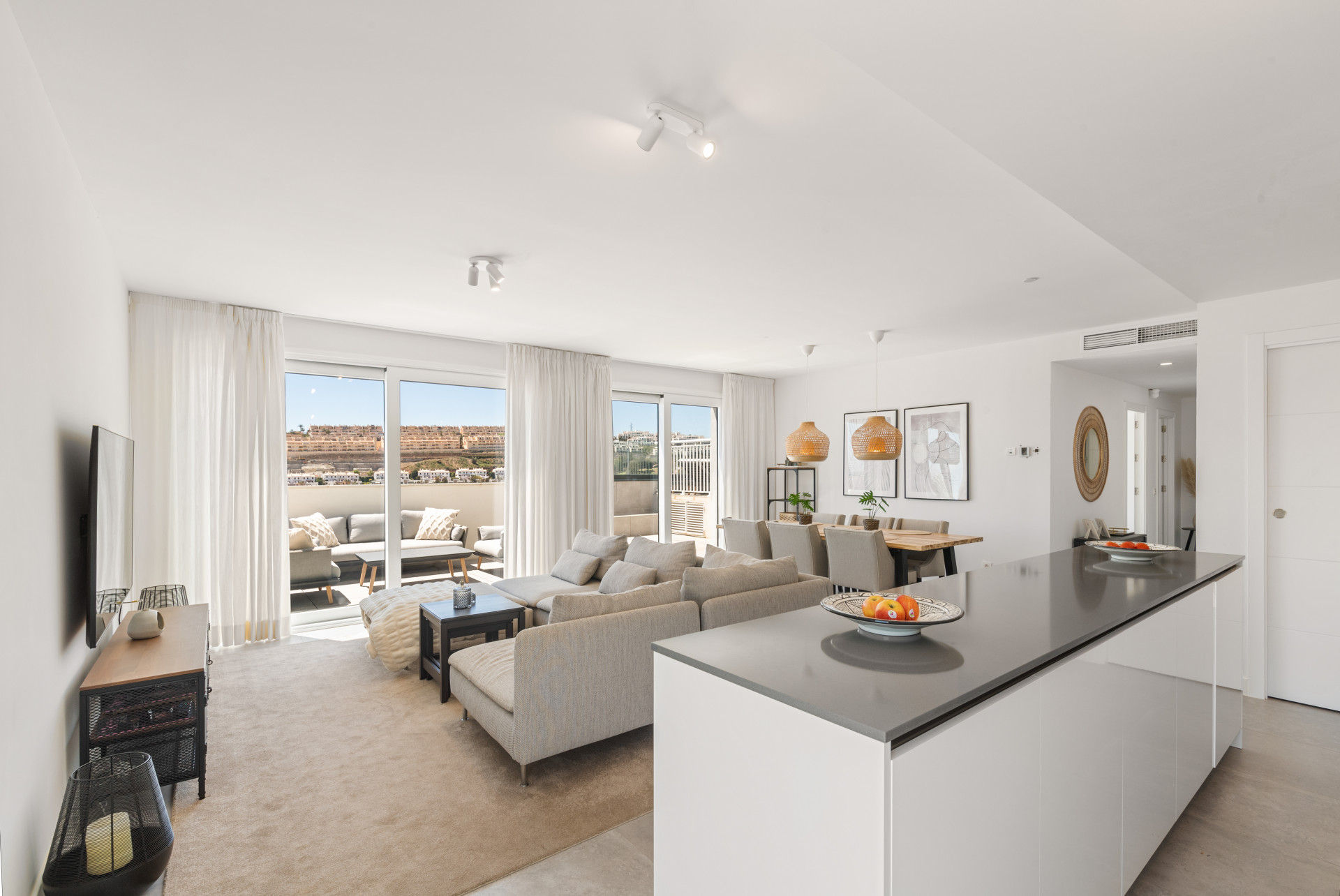 Cala de Mijas
Penthouse Serena
ASKING PRICE
€ 1,250,000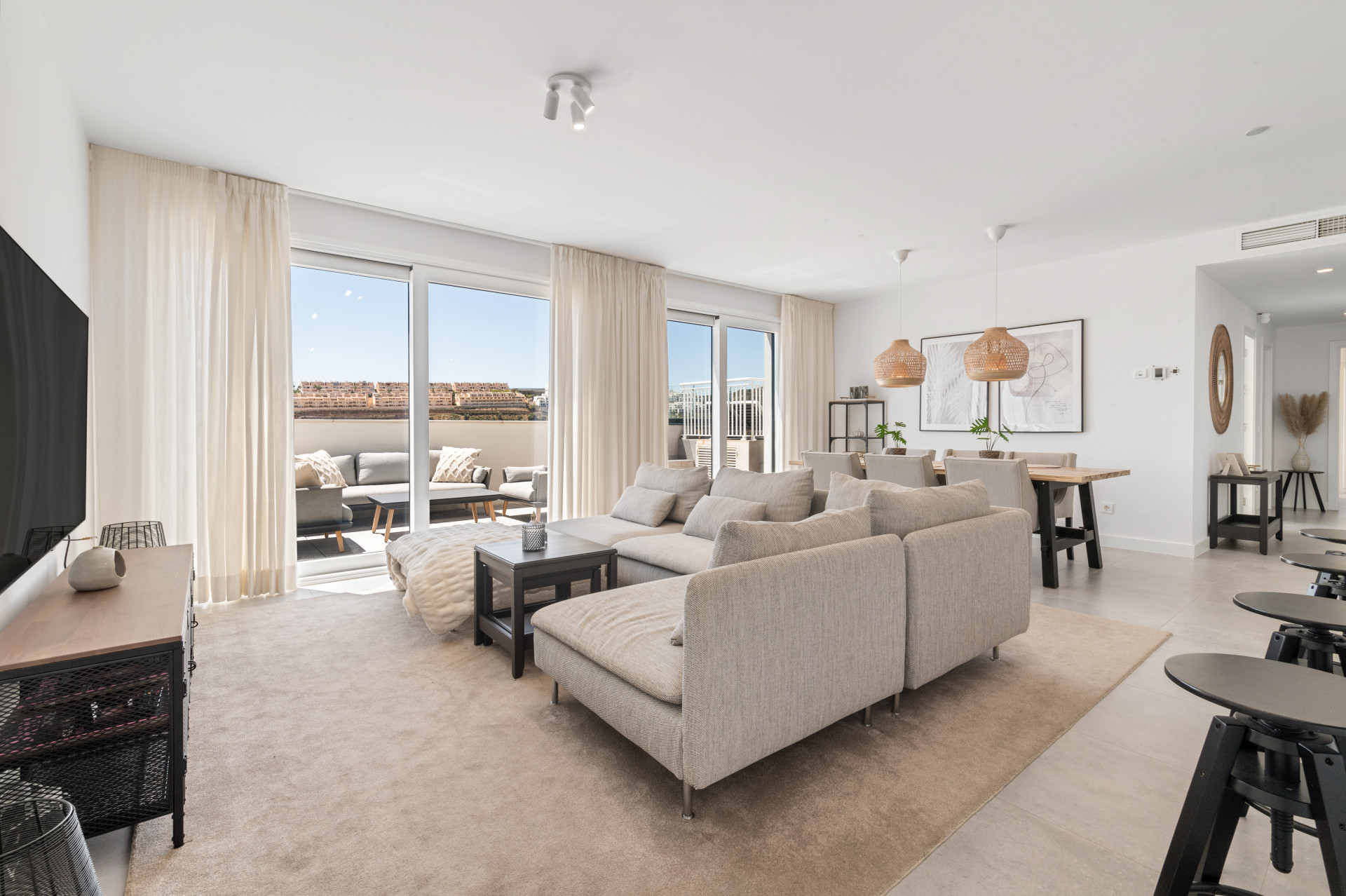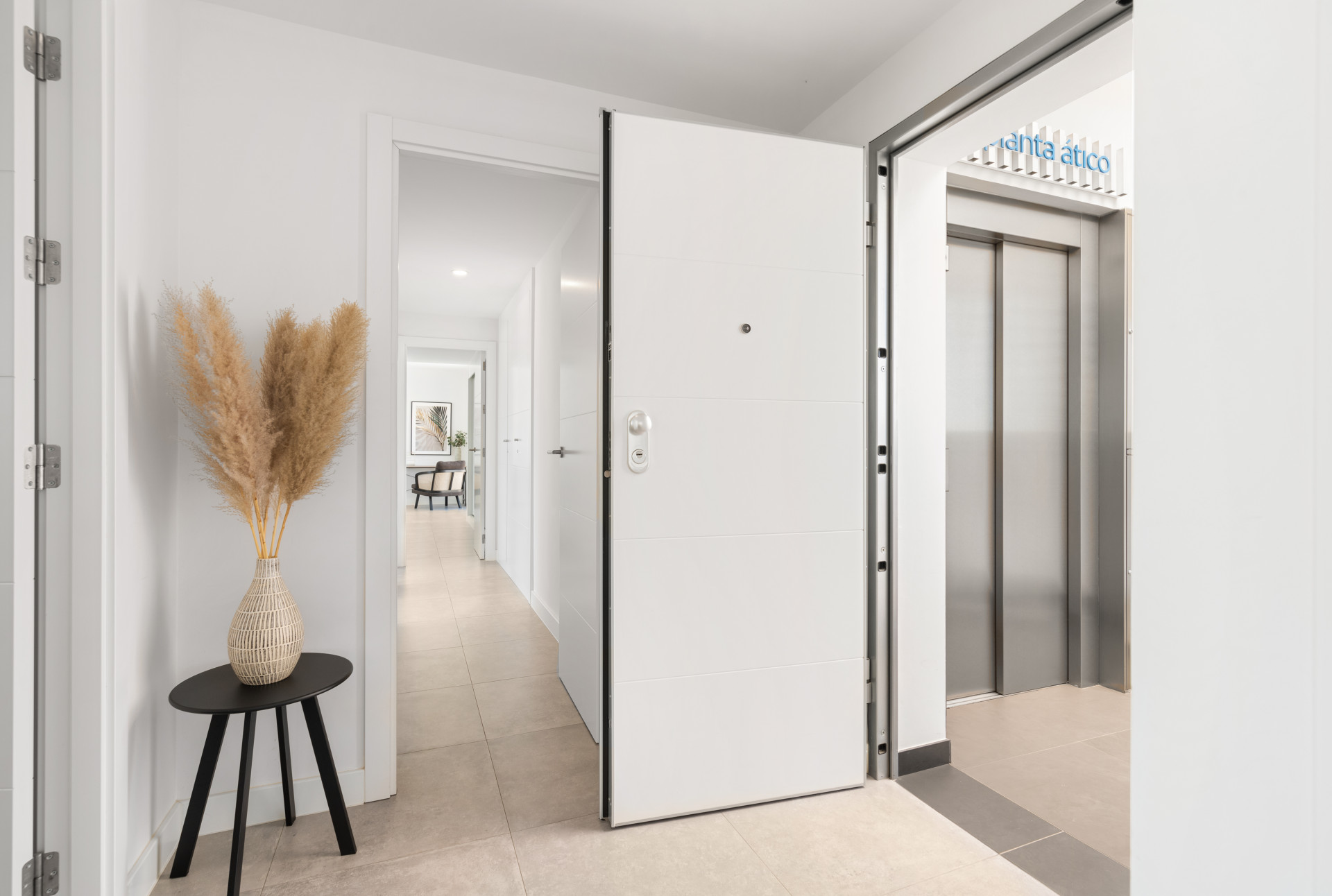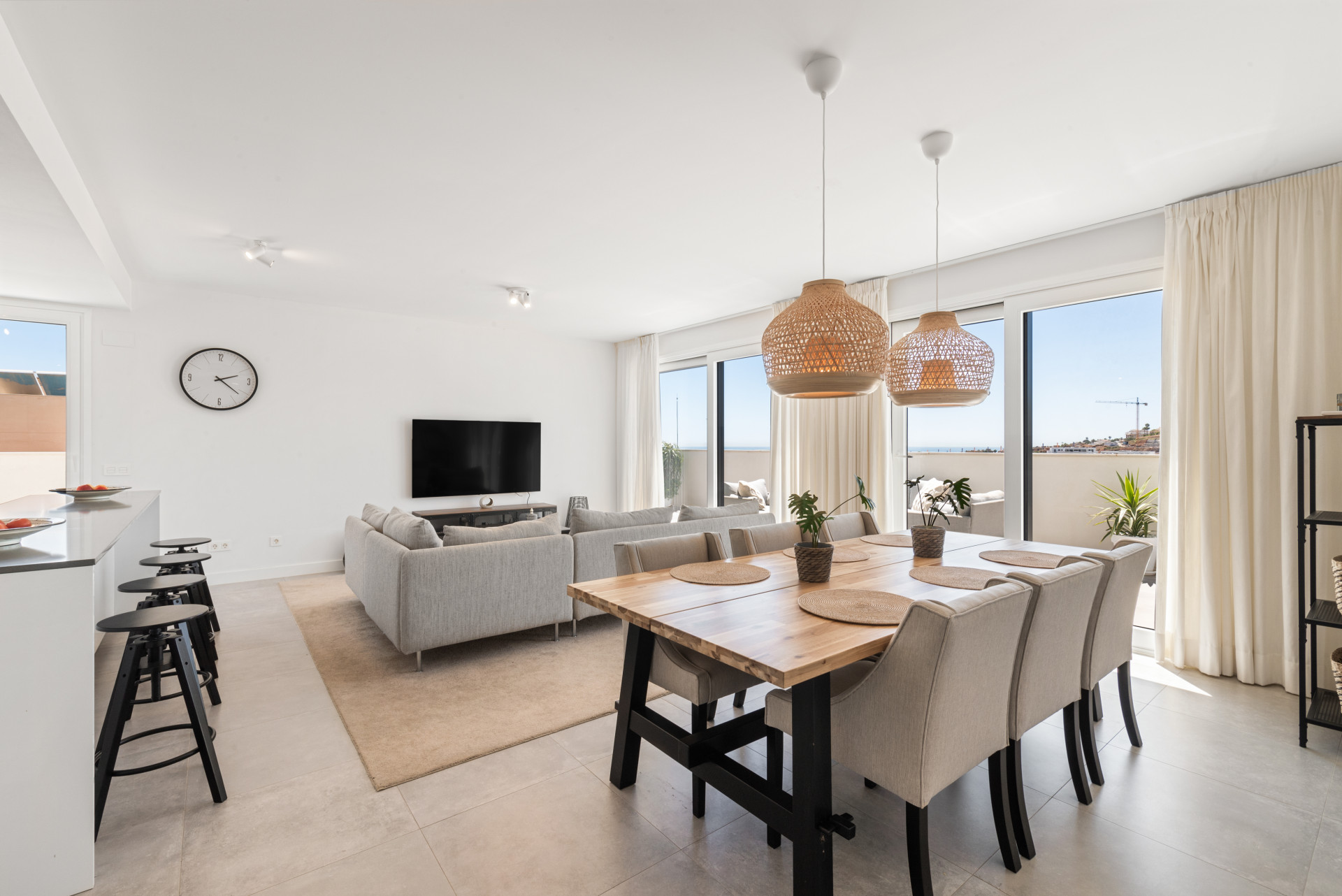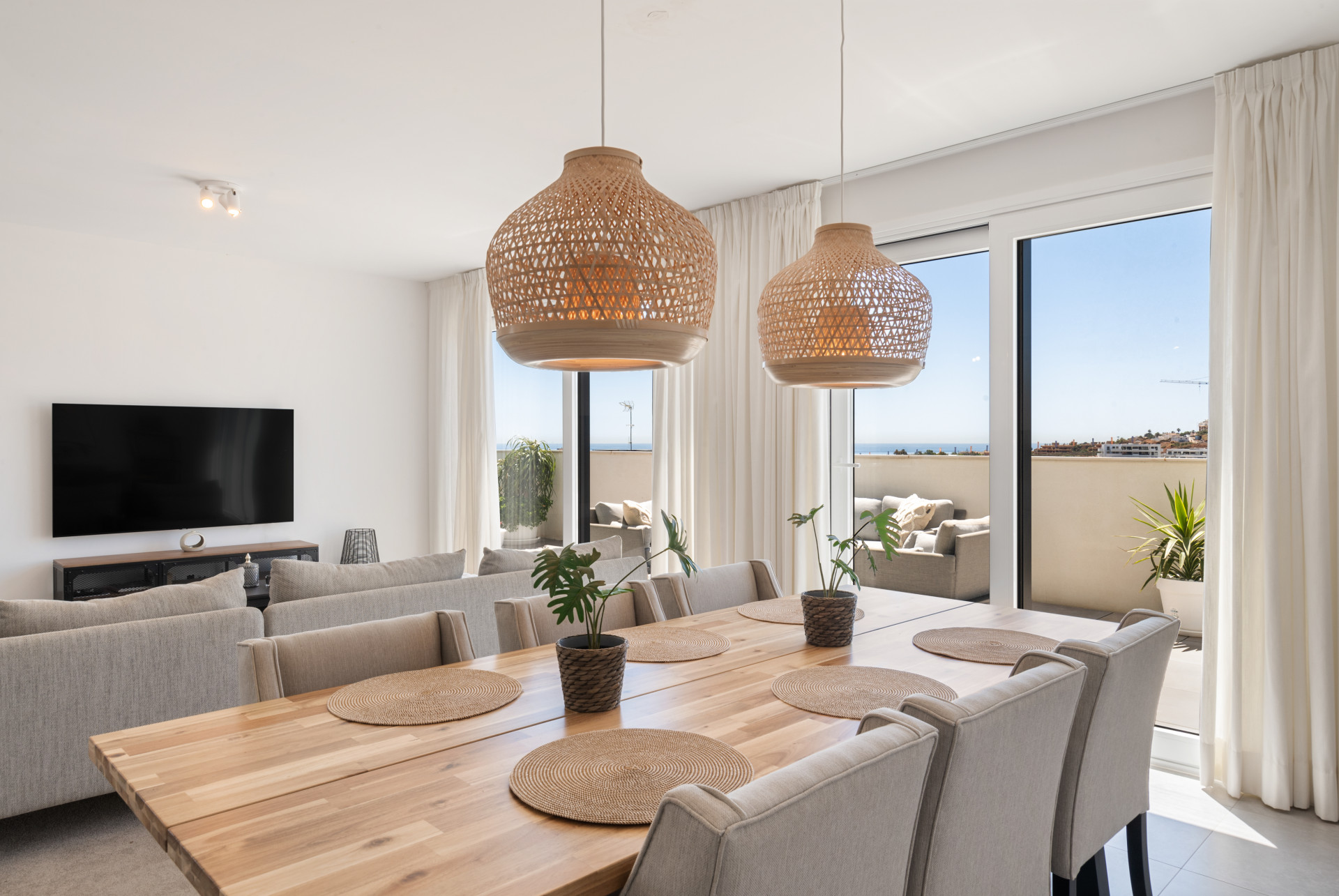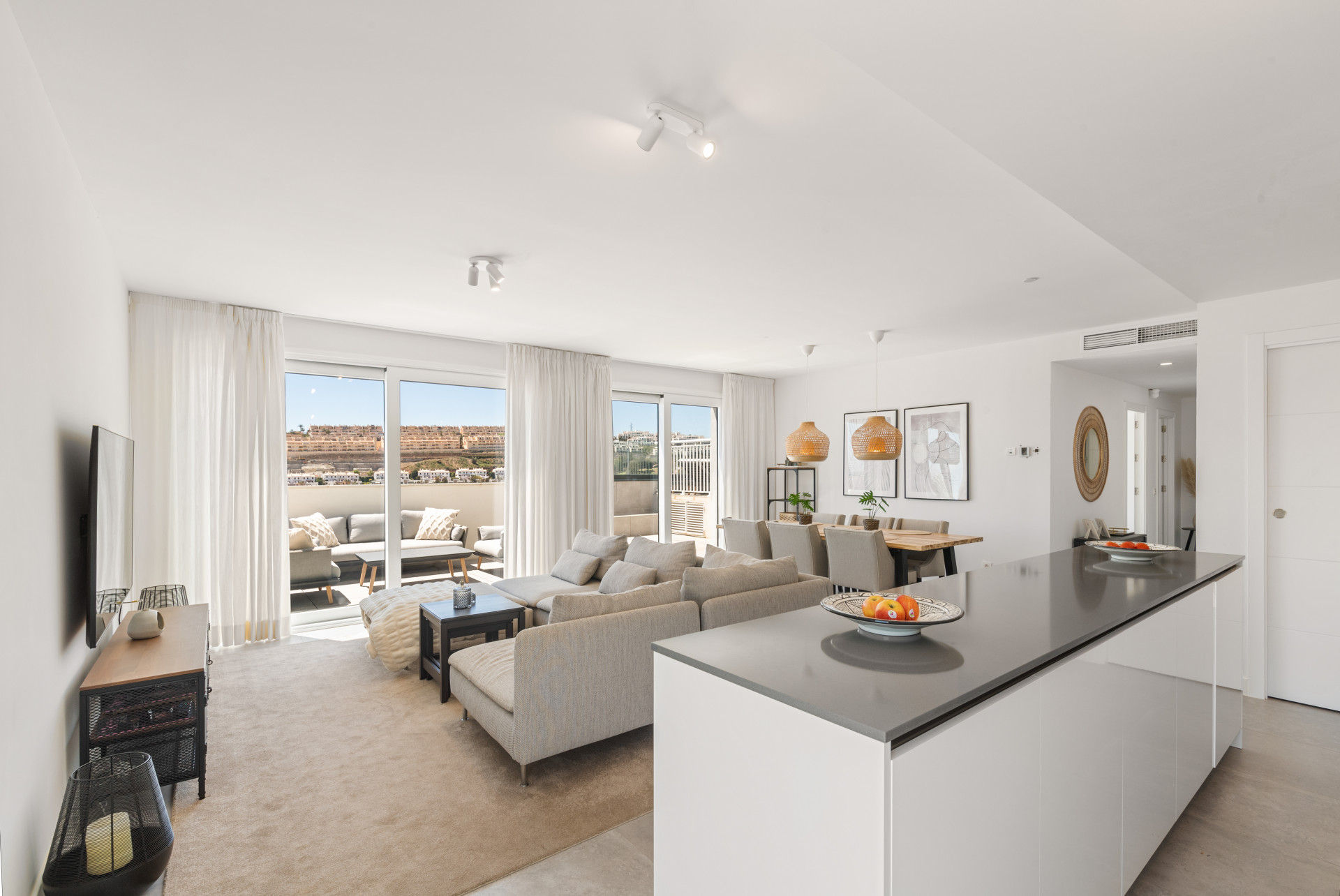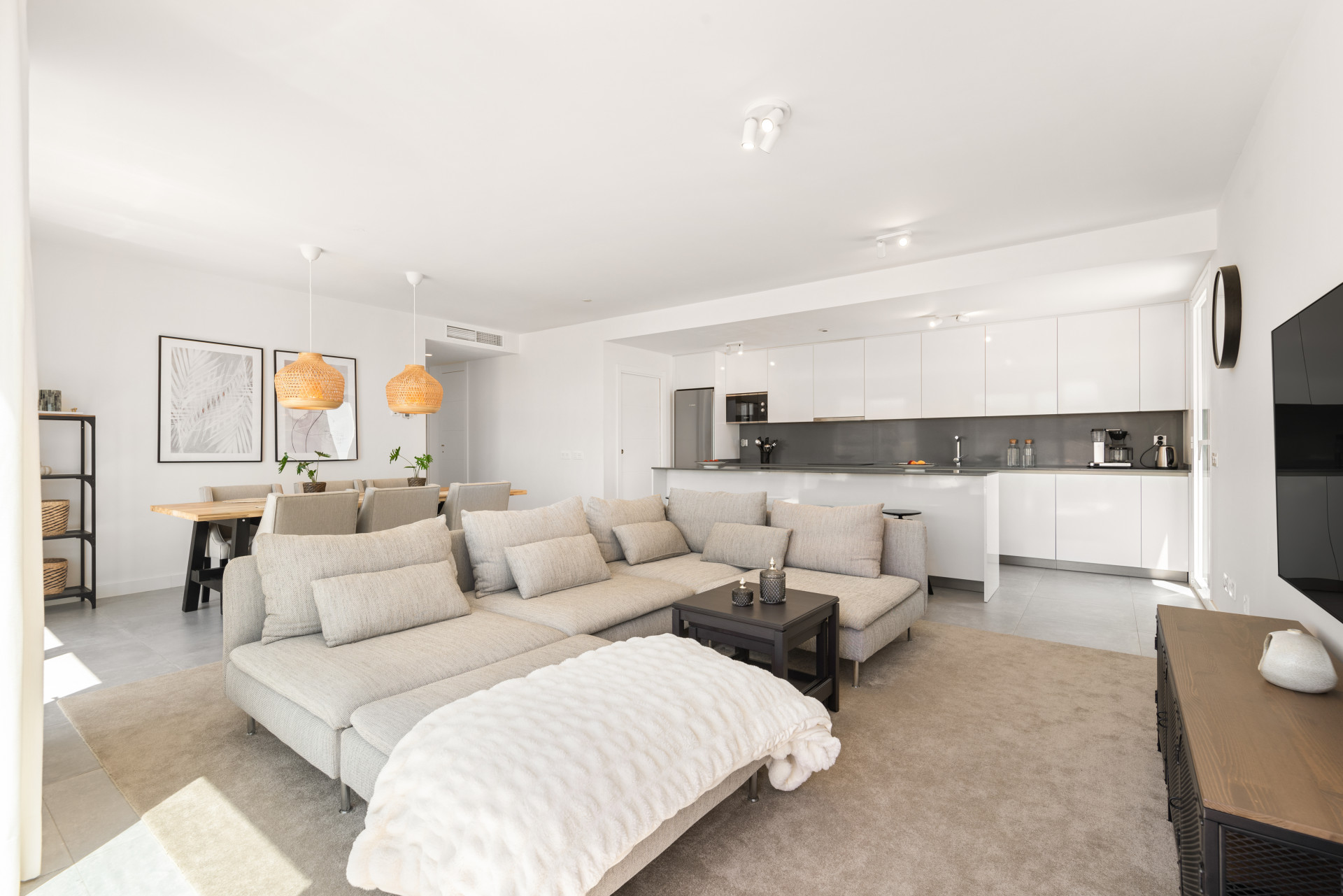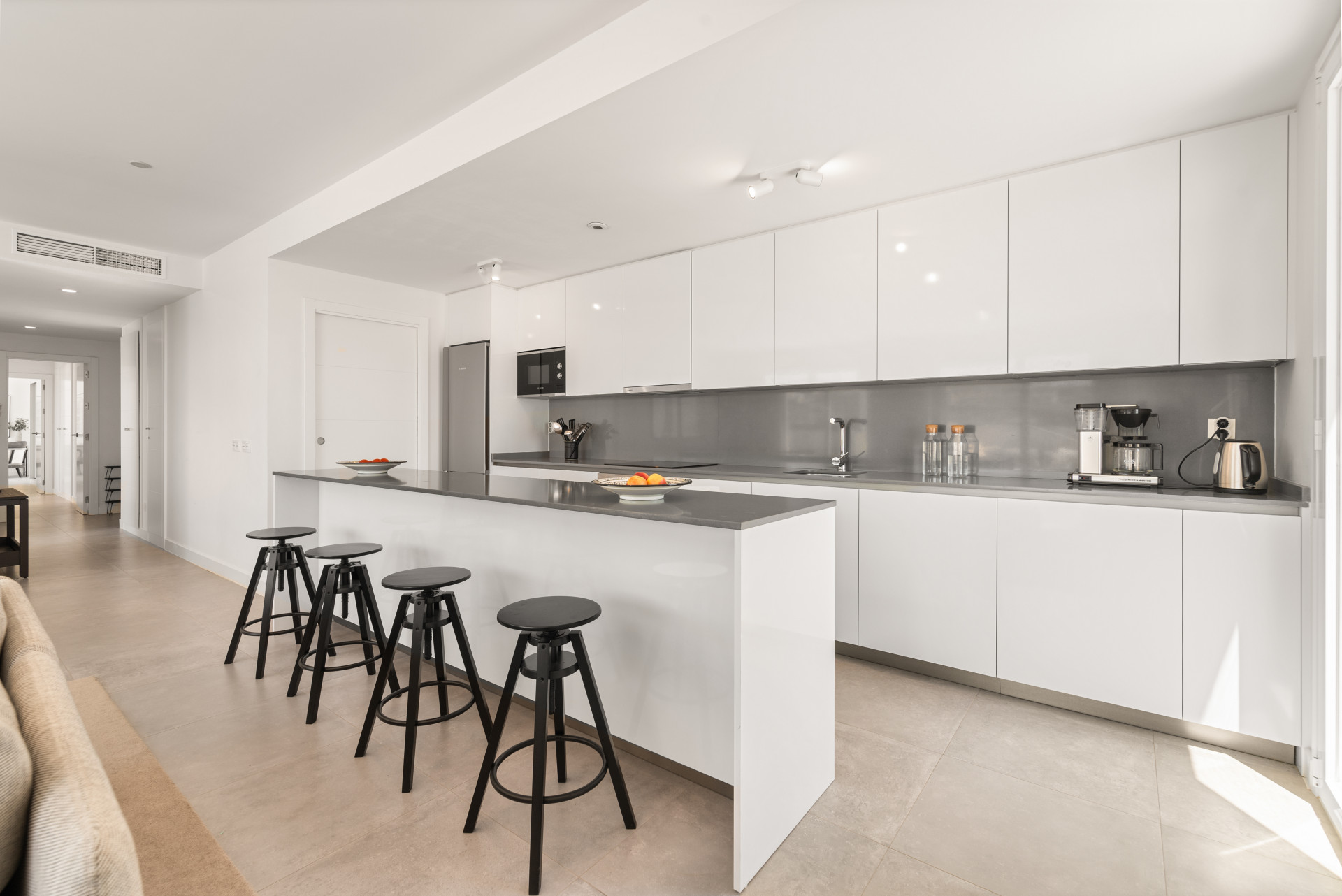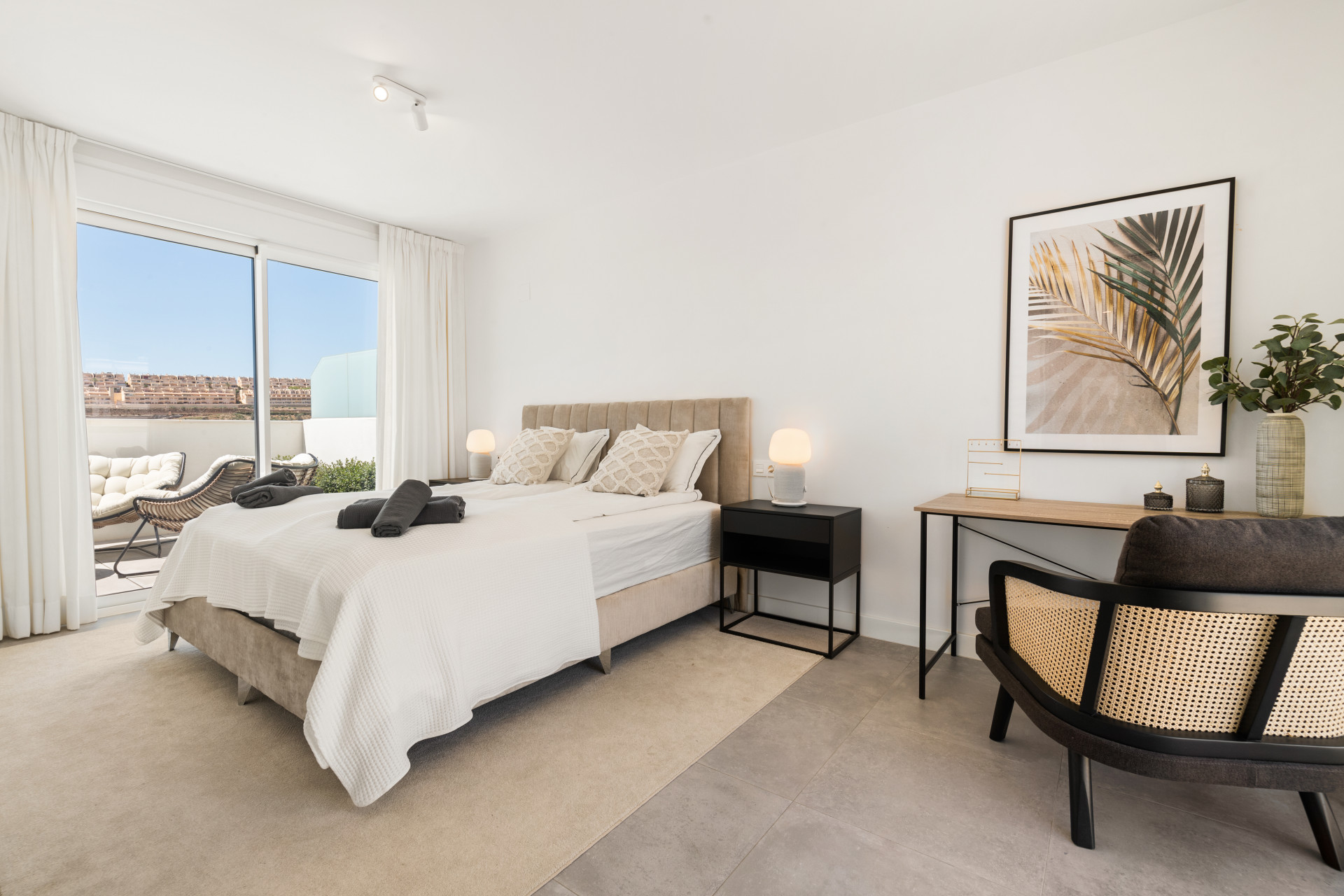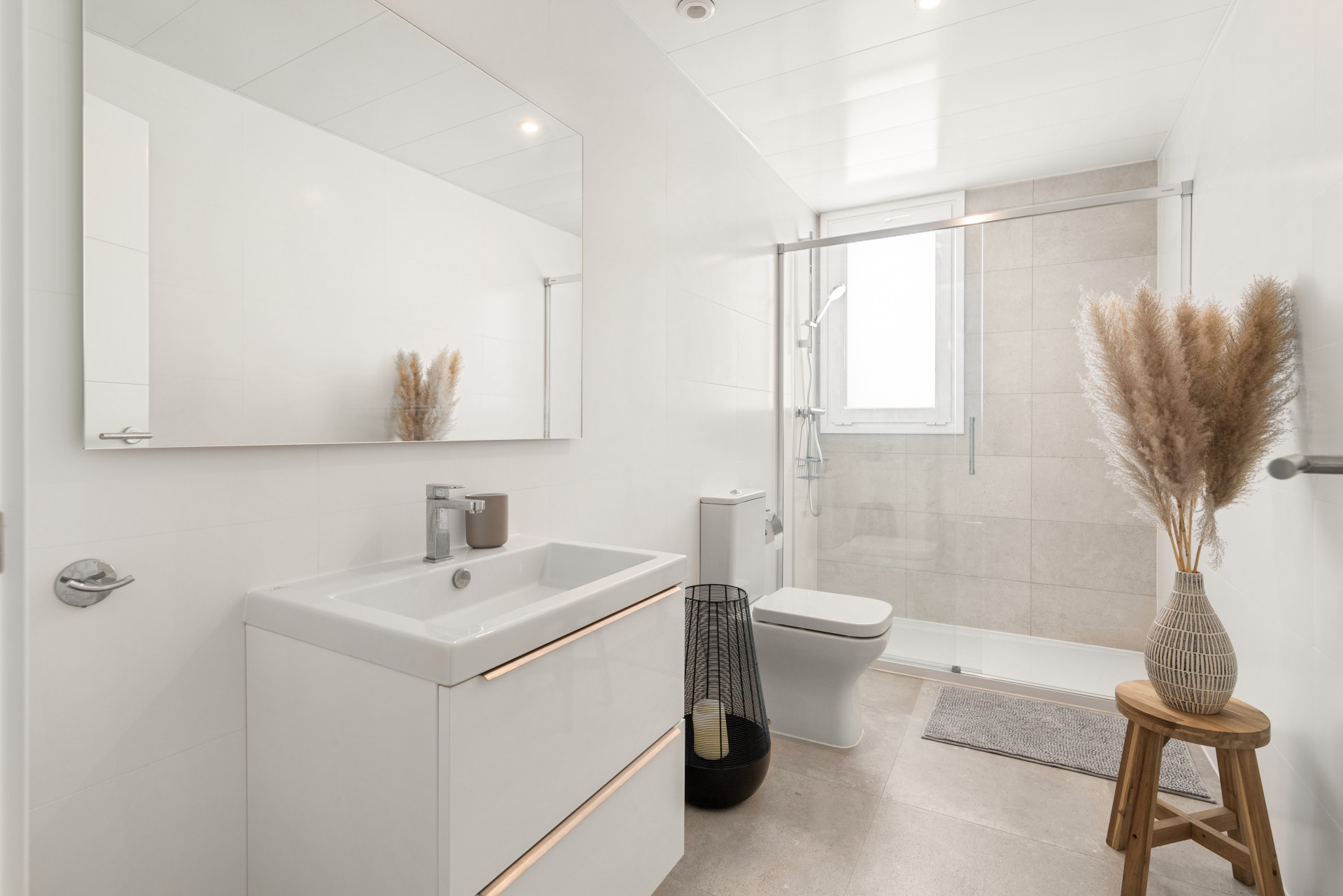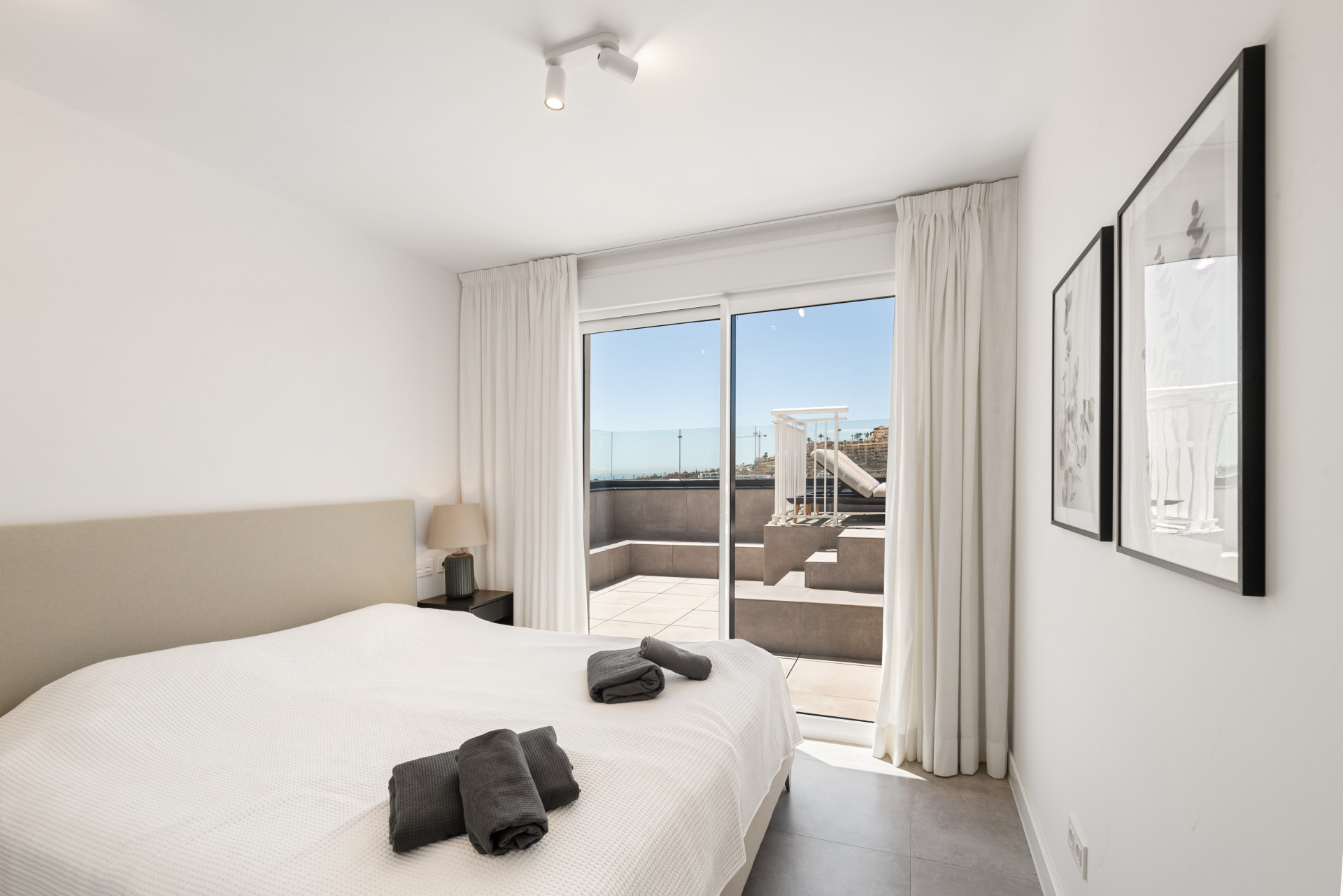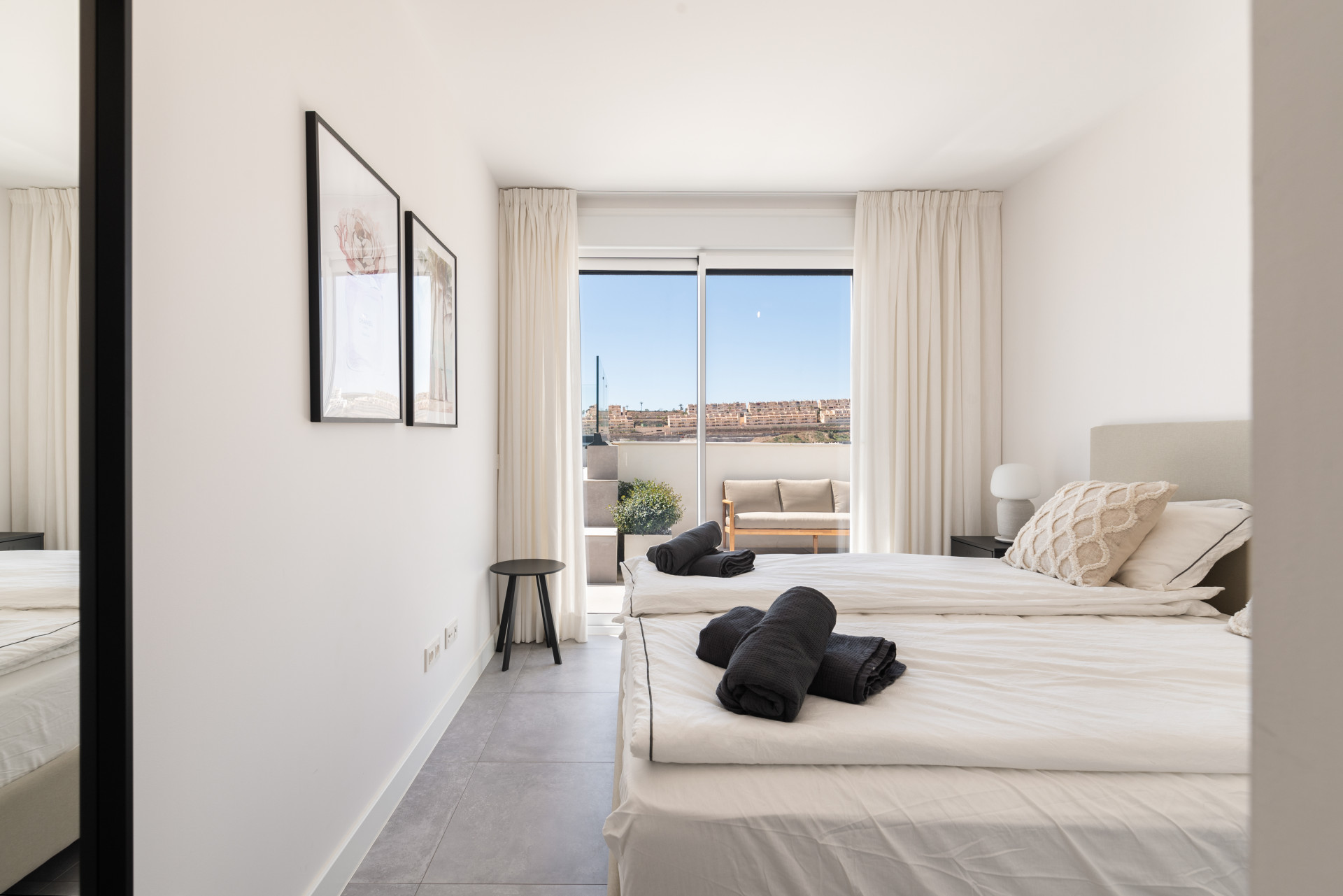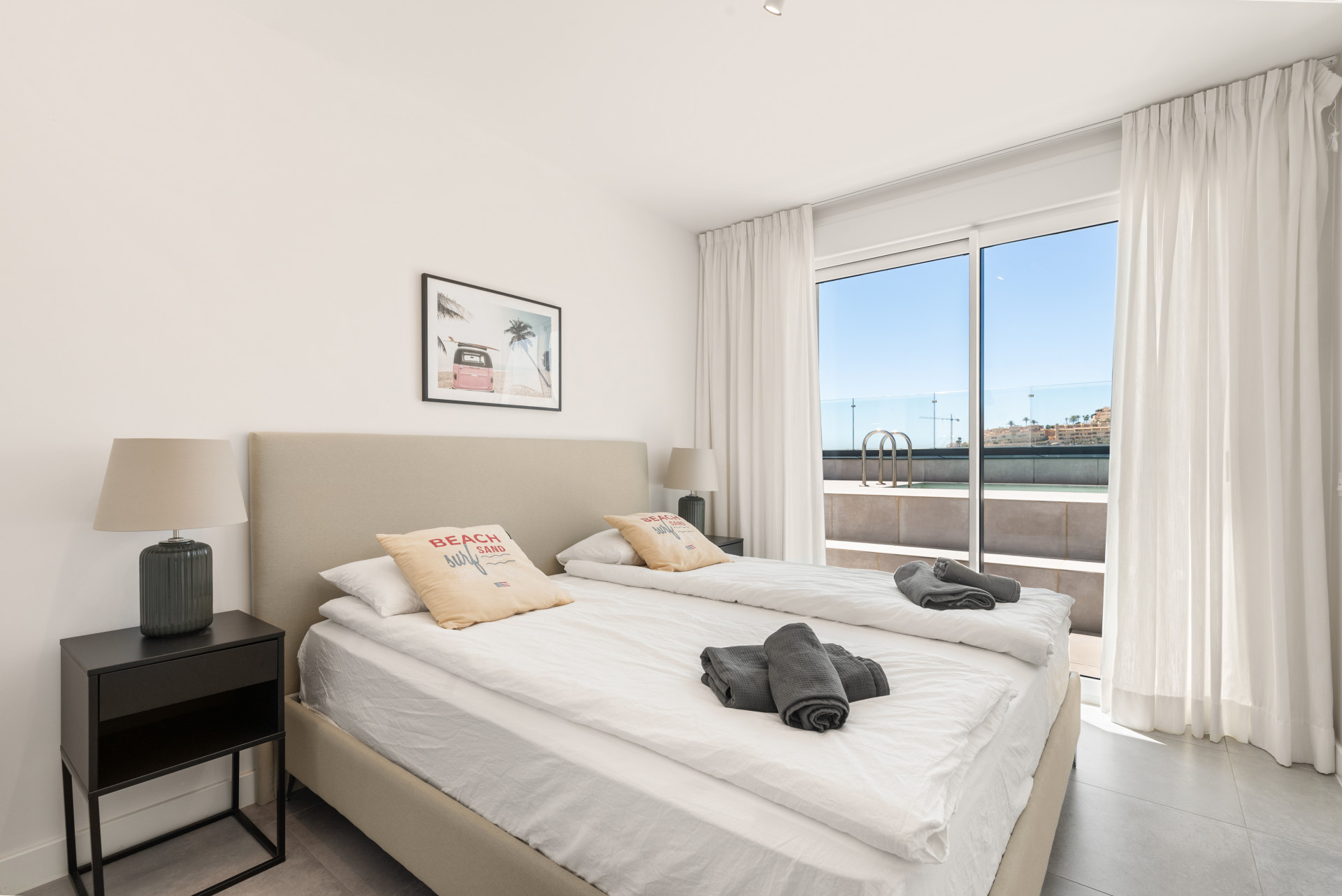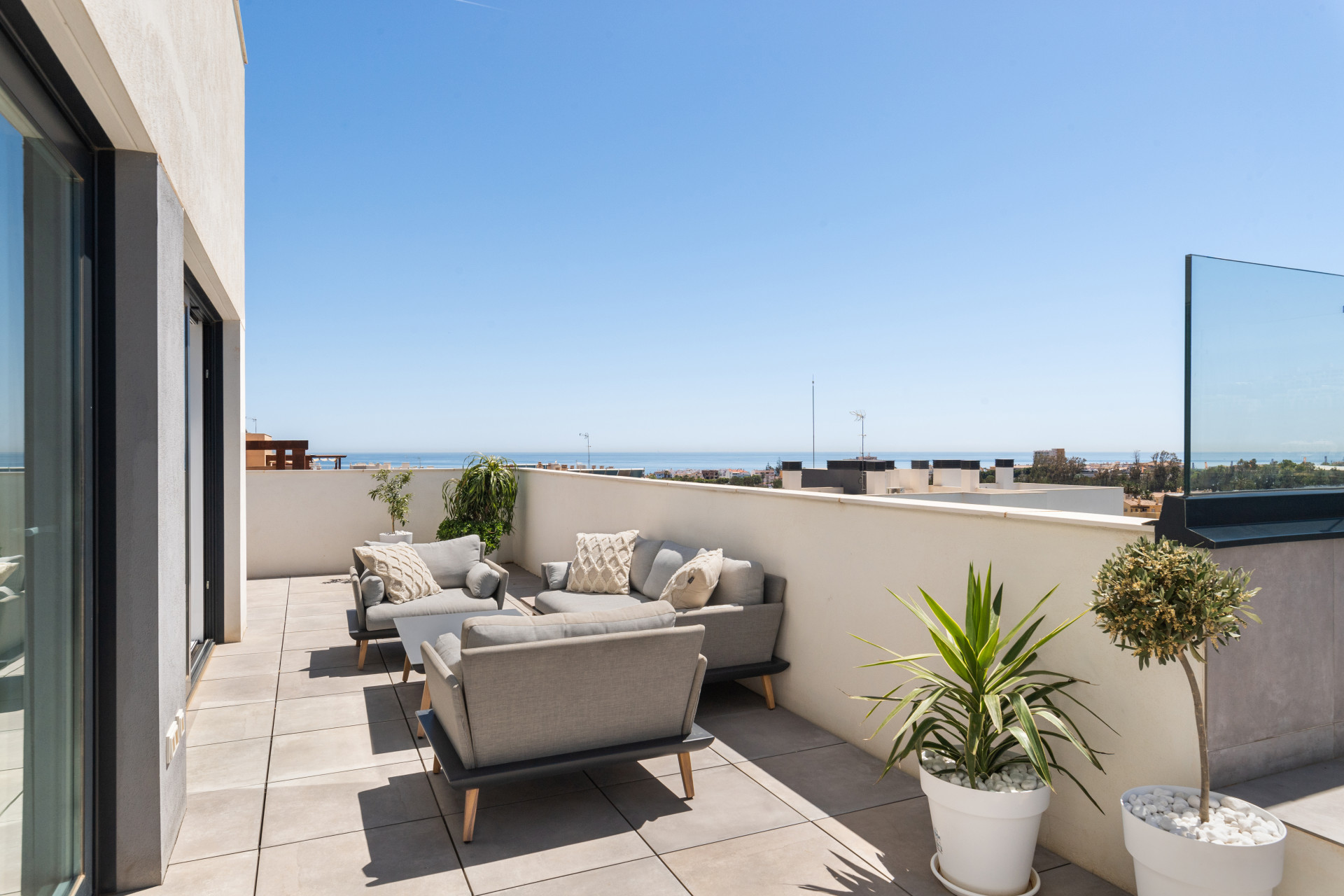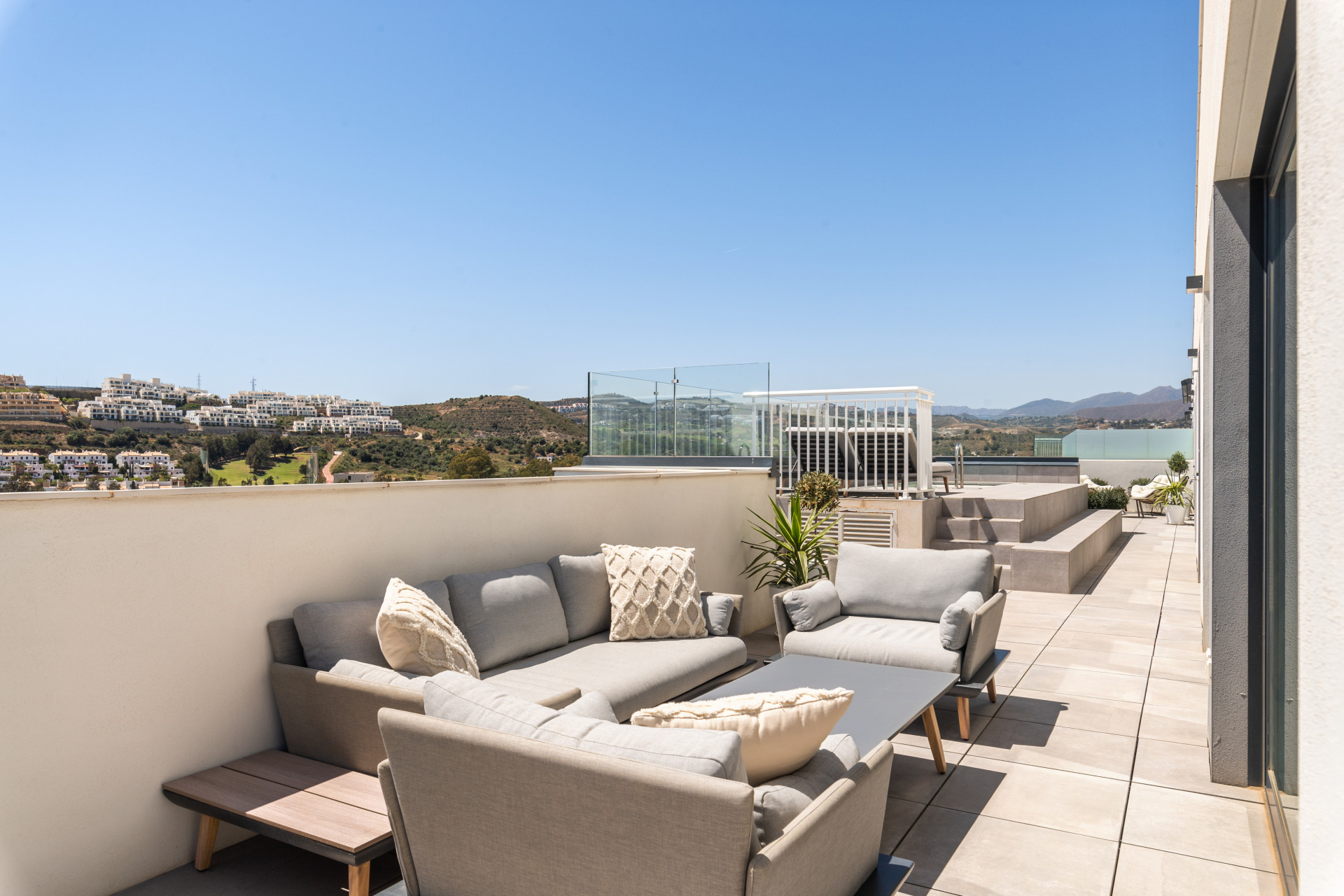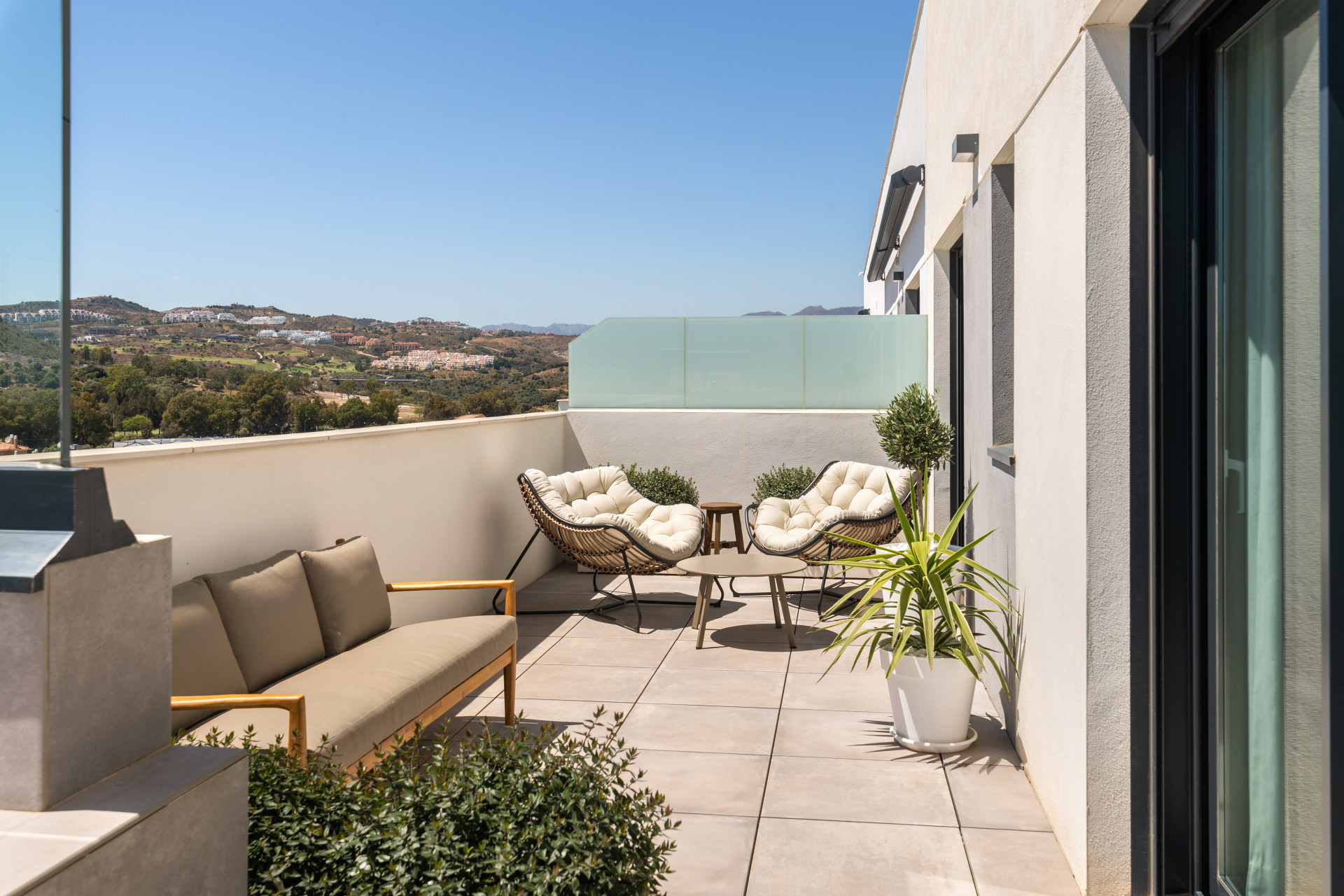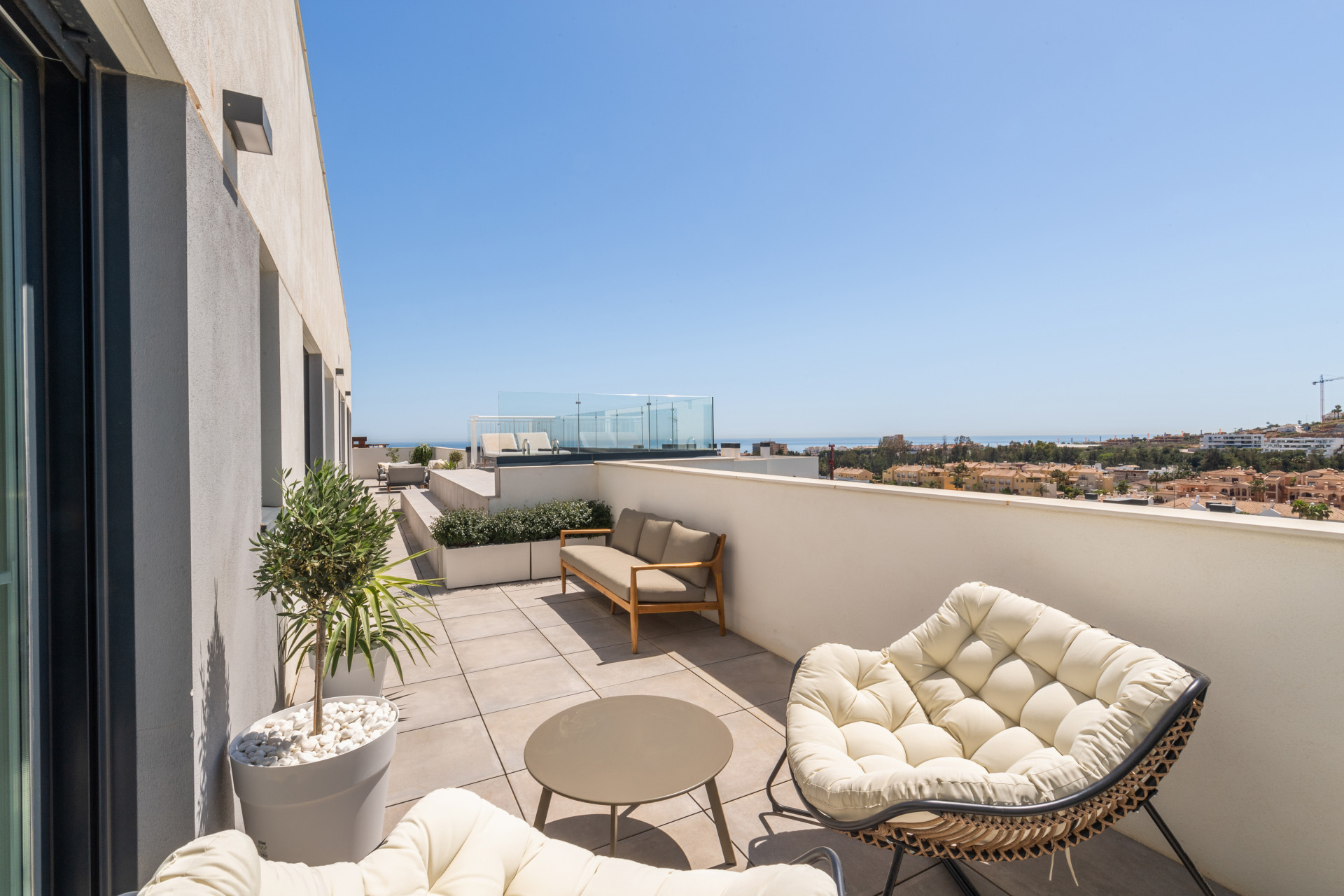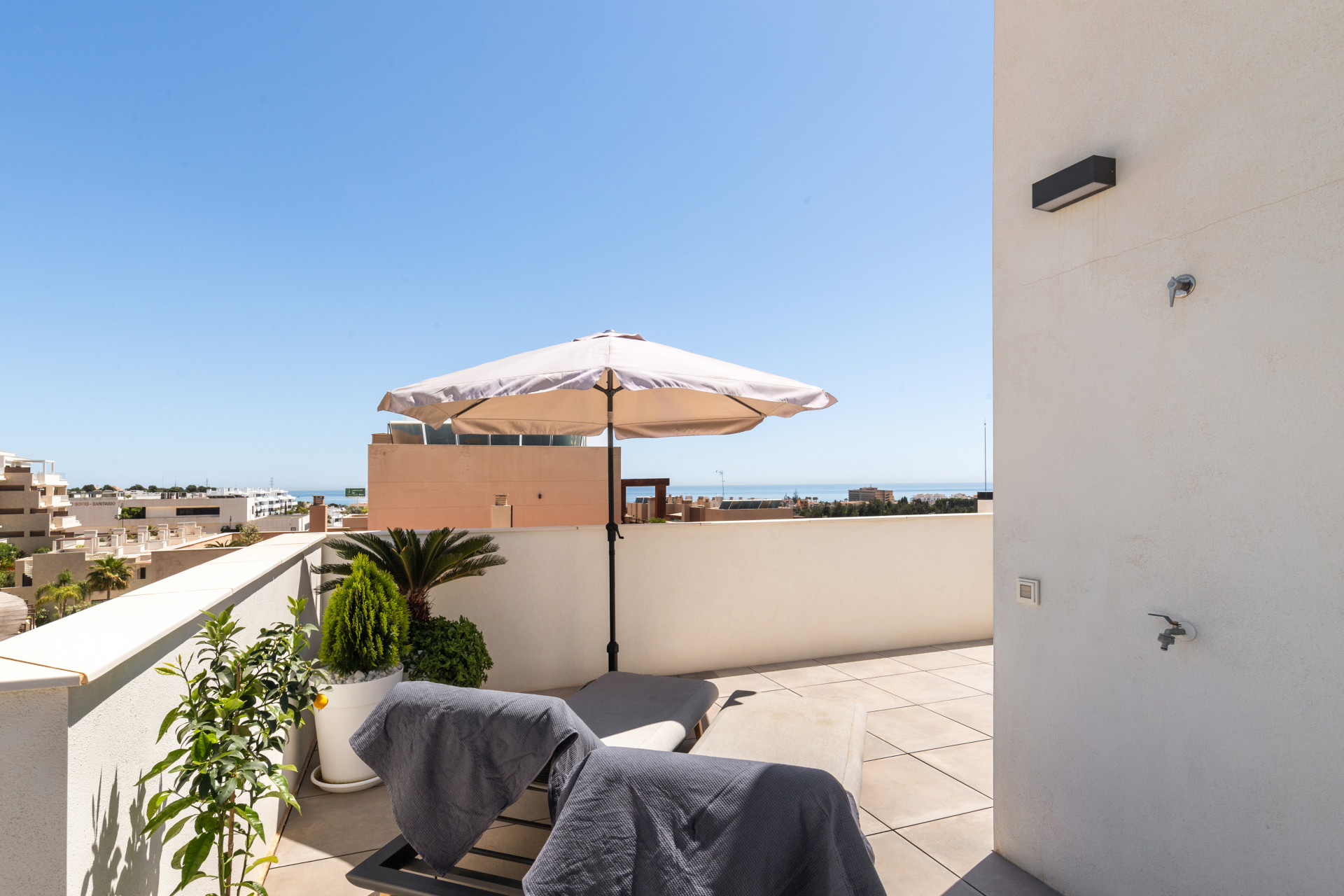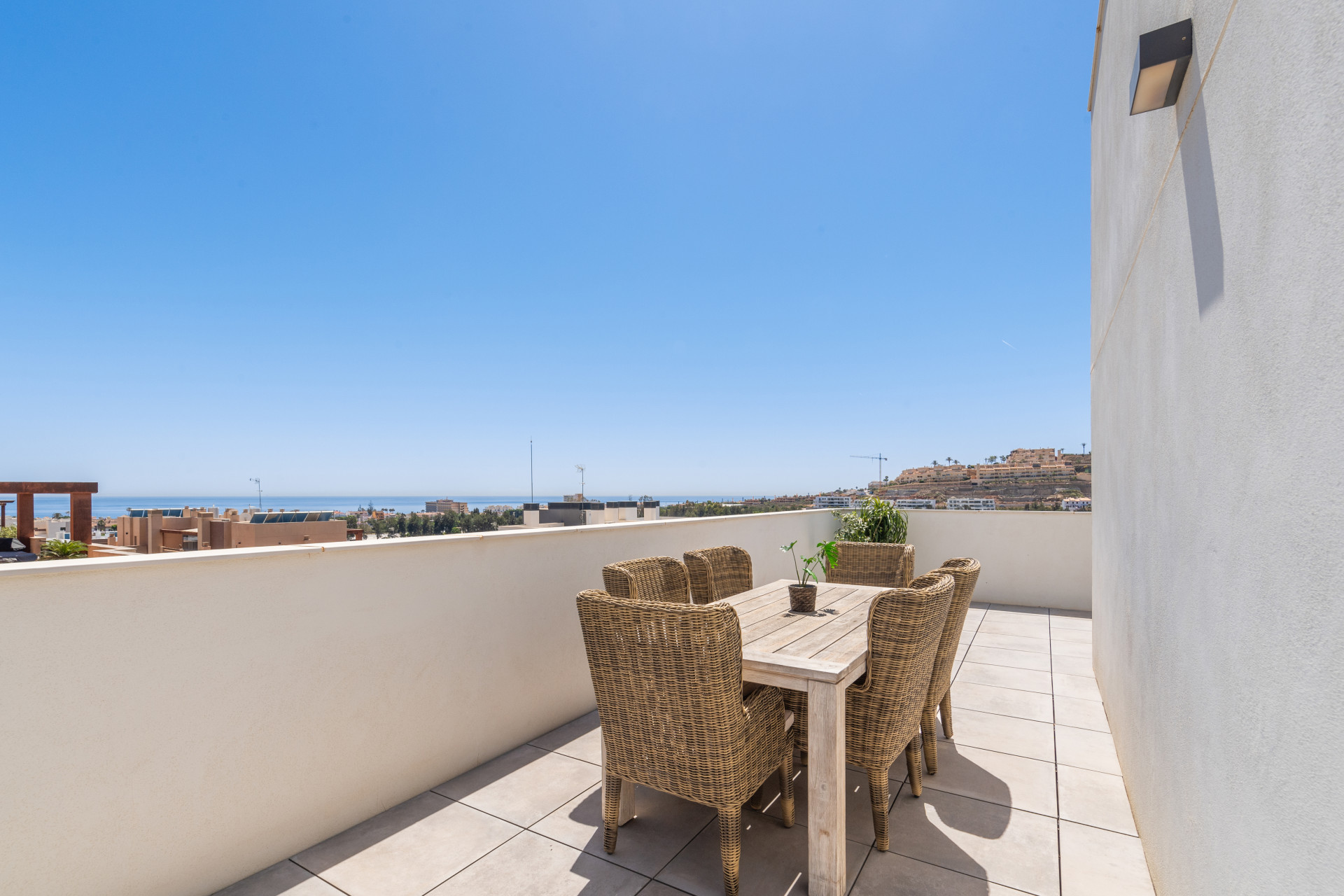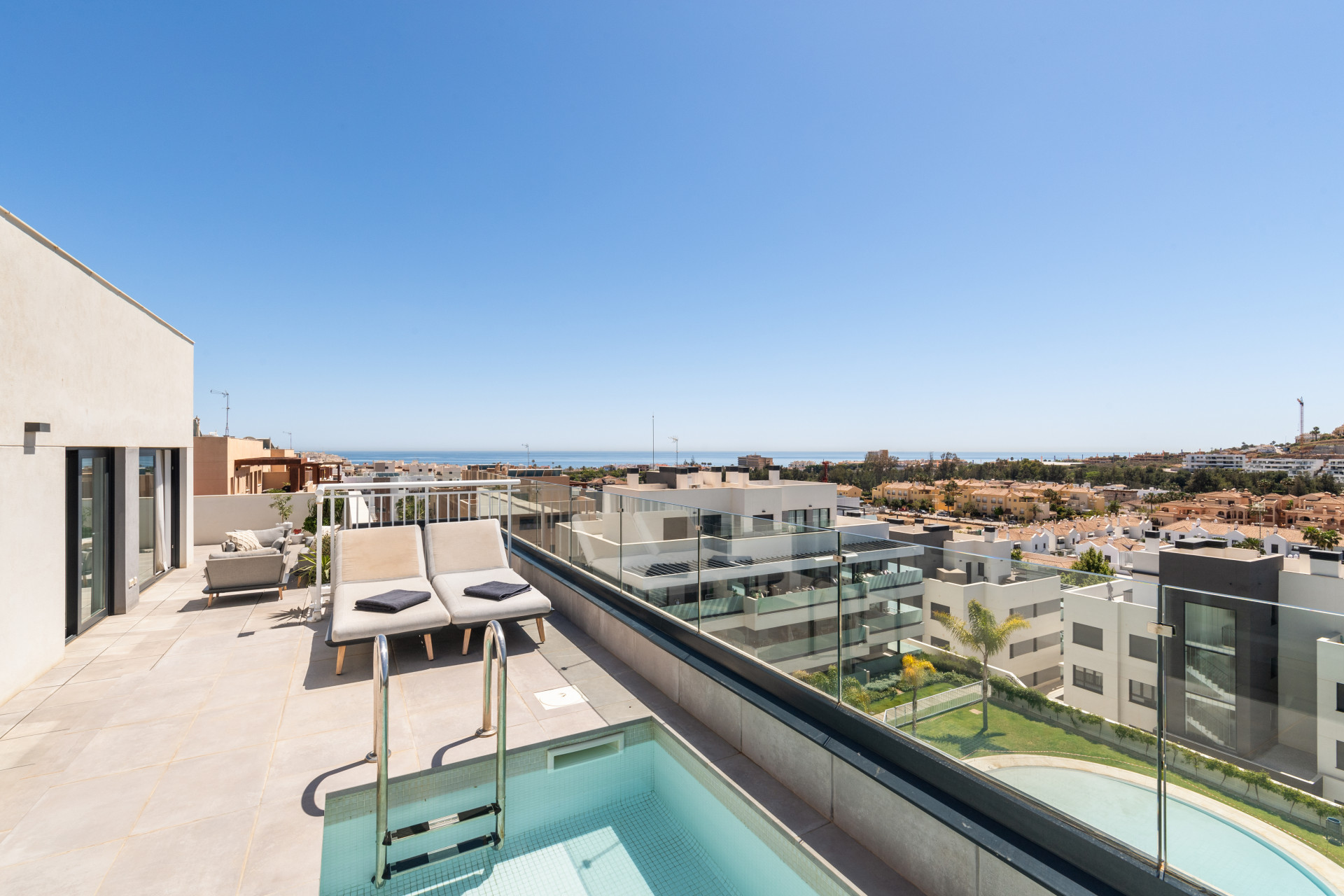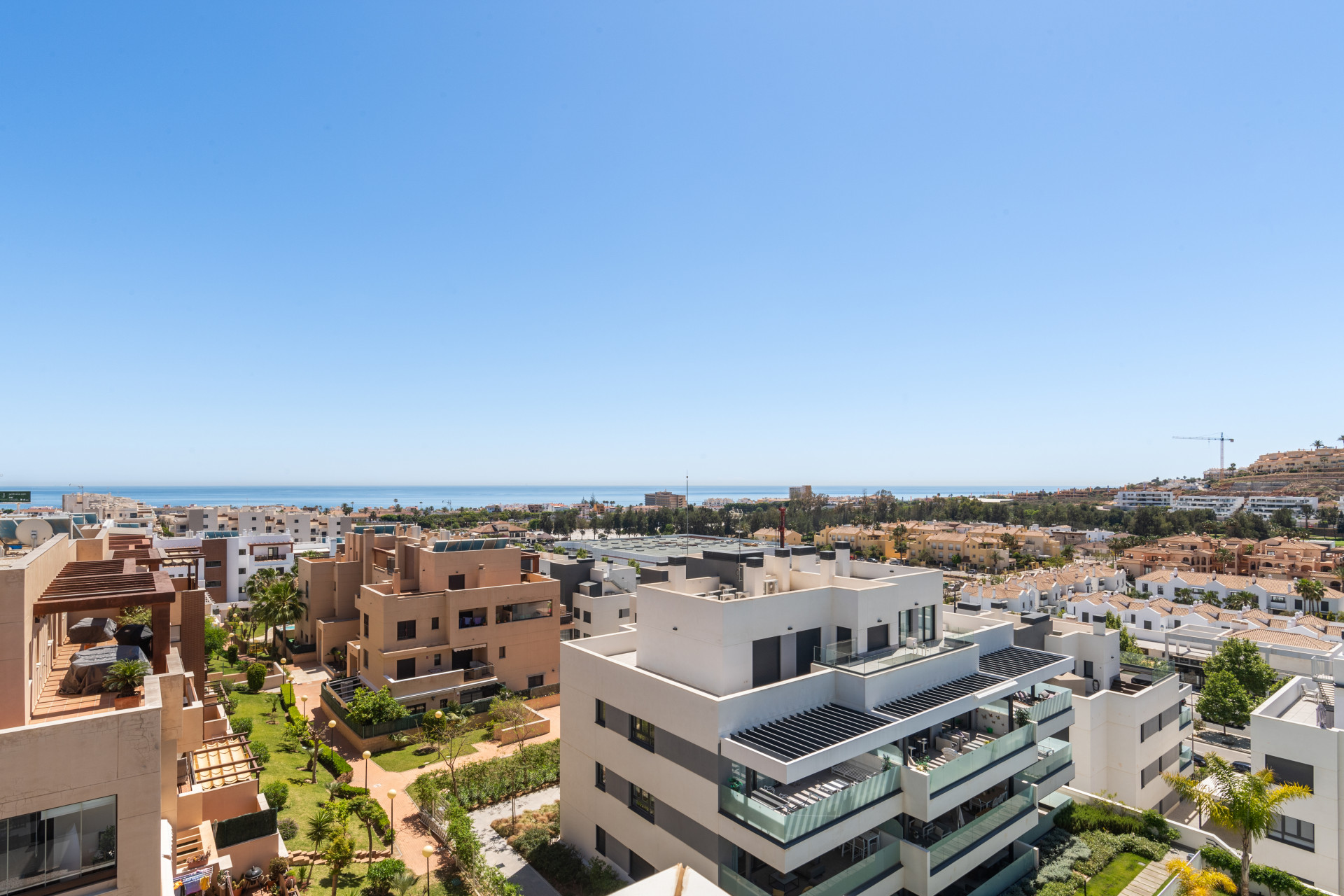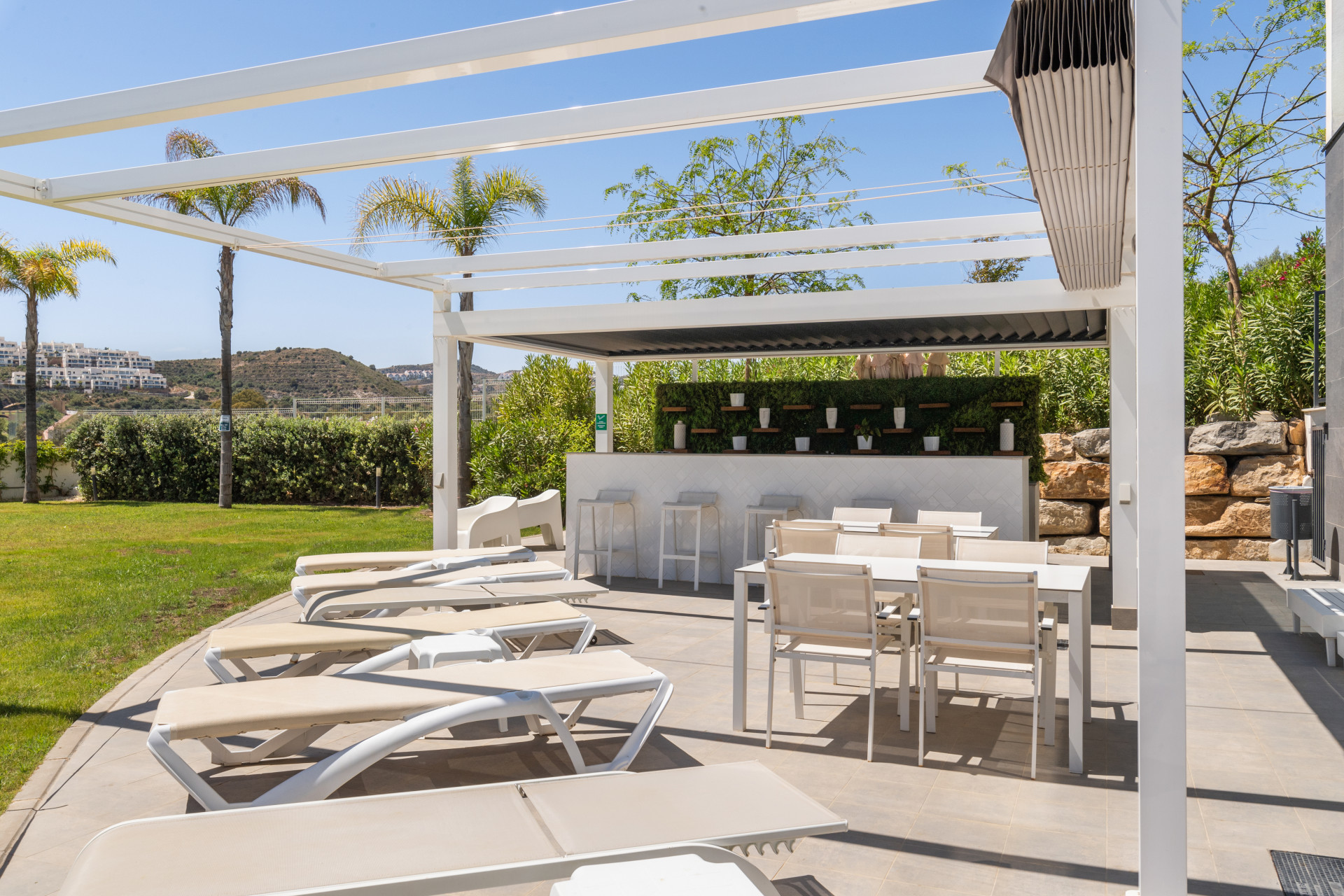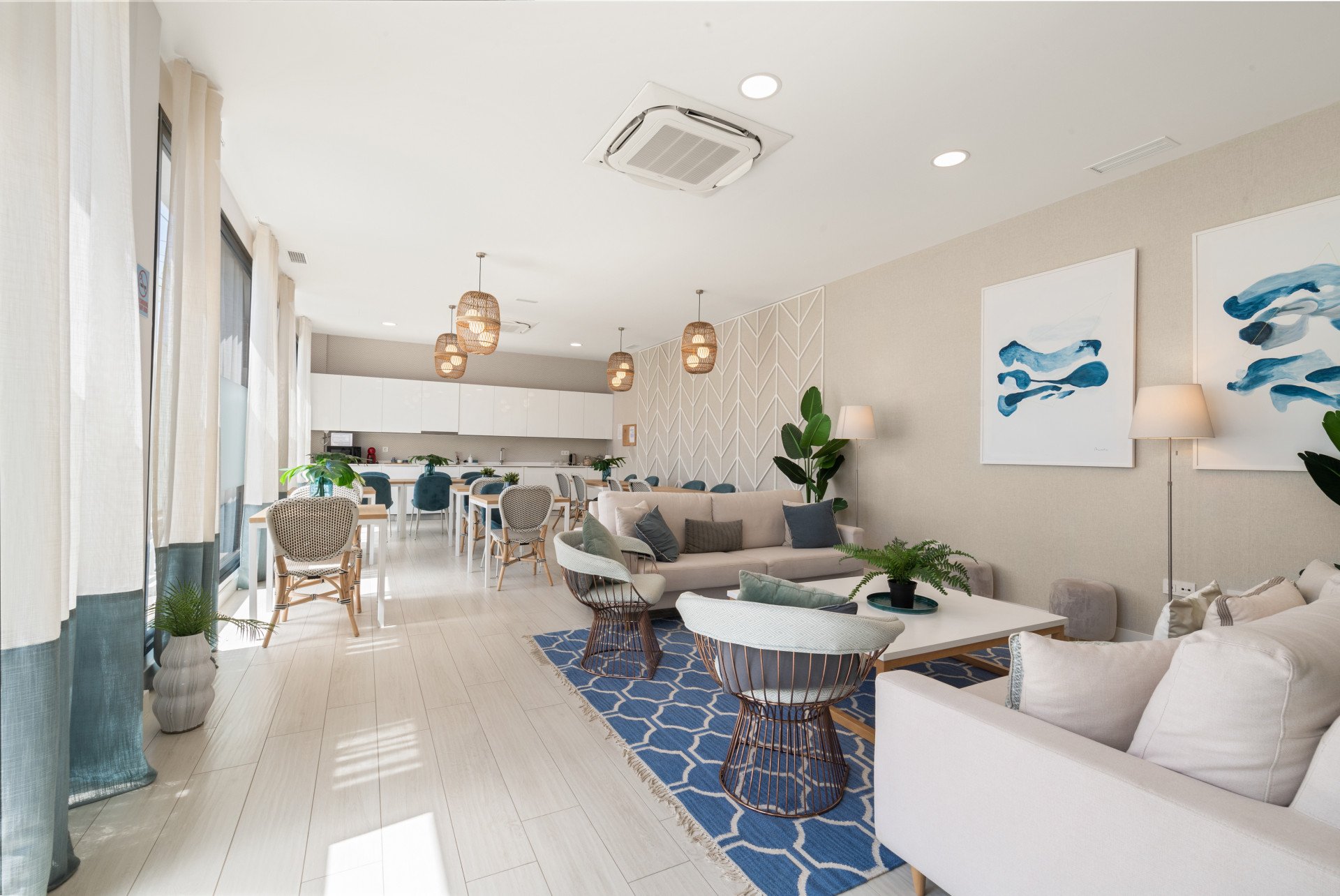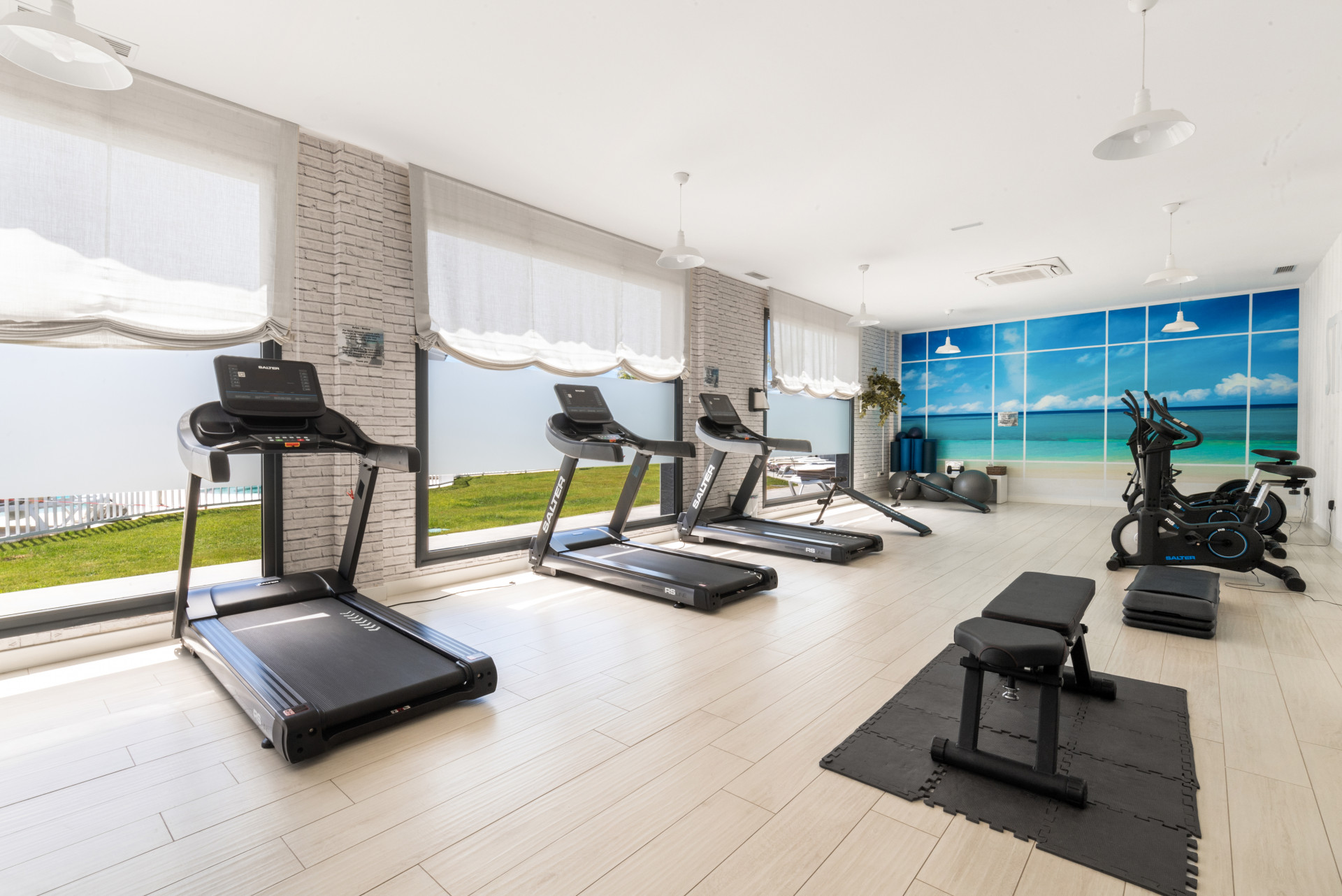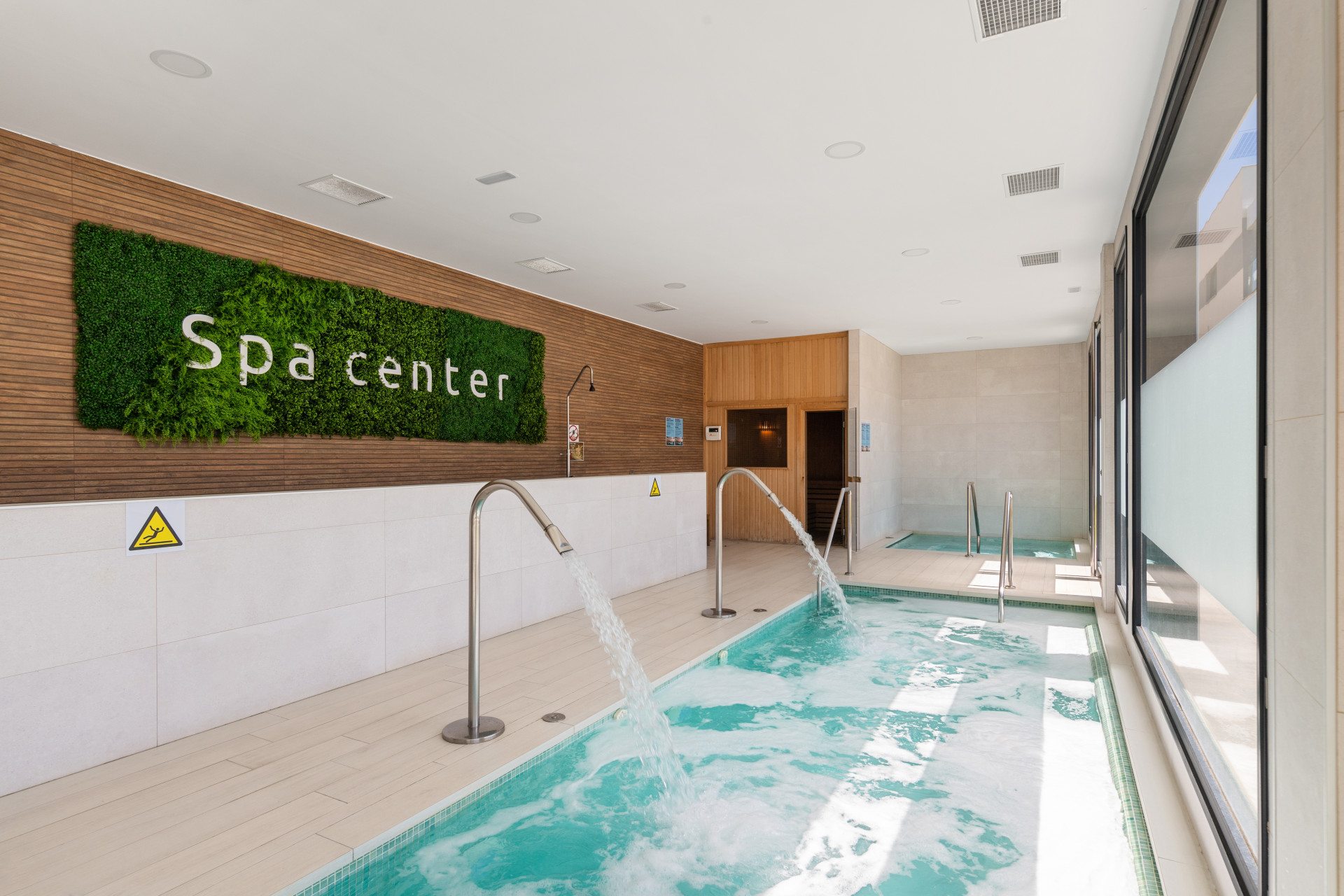 Welcome to this luxurious 4-bedroom apartment, which also features a large terrace with a private pool. The apartment's position, close to Mijas's good facilities and gorgeous beaches, making it a calm and peaceful place to stay.
A wide wooden dining table, refrigerator, freezer, stove, oven, microwave and dishwasher round out the kitchen's full complement of fixtures. There is a large TV and a plush couch in the open living space that connects the kitchen, eating area, and living room. Natural light floods in through the ceiling-to-floor windows. The unit includes a laundry area as well. The sunny terrace has plenty of room for everyone to spread out, including a dining table, a lounge area, a pool, and a few sunbeds. The big outdoor saltwater pool, lush garden, and social-gourmet area may all be seen from the terrace. You can use the spa's sauna and indoor pool in addition to the fitness centre. The property is conveniently located near a variety of shops, including a supermarket.
Just a 10-minute stroll will take you to the heart of La Cala de Mijas, one of the few remaining seaside communities with an authentic Andalusian character. There are many different kinds of stores, pubs, cafes, and restaurants in this town. After another two minutes of walking, you'll reach Playa la Cala. From now on, La Cala de Mijas Beach, known for its two kilometres of golden sands, pavestone paseo, and chiringuitos, will fly the Blue Flag. Noria Golf, one of many nearby options, can be reached on foot in about 5 minutes.
Array