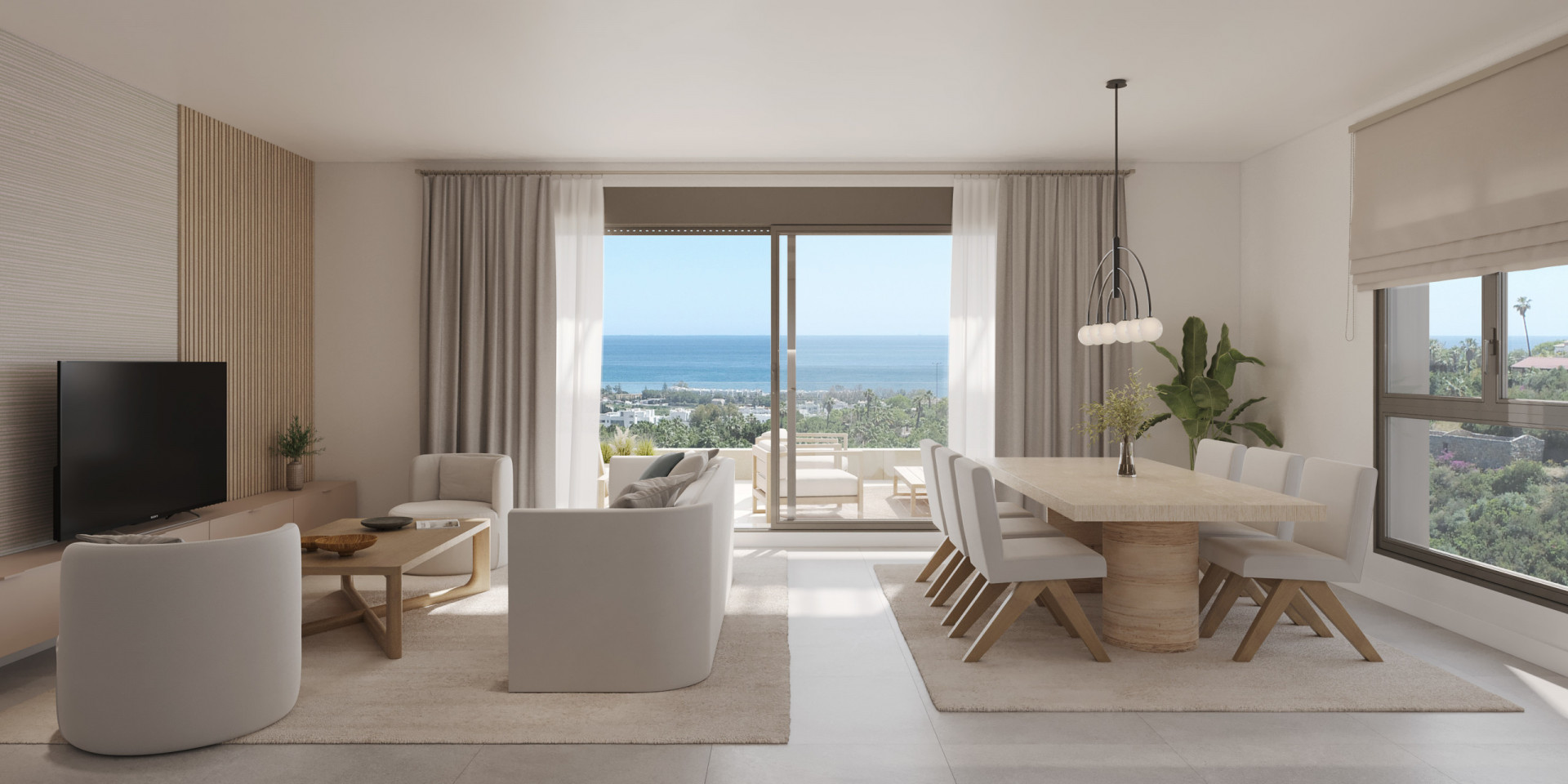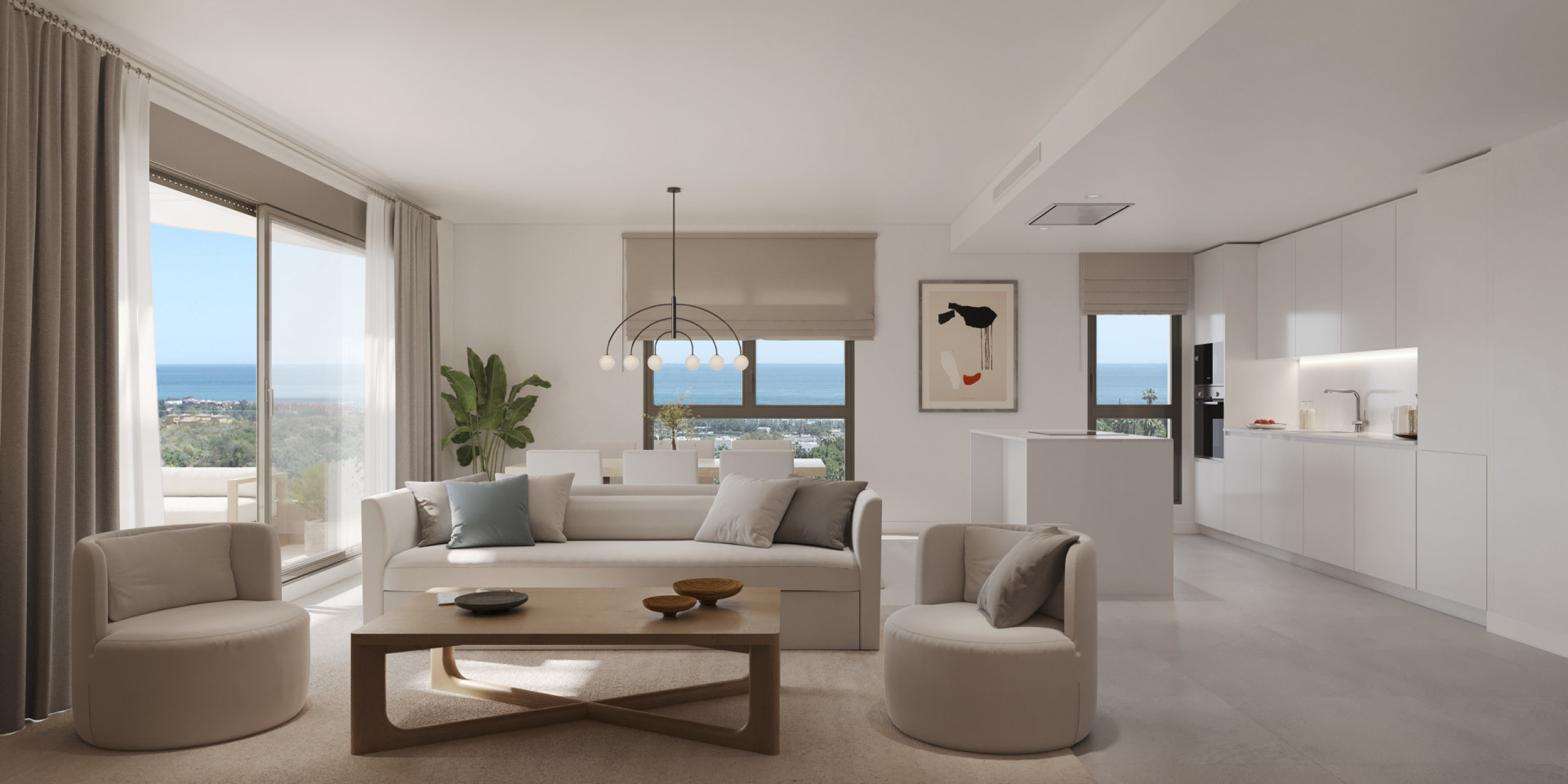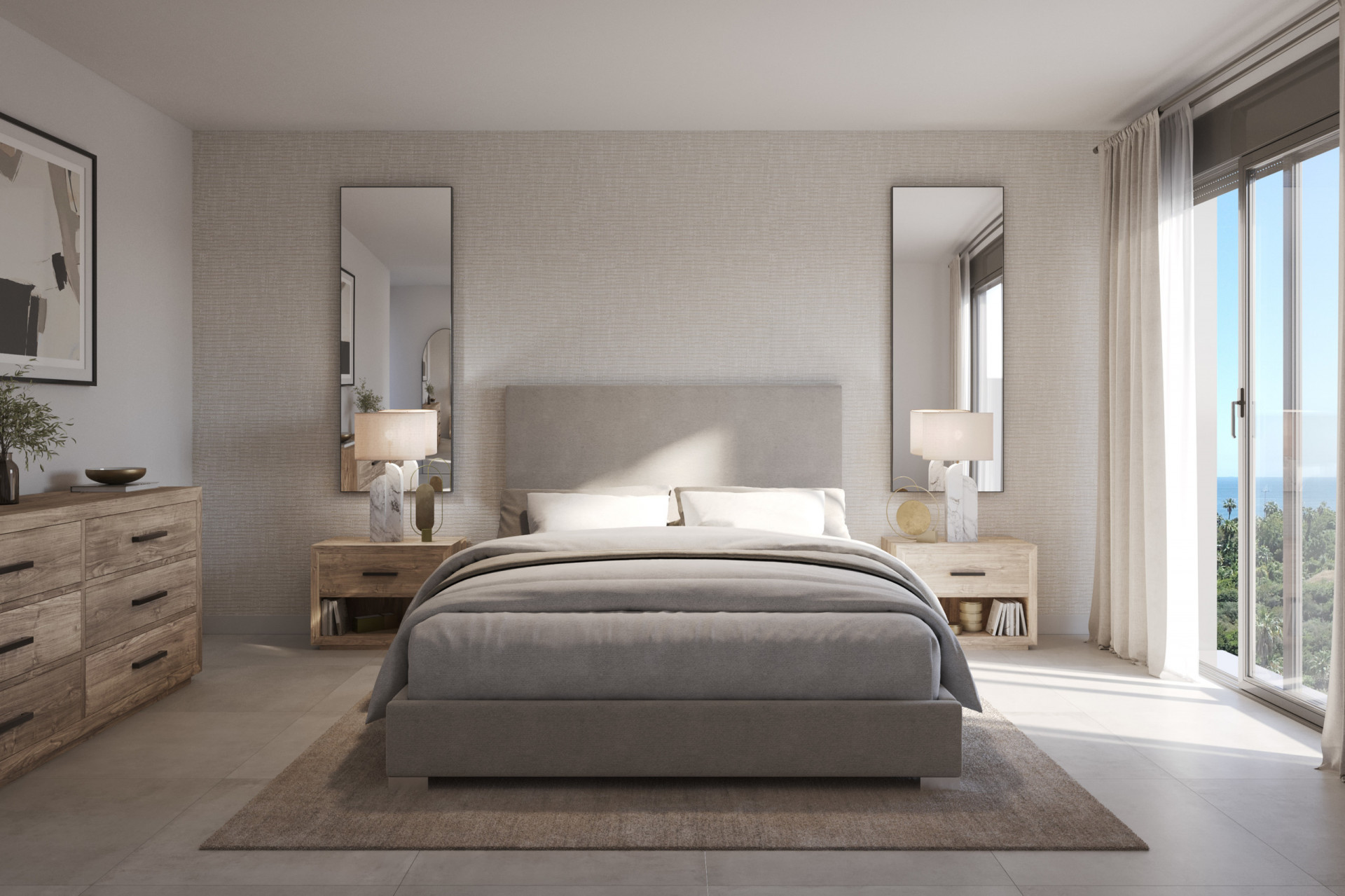 Elegant Off-Plan Apartment in Estepona
ASKING PRICE
€ 458,000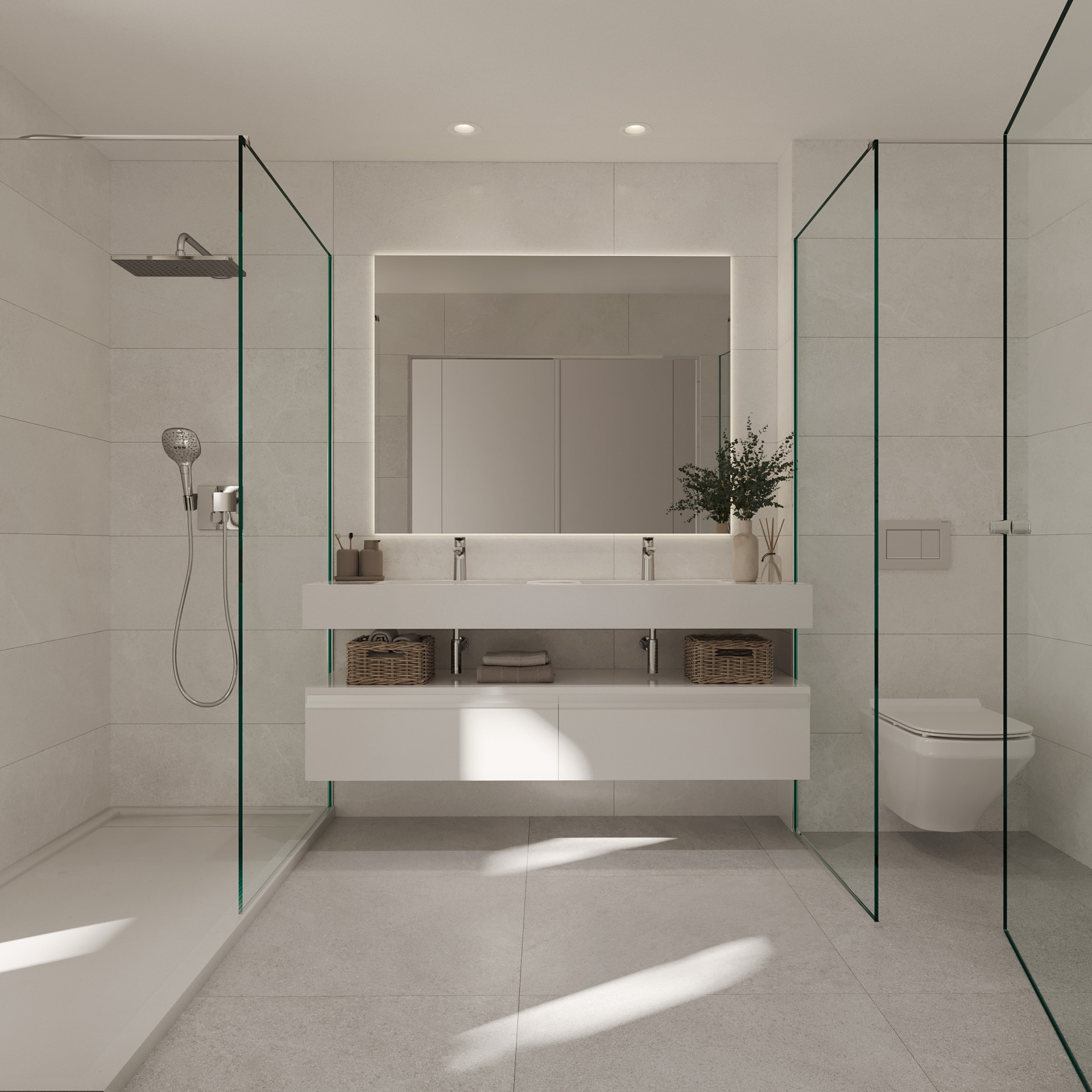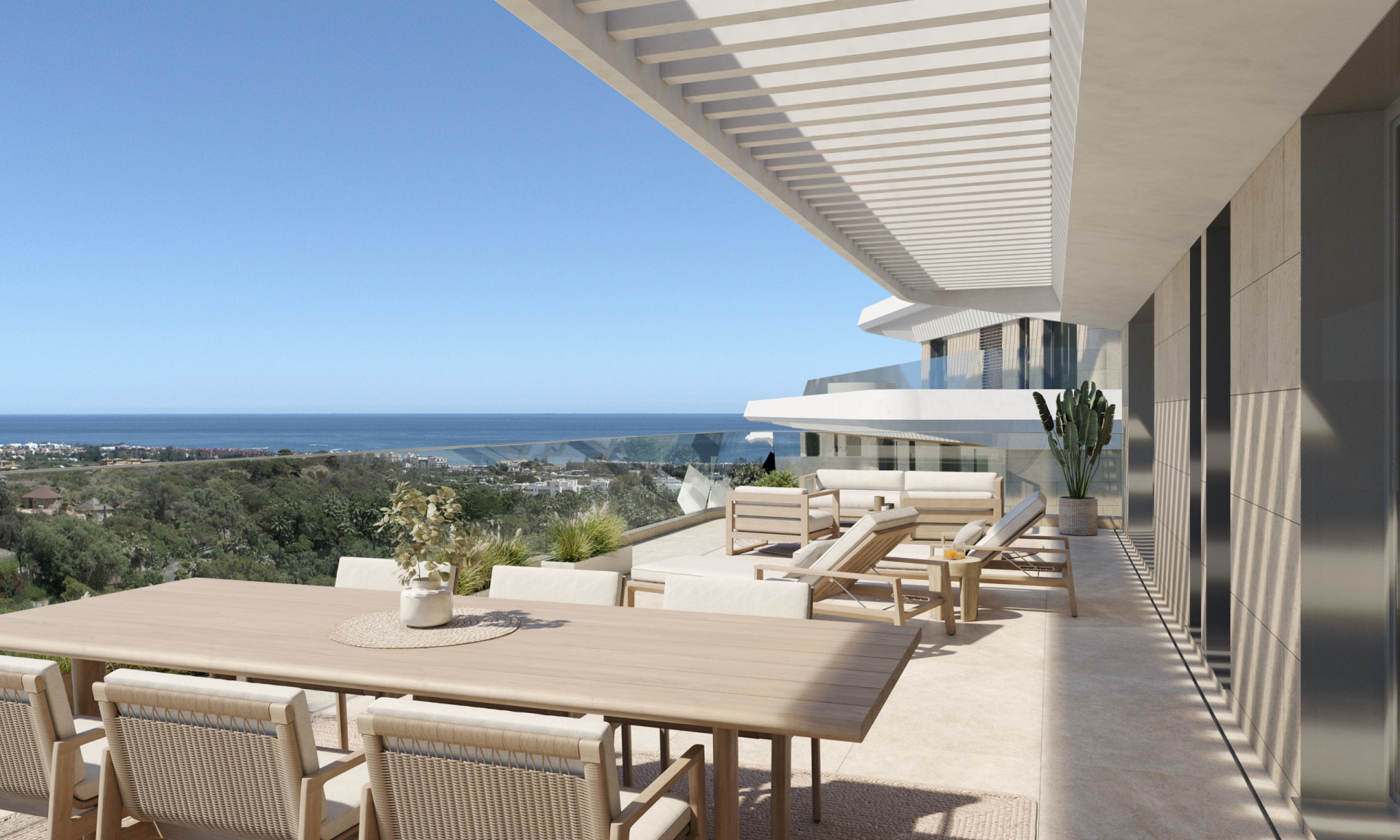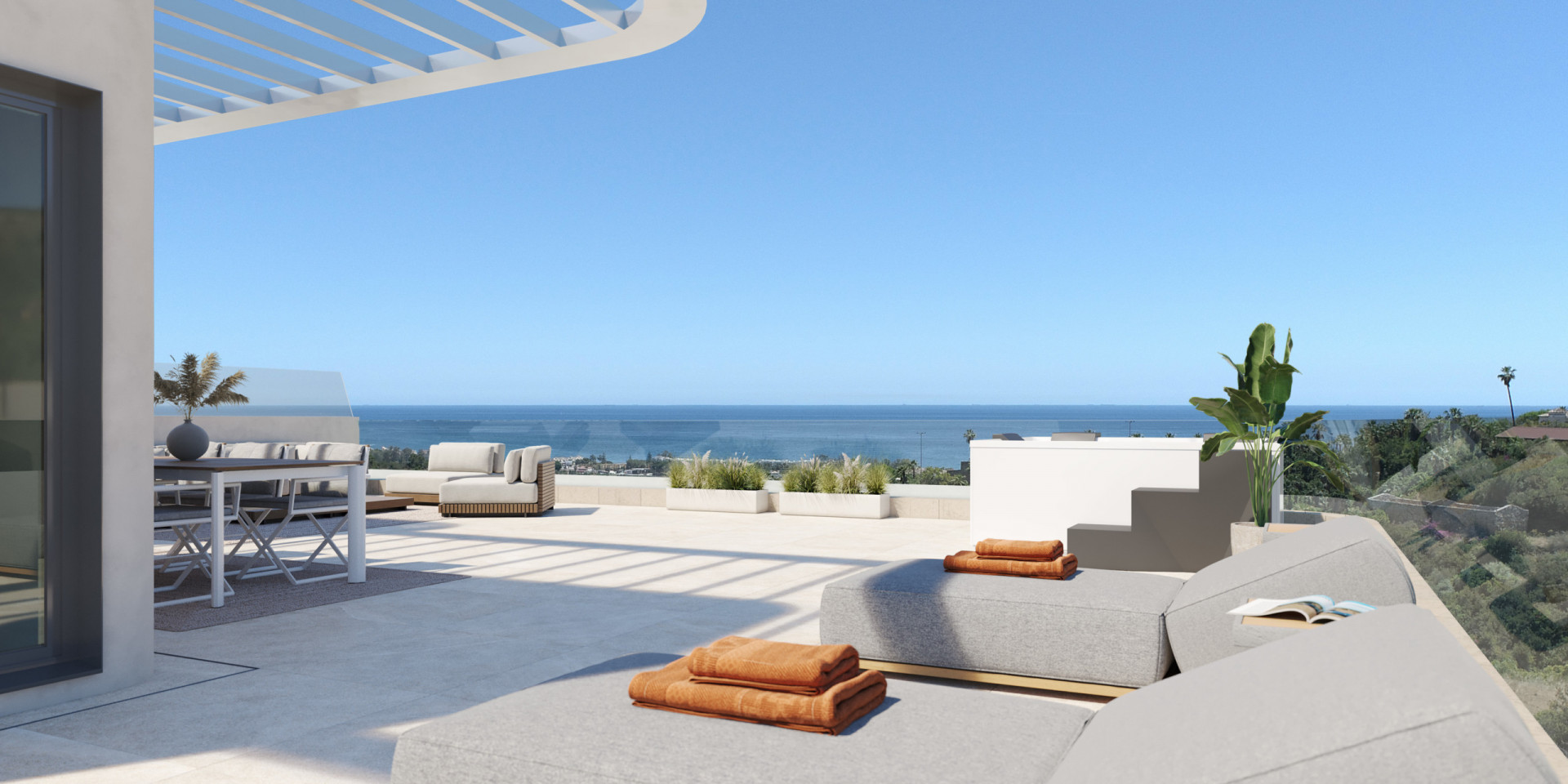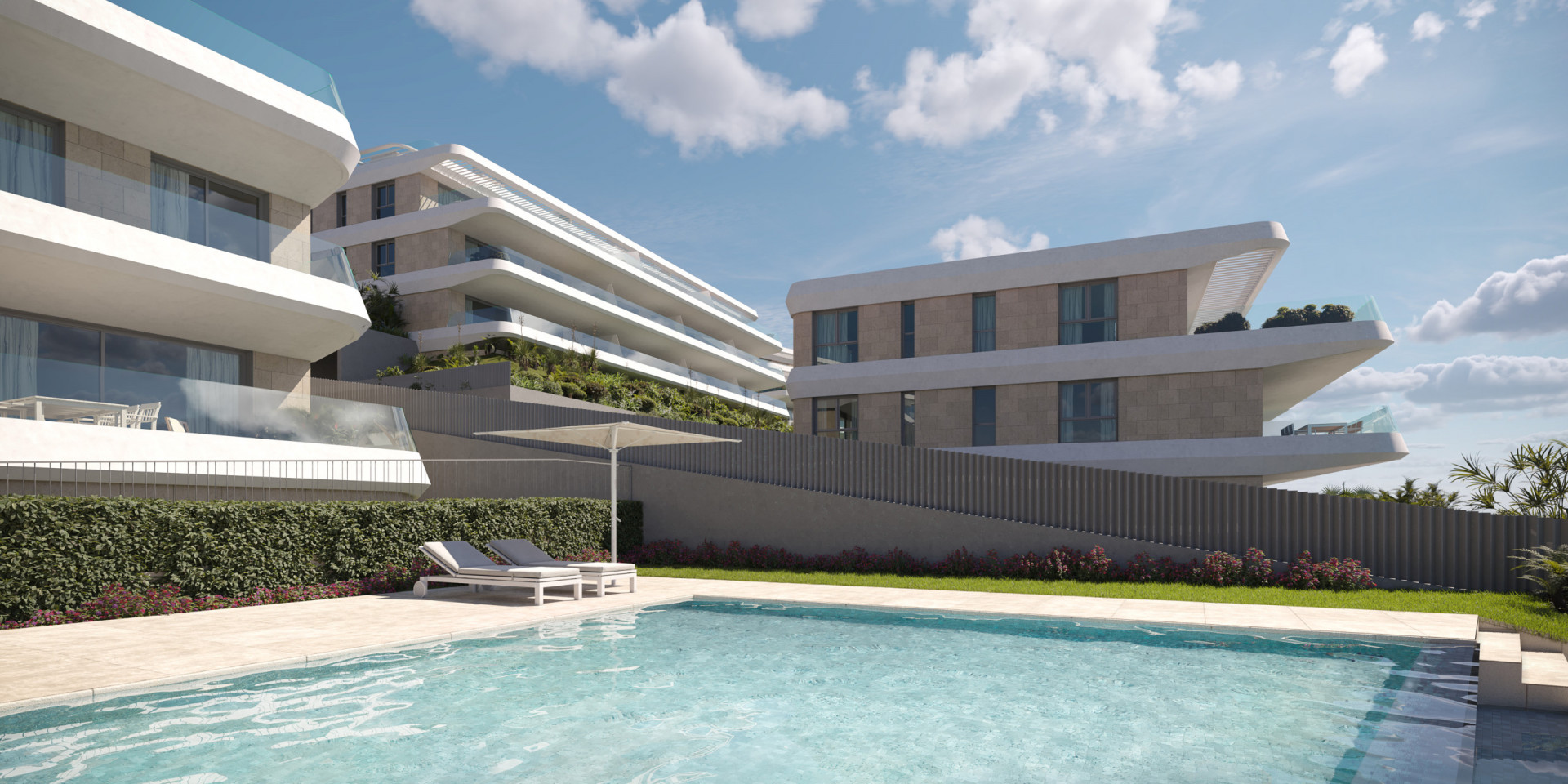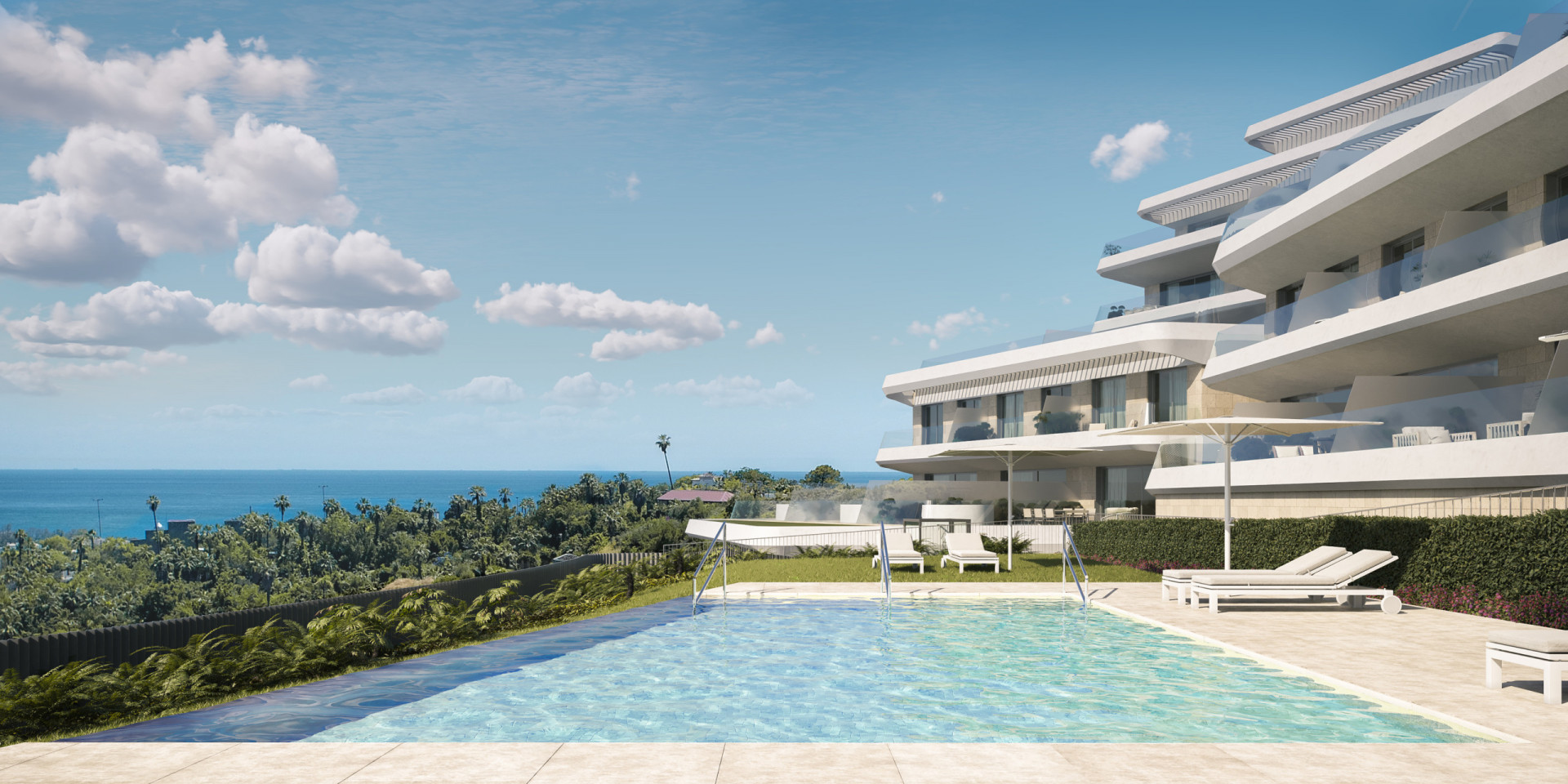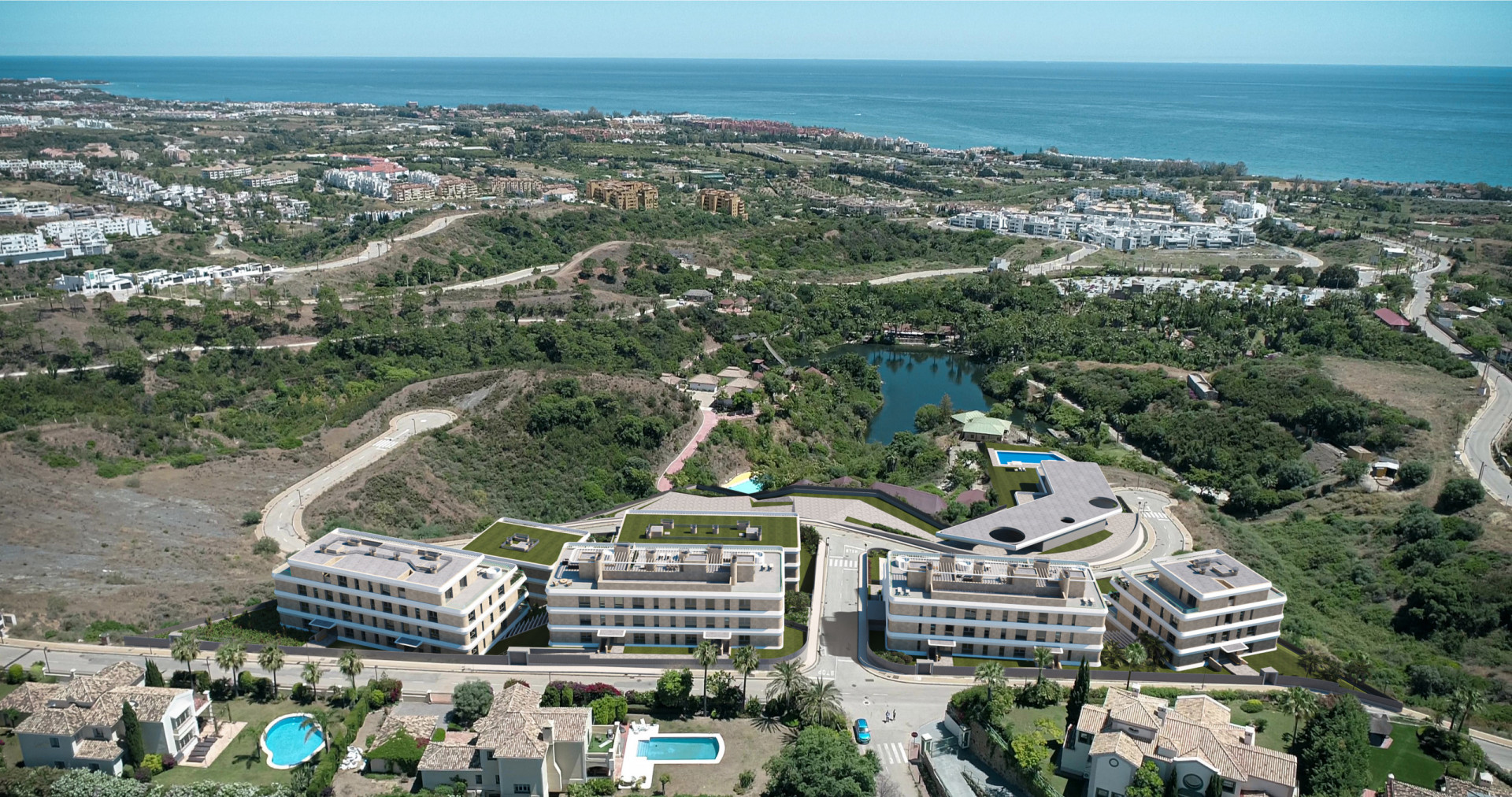 Welcome to this new development, a private neighbourhood with only eighty-four high-end residences, each featuring spacious interiors, outdoor living areas, sweeping panoramas, a swimming pool, and a clubhouse. This peaceful residence is situated within close proximity to both the beach and the nature attractions.
This spacious 2 bedrooms apartment features a natural and elegant design, with freedom of movement across all living spaces. Relax on your own private terrace and take in beautiful views, perhaps with a glass of wine with friends and family.
This new construction is in a prime area, within walking distance of numerous services and only four kilometres (2 miles) from Estepona Marina. In addition to having a straightforward access route to the A7, it also offers convenient connections to the ports of Sotogrande and Puerto Banus (Marbella). It is also close to two international airports: Malaga Airport is only 50 minutes away and Gibraltar Airport is only 45 minutes away.
 
 
 
 
 
 
 
Array