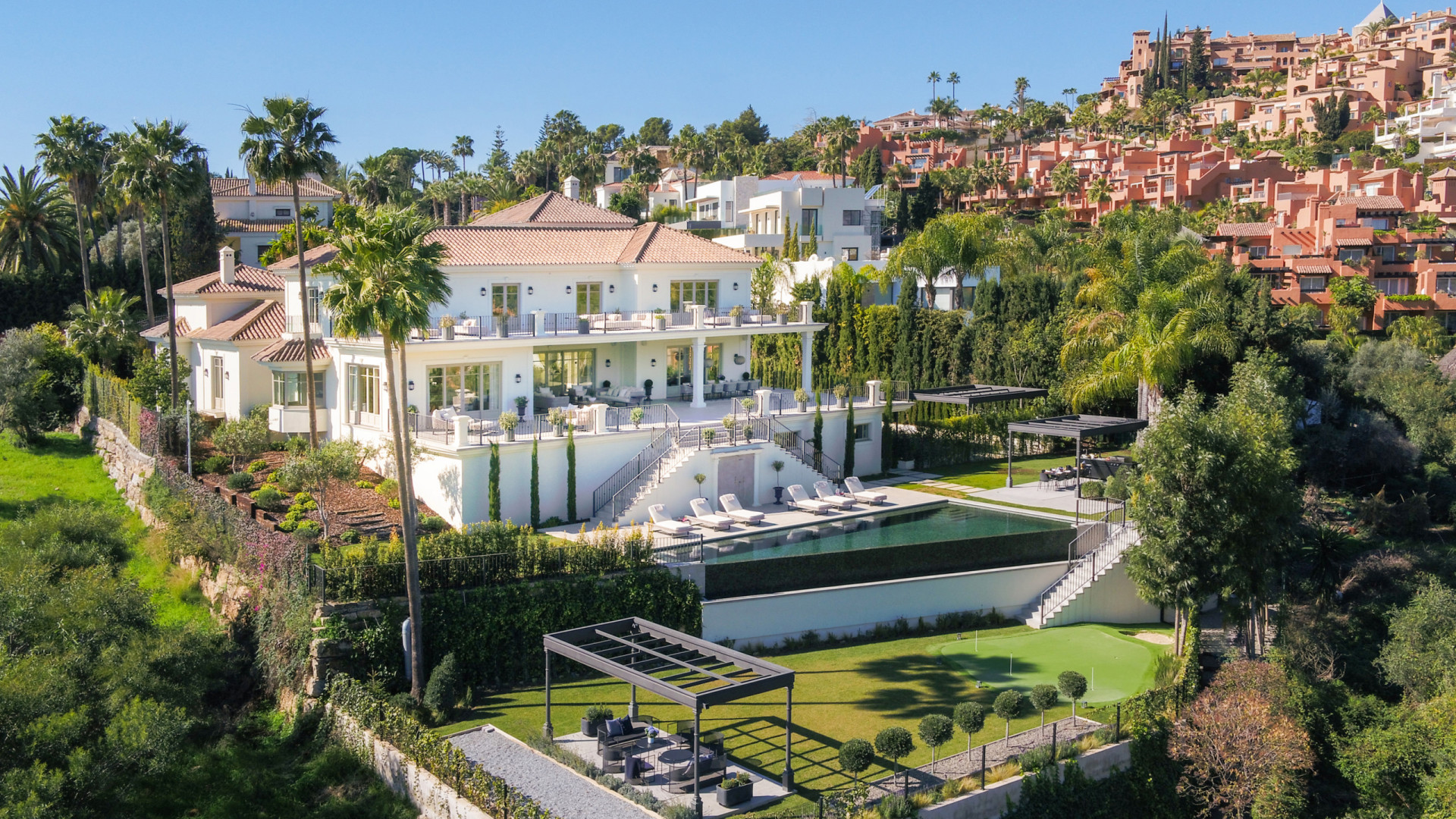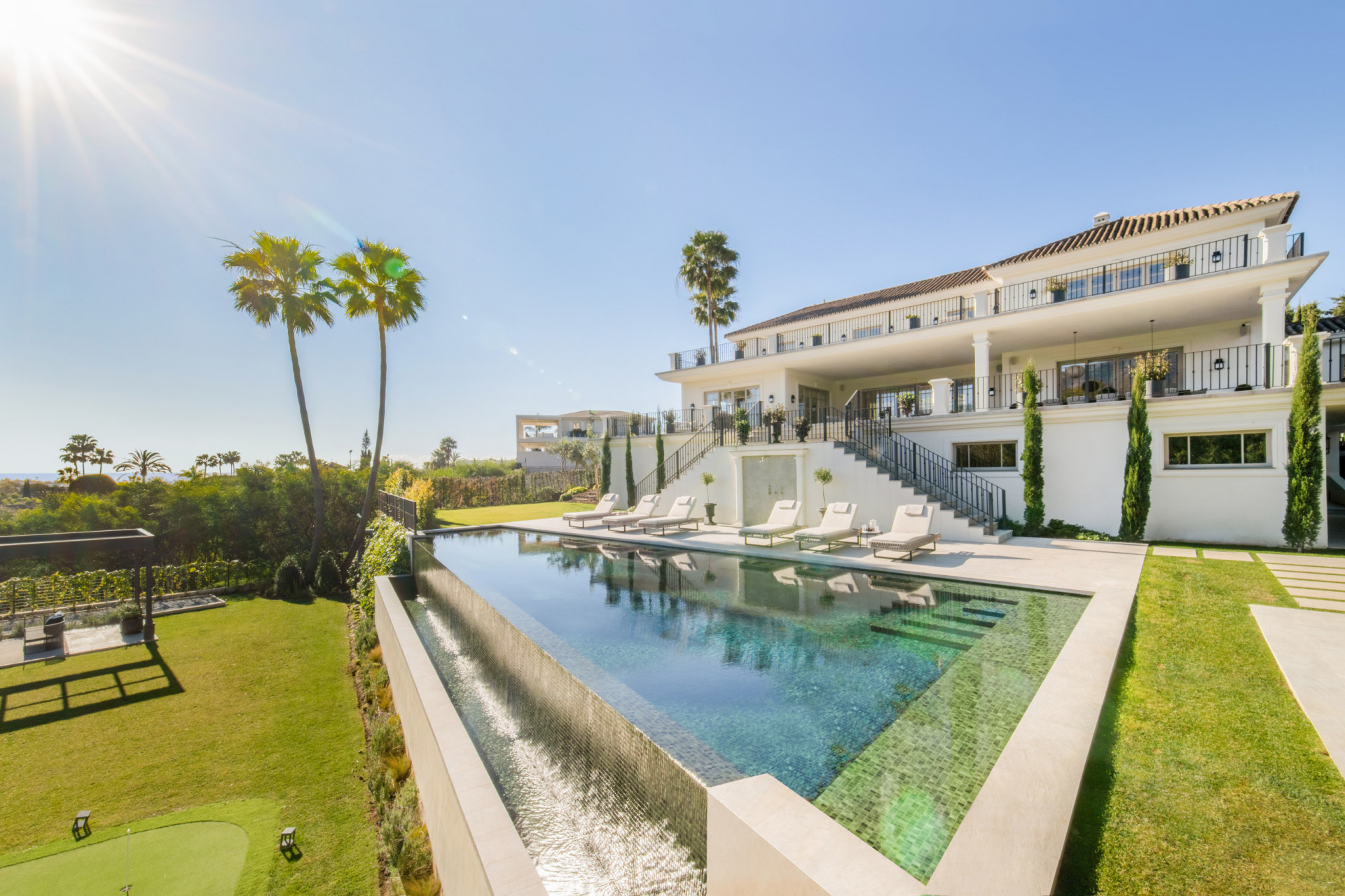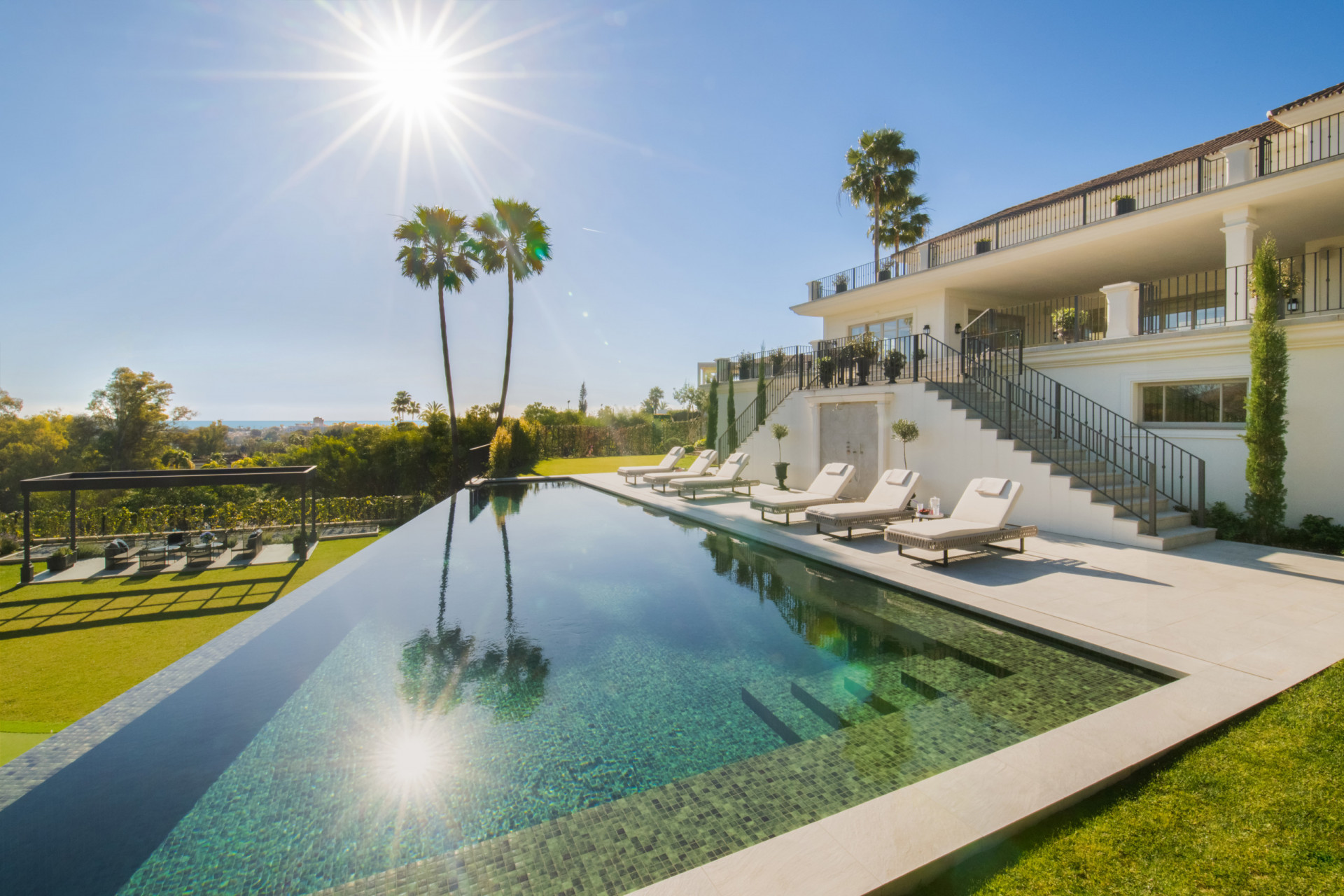 Nueva Andalucia
Casa Lavanda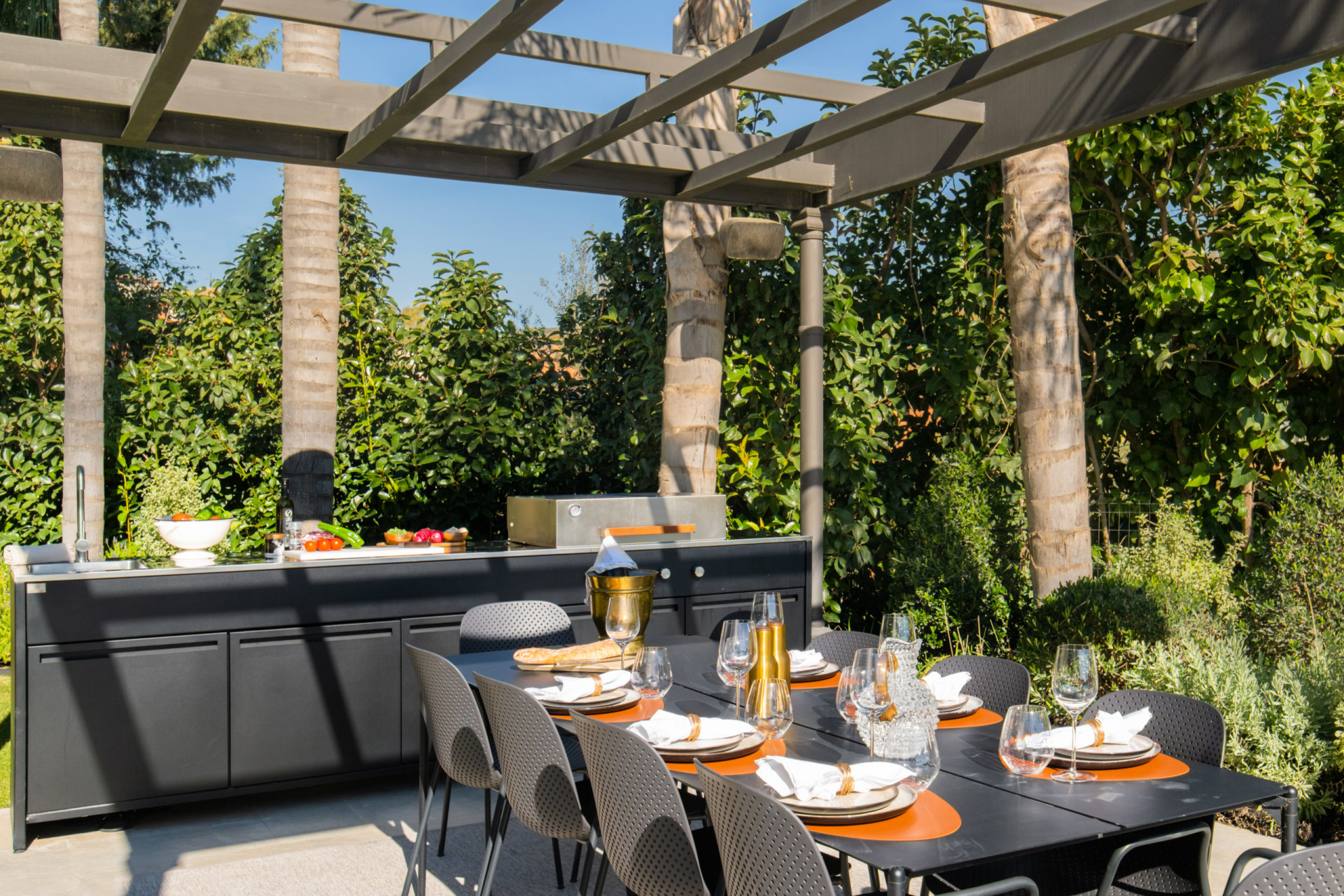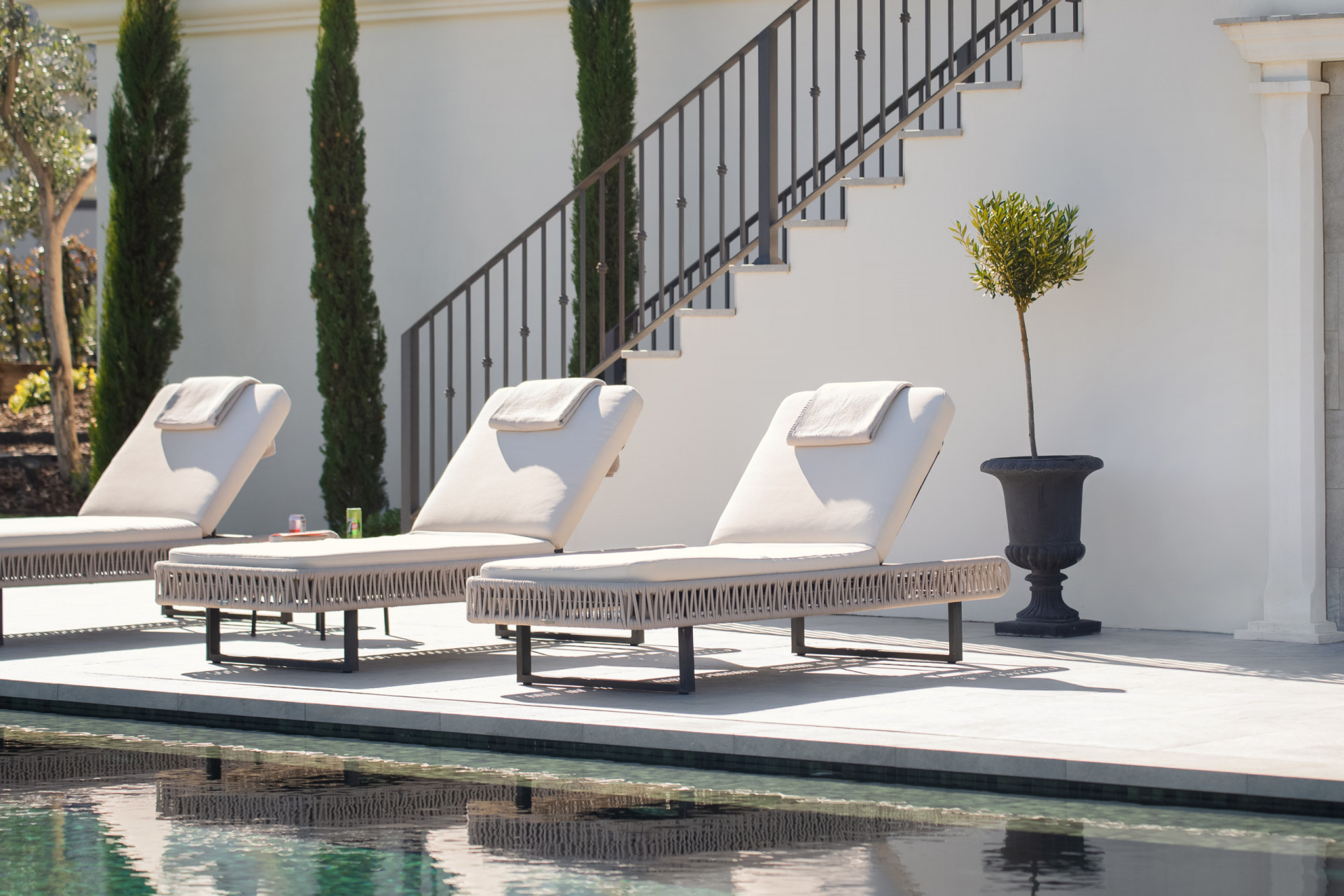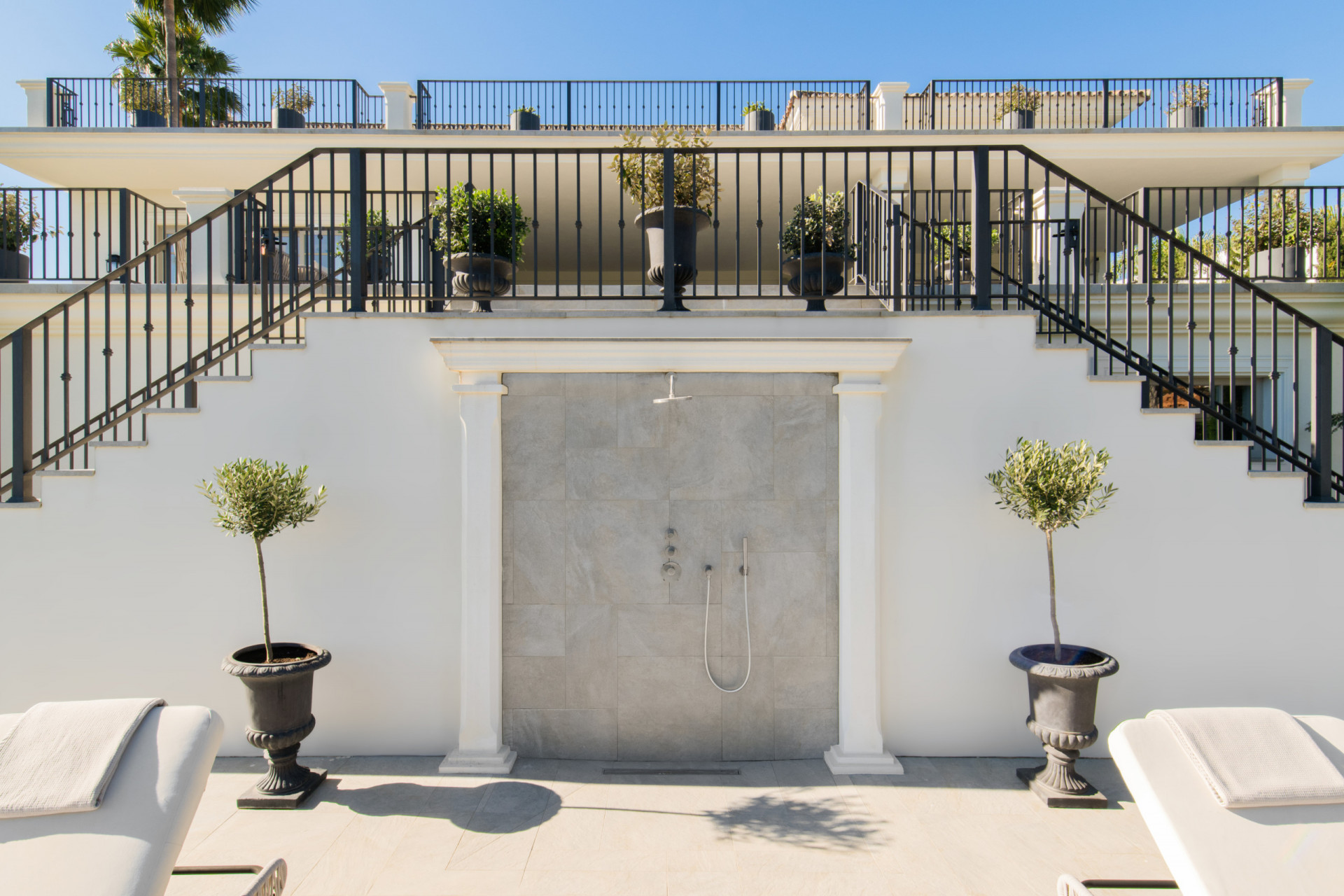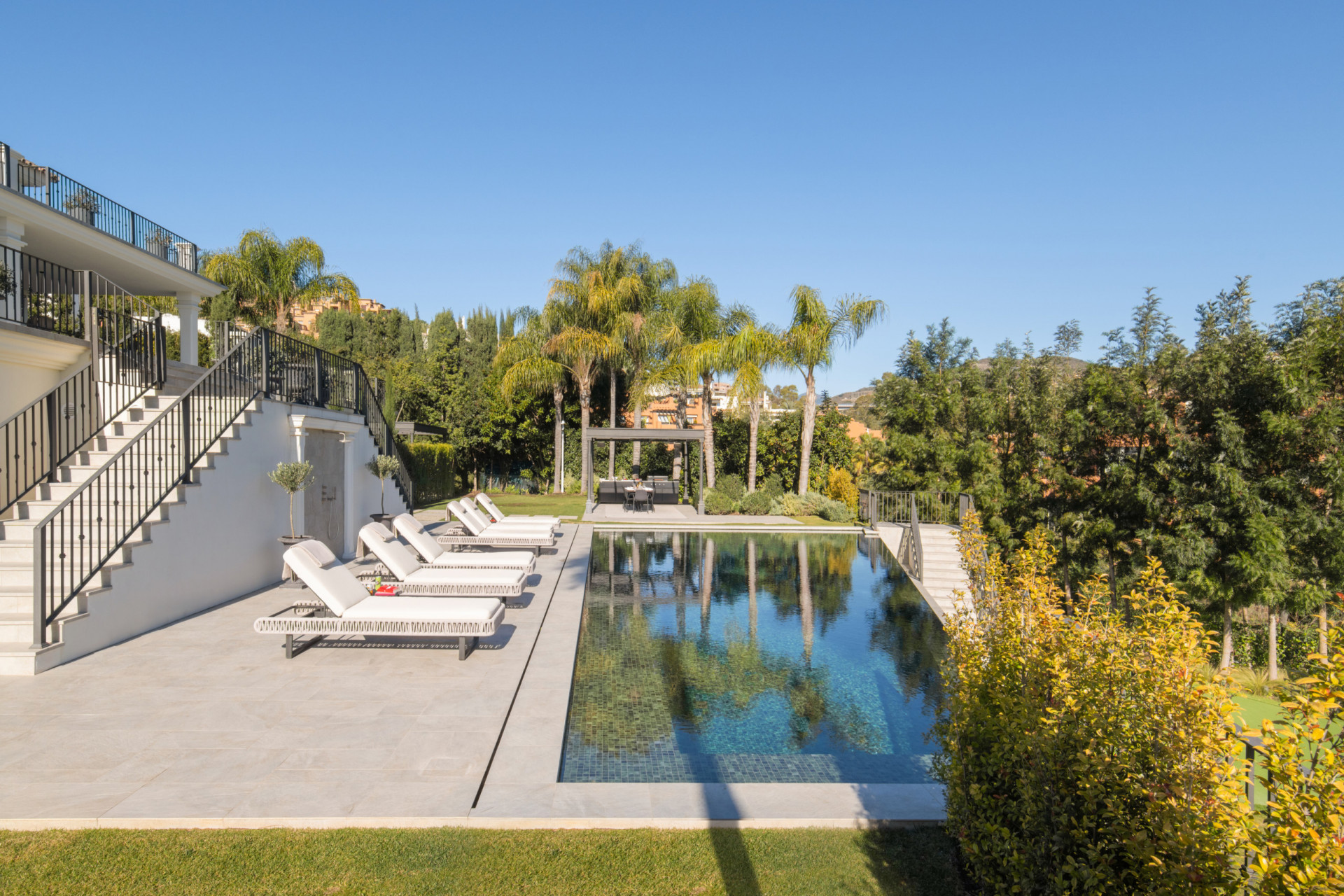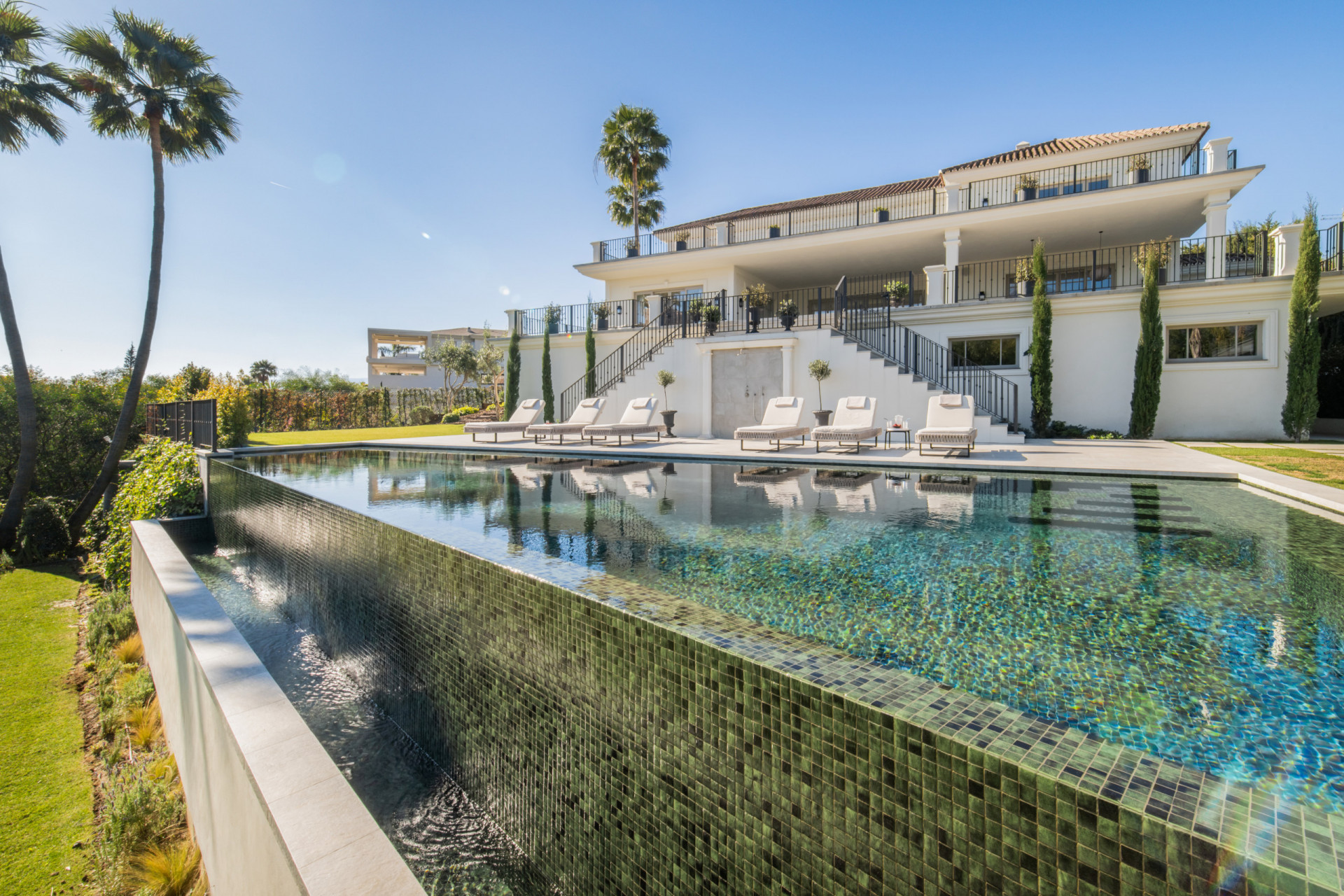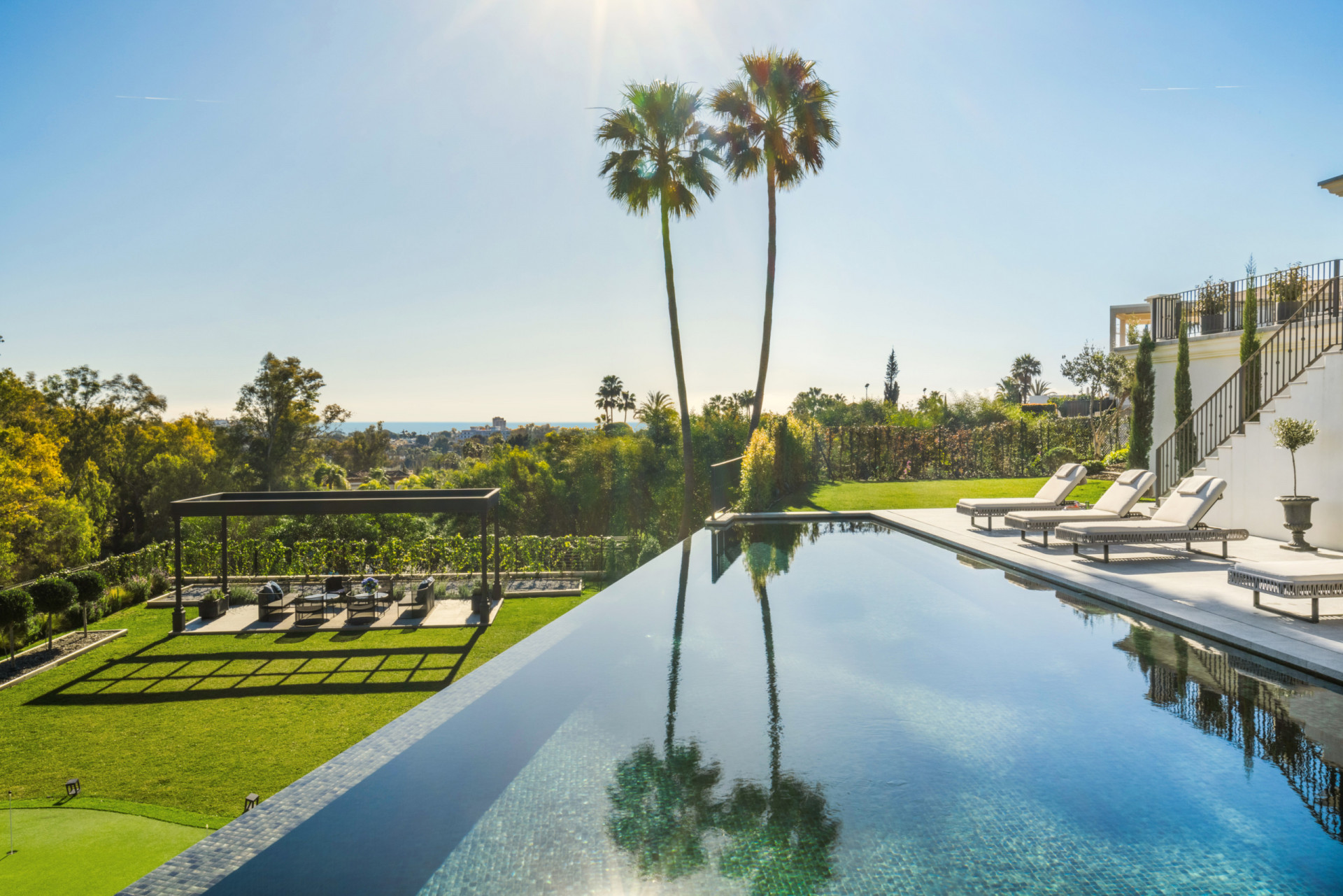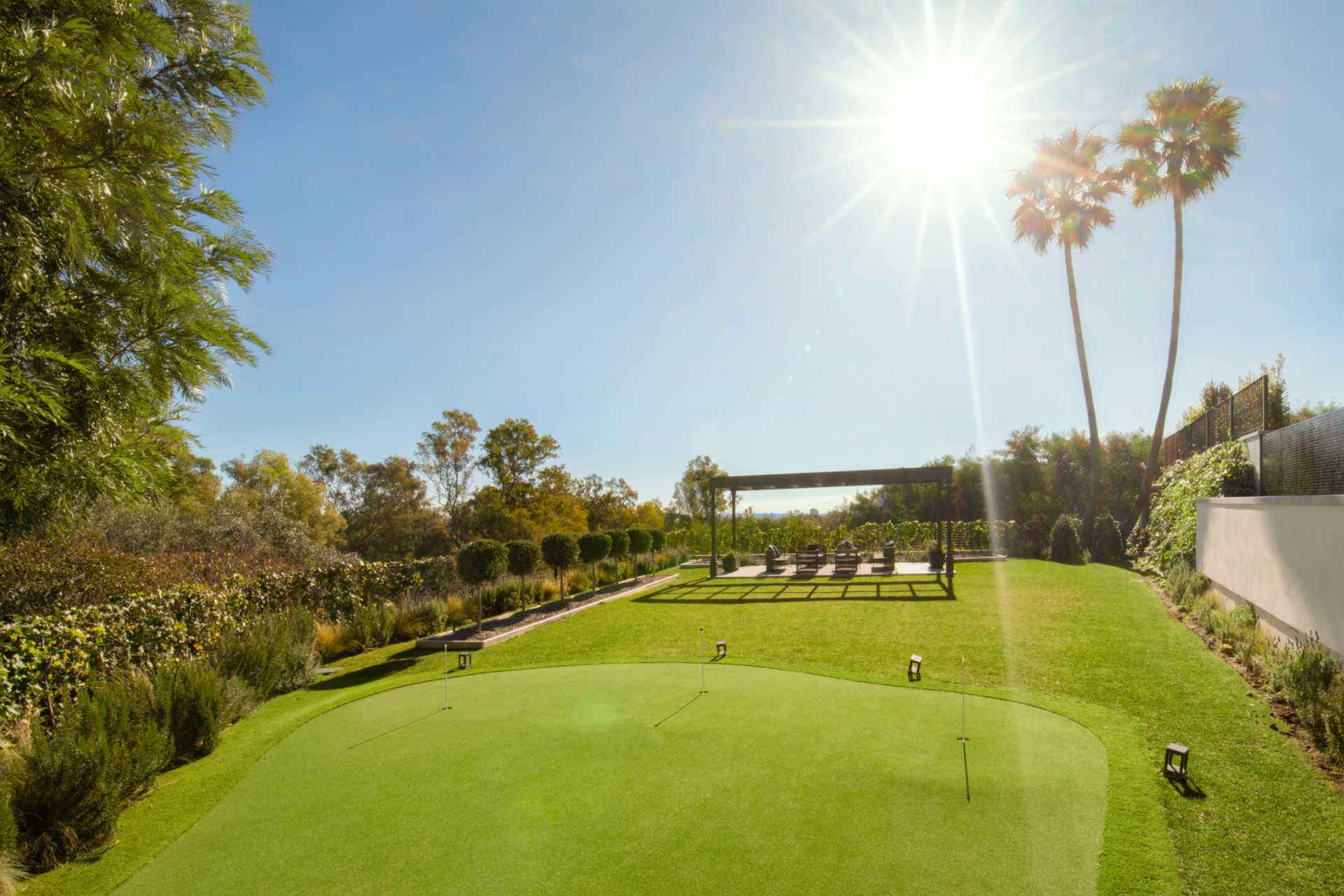 3SA Estate welcomes you to this charming villa, located in one of Marbella's most desirable neighbourhoods, La Cerquilla.
Located just a few minutes from Marbella's famed Golden Mile, this six-bedroom home boasts a breathtaking view of the nearby Sierra Blanca mountains. It has been meticulously remodeled to a modern Scandinavian, inviting and elegant design, with many of the fixtures being made bespoke for the home.
On the main level, lie two double bedrooms with en – suite bathrooms, along with the office. The large living room is located to the left and leads directly into the kitchen. T here are two different seating areas, each with a "hidden bar" and a "hidden TV" that emerge from the bespoke pieces of furniture.
Enjoy the most impressive of banquets in this home, with a kitchen equipped with high-end appliances, as well as a compact breakfast nook. Behind the main kitchen is a separate space specifically designed for the use of chefs and other culinary experts.
The Master Suite is located upstairs, which an en suite bathroom, a walk-in closet, and a terrace with lounge furniture and panoramic views. Two more bedrooms with private bathrooms can be found on this floor, both of which feature access to the rooftop terrace.
On the basement level, one can find an indoor spa, a hidden treasure within the property. Featuring a sauna, pool heated to 37 degrees, jacuzzi, fully-equipped gym, massage room, and a state-of-the-art theatre, guests can fully luxuriate in Casa Lavanda. Full-height doors and windows let in plenty of light in the basement, which open up onto the garden. In addition to the indoor pool and the main outdoor pool, there is also a plunge pool outside the spa.
The garden is on two levels, is completely secluded thanks to the thick foliage surrounding it, and boasts breathtaking views of La Concha Mountain, Marbella, and the Mediterranean Sea. There is a large infinity pool (13 x 5 m) from which to take in the breathtaking scenery as you swim or relax. Every guest's needs will be met with the outdoor shower, as well as the many sunbeds and umbrellas. A putting green is just another feature of this property!
Enjoy enchanting dinners under the summer sun or stars, thanks to the pergola-covered outdoor kitchen with barbecue and dining area beside the pool. Guests can relax with a drink or snack here and then take advantage of the outdoor dining space after a swim.
Housekeeping services (for a total of four hours per day) and the services of a full-time House Manager are also included. A gated entrance and an alarm system provide maximum security for the Villa. There is ample parking in a private driveway.
Array