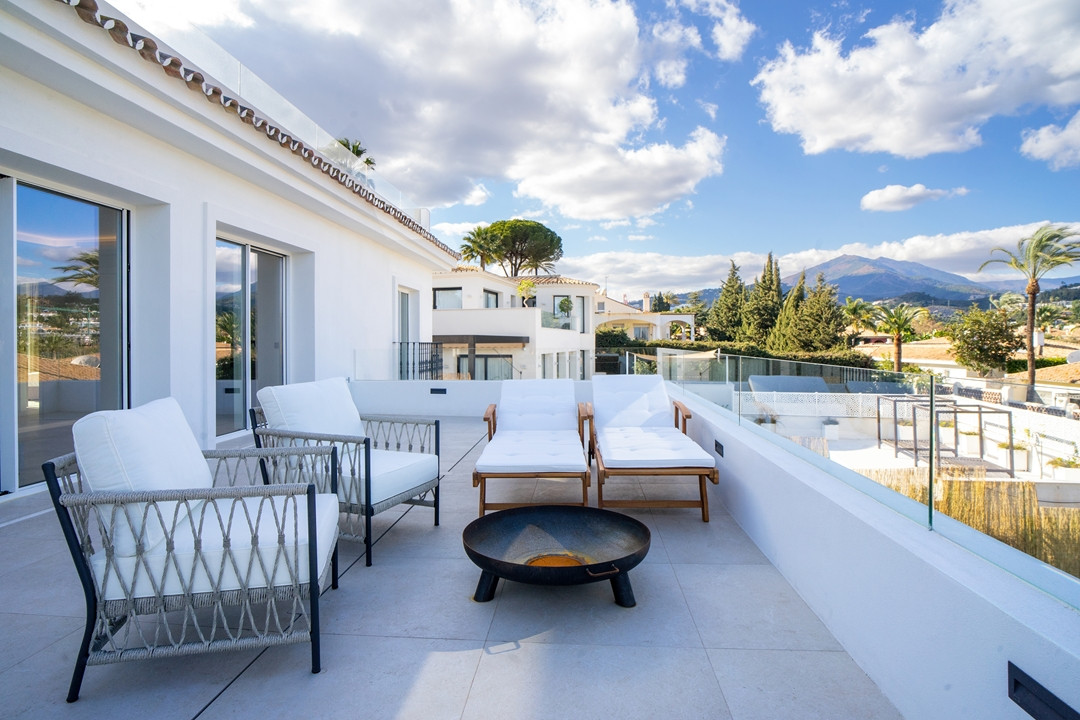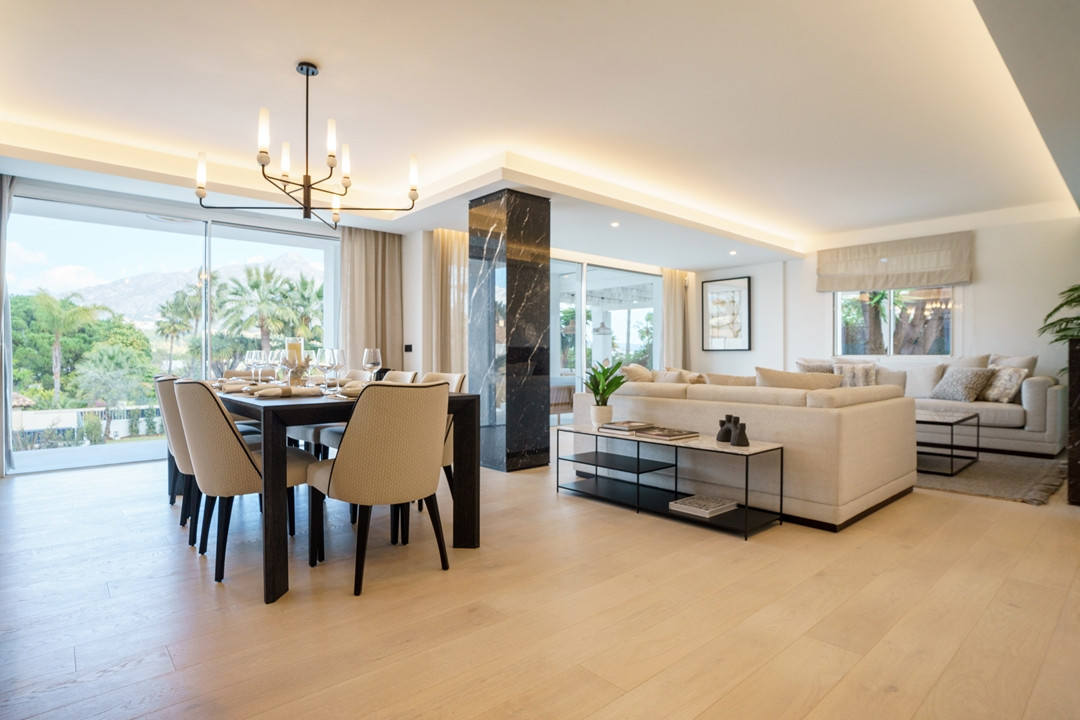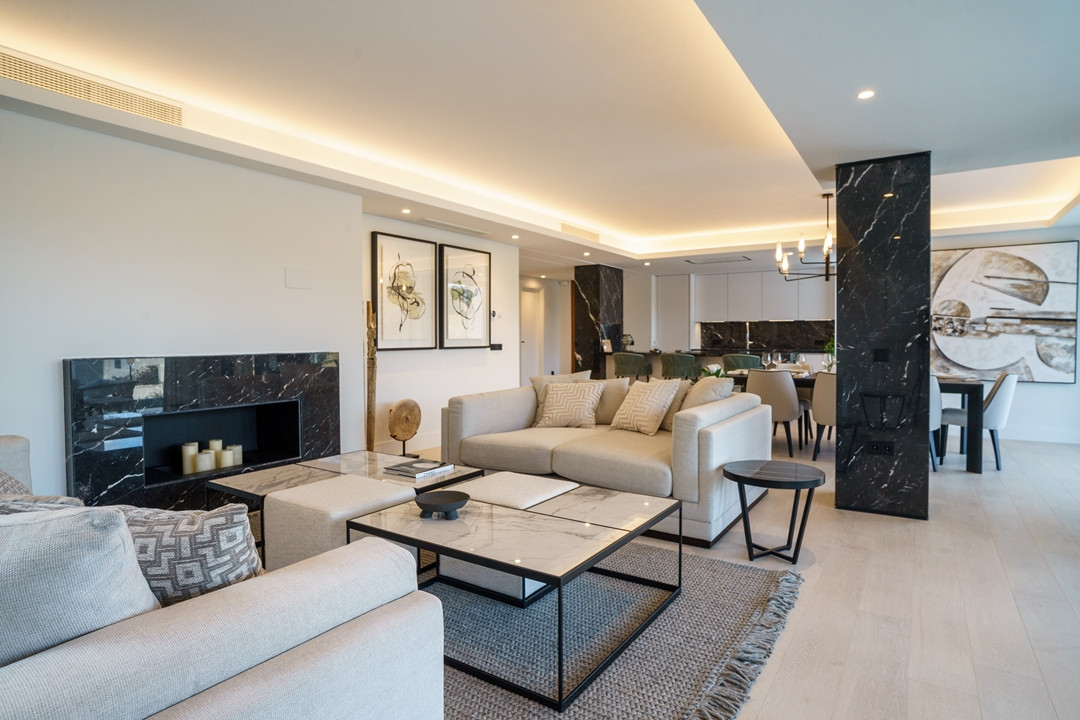 Nueva Andalucia
Beautiful Villa with La Concha View
ASKING PRICE
€ 2,950,000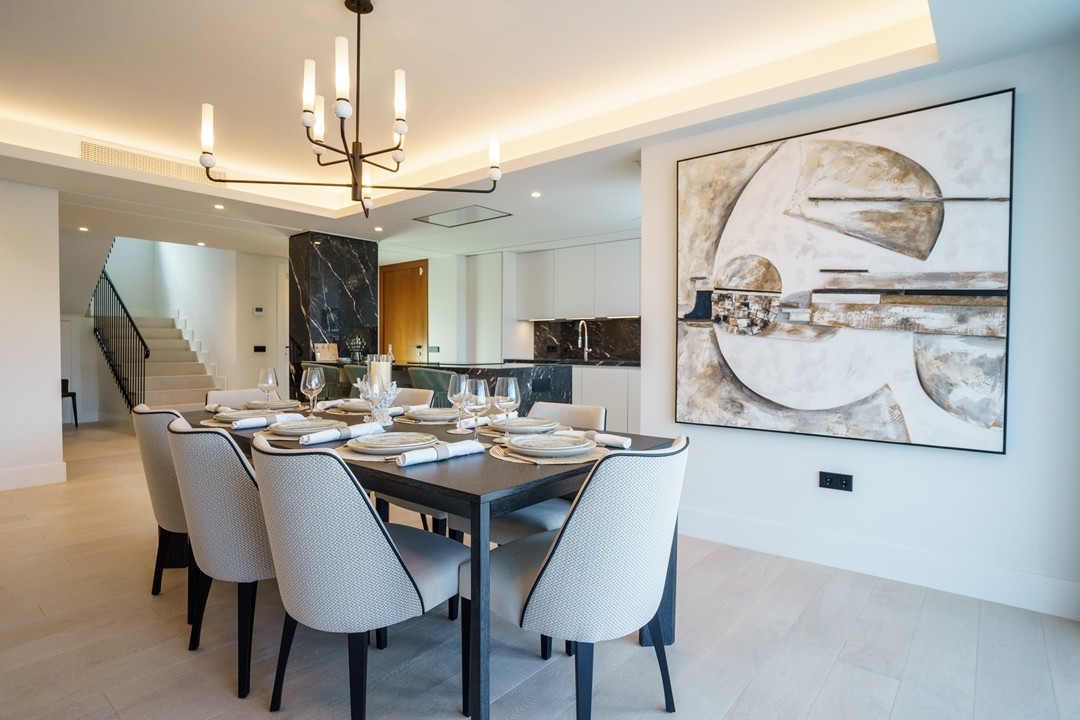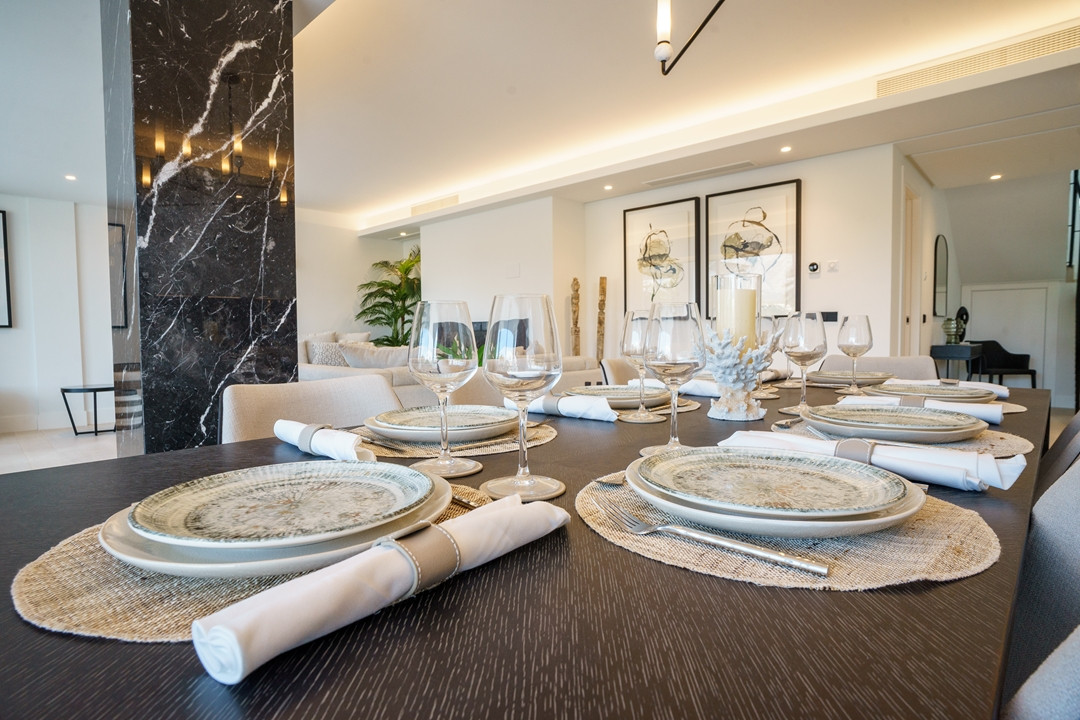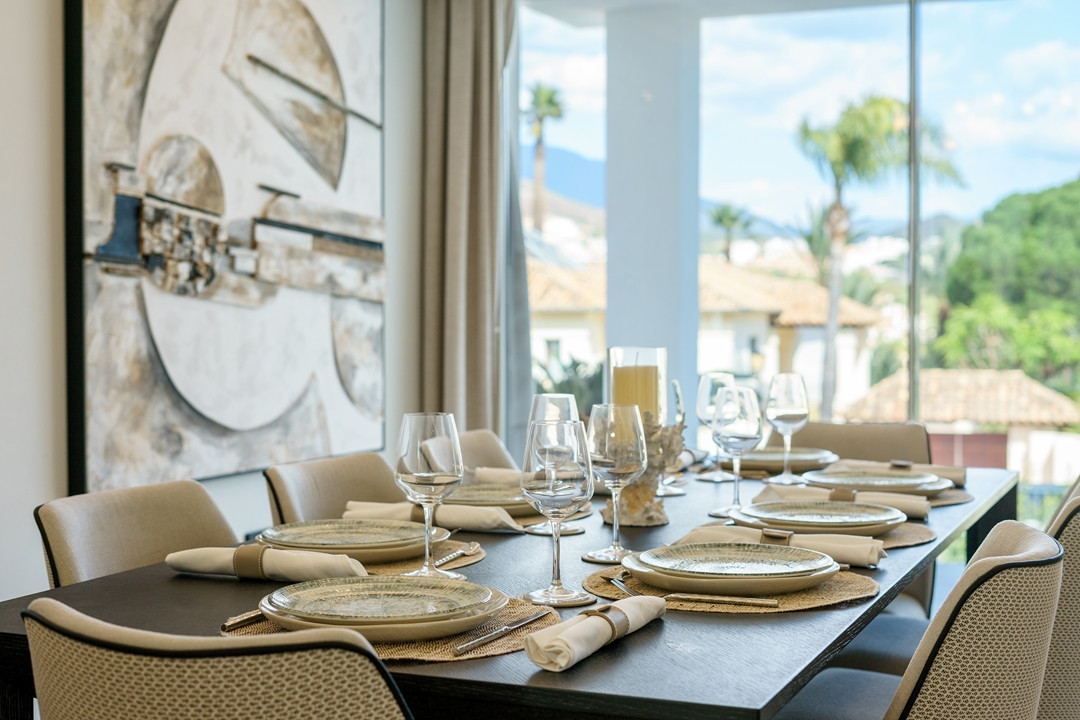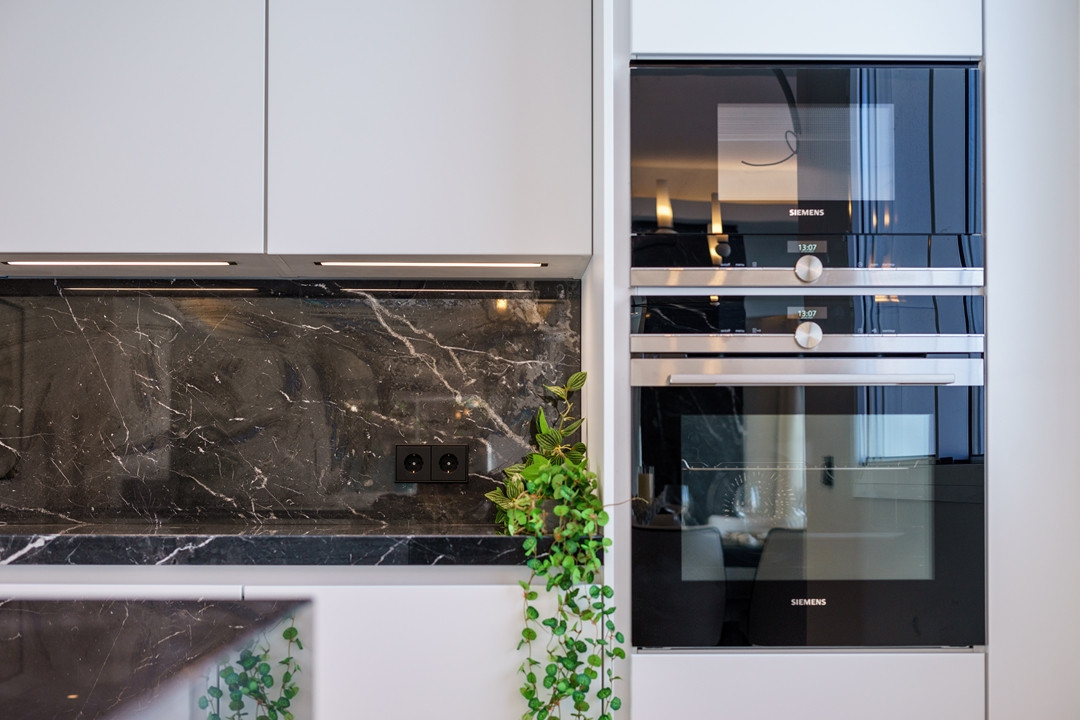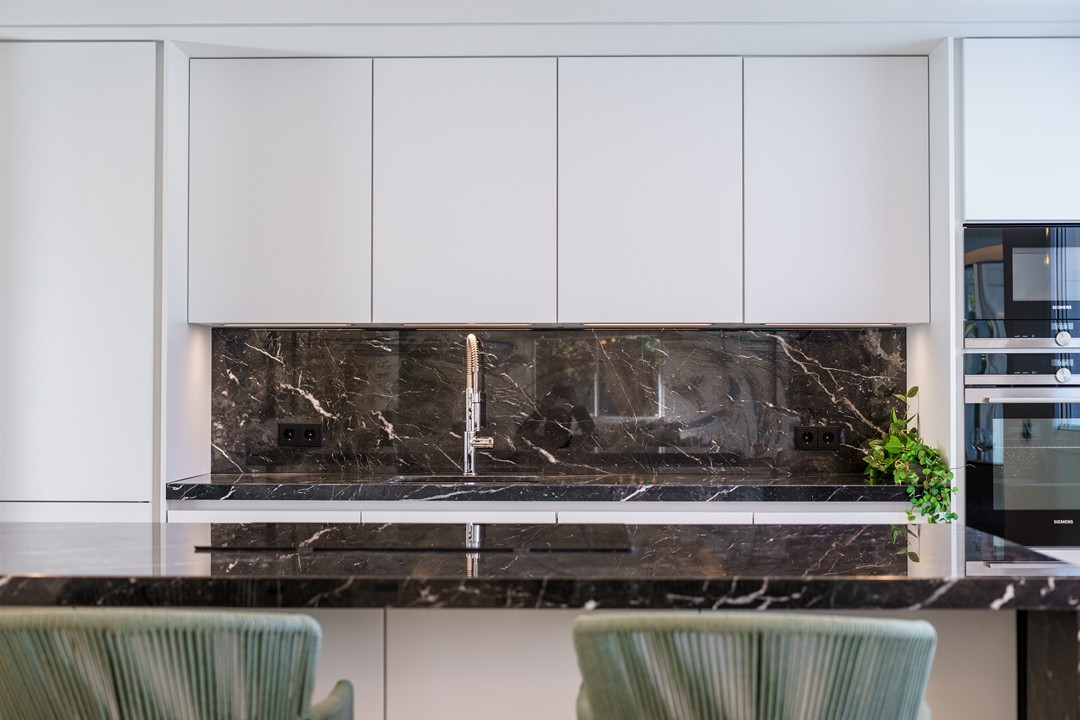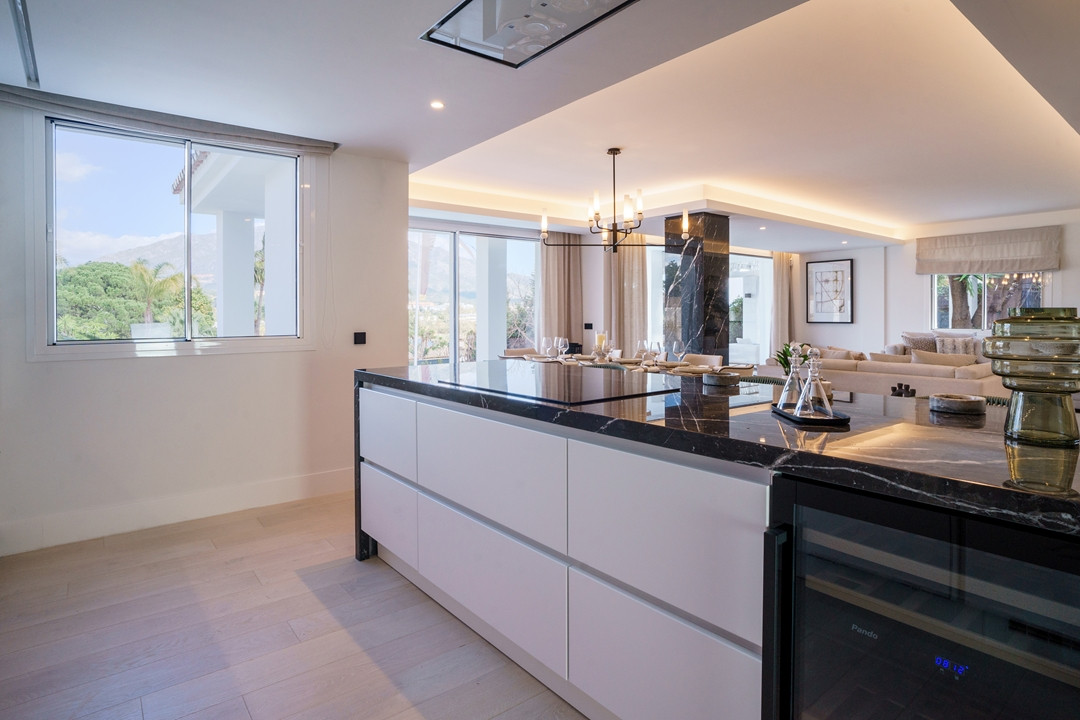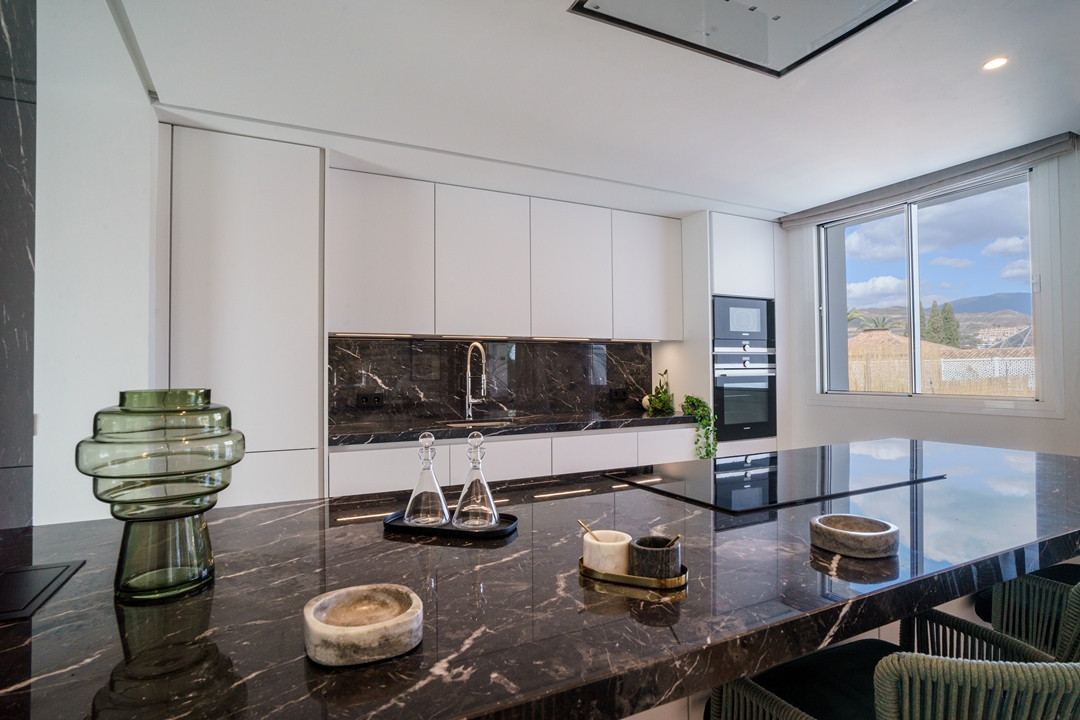 Three of the villa's five en suite bedrooms are located on the ground floor, including a cosy lock-off with its own separate entrance that is ideal for accommodating extra visitors.
On the same level, you'll find a beautiful, fully-furnished dining area and living room, as well as a brand-new, open-concept kitchen that was manufactured in Germany. In addition to the underfloor heating, it also has a genuine wood fireplace for use during the milder winter months. When you open the floor to ceiling glass doors to the patio, you will discover a large outdoor pool in a privately landscaped garden. The villa also features a brand-new Finnish sauna with easy access to the outdoor space and swimming area.
Two additional bedrooms with private bathrooms can be found on the ground level, one of which is the master suite, which features french doors leading out to a balcony with a picture-perfect view of La Concha Mountain. In addition, the Villa has a sizable rooftop patio, where you can bask in the sun without interruption all day long while looking out over the Las Brisas Golf Course. This villa was not only constructed using high quality materials, but also with energy efficiency in mind, with solar panels for the generation of hot water.
Array