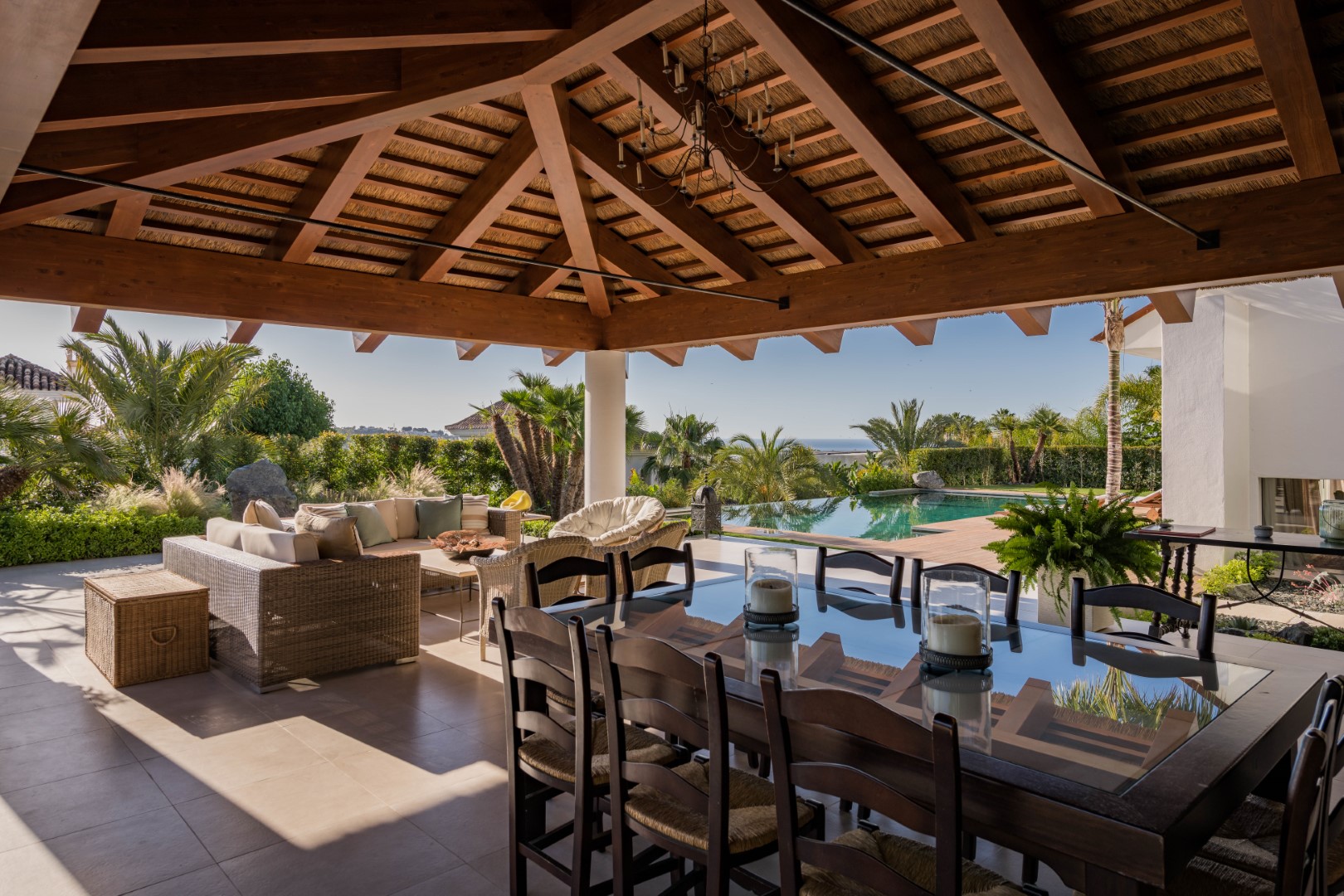 3SA ESTATE
A SAFE SUMMER 2021 IN MARBELLA DURING COVID 19
At the best of times, life is unpredictable, but no one could have foreseen the tremendous disruption that the Coronavirus (Covid-19) would bring to our daily lives this time last year! For many individuals across the world, life altered radically in only a few weeks. Over the last few months we have definitely seen a light at the end of the tunnel in La Costa del Sol. The state of alarm has finished. Curfews have been lifted, restrictions have been relaxed, and the sun is shining brightly in preparation for summer 2021. Life has almost resumed back to some sort of normality being able to go out and enjoy daily activities, socializing, eating out and much more. As we have come into the summer months the restrictions have most definitely eased up allowing businesses to recover and for the public to regain back some control and sense of normality. As of the 26th of June we are now able to enjoy being outdoors without the godforsaken mask, which is great news, especially in this heat!
SANITARY MEASURES ARE IMPLEMENTED IN ALL LEISURE AREAS THROUGHOUT MARBELLA.
Since the 19th of April, the spokesman for Marbella Town Hall stated that the Safety and Rescue Plan that the municipality will implement for the summer of 2021 has been authorized, an effort that includes a contingency strategy against Covid-19 on the municipality's beaches. When it comes to bars, restaurants and other indoor areas you will find all the necessary Covid-19 measures in place. The Costa del Sol is therefore set for summer, with all necessary health precautions in place, such as enough separation, guaranteeing that visitors to beaches, eating, leisure, and nightlife places enjoy more privacy than ever before. Local activities are returning to the calendar as normalcy returns, with sunbathers and surfers returning to the beaches and beach restaurants luring tourists in time-honored fashion.
Vaccination rates across Andalucia
Since the start of the campaign, Andalusia has delivered 6.357.020 doses, with 2.289.853 being second or single dose vaccines. This week's Monday/Tuesday delivery (14/15-06-2021) contains 635.700 dosages. The present rate of administration has risen in tandem with rising deliveries, reaching over 90.000 each day (on average for the previous week). It would take 4 months to vaccinate (two doses) all of Andalusia at this daily rate. In May, and again in June, the number of deliveries climbed significantly. The third quarter of 2021 is projected to see a significant rise in delivery. This is all progressively great news for citizens and tourists to feel safer and enjoy a more relaxed holiday during these awkward times.
Simply having the opportunity to visit the South of Spain should be enough of a cause to fall in love with the country. The best part is that you won't find a better mix of cultures and year-round sunlight than in the Costa del Sol. Malaga province stands out amid the throng in Europe when it comes to holiday epicentres. It is almost impossible to beat summer life in Marbella elsewhere in the world. Starting from its blue flag beaches on the Costa del Sol meeting specific quality standards, for example, they are clean, and safe meaning a much more enjoyable experience. The south of Spain is incredibly unique and stands apart from the rest of the country. Andalucia has its very own culture, which includes a different dialect and even different cuisine. You've likely heard of the Mediterranean Diet, well imagine living it or experiencing it. The South of Spain happens to be the biggest export of olive oil and the locals cook just about everything with it. On the Costa del Sol, golf enthusiasts can choose from and enjoy over 60 beautiful courses. Many of the golf courses on the Costa del Sol were designed by famous designers, and many courses have world famous academies! When it comes to heading into the heart of the city, Marbella and Puerto Banus are recognized for their glitter and glamour in addition to their gorgeous beaches.
Puerto Banus is regarded as one of Europe's most opulent vacation spots, here you can enjoy the sight of luxurious yachts, fashionable stores, and some of the greatest restaurants at its harbor or even in the old town. When it comes to the locals they will not disappoint you, since they are incredibly friendly, open and very generous. You will find that many enjoy the visitors and appreciate the tourism, since this part of the country is renowned for this. Locals also love when you try to speak Spanish, but most speak English, making it comfortable for you to move around. The Costa del Sol is the perfect place to bring the entire family because there is plenty to do for everyone. Here on the coast you will find amusement parks and a sleuth of other places enjoyable for the whole family. In summary Marbella has it all – from the cultural aspects, to stunning beaches, great dining and endless outdoor activities to enjoy with either friends or family throughout the summer.
The perfect Villa for your stay
Nevertheless, all the action you will take part in during your stay means you will be need a lovely holiday home too. At 3SA we have a range of villas that will leave you wanting to come back for more. Our villas include the finest touches and modern architecture as well as delivering all the wishes and comforts.  We have villas that are located just a 10-minute drive from the port of Puerto Banus, gorgeous beaches, golf course clubs, restaurants, and bars. However, the area is quiet, private, fully gated, and tranquil with beautiful surrounding nature. The villas are designed to offer the perfect environment so you can also enjoy plenty of fun experiences from the comfort of your holiday home. After a long day at the beach you may want to take a dip in the pool, get prepping for a lovely barbeque with the family and enjoy a quite night. Or perhaps you wish to spend the day by the pool with your friends and have a day where you want to completely relax and not look at the time… our villas are perfect for all your plans. Enjoy a nice siesta in the shade or perhaps your favourite book in the privacy of your own garden with gorgeous sea views and so much more…