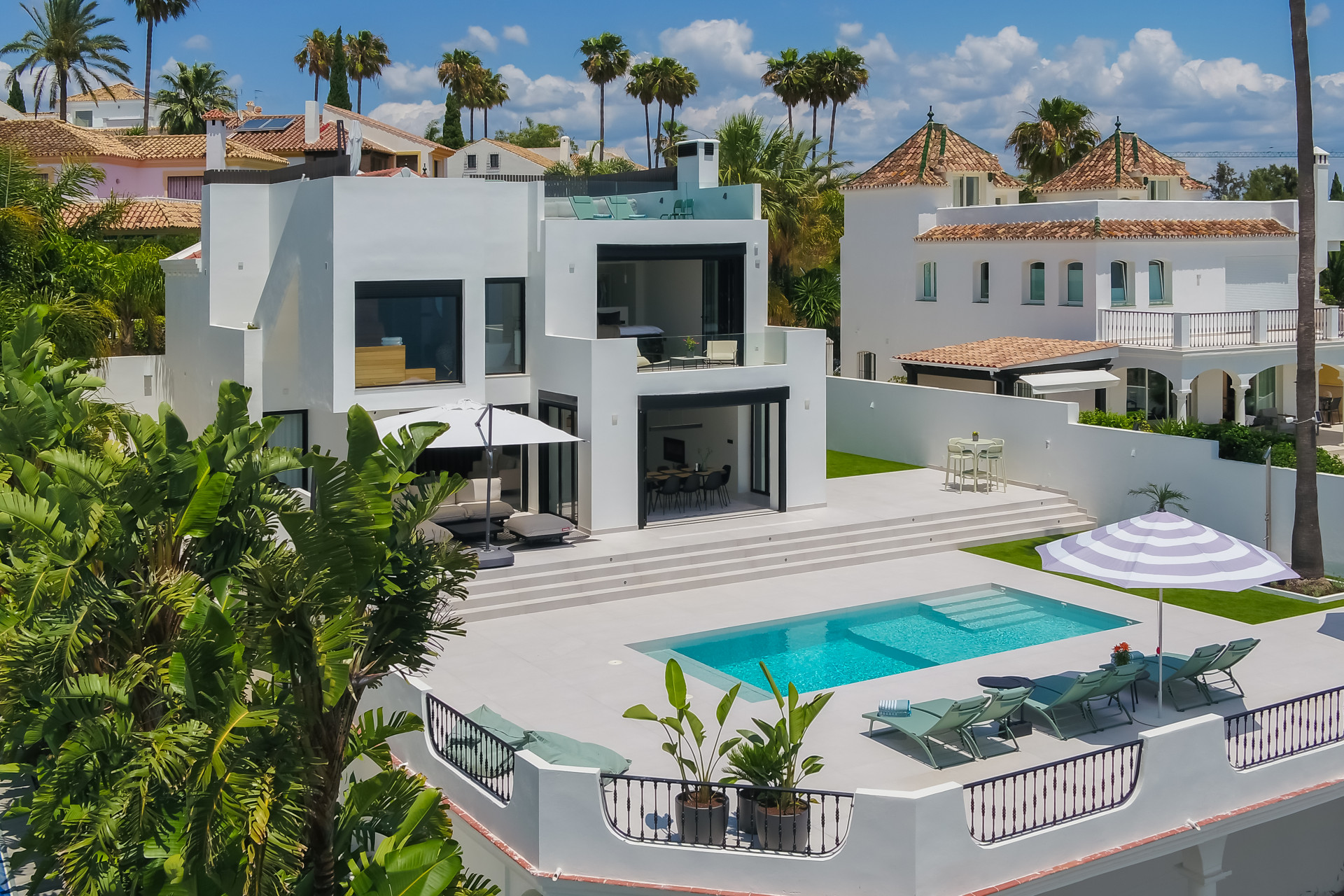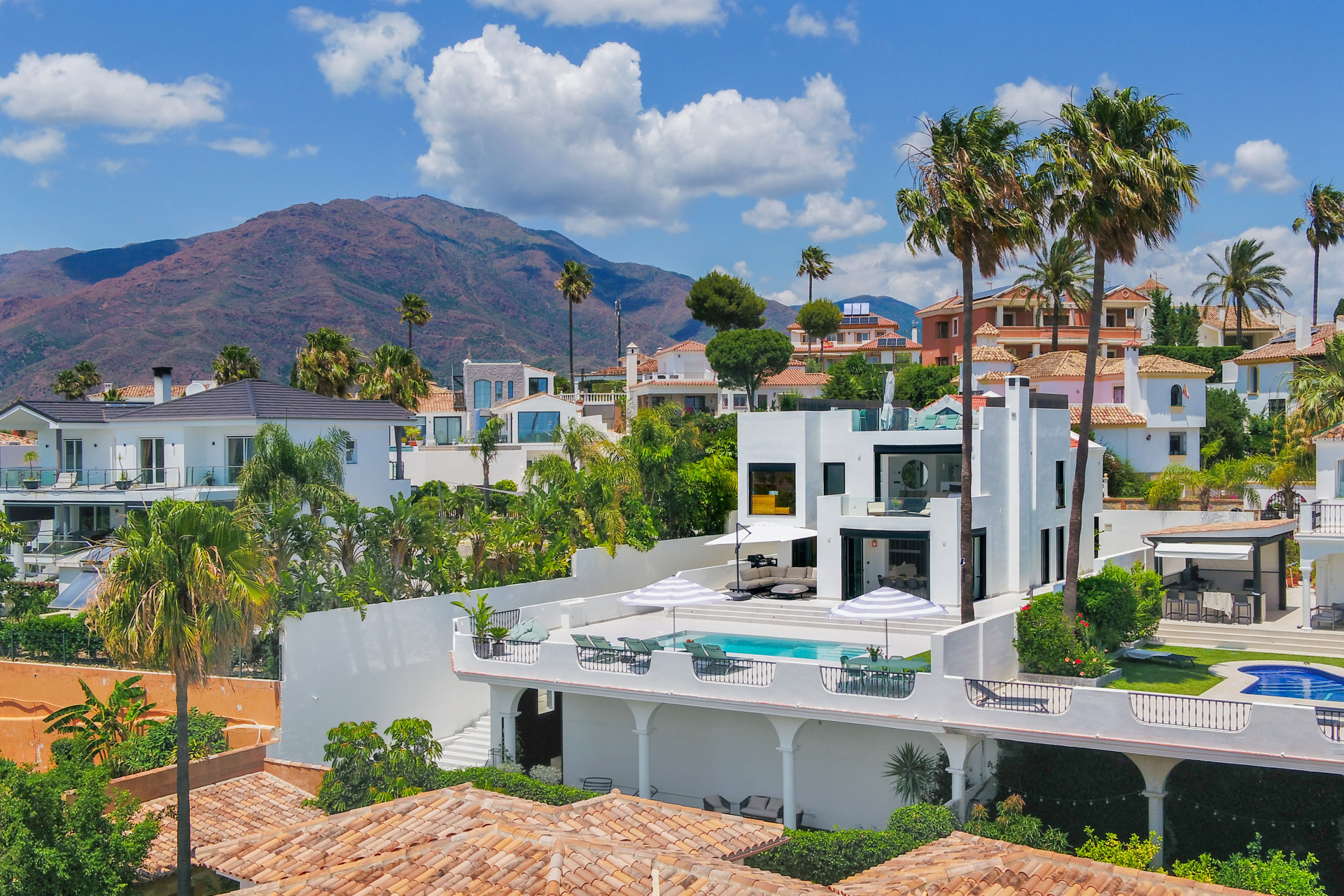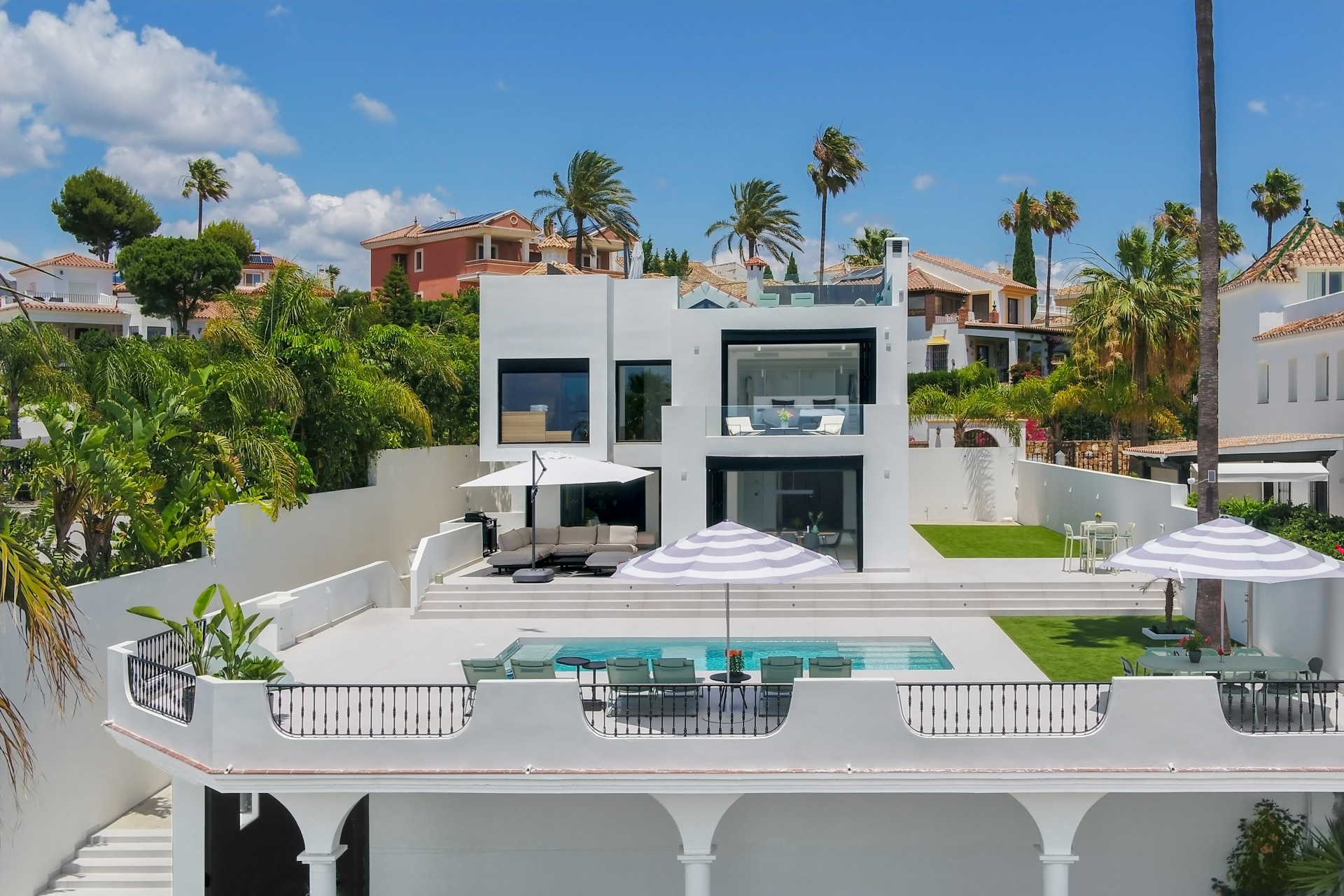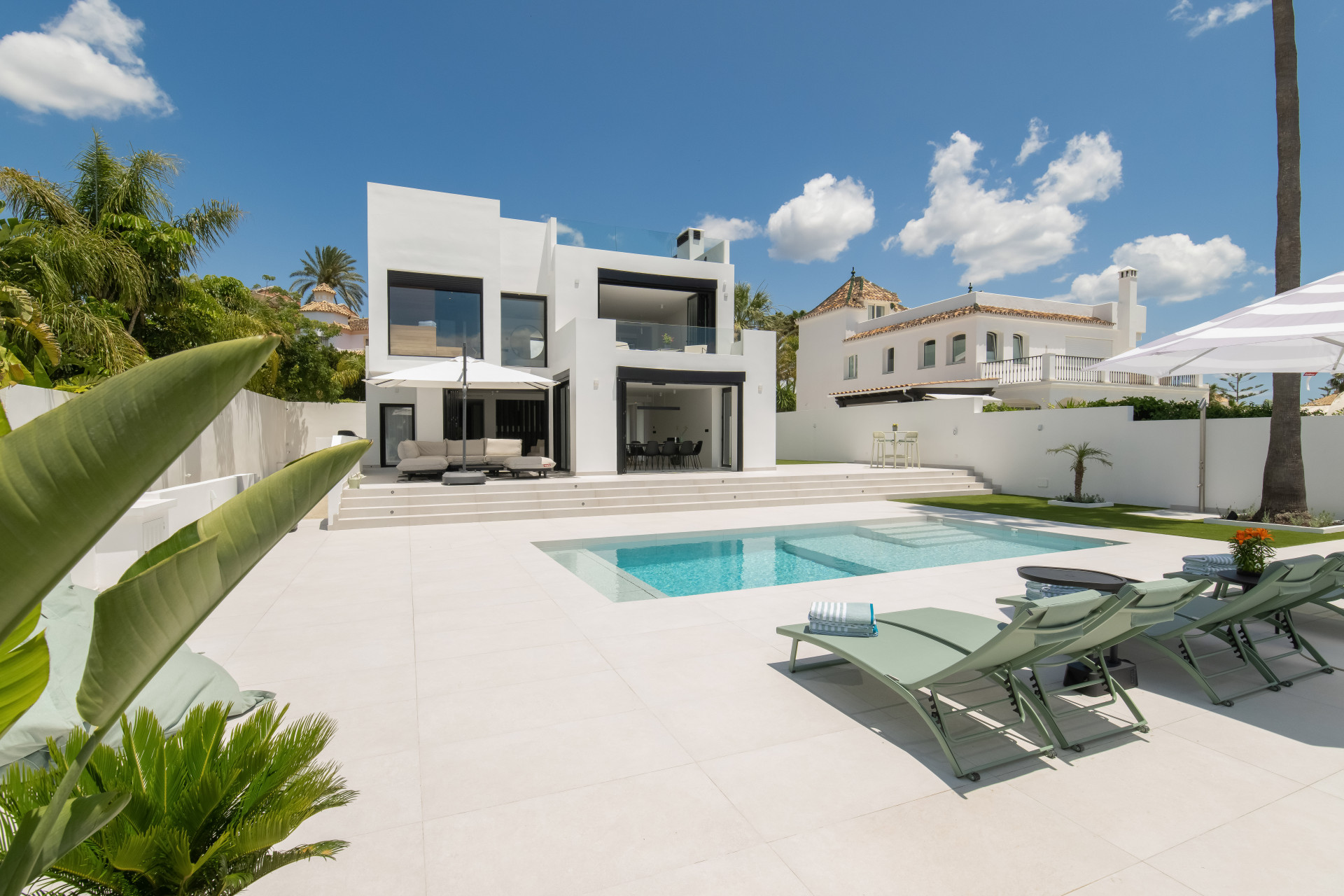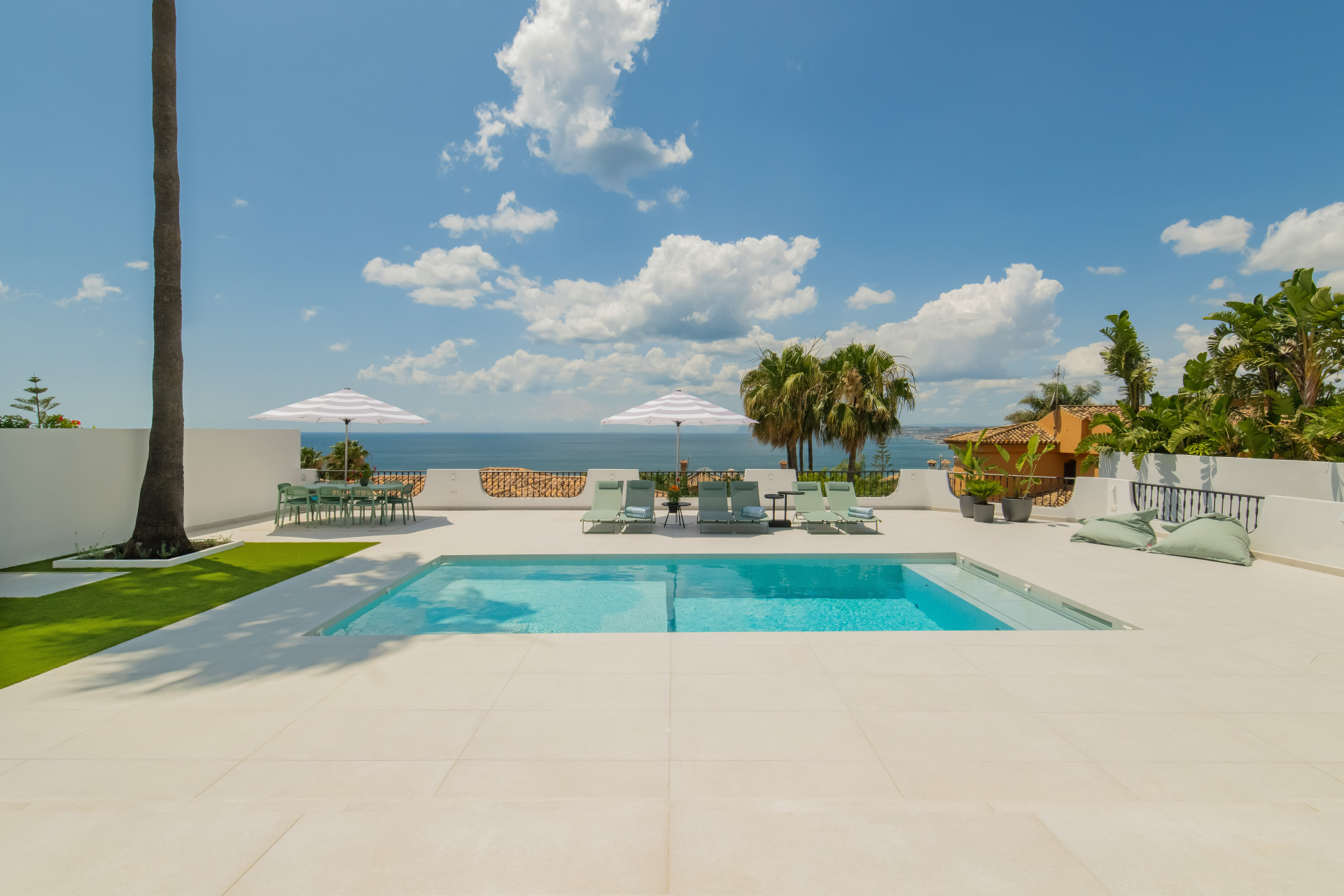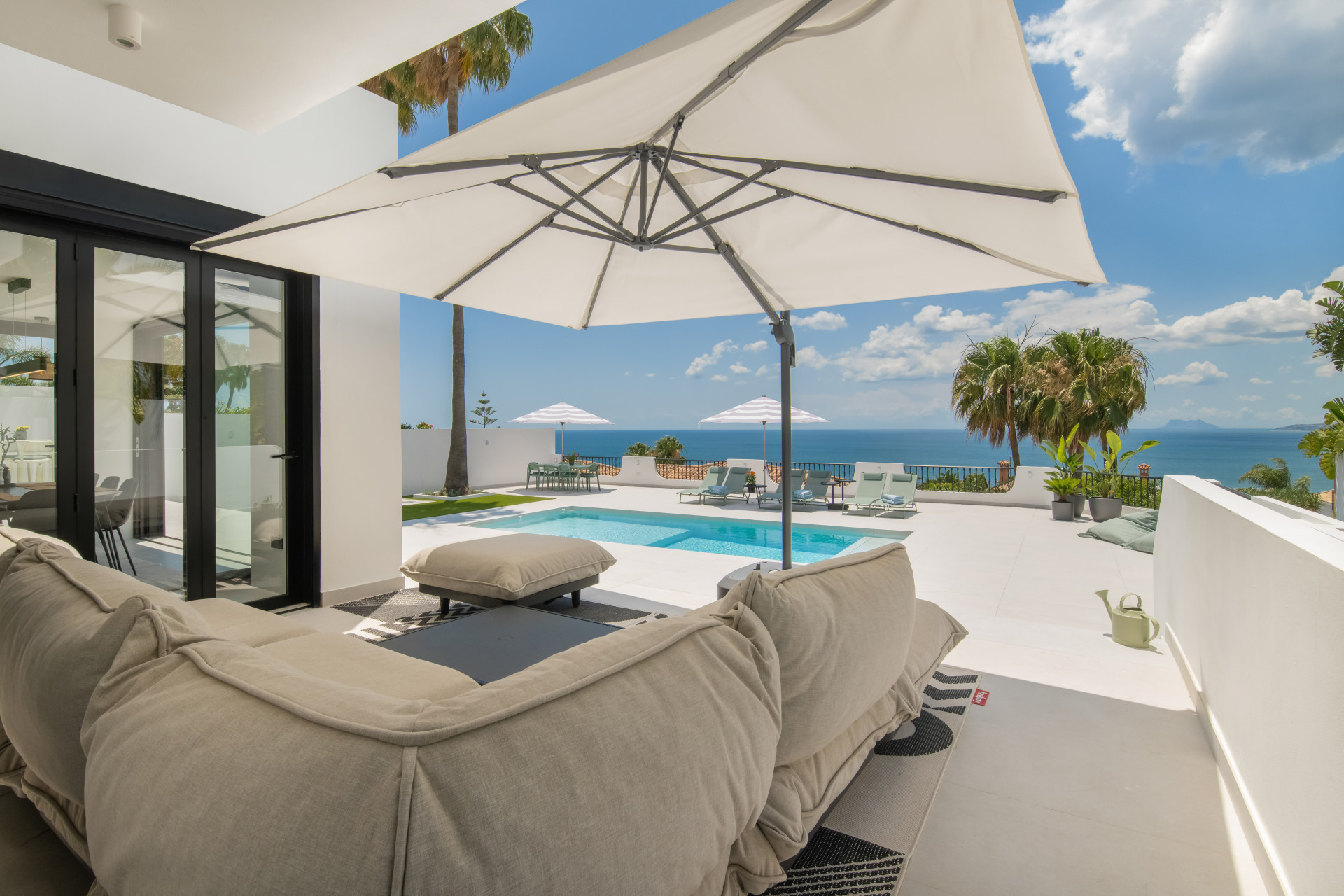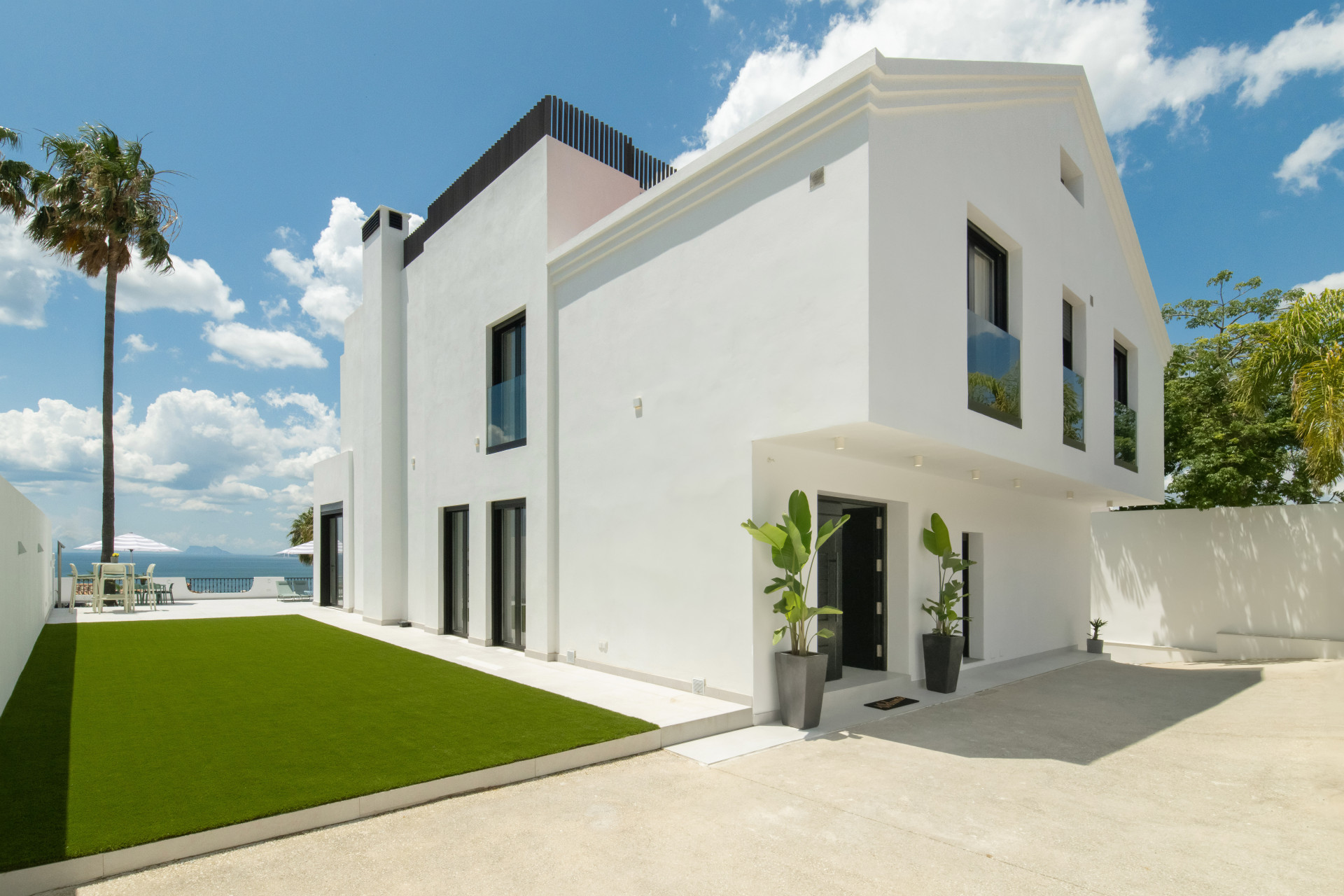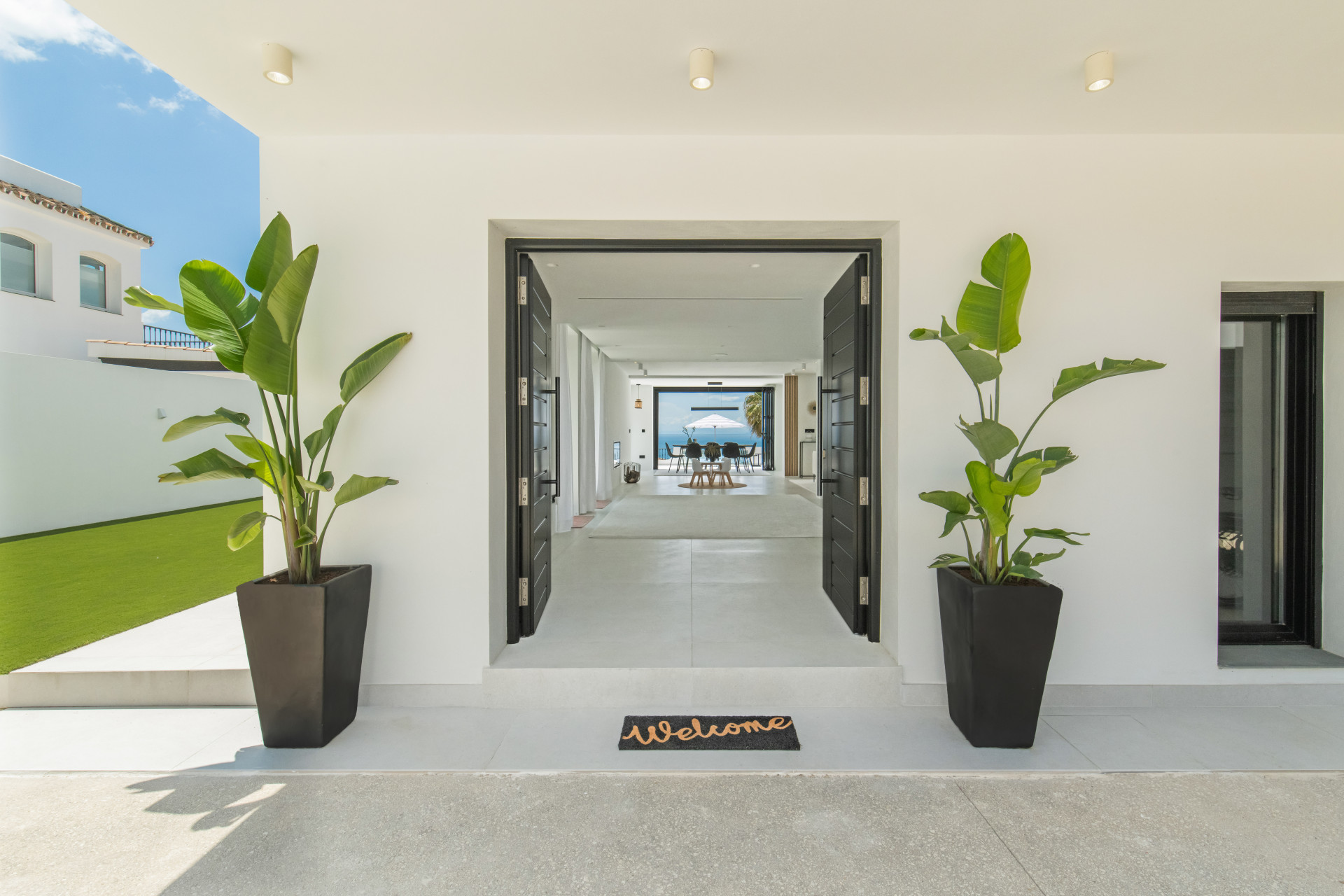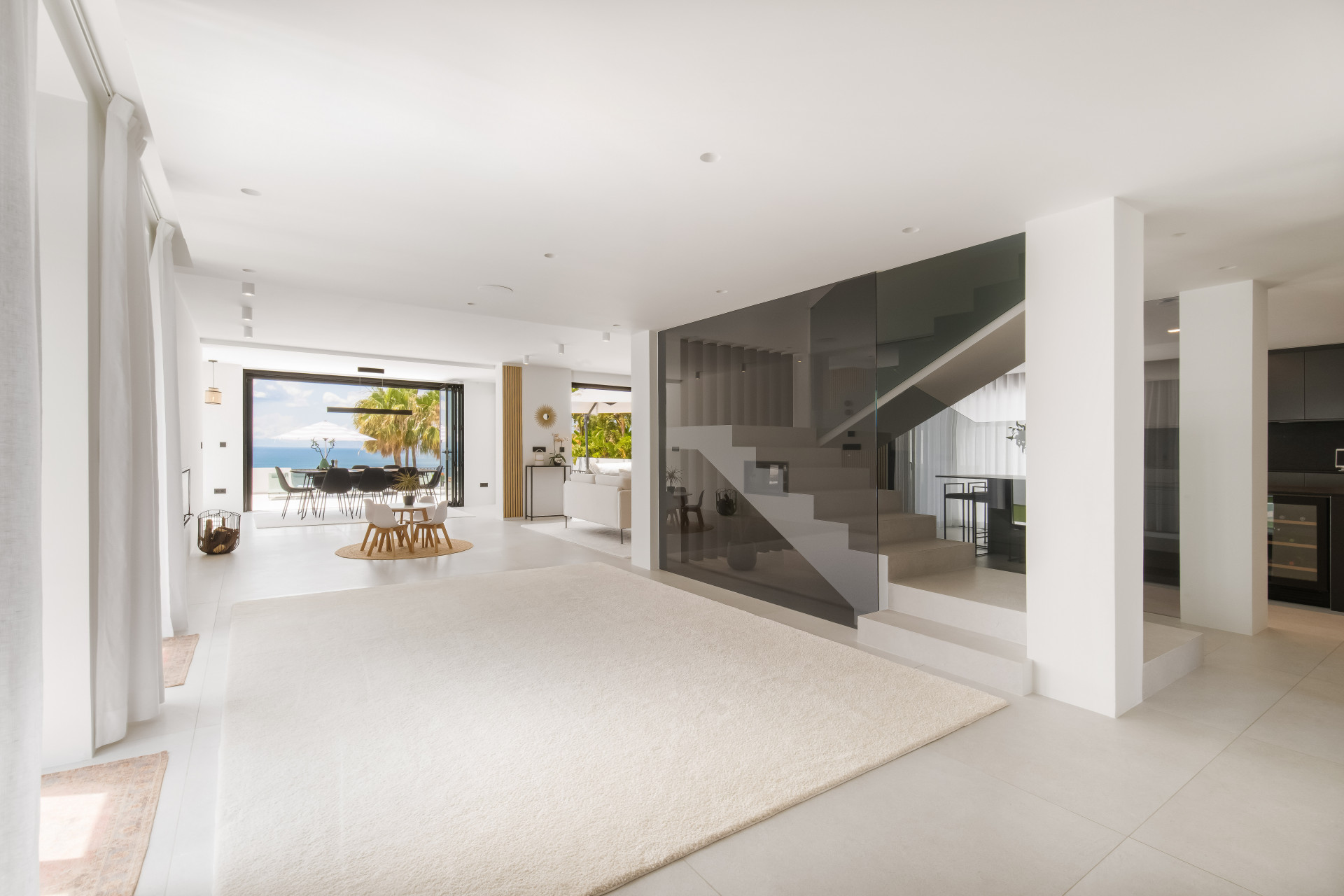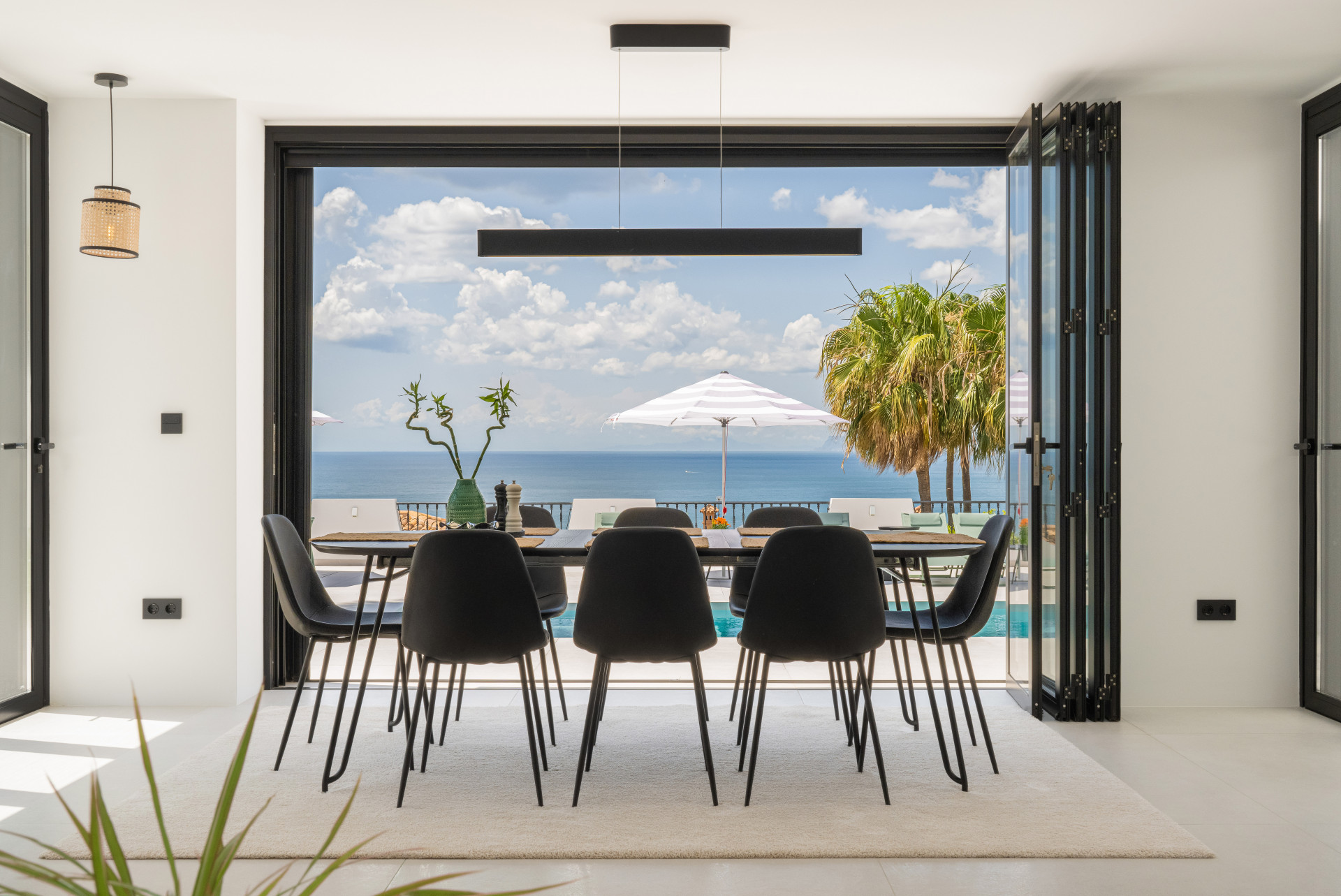 Introducing Villa Pearl, a stunning Mediterranean retreat nestled in the enchanting coastal town of Estepona. Boasting breathtaking panoramic views of the sparkling sea, this exquisite villa offers a harmonious blend of luxury, comfort, and natural beauty. With its five bedrooms, four bathrooms, and an array of exceptional amenities, Villa Pearl is a true gem awaiting your discovery.
Upon entering Villa Pearl, you will immediately be captivated by its elegant design and meticulous attention to detail. The spacious interior exudes an atmosphere of tranquility, with an abundance of natural light filtering through large windows, allowing the picturesque surroundings to seamlessly merge with the living space.
The master suite, a sanctuary of indulgence, presents a haven of relaxation and privacy. Featuring an ensuite bathroom with lavish finishes, and to further enhance the experience, a private sauna is at your disposal, offering a rejuvenating escape from the cares of the world.
For those seeking an active lifestyle, Villa Pearl presents a fully equipped gym where you can maintain your fitness routine while enjoying the invigorating sea views. And when it's time to unwind, the cinema room provides the perfect setting for movie nights with family and friends.
Step outside into the enchanting garden and be greeted by a magnificent swimming pool that seems to merge seamlessly with the azure waters of the ocean. Immerse yourself in its refreshing embrace or bask in the Mediterranean sun on the poolside loungers. The outdoor living space invites you to savor al fresco meals, entertain guests, or simply relish in the tranquility of your surroundings.
An exceptional feature of Villa Pearl is its inviting solarium, a haven of serenity offering breathtaking views of both the majestic mountains and the glistening sea. This idyllic spot provides the ideal setting for relaxation and contemplation, where you can unwind while immersing yourself in the captivating beauty of the landscape.
Villa Pearl is a true paradise, where luxury living seamlessly combines with the natural splendor of Estepona. Whether you seek a tranquil retreat or an exquisite entertainment space, this remarkable villa promises an unforgettable experience, enveloping you in beauty and elegance at every turn.
Array