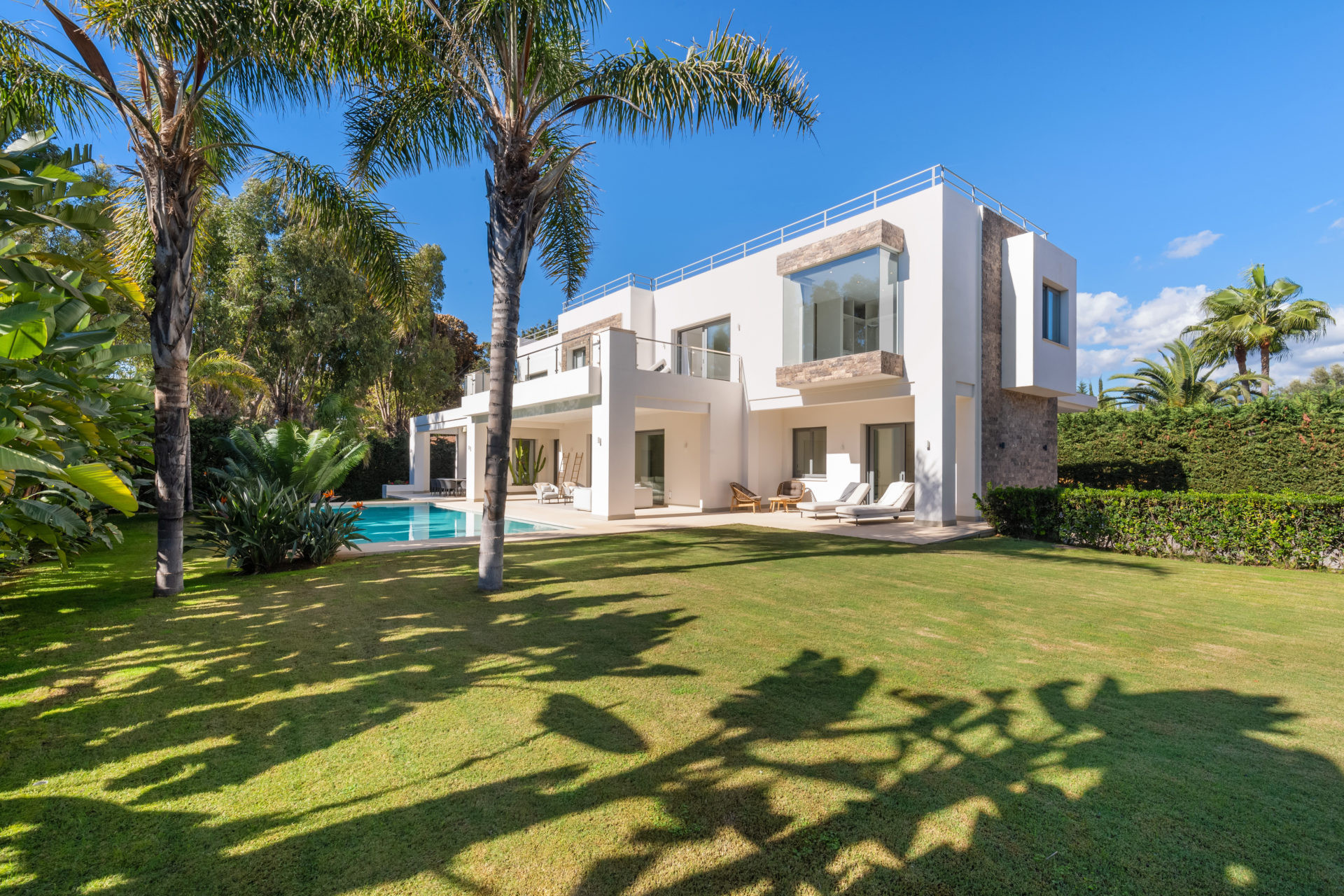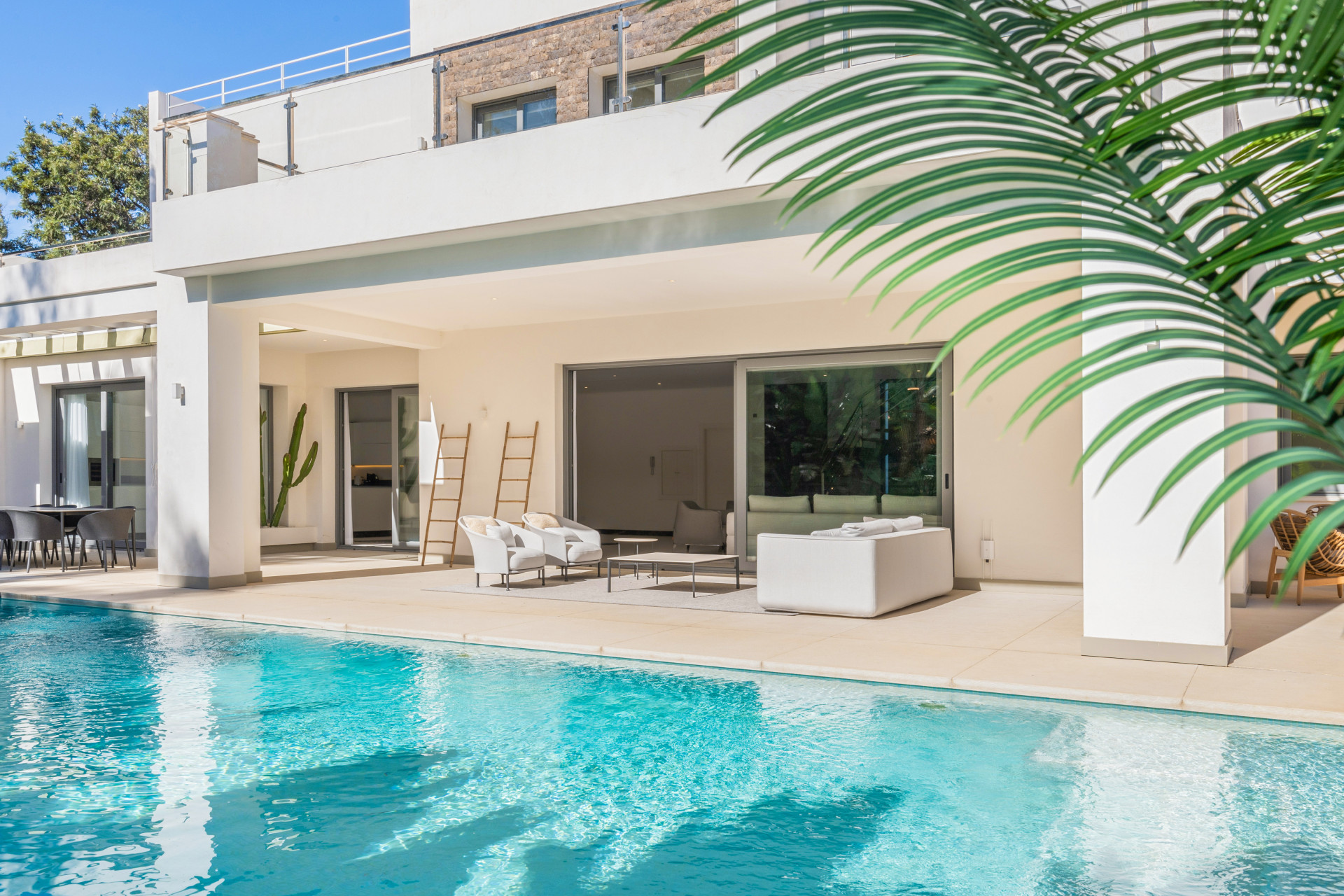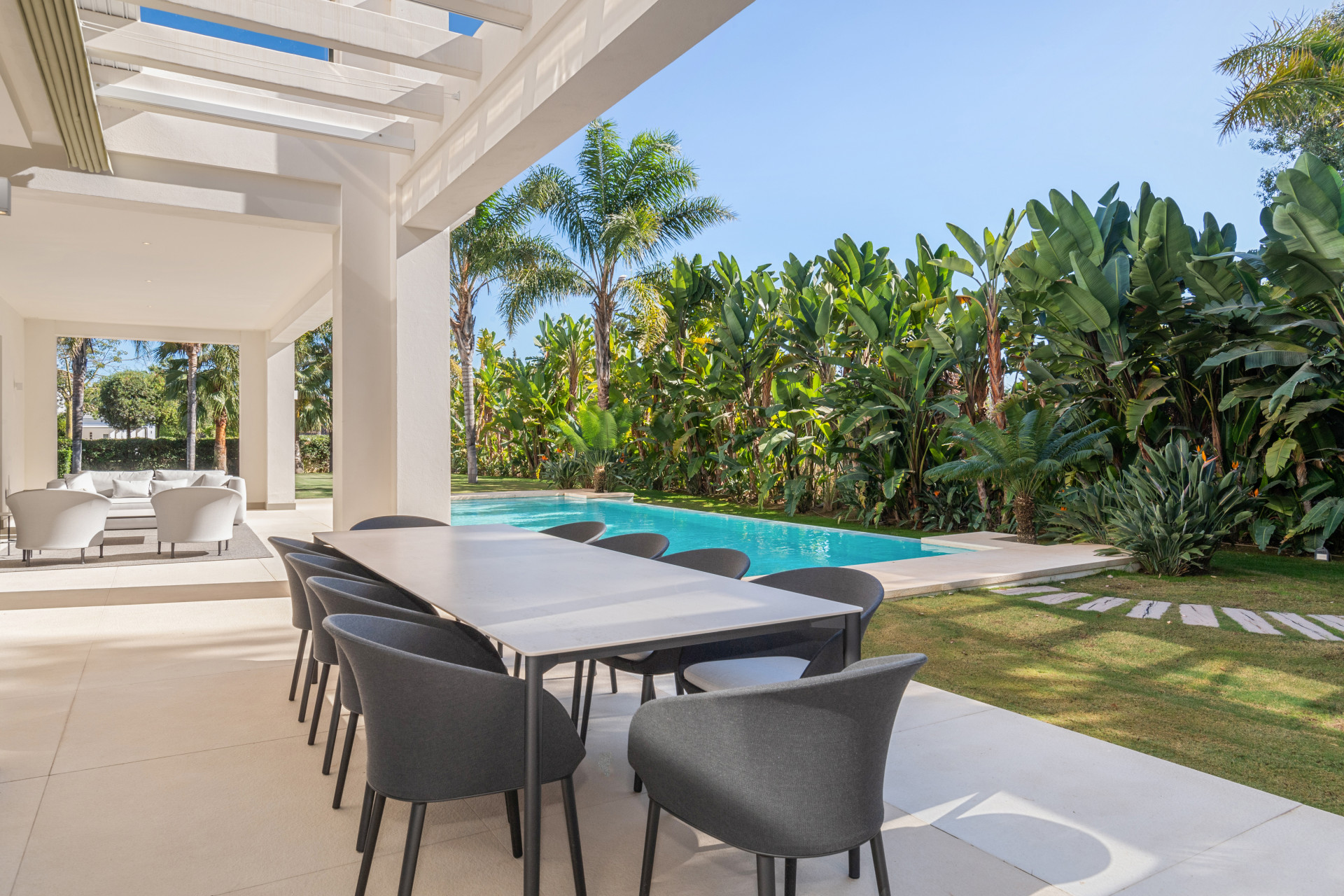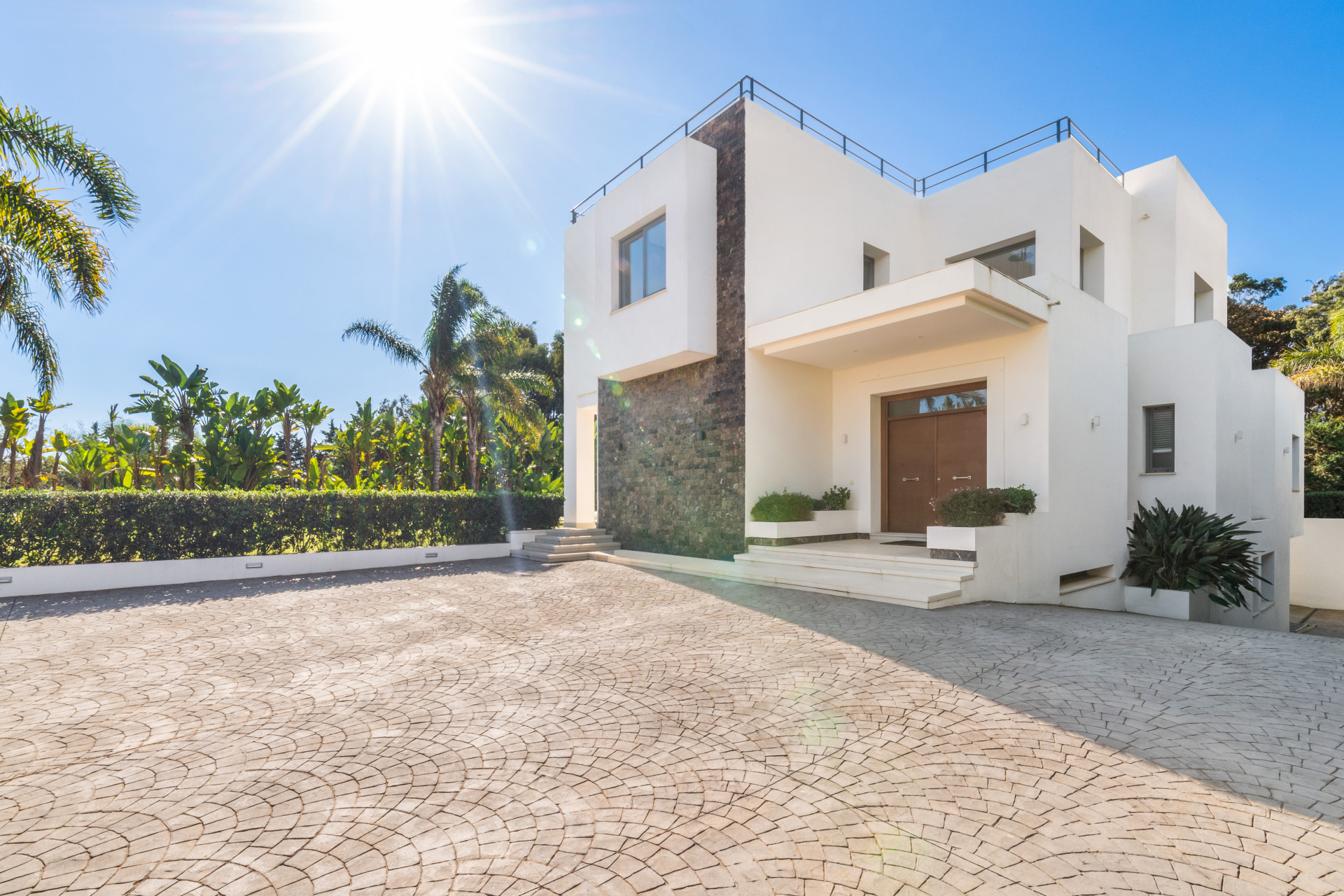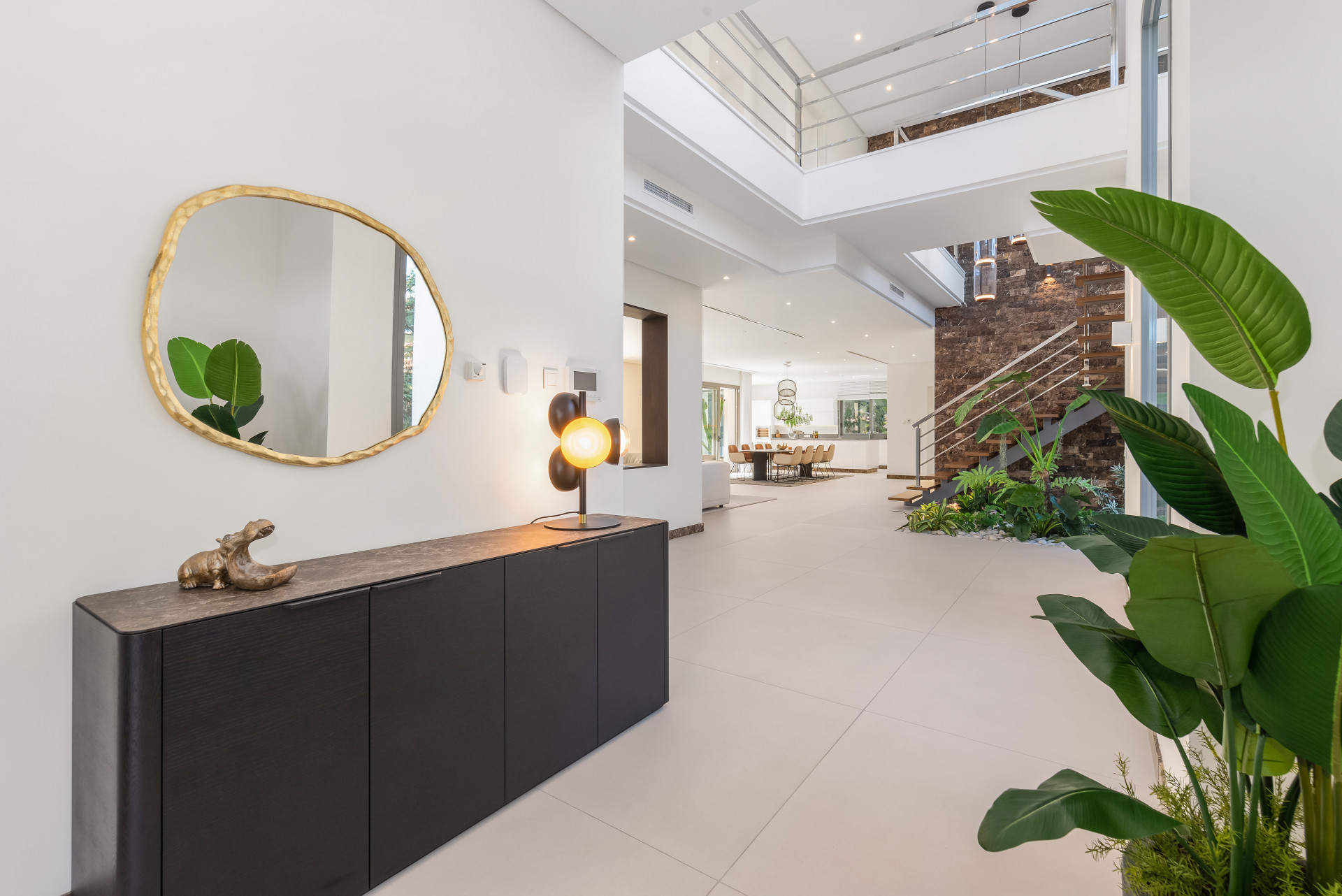 Guadalmina Baja
Villa Galicia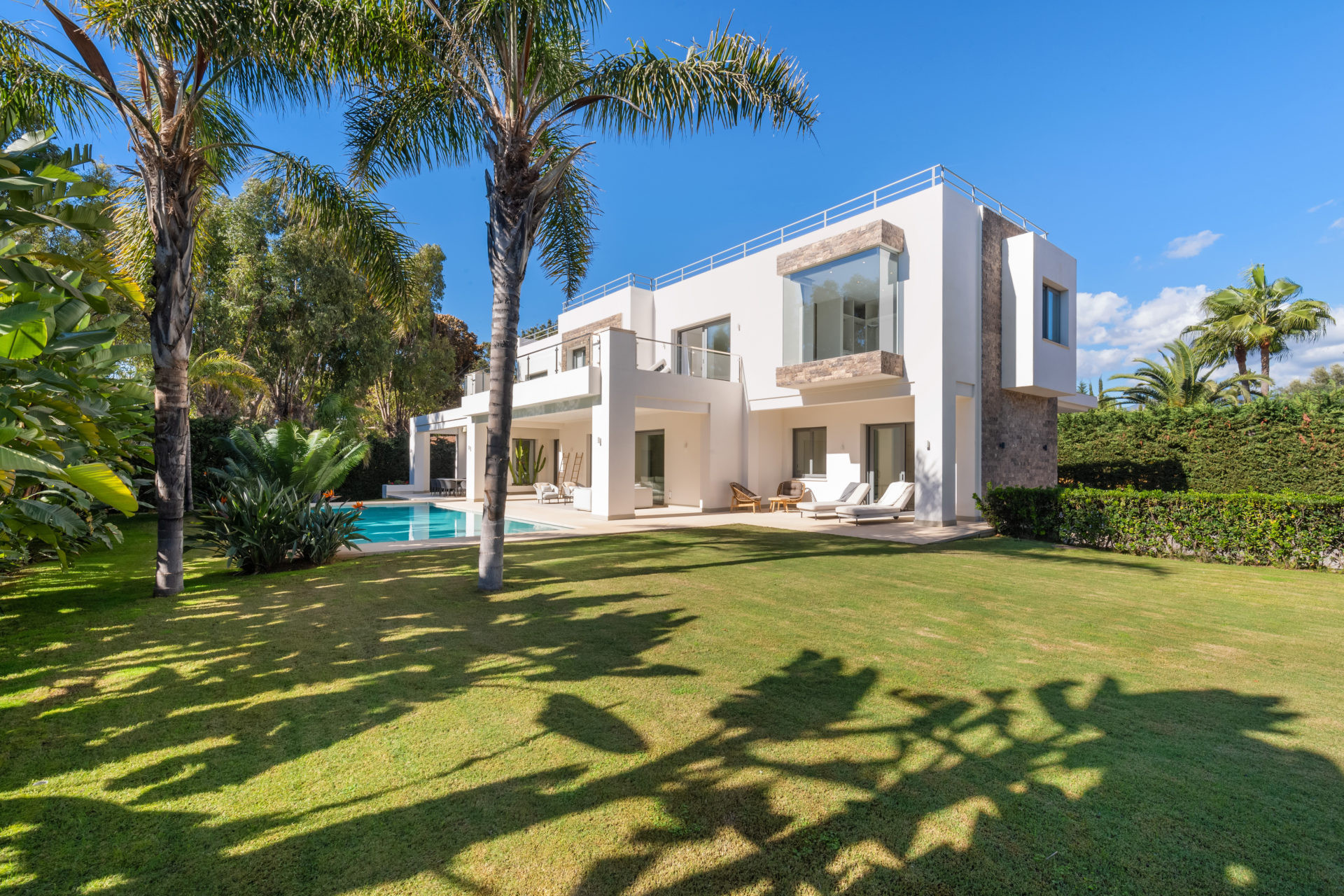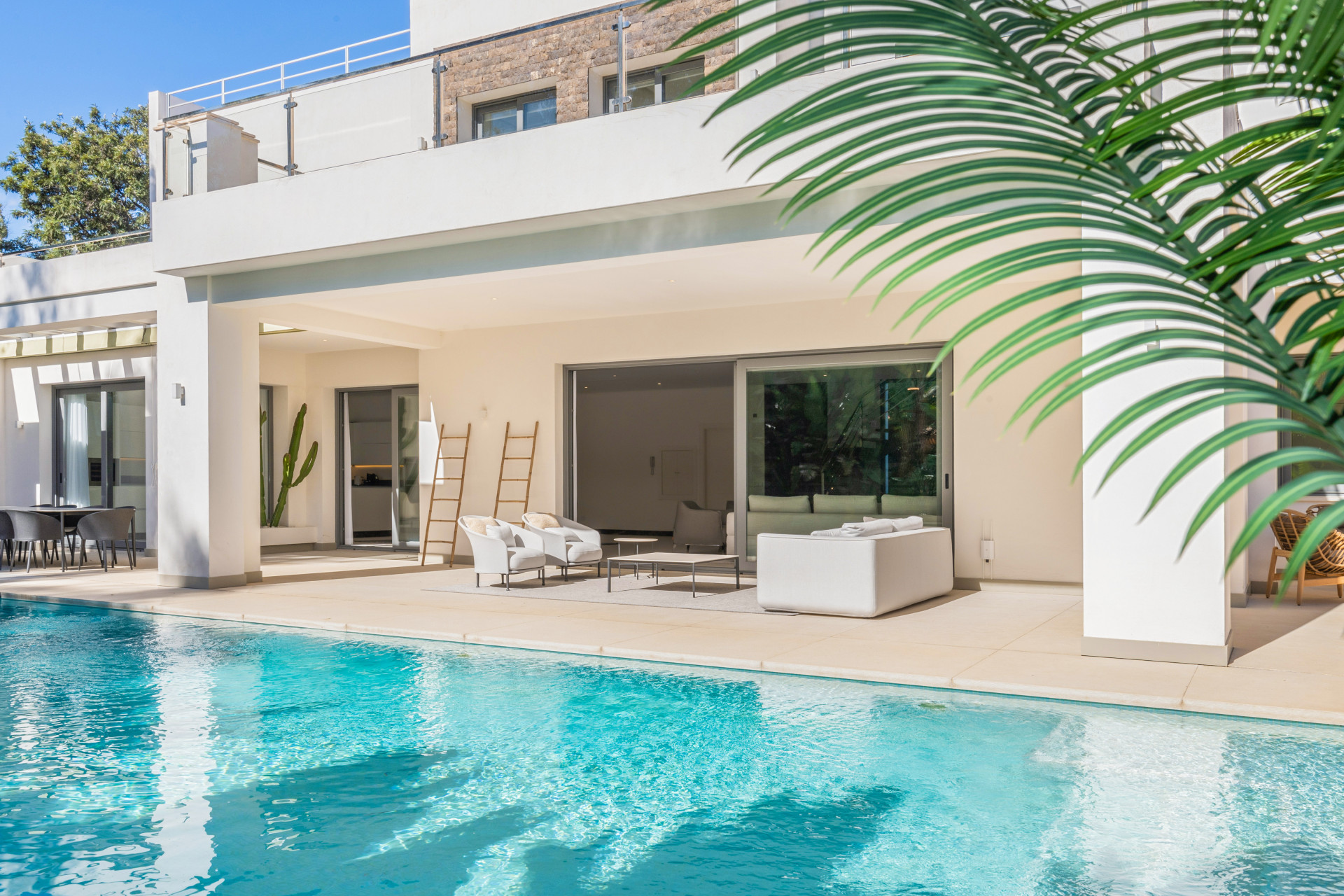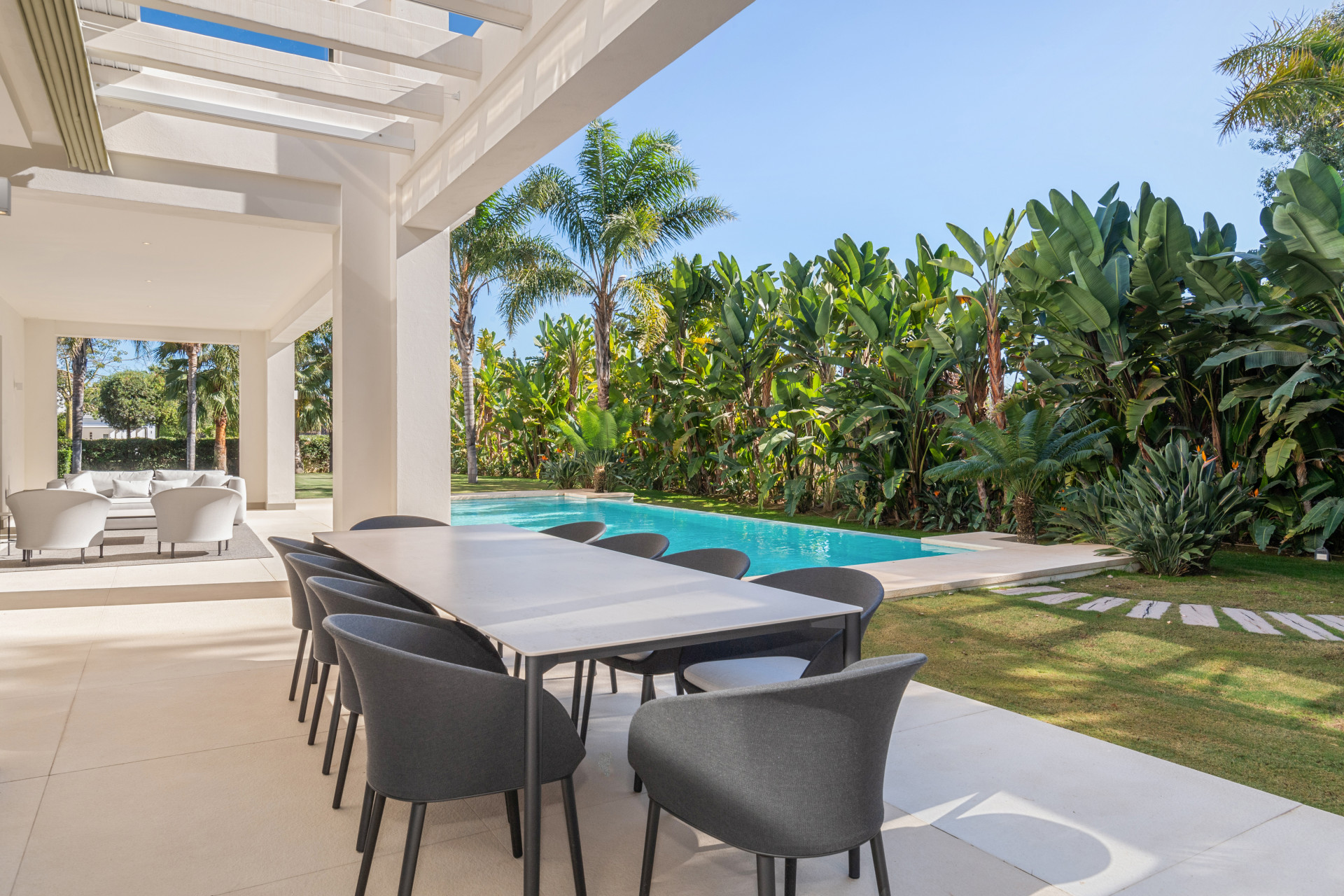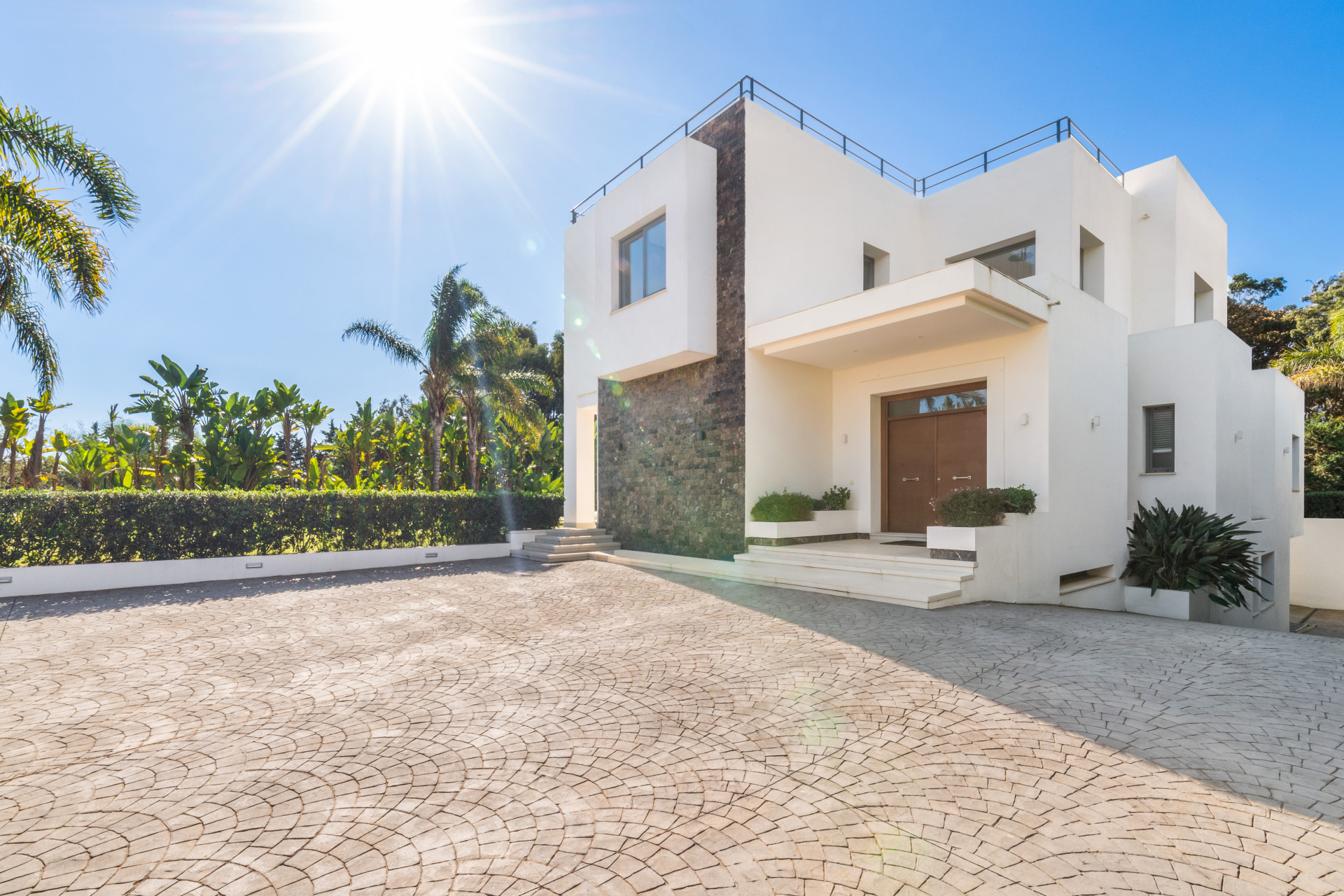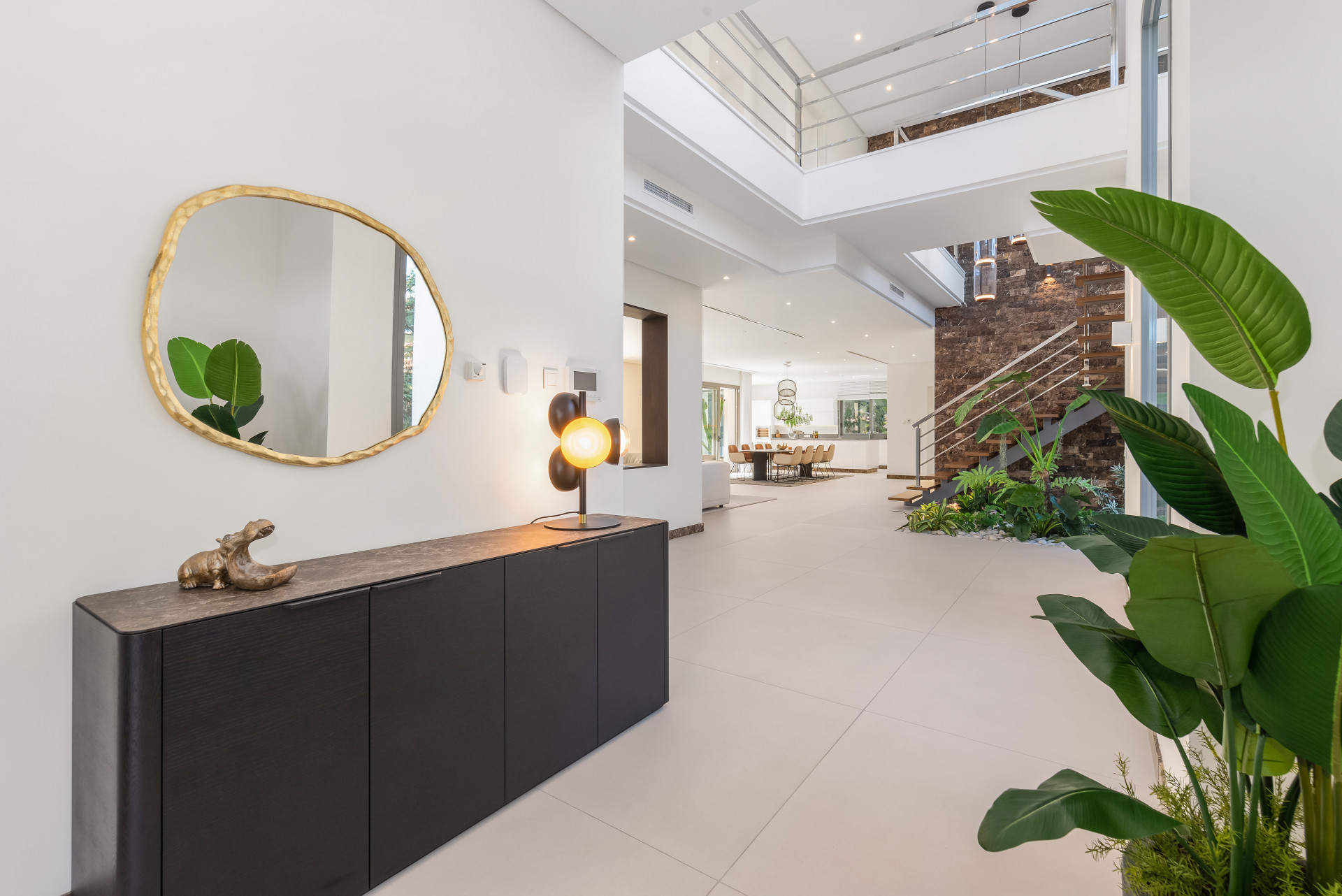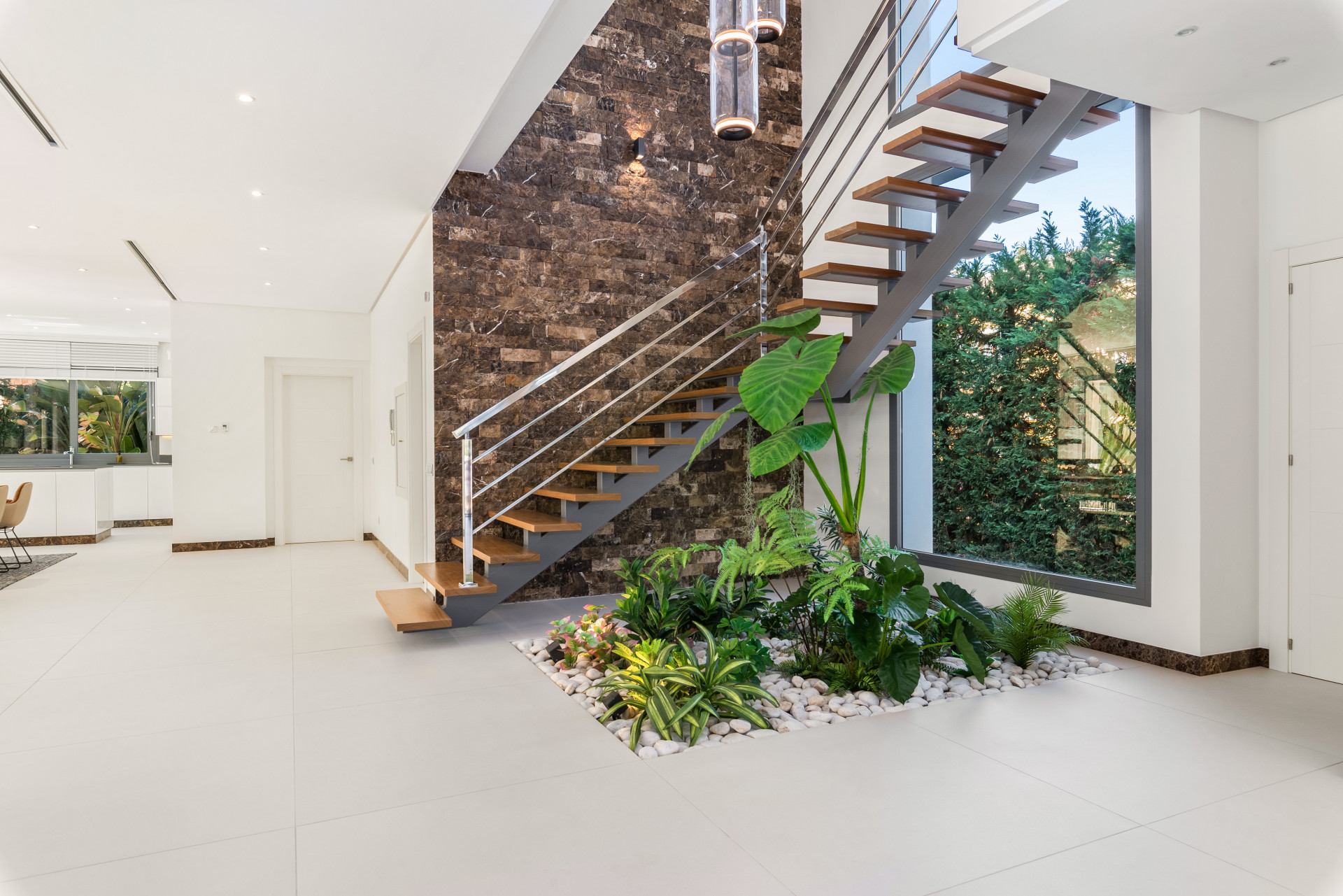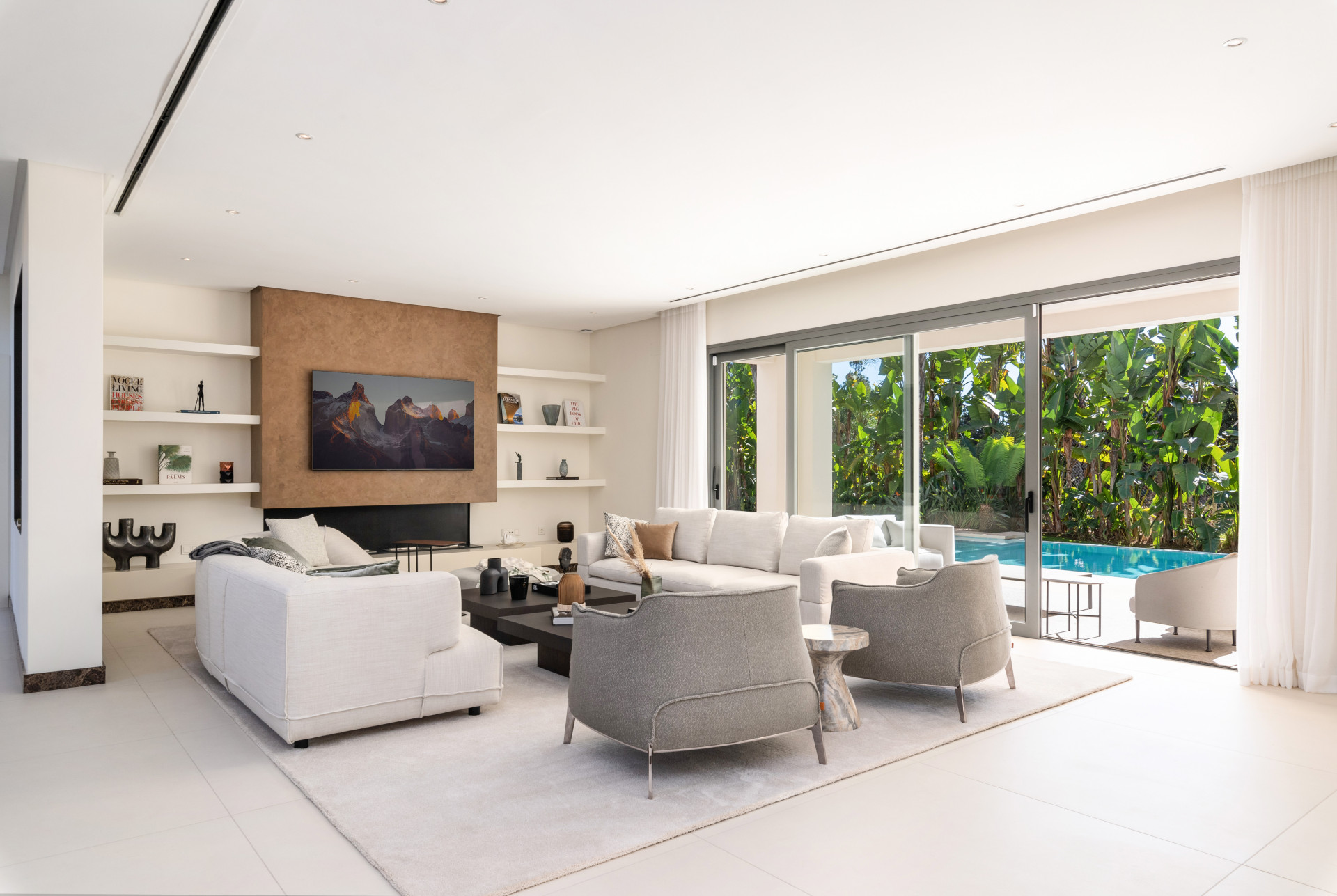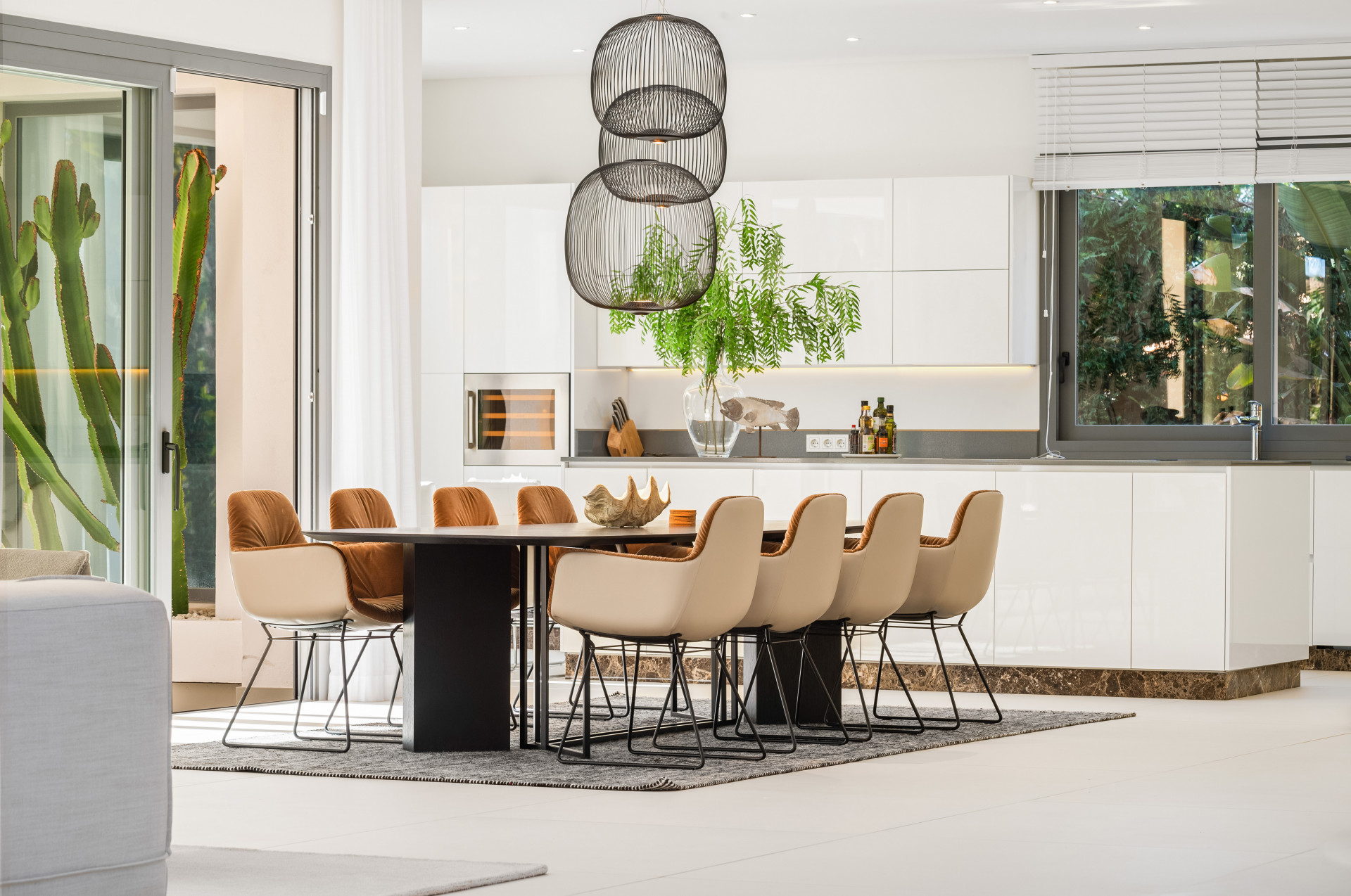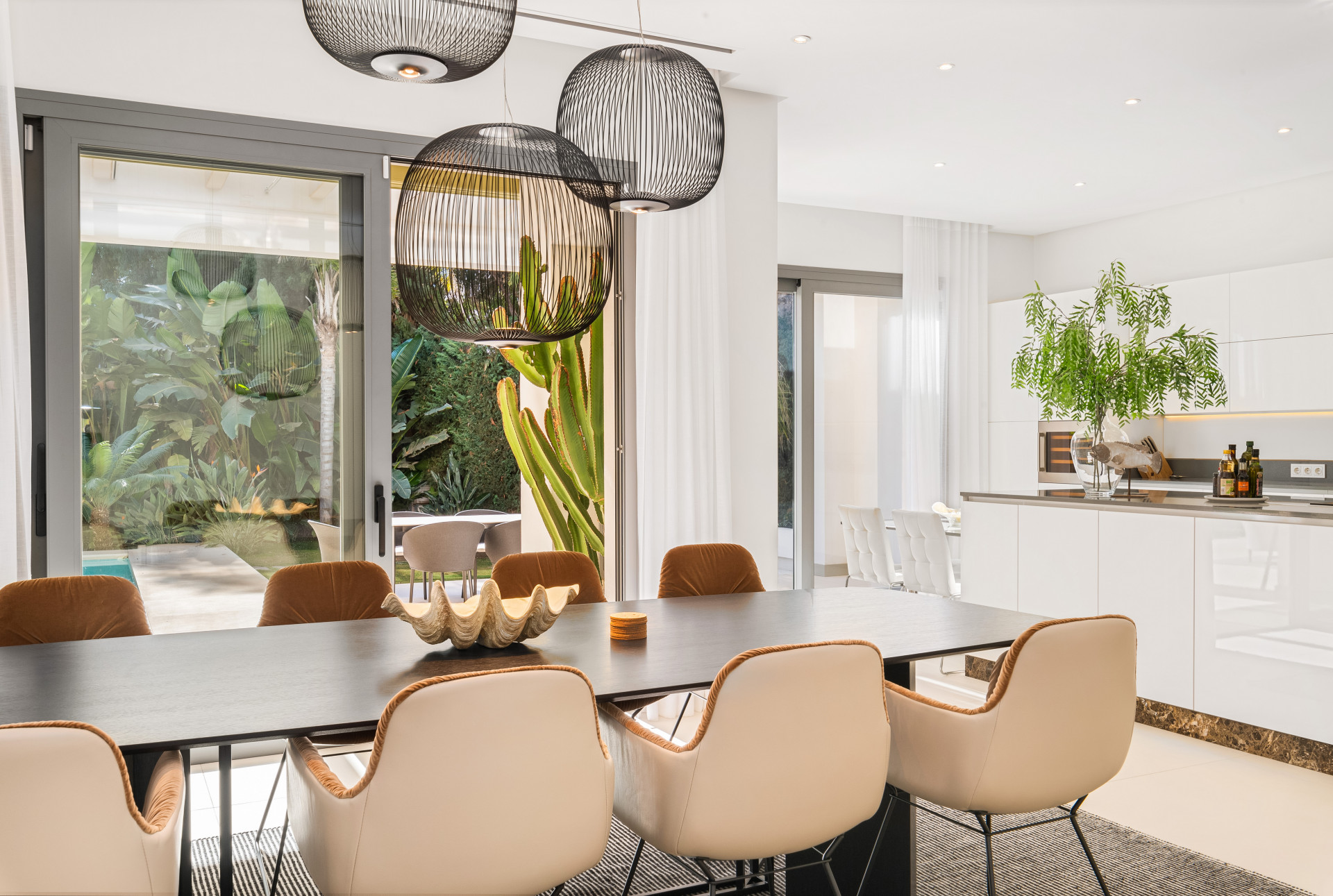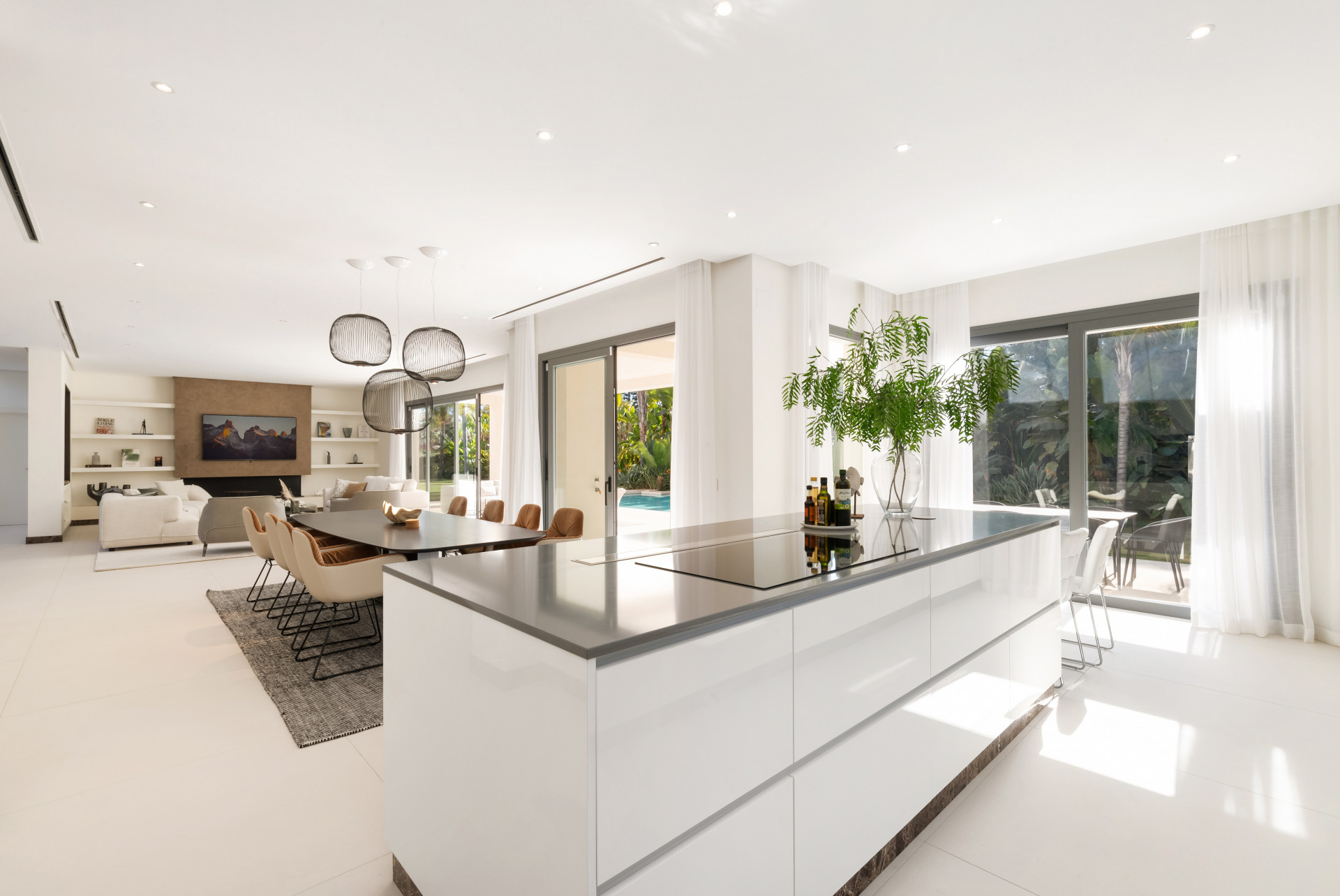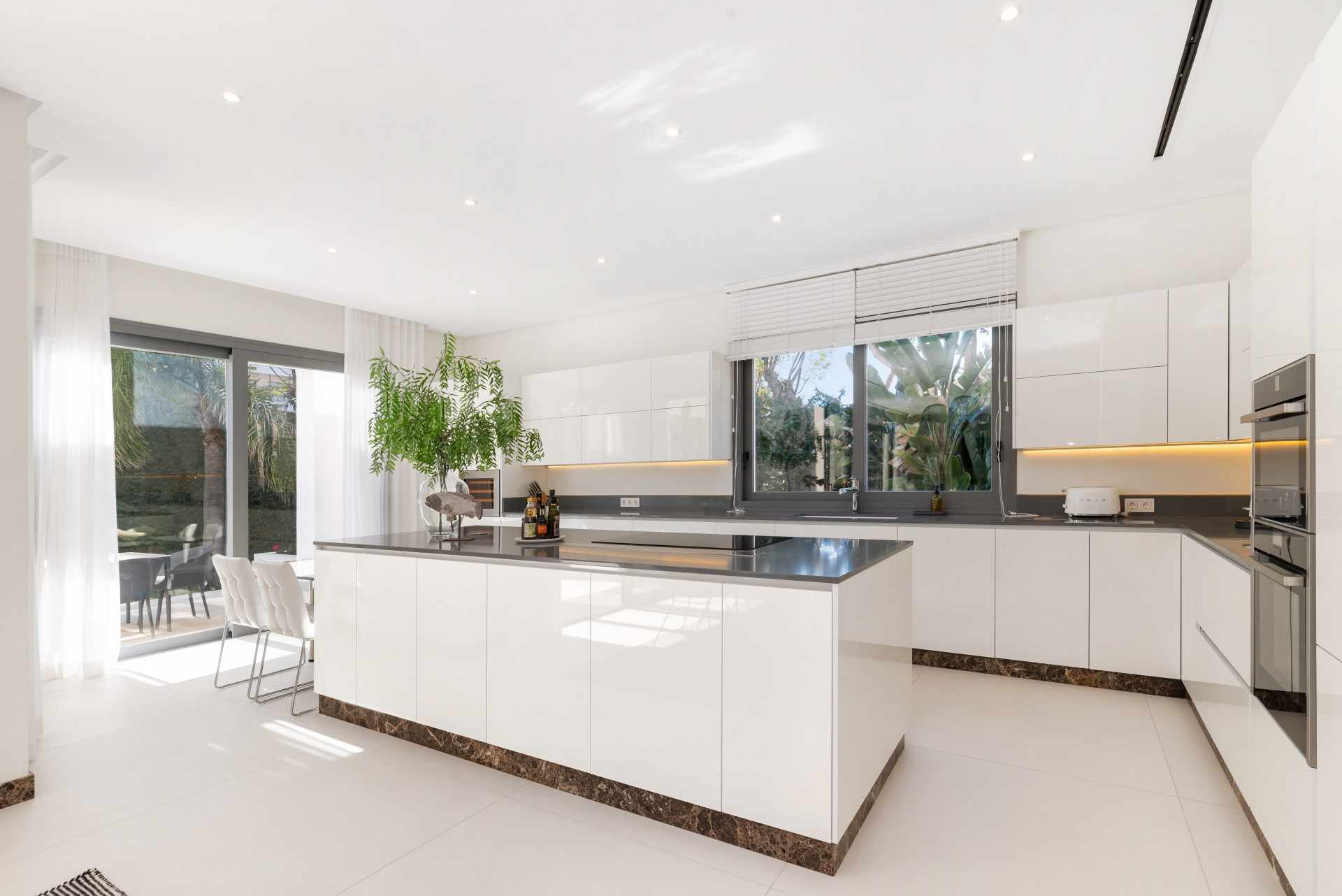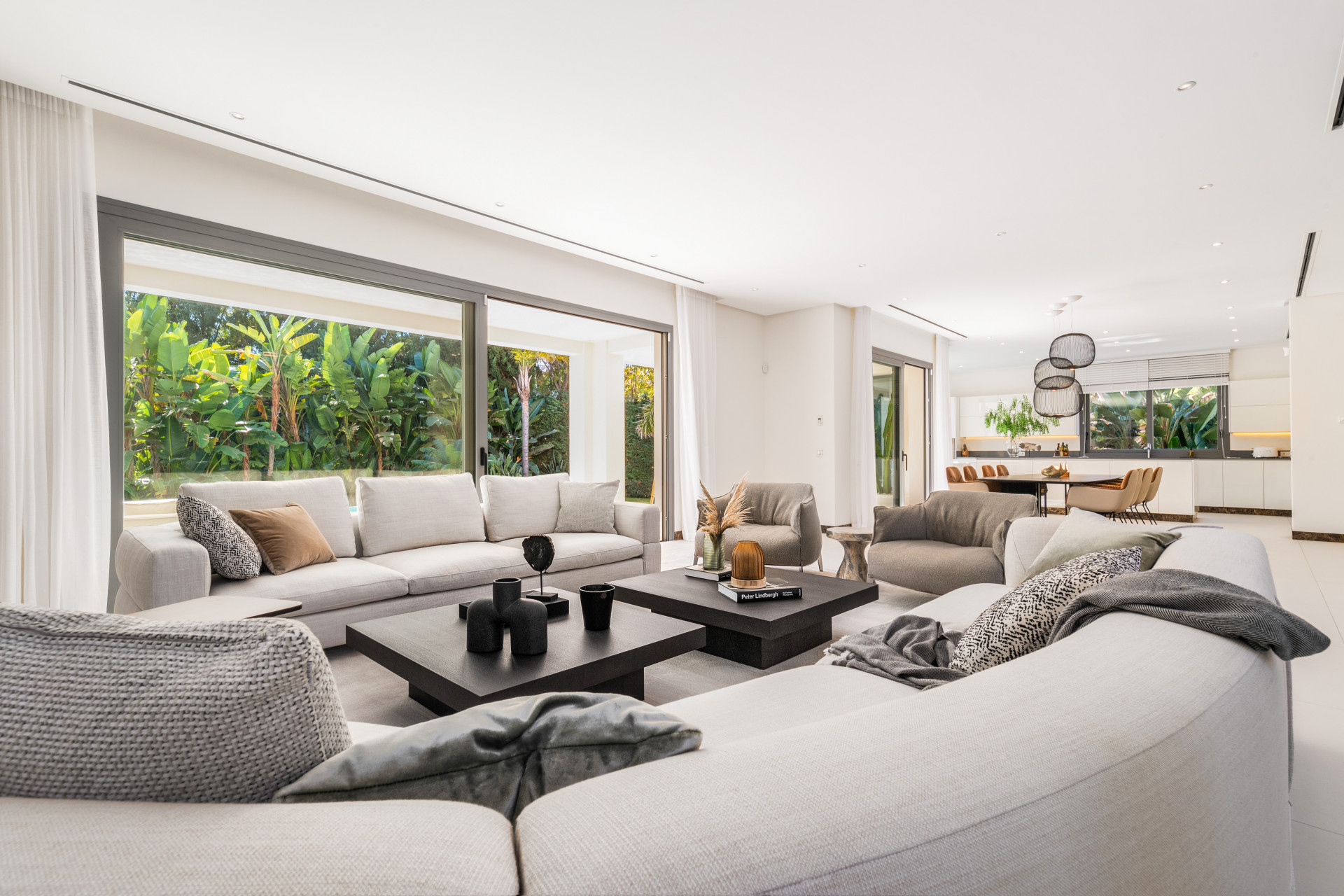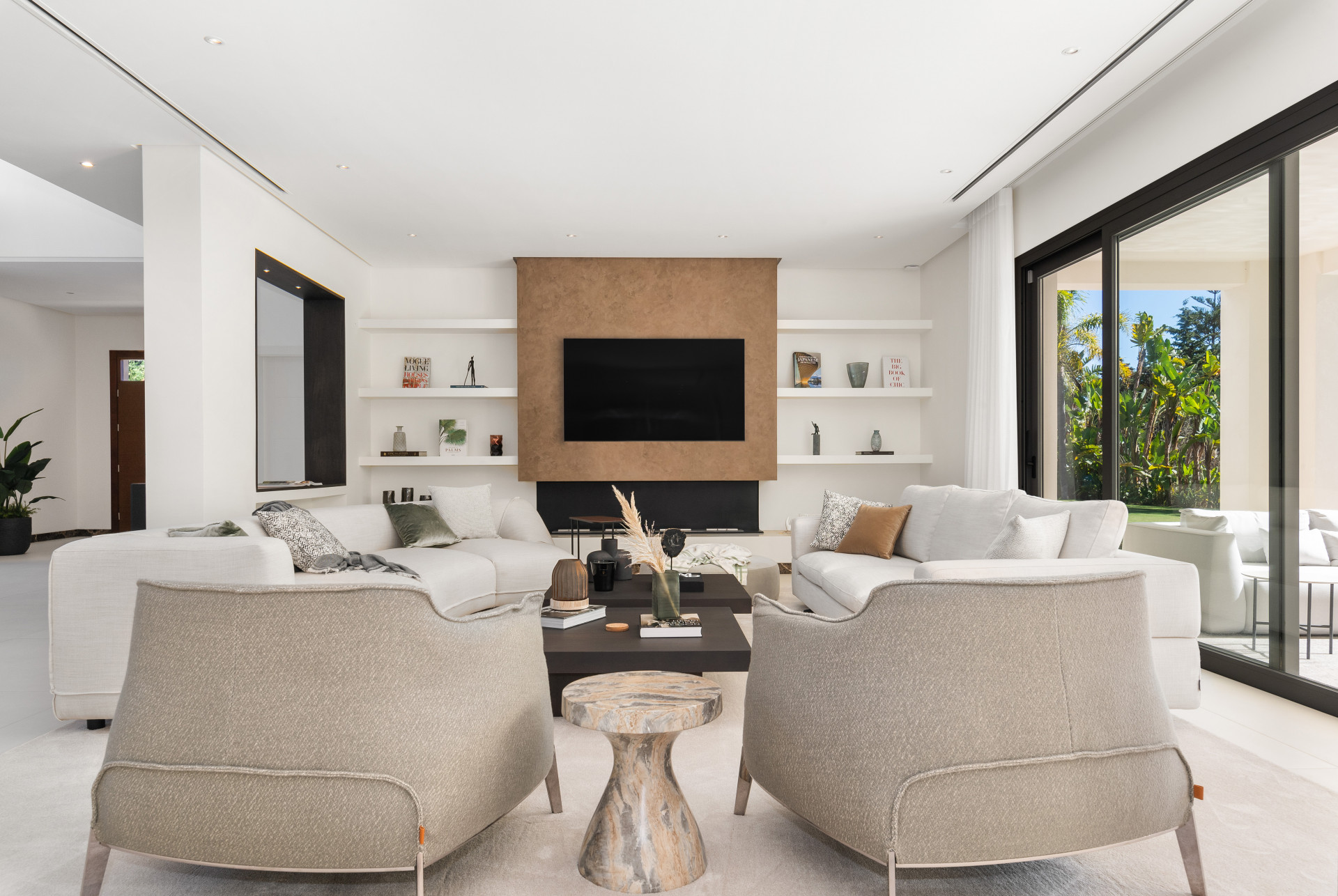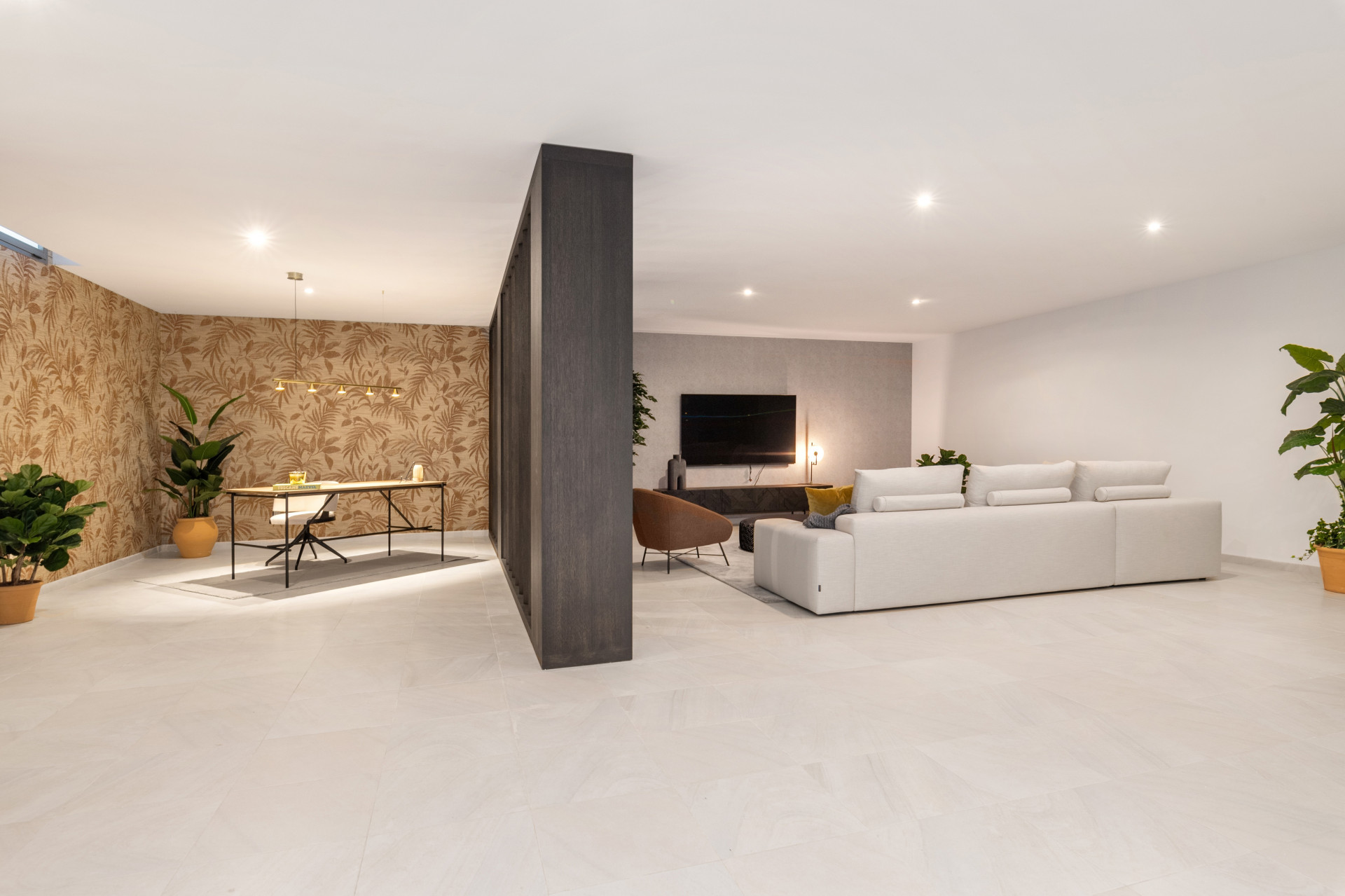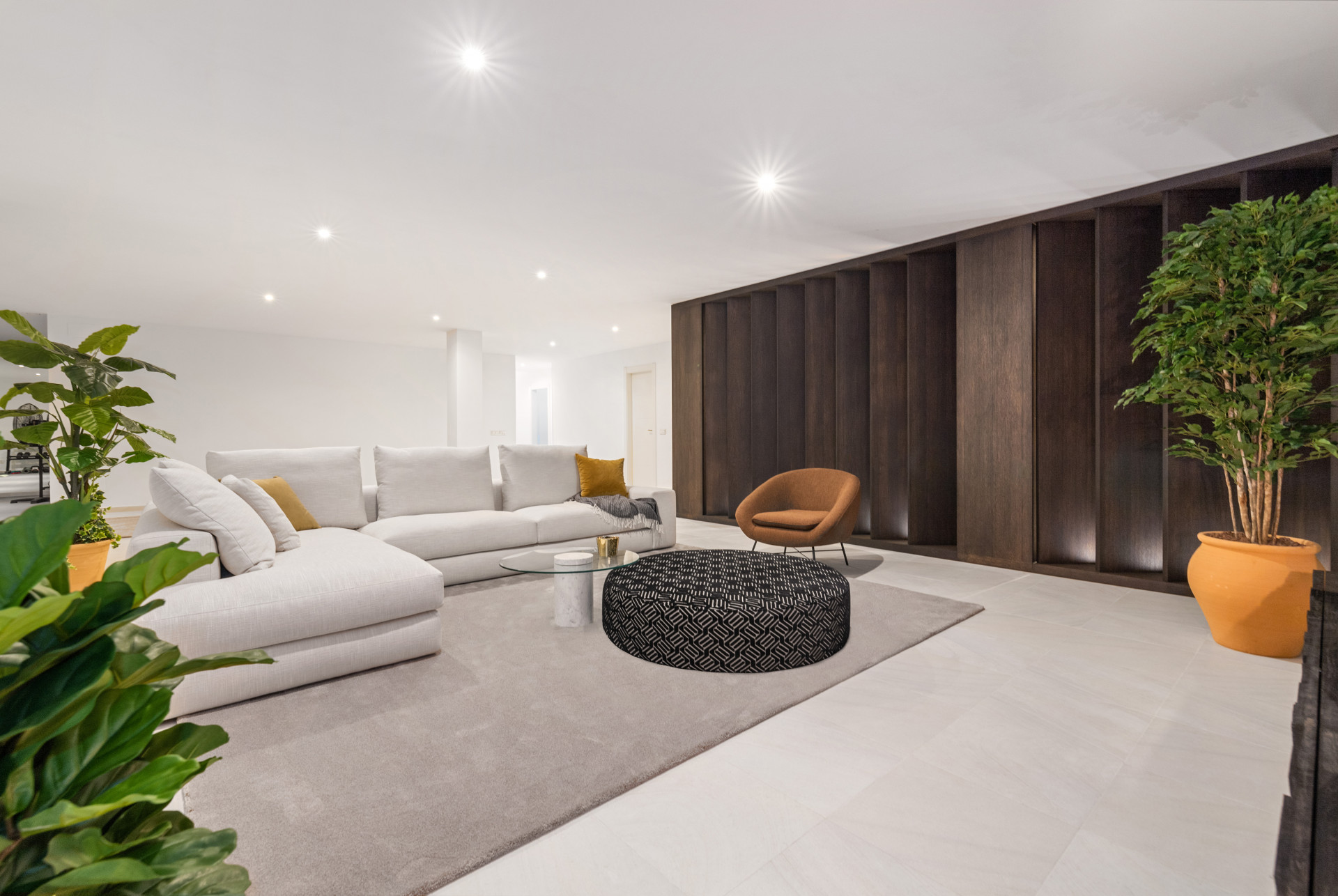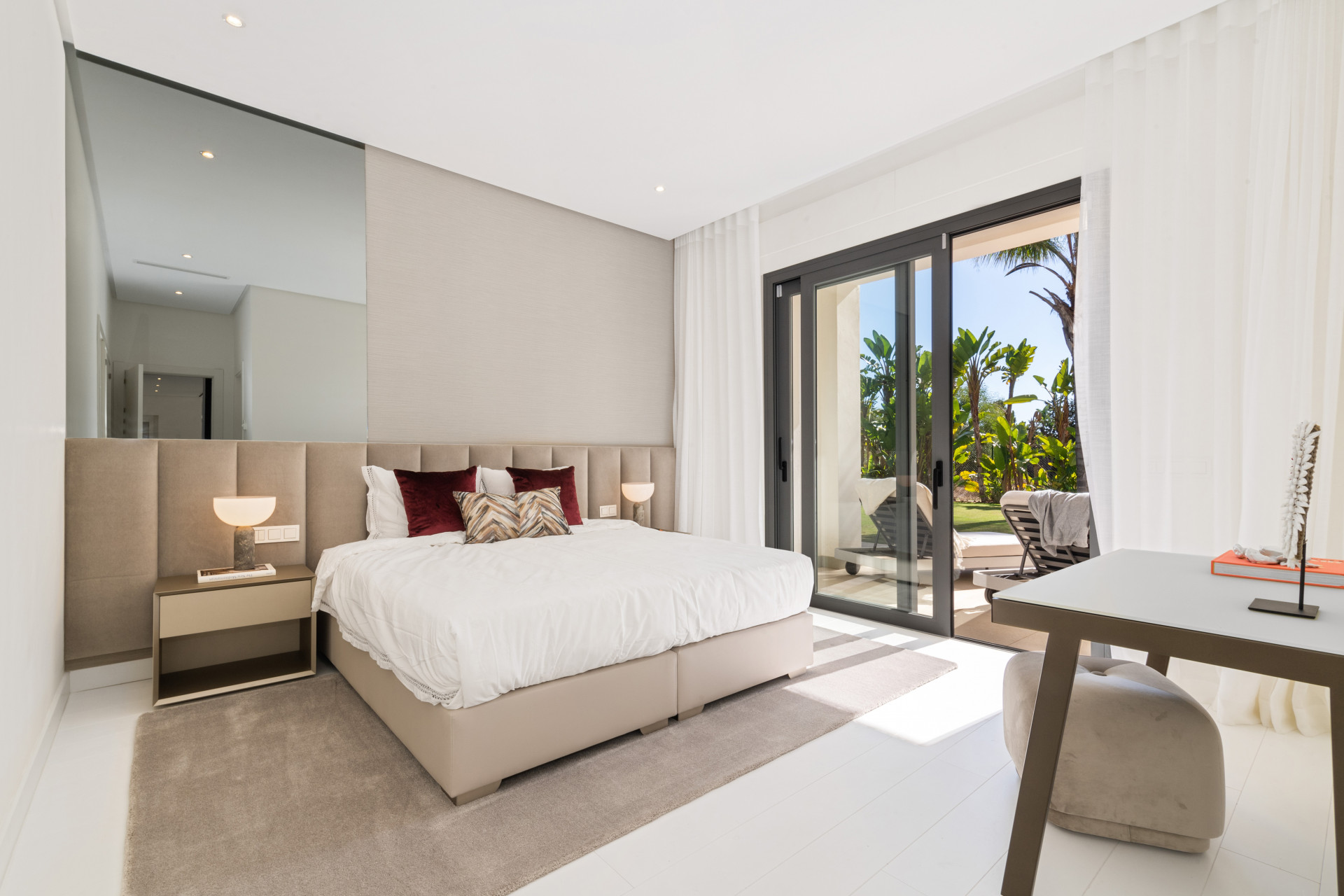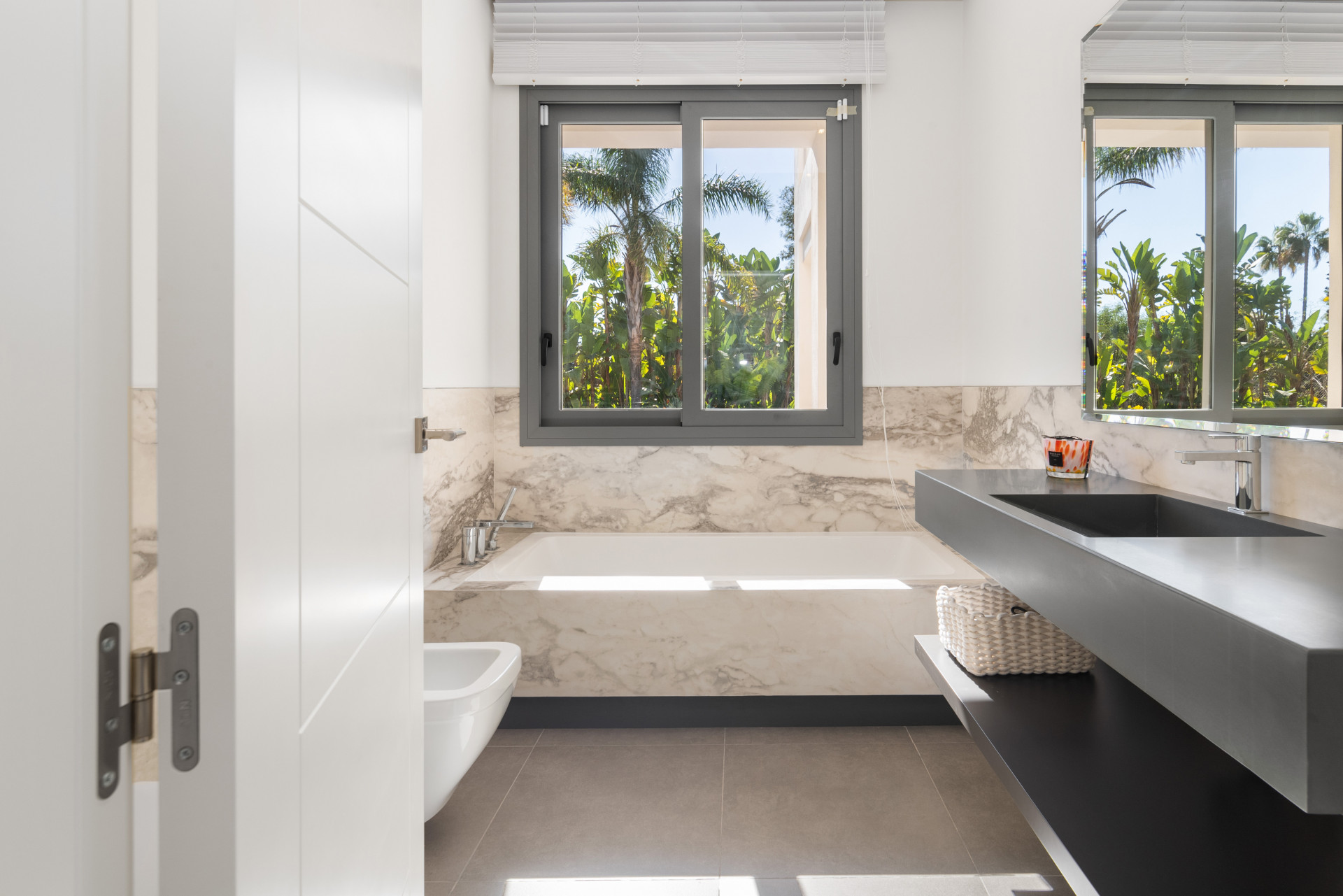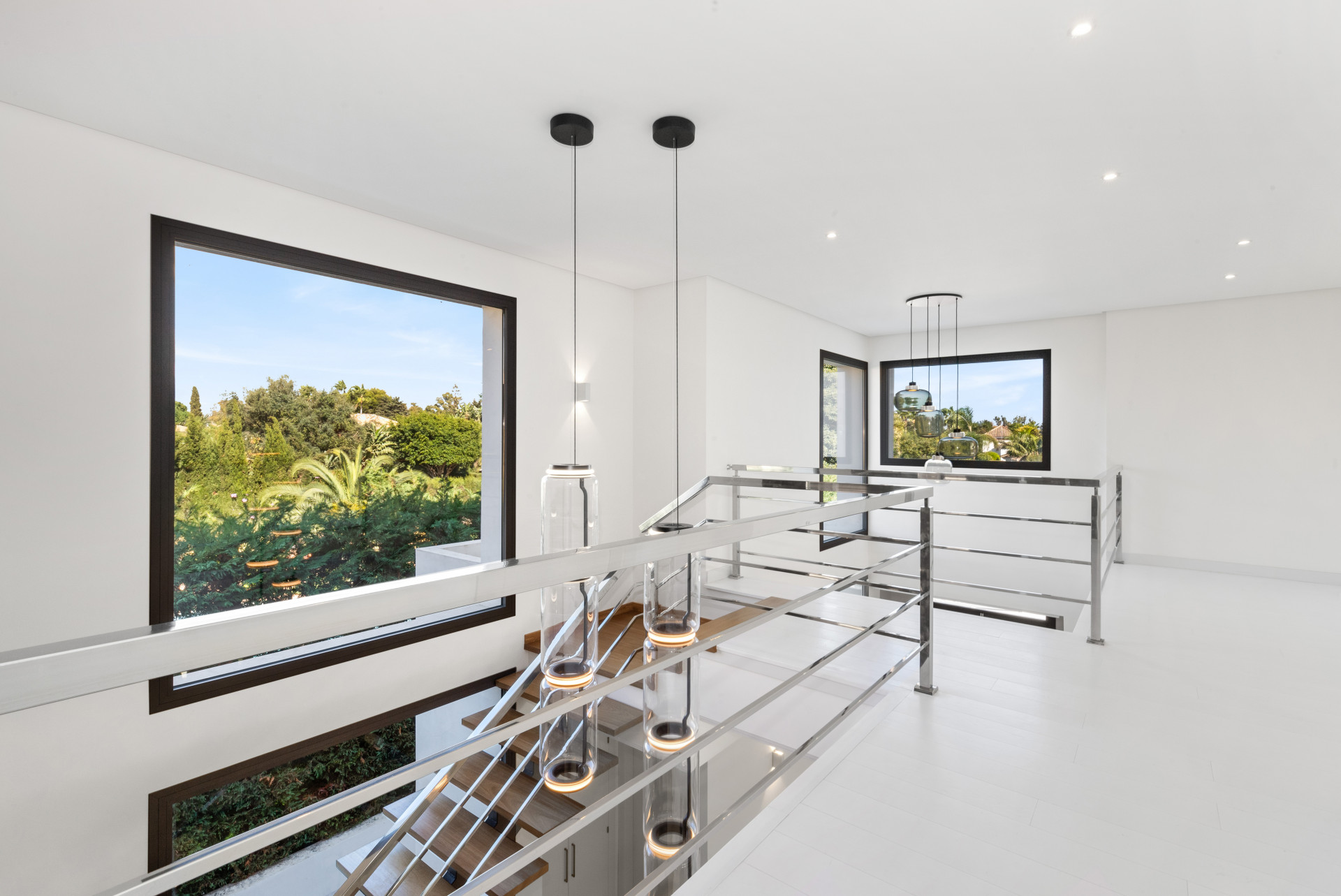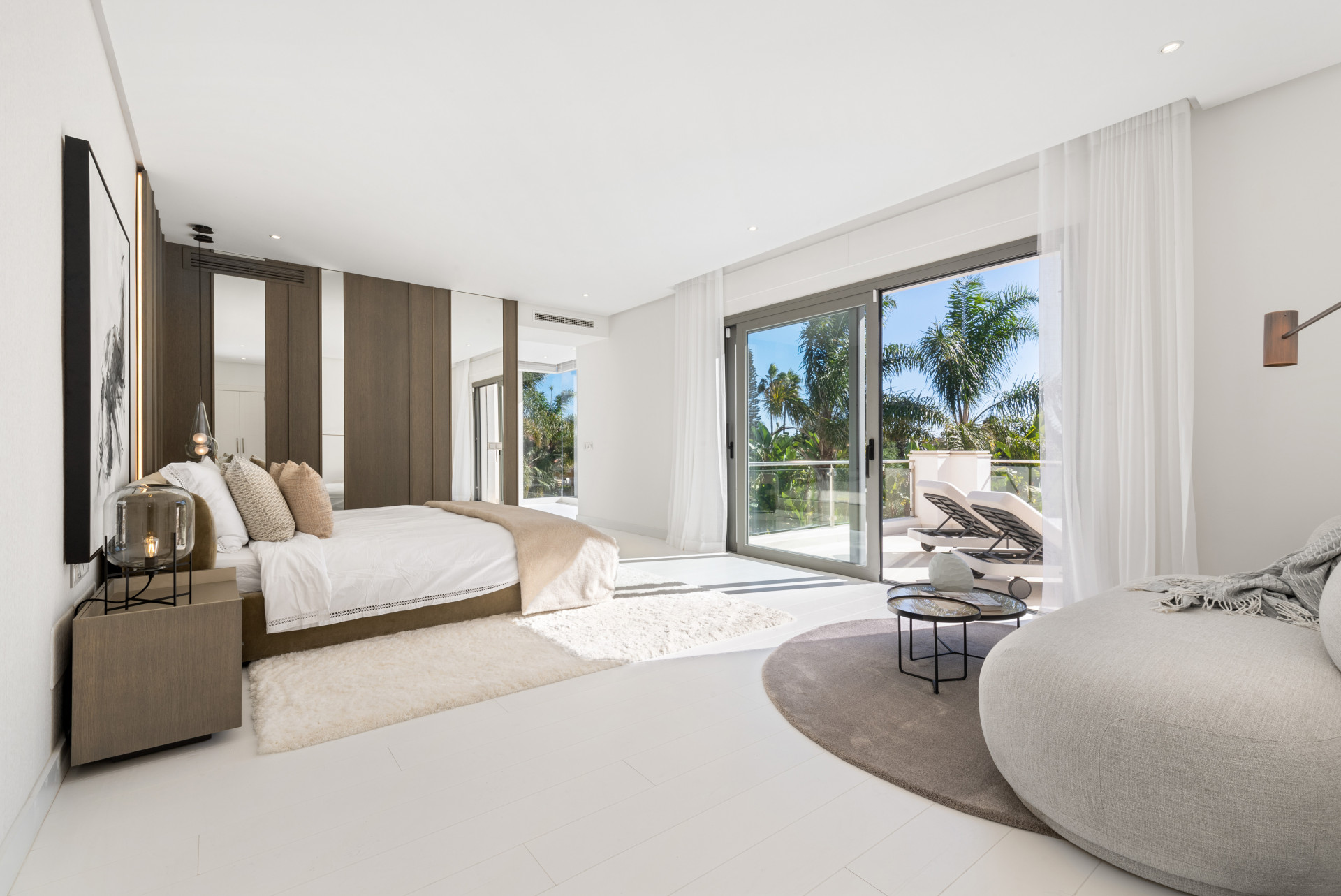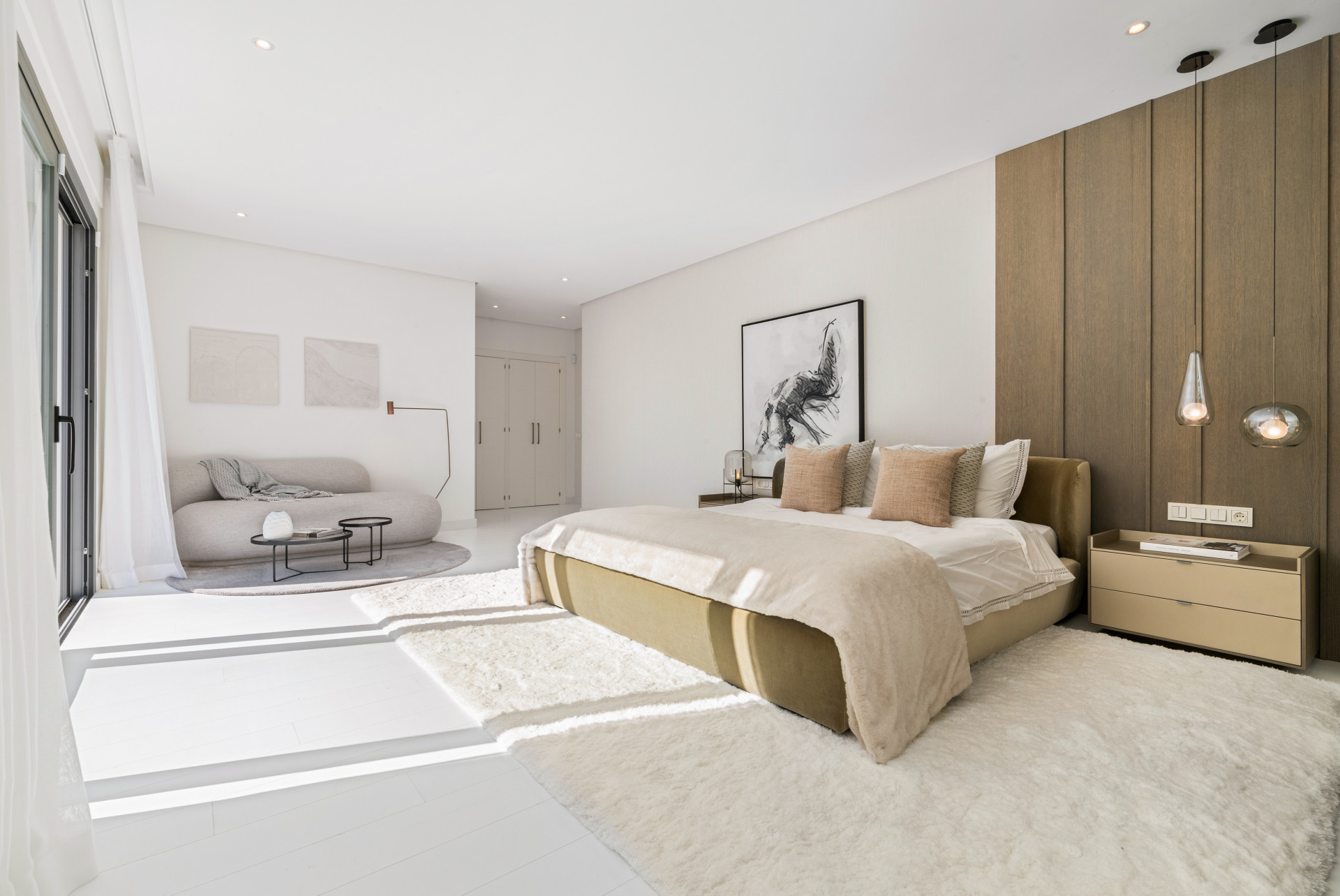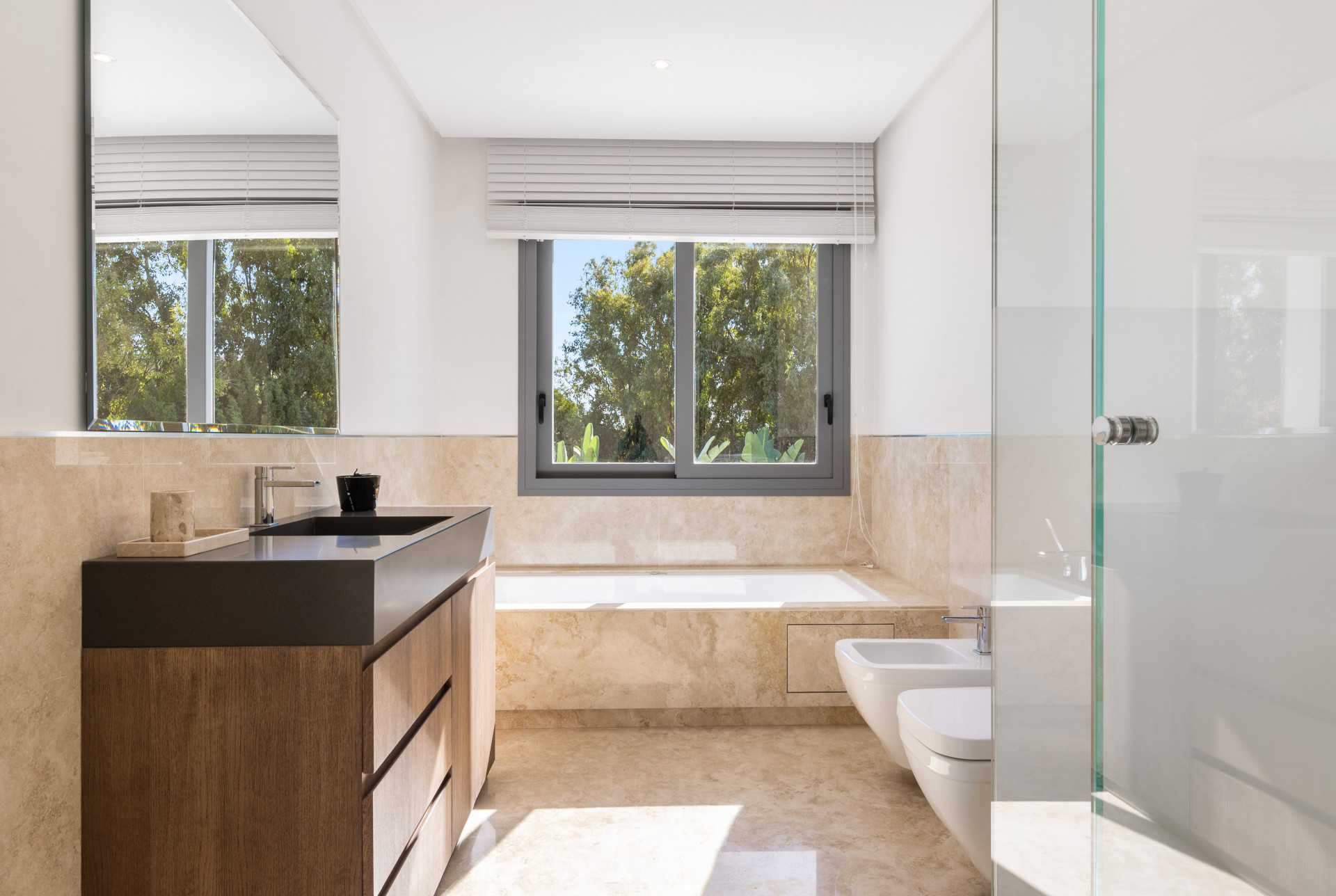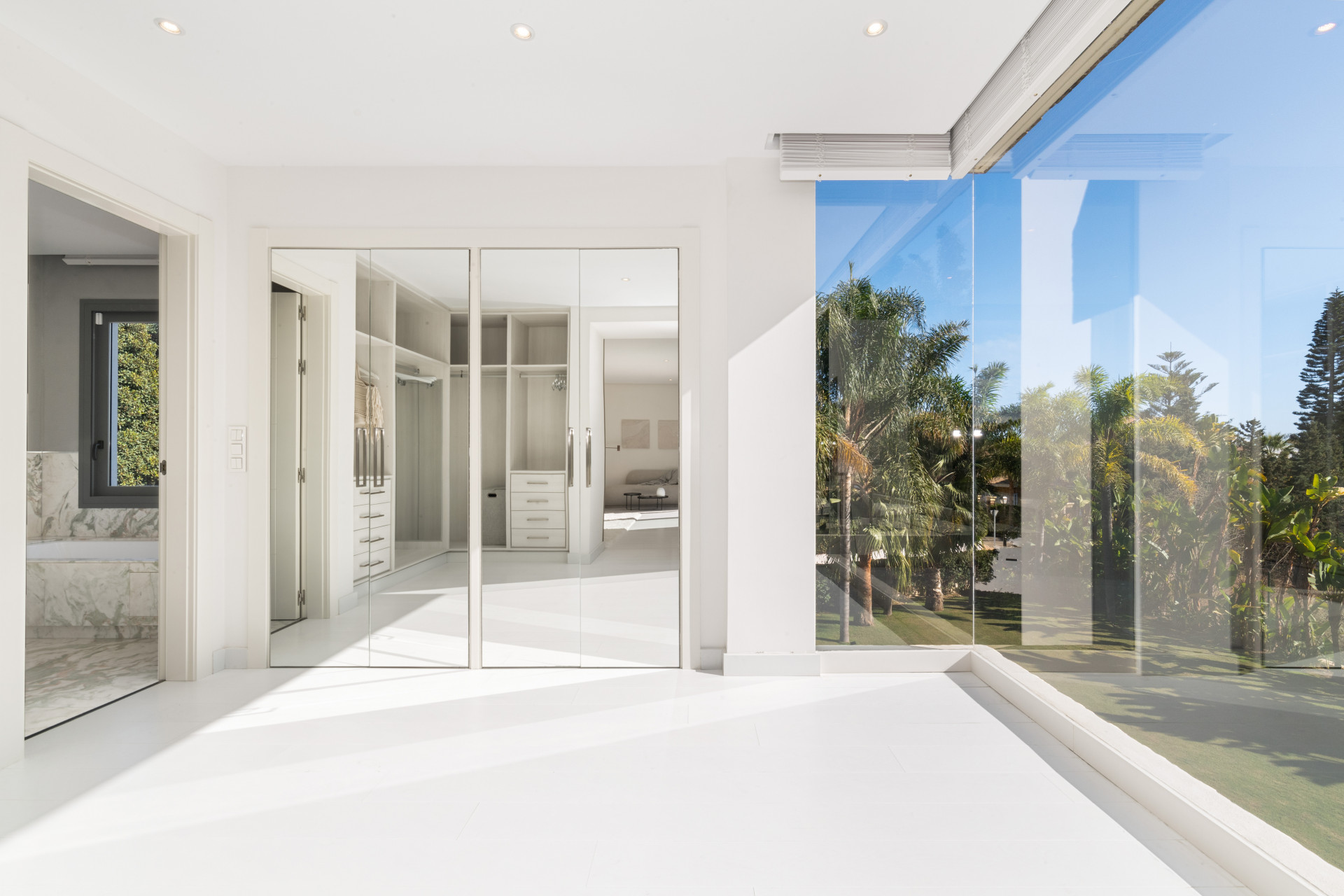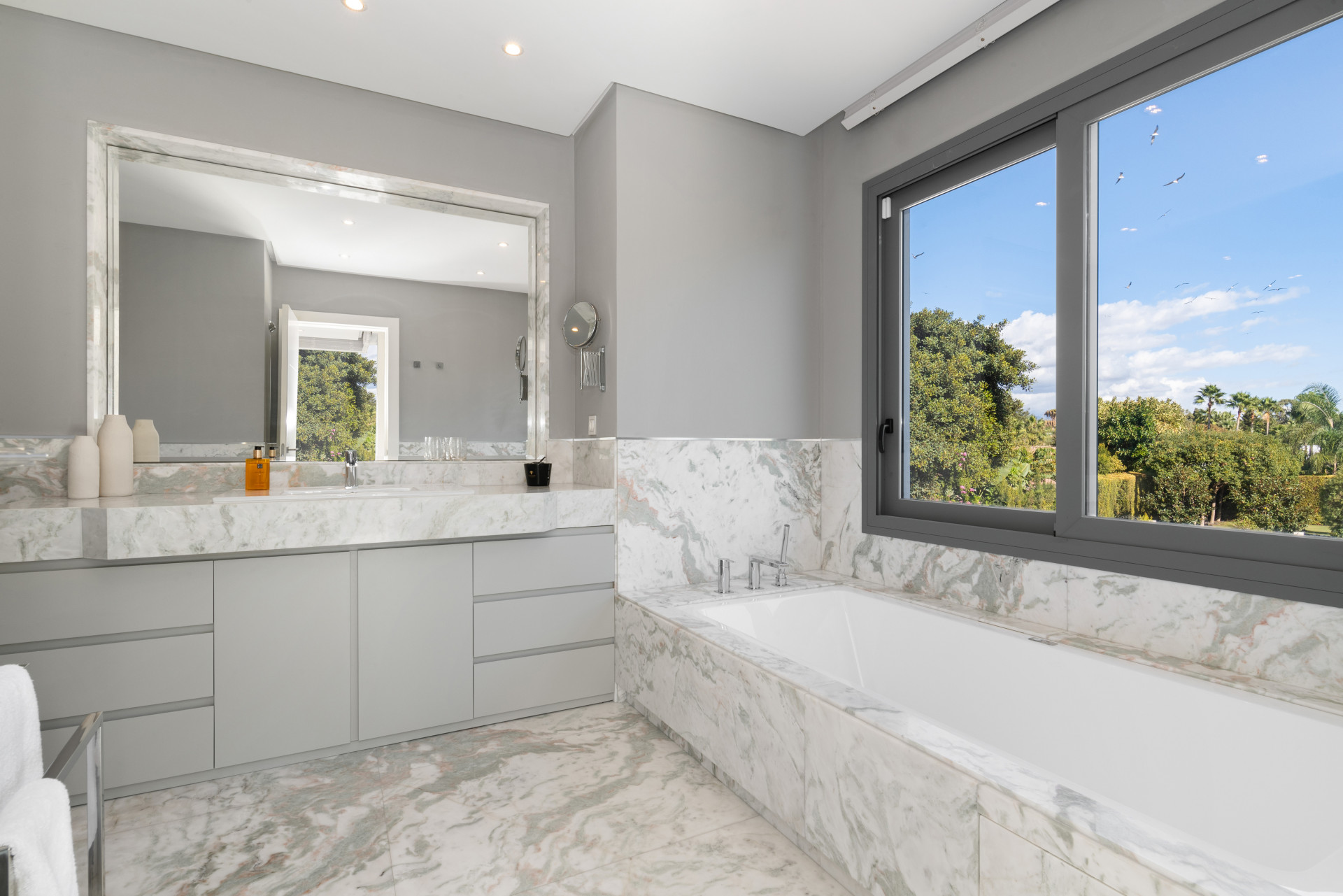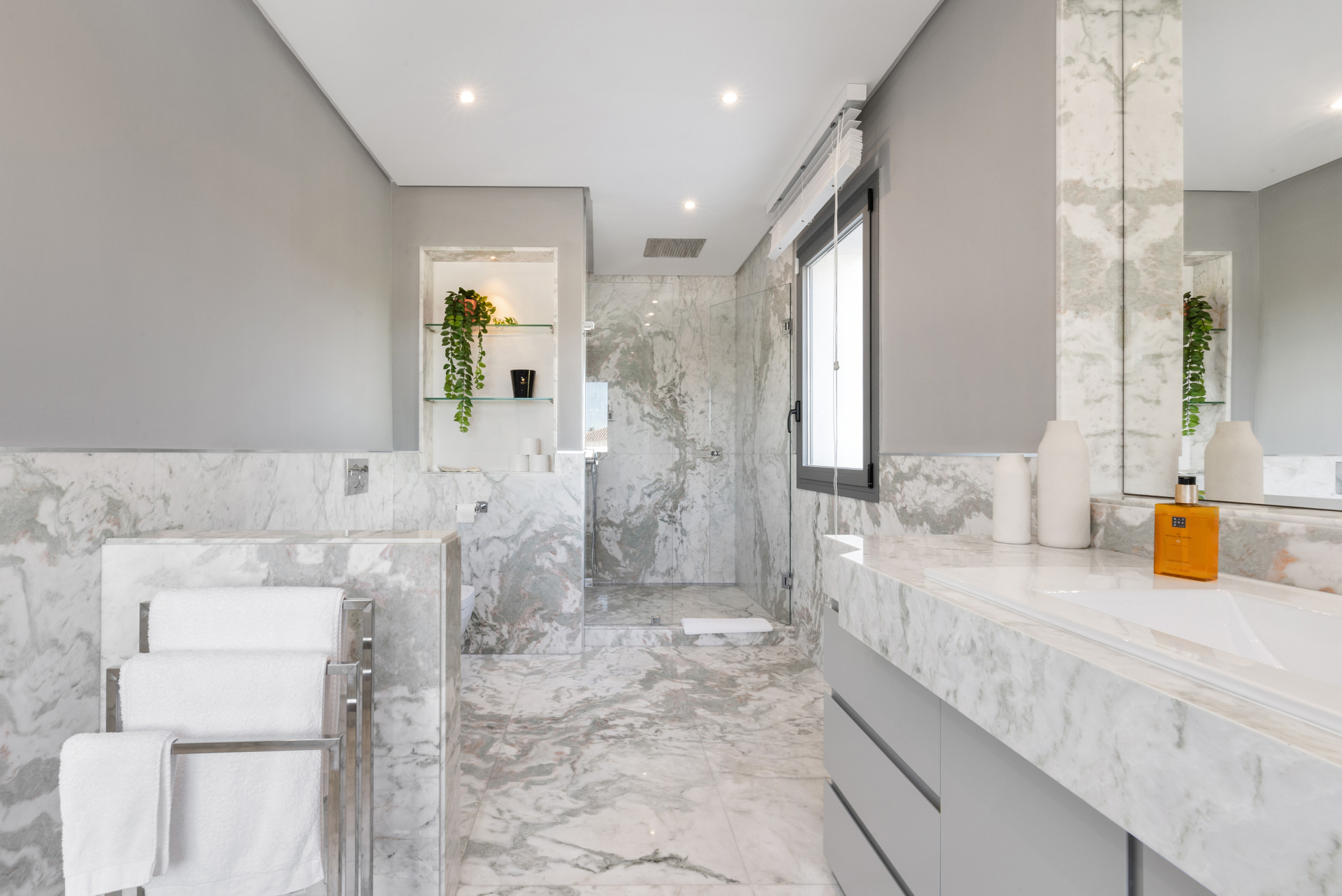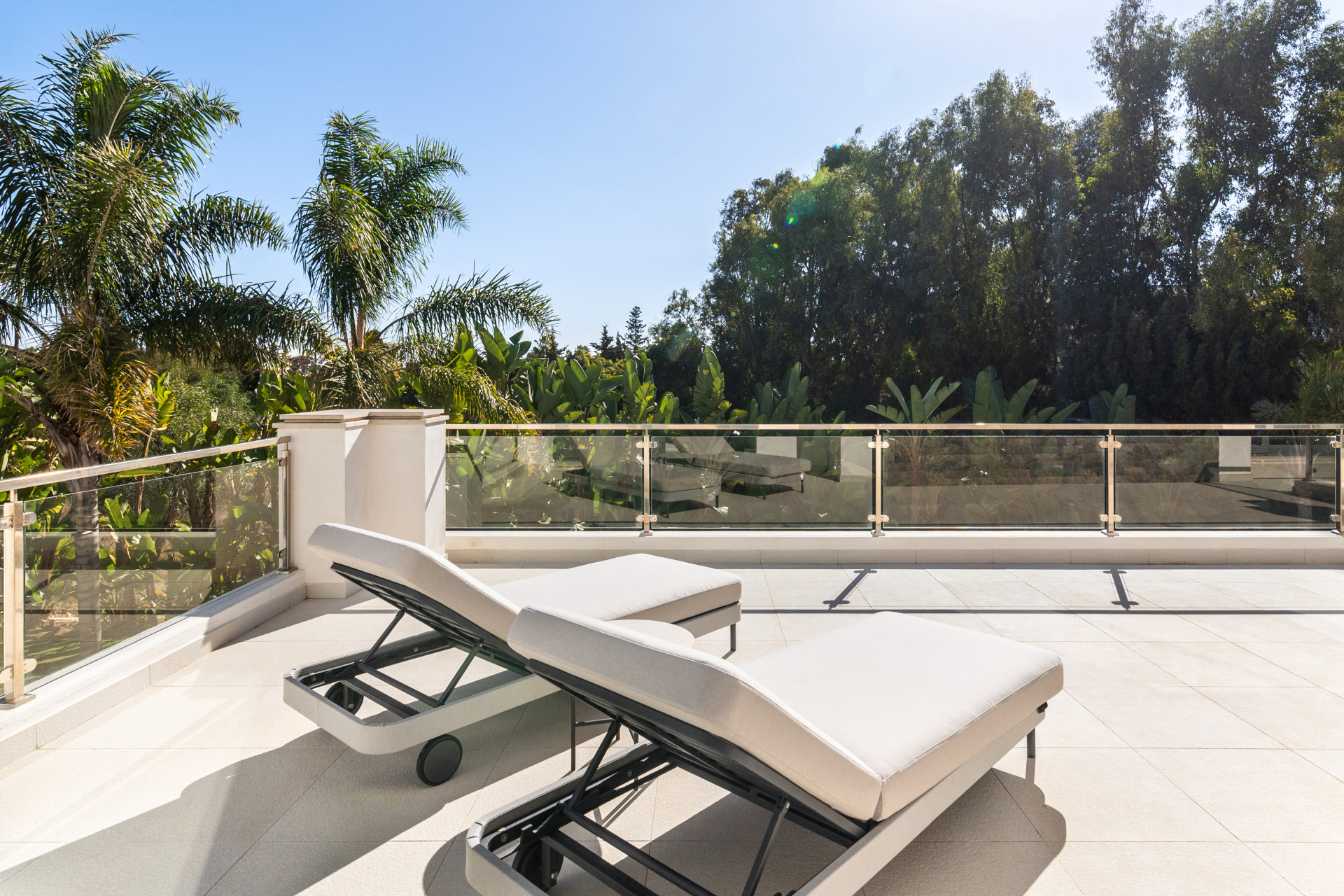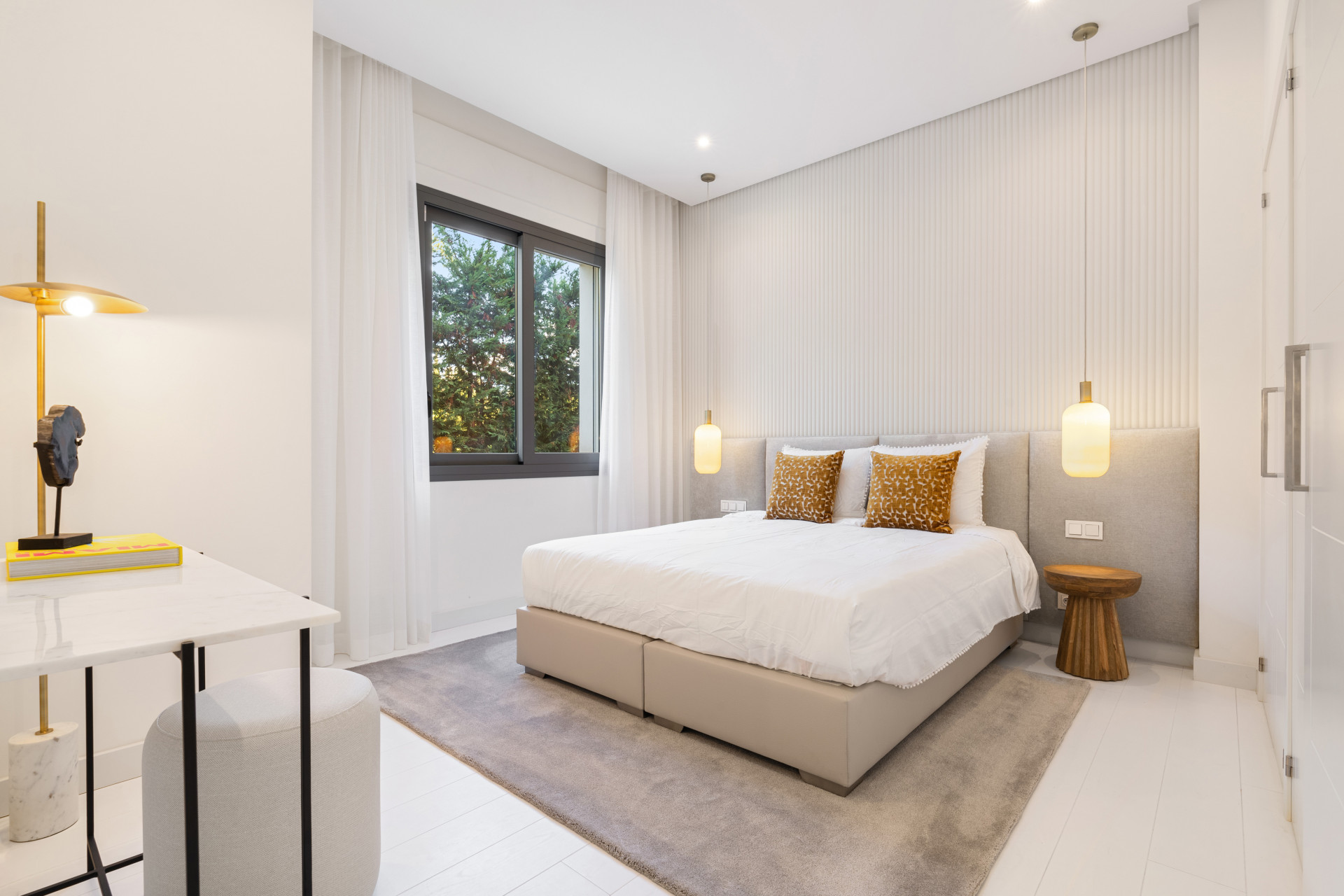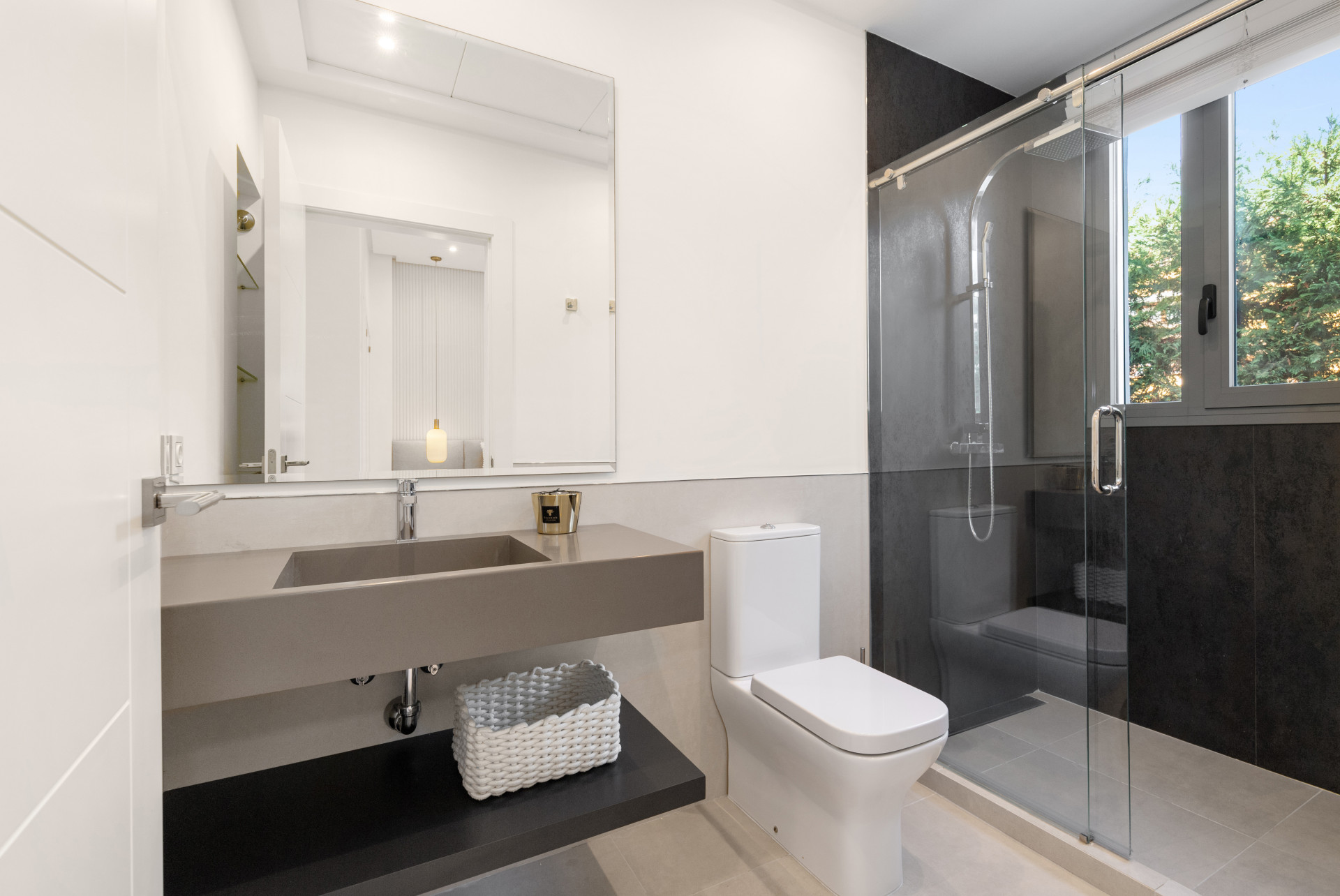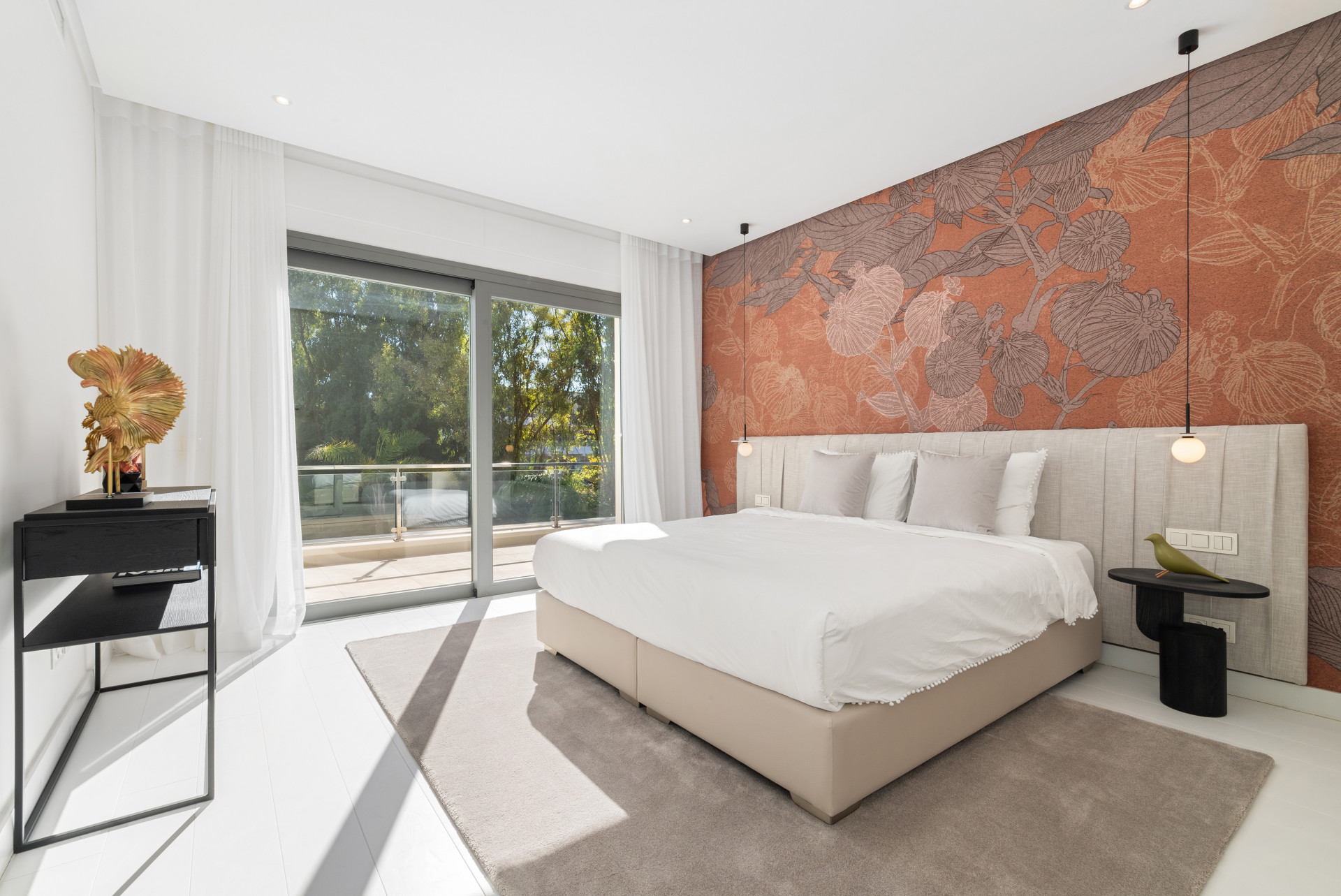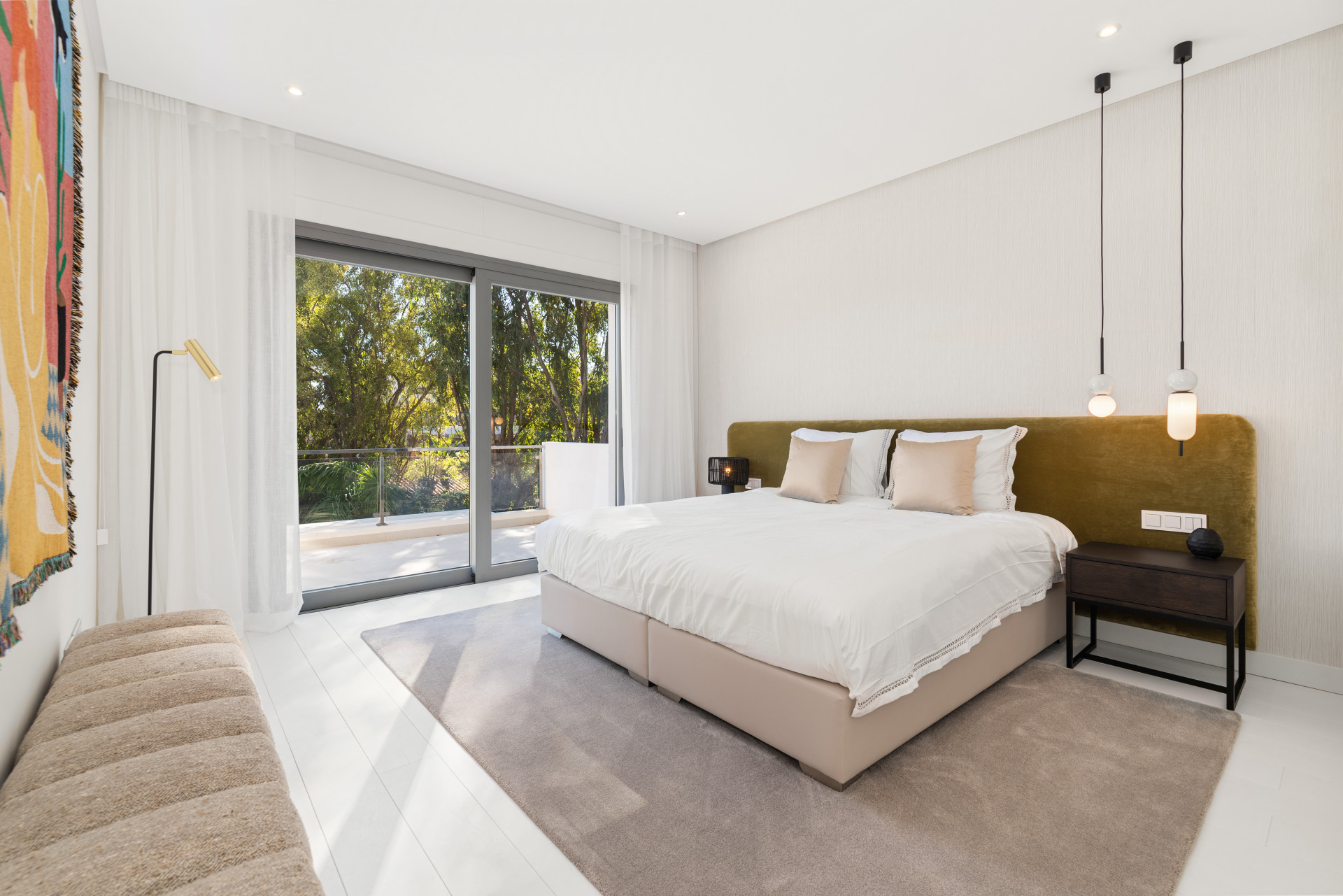 Set in tropical style gardens, this stylish villa located in Guadalmina, just 200 metres from the beach, is the perfect rental for your next holiday in the Marbella sunshine.
With 5 ensuite bedrooms, the property is perfect for a family or small group seeking a generously sized home with their own space. Upon entering the property, one is greeted with a large open living space, a modern kitchen with a large island overlooking the dining area and living area beyond. Designer furniture has been used throughout the property, with cool tones used to create a light an airy feel. The bright open space is accentuated by vast floor to ceiling windows across the ground floor, allowing for natural light to flood the living space. Warm tones are also used in some of the furnishings which warm up the space, making a cosy environment despite the modern and airy space.
The basement is a large space with three separate zones; an office space, cinema space and gym. The gym is large with matt flooring and high-end equipment. The office space allows one to take advantage of the new Mediterranean lifestyle – being able to work digitally while living in one of the most desirable destinations in Europe. Relax in the movie area with loved ones after a day in the sun.
The master bedroom can be found on the first floor, which features a walk-in wardrobe, dual bathrooms, each with their own jacuzzi, and private terrace, a truly luxurious space with ultimate privacy. Make your way upstairs and find the rooftop solarium, a vast space which can be used for whatever you desire – the perfect area to sunbathe or dine with friends and family.
Enter the garden and feel truly at peace – encompassed by lush green plants which are lit up at night, a large swimming pool and outdoor living and dining space, one can enjoy the morning and evening sun and experience ultimate relaxation.
Array