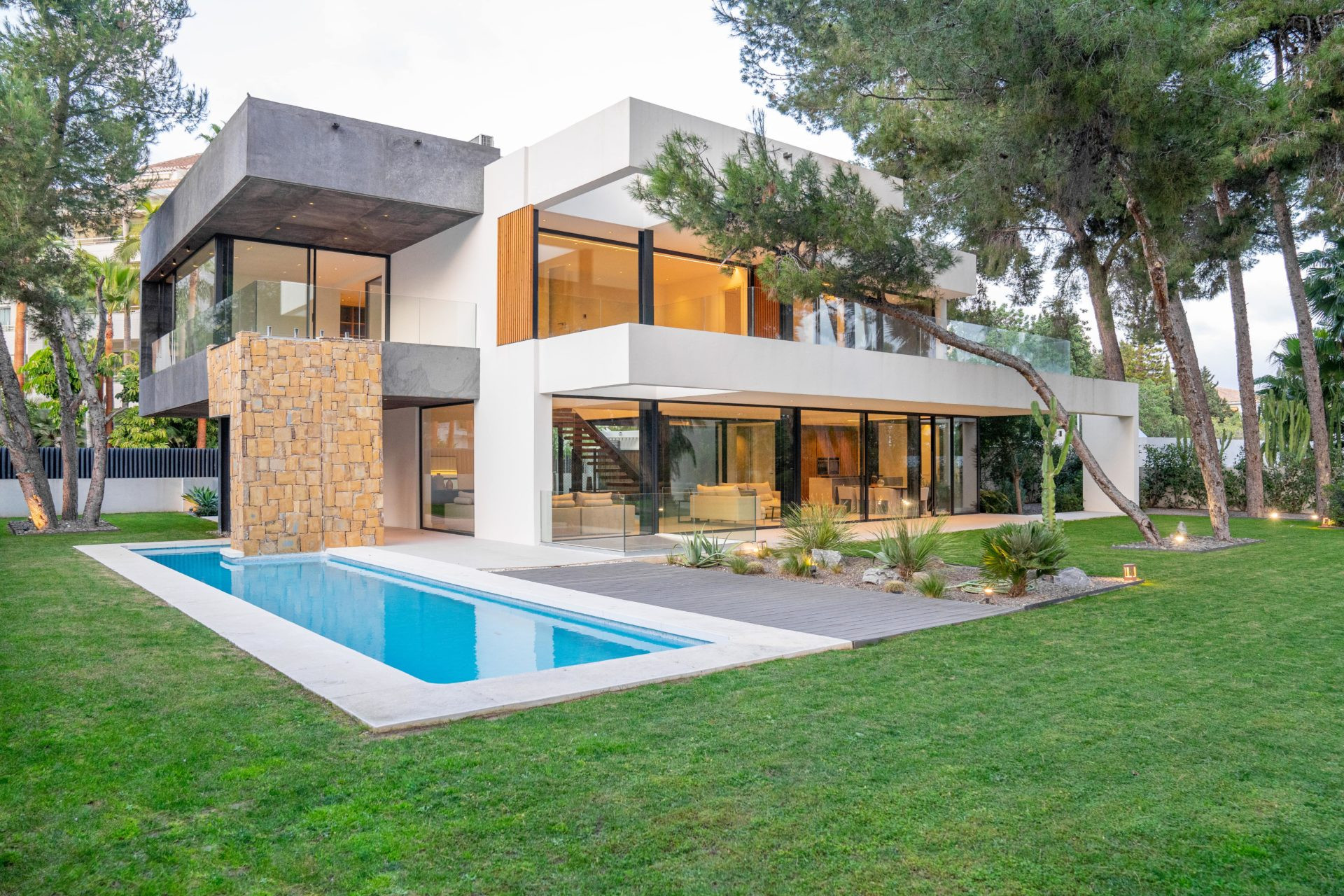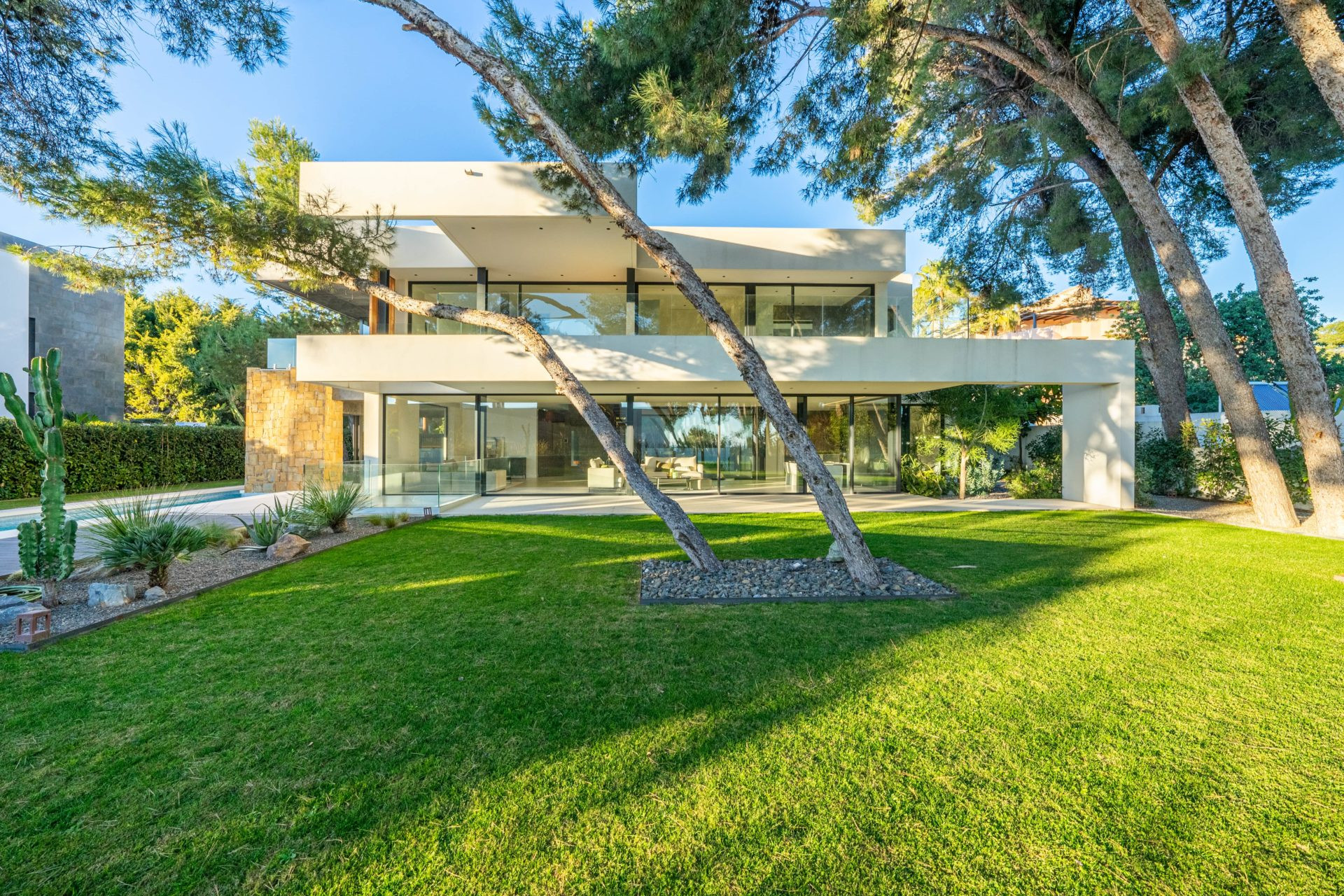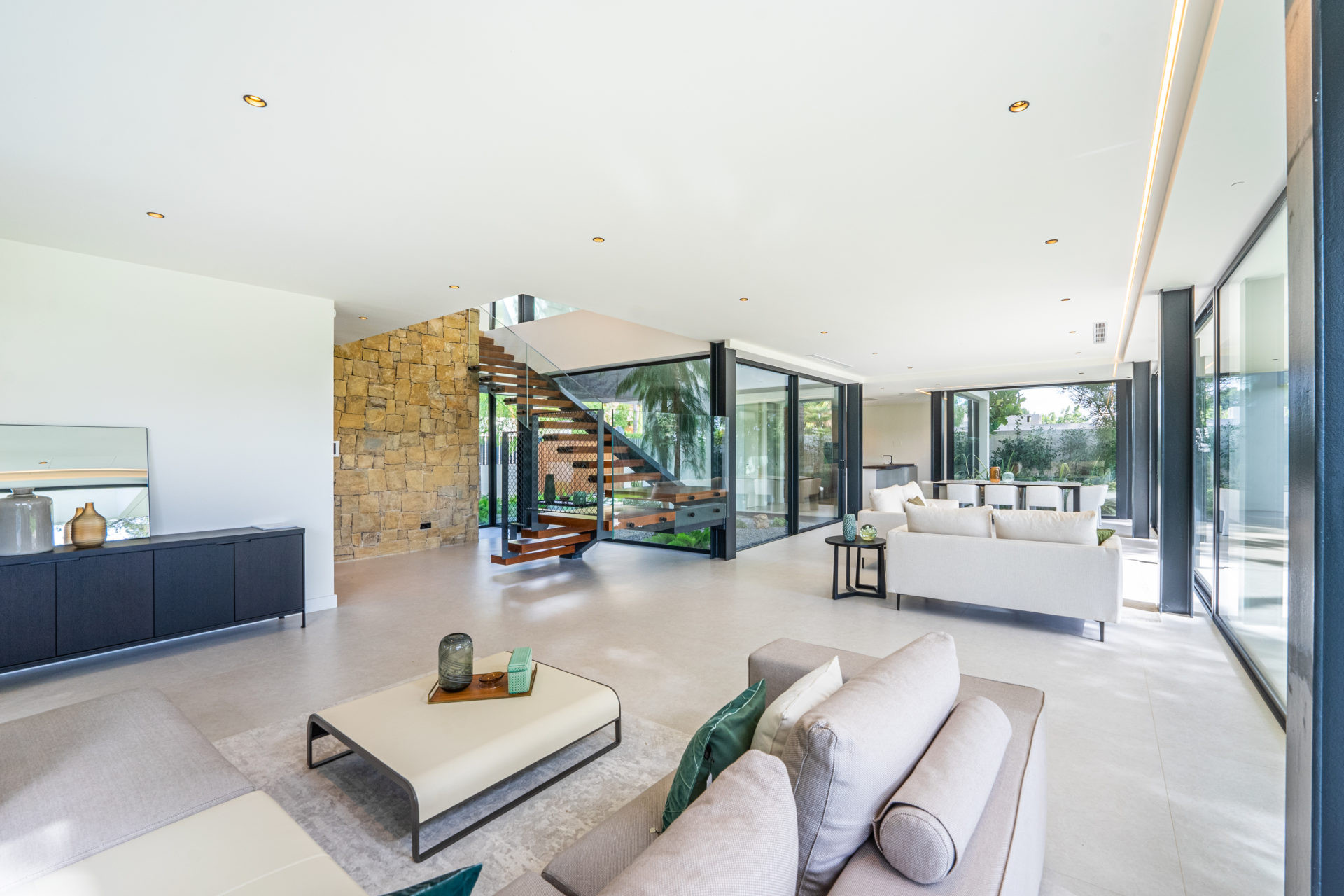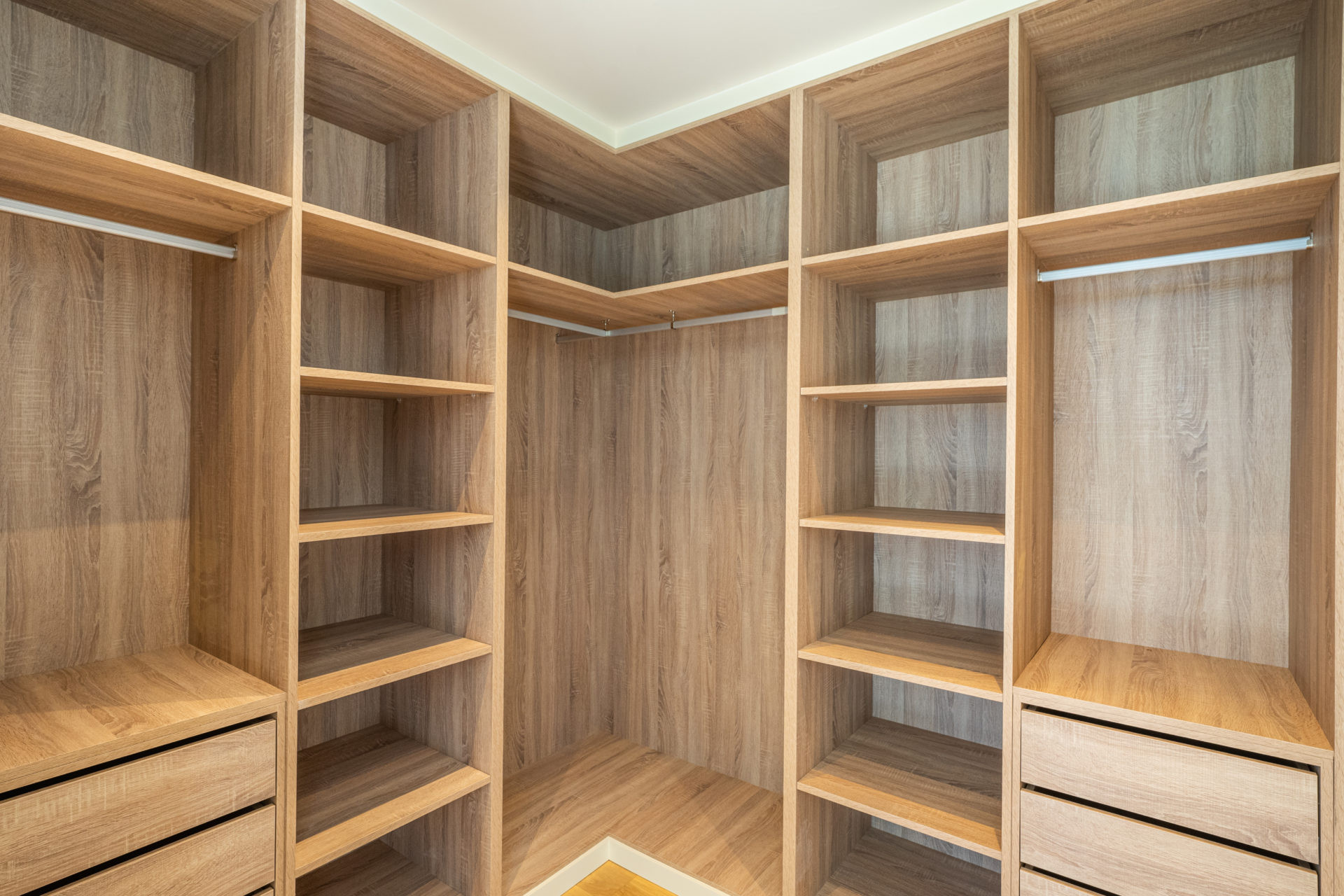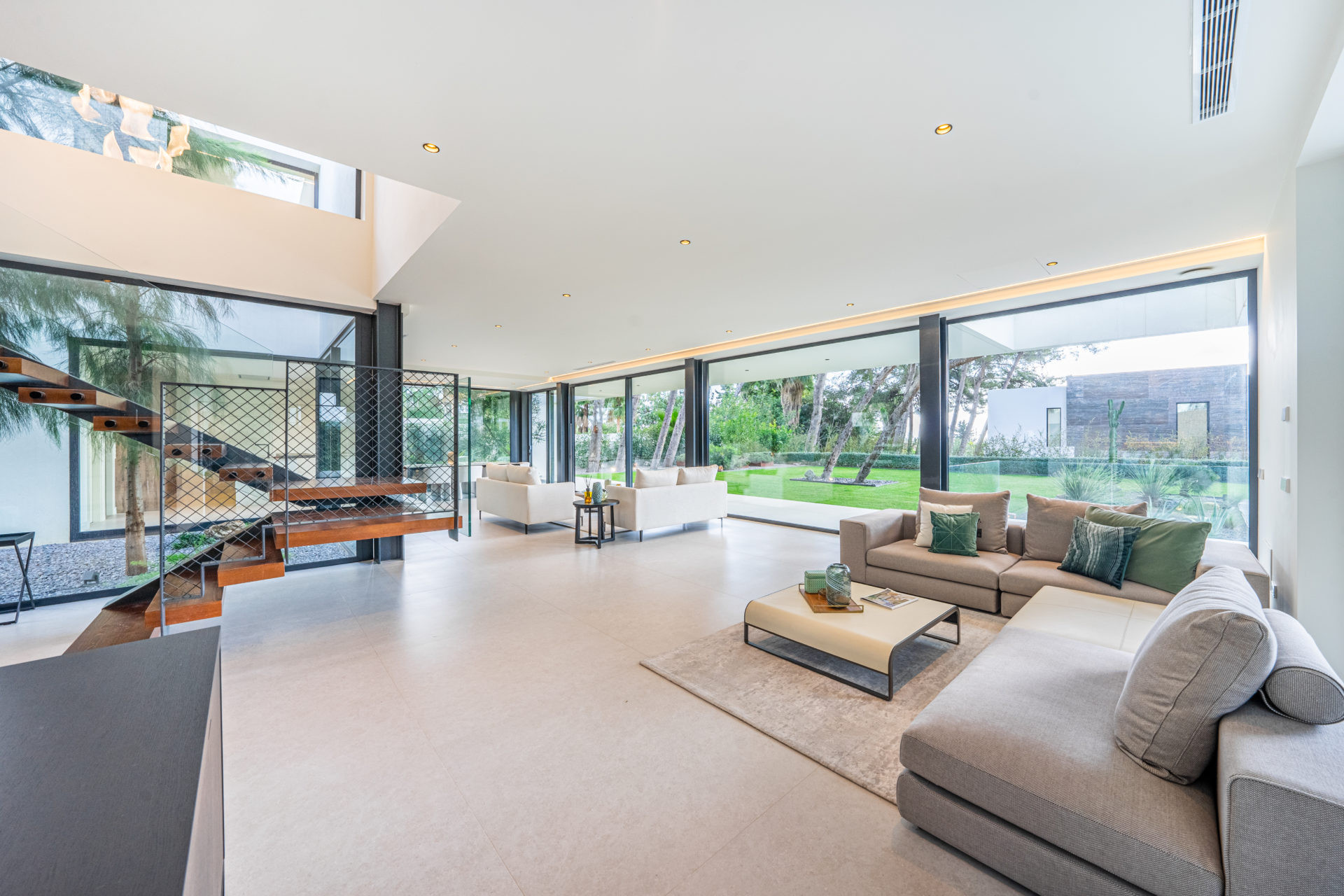 Marbella Golden Mile
villa with subtropical plot
ASKING PRICE
€ 2,825,000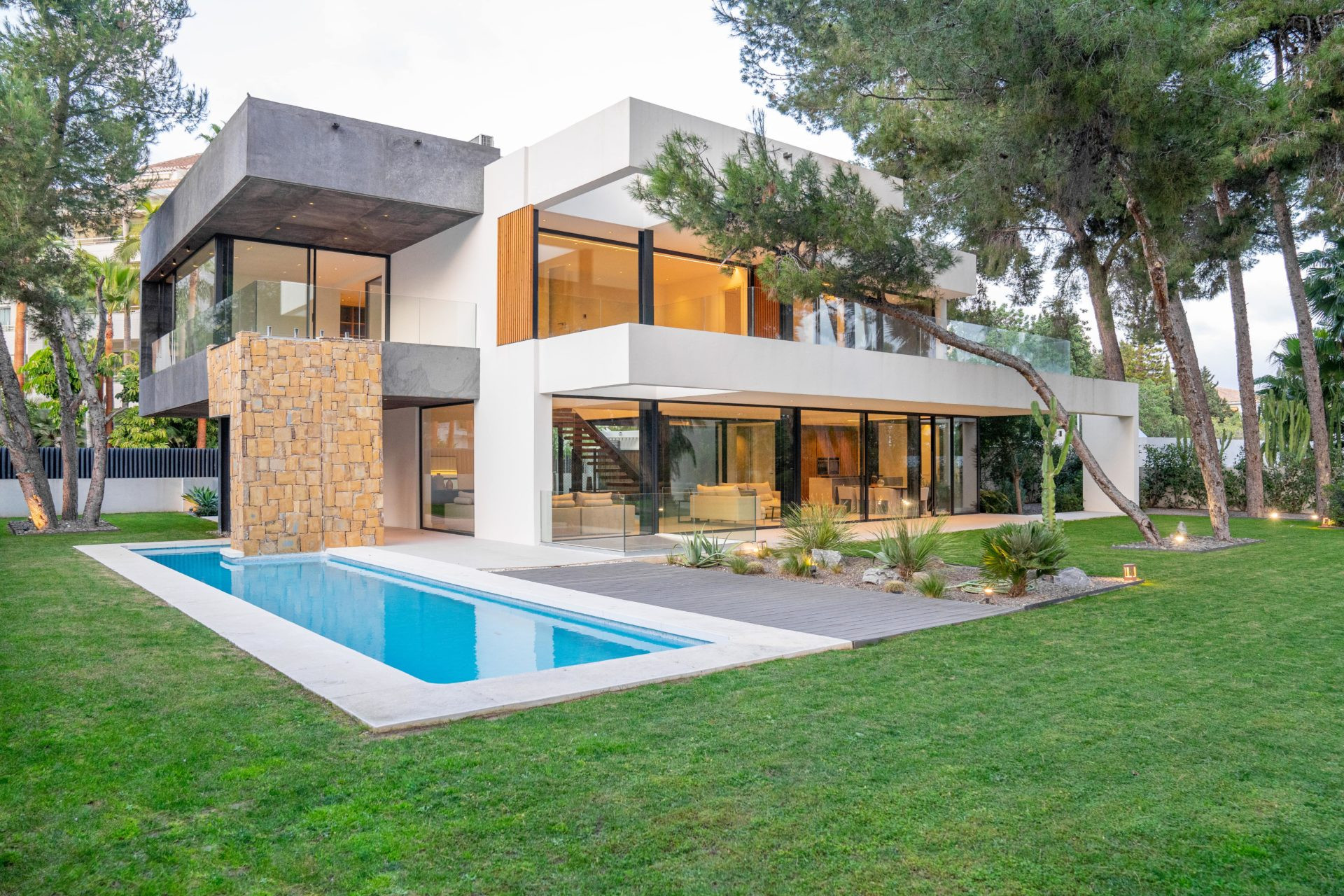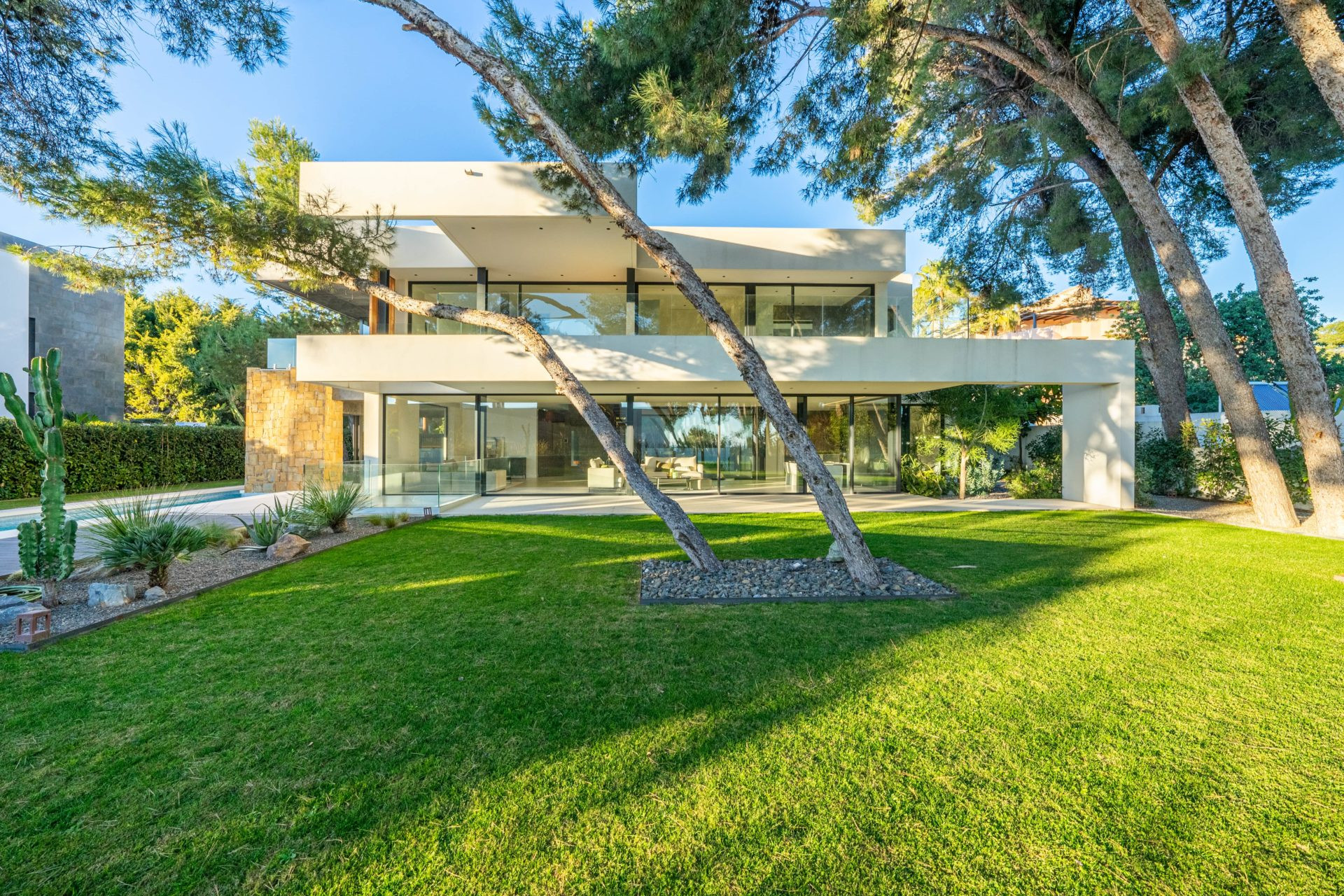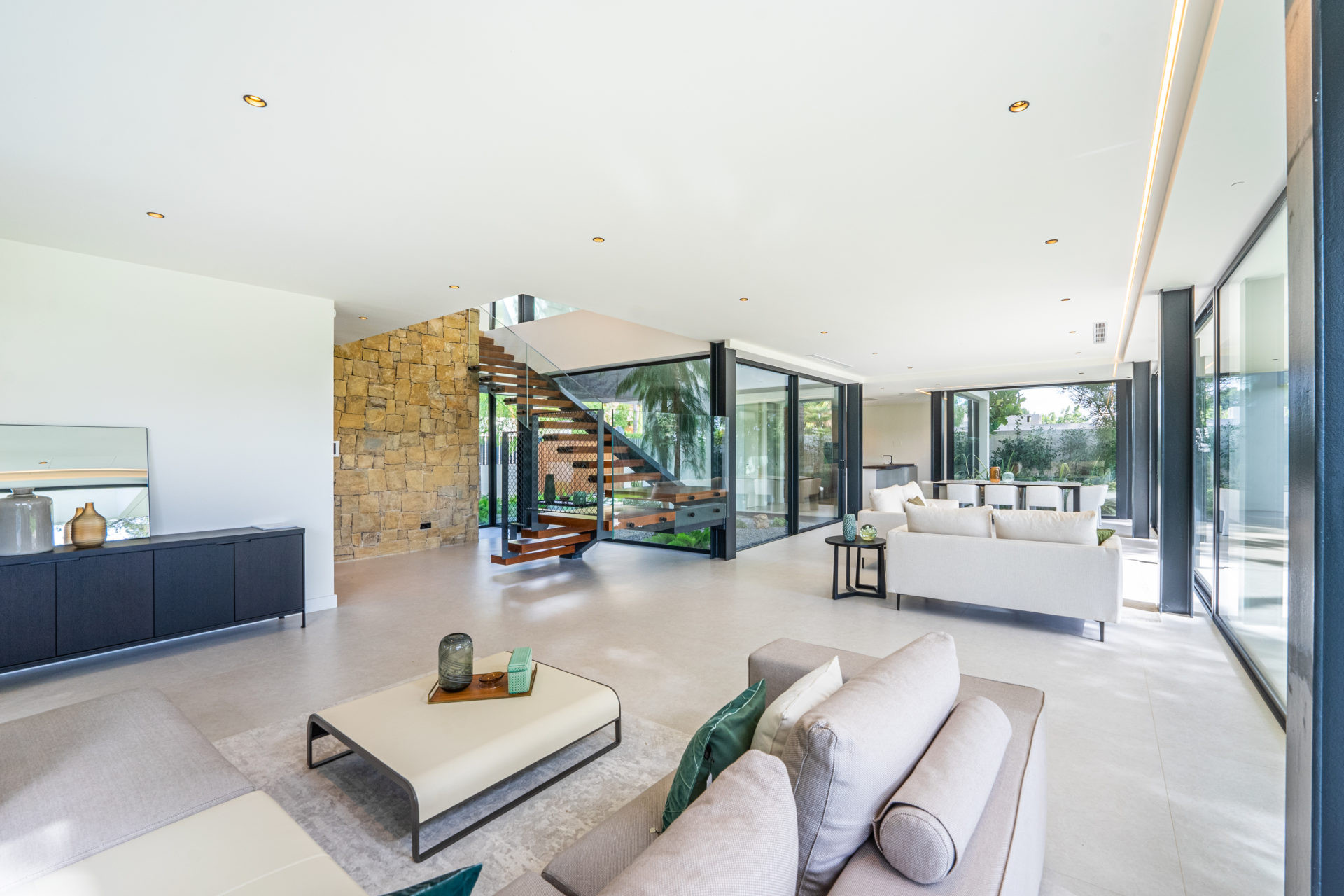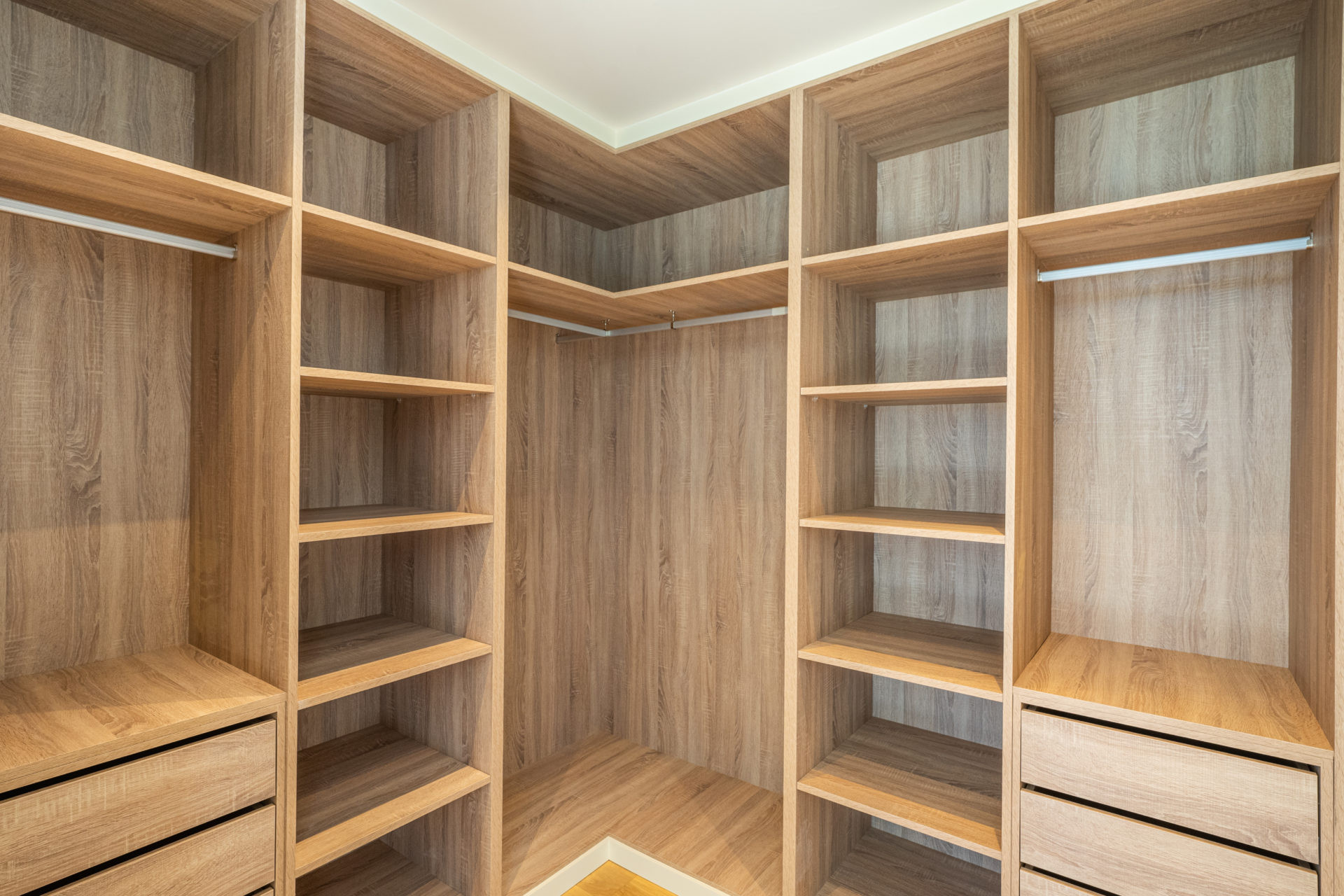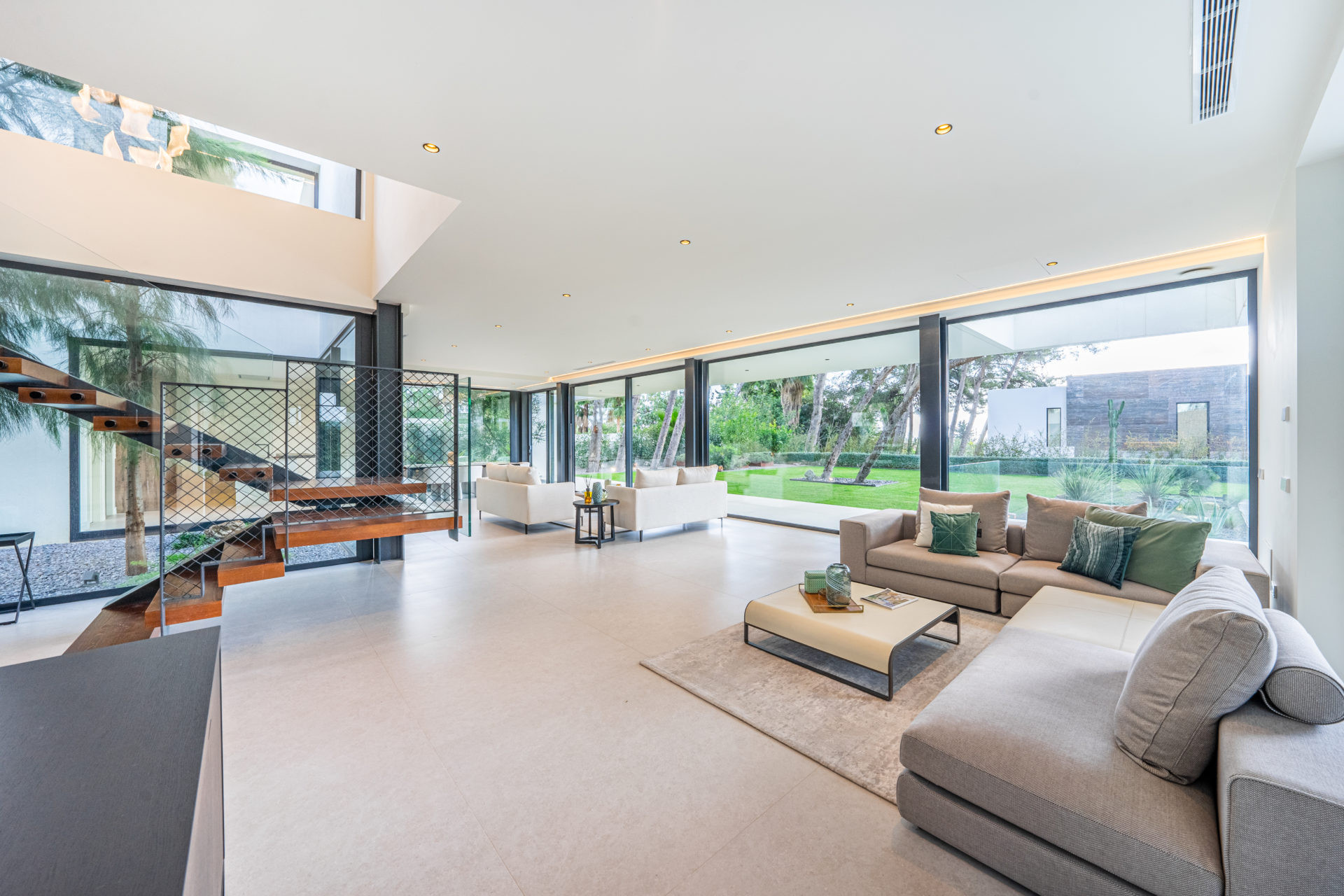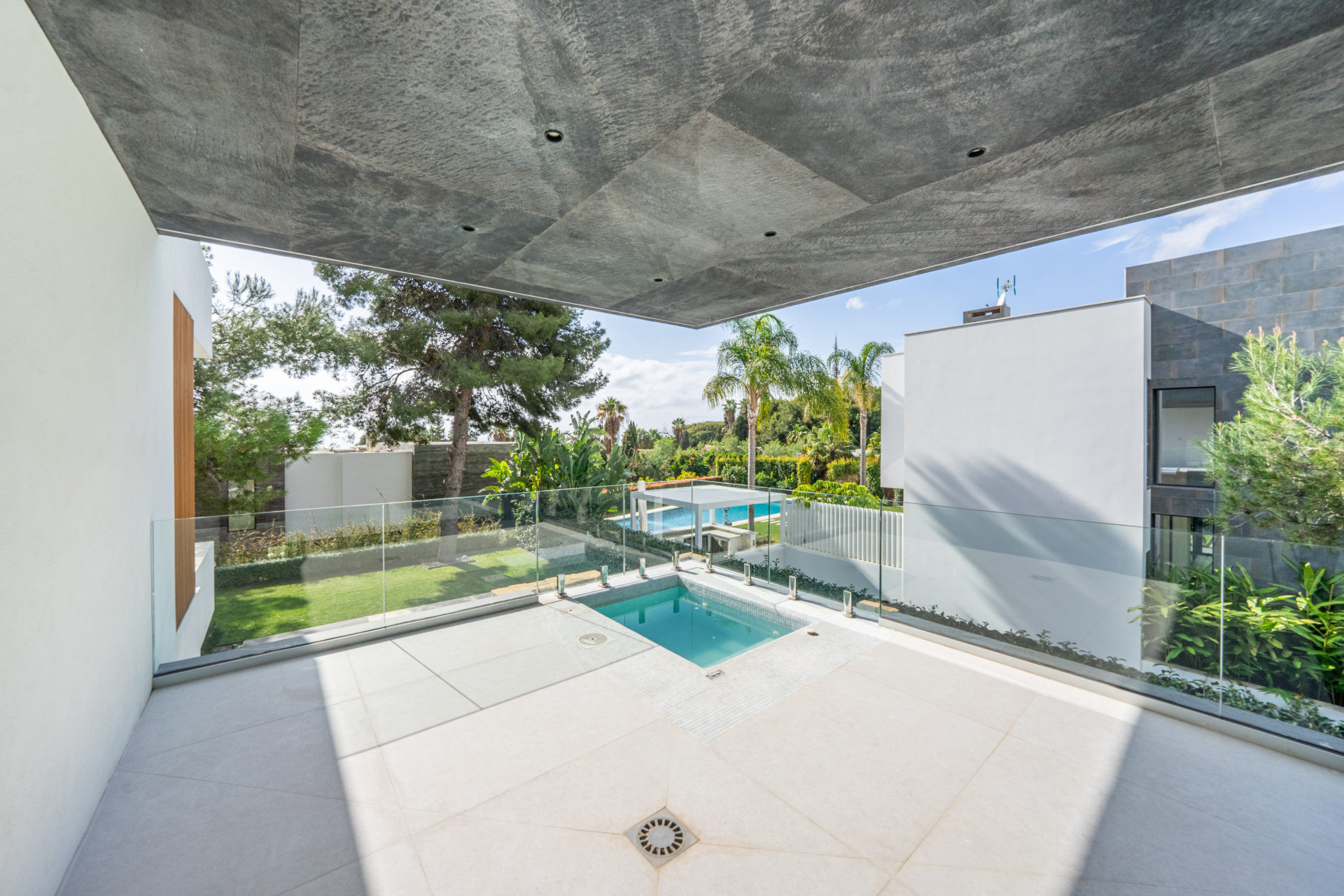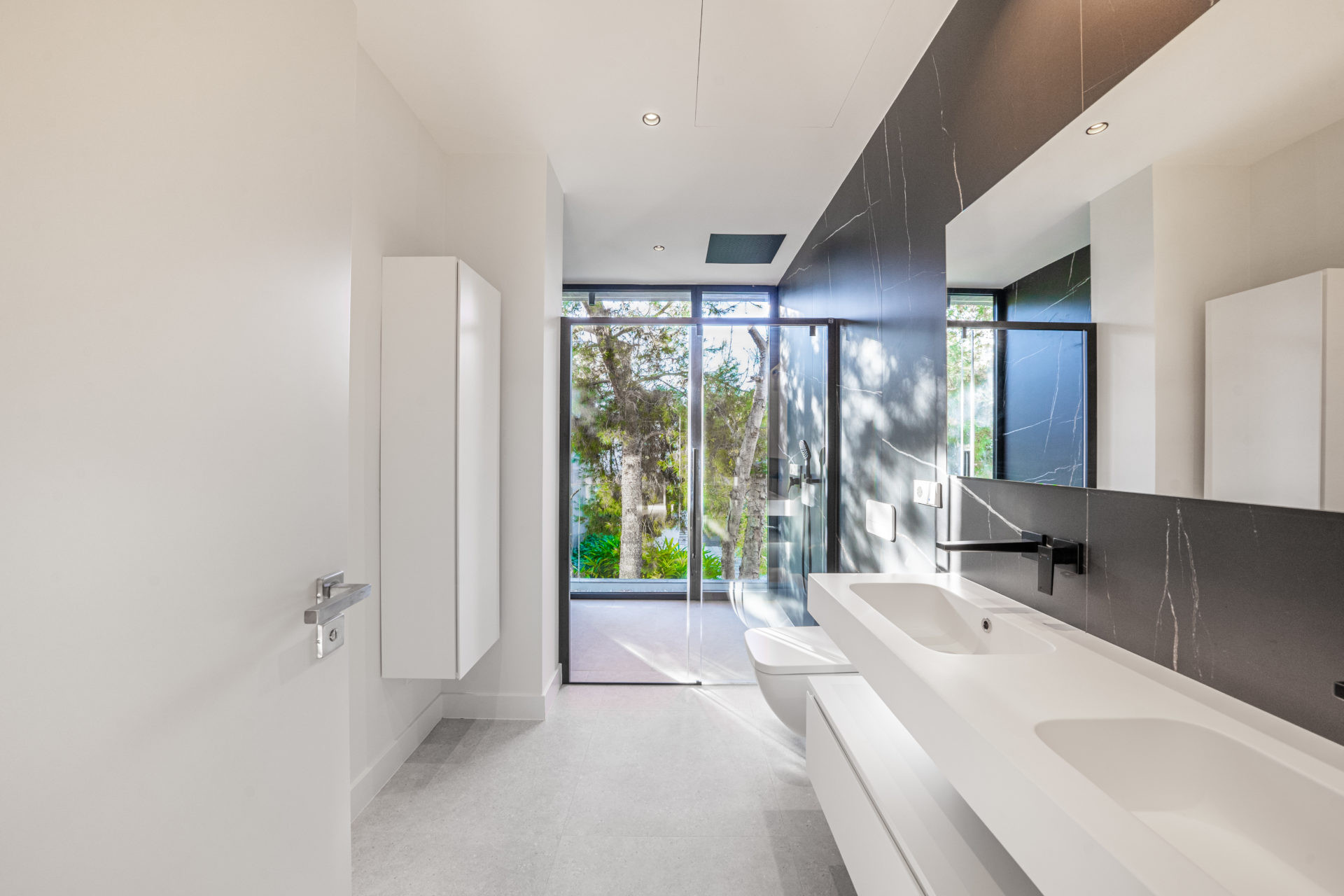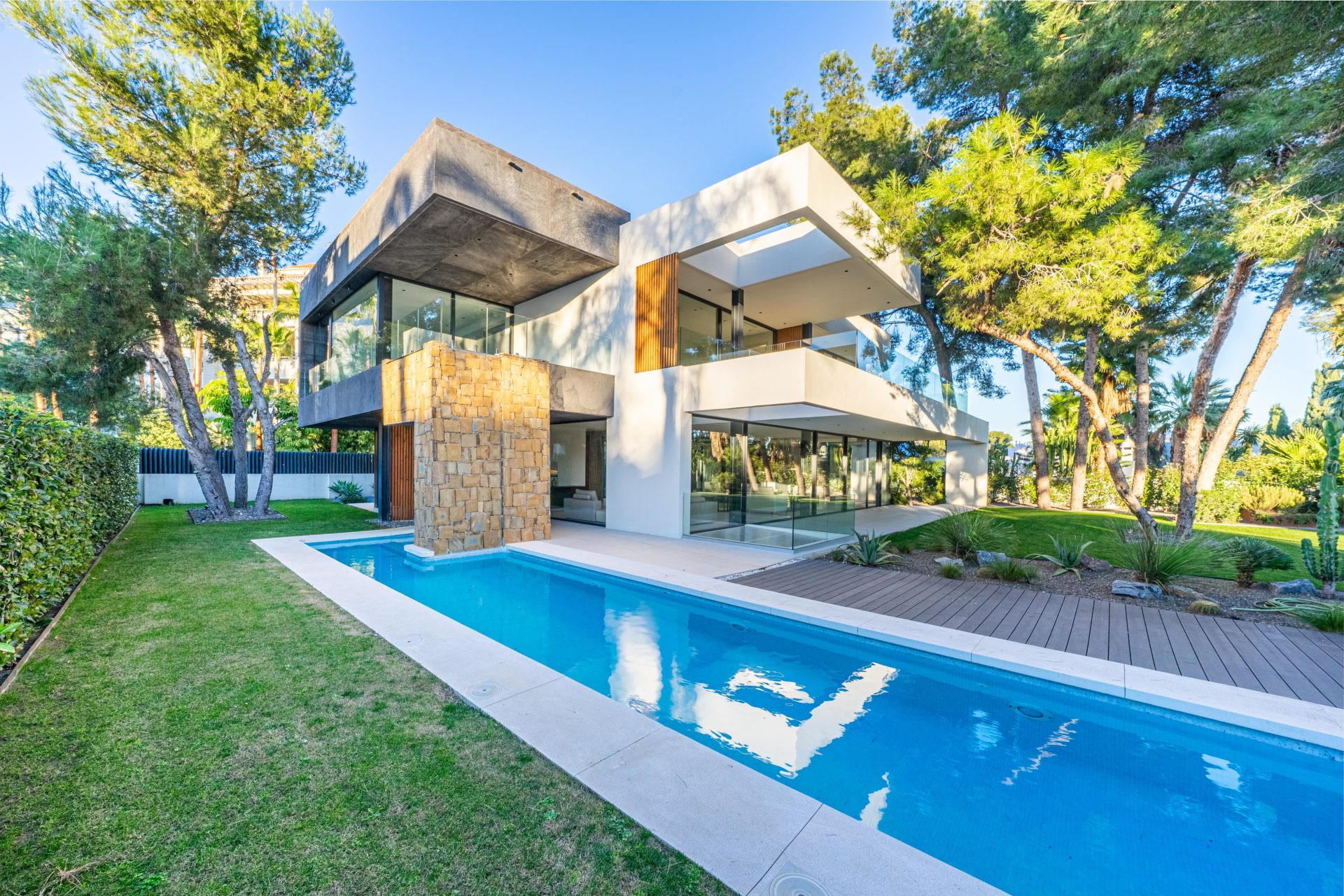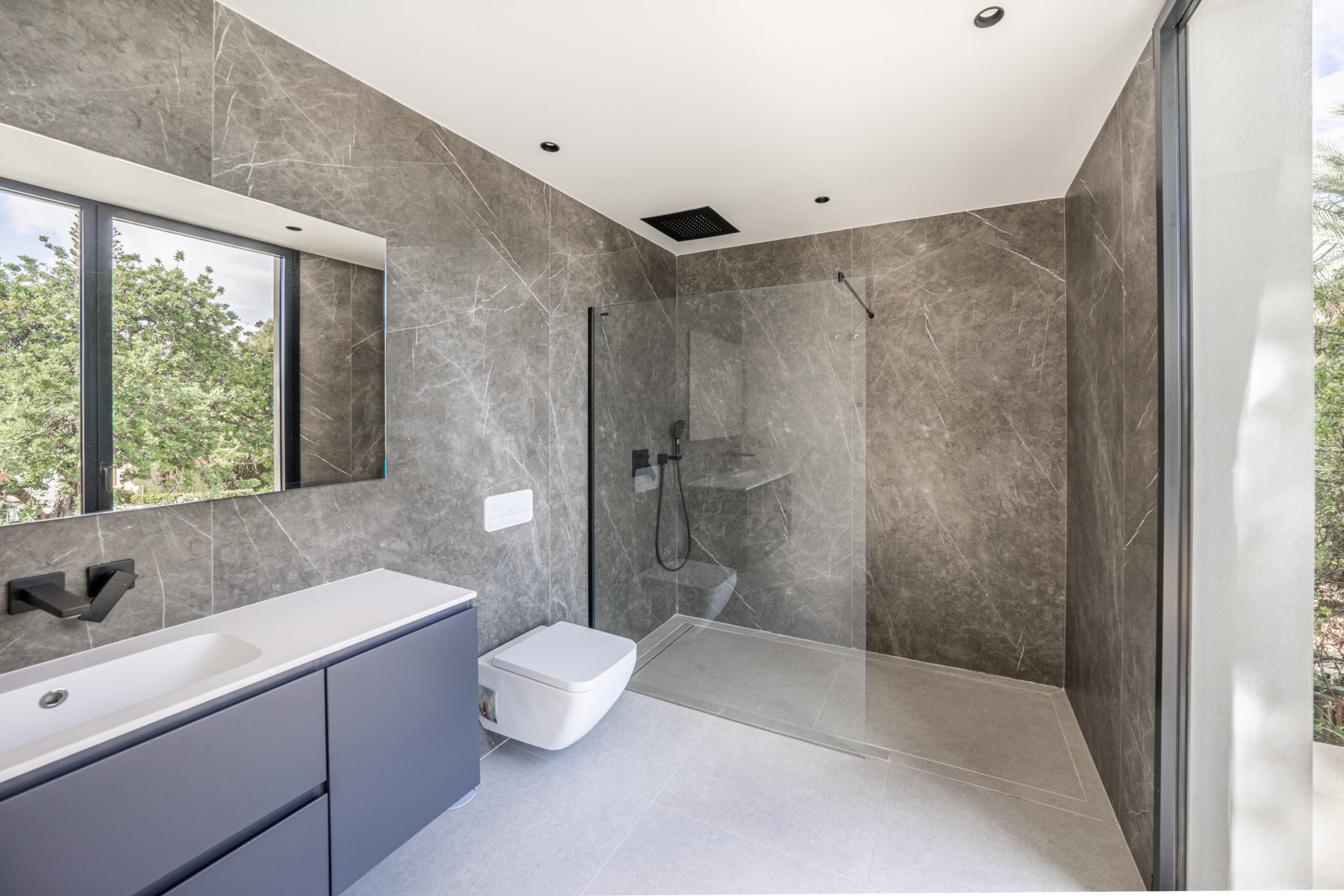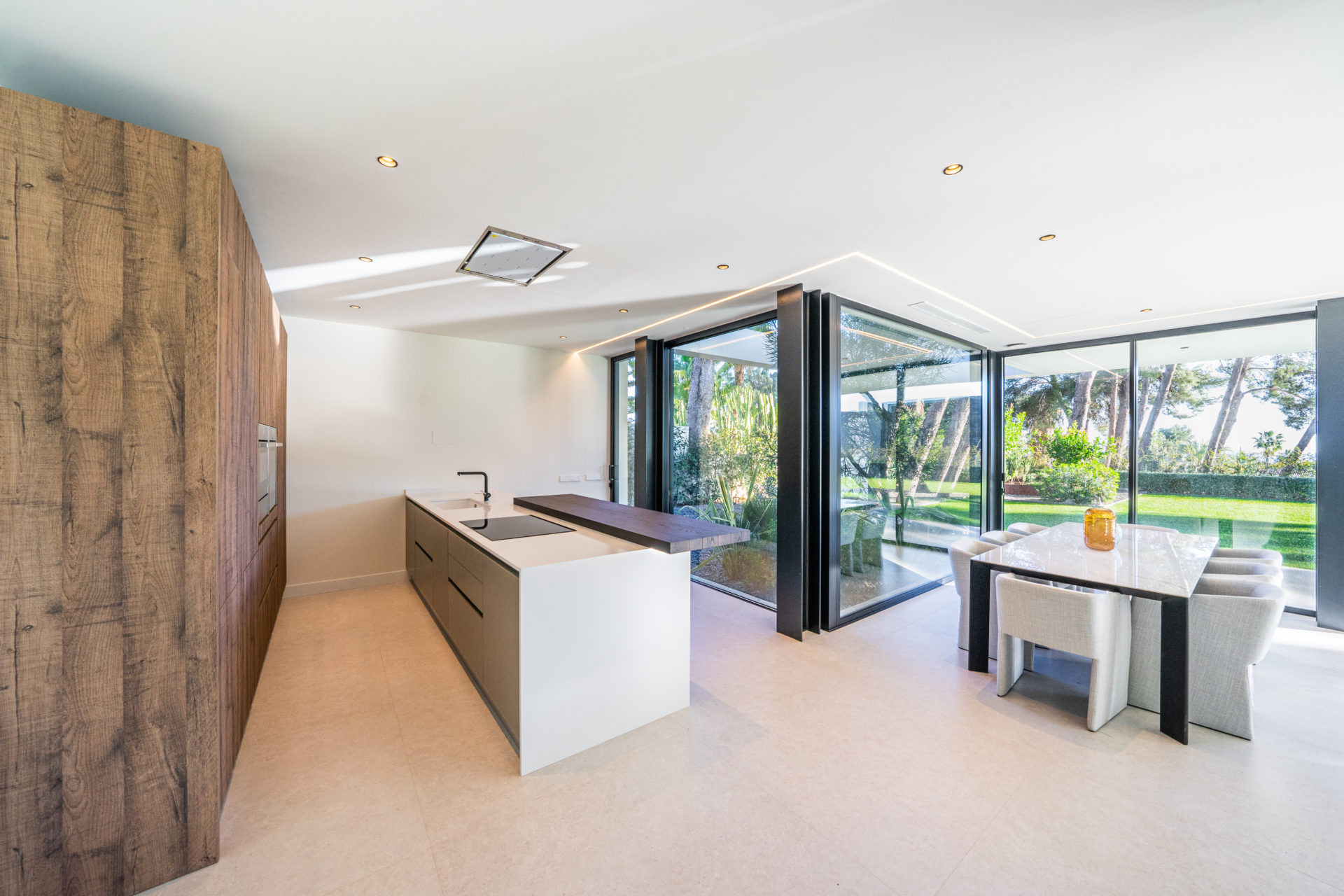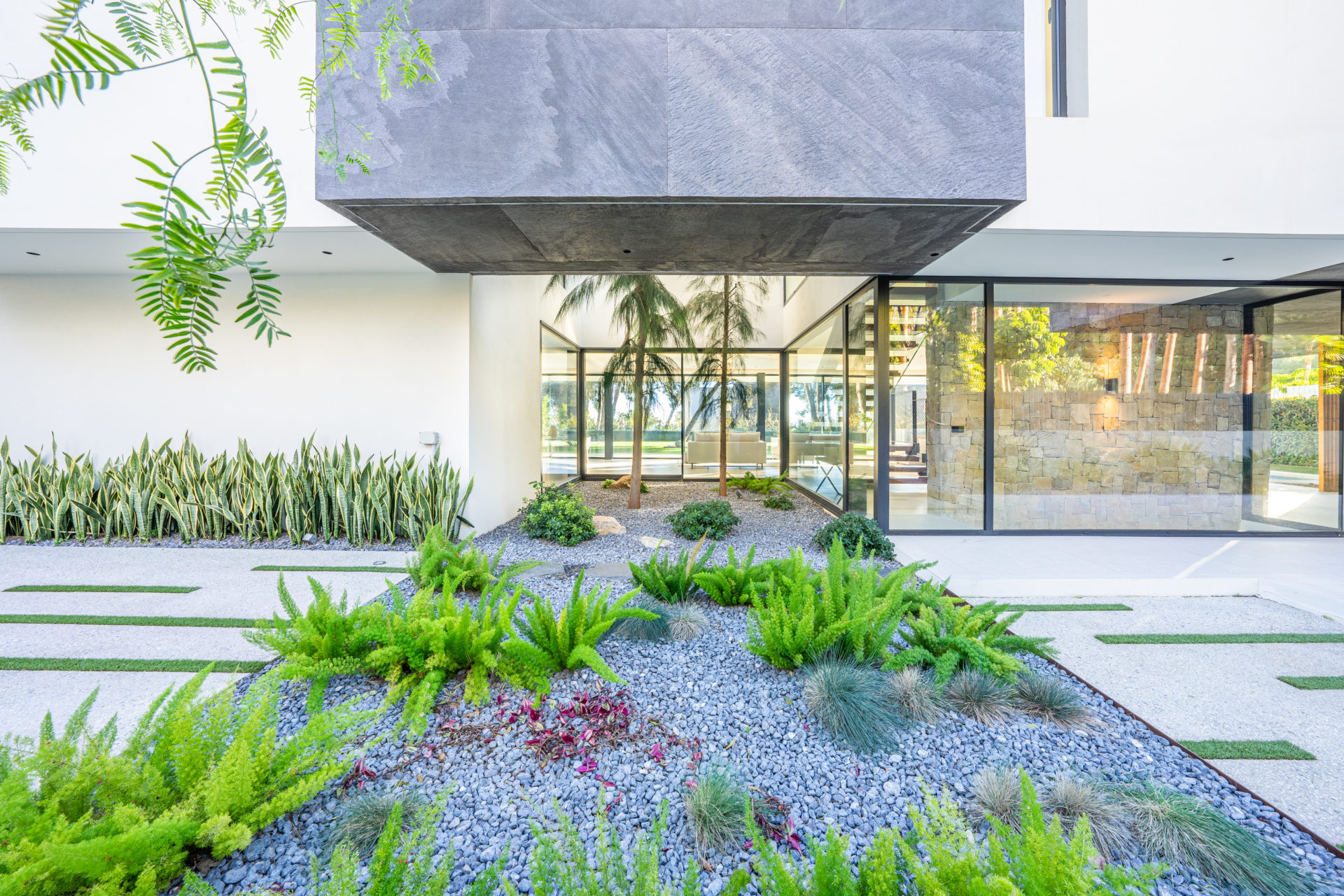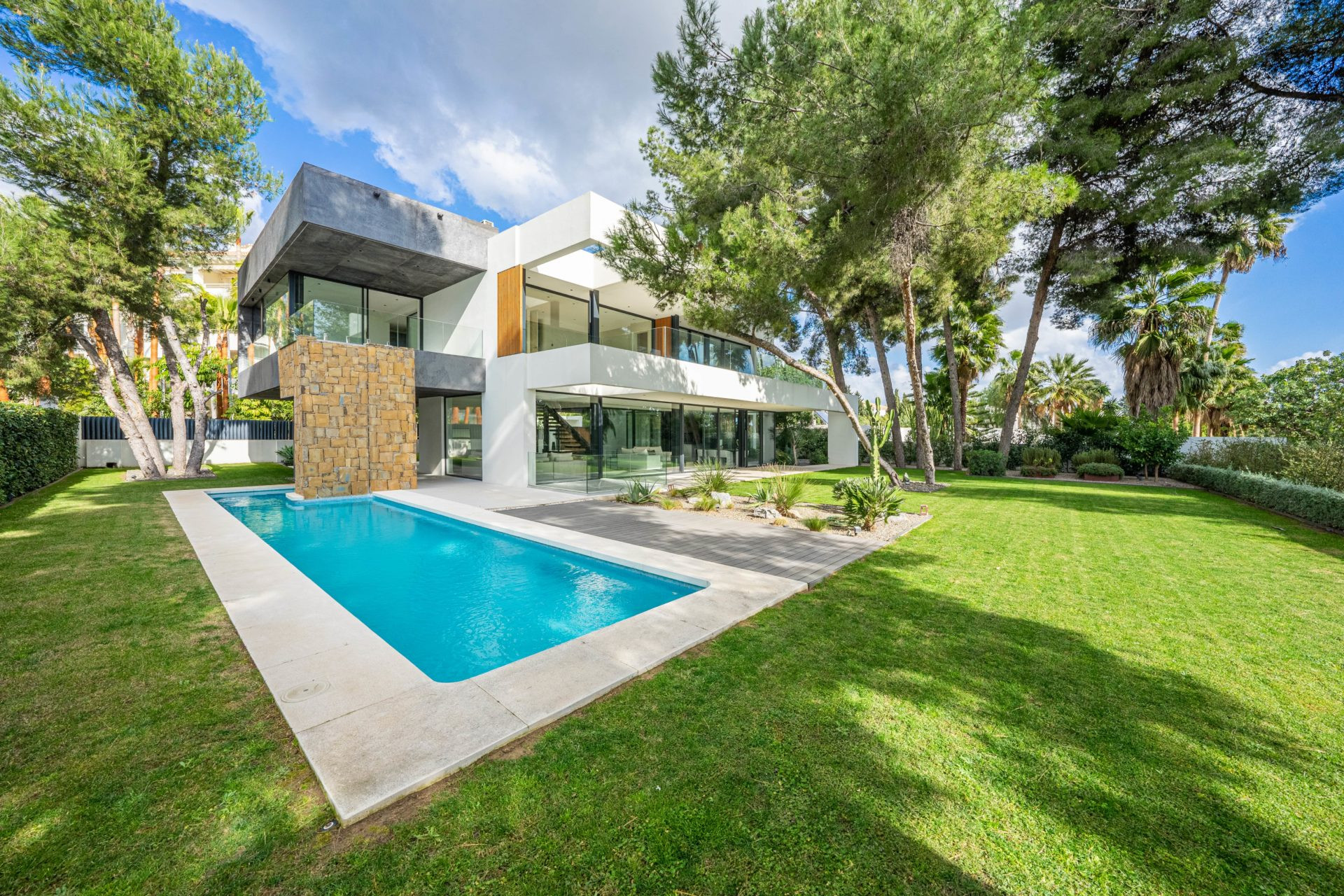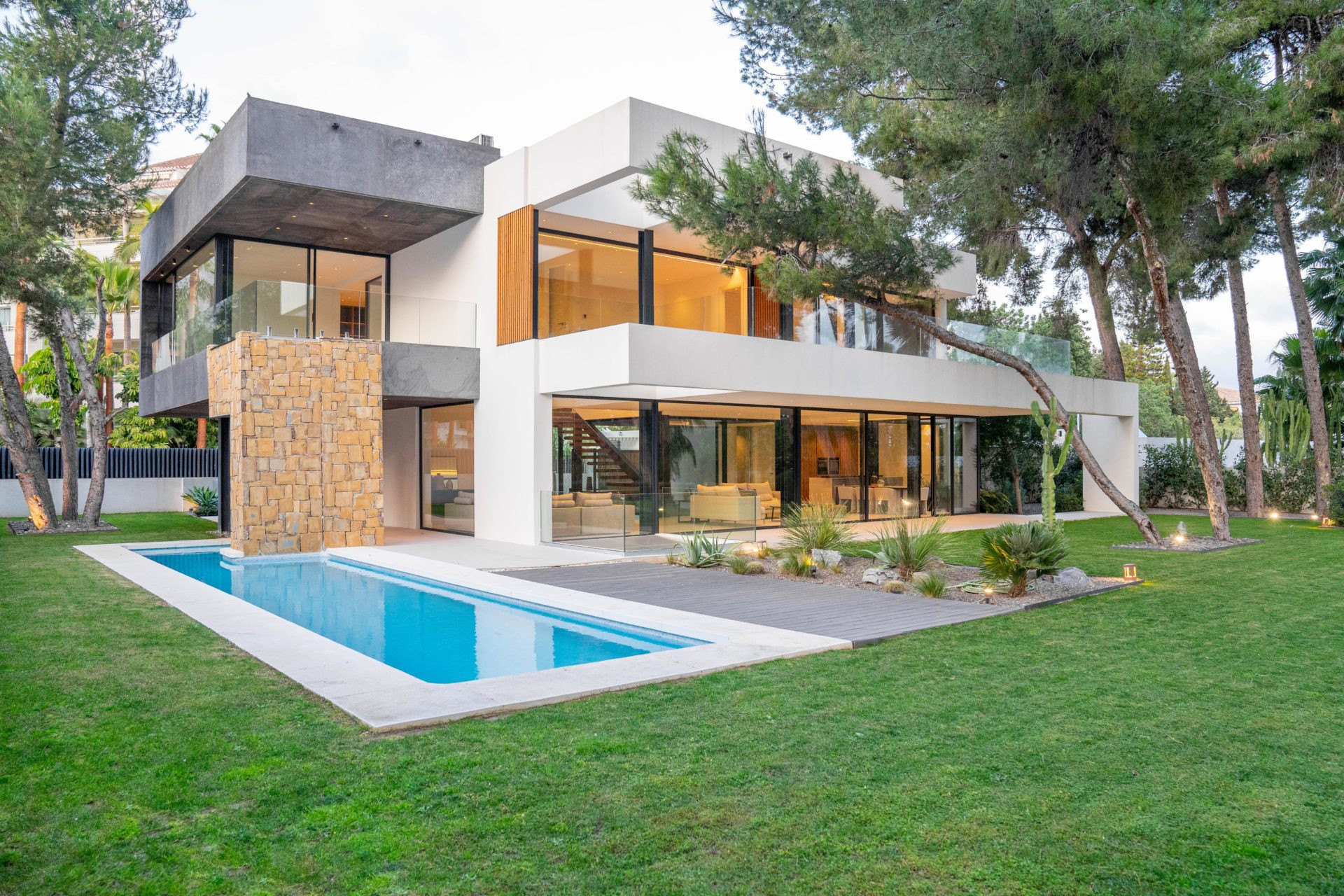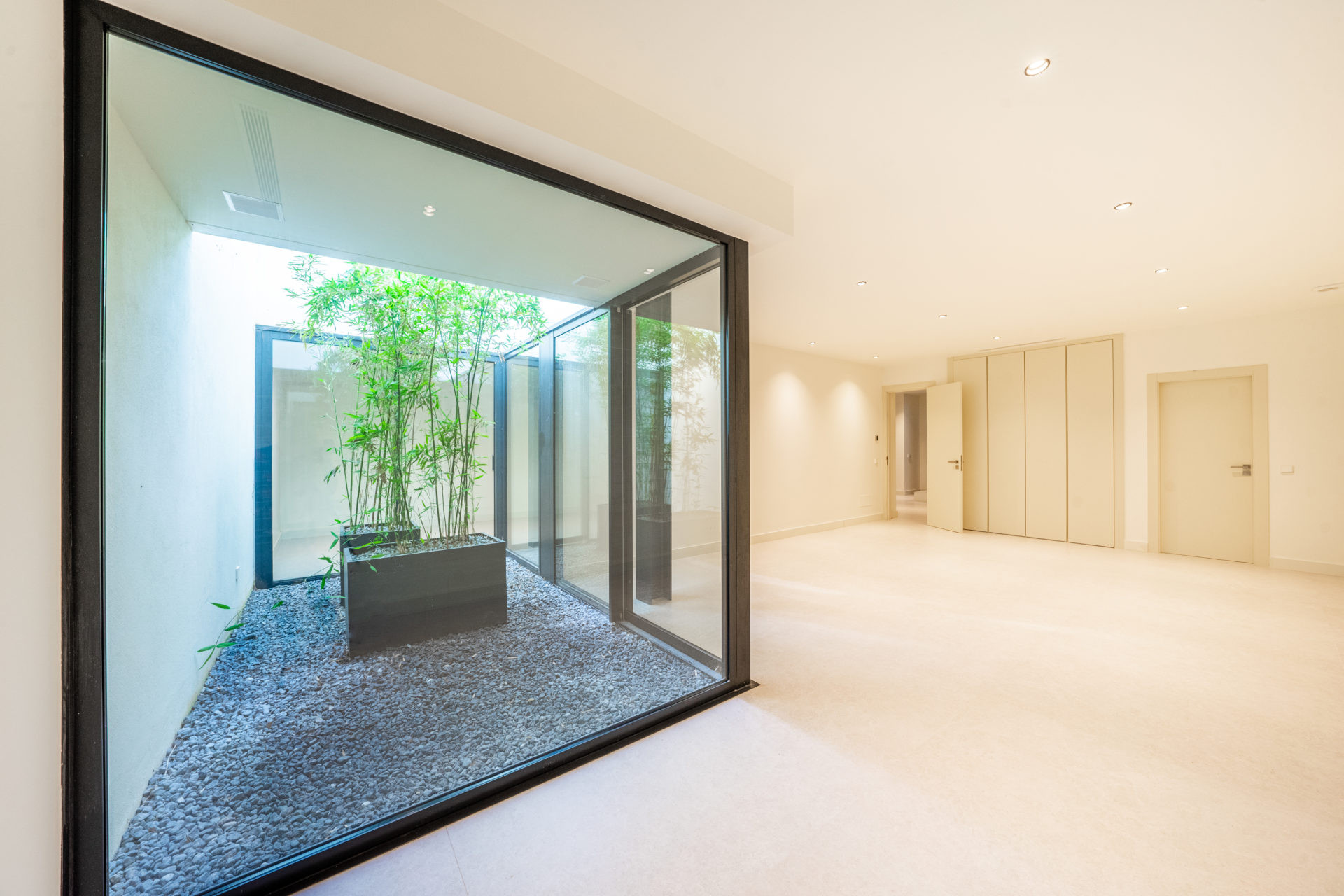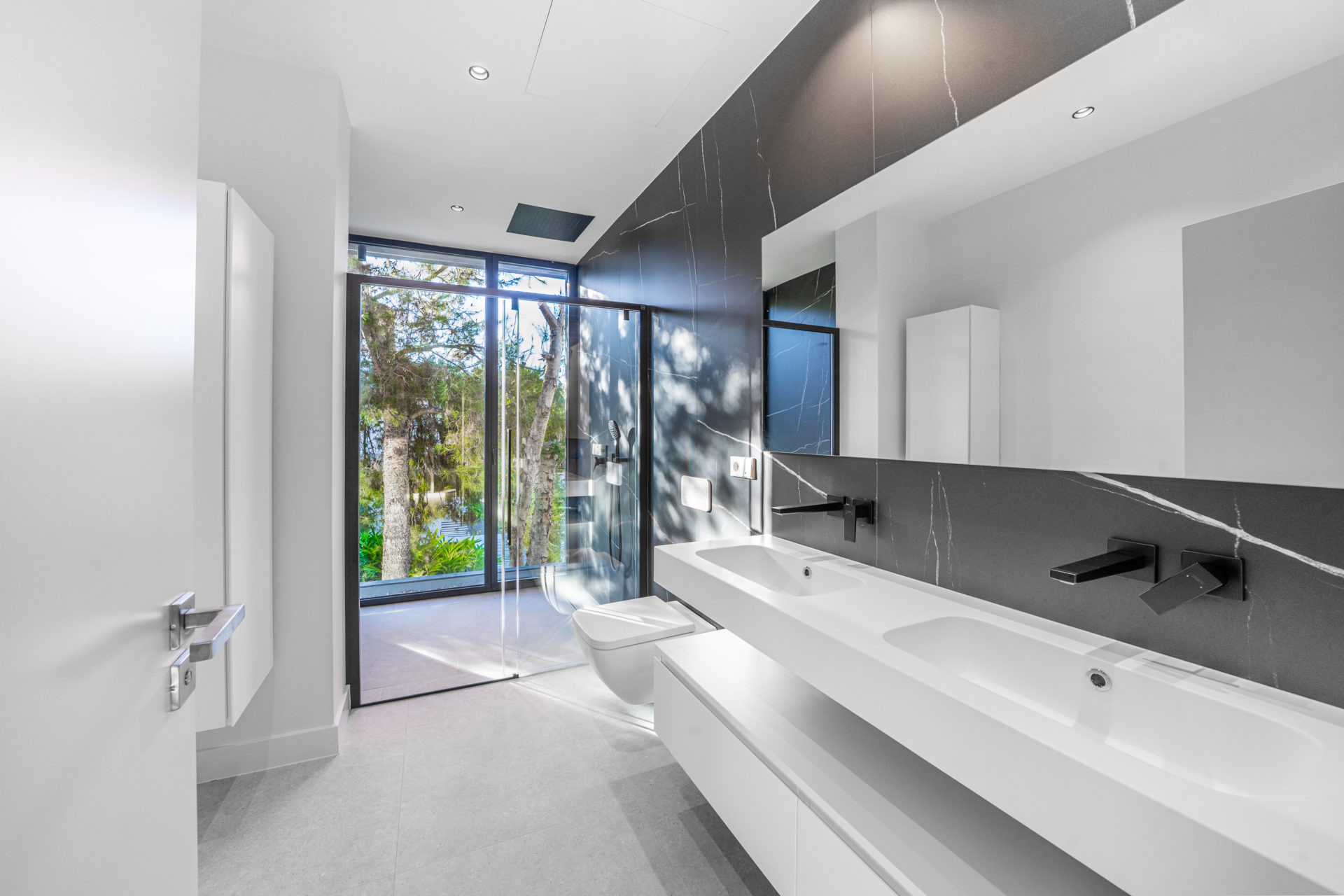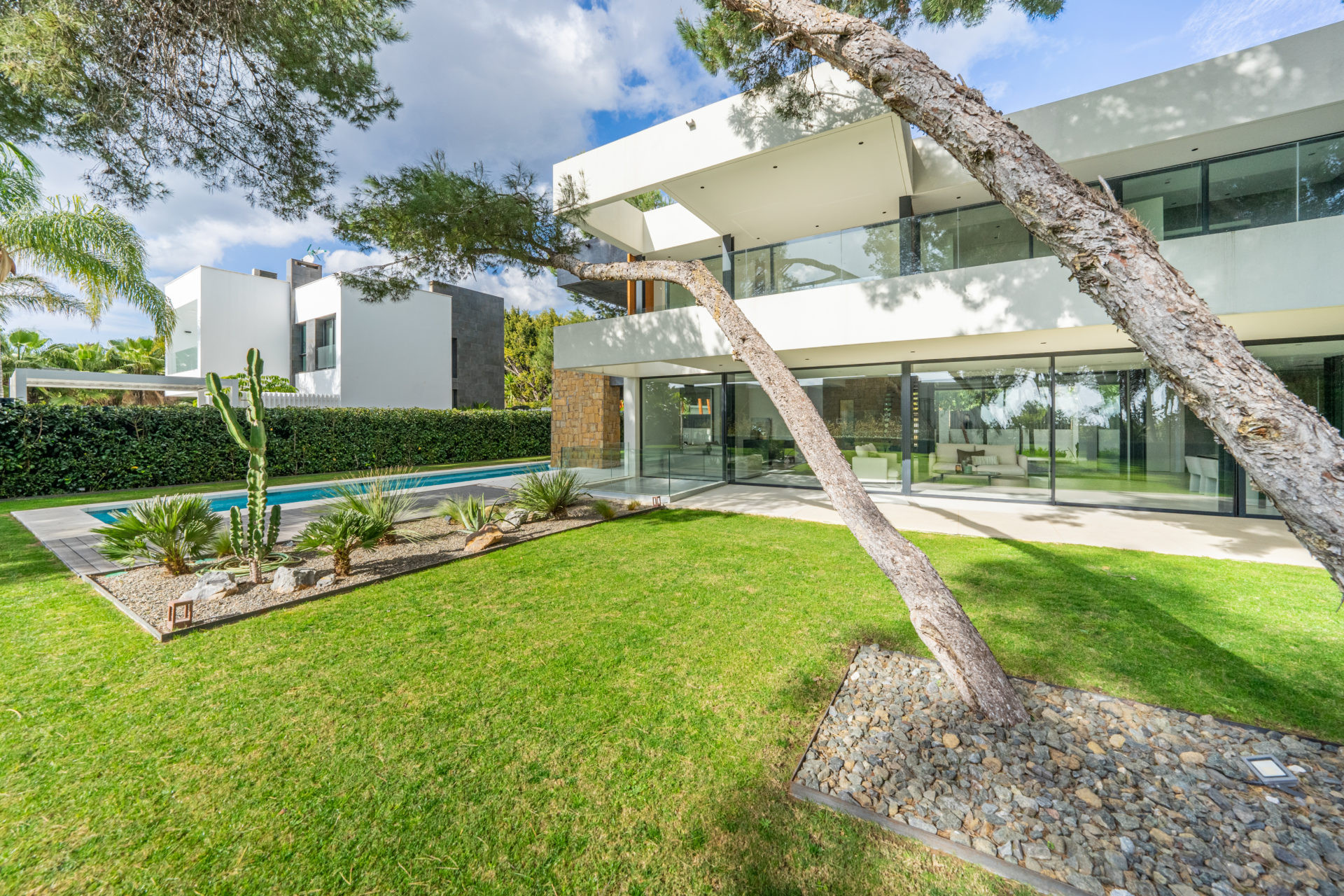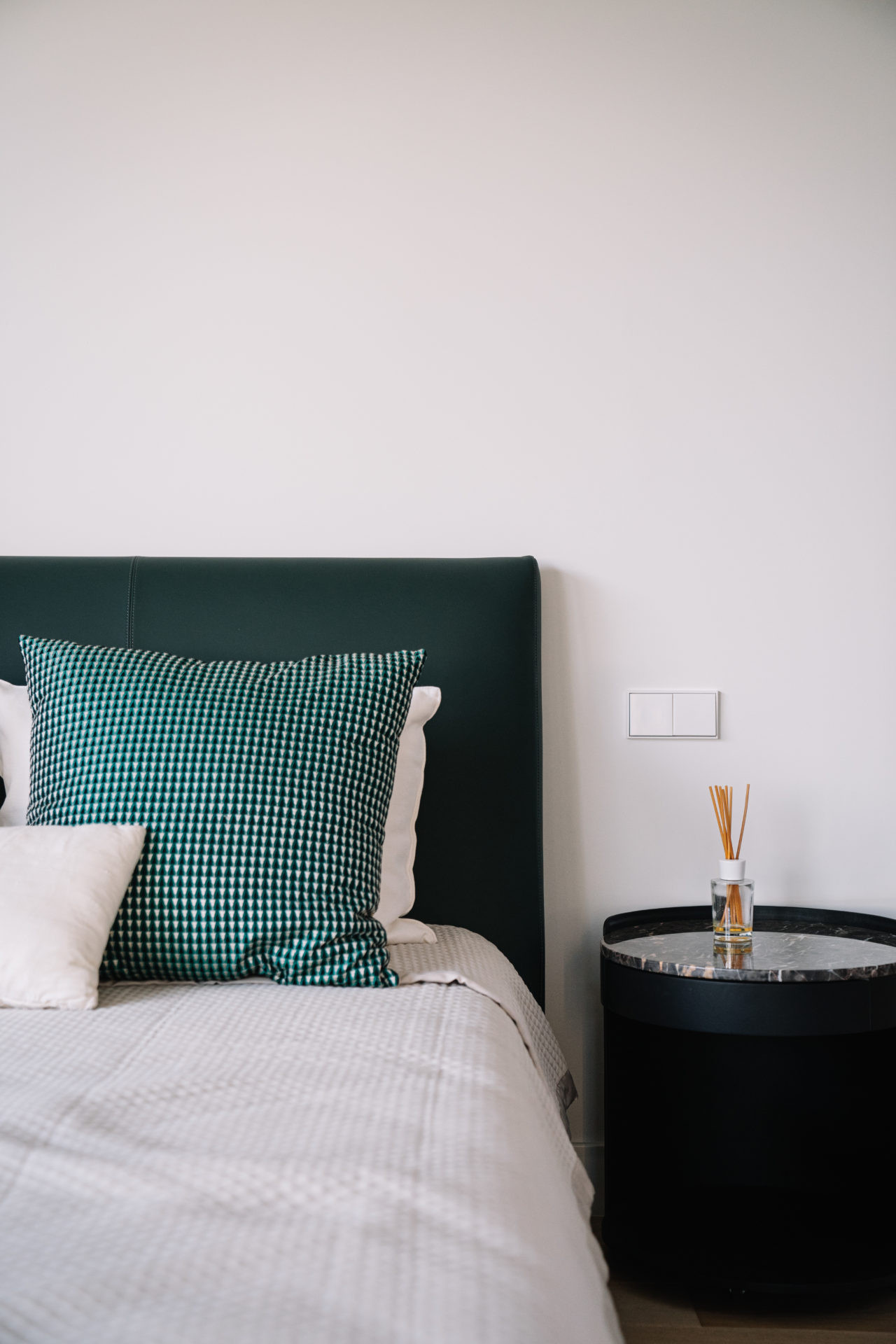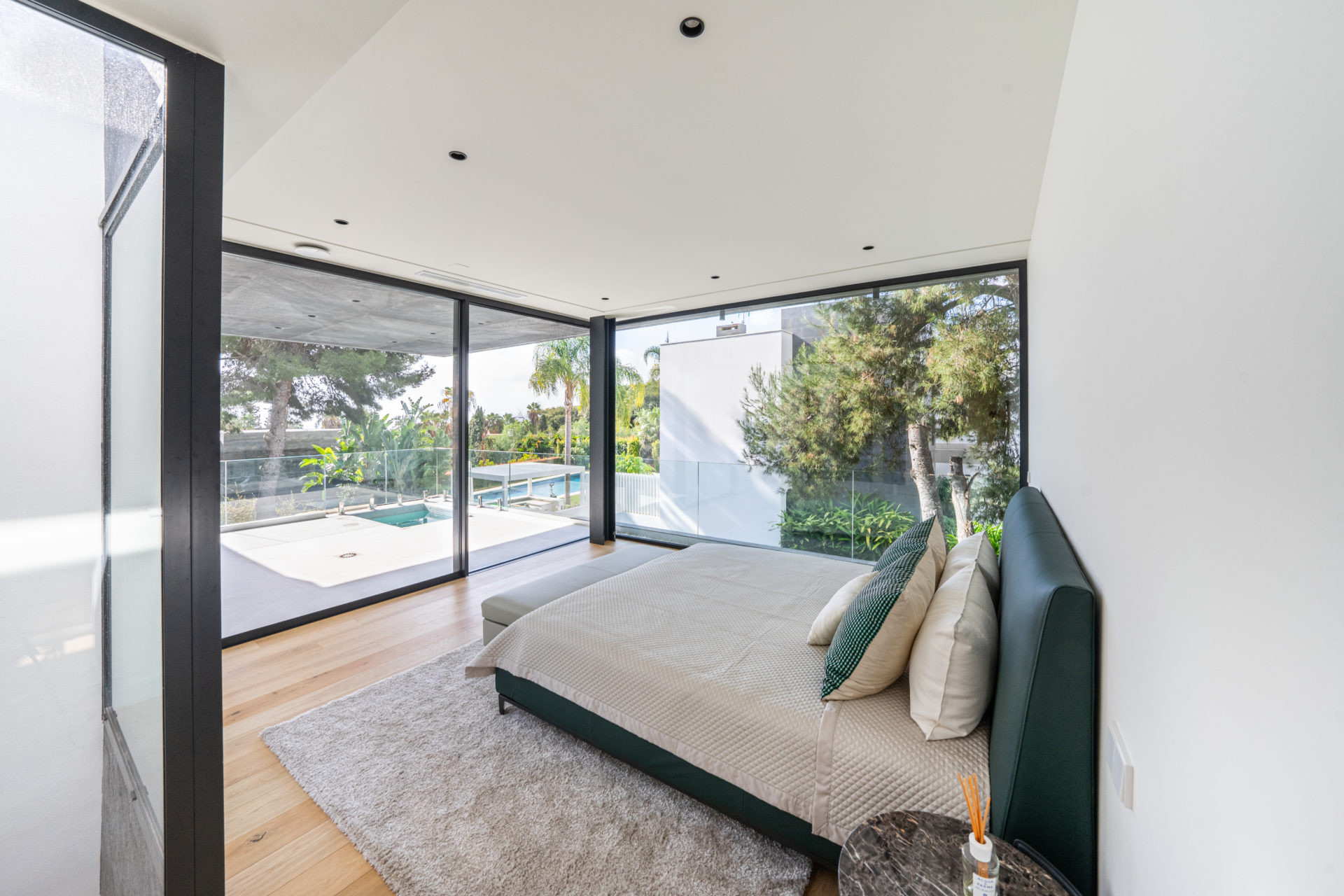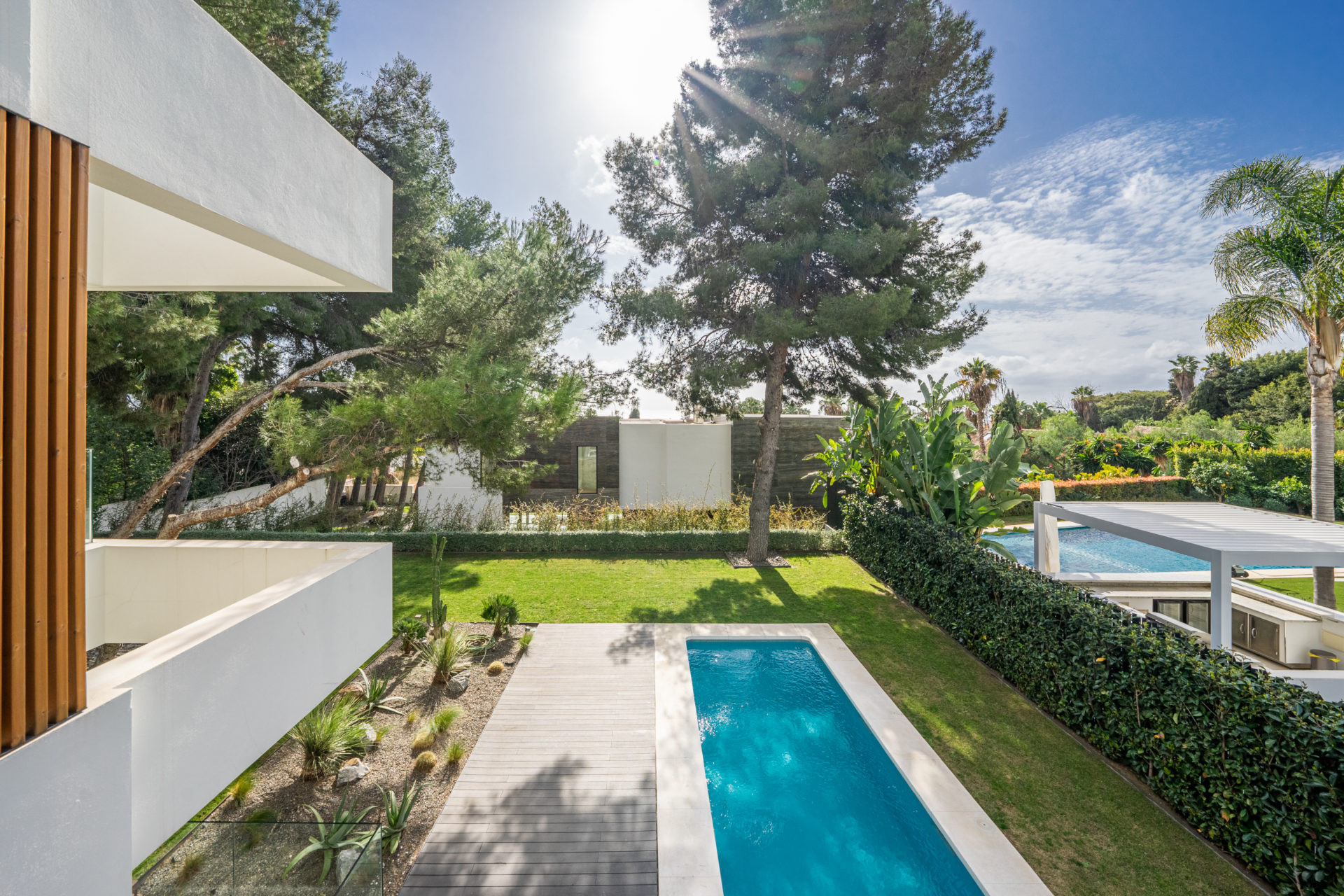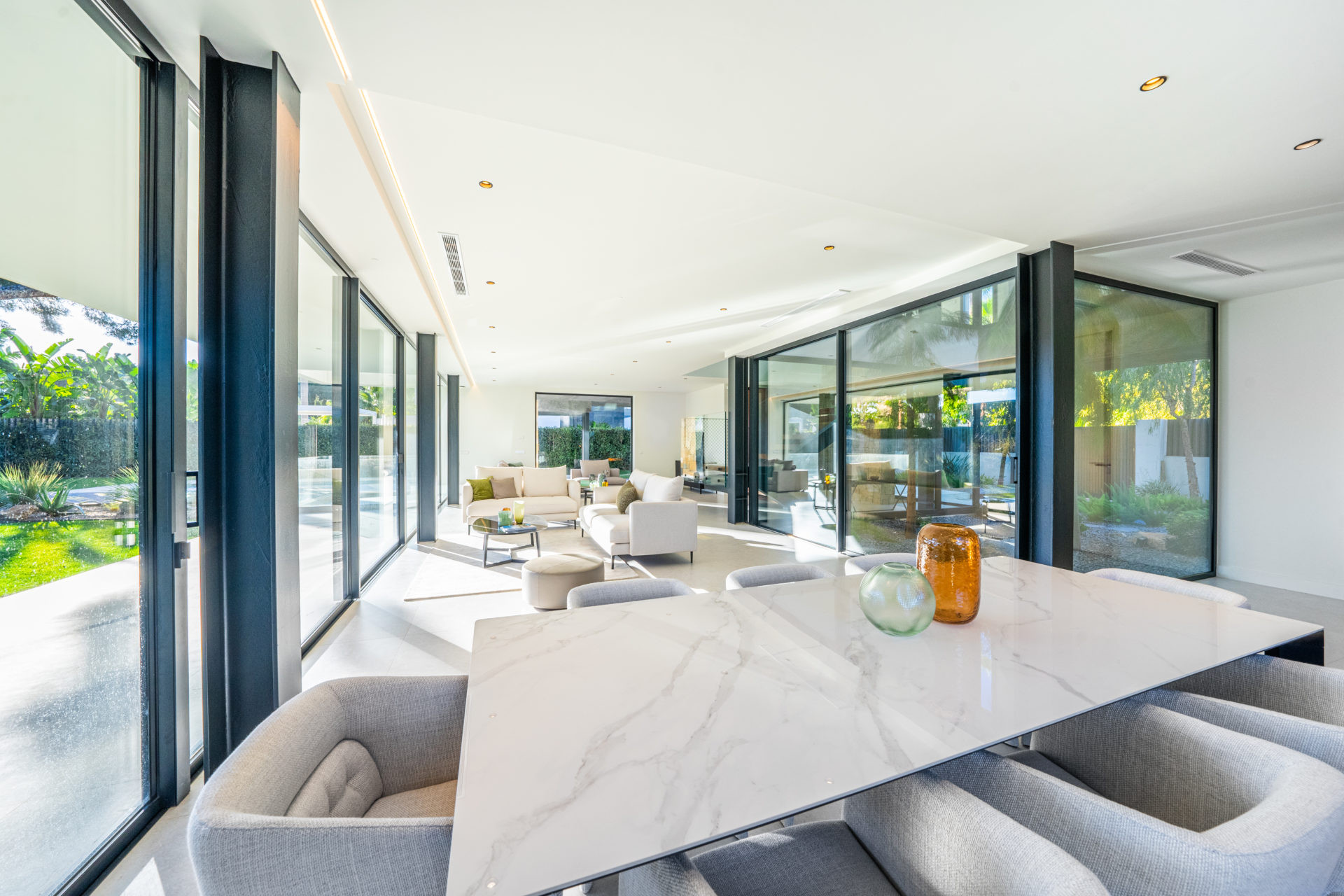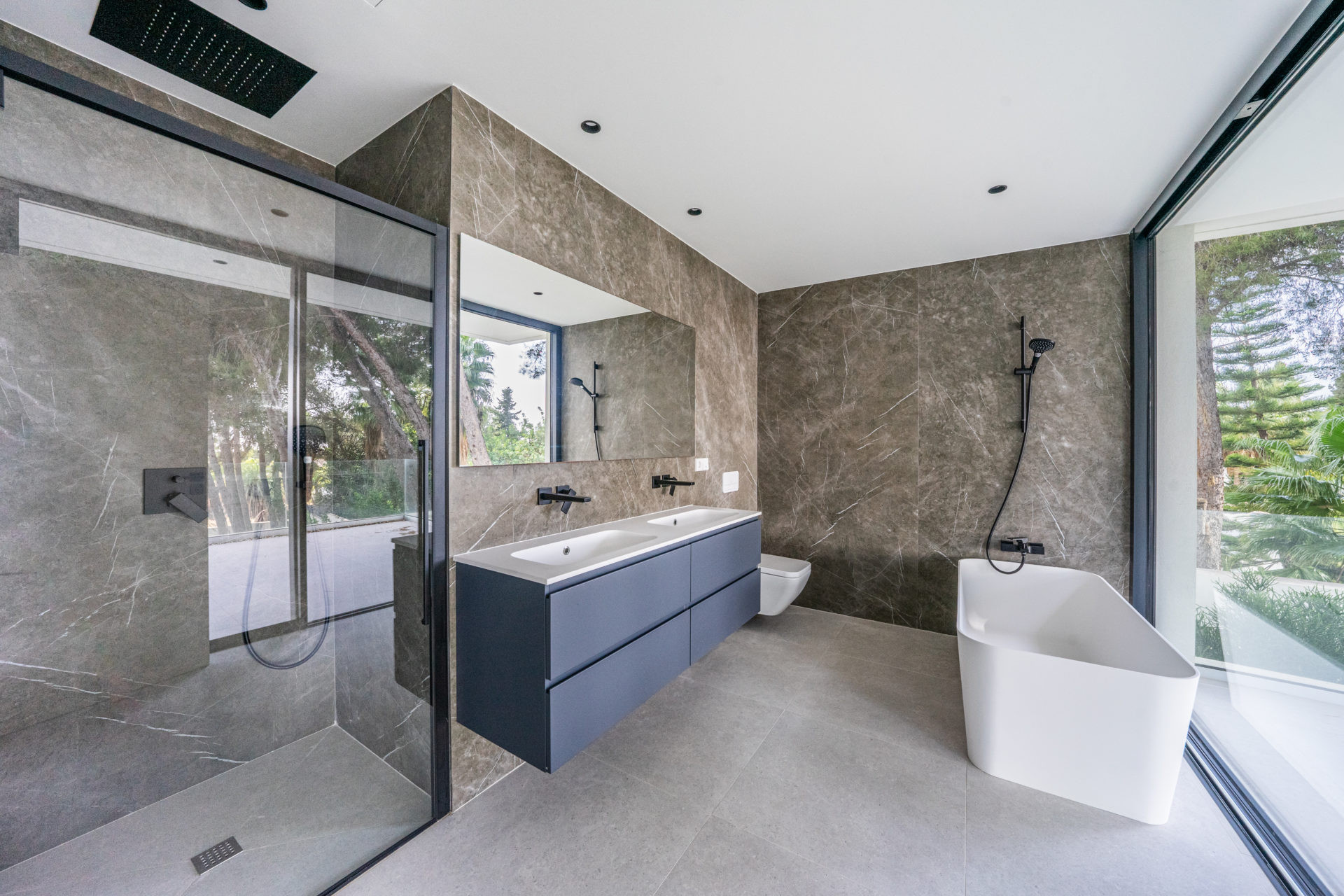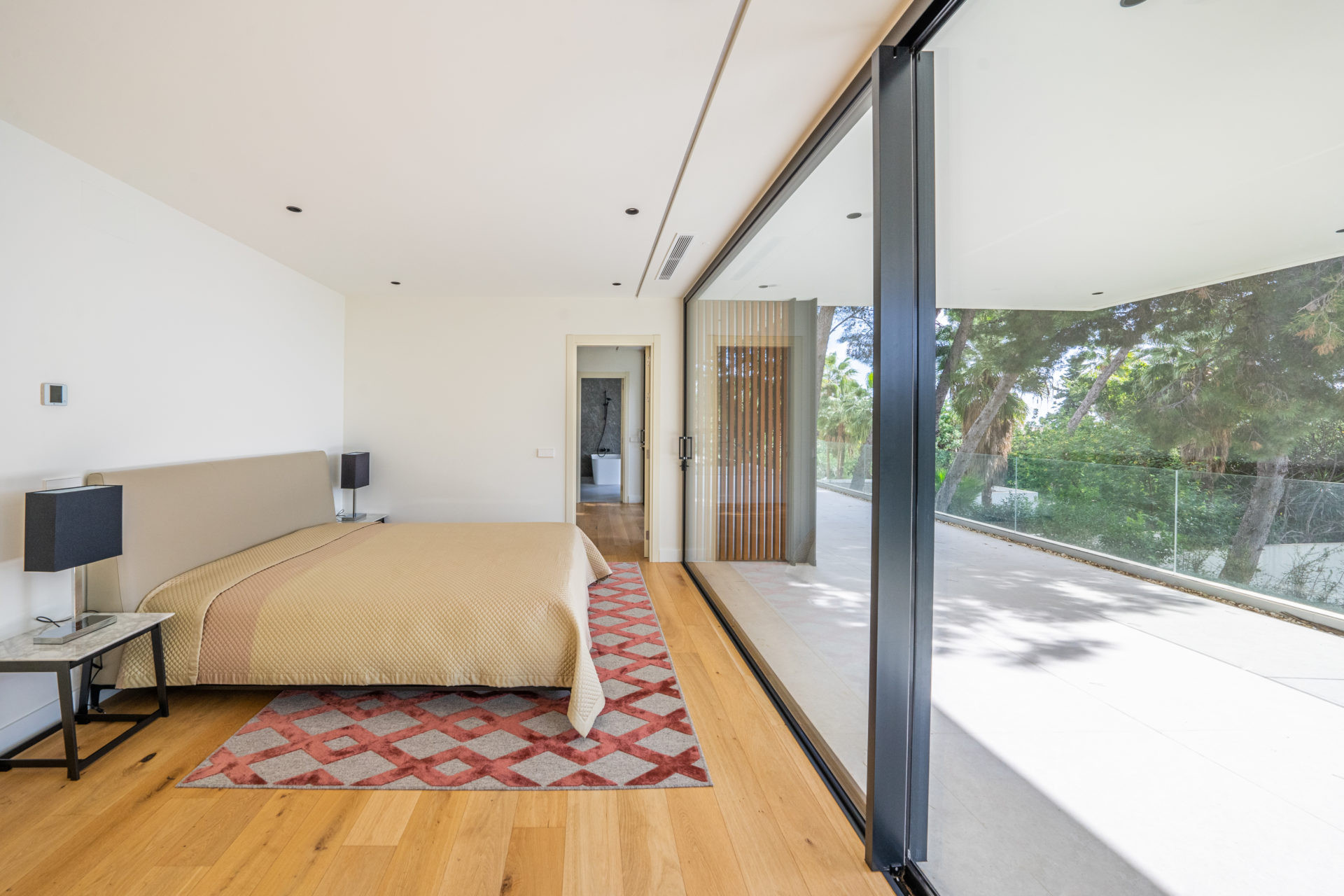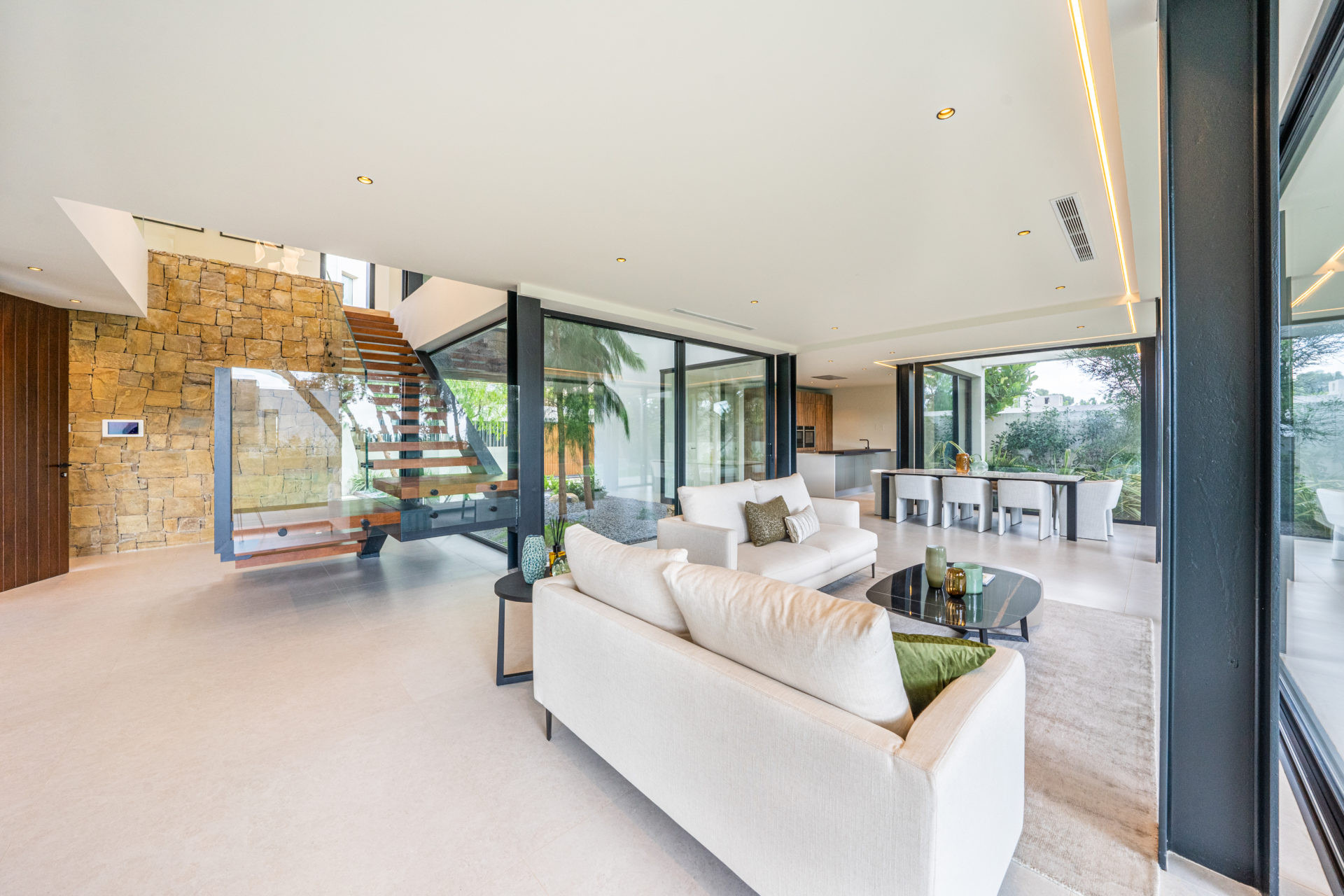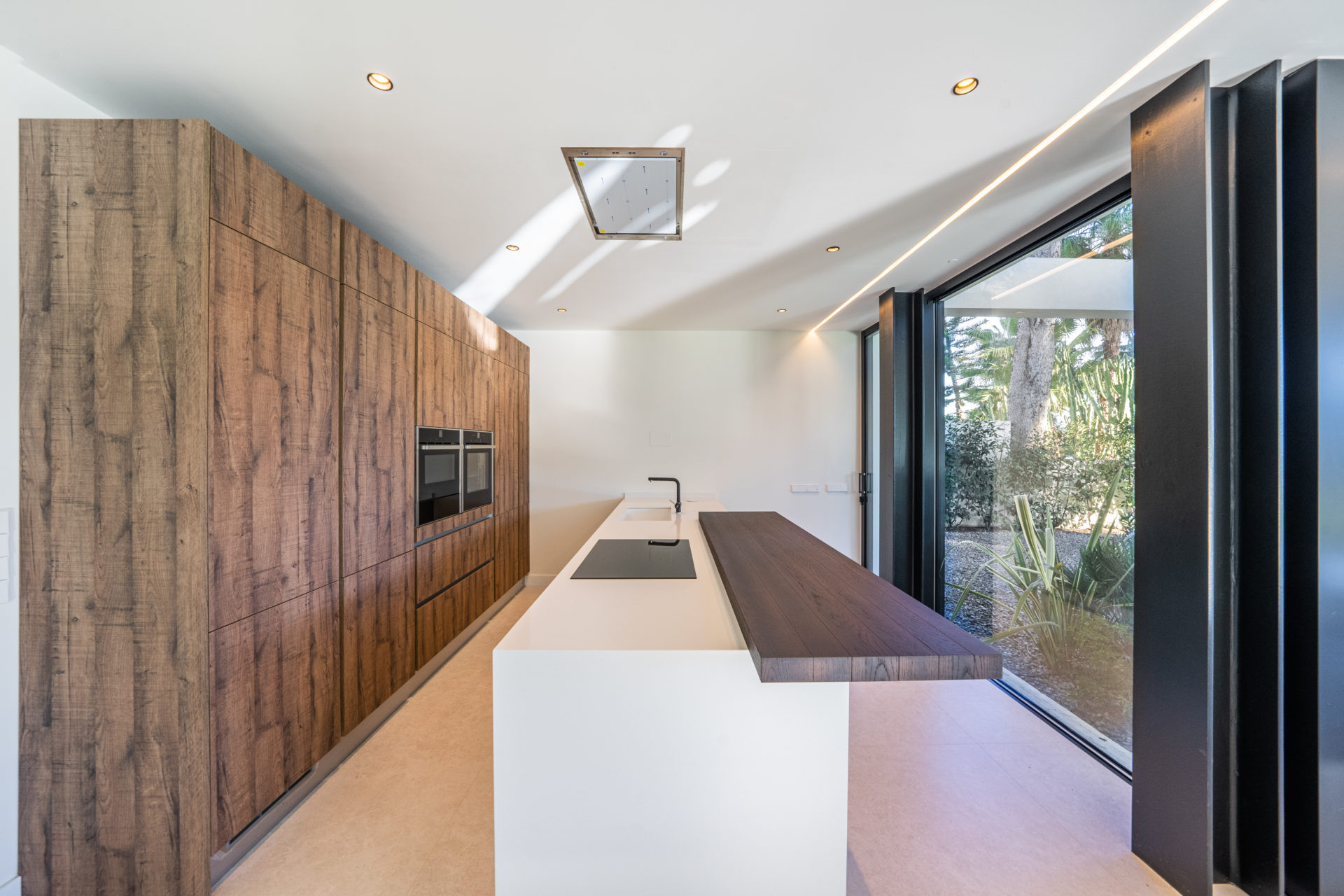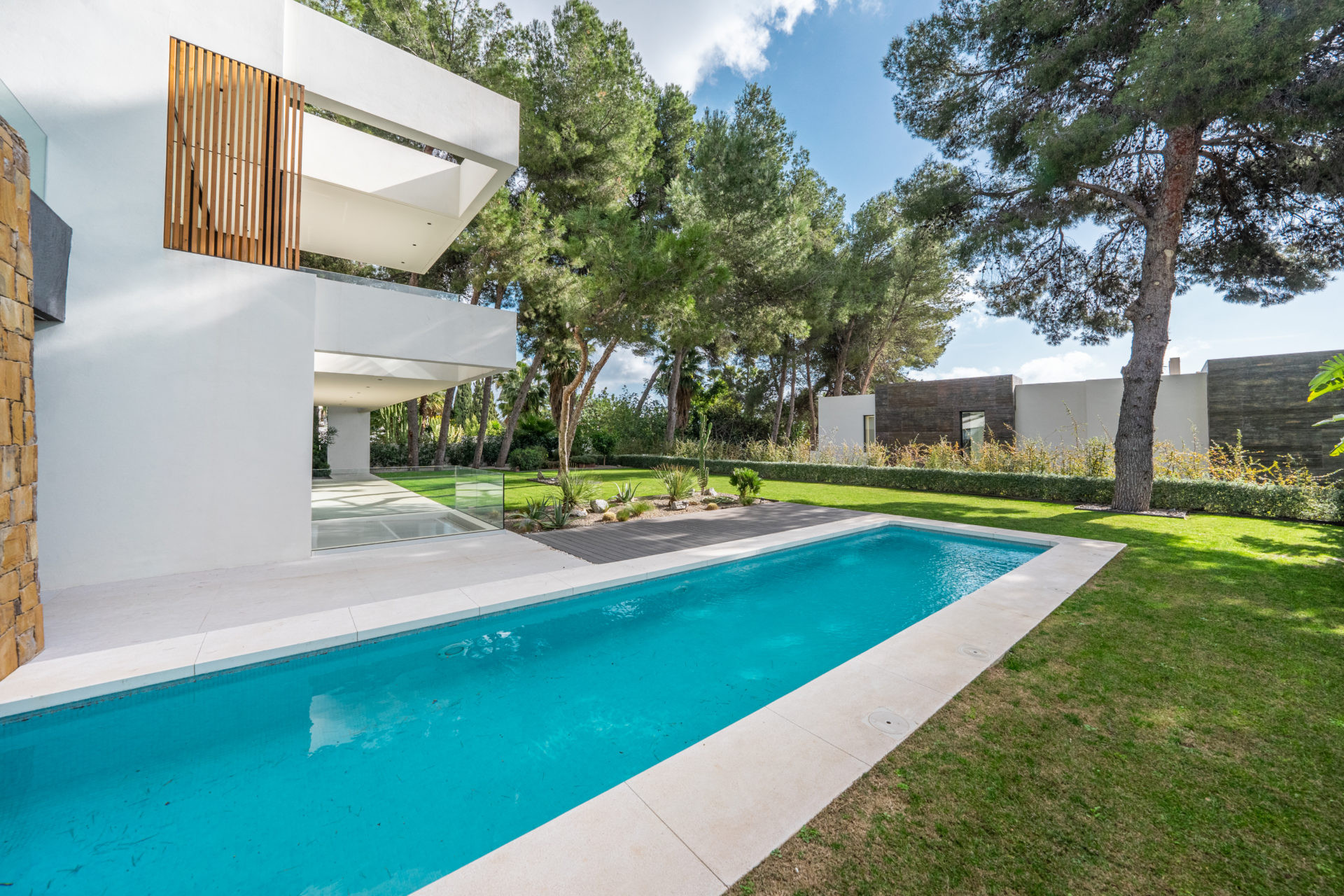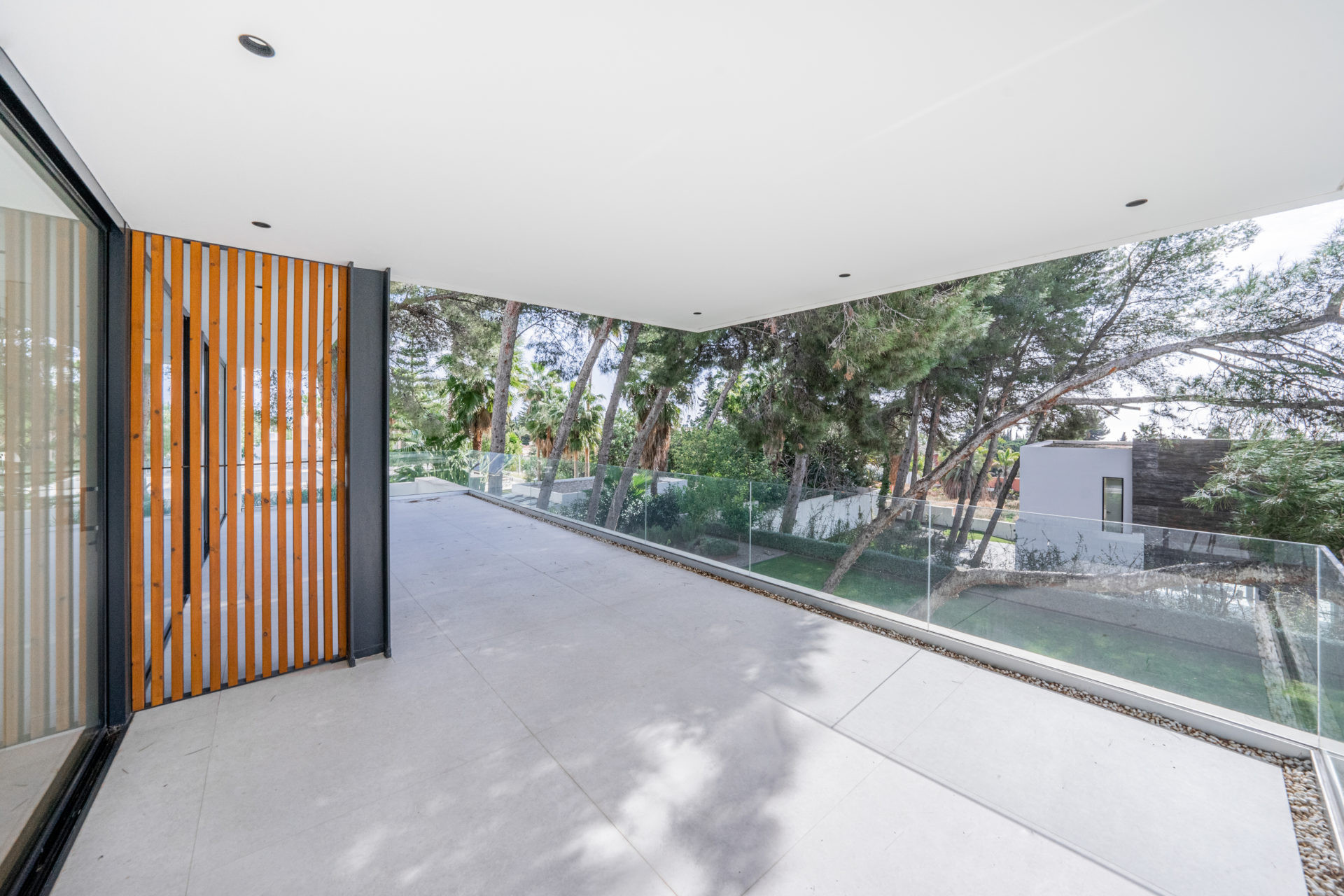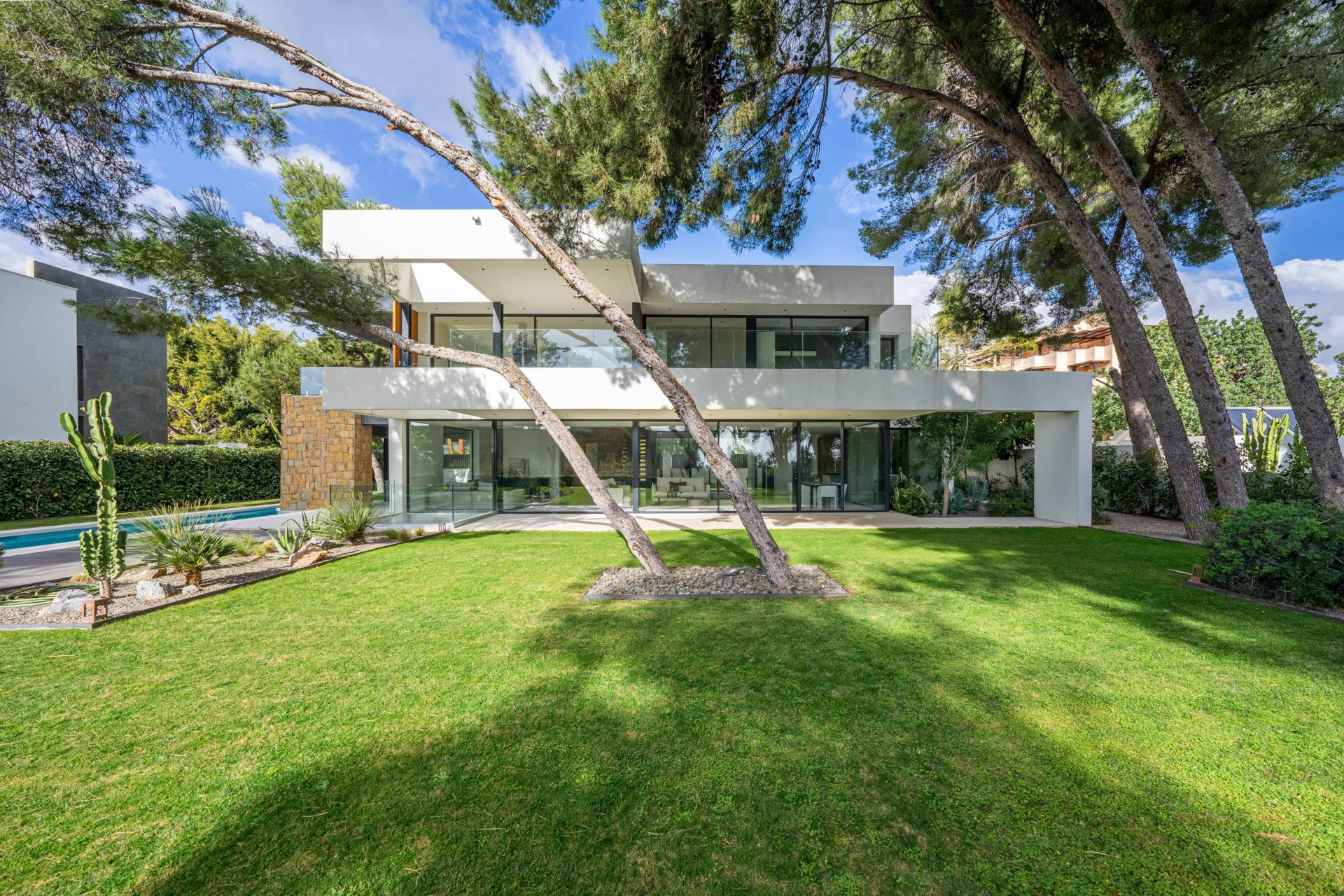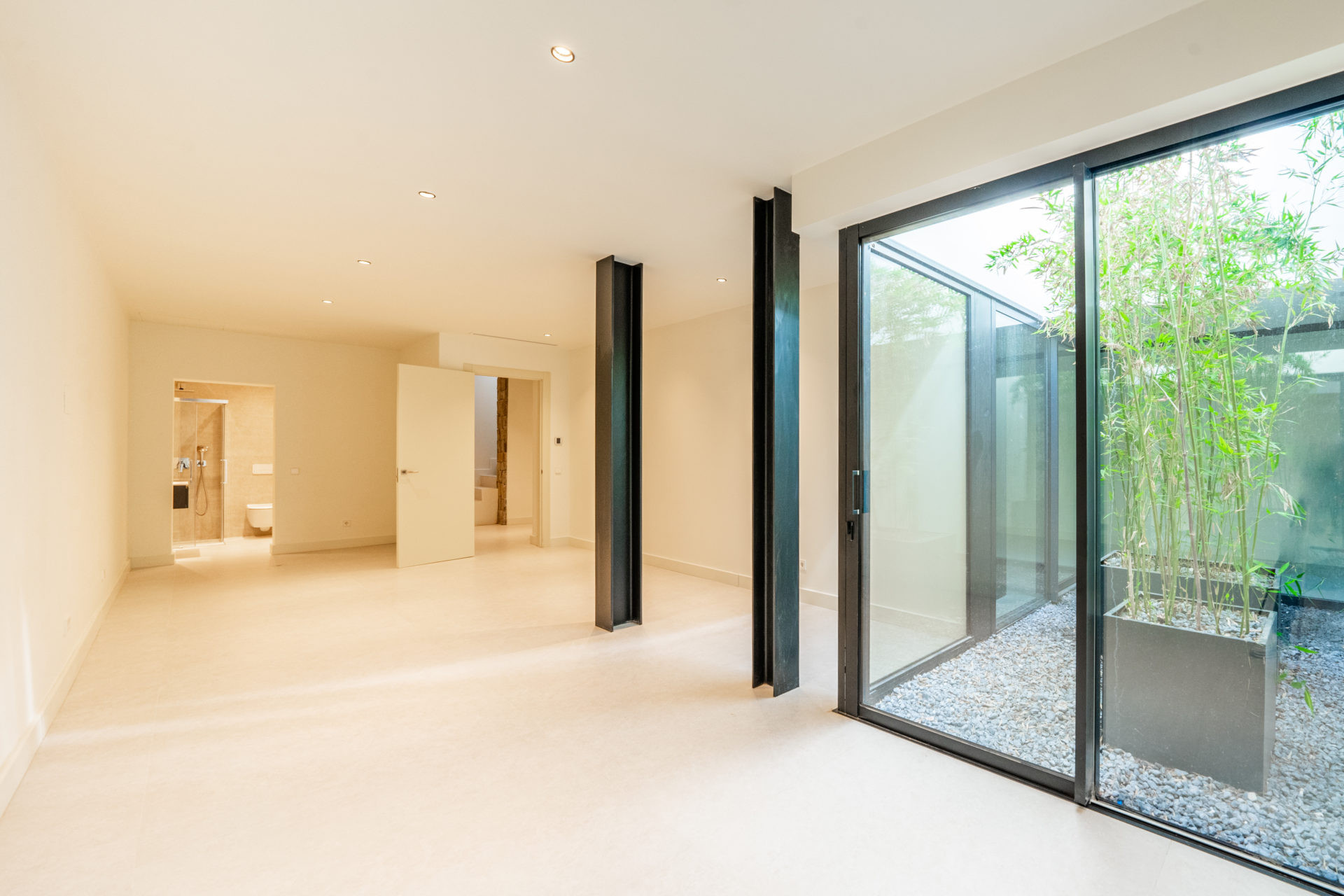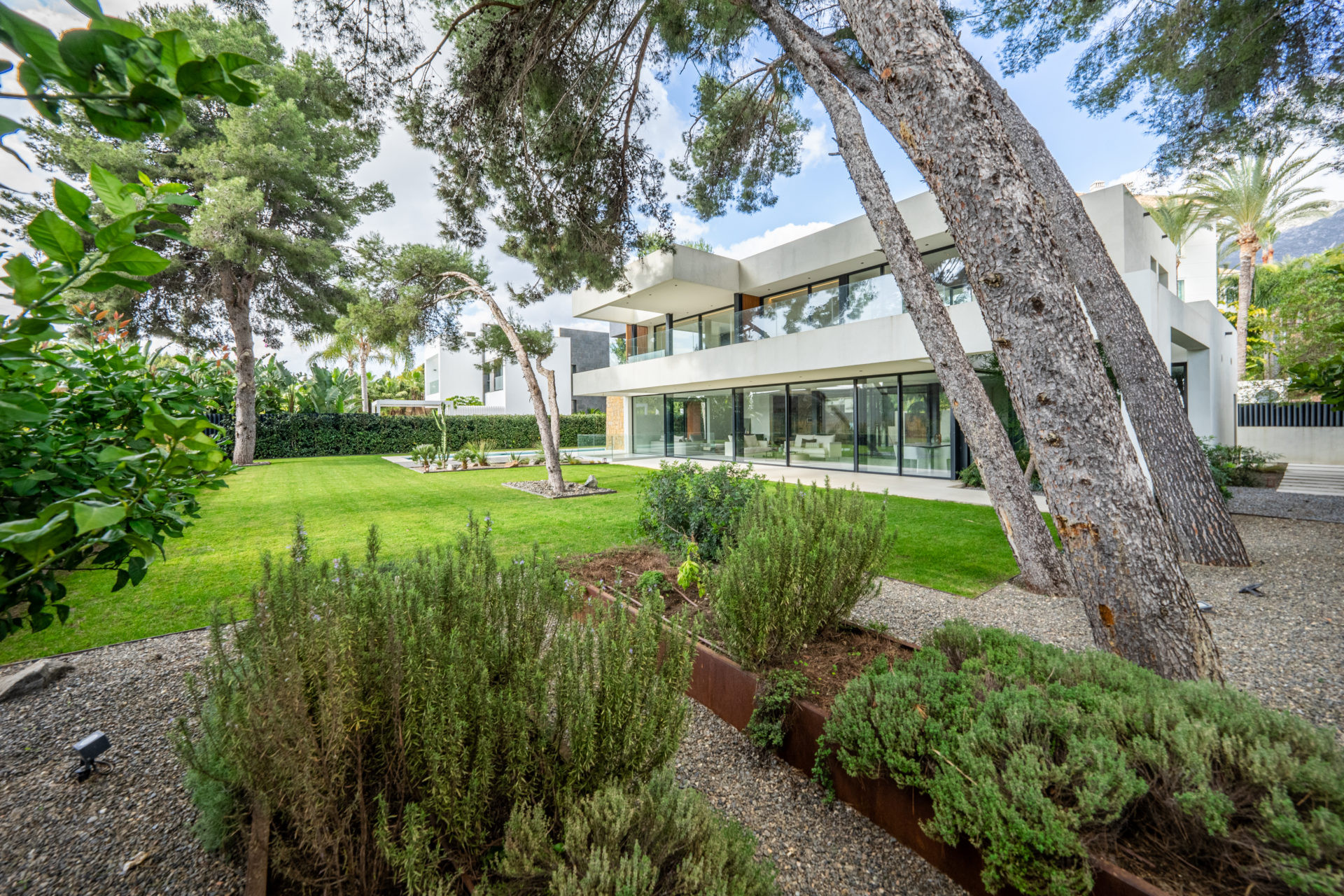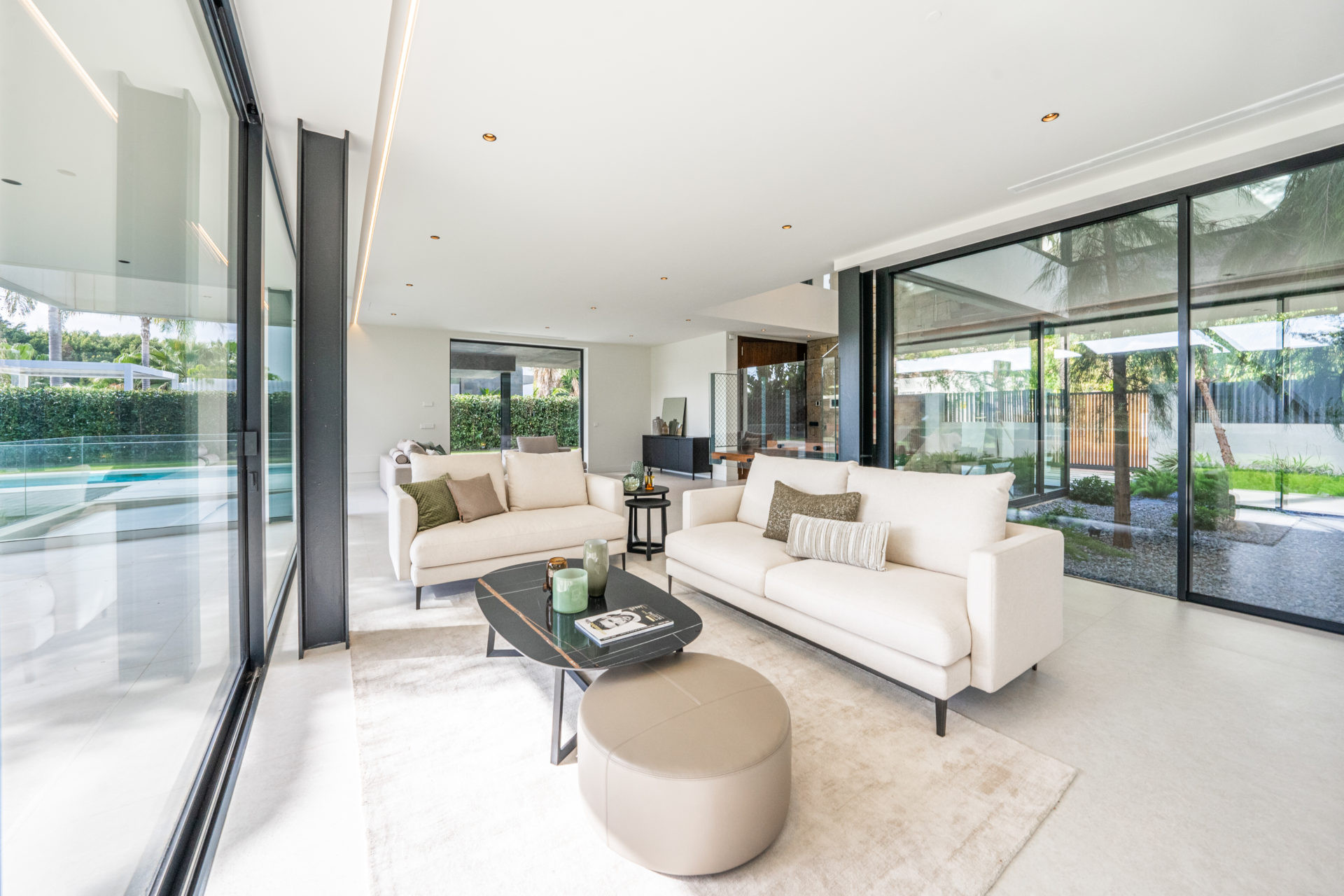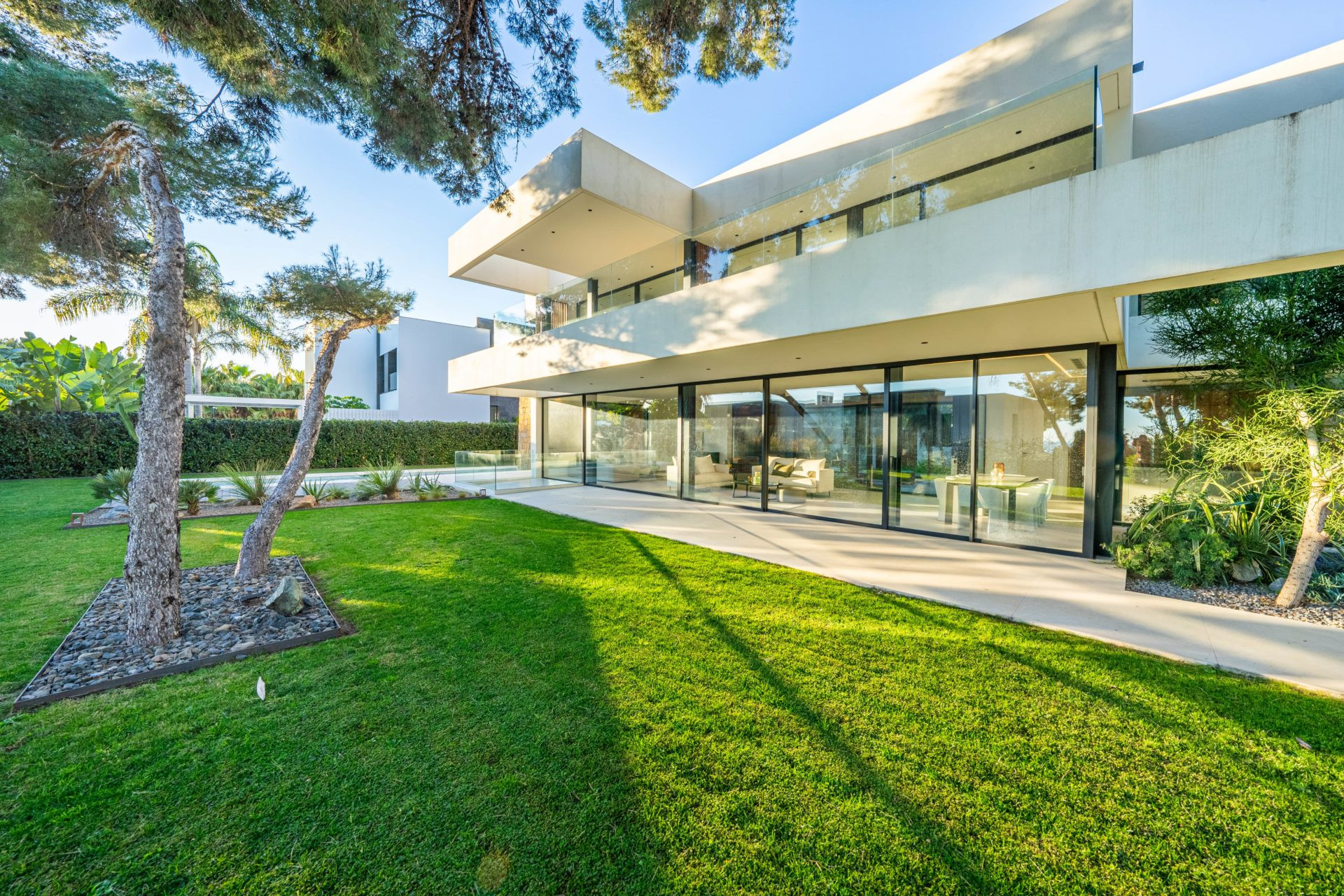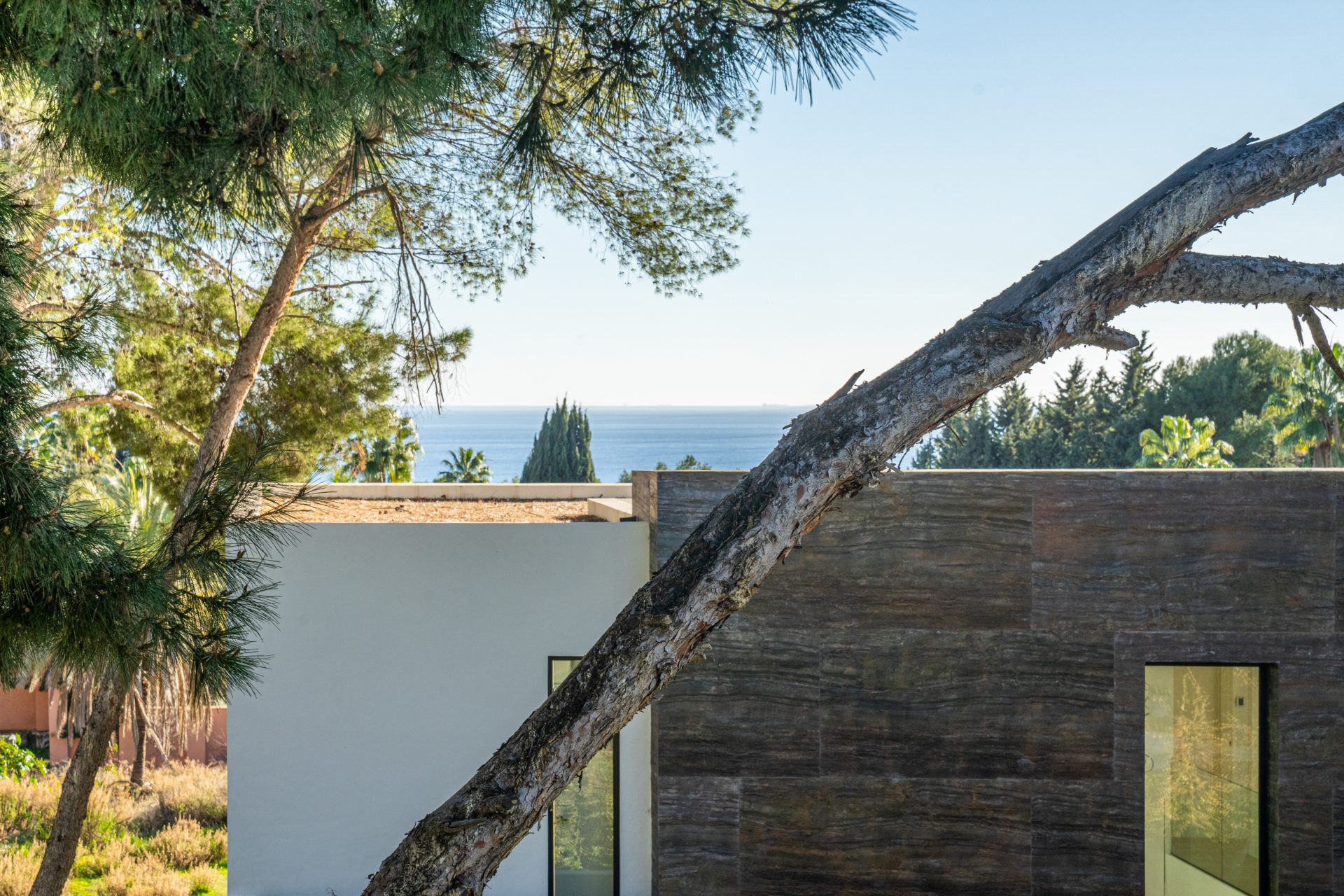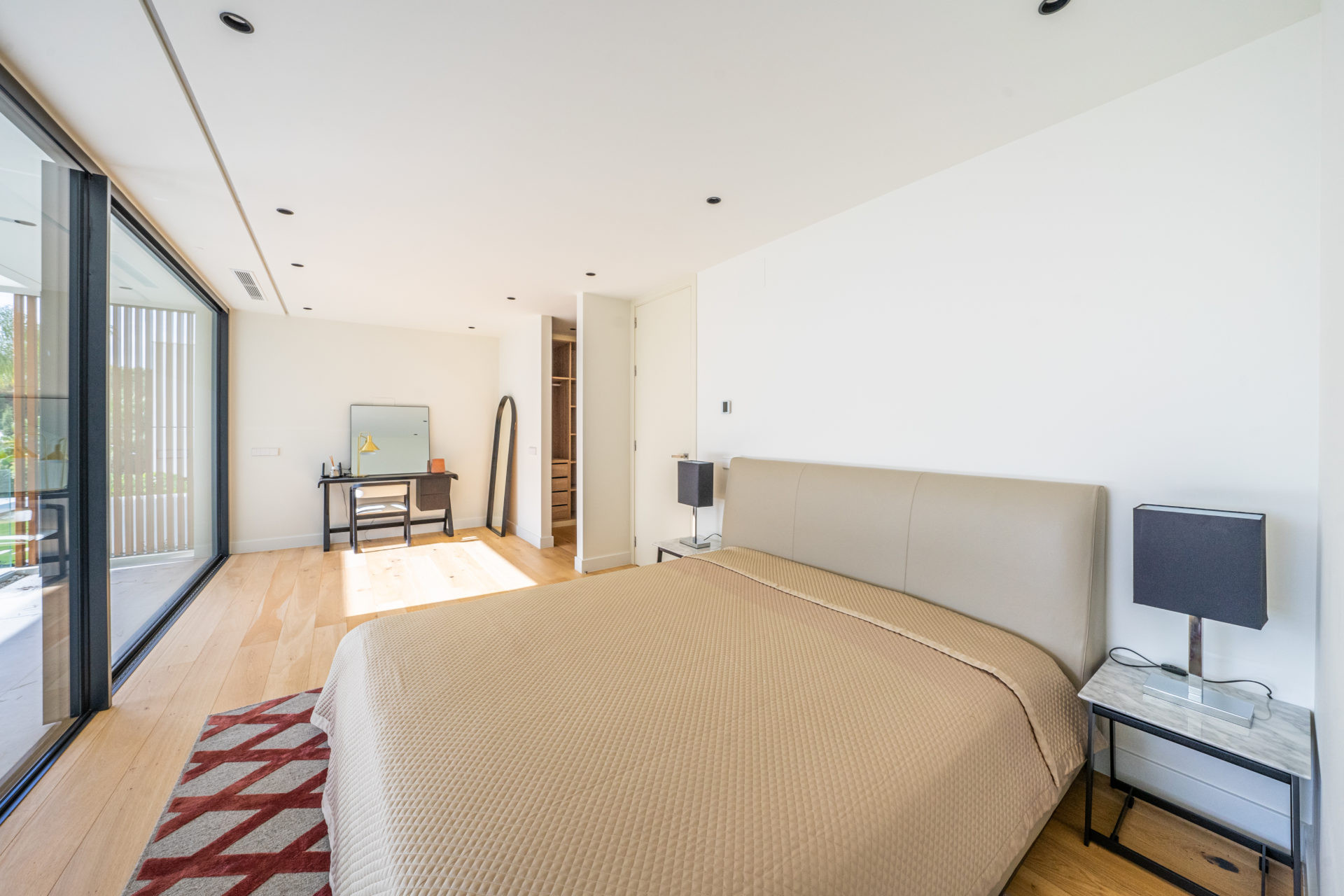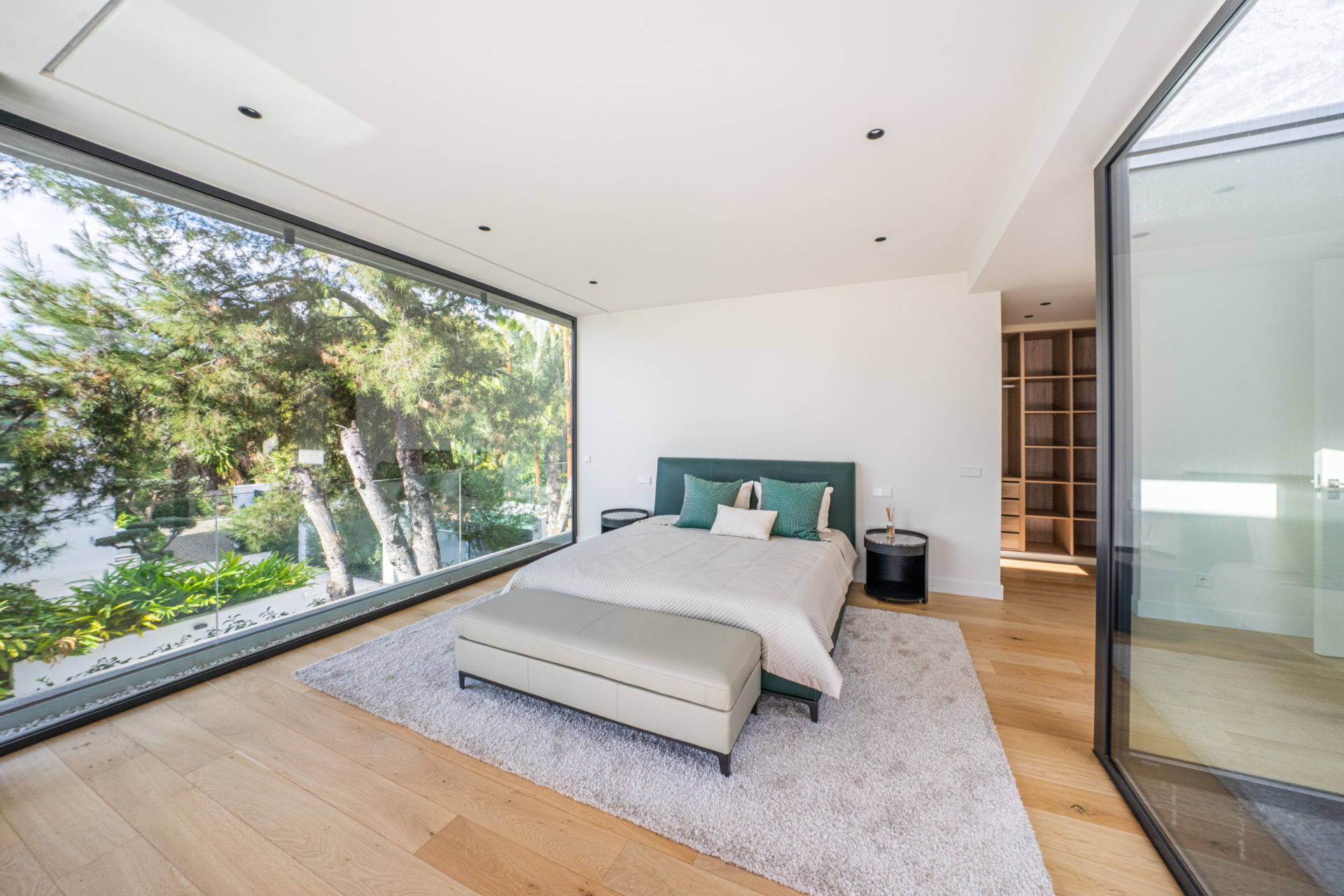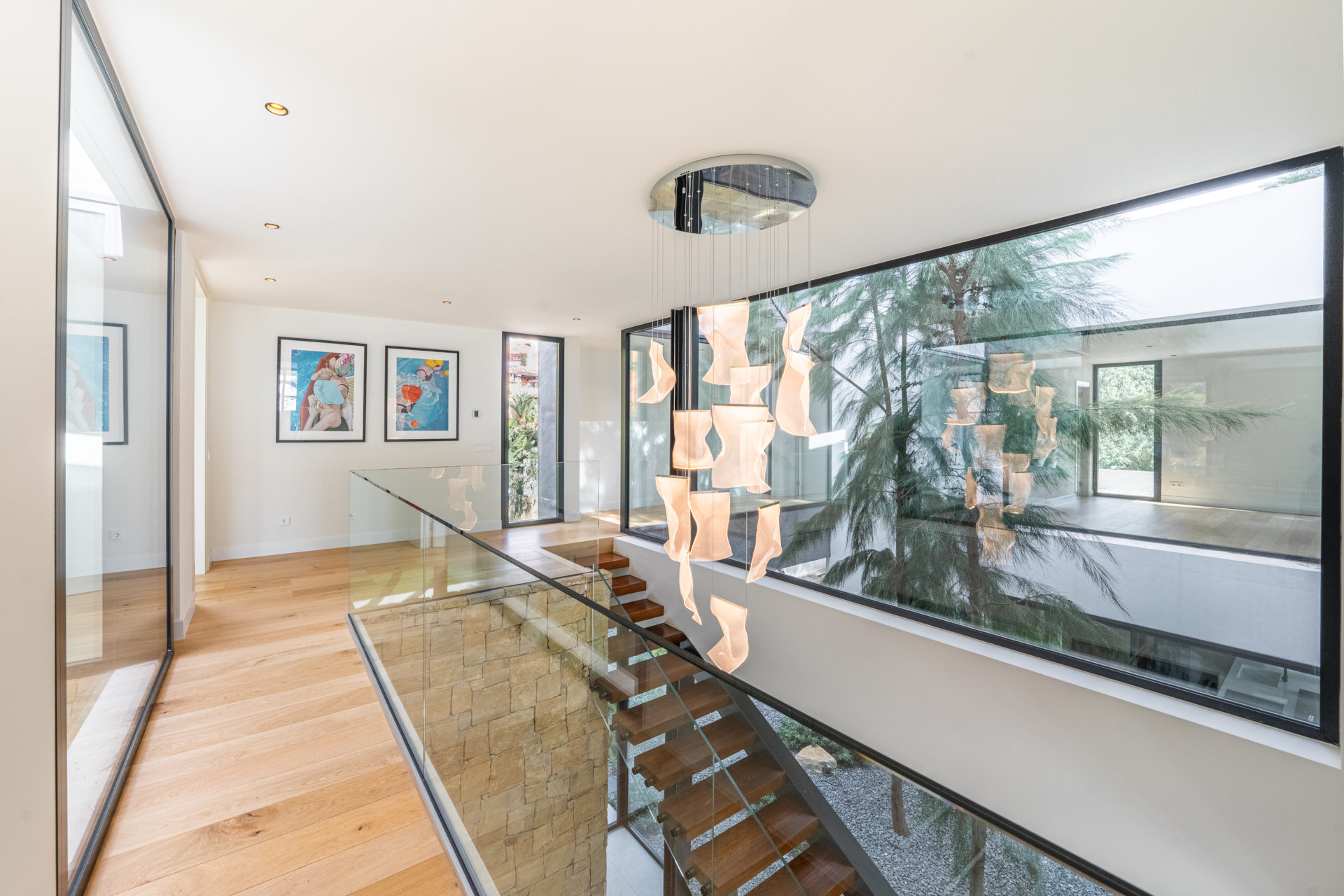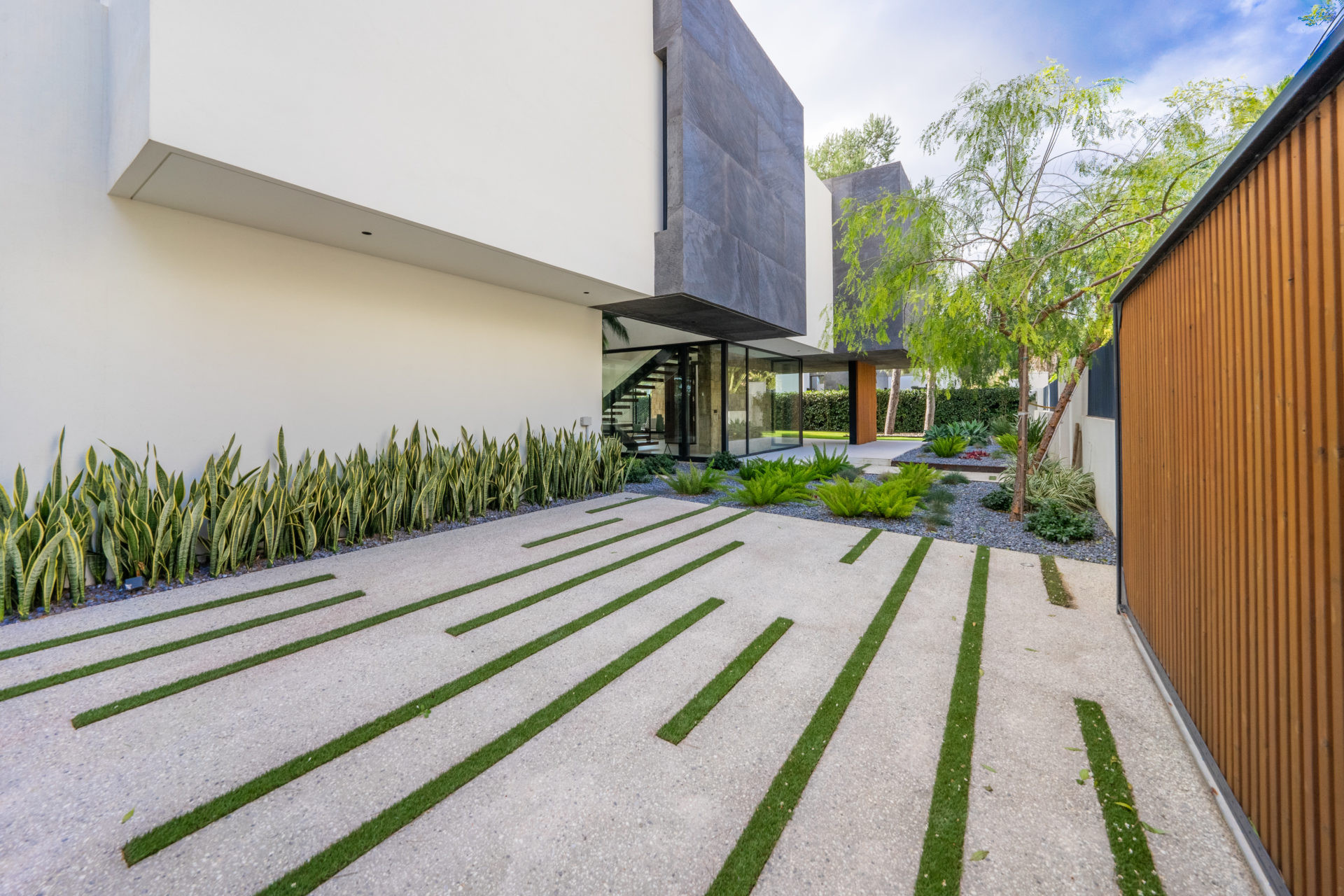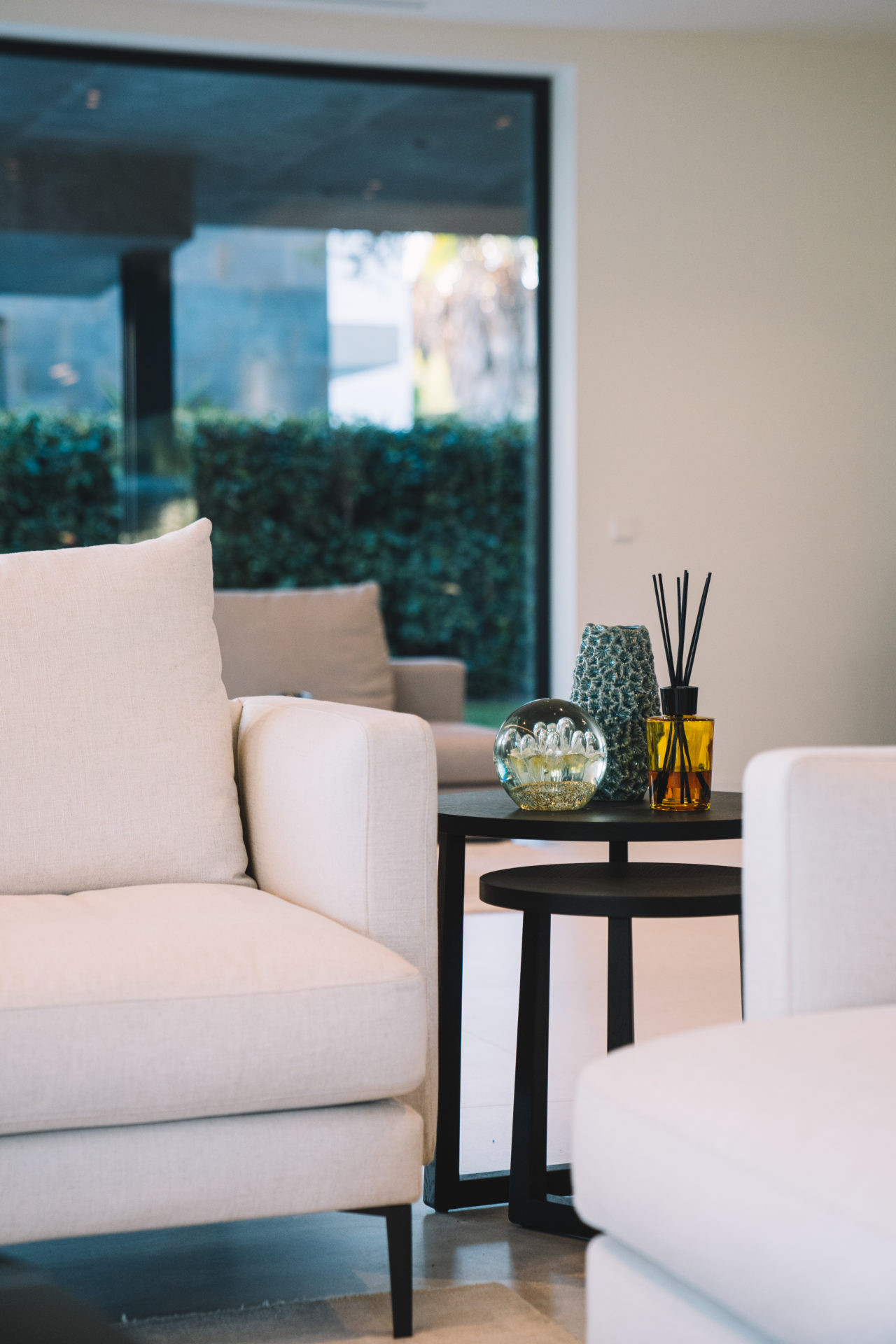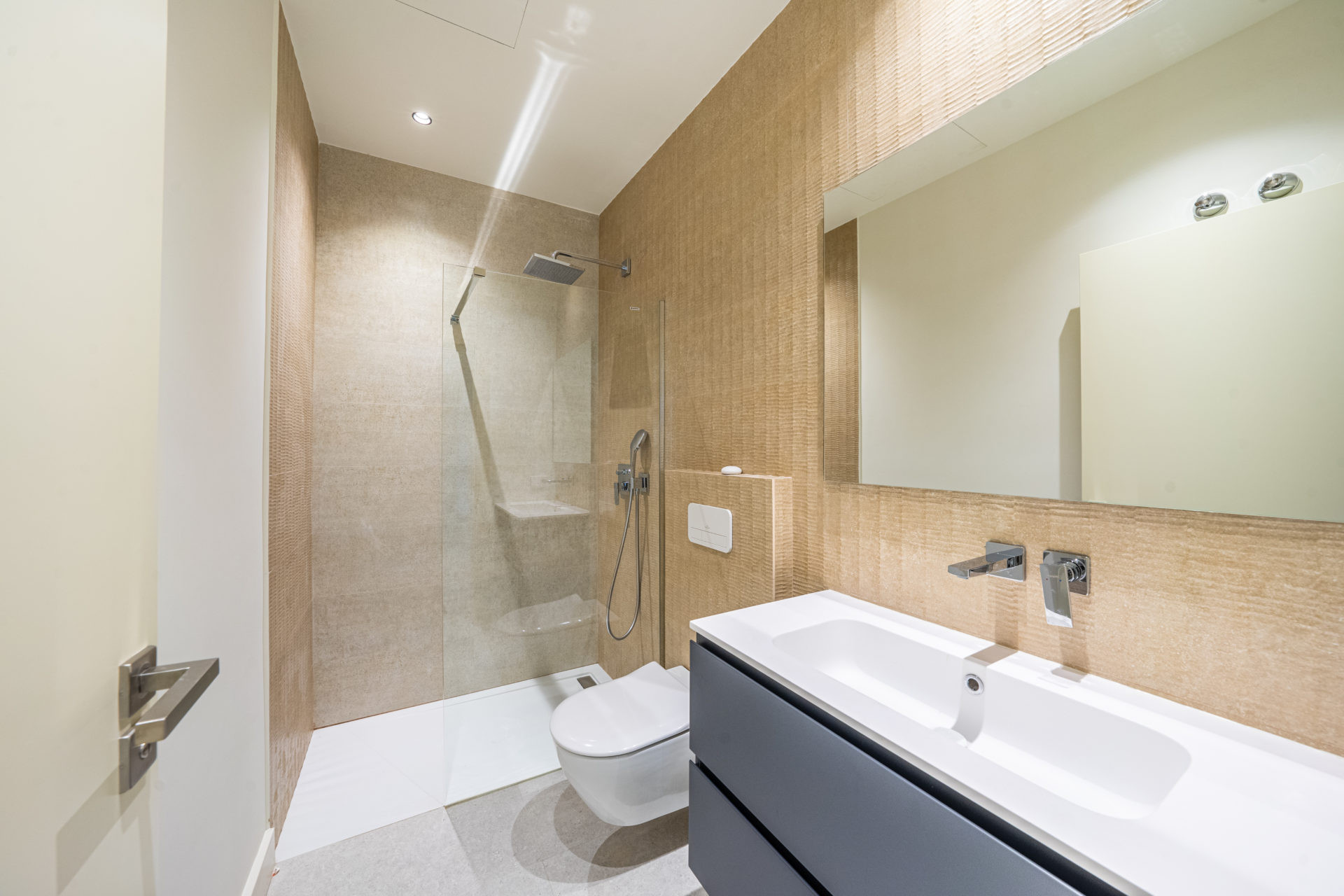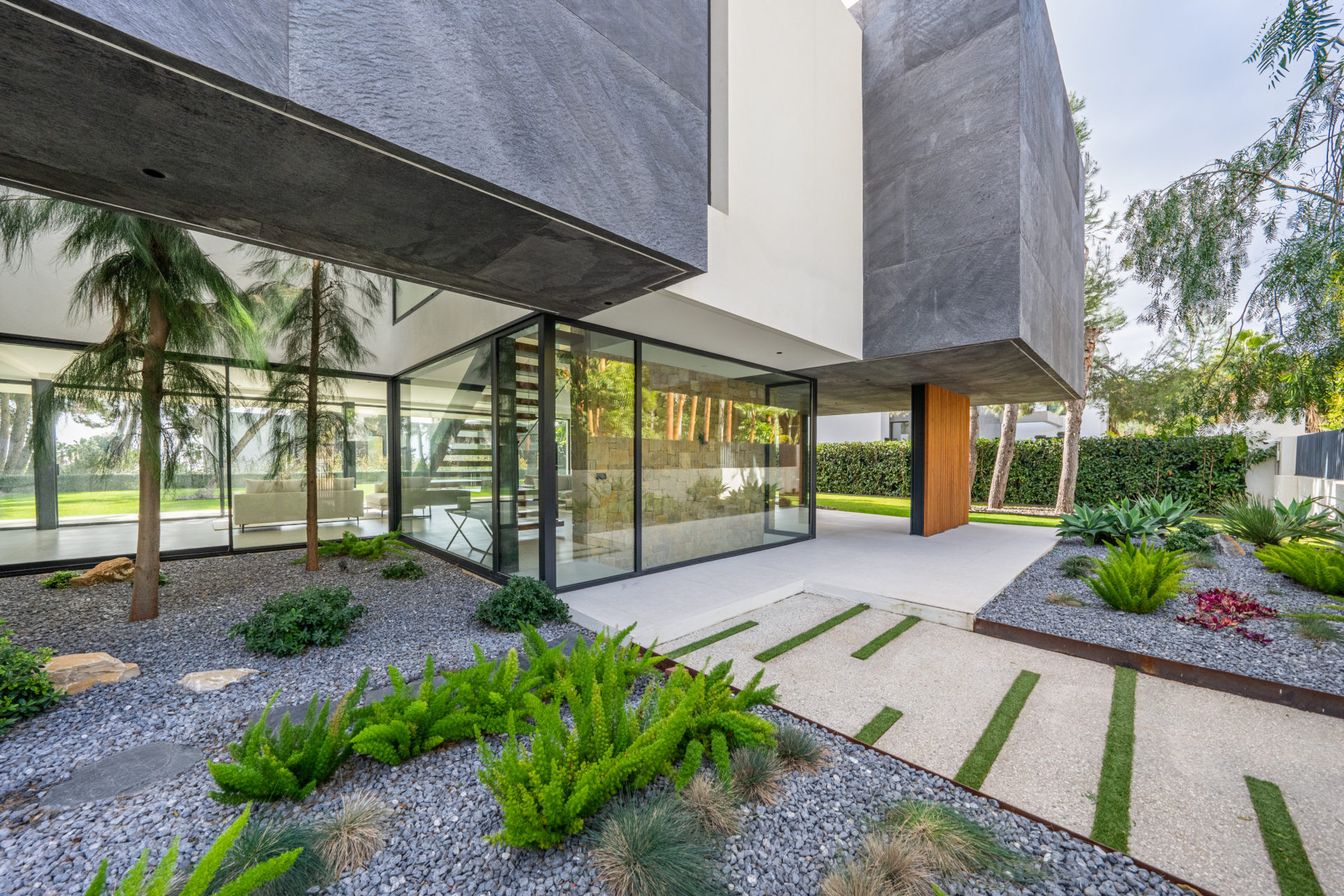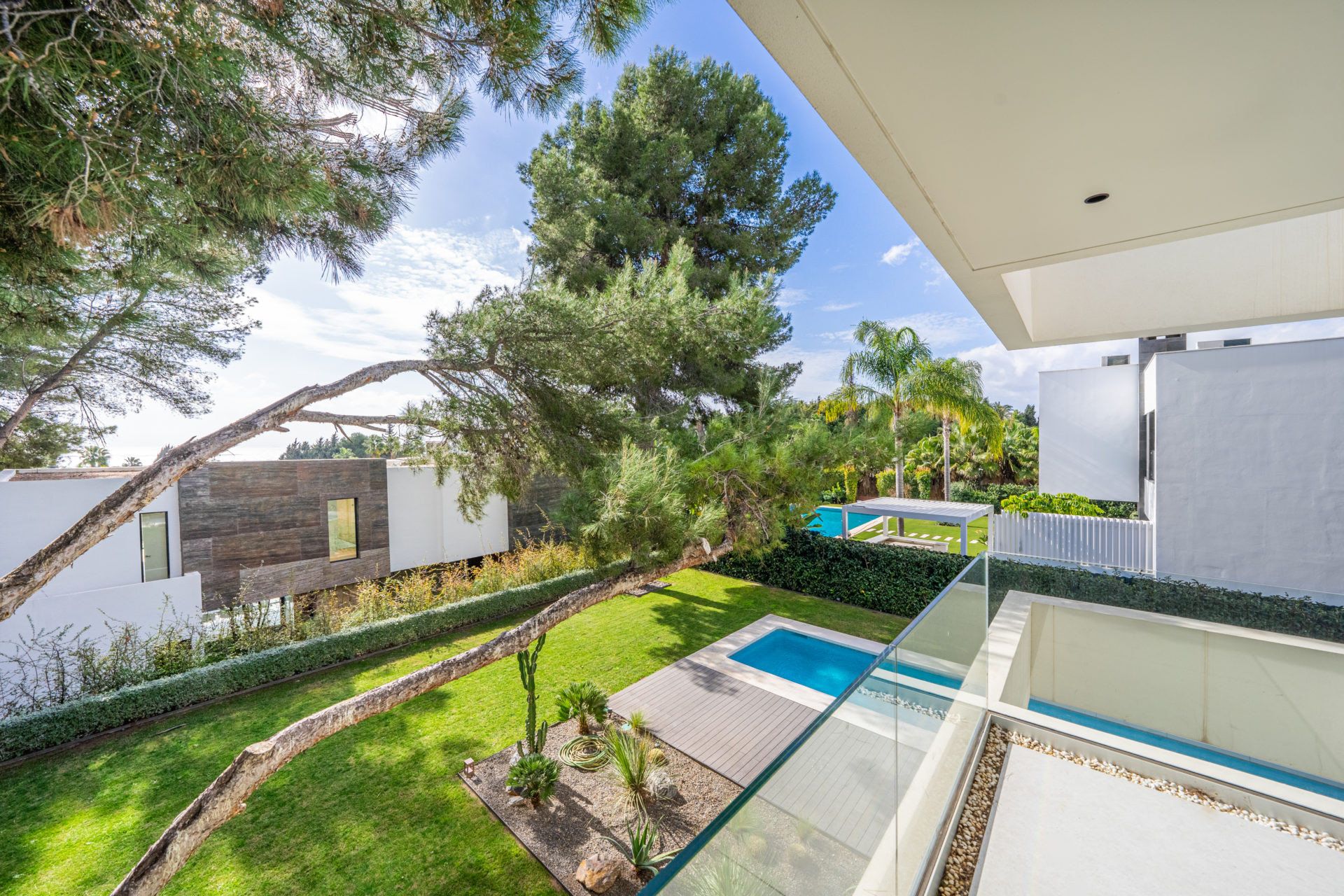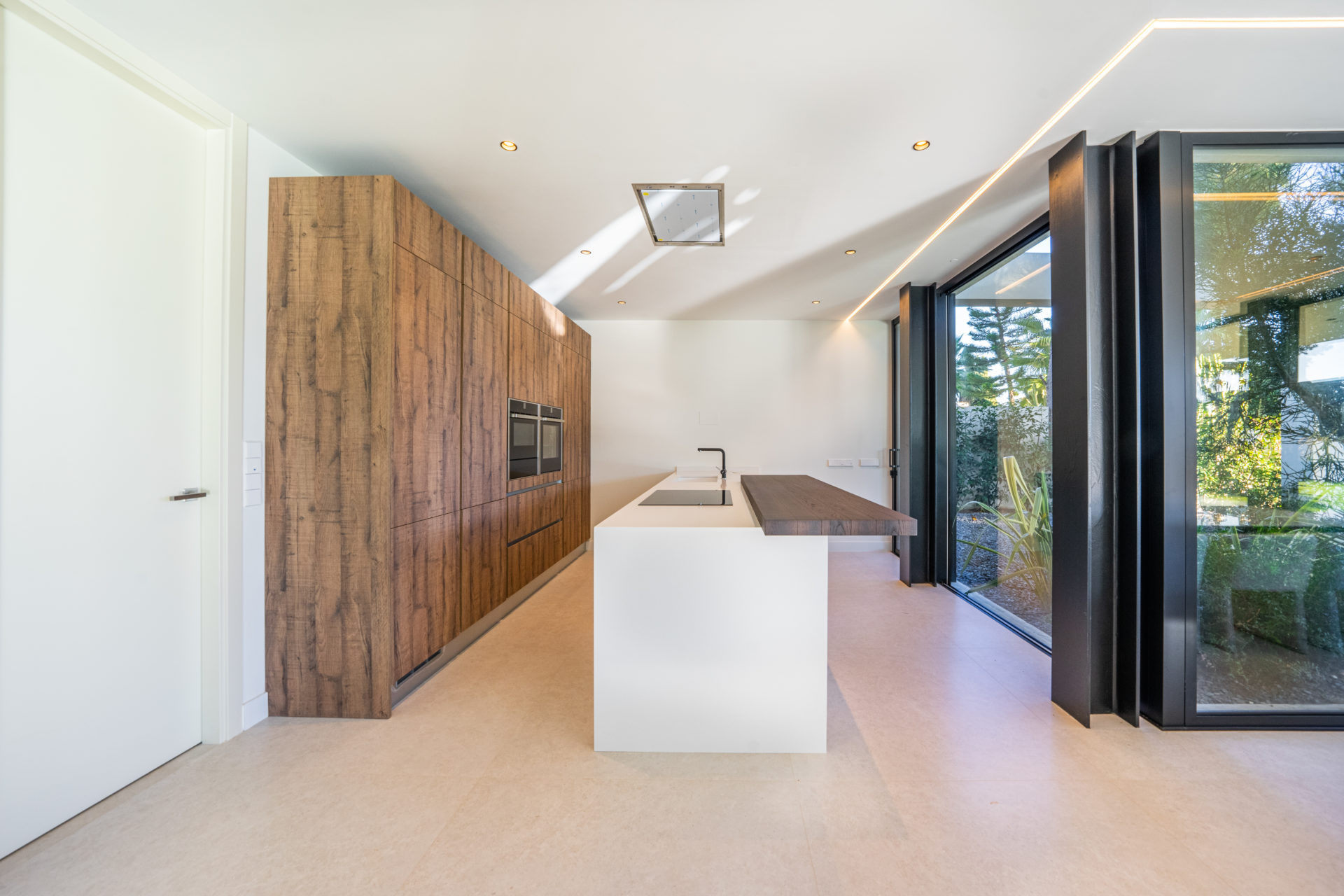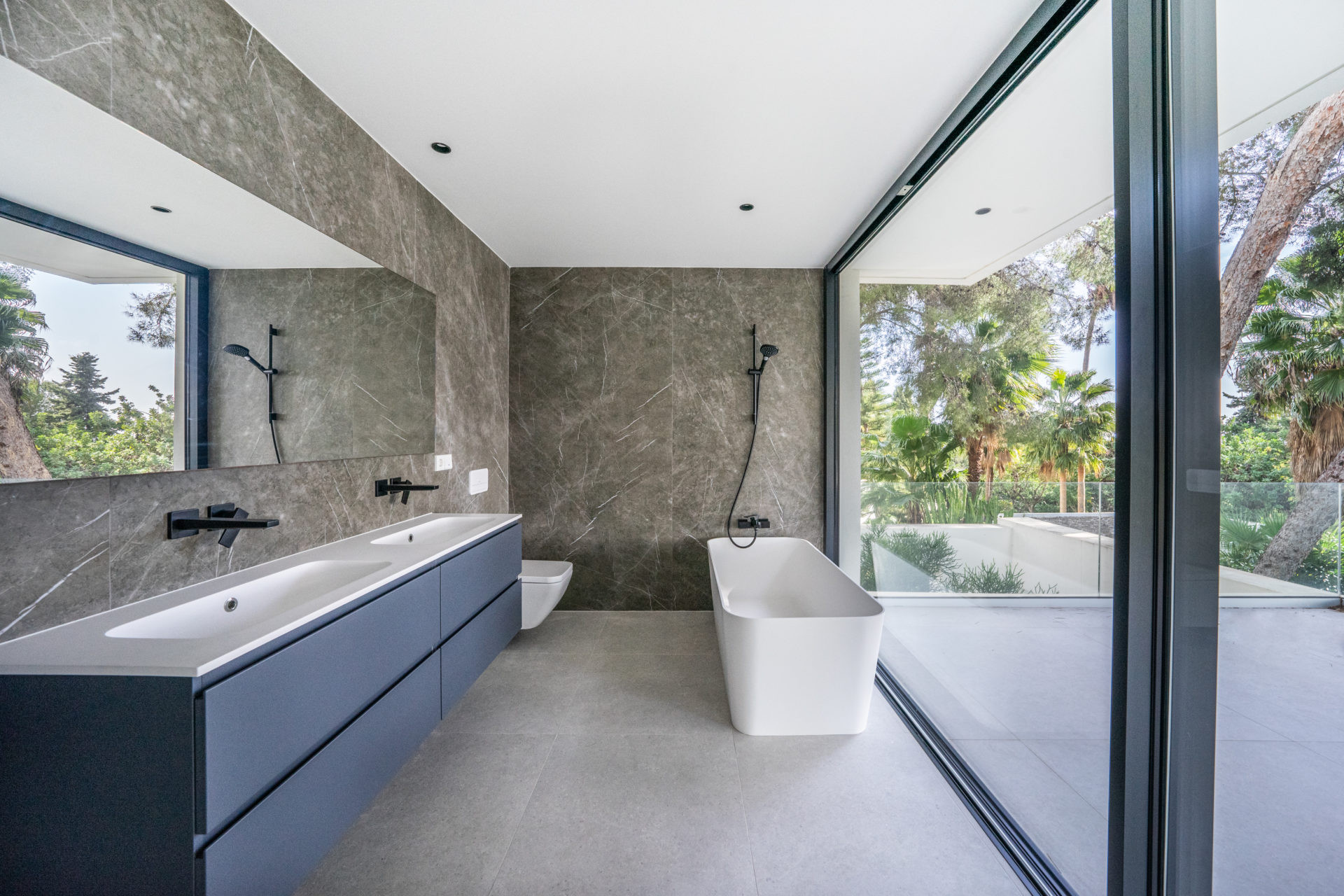 If you want a one-of-a-kind brand-new contemporary house with sea views in one of the most beautiful places on the world, don't miss this high-end property in one of Marbella's most elite residential neighborhoods, a privileged paradise in southern Spain.
The designer property for sale in the well-established, sought-after area of Rocio de Nagüeles, Golden Mile, offers an imposing contemporary building form with a simplicity and clarity, with modernist asymmetrical compositions, internal patio, open plan floors, abundance of glass, and elimination of unnecessary detail. Natural stone walls and wood components complement the white façade. With design concepts that include natural elements, there is a seamless link between house and garden.
The lovely 3-level house of 574m2 has been designed and built inside a stunning subtropical location, with exceptional attributes, oak flooring, coloured marble, huge windows and glass walls that enable natural light to permeate all areas while uniting nature and architecture. It has lovely mountain and sea views and is oriented to the south.
Array