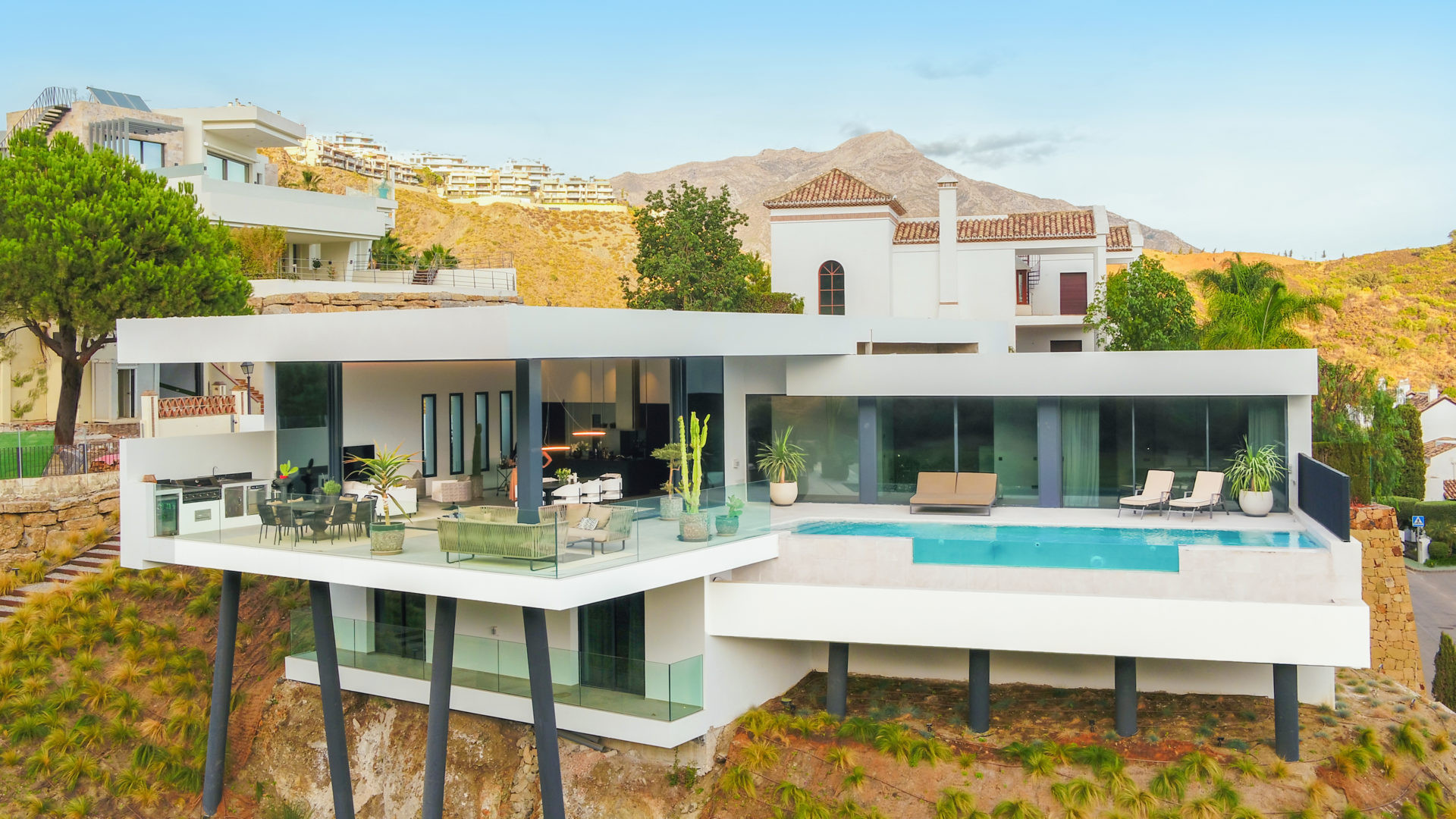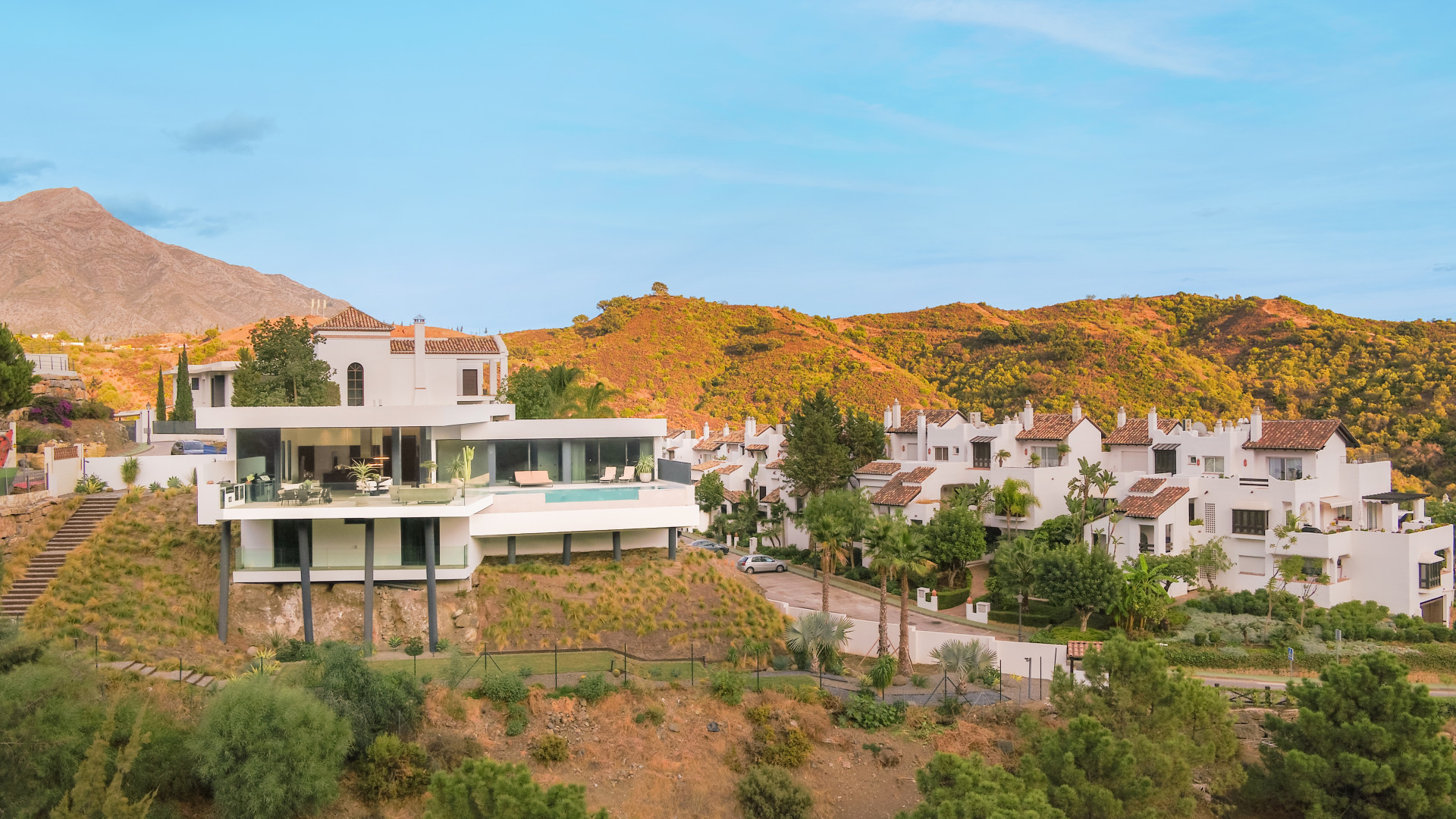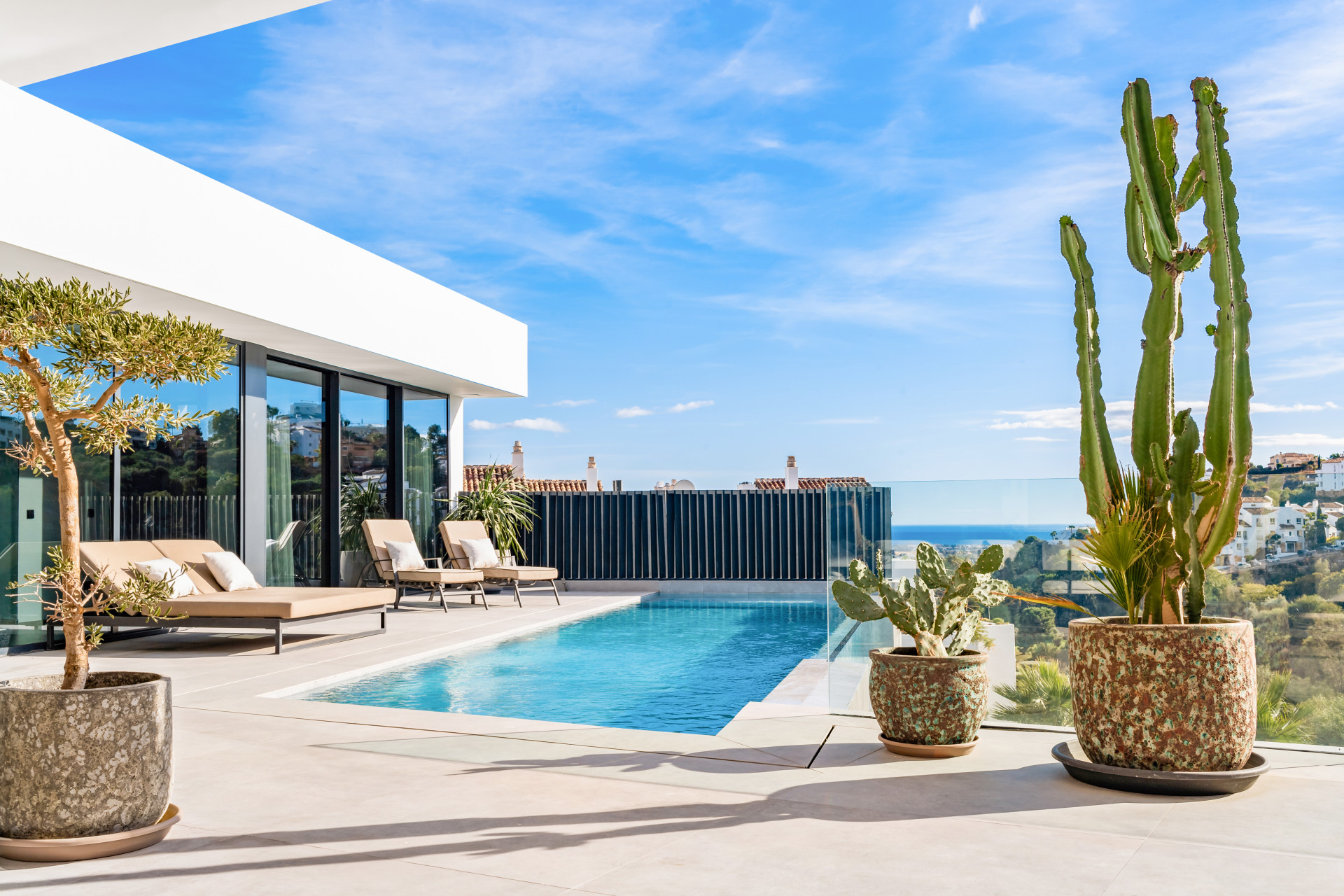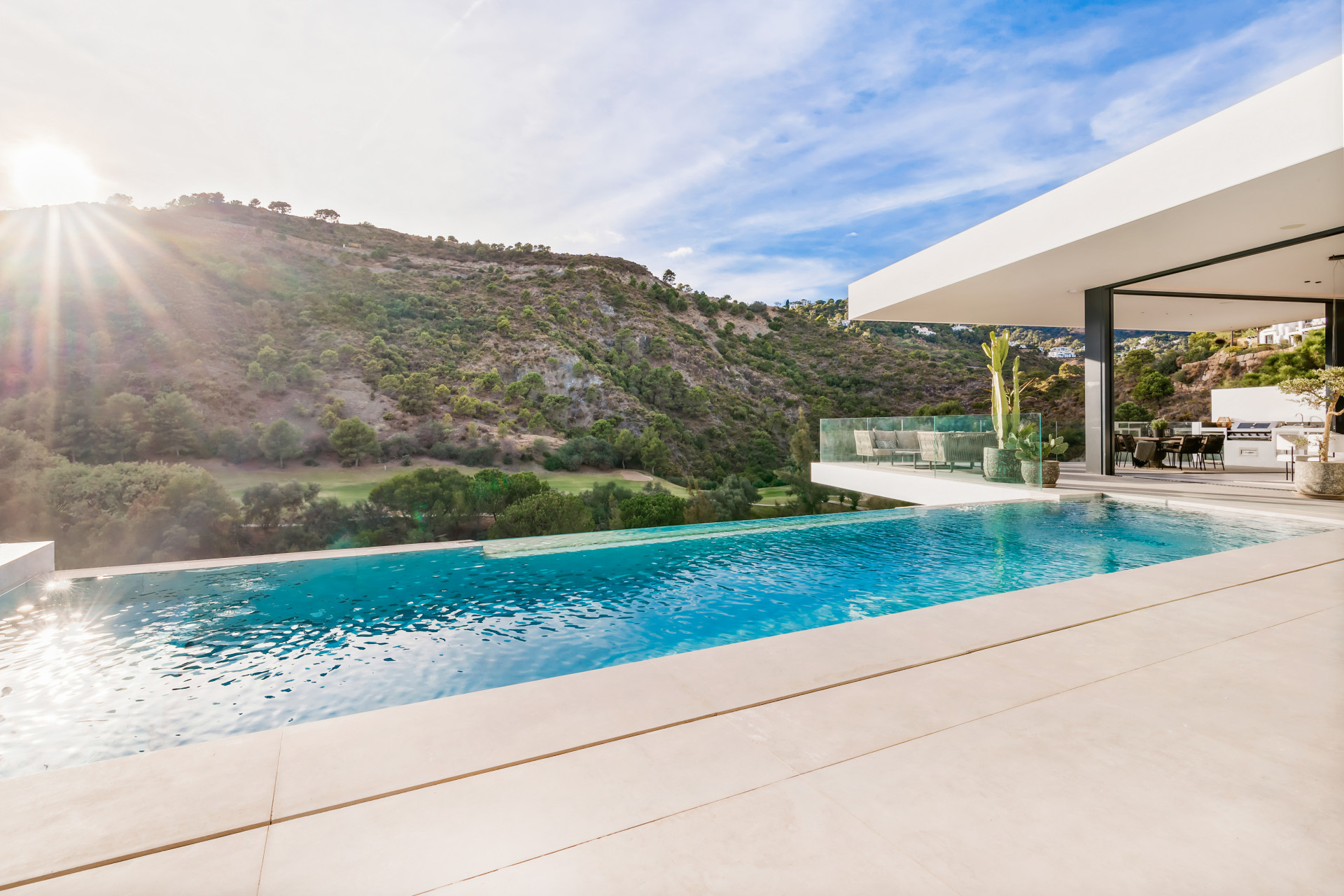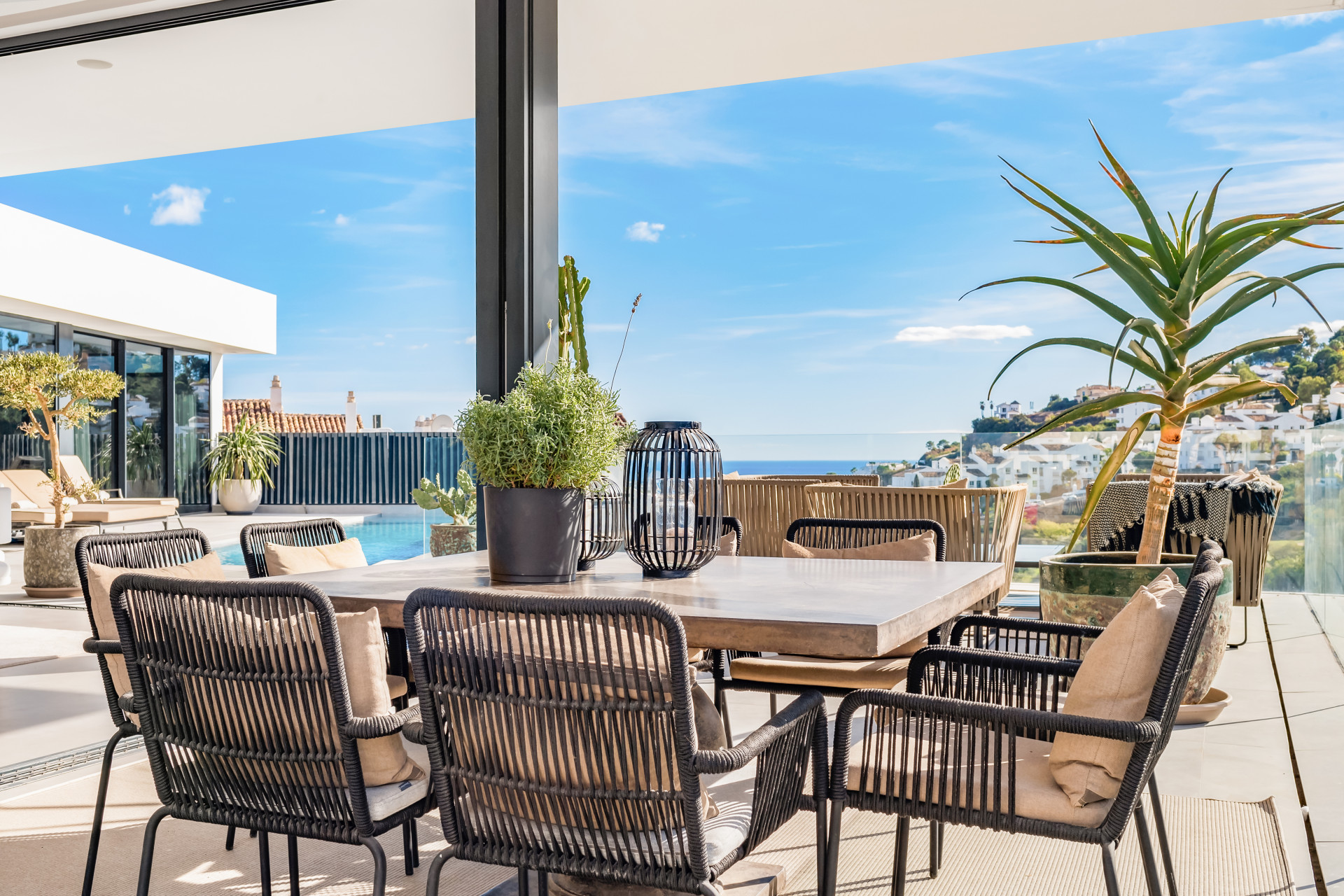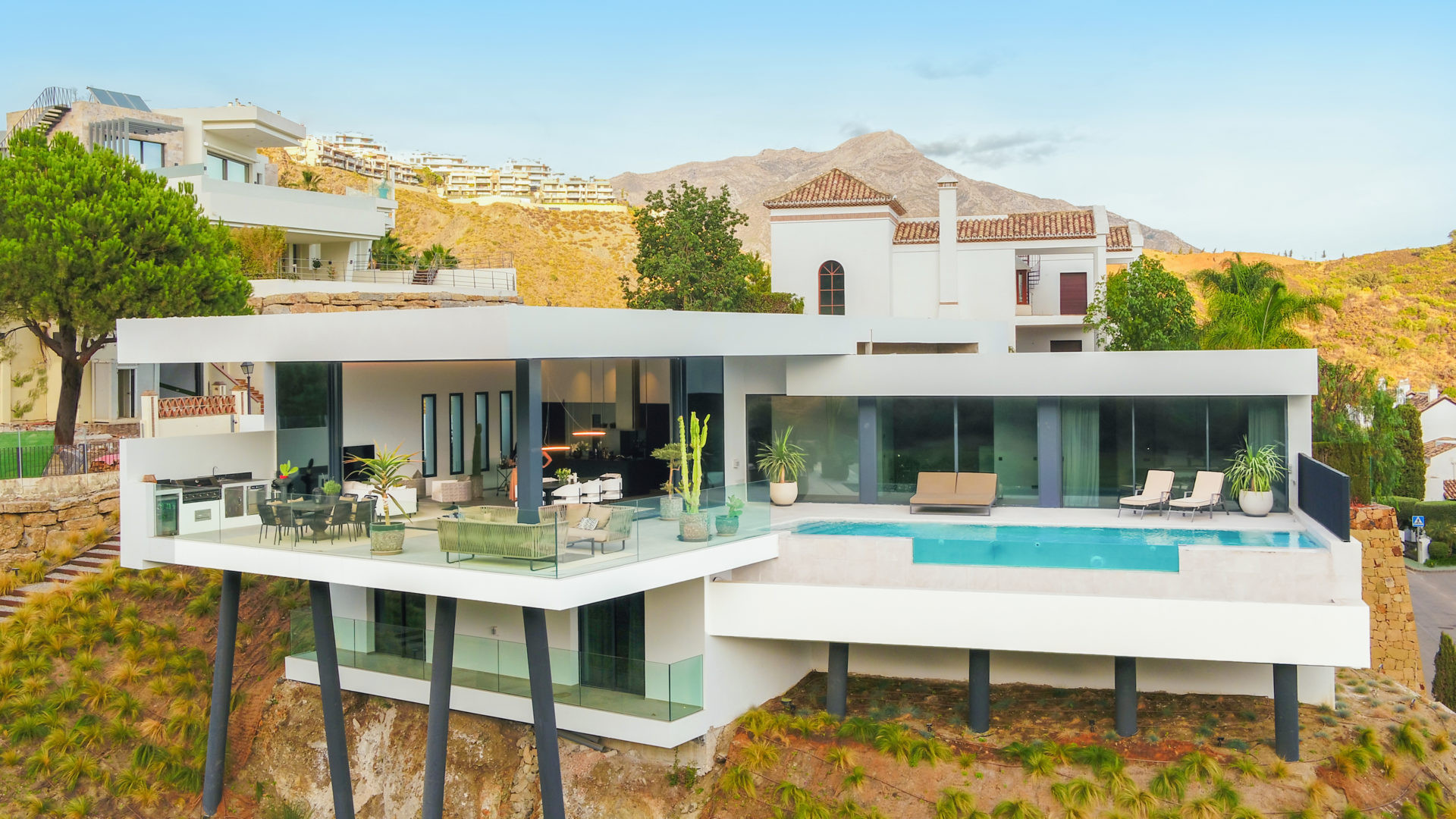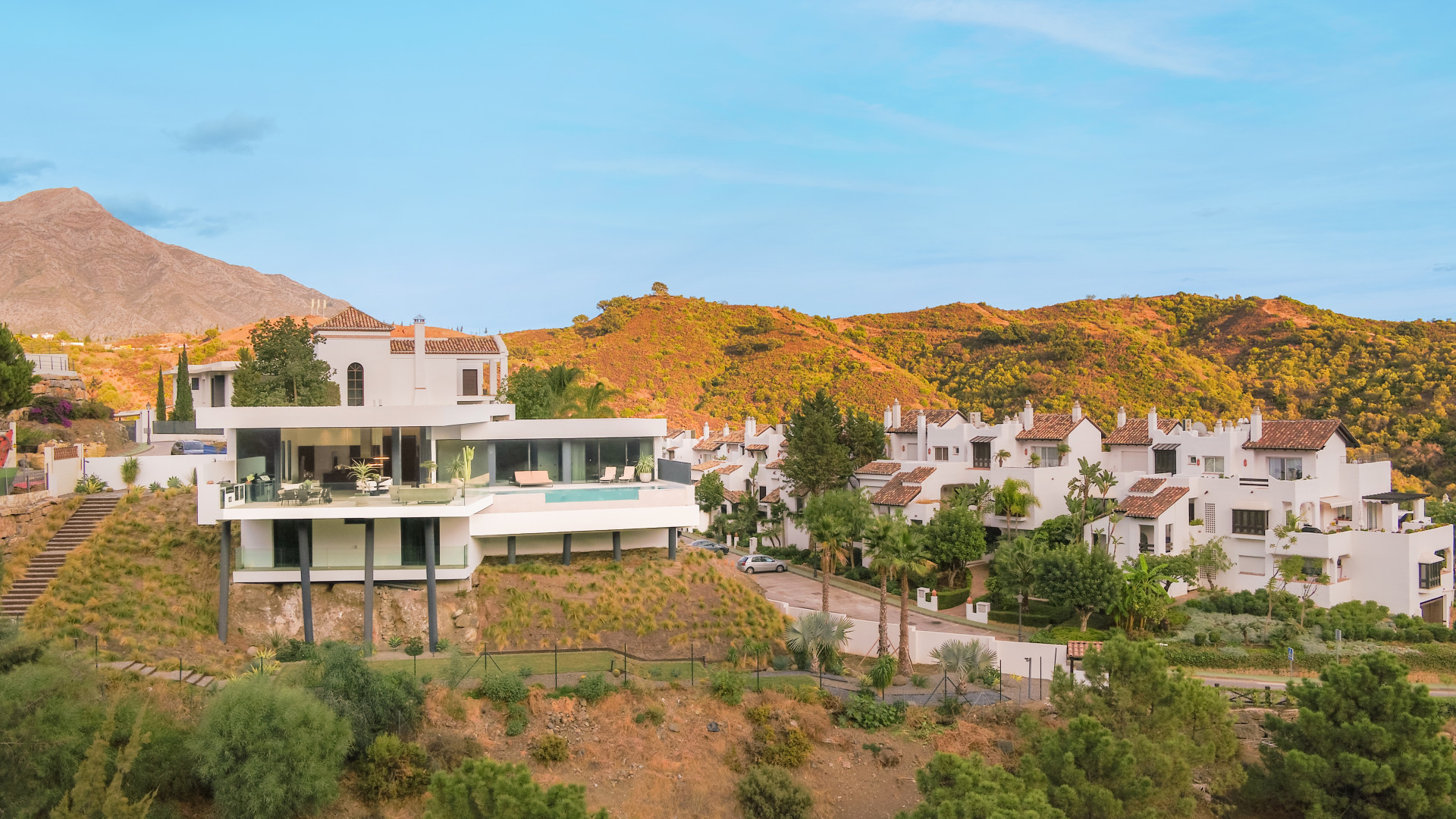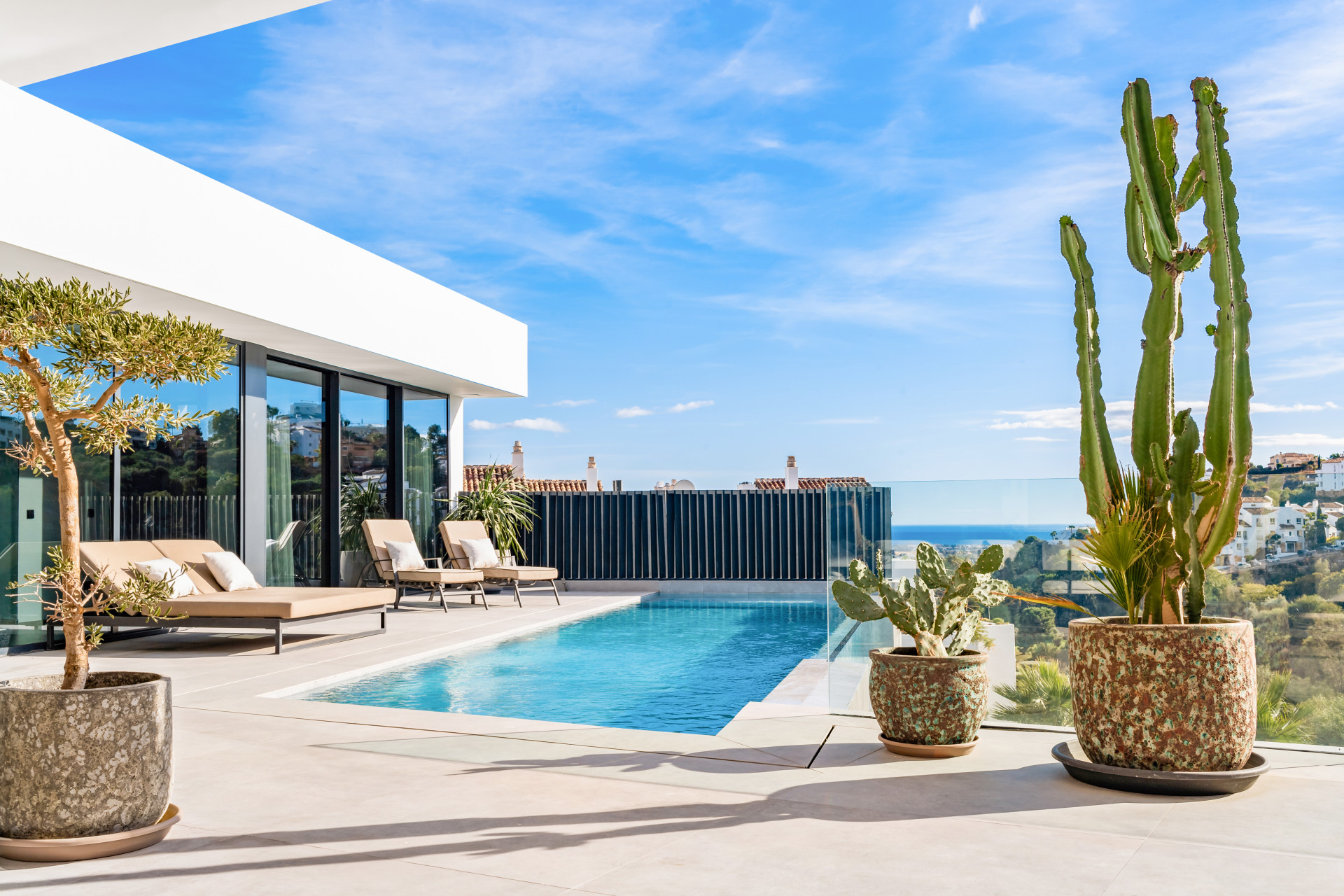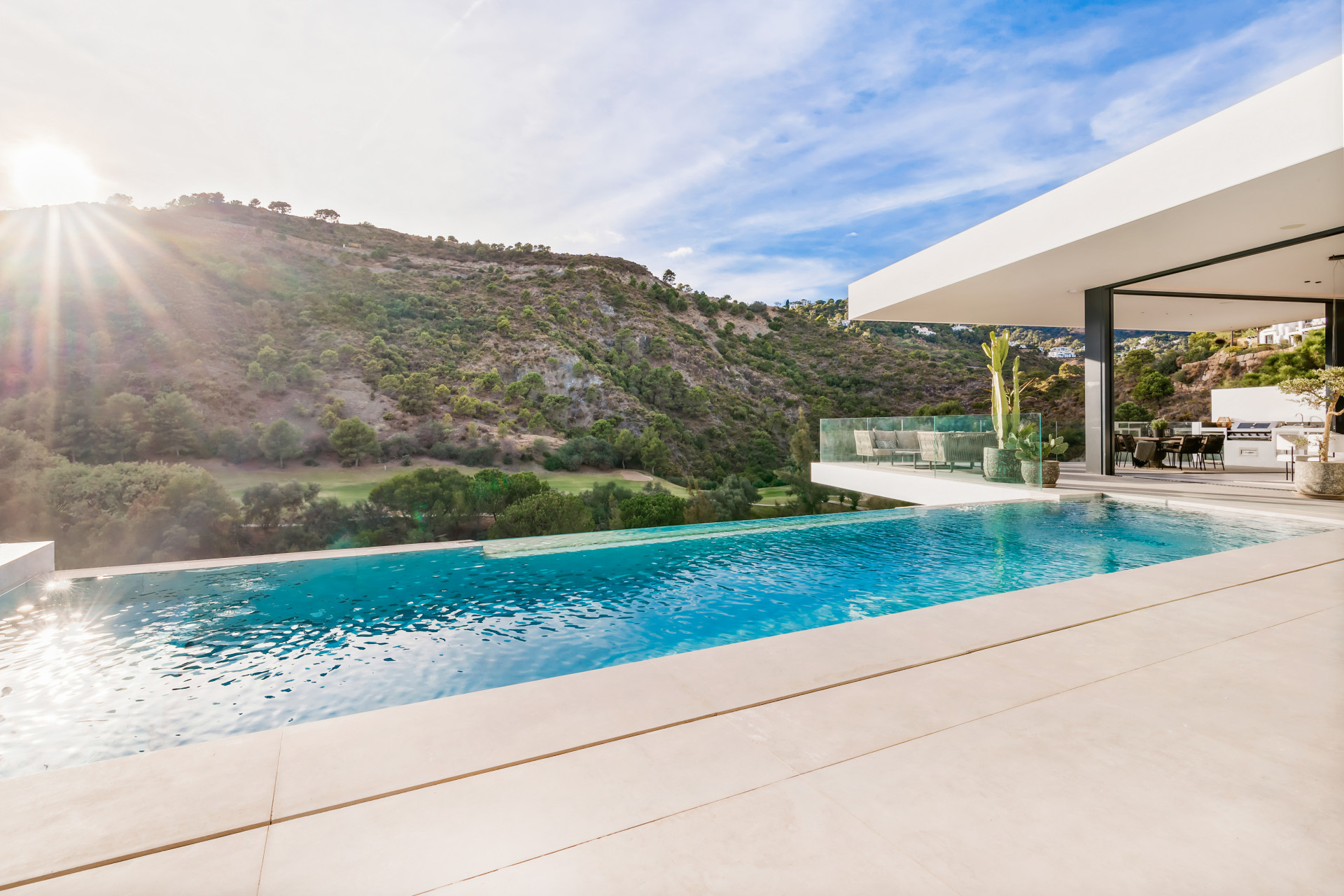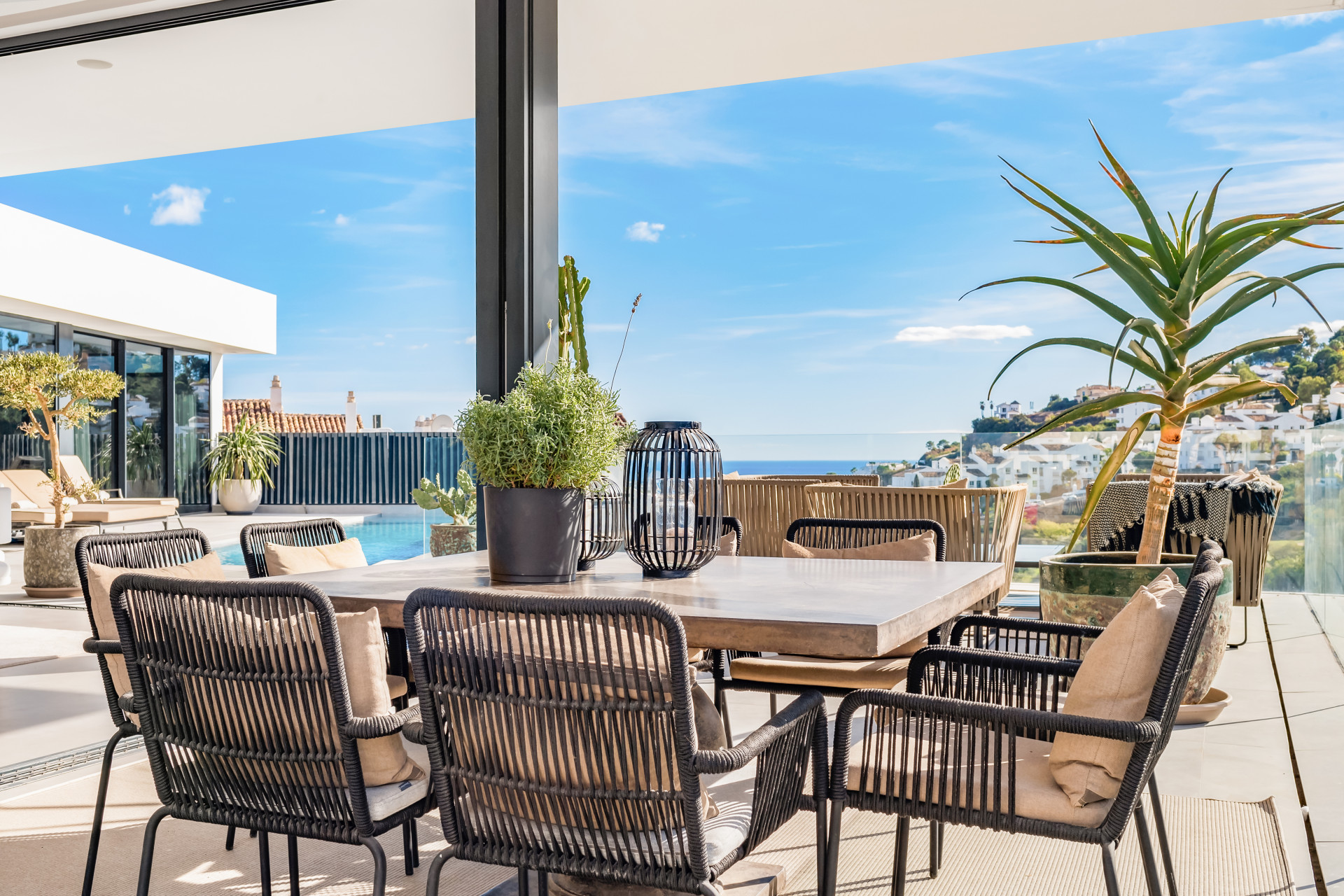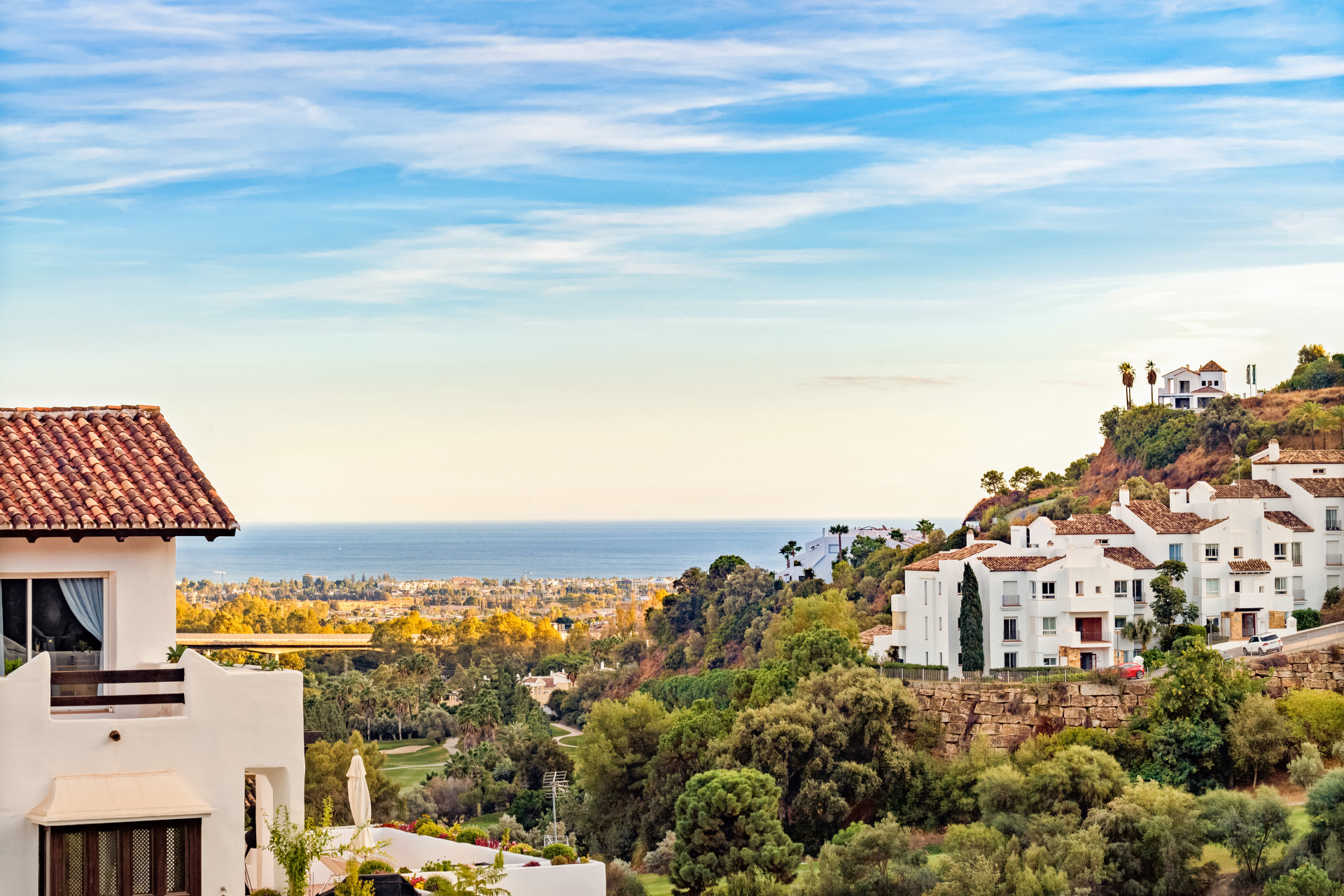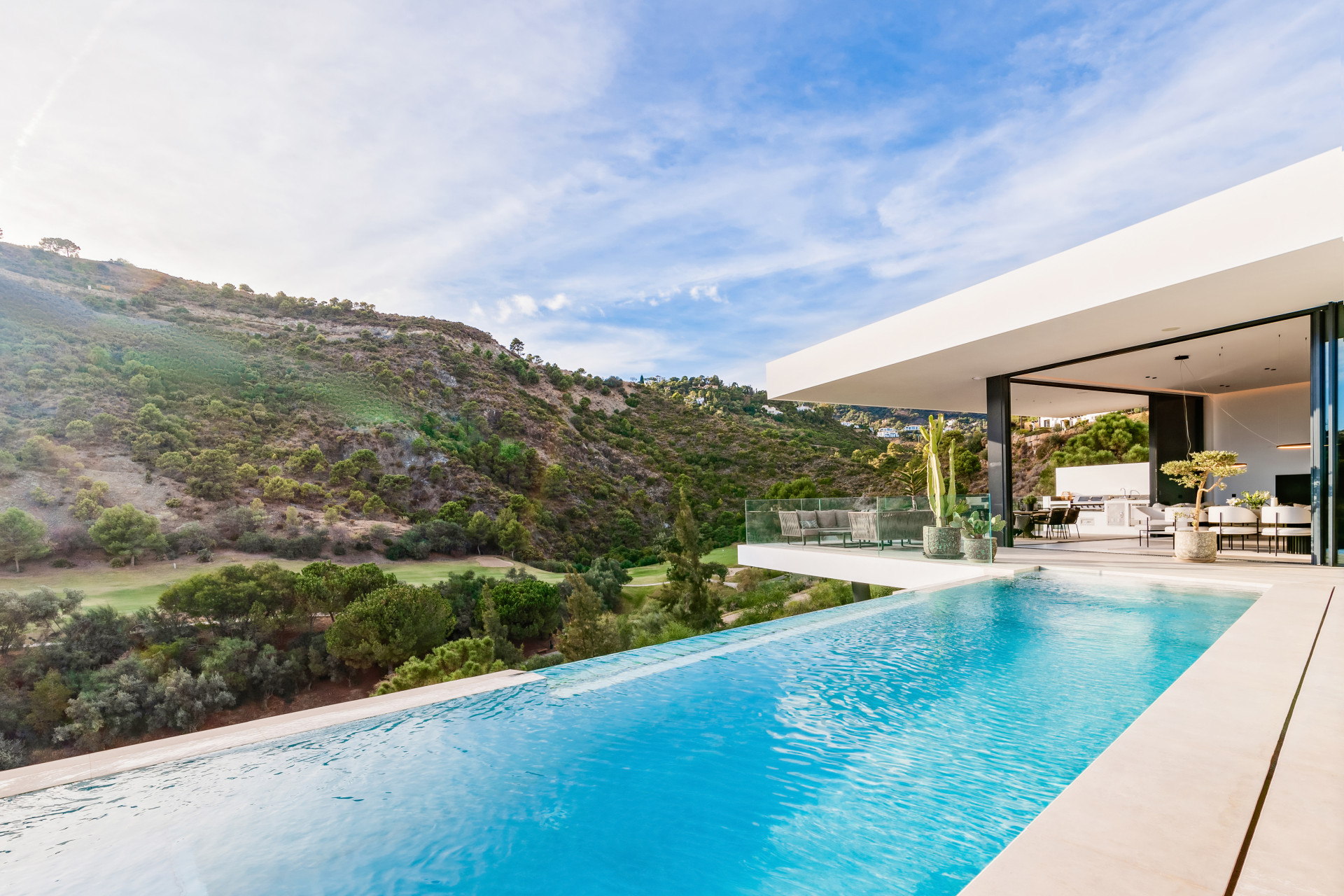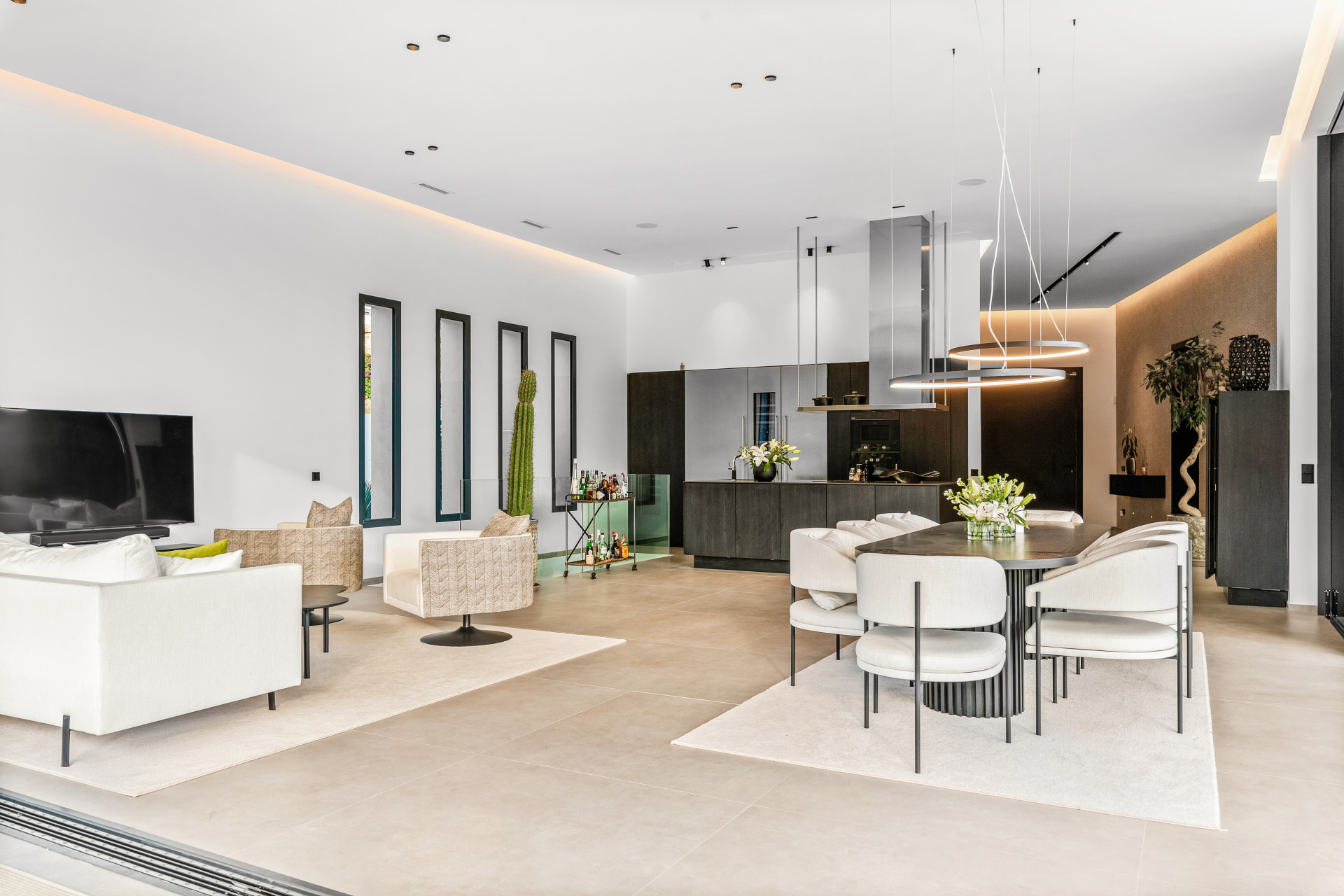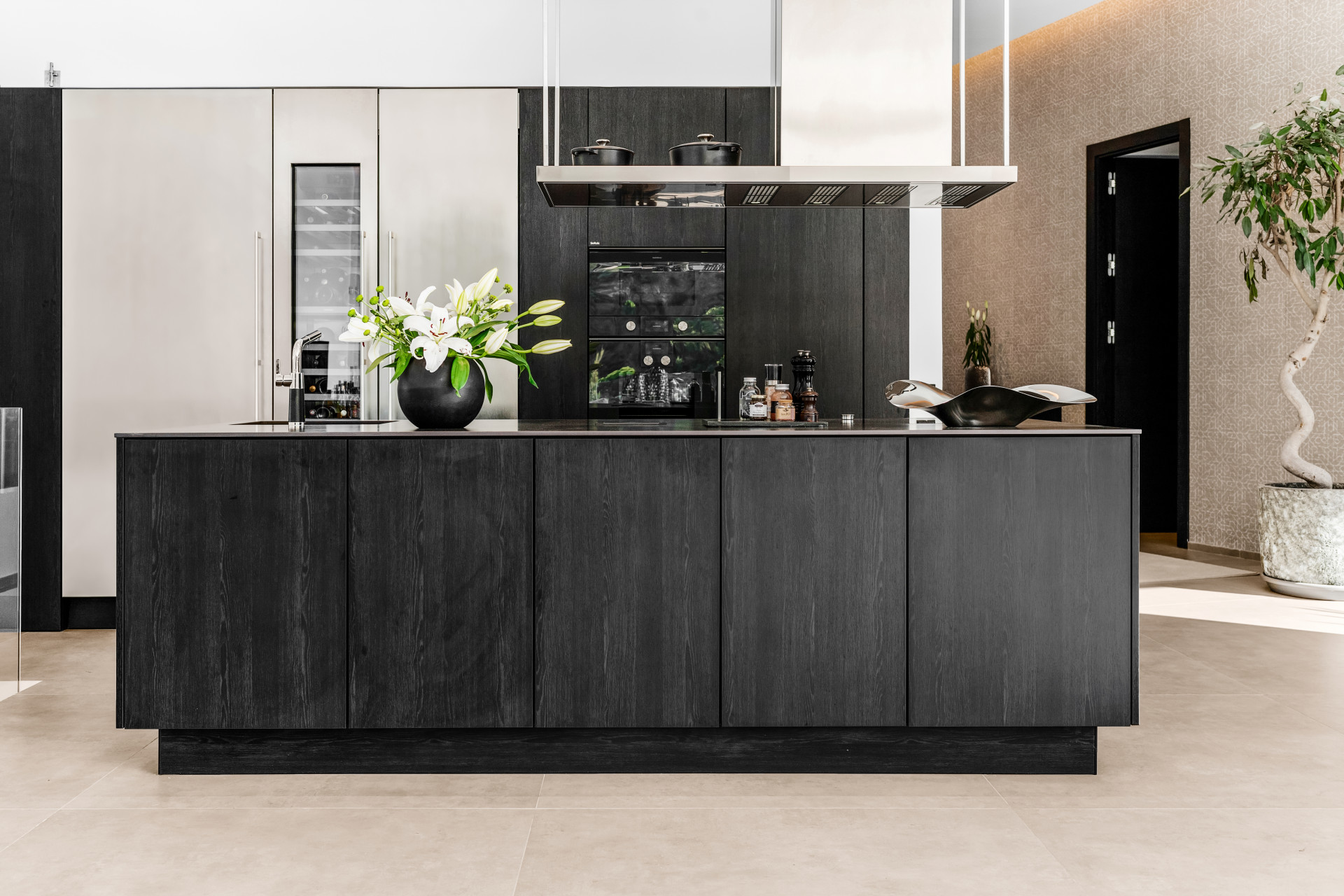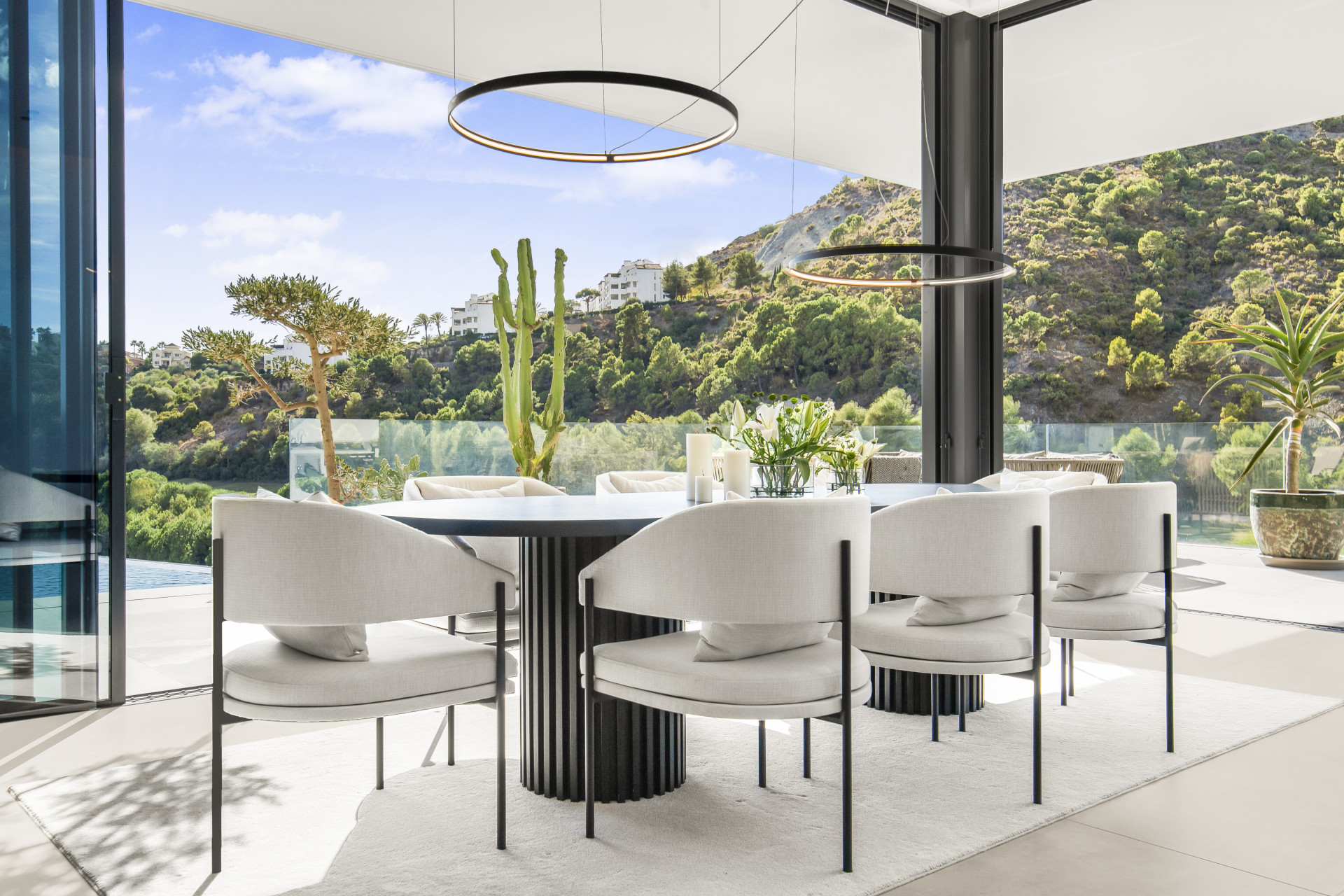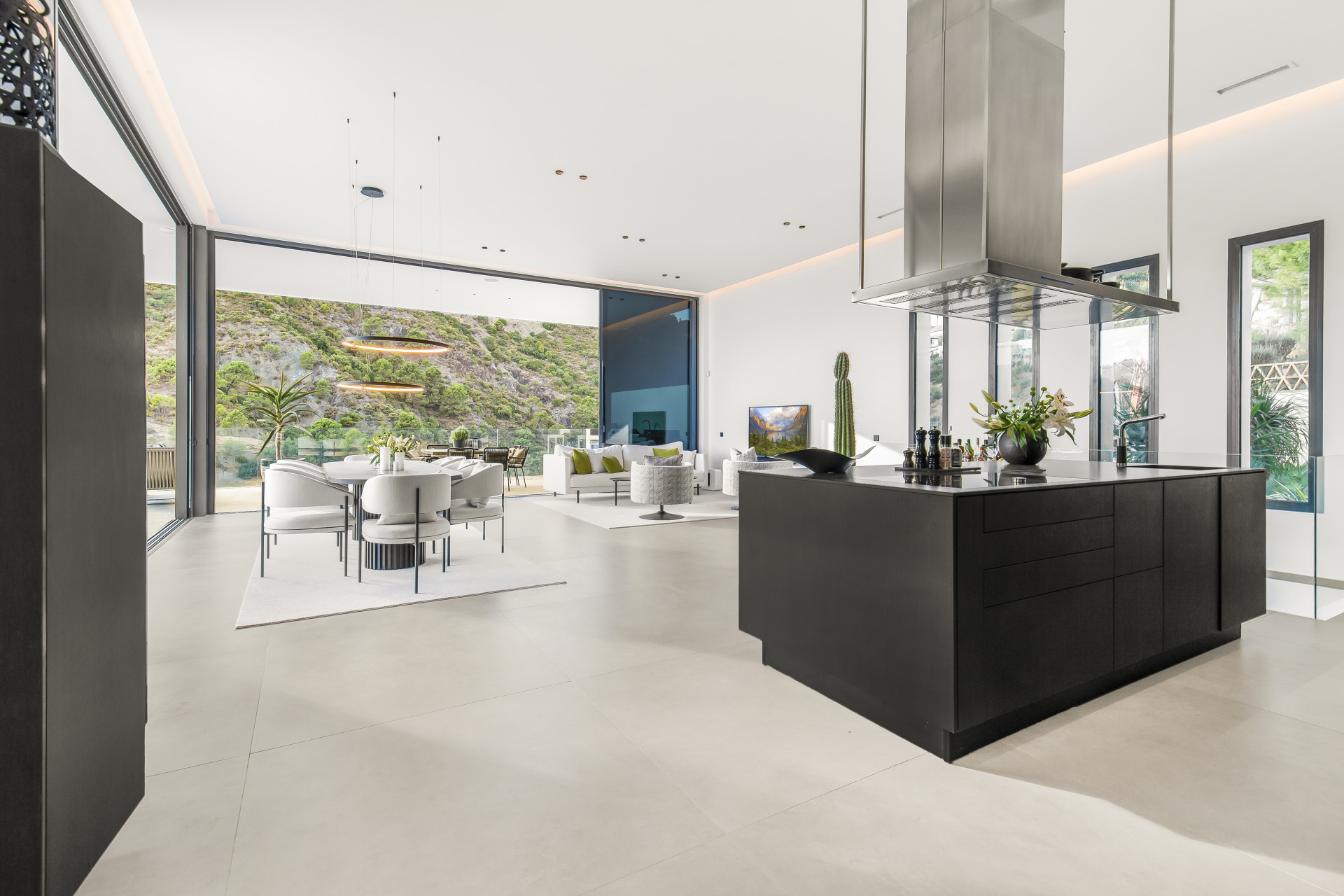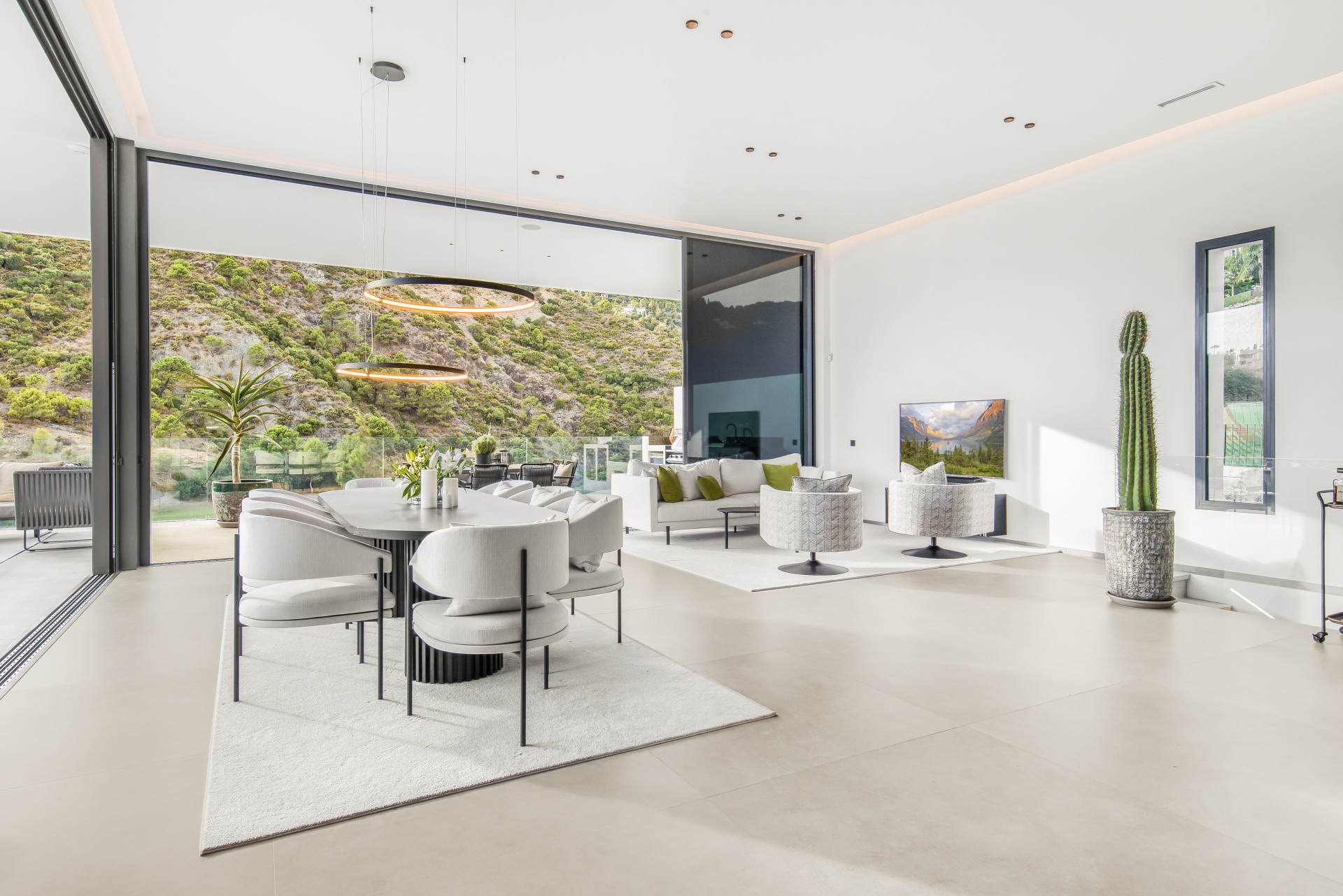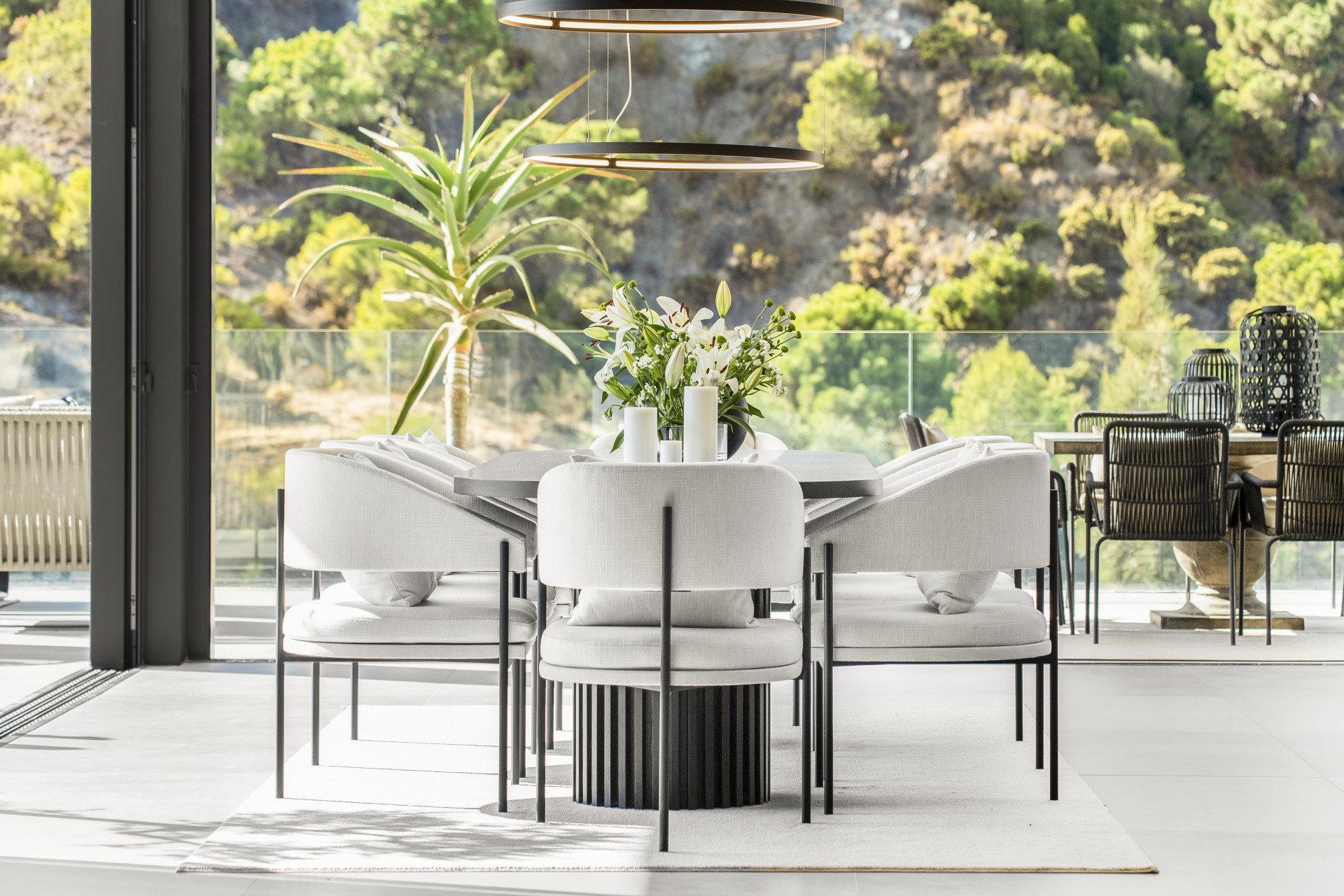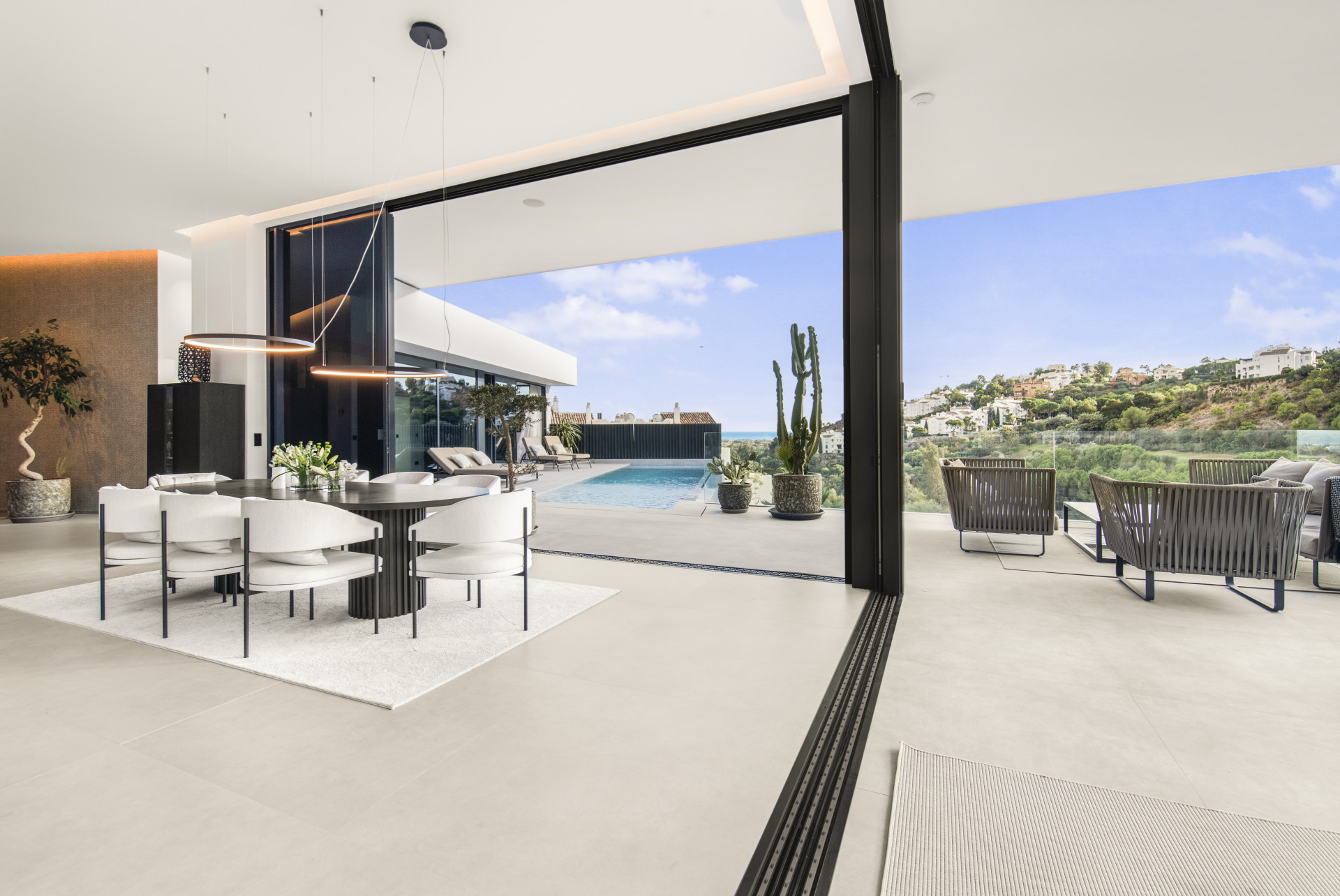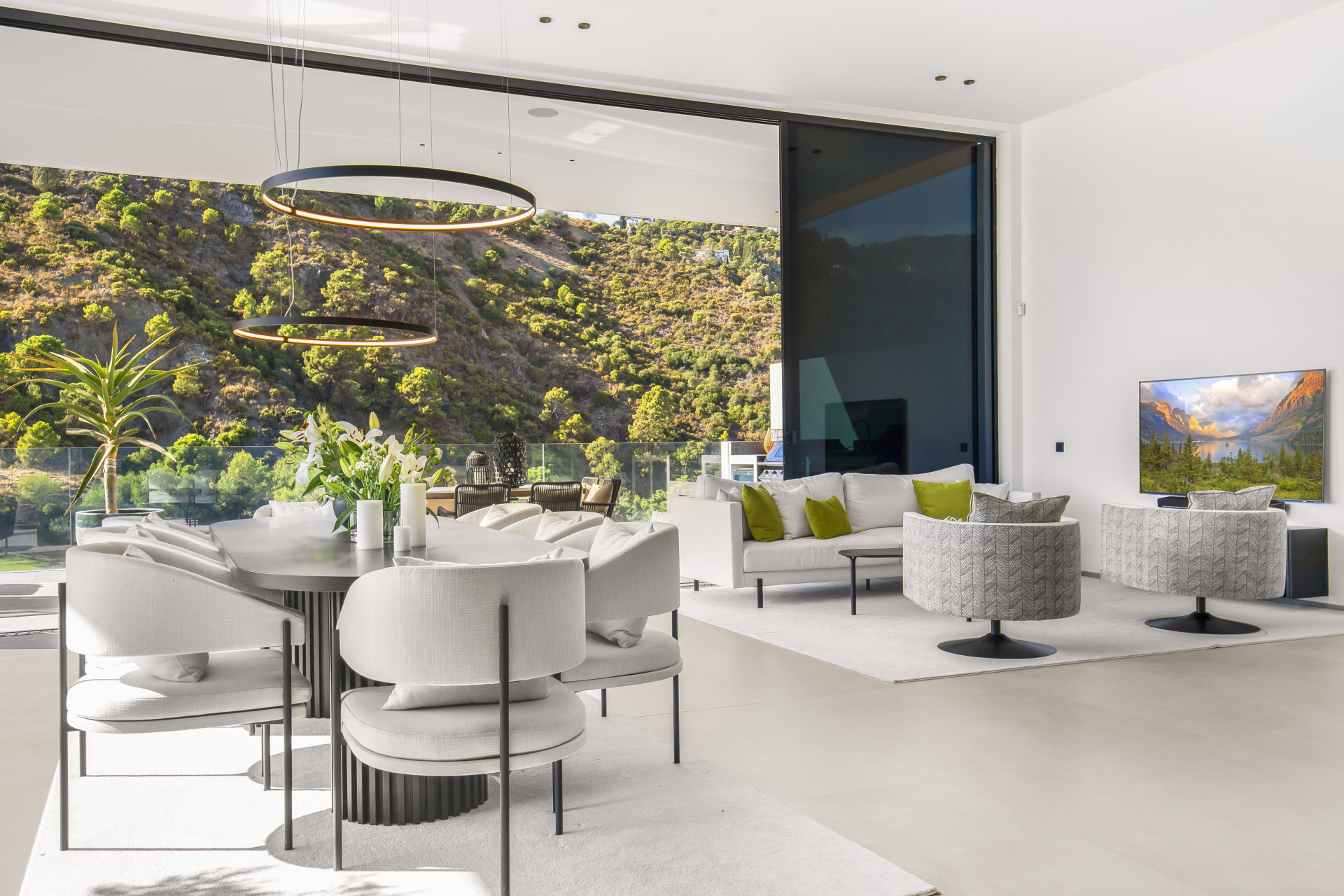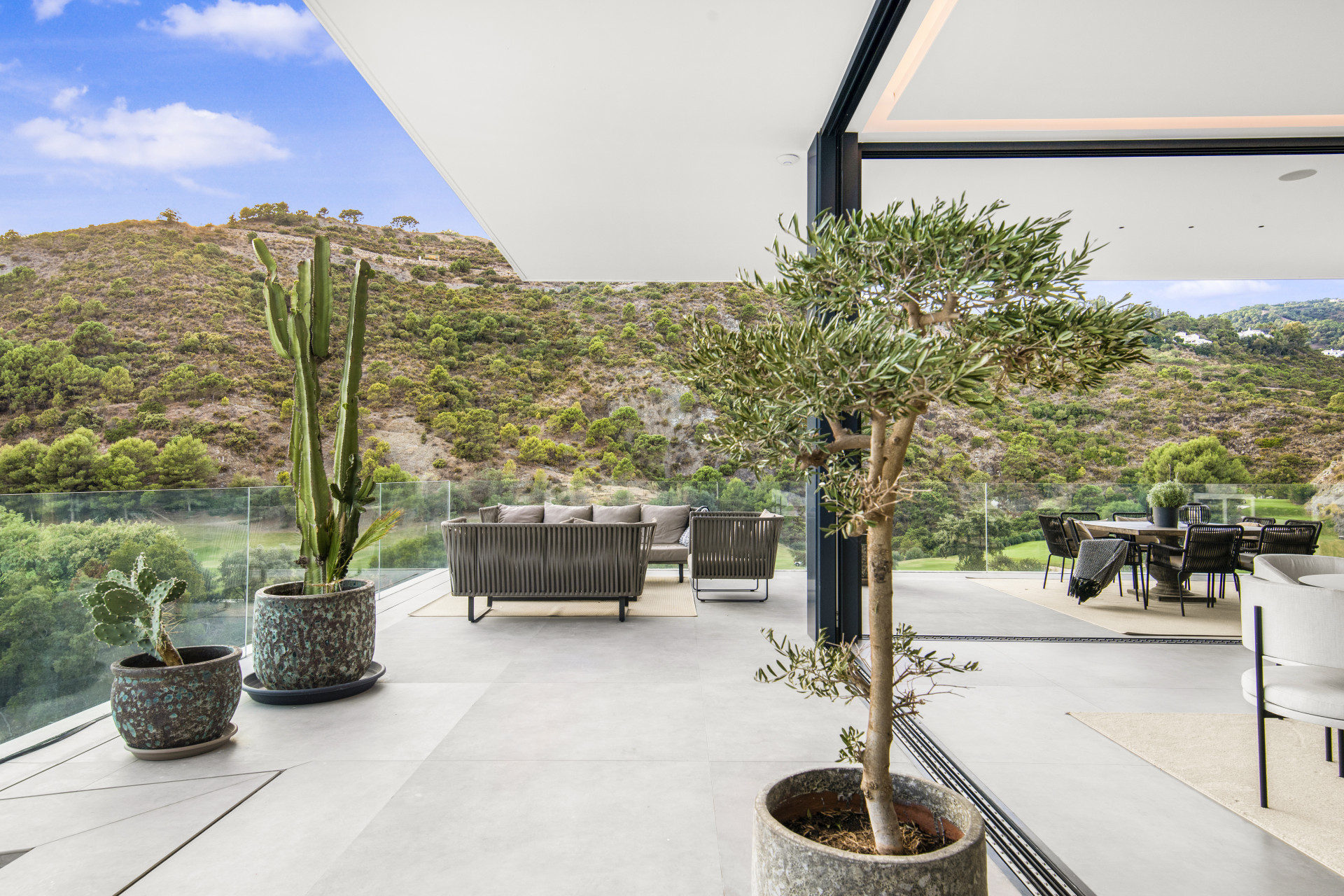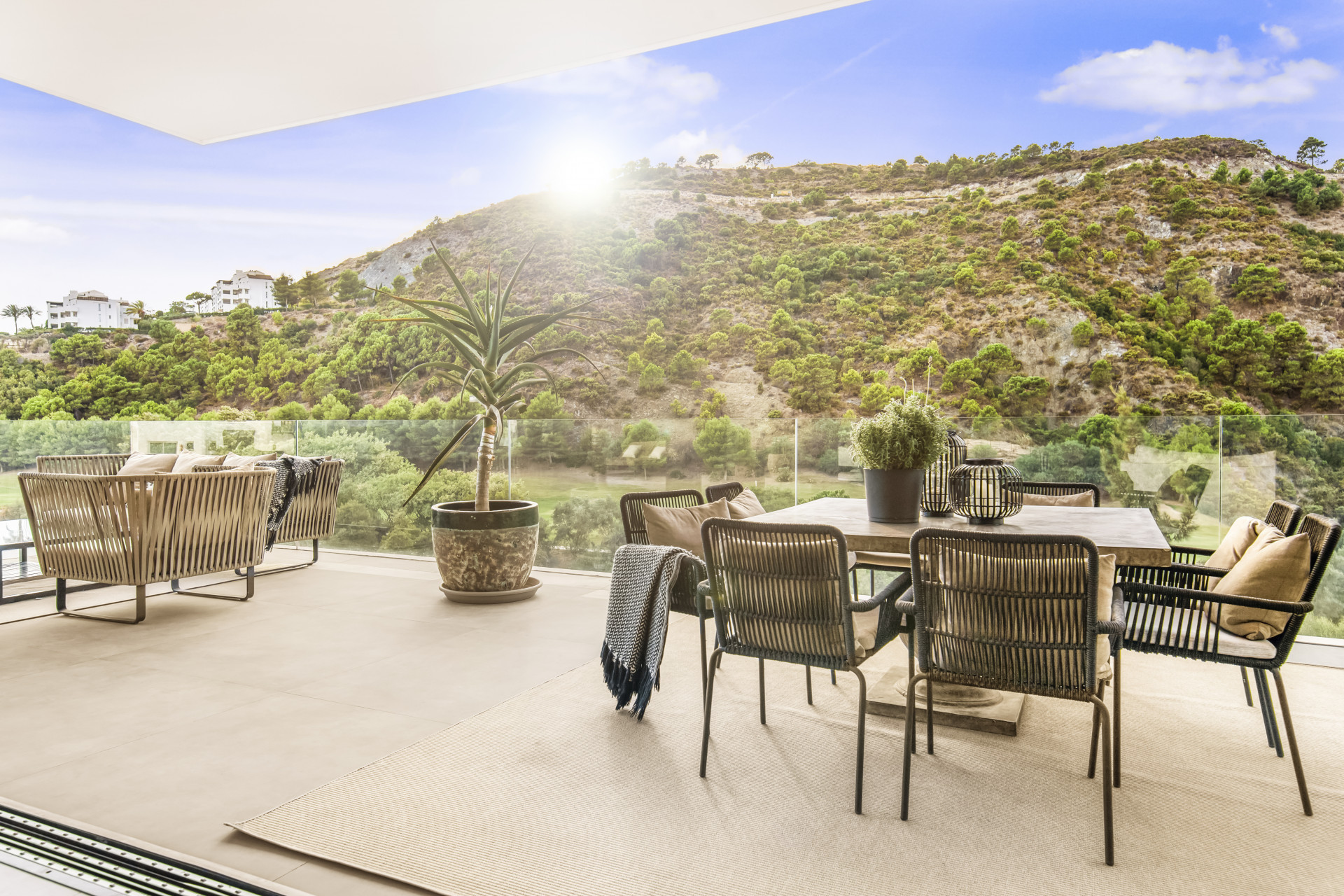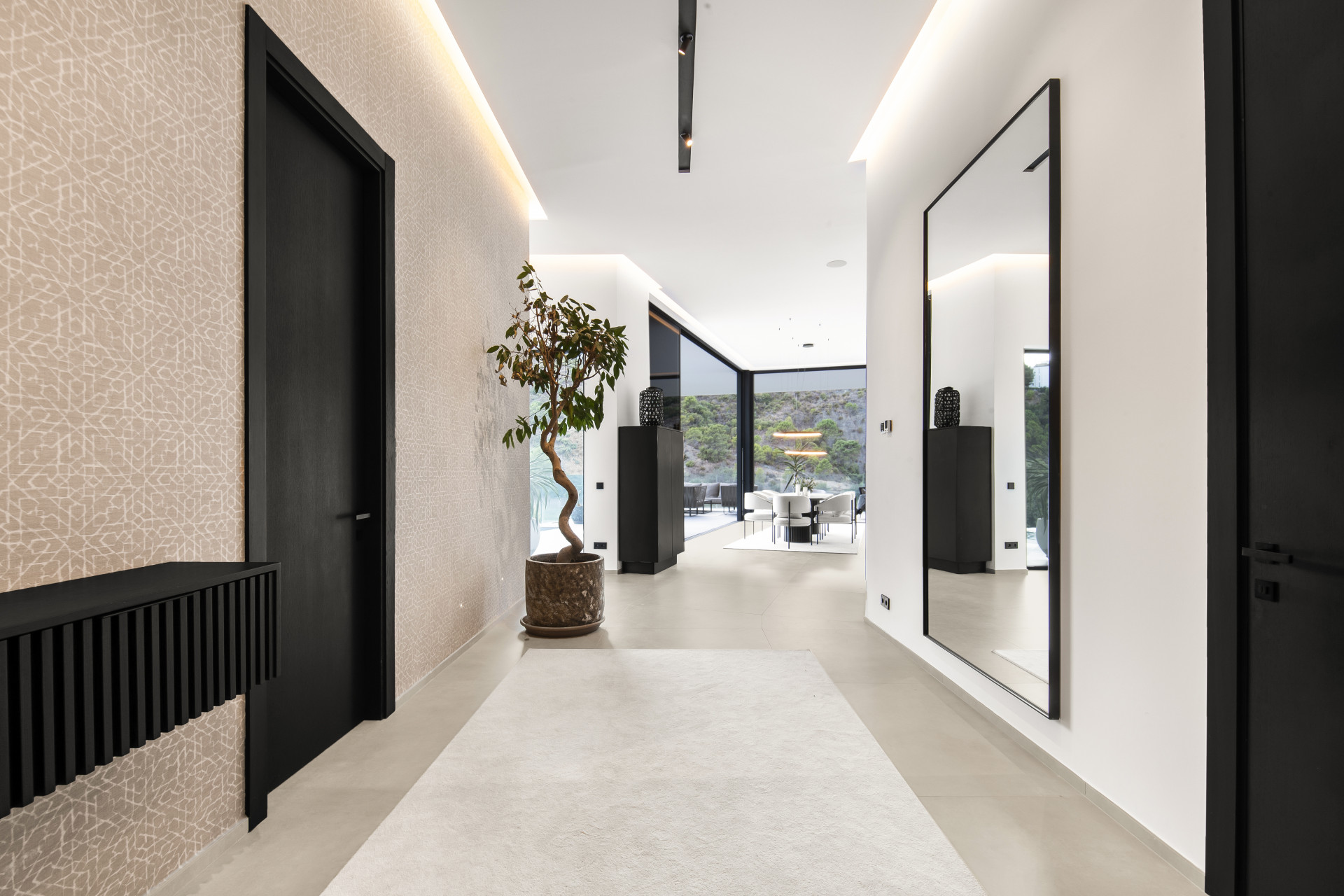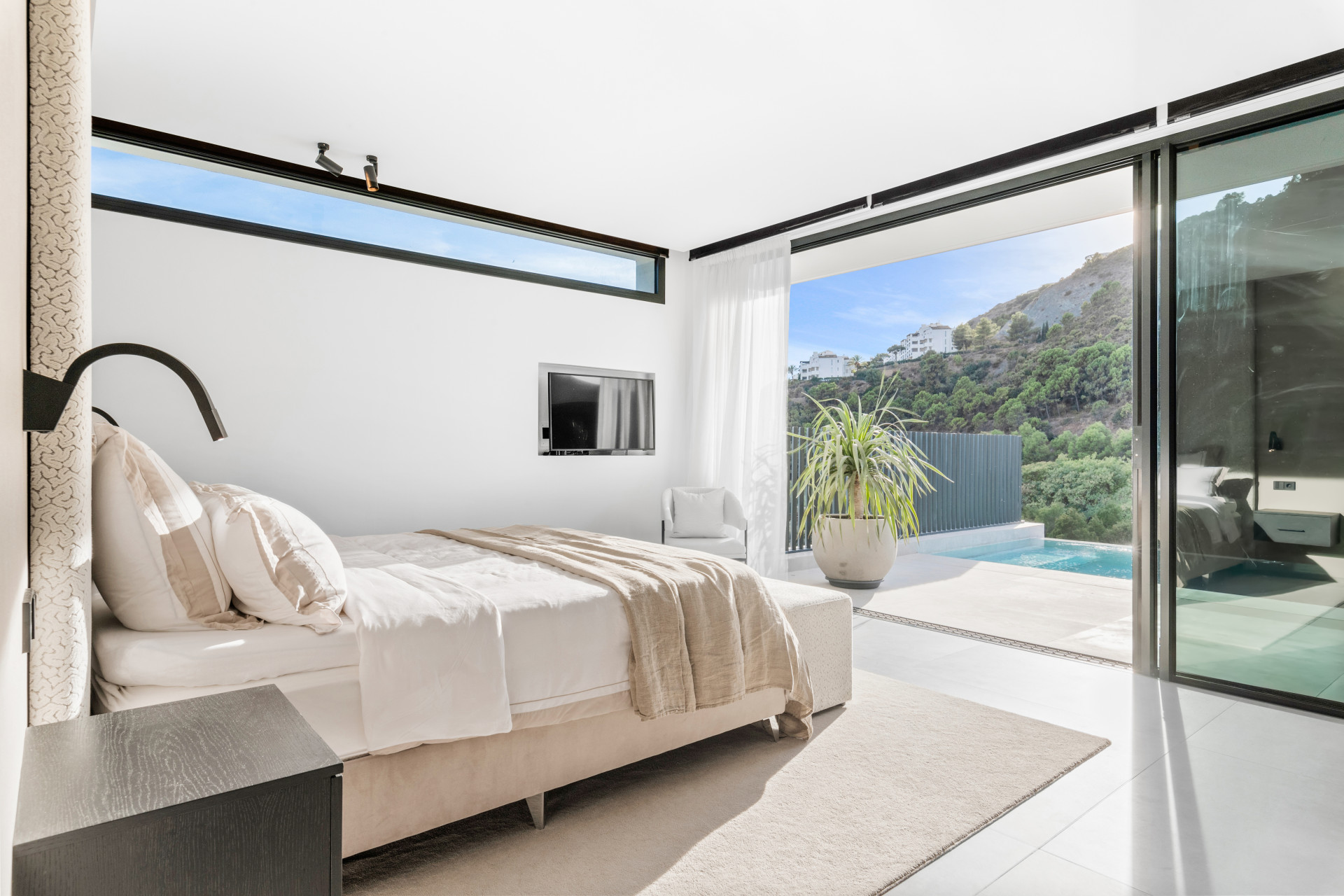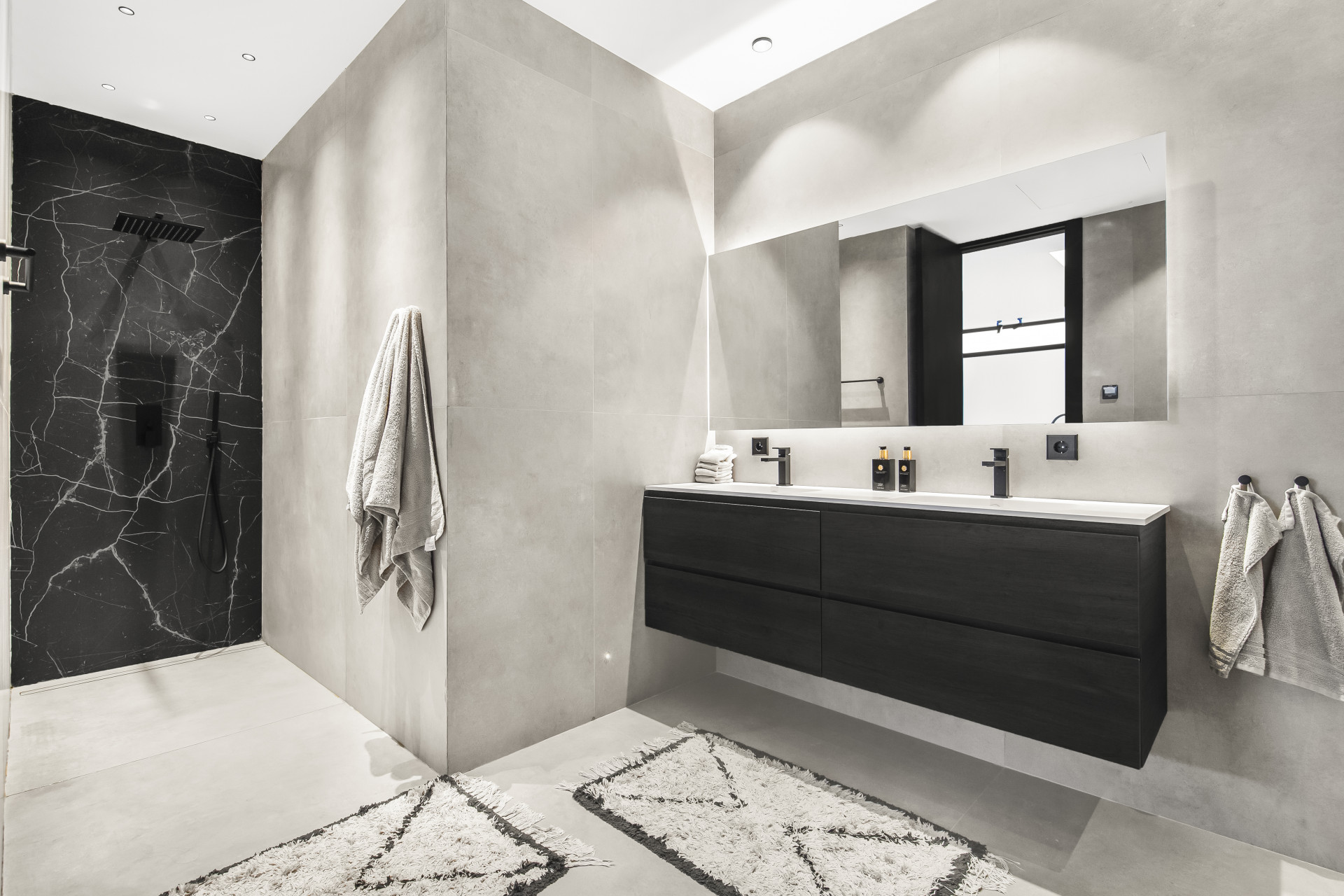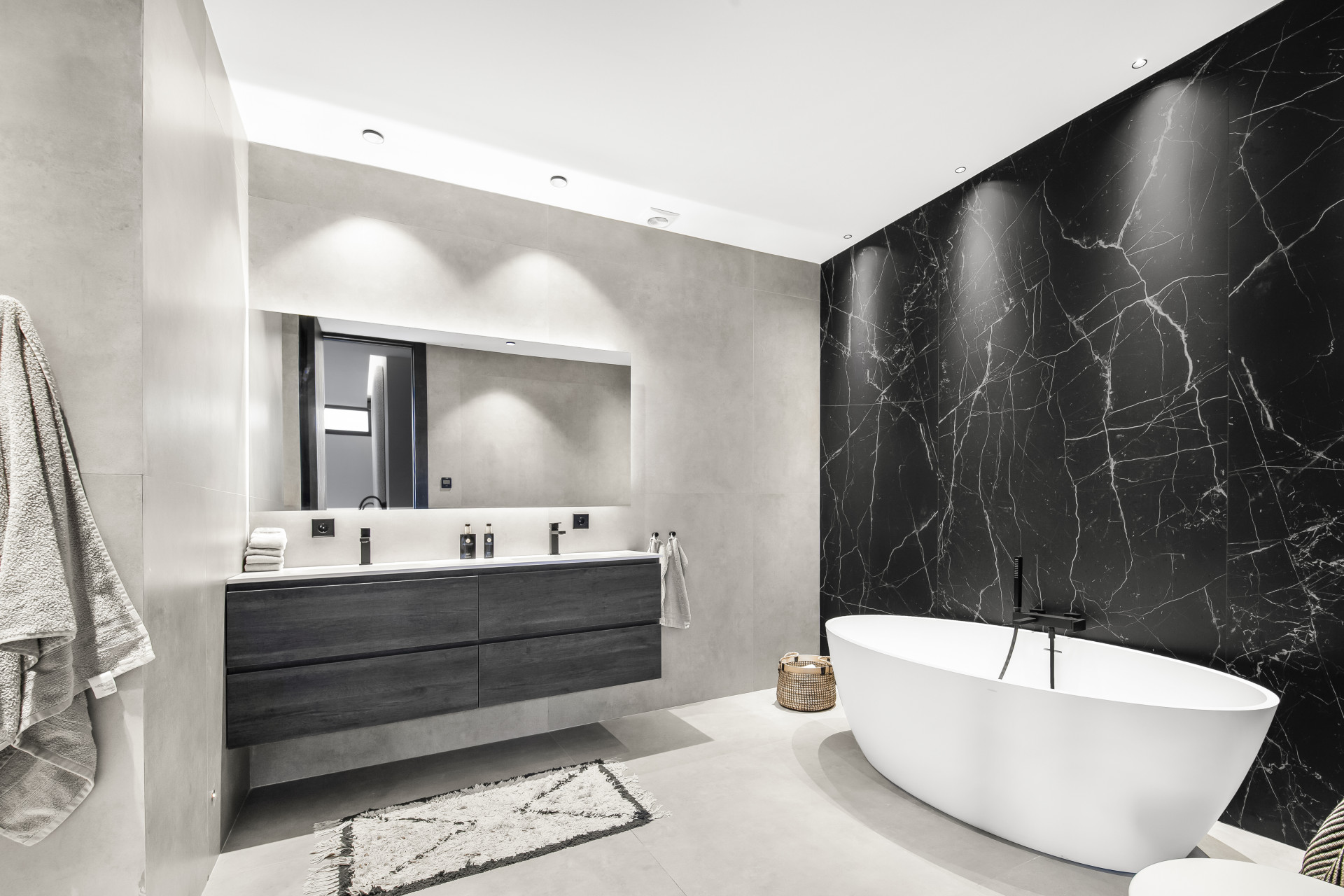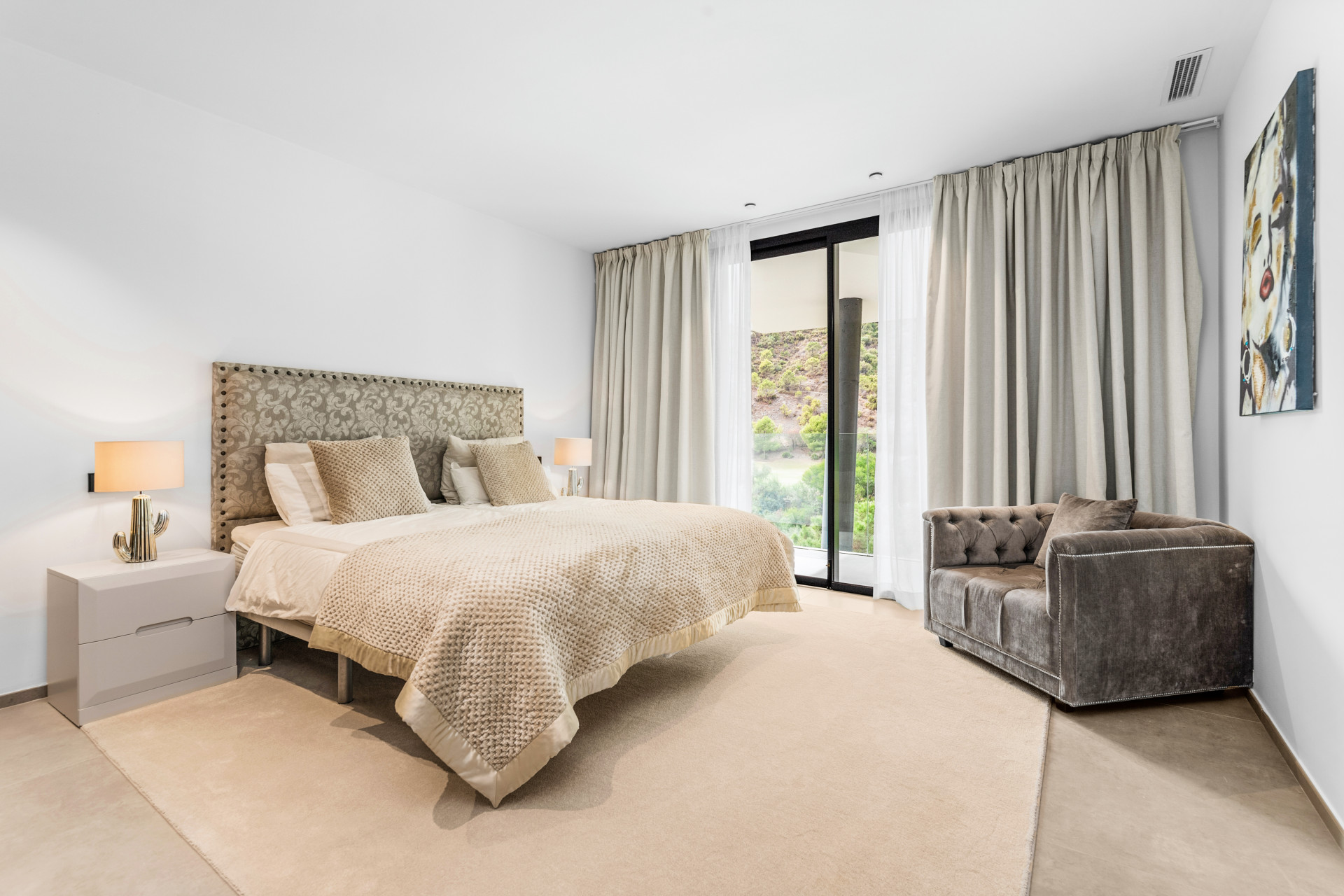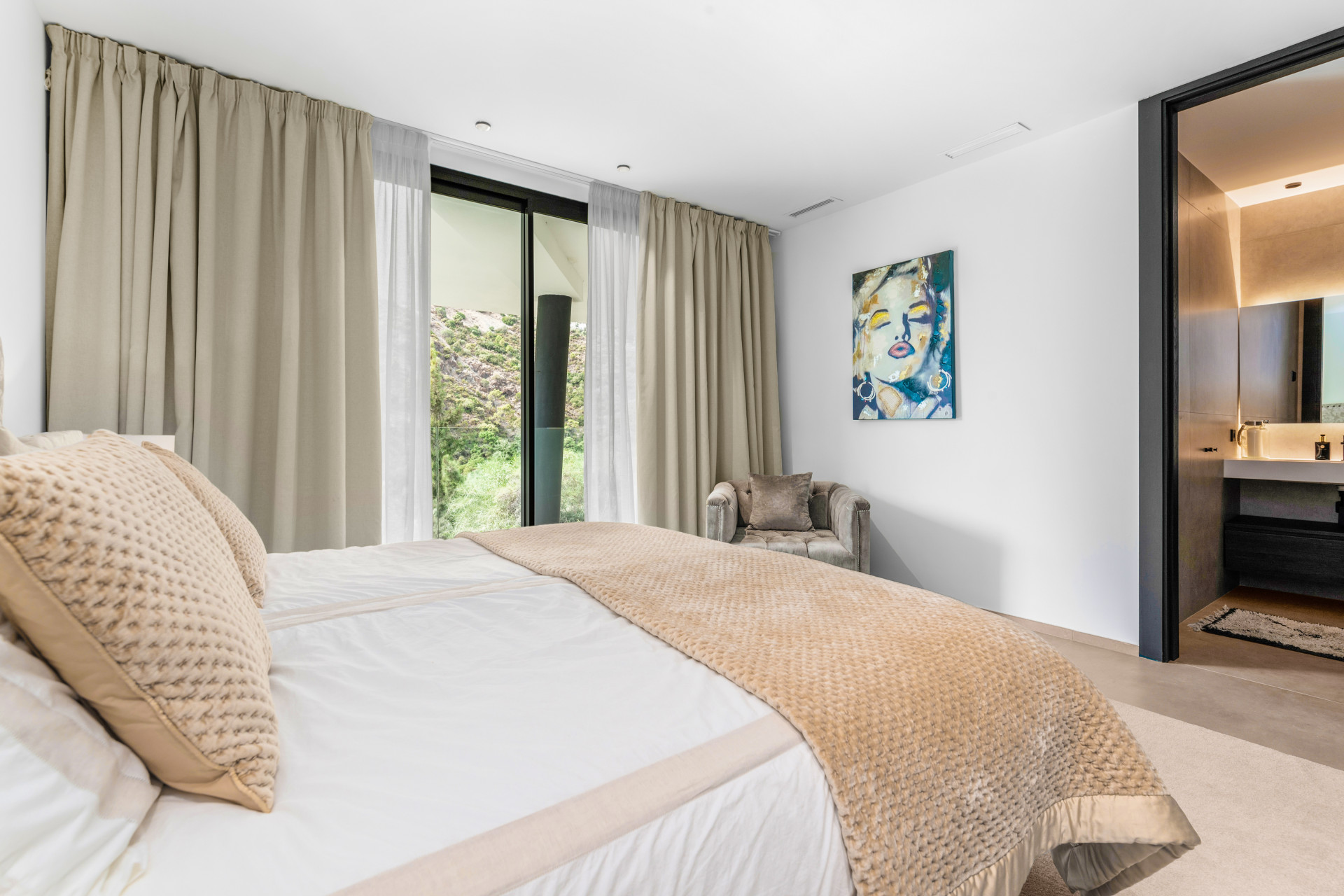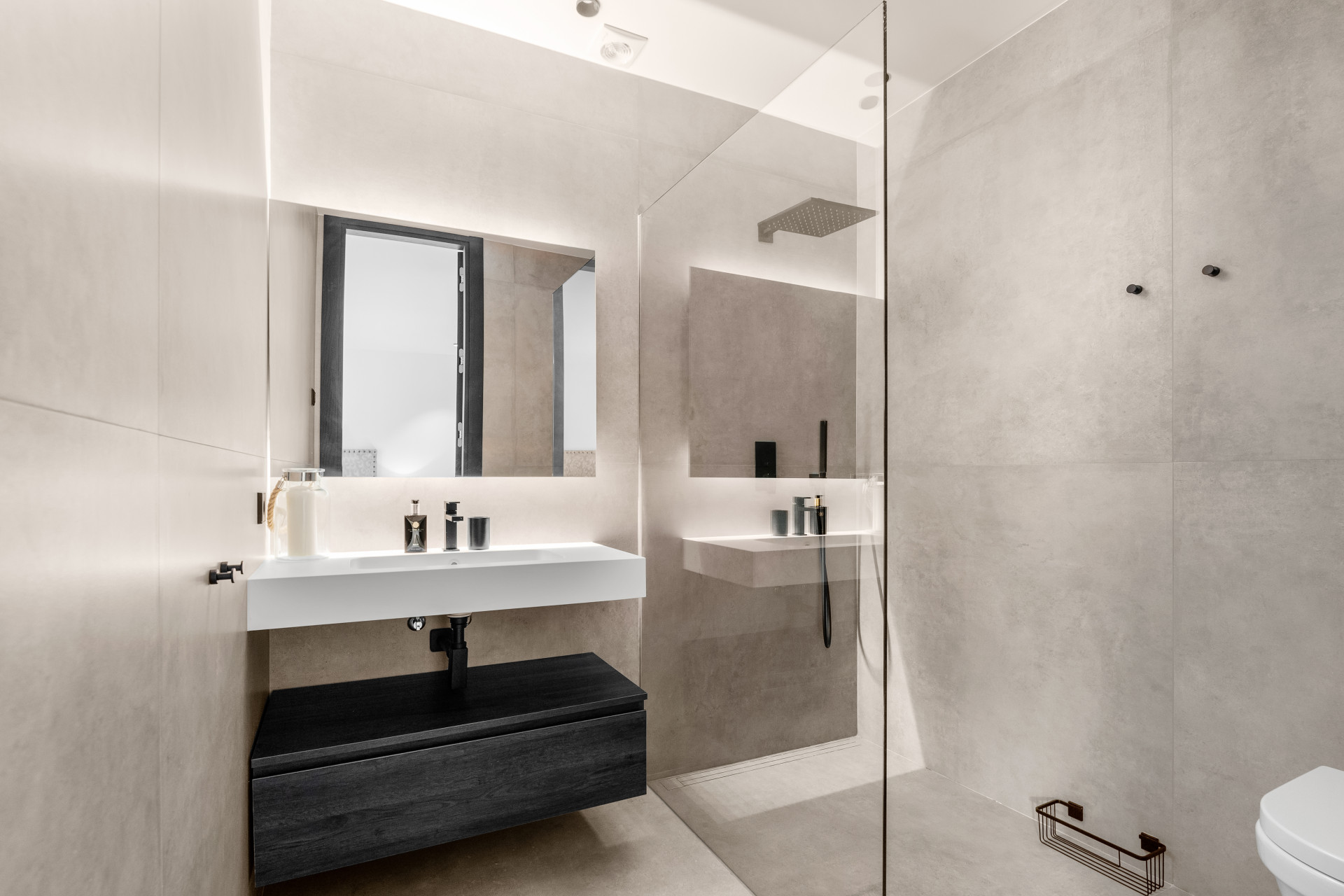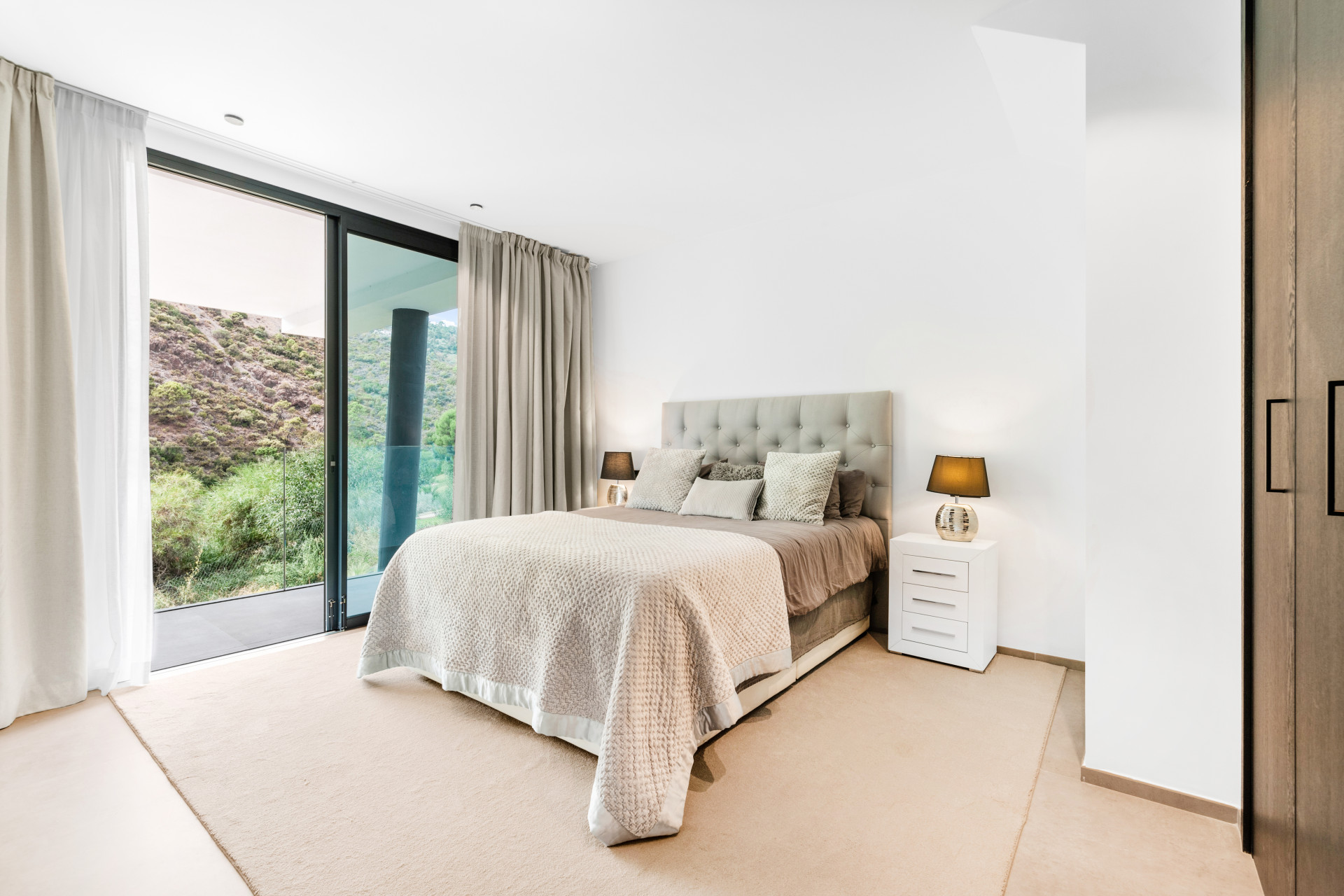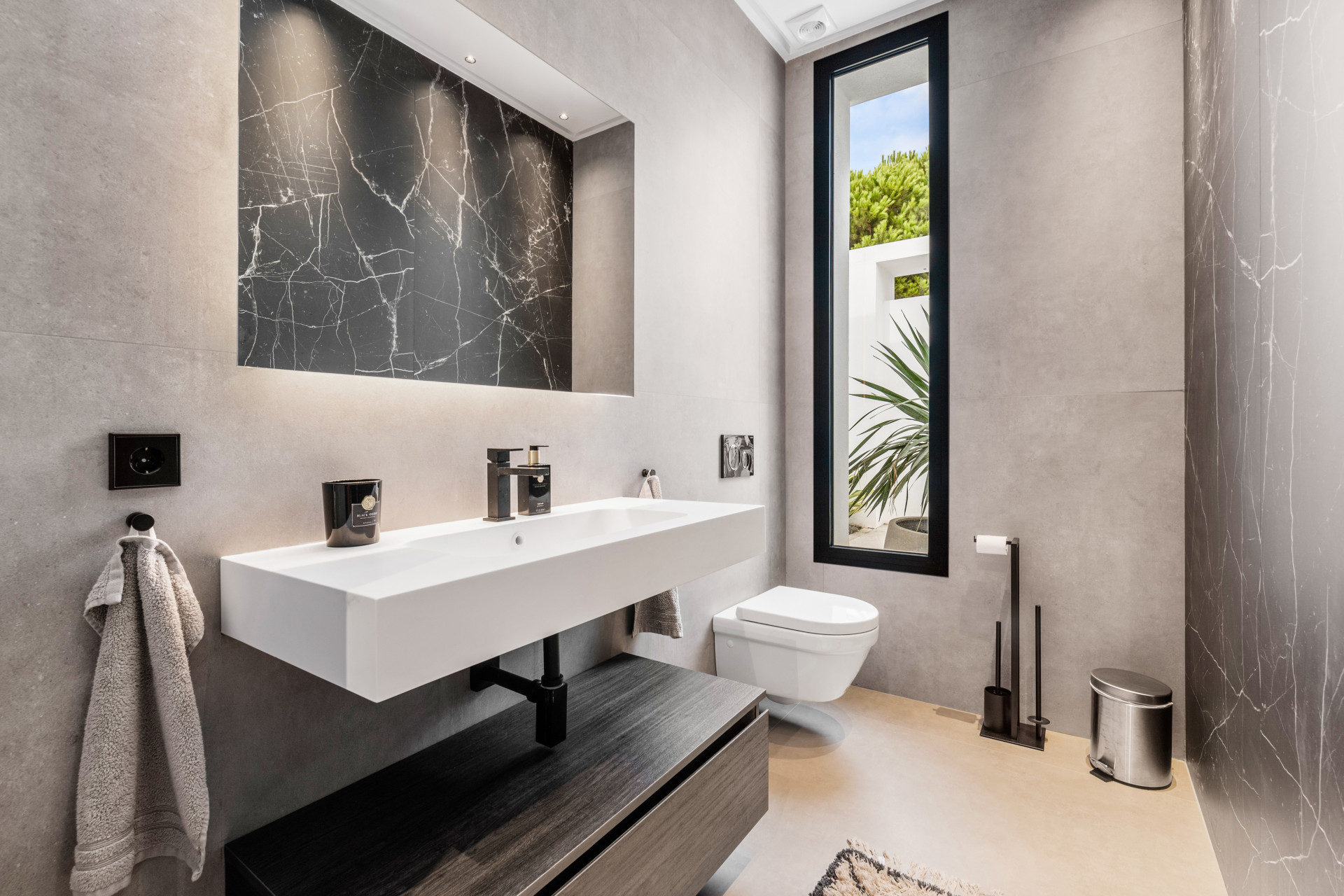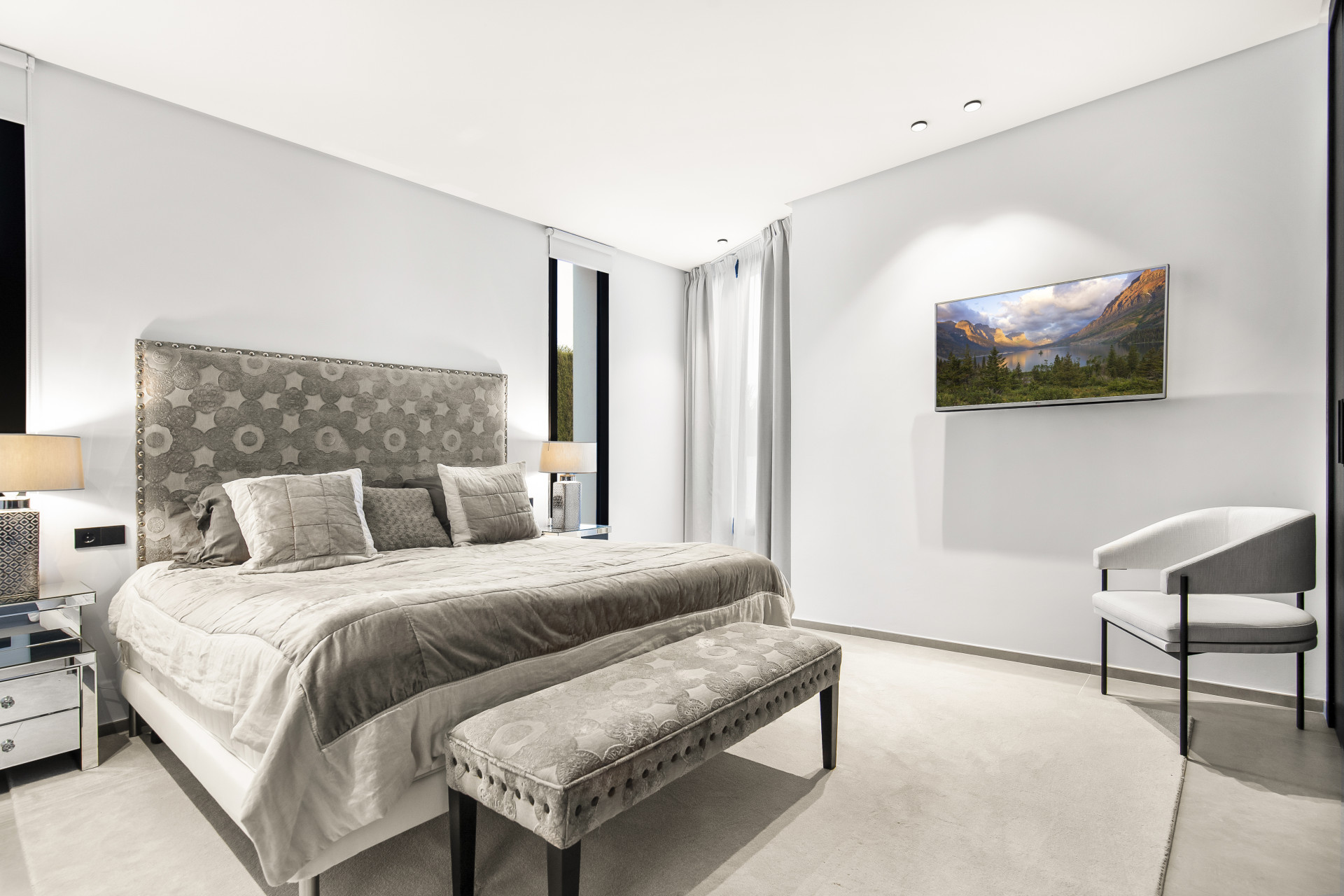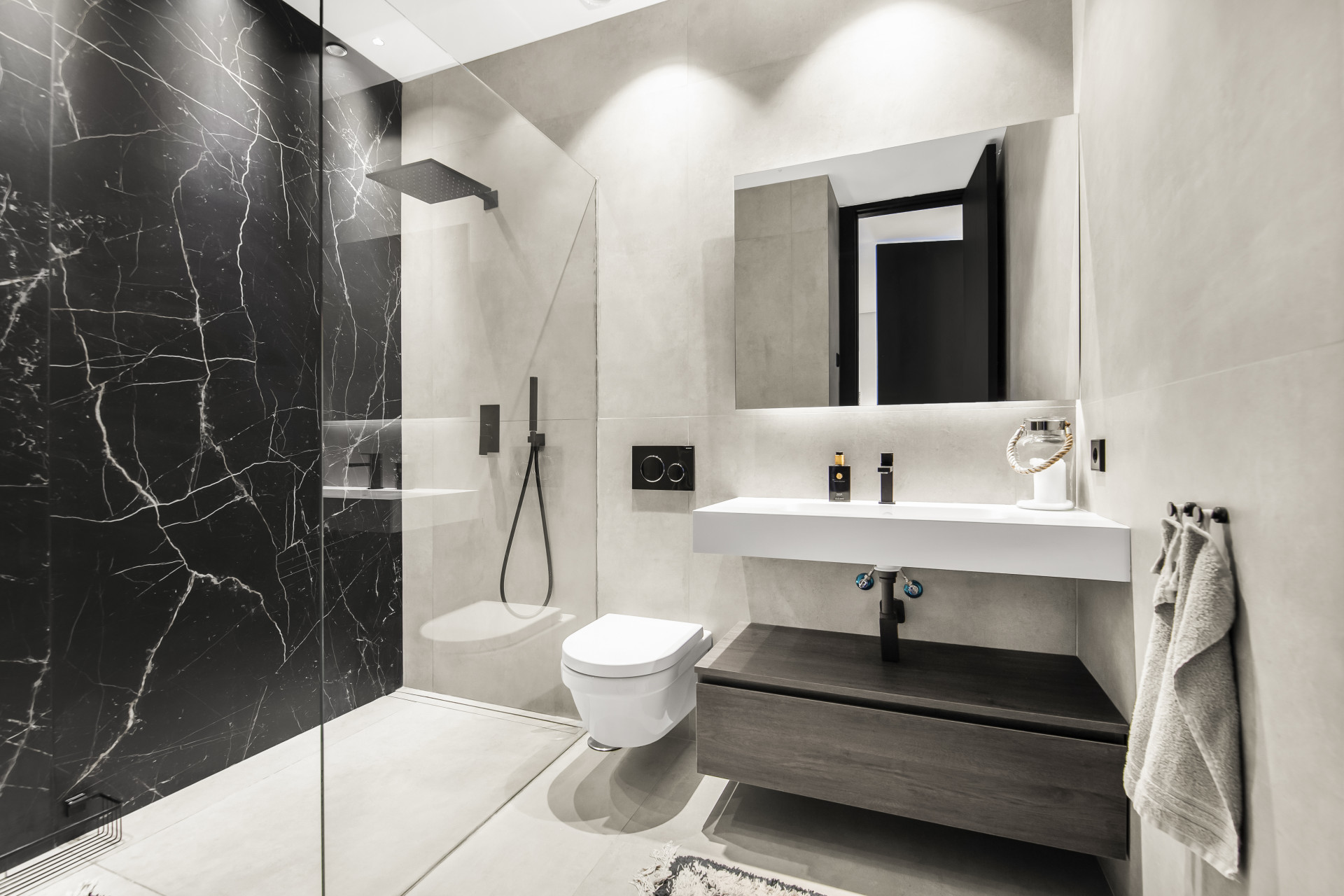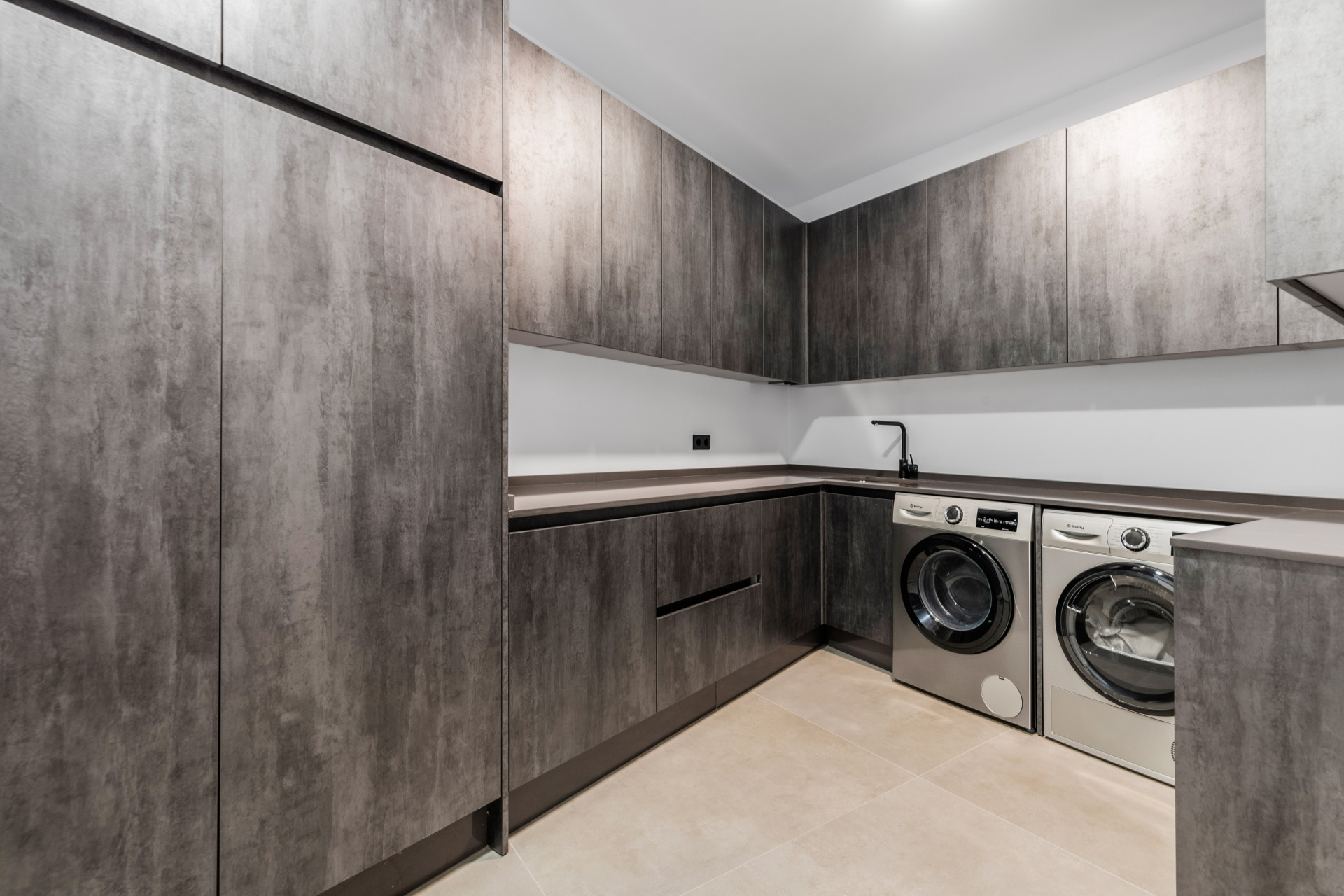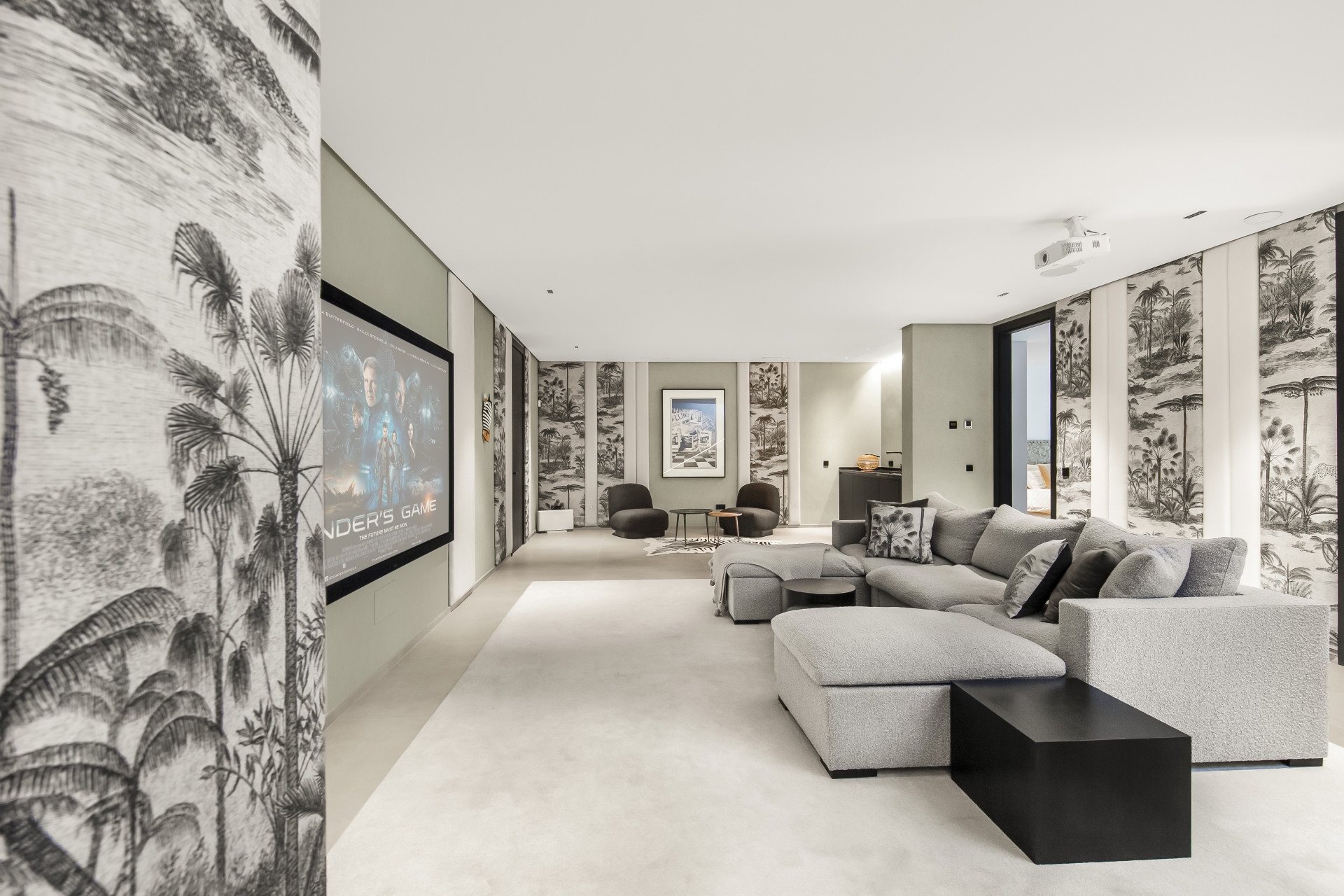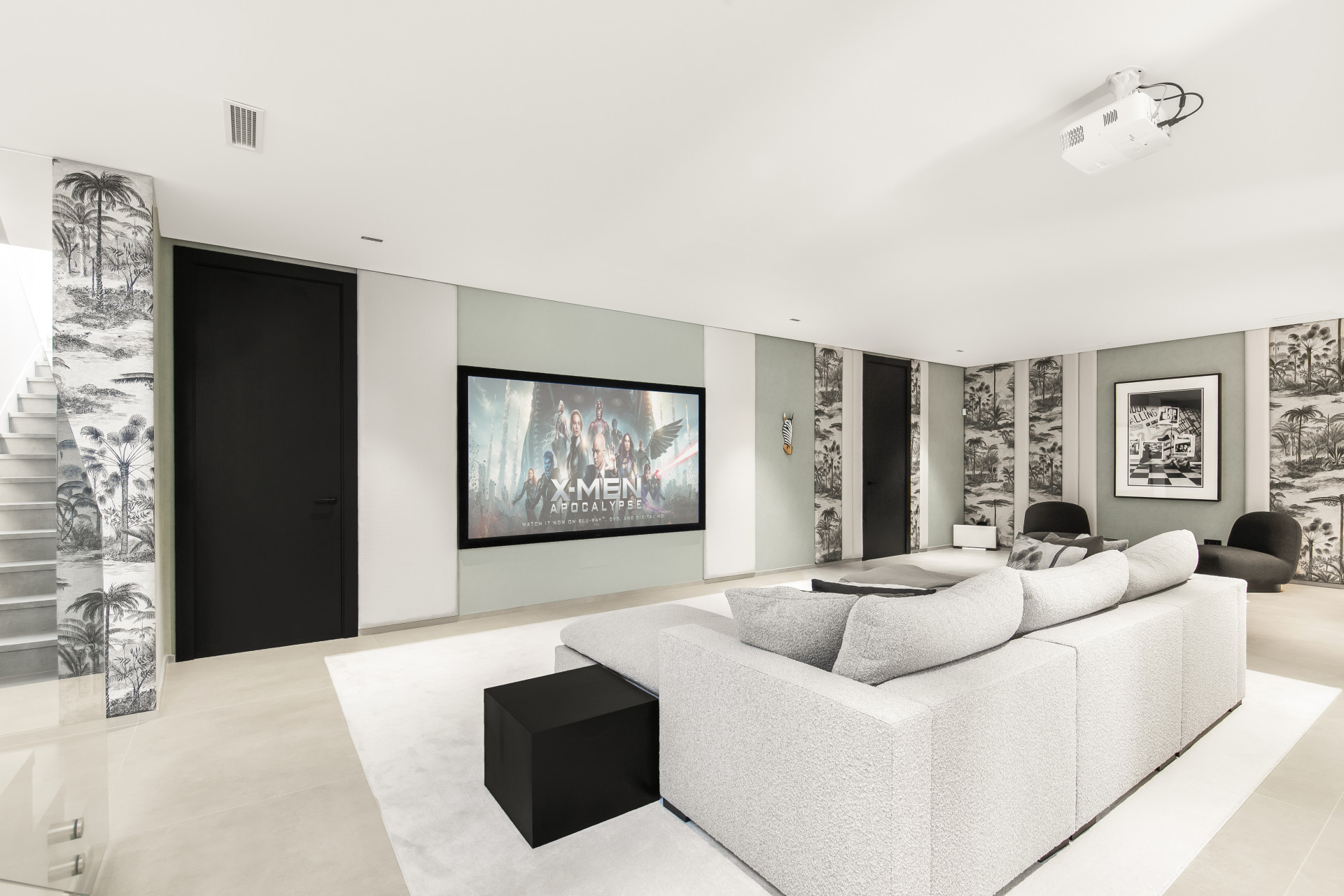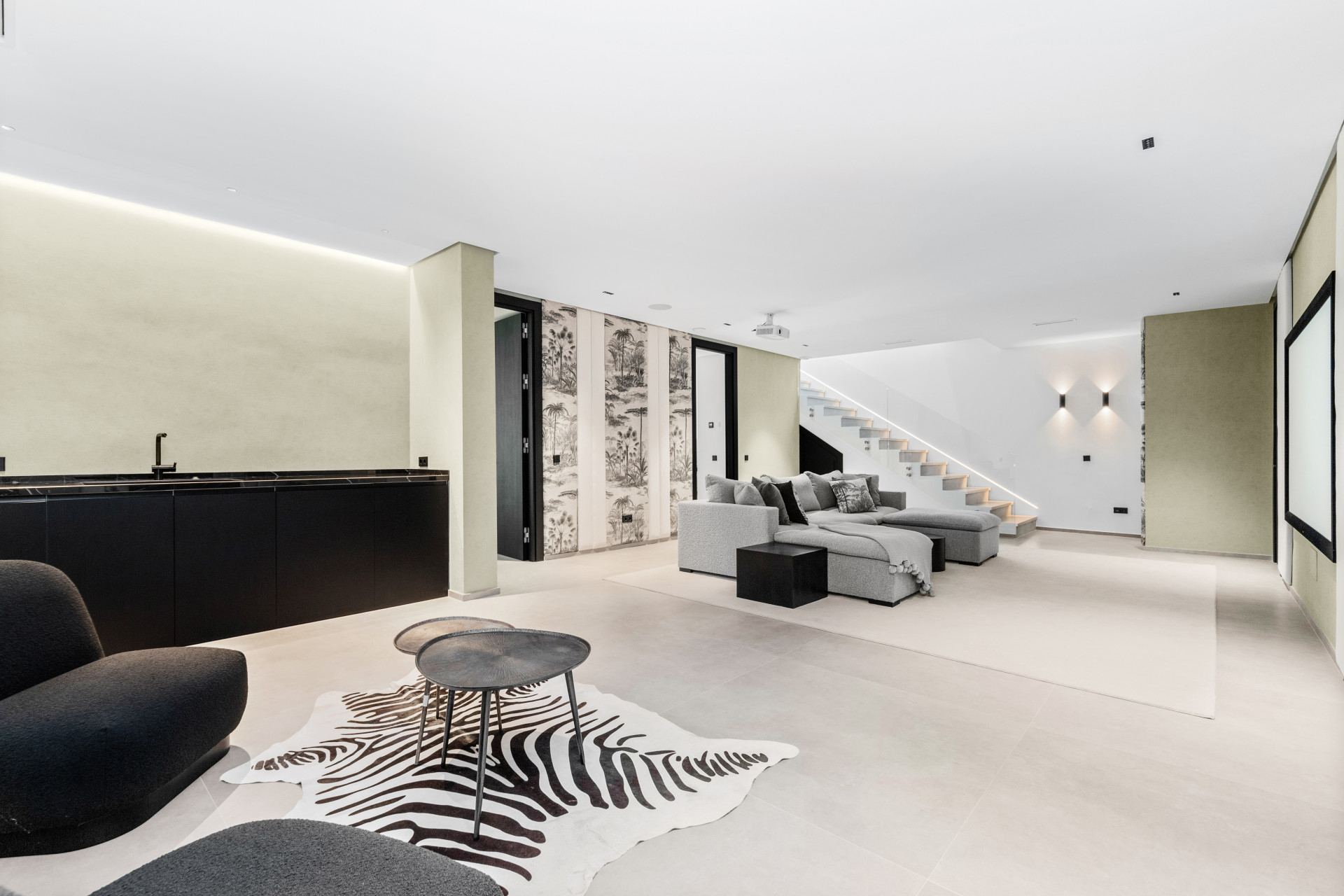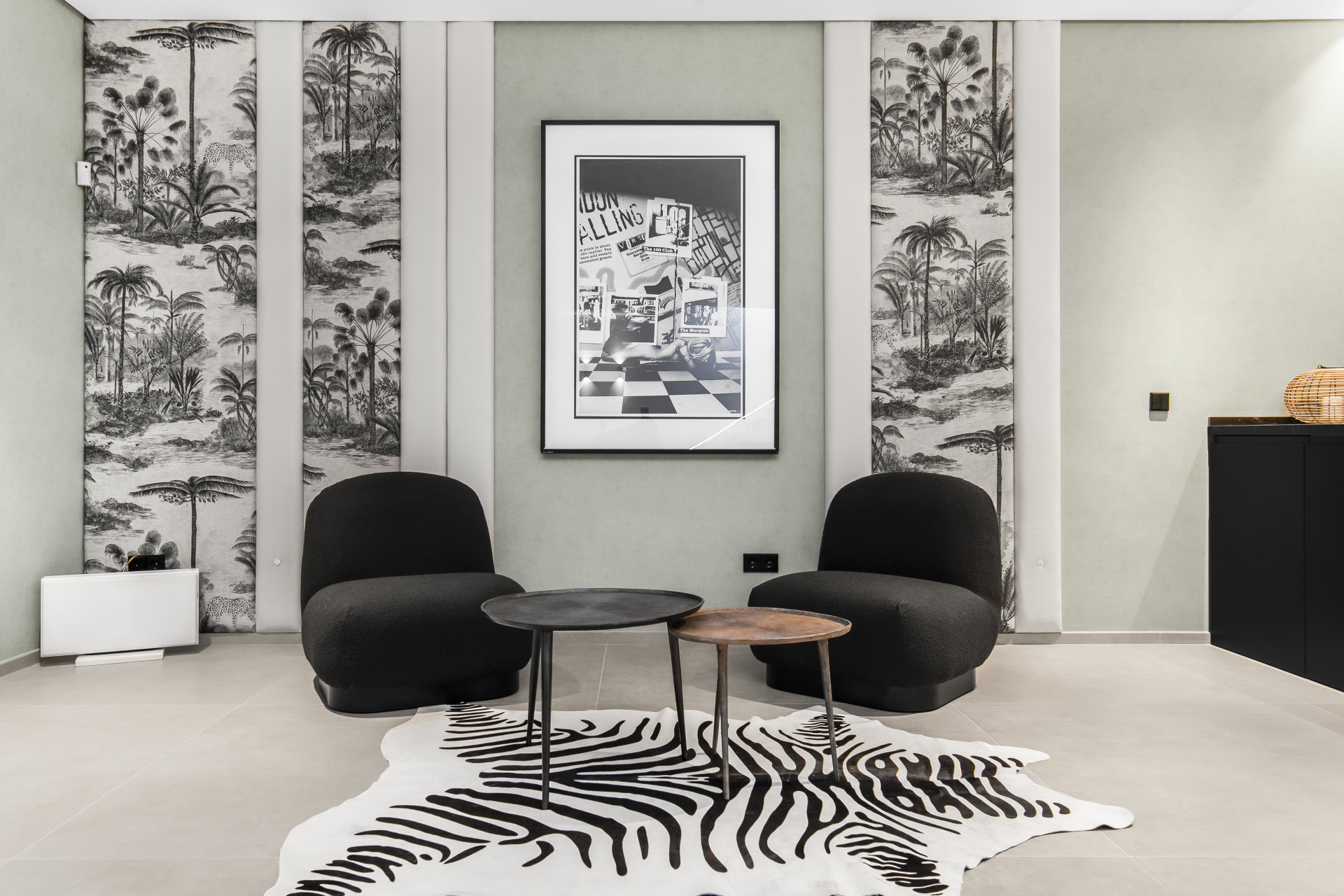 Brand-new, ultra-swanky villa that artfully fuses the best of both natural beauty and cutting-edge design. Located in a stunning setting close to the golf course, this ultra-modern home features four bedrooms with private bathrooms, sleek common areas, an infinity pool, a barbecue, a theatre, and a large terrace with breathtaking views.
Located in a one-of-a-kind setting surrounded by natural beauty. A serene environment as the villa is located on a hillside with views of the mountains. Sliding glass doors in the living room extend from floor to ceiling and disappear into the wall, creating a seamless transition between the indoors and outdoors.
The two double bedrooms, each with its own en suite bathroom, plus the outside dining area that seats eight make this the ideal getaway. Parking is convenient and private, and getting to Nueva Andalucia or San Pedro only takes a few minutes. This impressive villa is situated in a gated community that is both tranquil and safe at all times.
Array