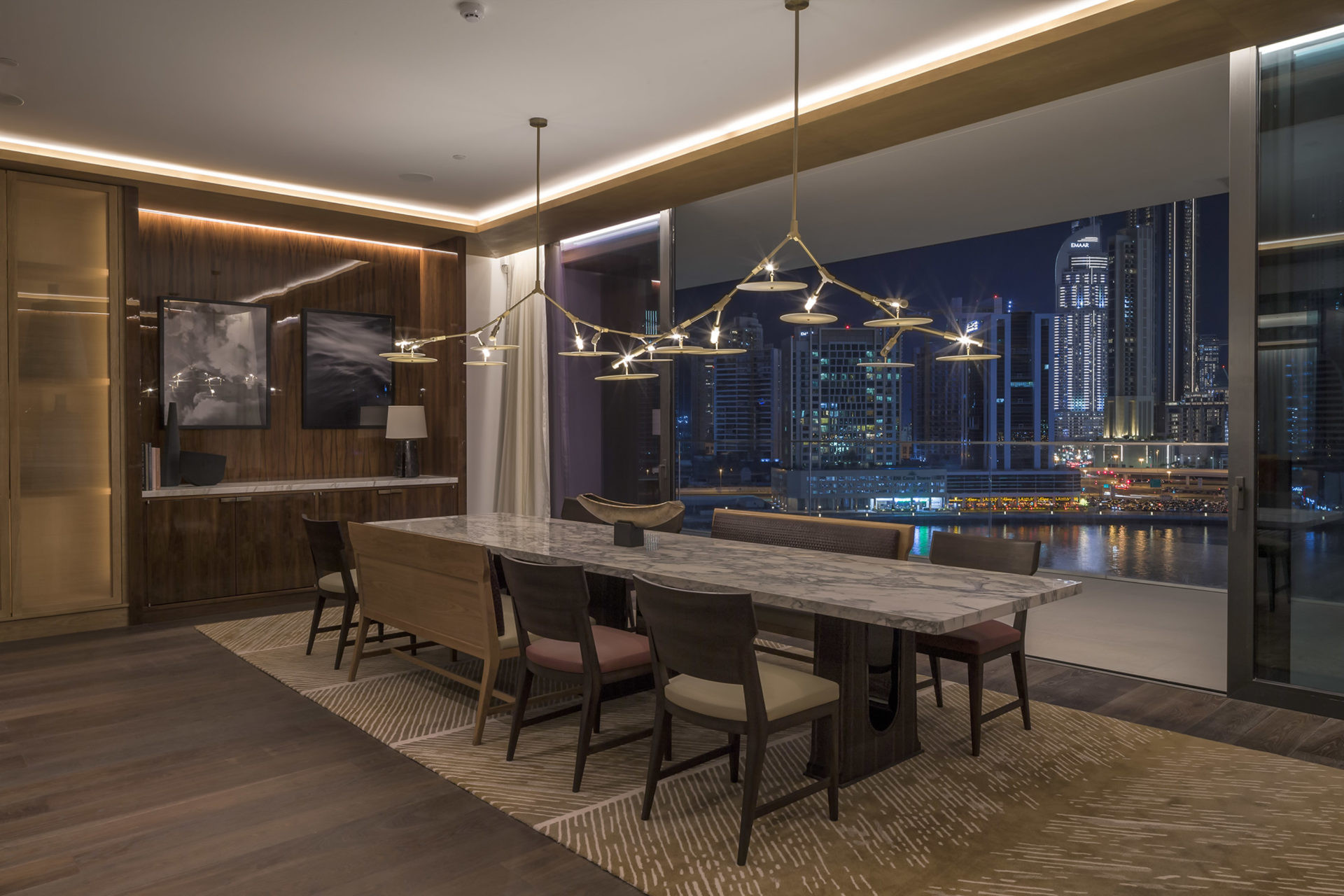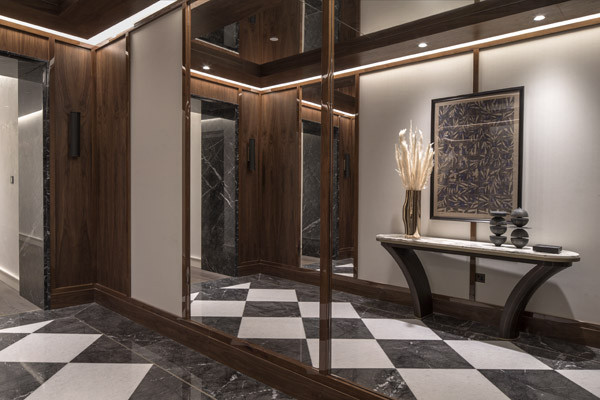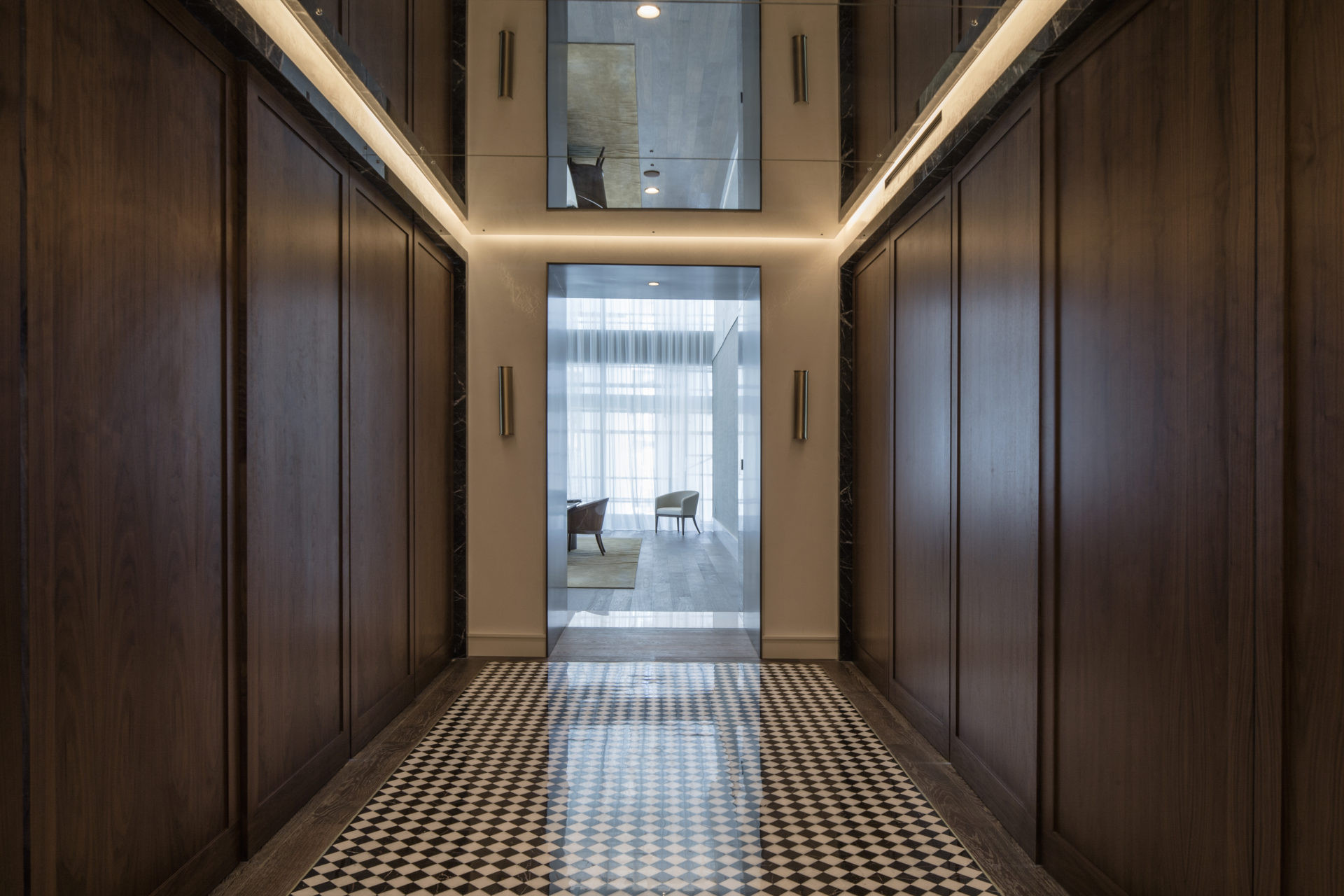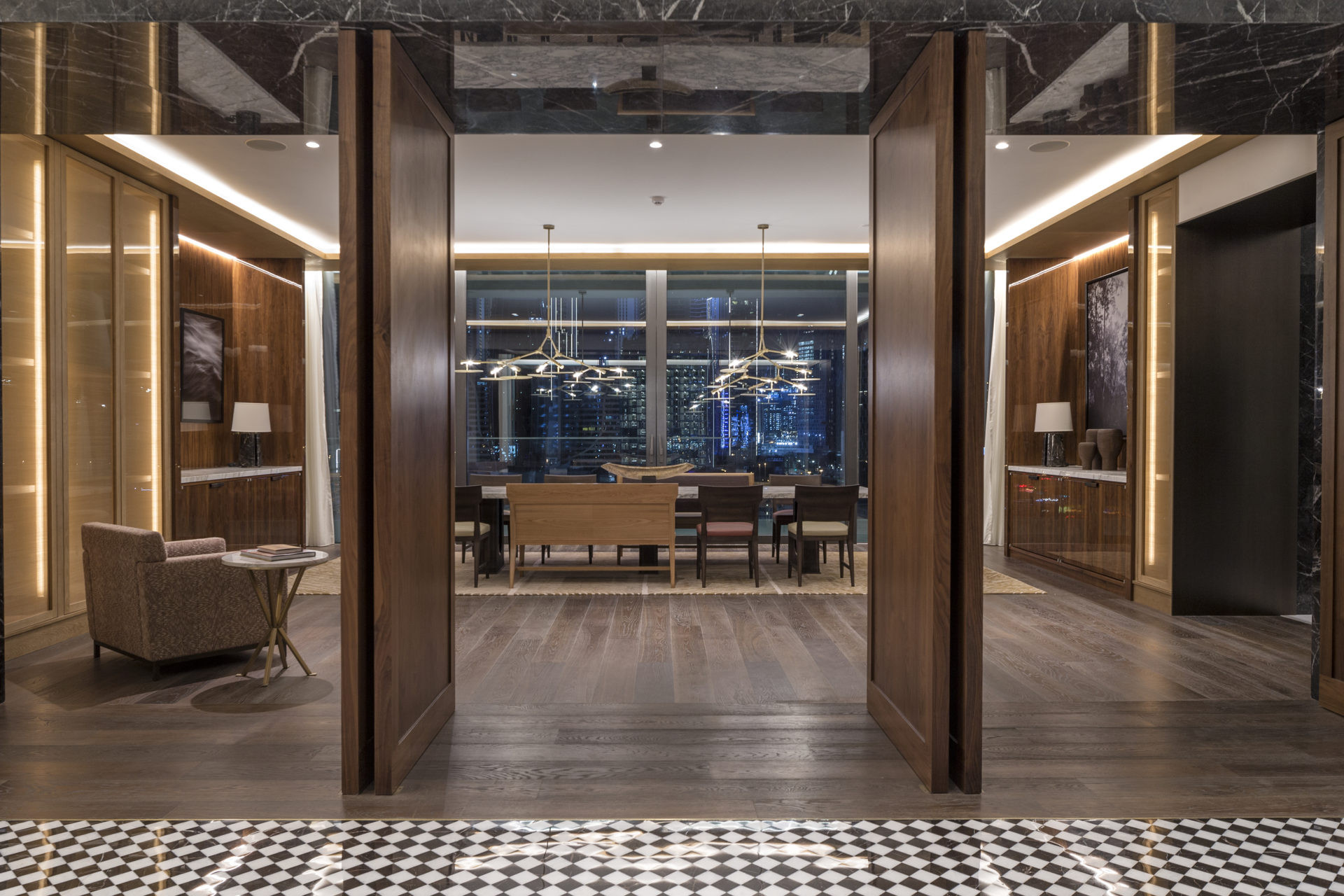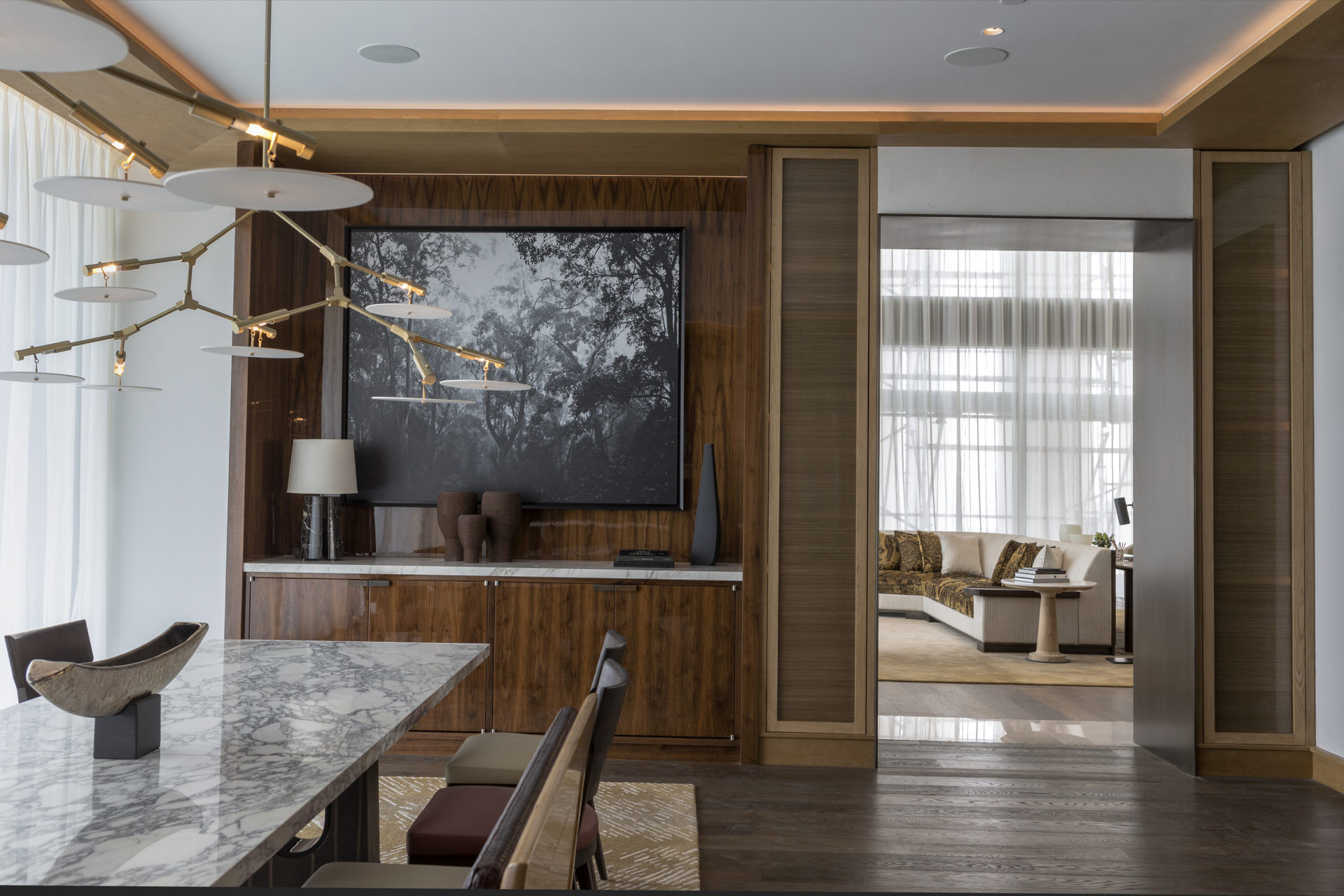 Simplex penthouse in Dorchester Collection
ASKING PRICE
AED 50,000,000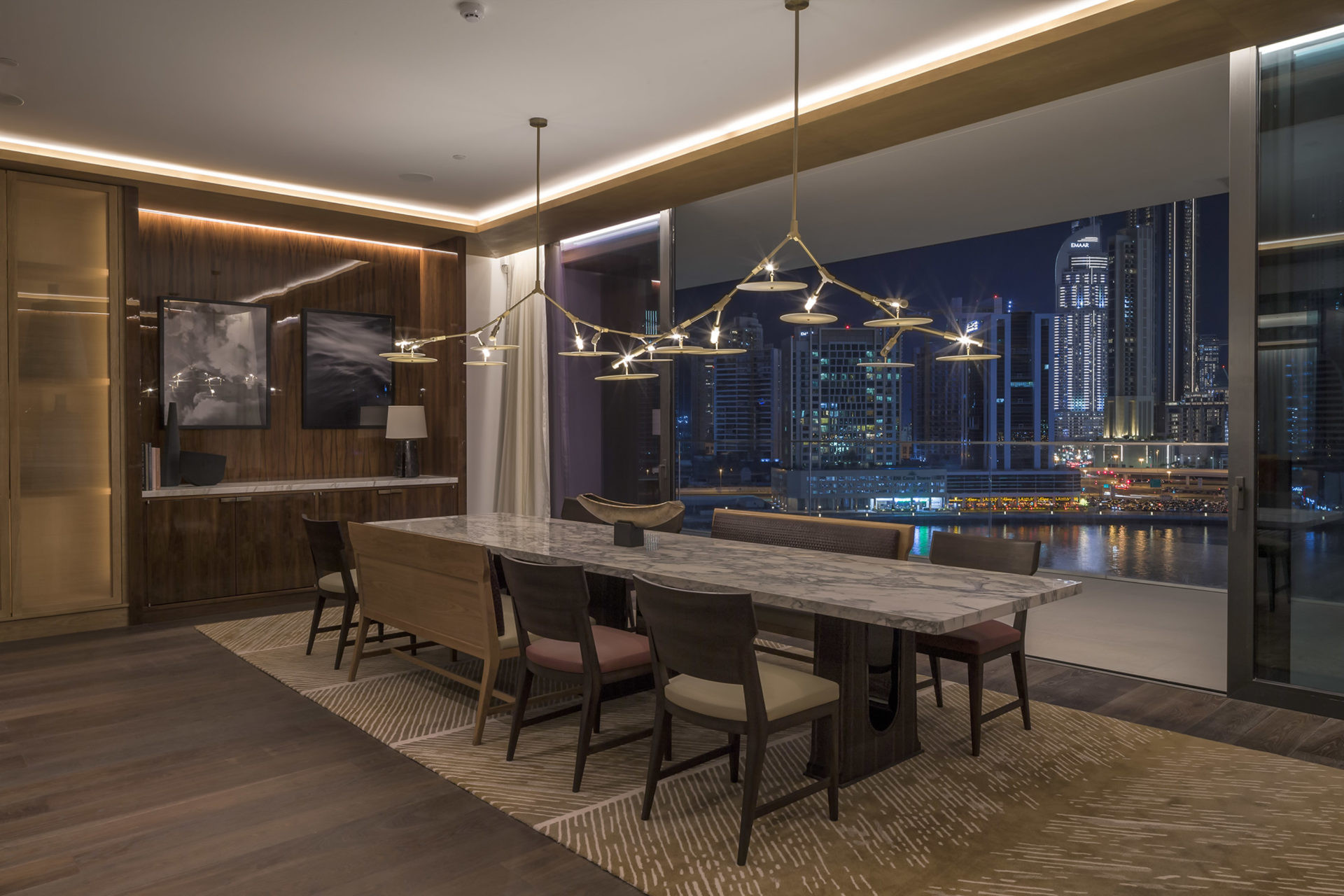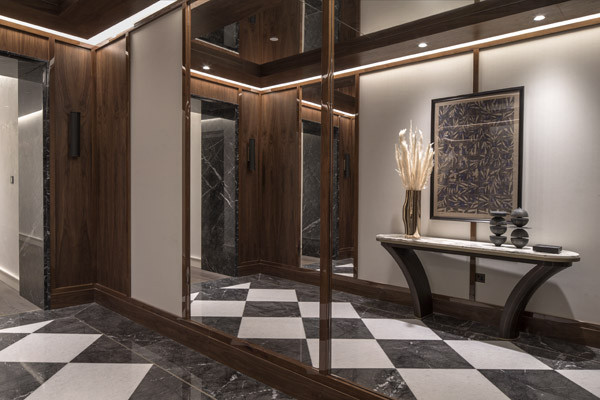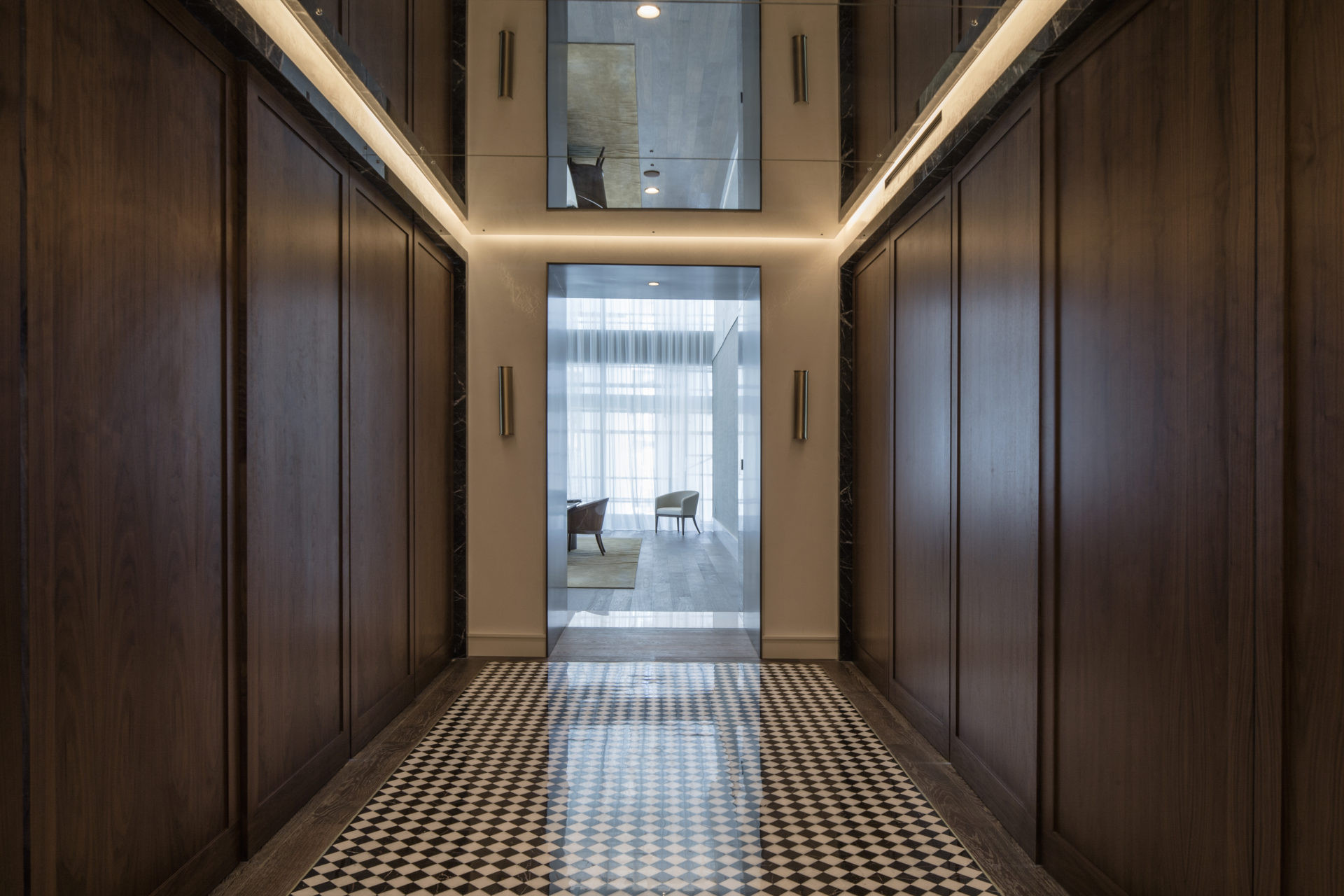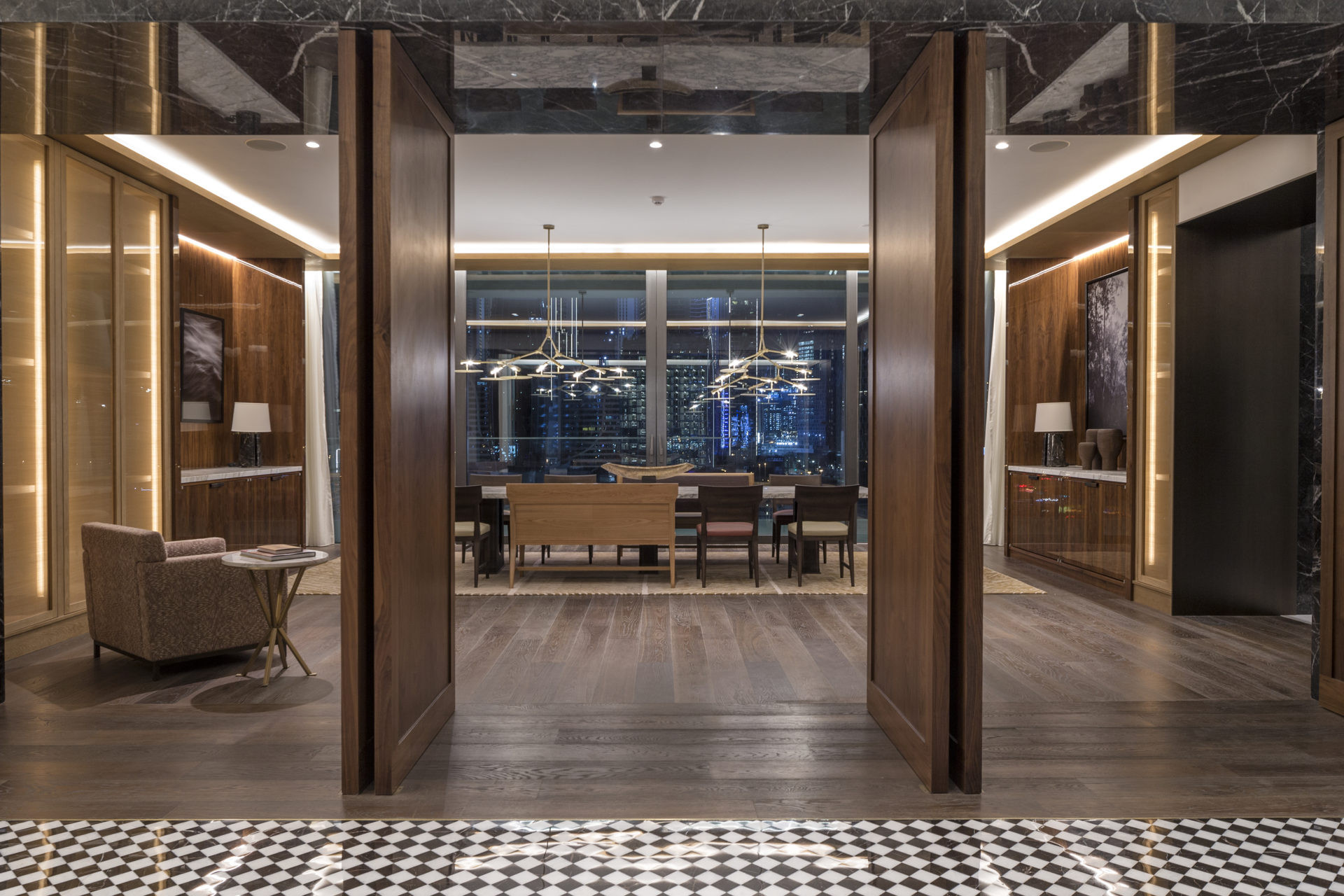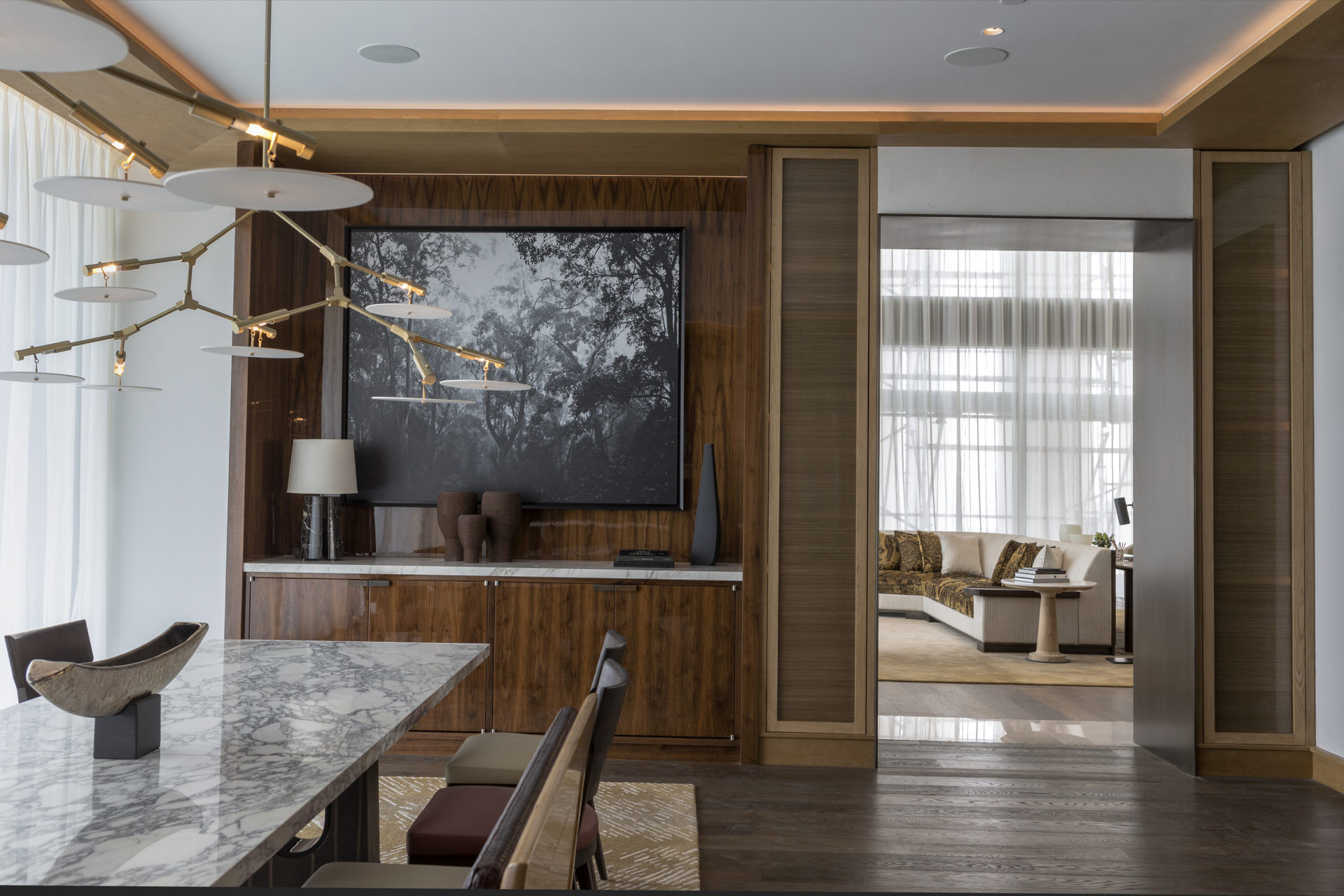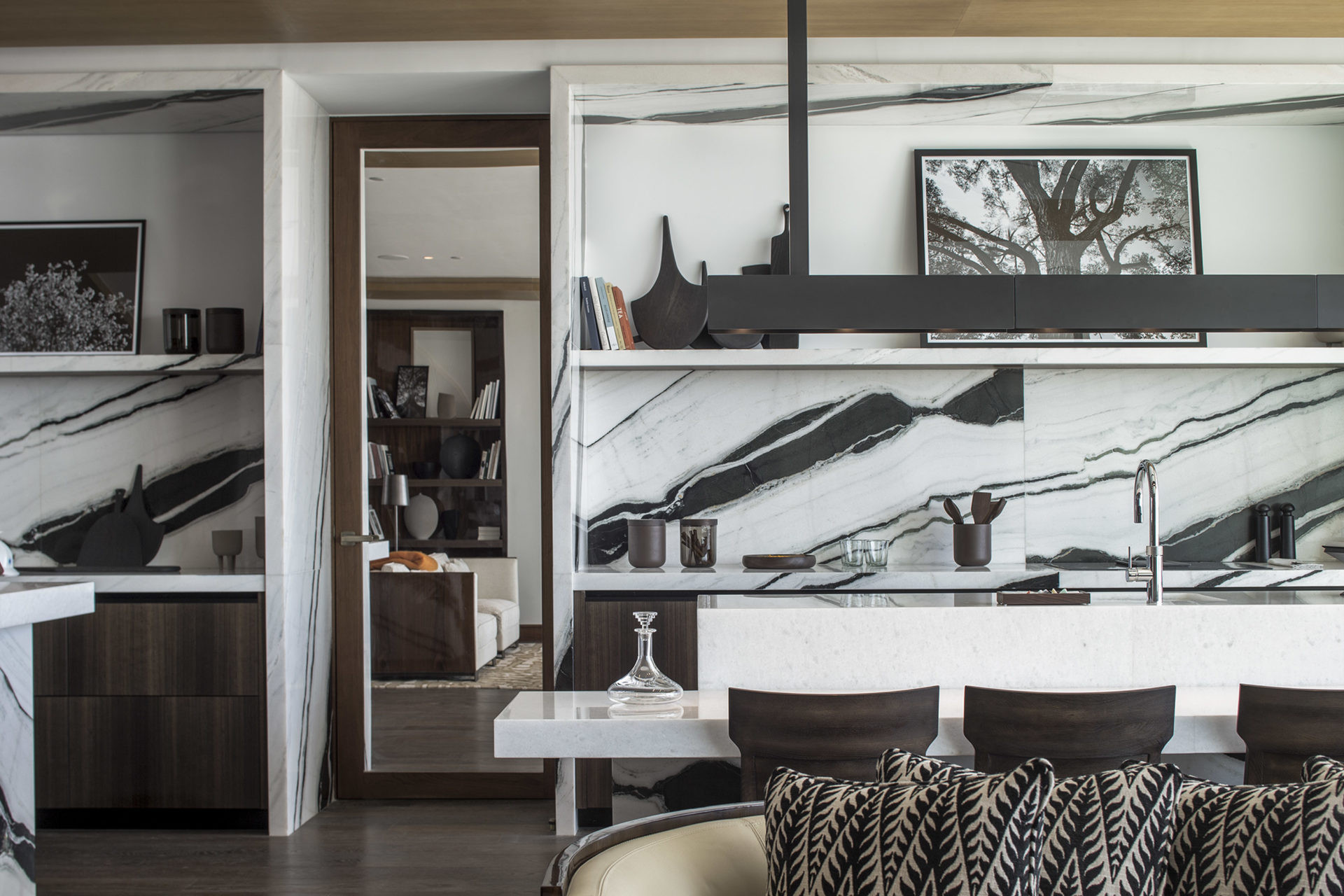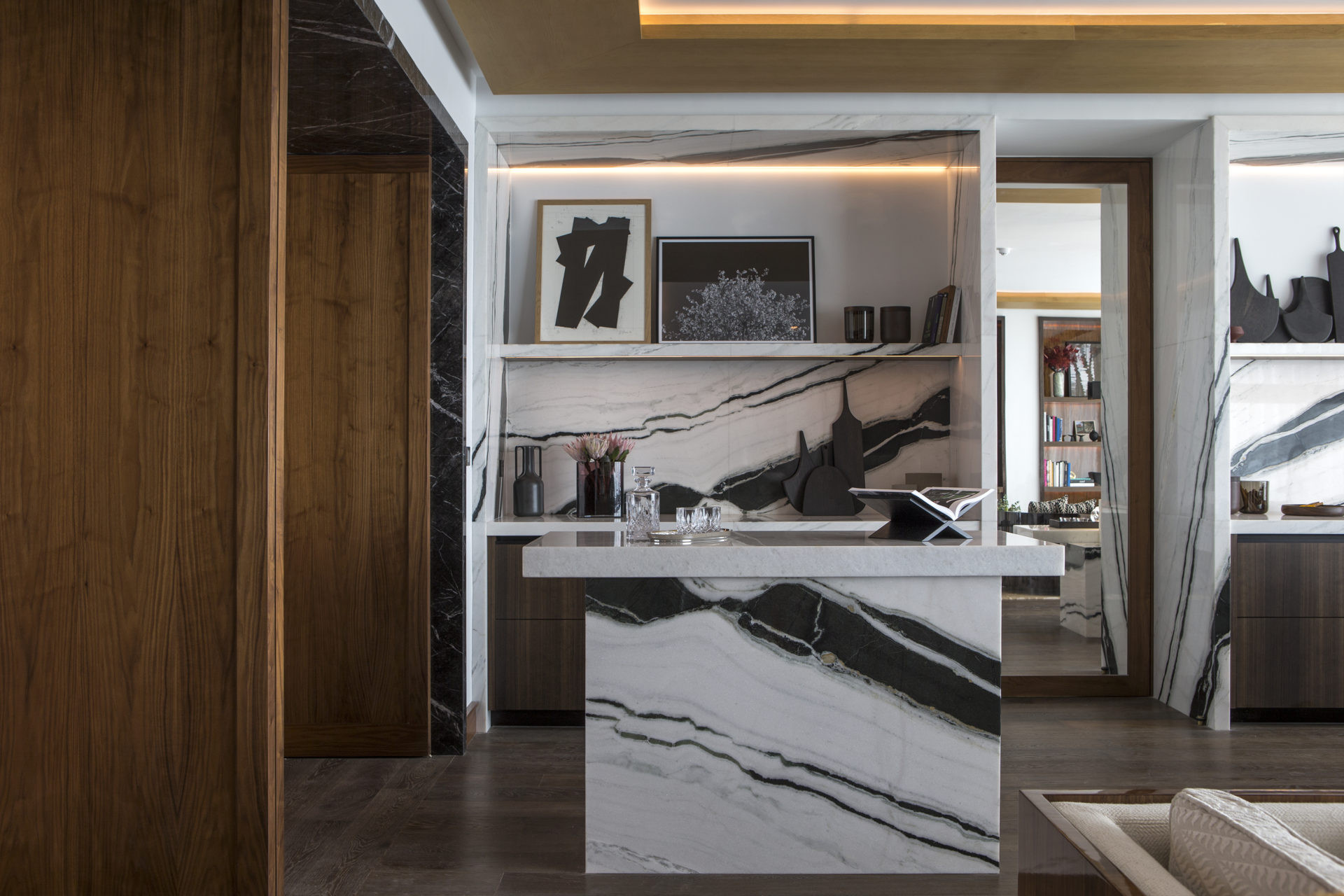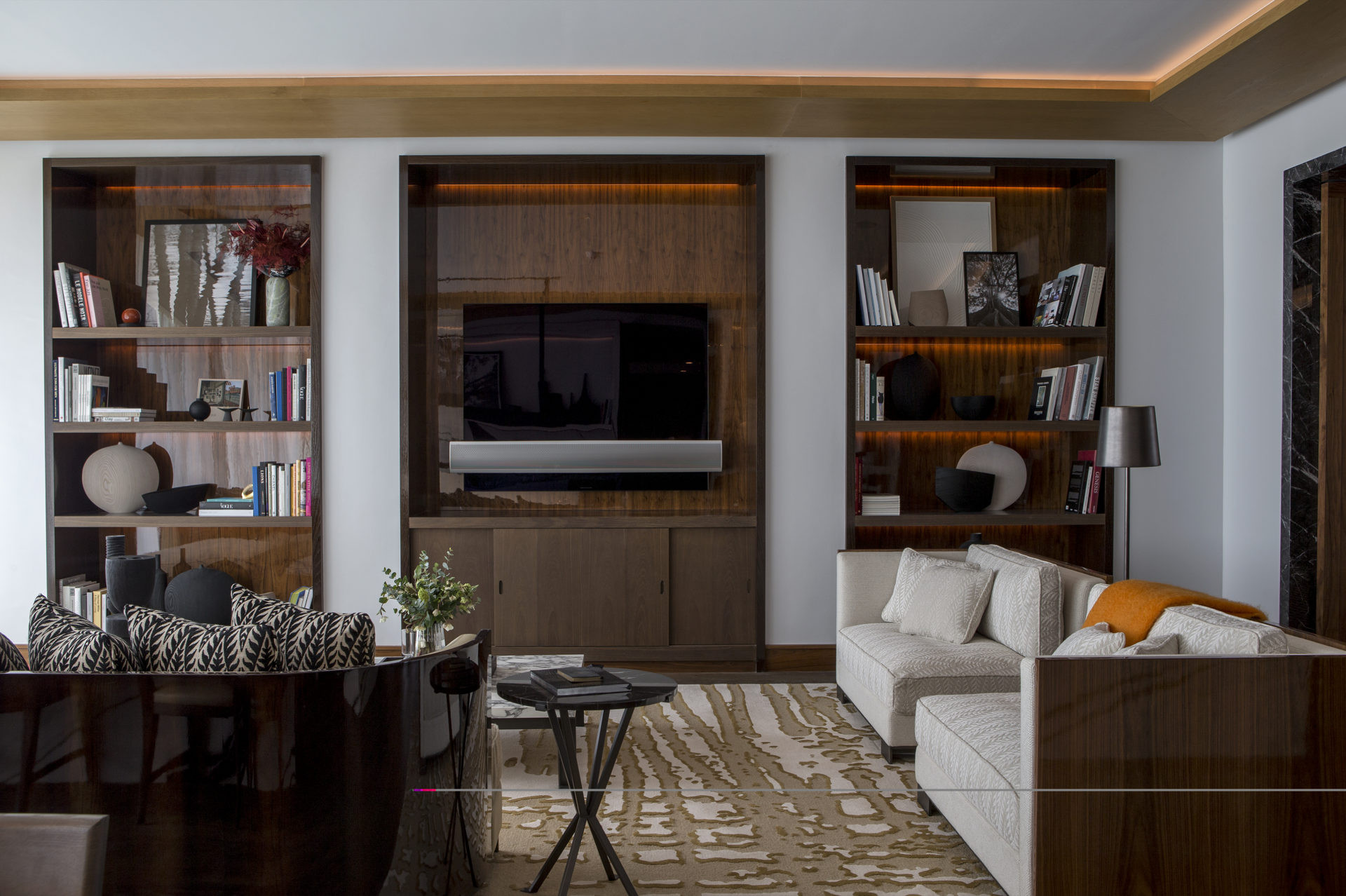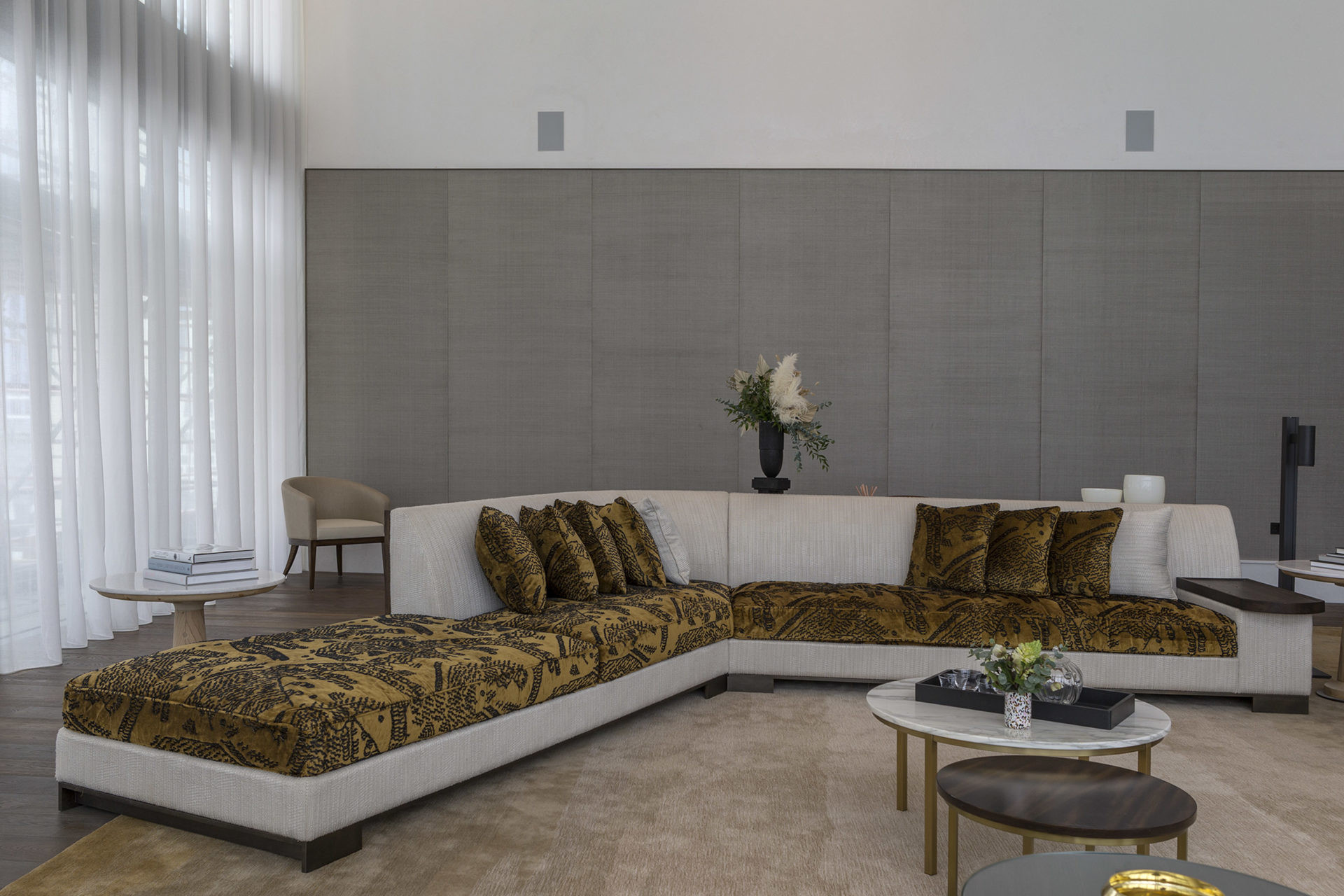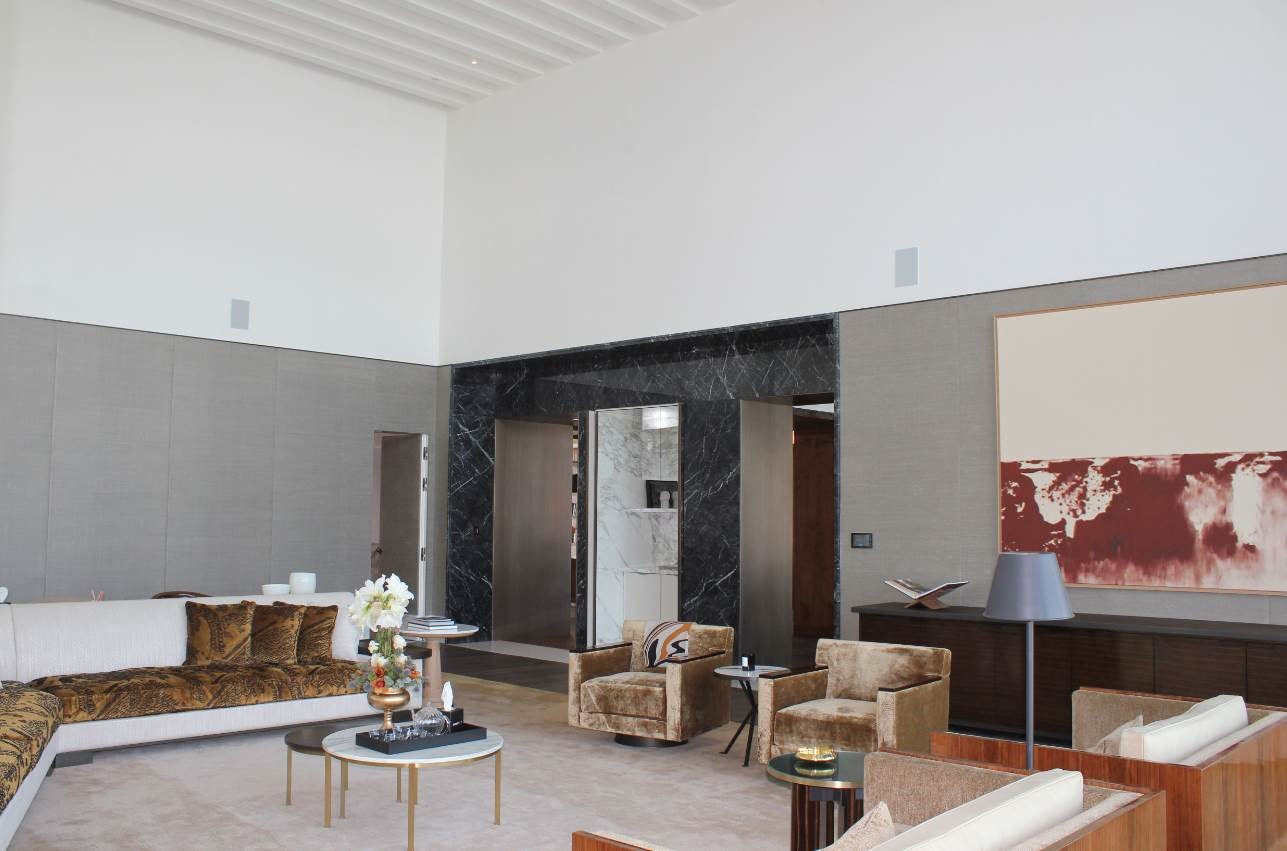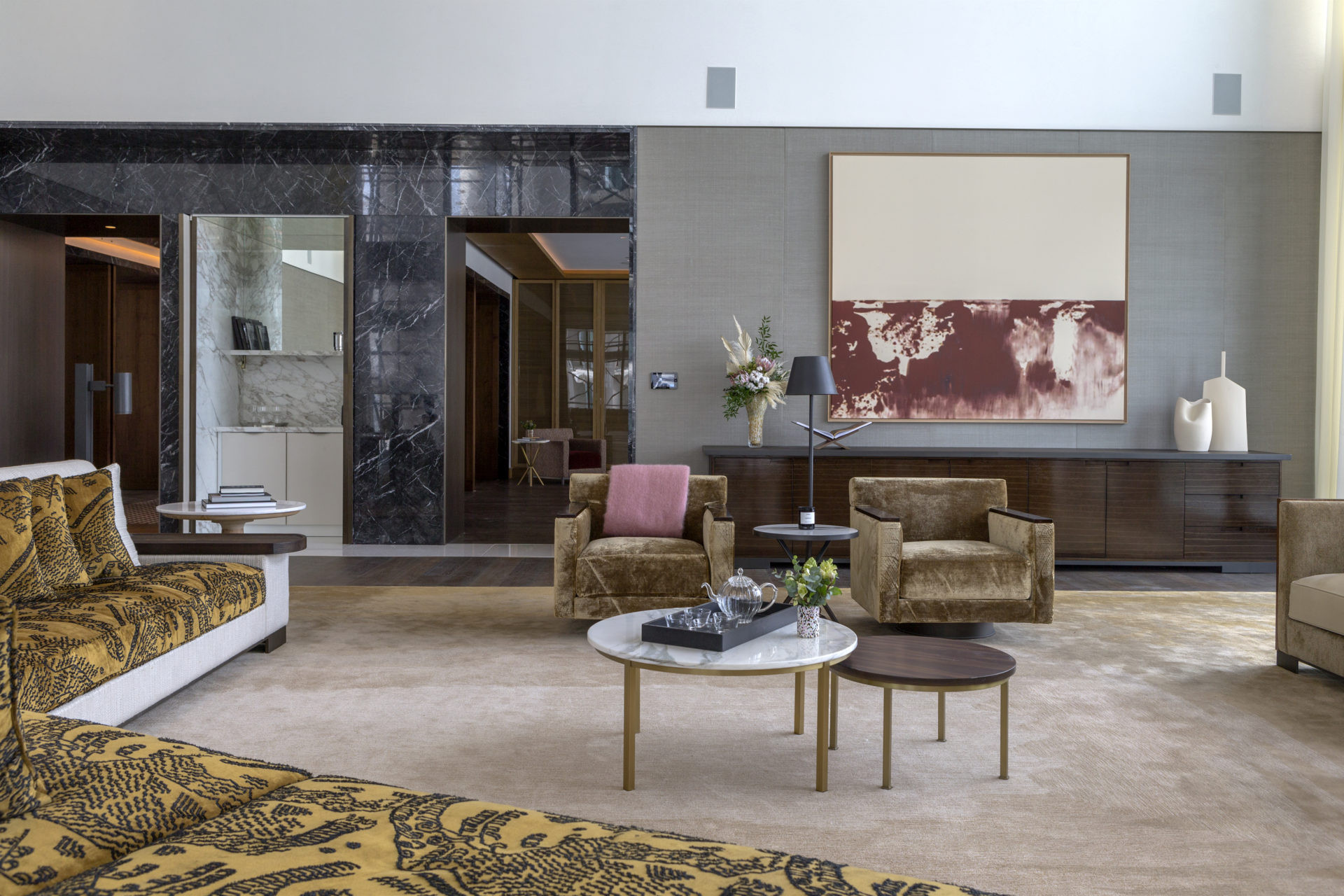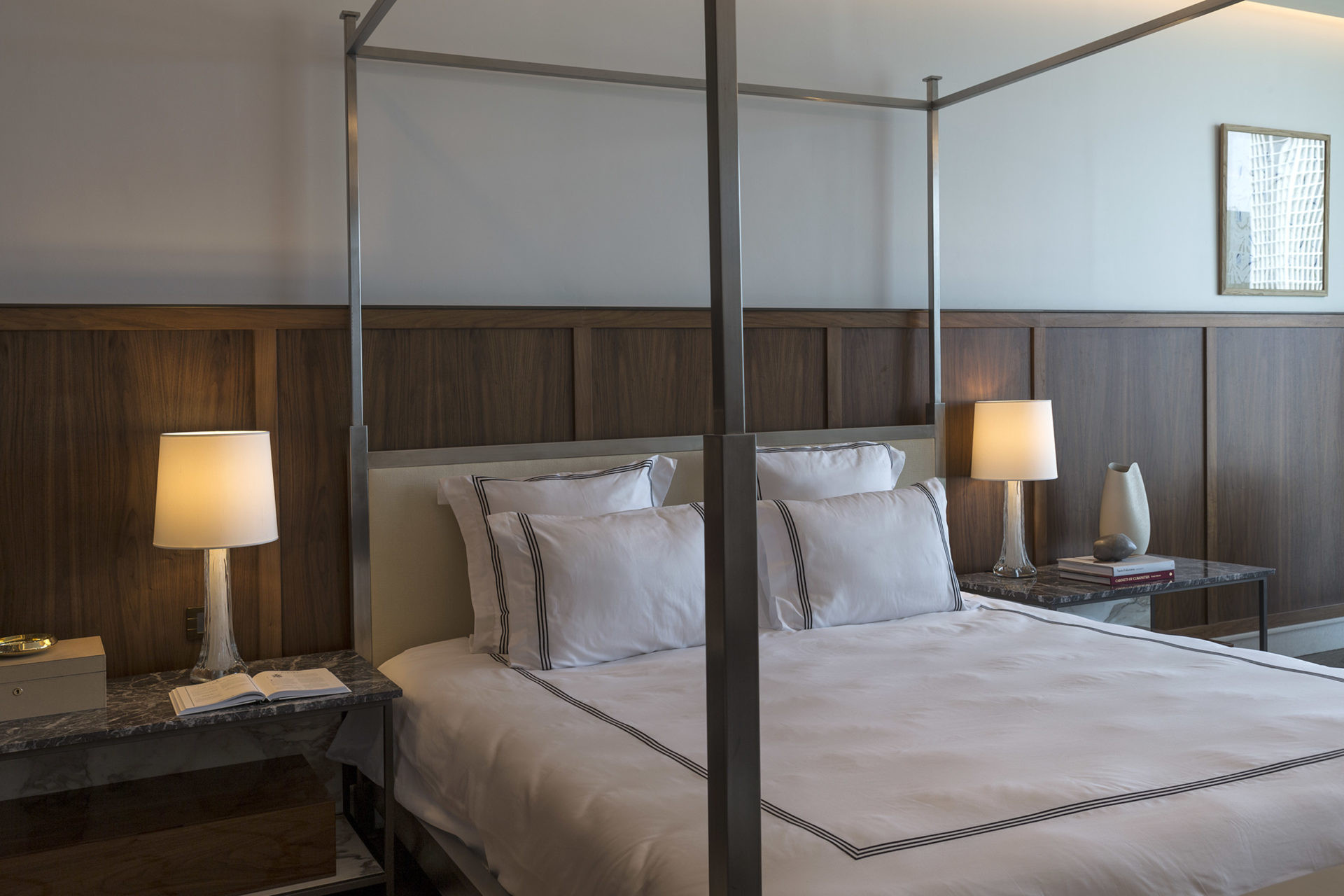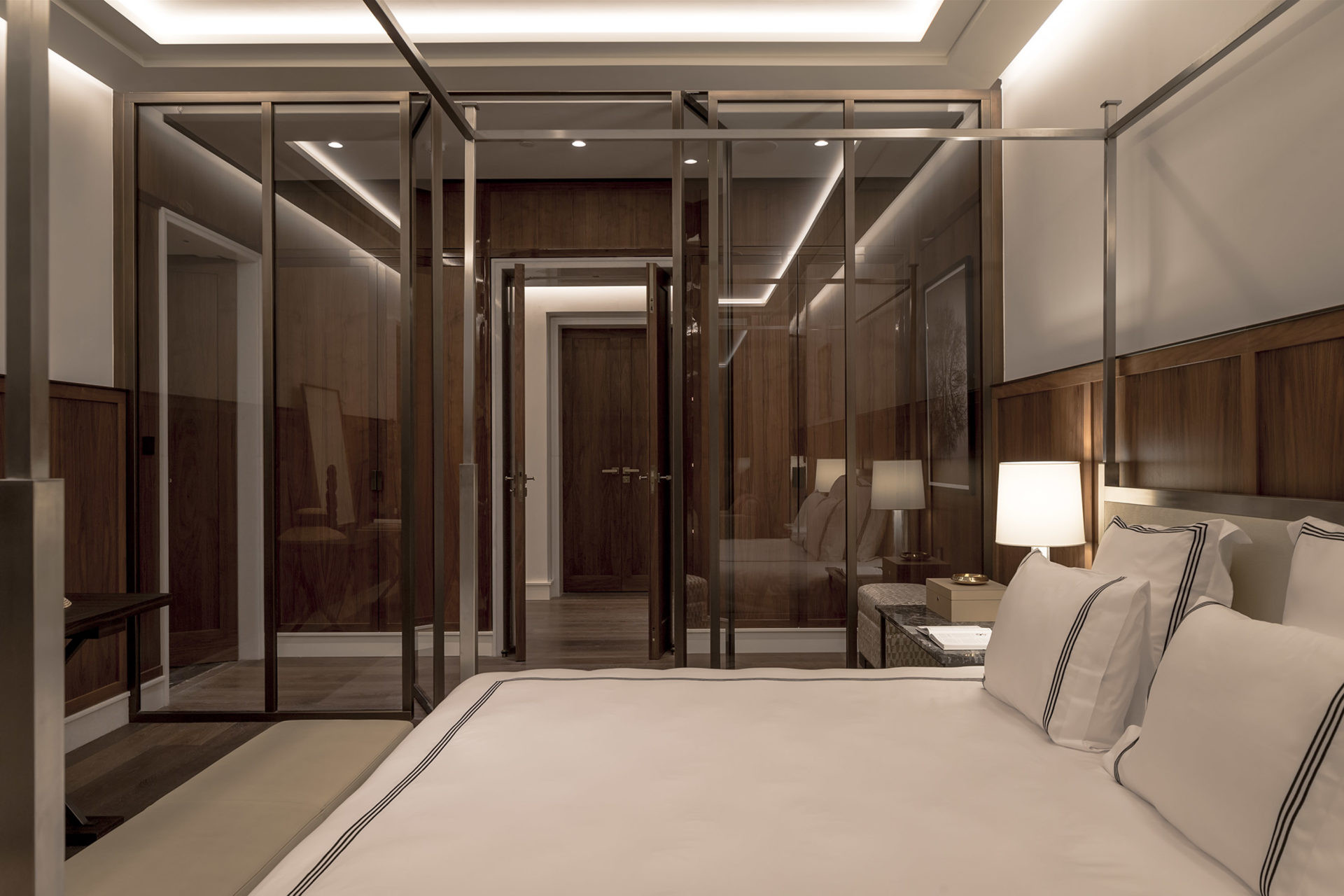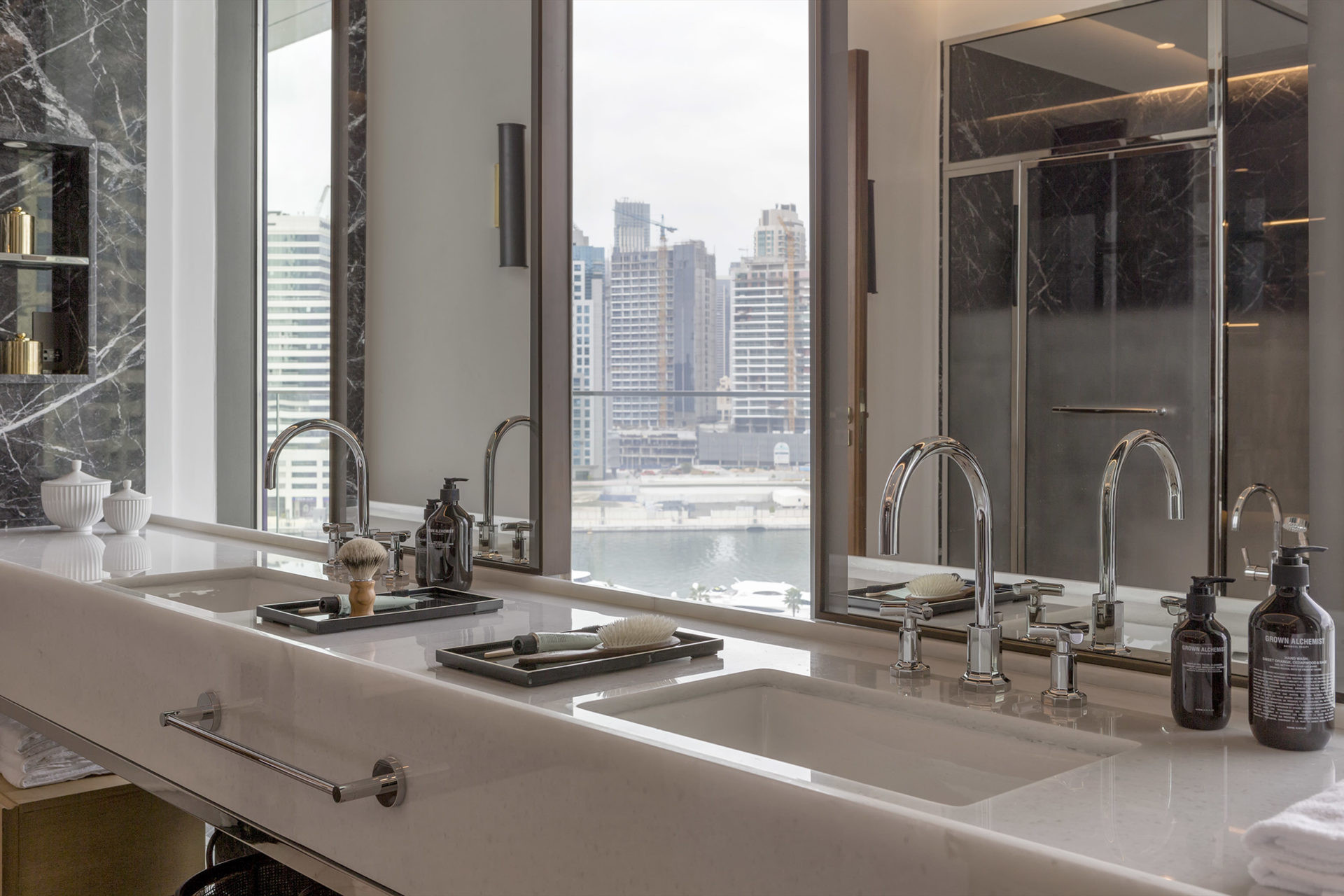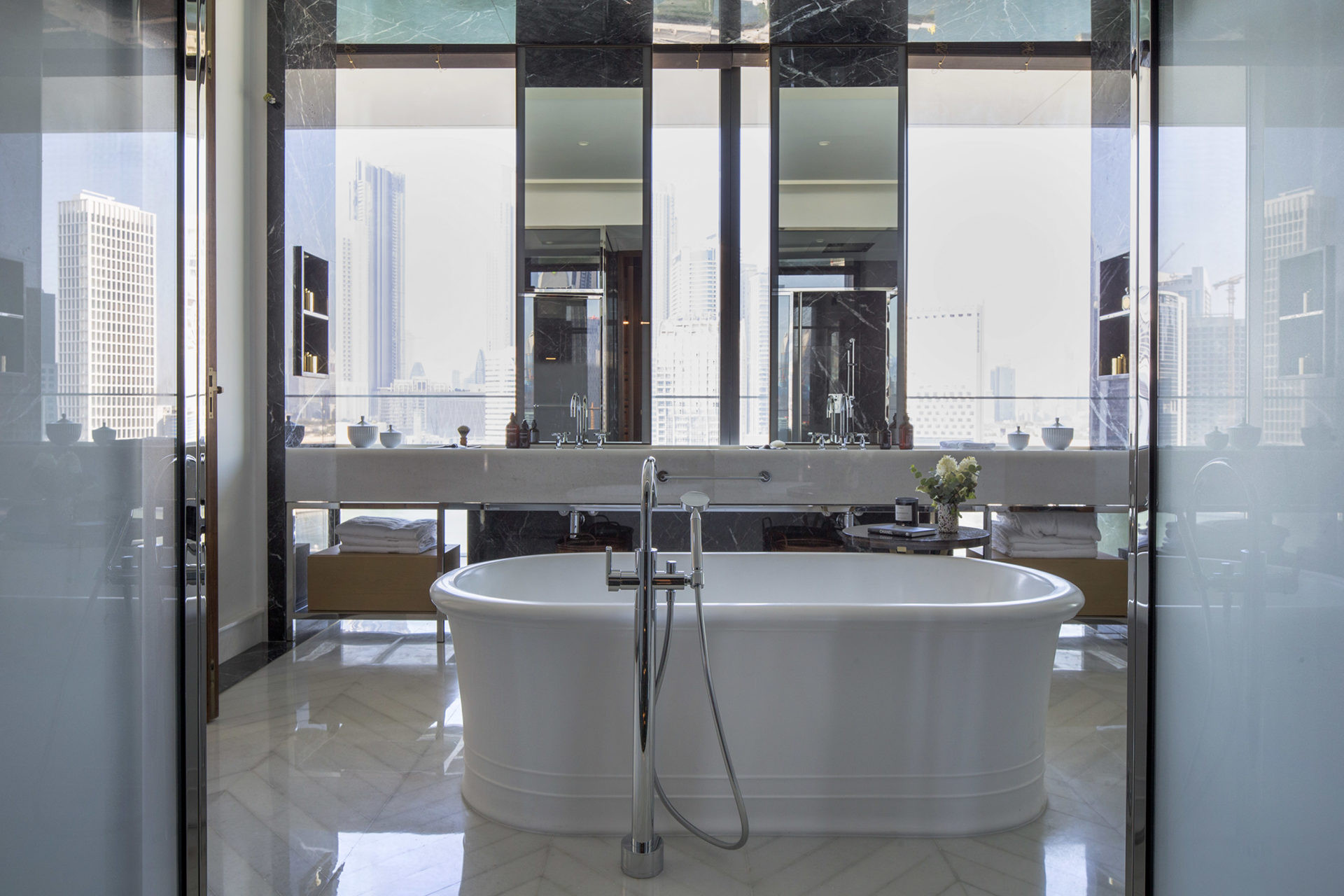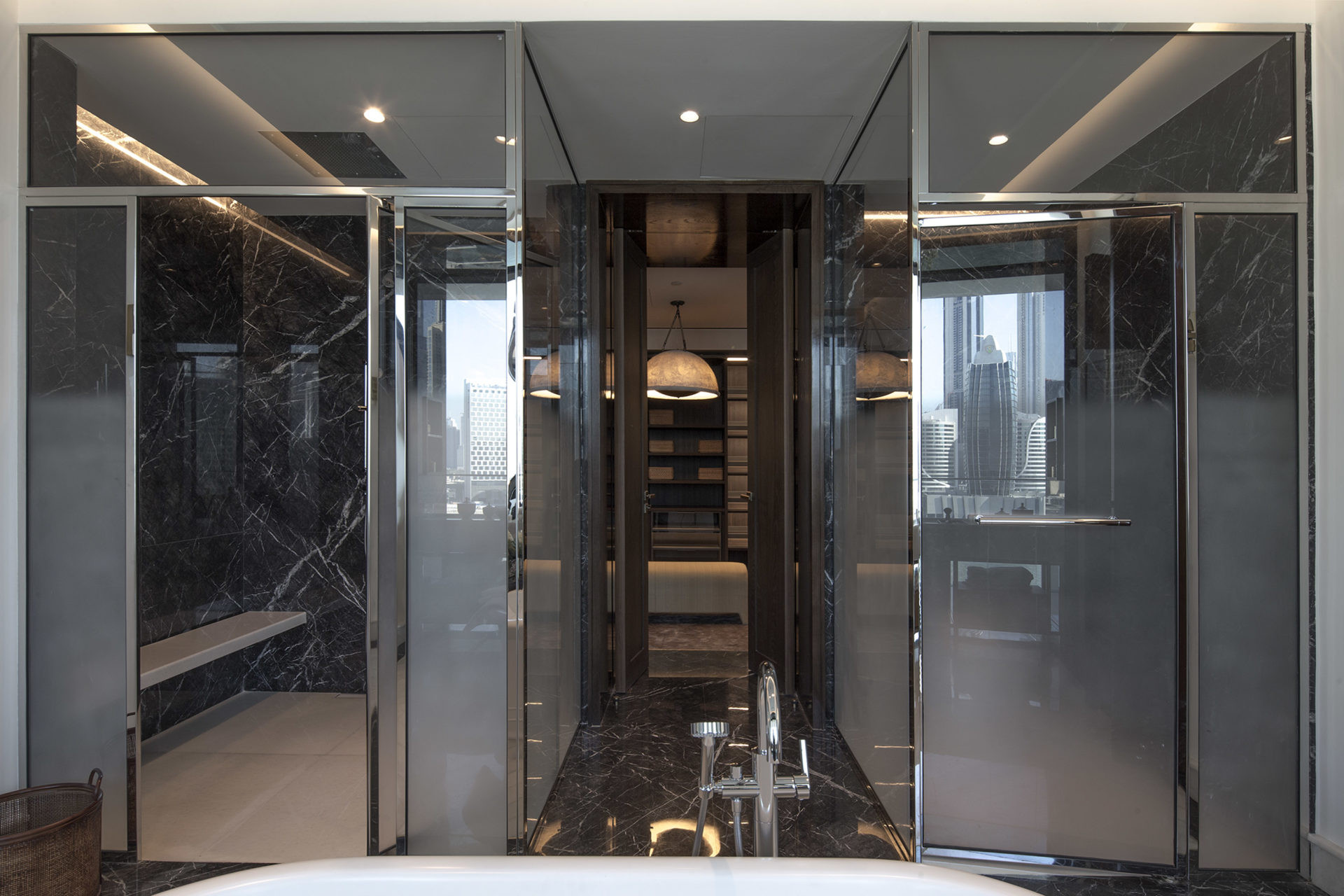 Welcome to The Dorchester Collection Dubai, an exceptional hotel and residential complex in the Burj Khalifa District. The project is located on Marasi Drive, frontline to the beautiful Dubai canal. At The Dorchester Collection, you'll have access to some of the most luxurious hotel amenities in Dubai. Among the facilities is a fitness center with a yoga studio, landscaped gardens, an infinity pool on the roof overlooking Downtown Dubai's skyline, a private event room, and concierge services to name a few.
The bedrooms are located on both sides of the central corridor when you enter the apartment. En-suite bathrooms and fitted wardrobes are included. The master suite features a grand walk-in closet as well as a separate sitting area. Further along the corridor, there is a large formal dining room and a spectacular kitchen with a breakfast bar as well as an adjoining family room. This space is in turn integrated with a service kitchen and en-suite maid's quarters. At the far end of the apartment, you'll encounter a large living area strategically positioned for stunning views. Two balconies extend along the sides of the apartment, providing outdoor access to each of the main rooms. Views of the Downtown skyline can be seen from the master bedroom and living room.
Beautiful oak floors, premium appliances, and selected furniture in rich warm tones, as well as marble finishes in the foyer and bathrooms, have been developed by renowned Parisian design studio Gilles & Boissier.
Array