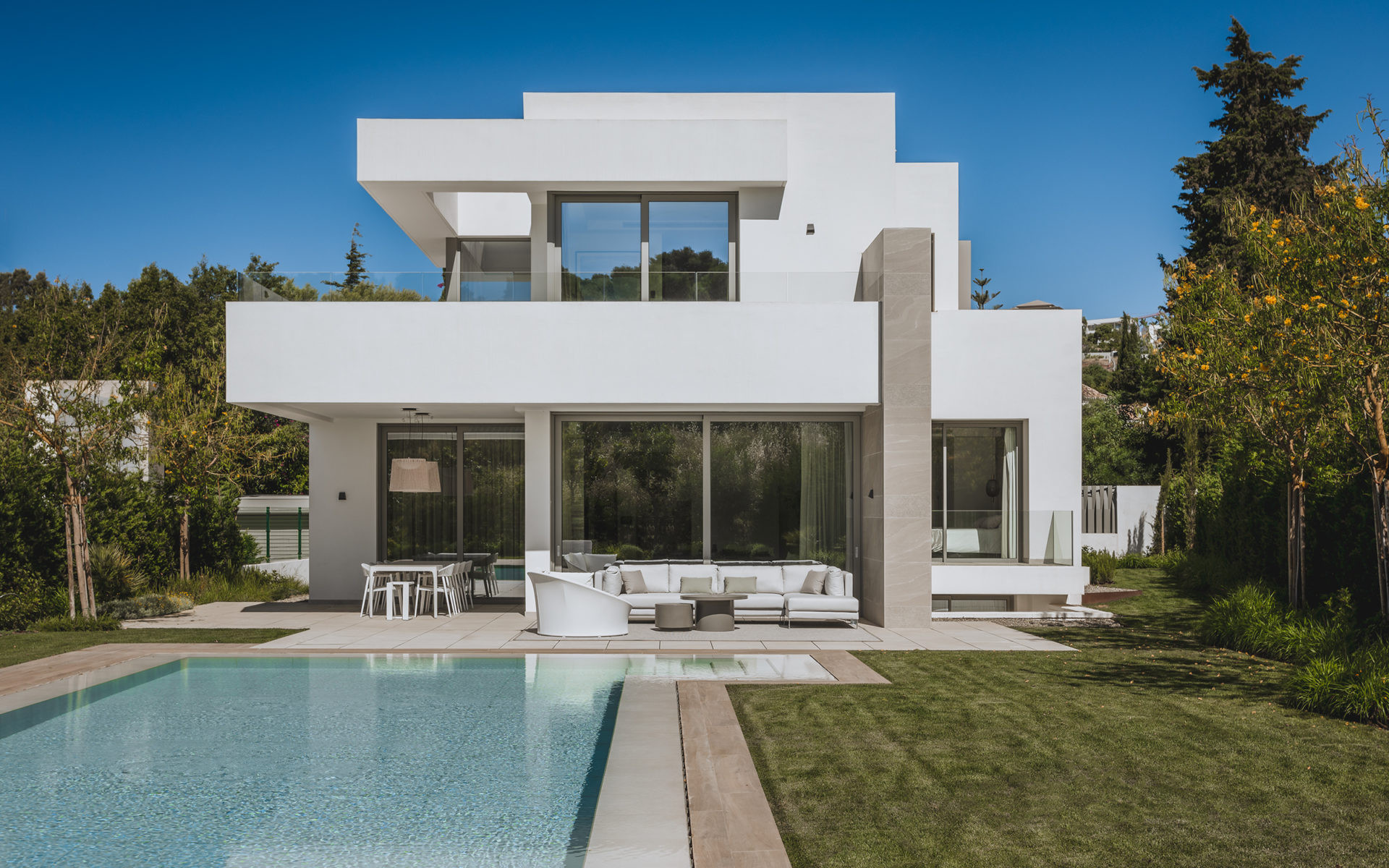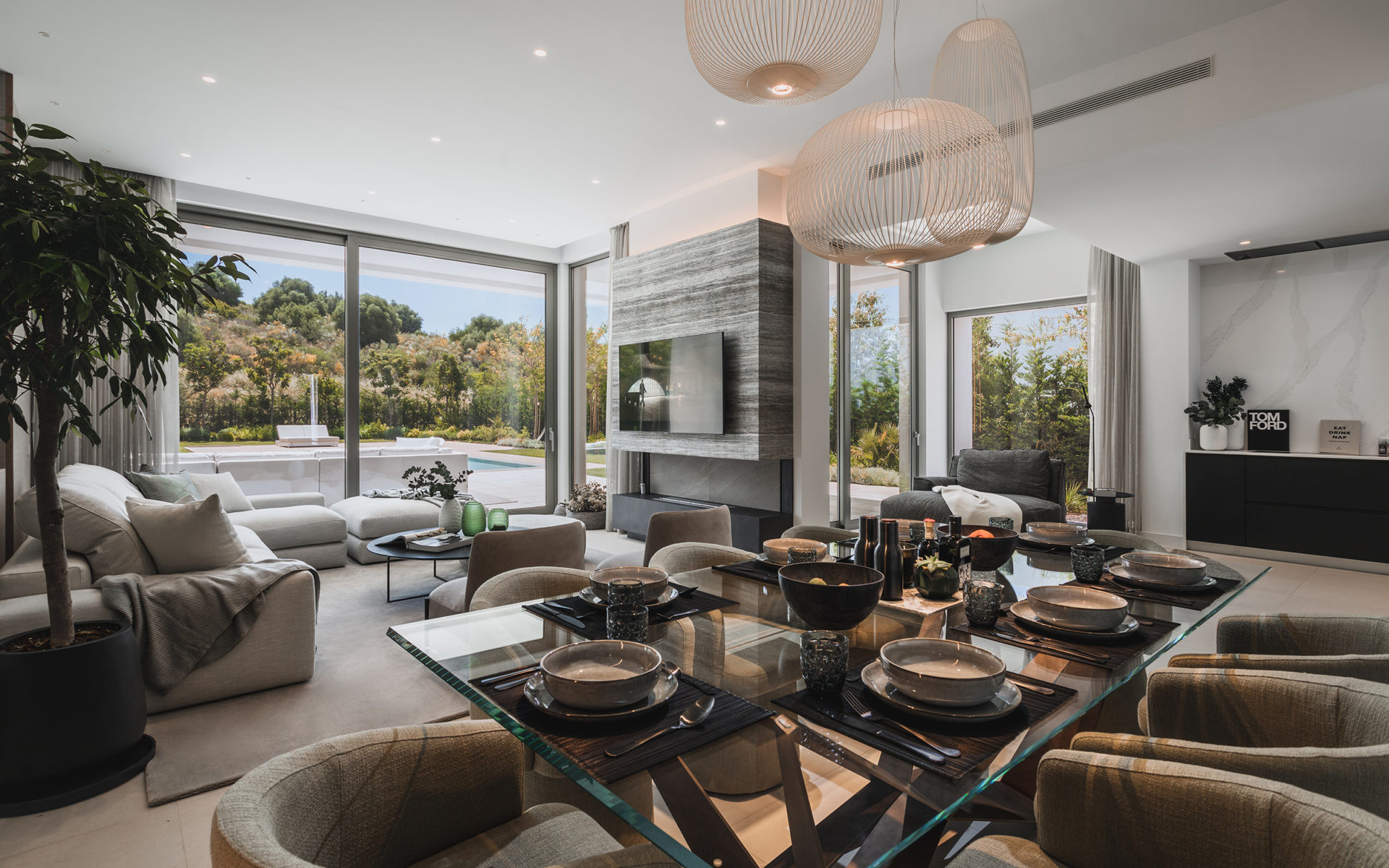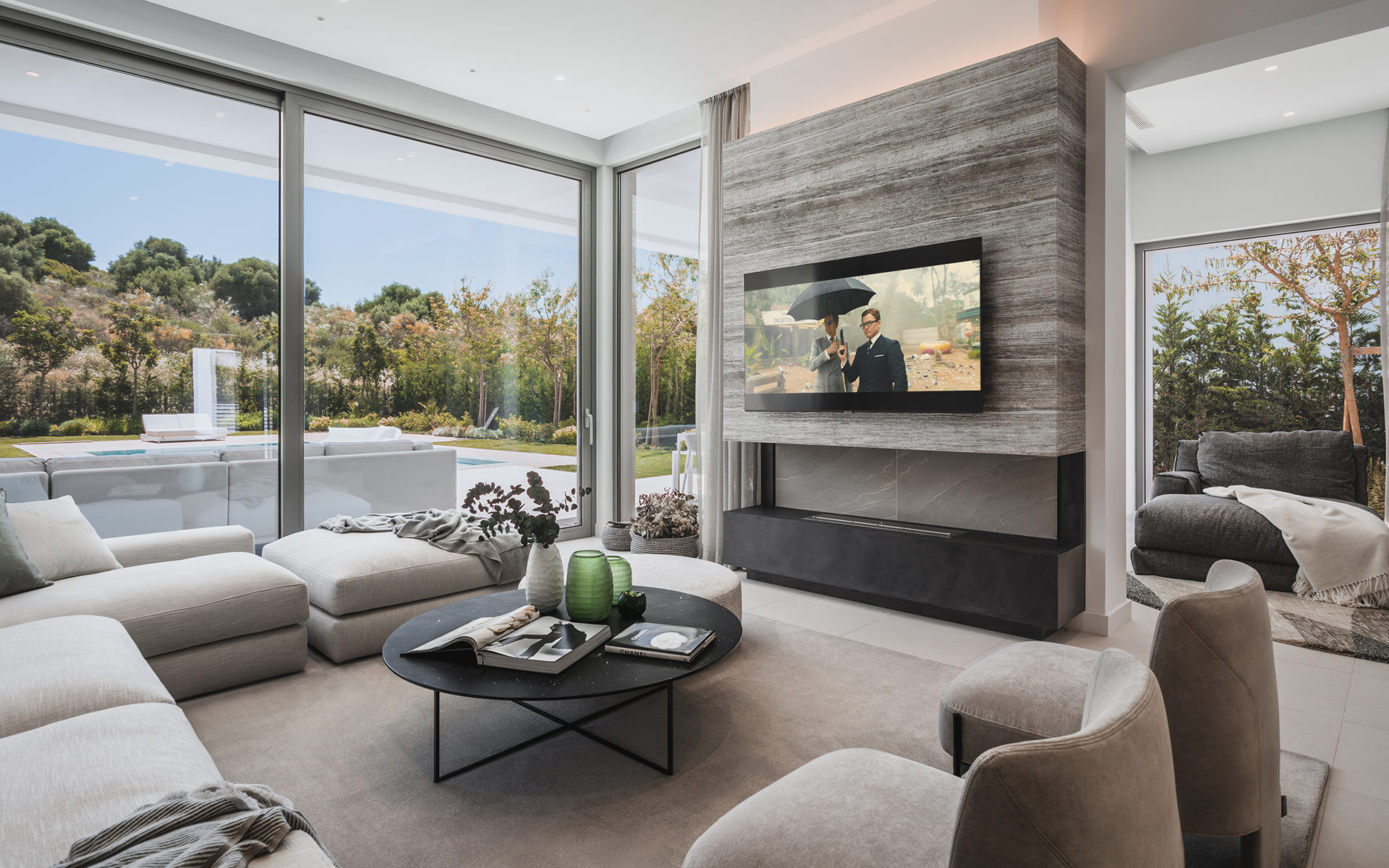 El Paraiso
Luxury Private Residence
ASKING PRICE
€ 2,775,000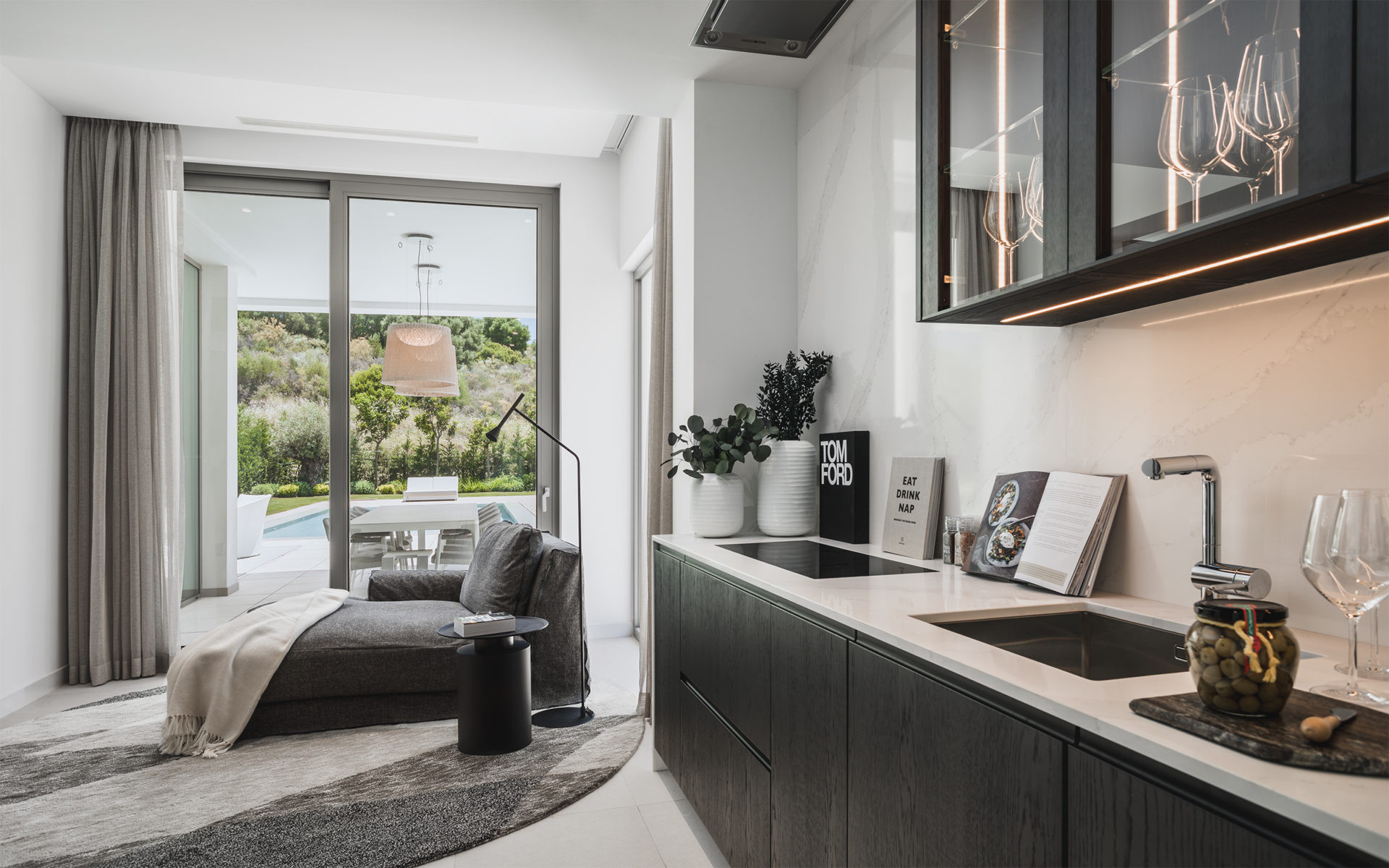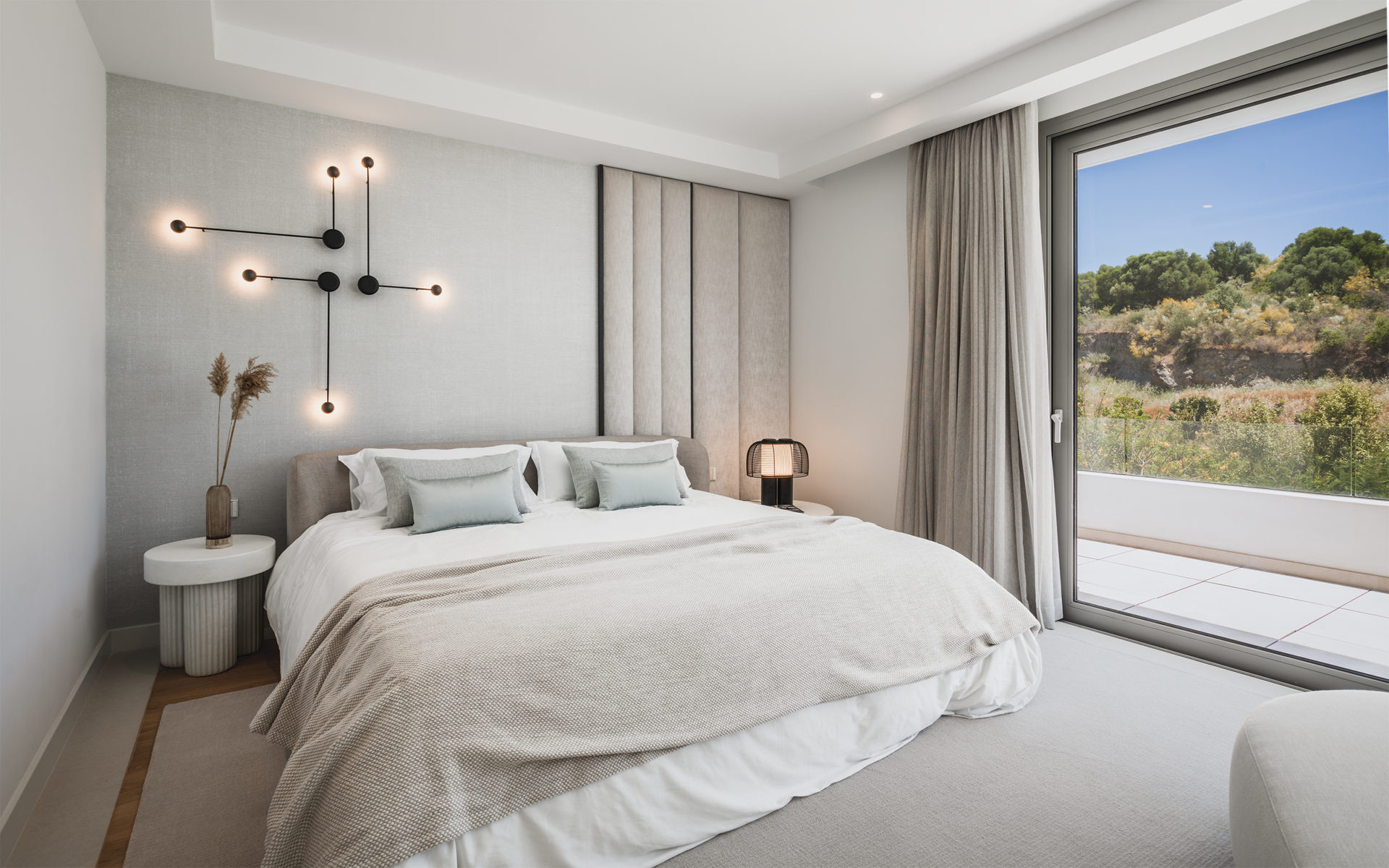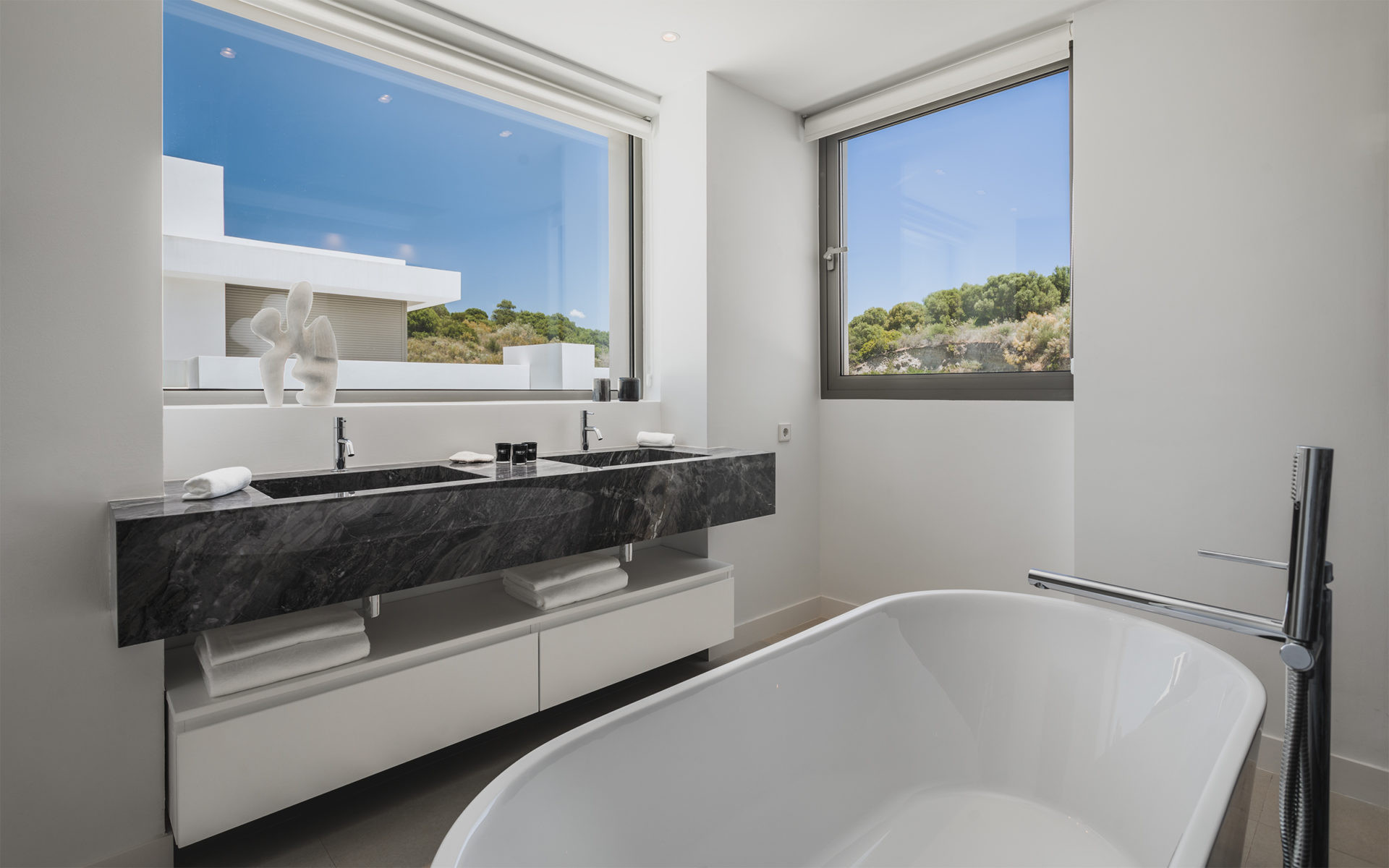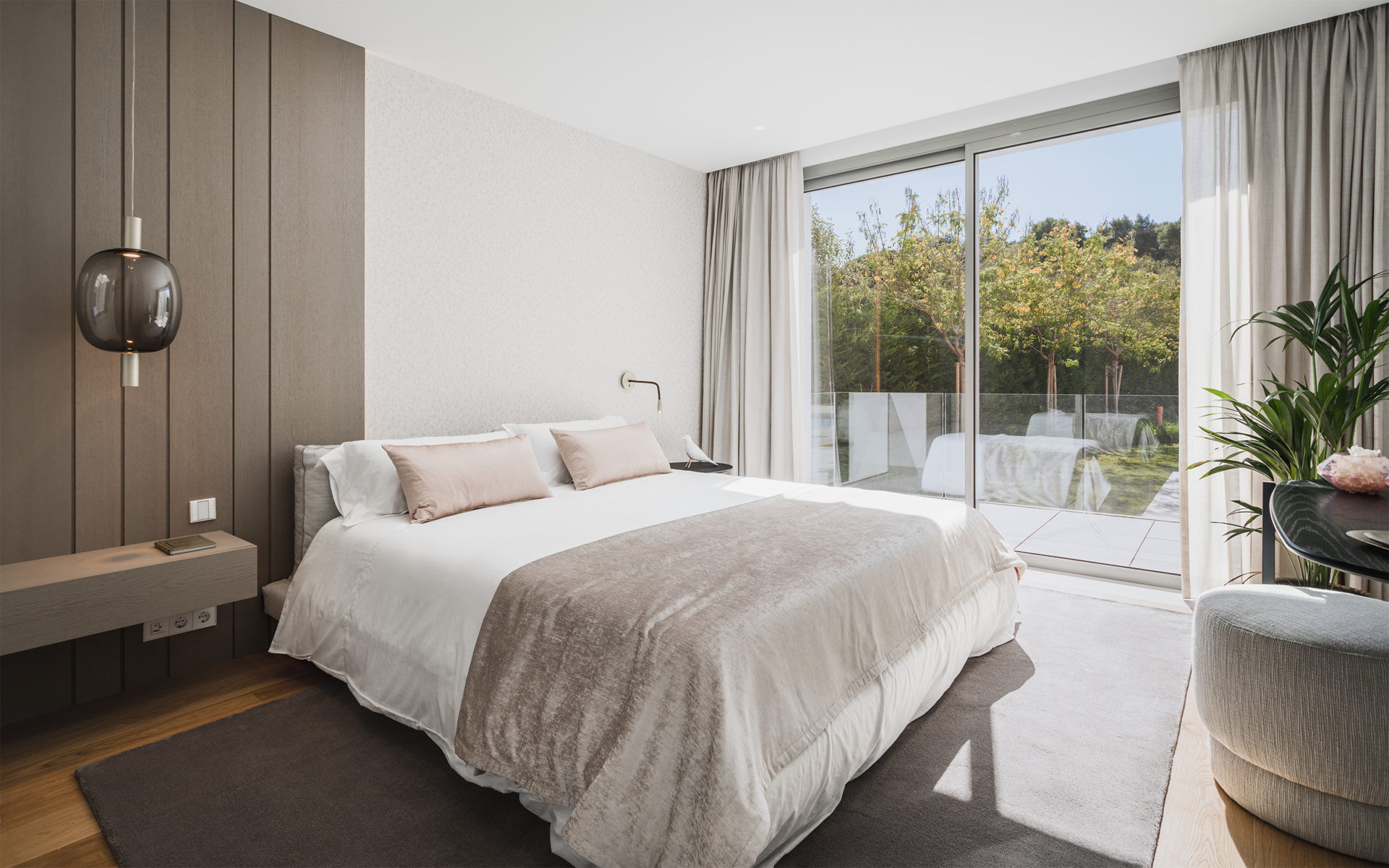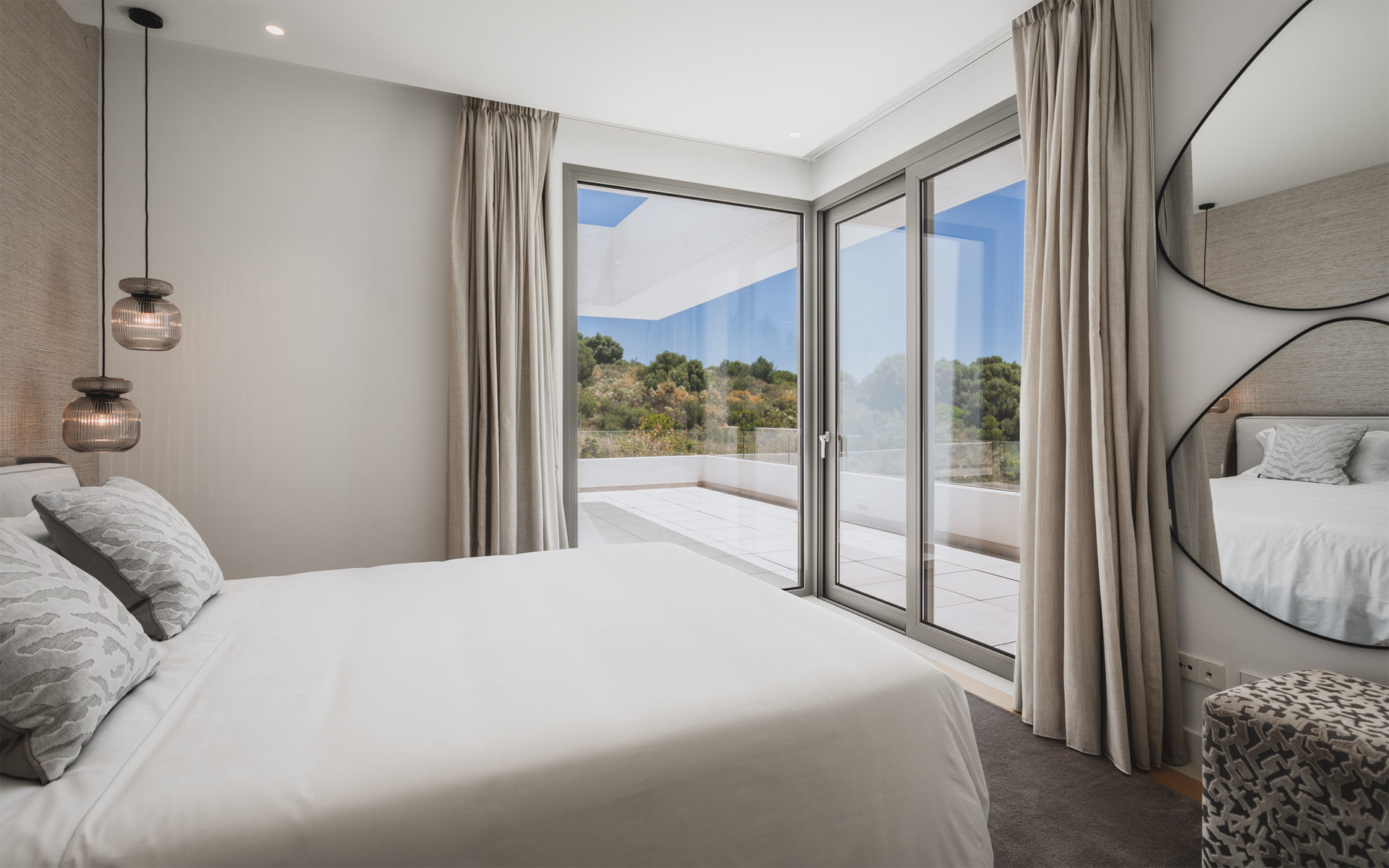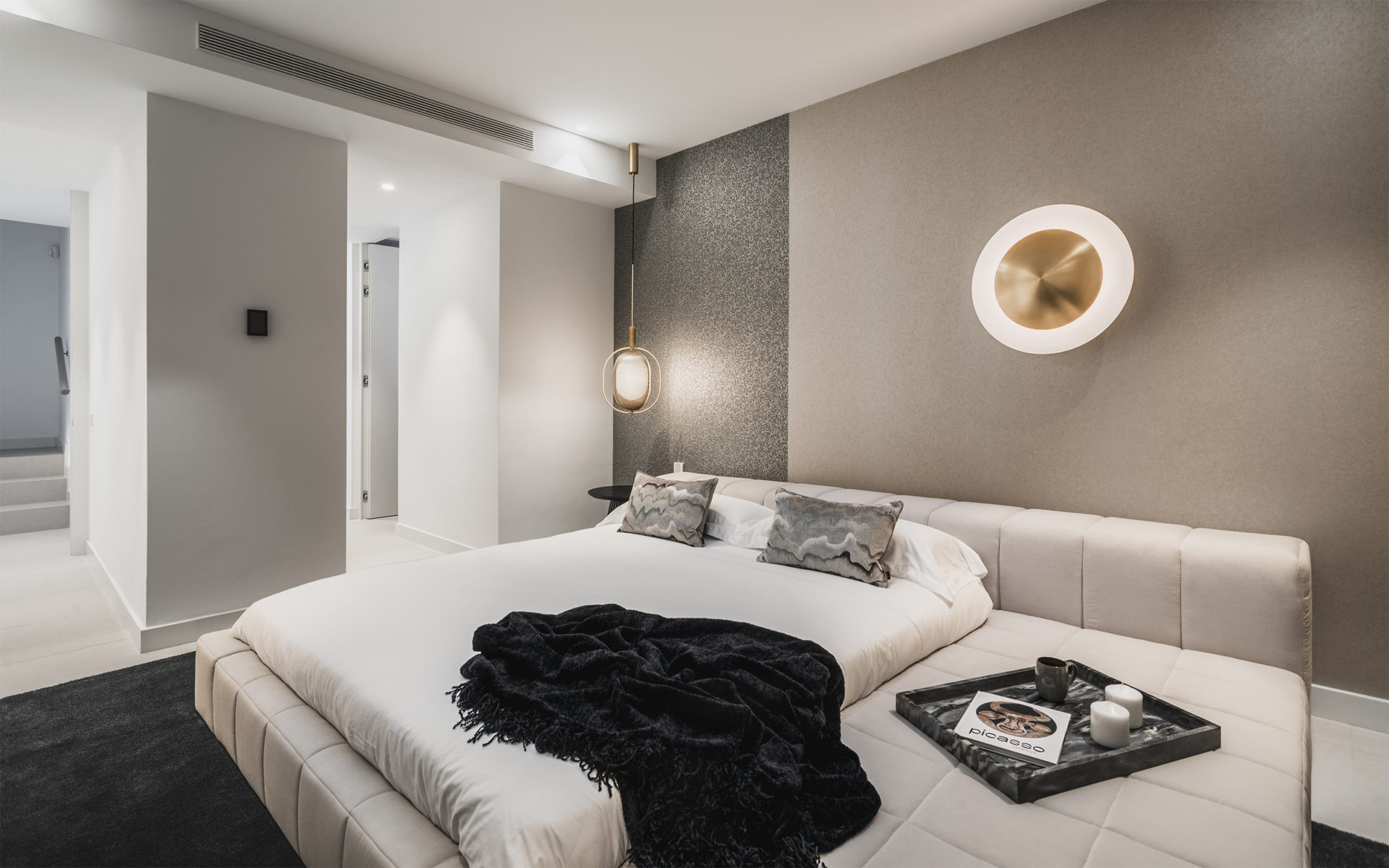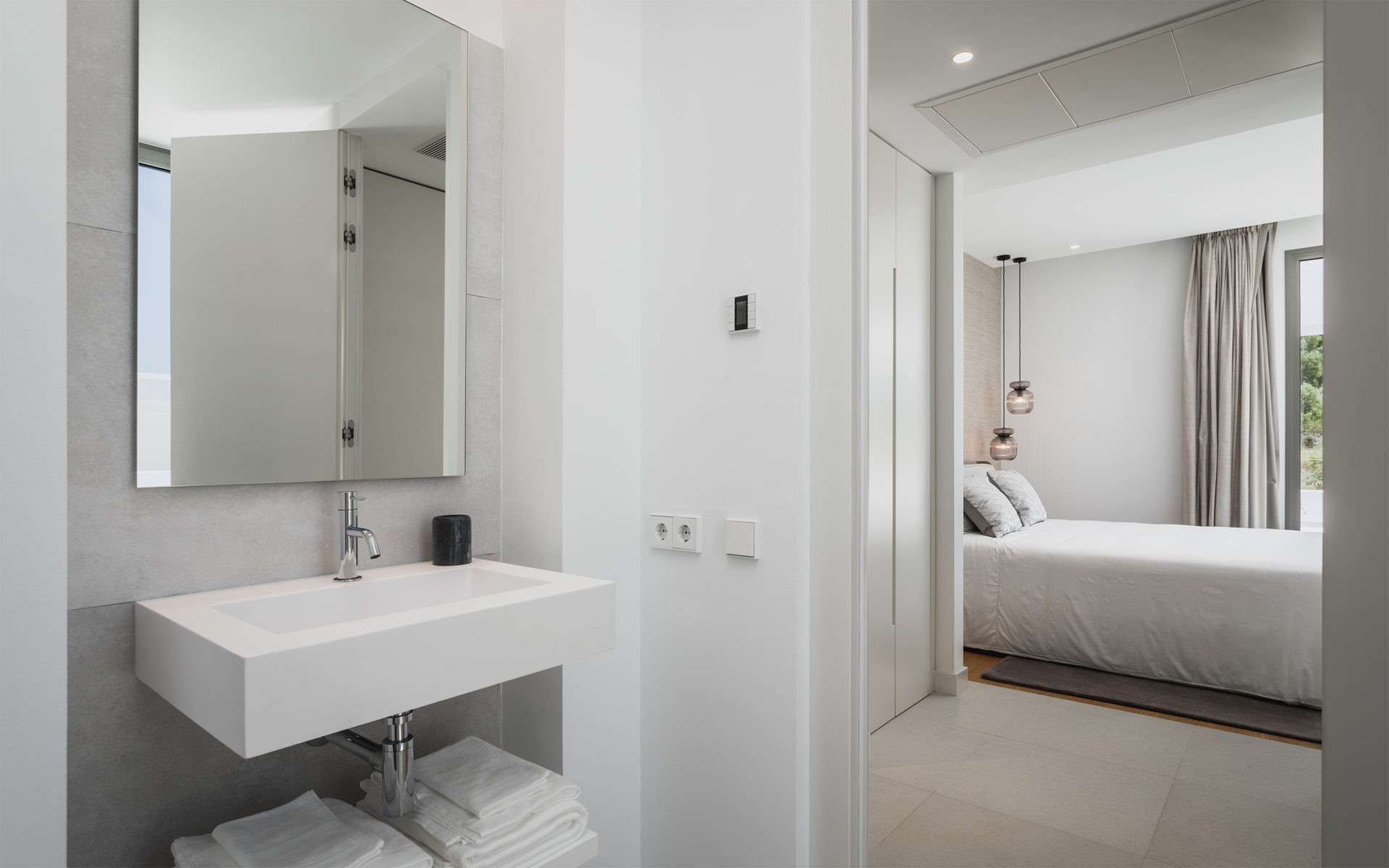 This new developmet resides in a peaceful community, located midway between Estepona and San Pedro. Set in the beautiful Andalusian countryside, this private new residence is a peaceful haven for those seeking a refined way of life.
Situated on a level plot surrounded by nature, with a southeast facing location allowing for lots of natural light, making this a great alternative for customers searching for convenience close at hand. The goal was to create a home that was not only comfortable, but also luxurious, using only the highest-quality materials and cutting-edge technology.
In spite of their differing sizes, styles, and distributions, all of these detached and independent villas are created with the same standards and finishings in mind. The ground floor has an open plan living and dining space with an integrated contemporary and efficient kitchen constructed with top-of-the-line German equipment, integrating cutting-edge technology with warm sculptural design. You may reach your own garden and pool from your living room's patio. For added warmth and elegance, the residences offer en suite bathrooms with electric blinds and oak flooring, as well as electronic shutters in the windows. The multi-purpose basement may be customized to include additional bedrooms, a gym, a gaming area, or a study, among other options. In addition, each villa has two covered parking spots.
Array