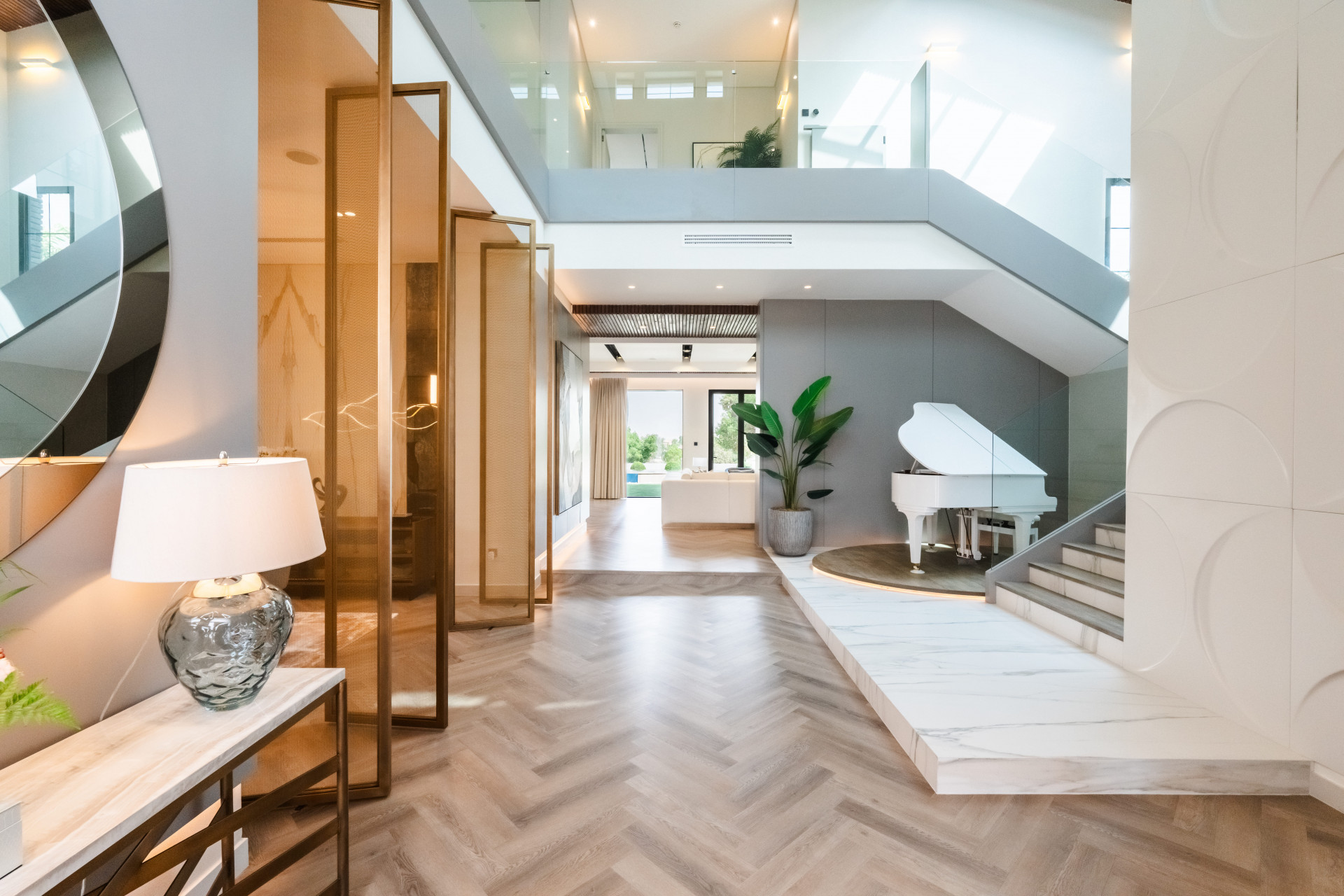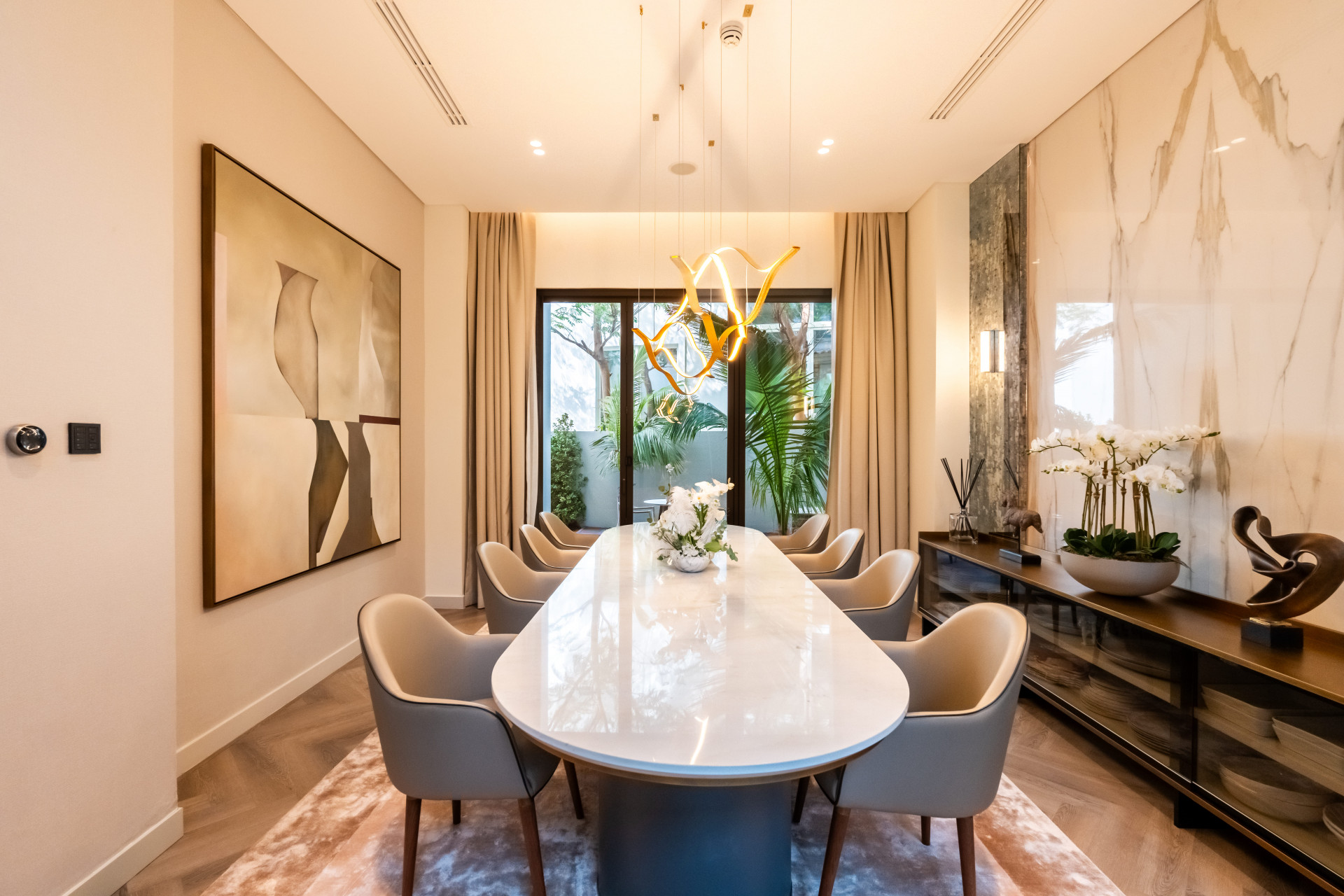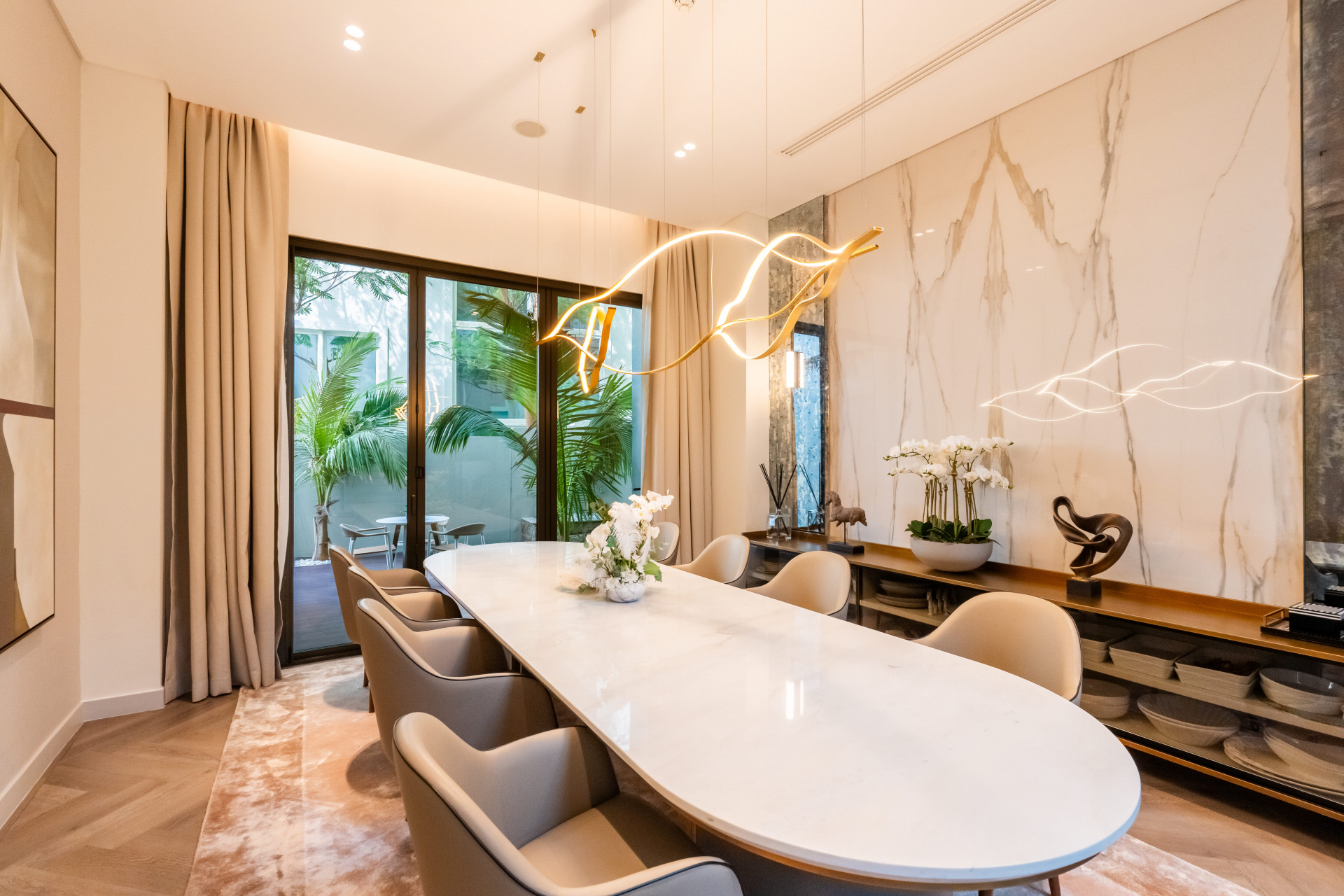 Jumeirah Golf Estates
Exquisite Family Home
ASKING PRICE
AED 27,000,000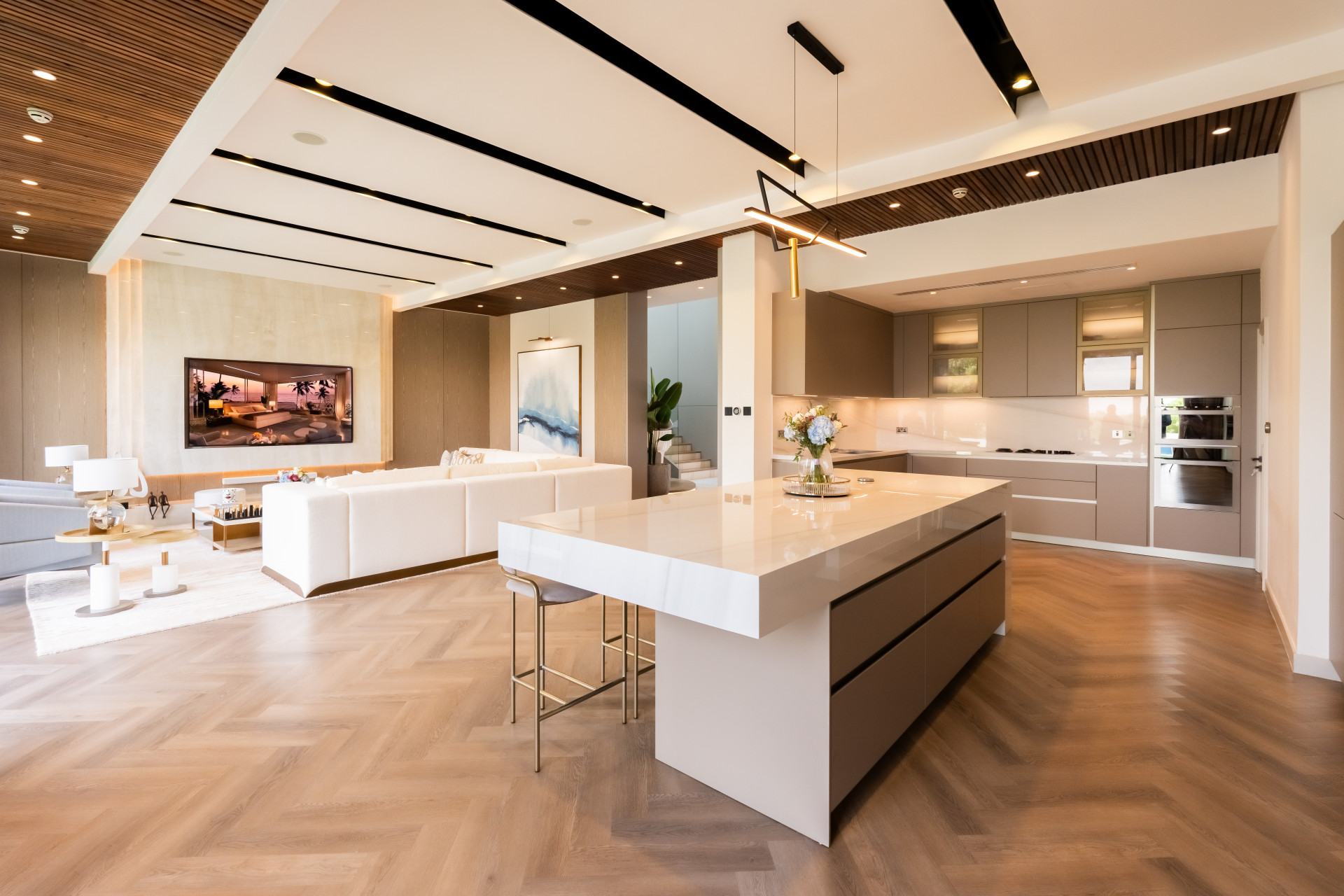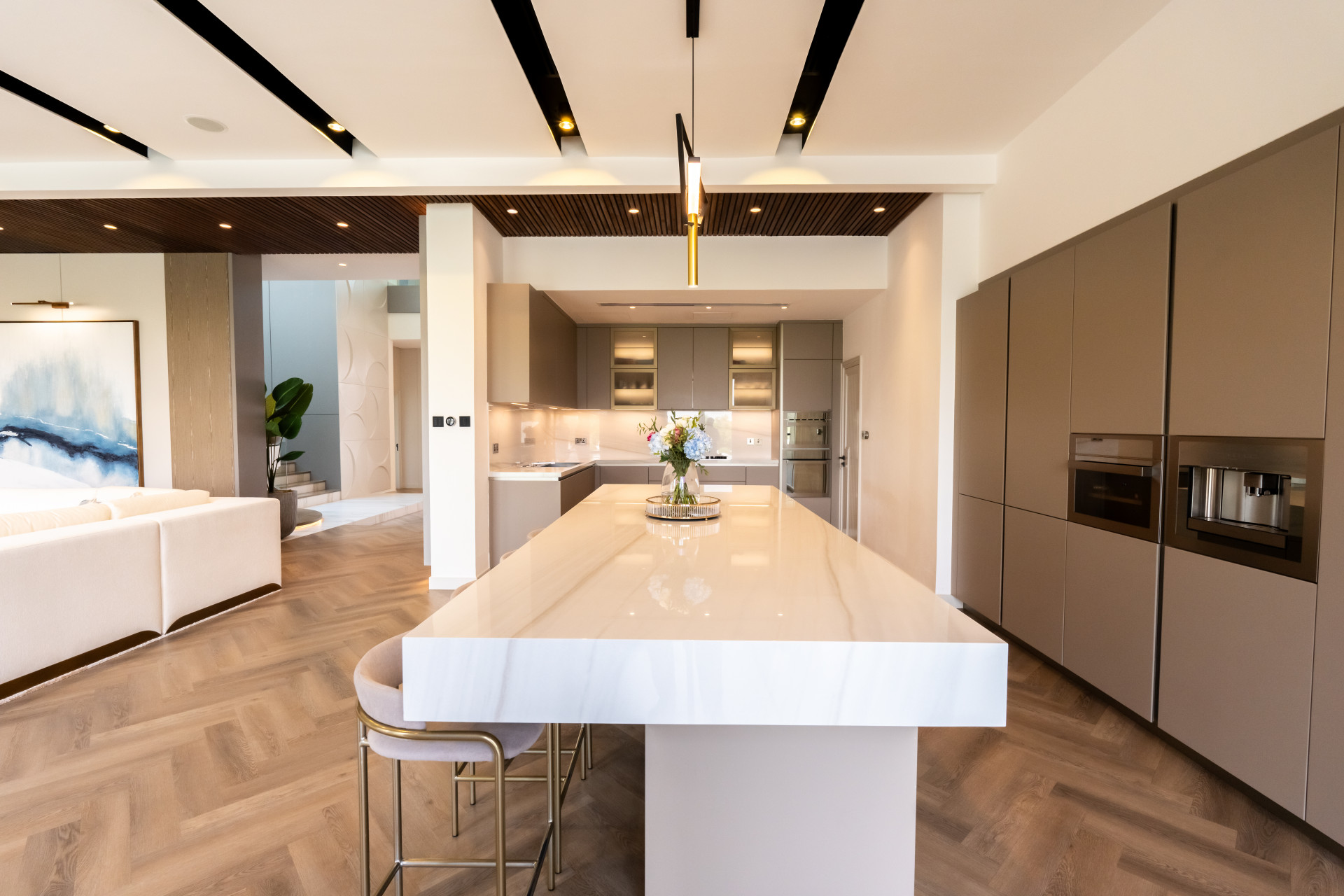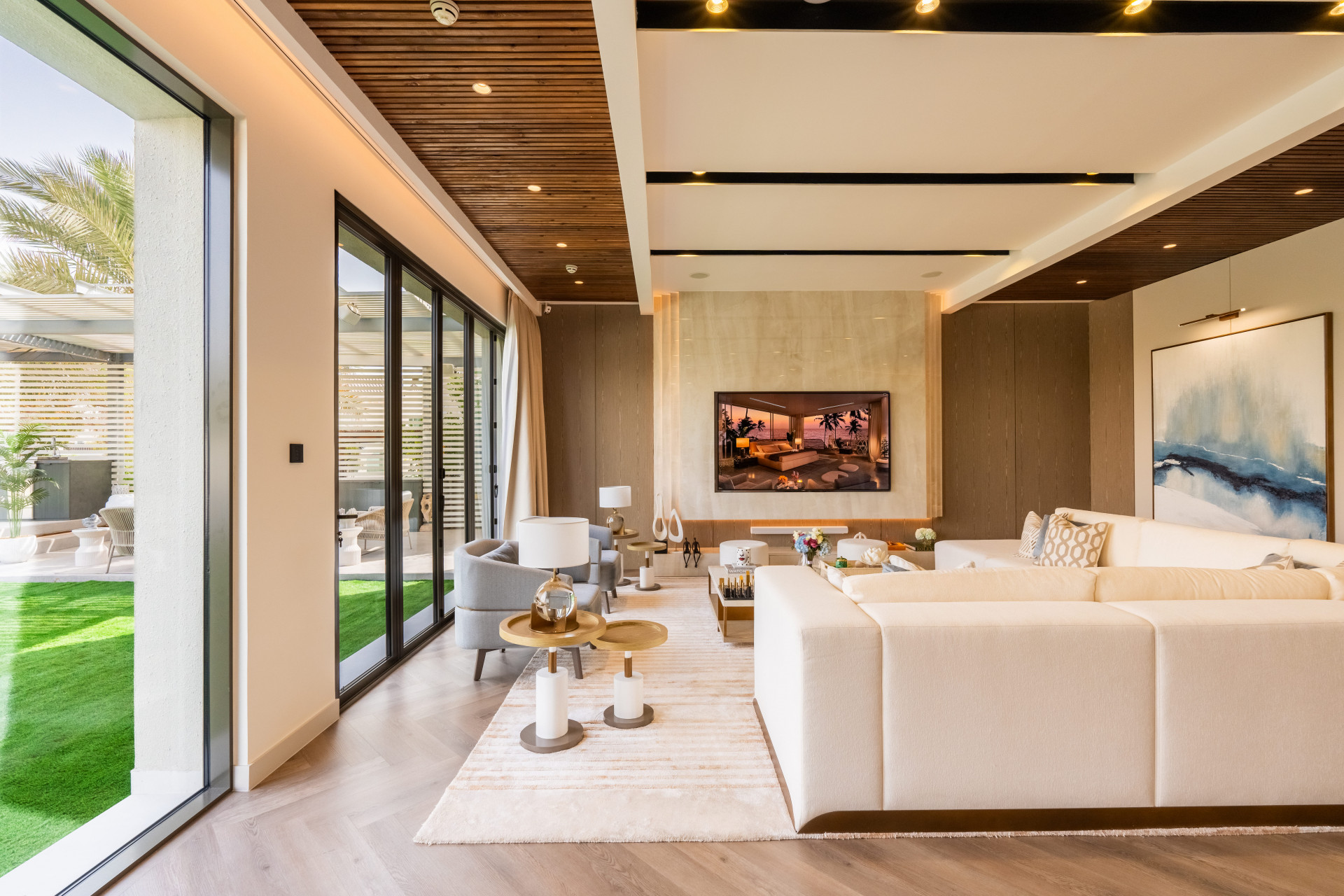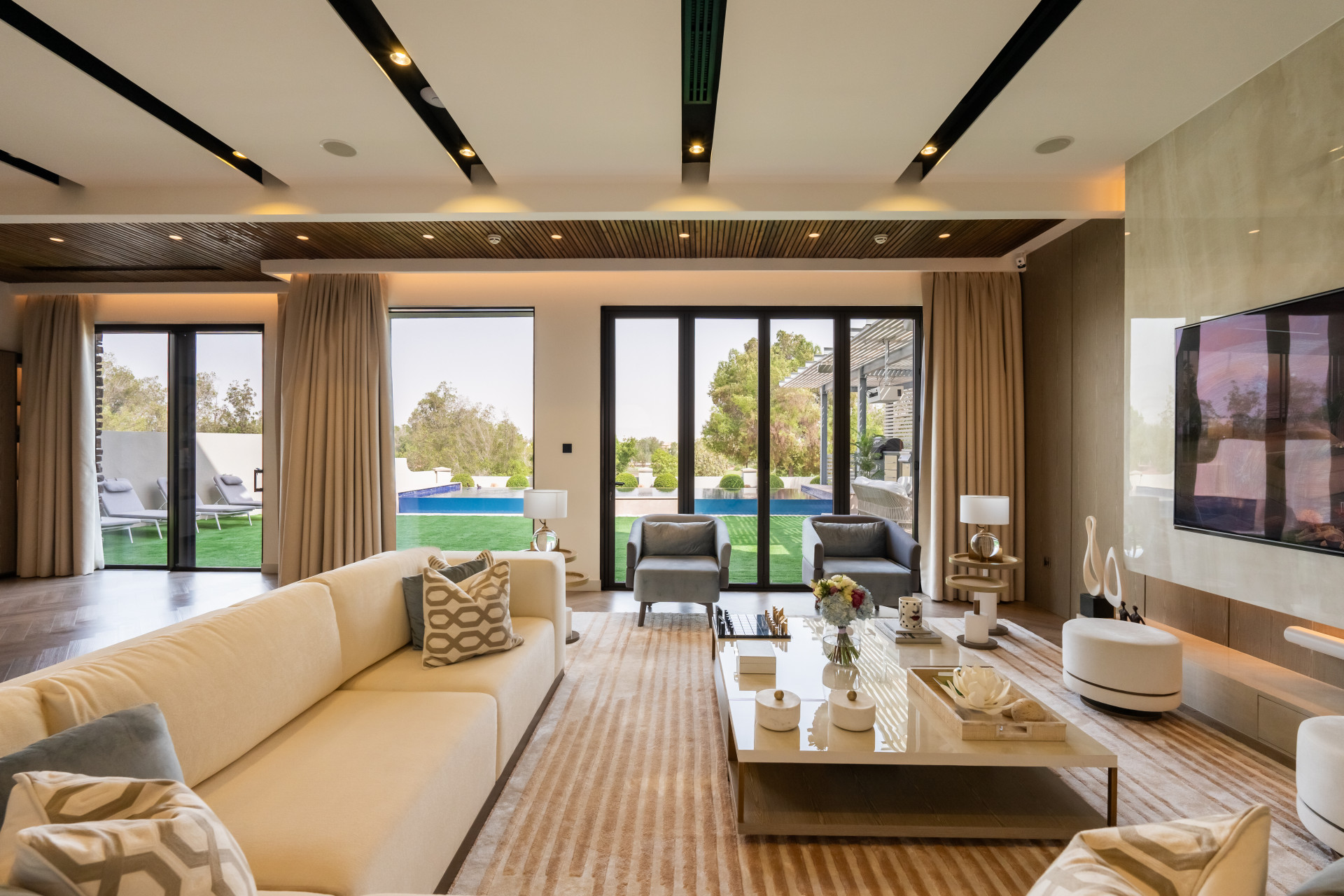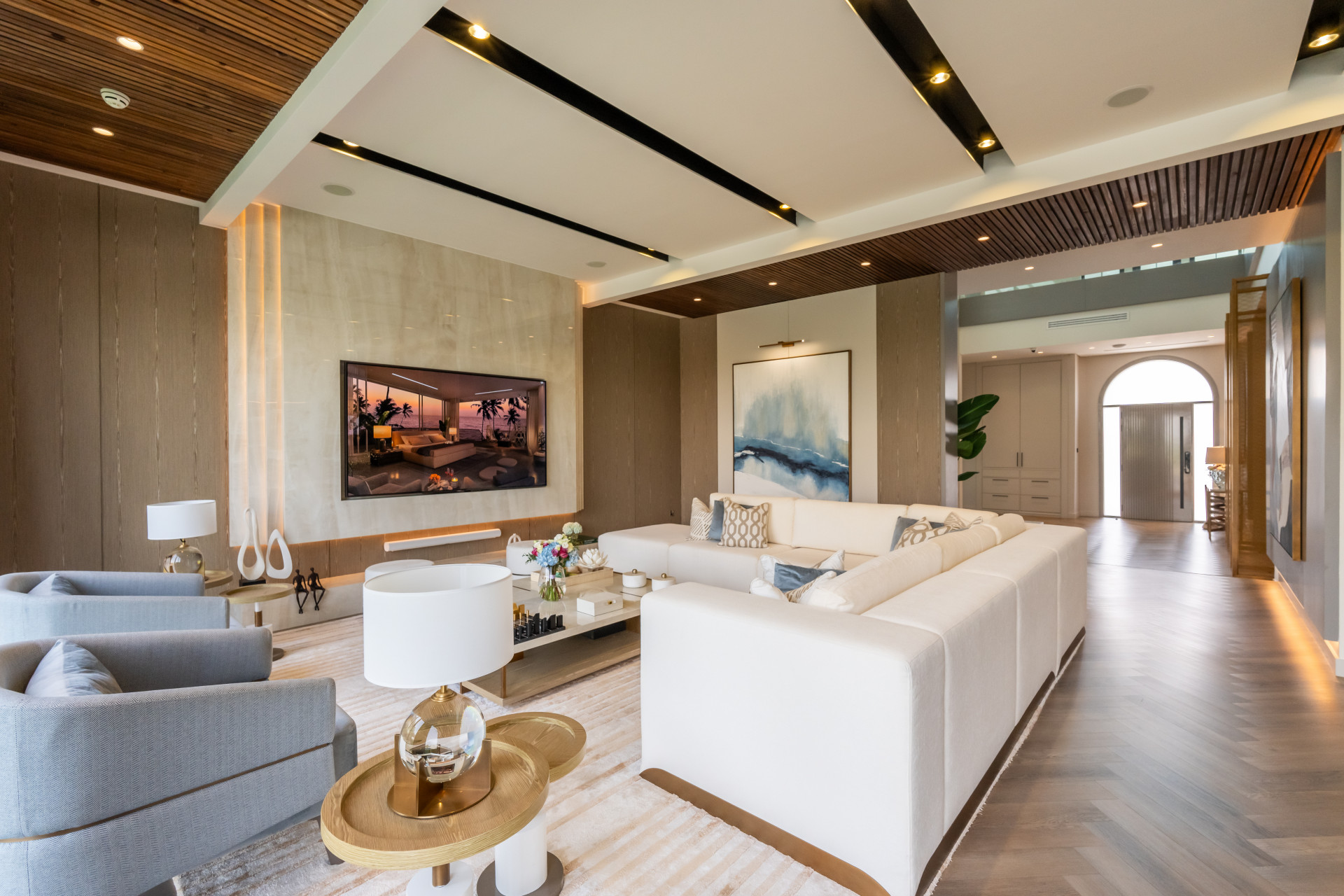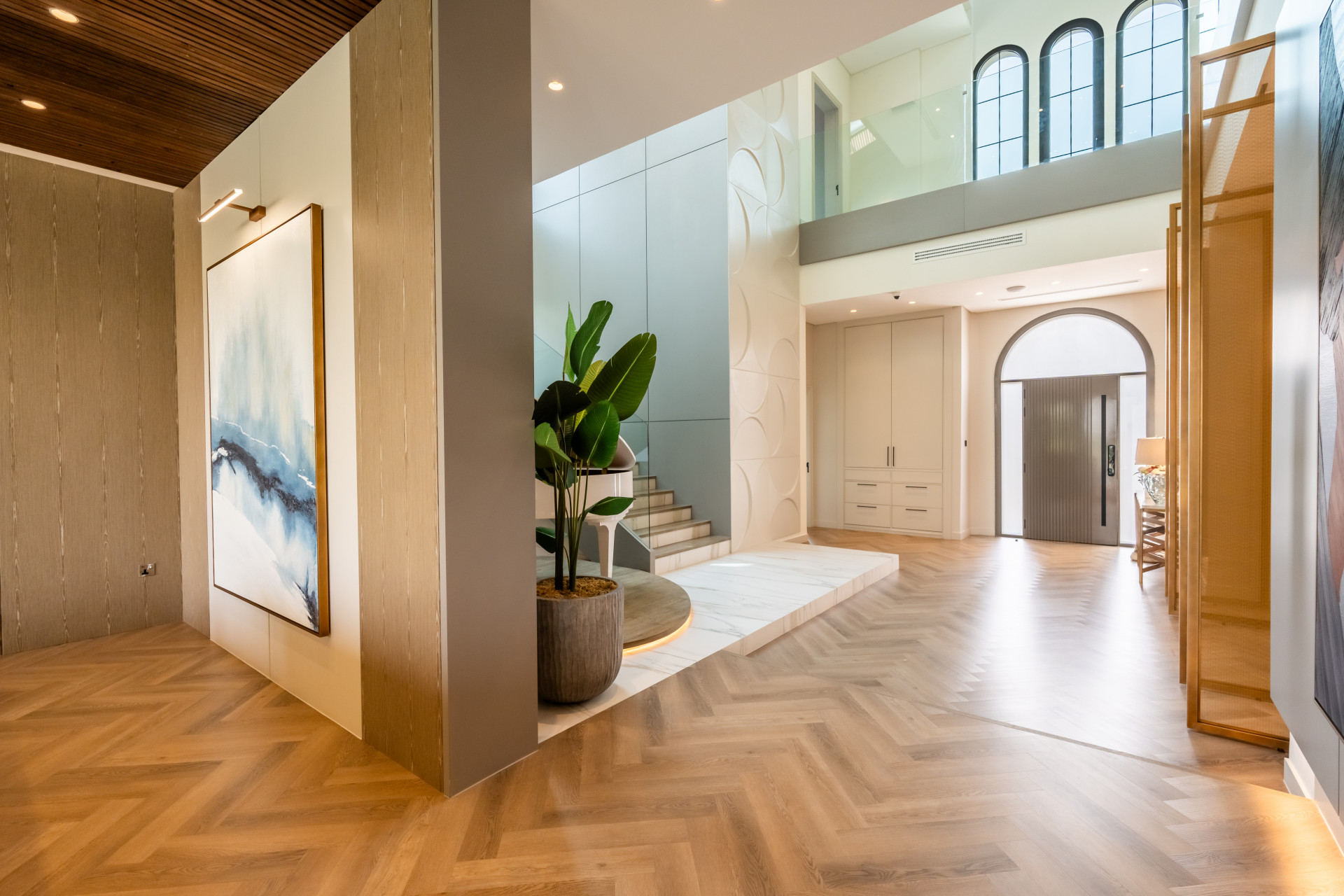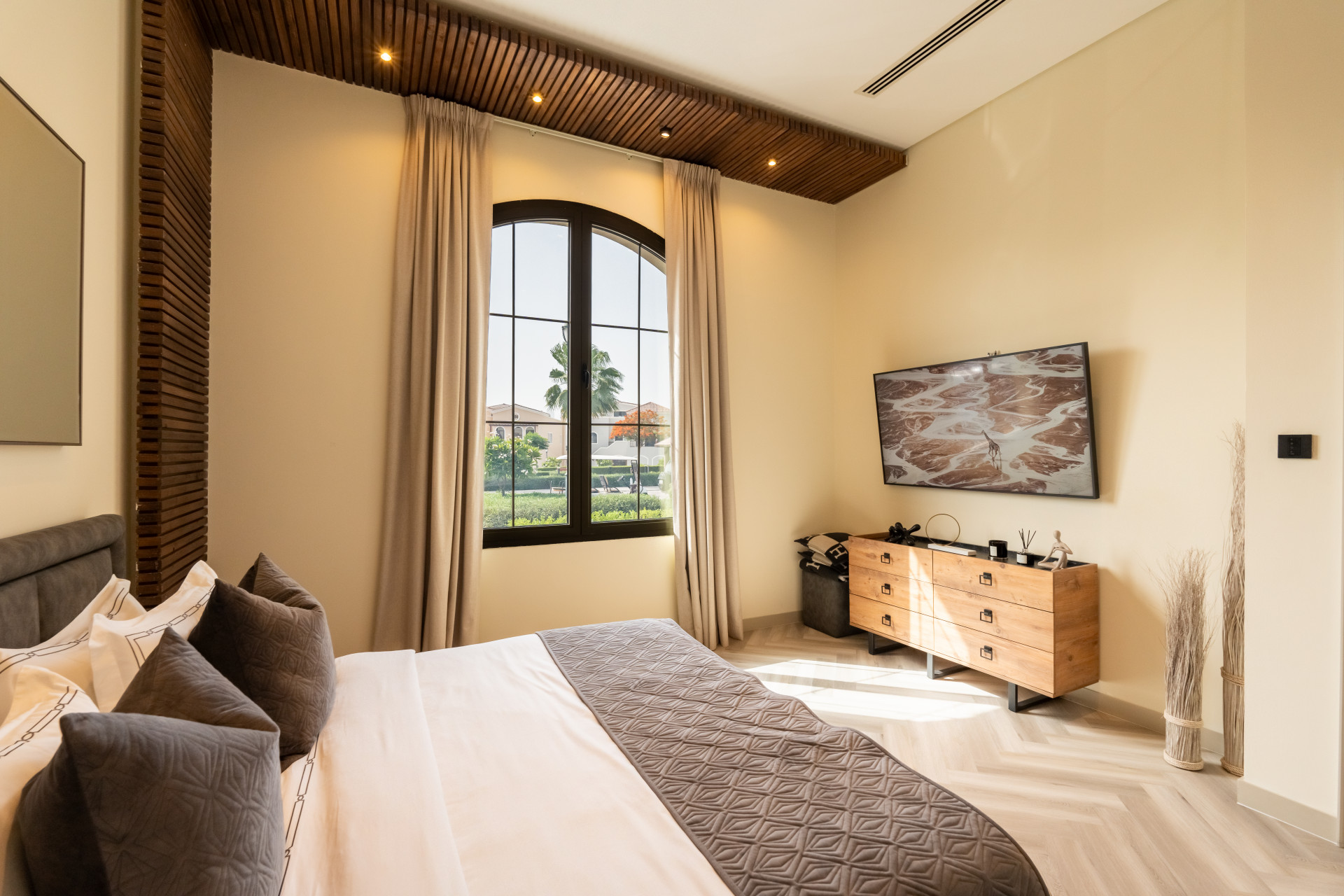 Welcome to this luxurious residence nestled in the prestigious Jumeirah Golf Estates of Dubai. This custom-designed house boasts five elegant bedrooms and seven meticulously crafted bathrooms, ensuring a lavish and comfortable living experience. Every piece of furniture within this residence has been custom-made, perfectly complementing the overall design and adding a touch of sophistication.
Upon entering the house, you are greeted by a grand entrance hall with soaring 8-meter ceilings, exuding an air of opulence and spaciousness. The full Italian kitchen, complete with high-spec Barazza appliances, offers a culinary haven for the discerning homeowner. Its impeccable design and functionality cater to both casual meals and elaborate gatherings.
The living room features bi-folding doors that seamlessly merge the indoors with the outdoors, providing panoramic views of the stunning garden. As you step outside, you are greeted by a serene oasis overlooking the 10th green of the world-renowned Earth Course, which serves as the majestic backdrop for the DP World Tour Finals.
The meticulously landscaped garden features a temperature-controlled pool, inviting you to relax and unwind in a private and tranquil setting. Perfect for outdoor entertaining, the garden also boasts a full outdoor kitchen, allowing you to host unforgettable gatherings and enjoy al fresco dining in style.
Furthermore, this remarkable property is conveniently located in close proximity to a children's play area and local parks. Residents can enjoy a vibrant and family-friendly community while indulging in the tranquility and exclusivity of their own private haven.
In summary, this extraordinary house in Jumeirah Golf Estates offers a bespoke living experience with its custom design, luxurious amenities, and breathtaking views. It is a testament to refined taste, offering the perfect blend of comfort, elegance, and modern living in one of Dubai's most coveted locations.
Array