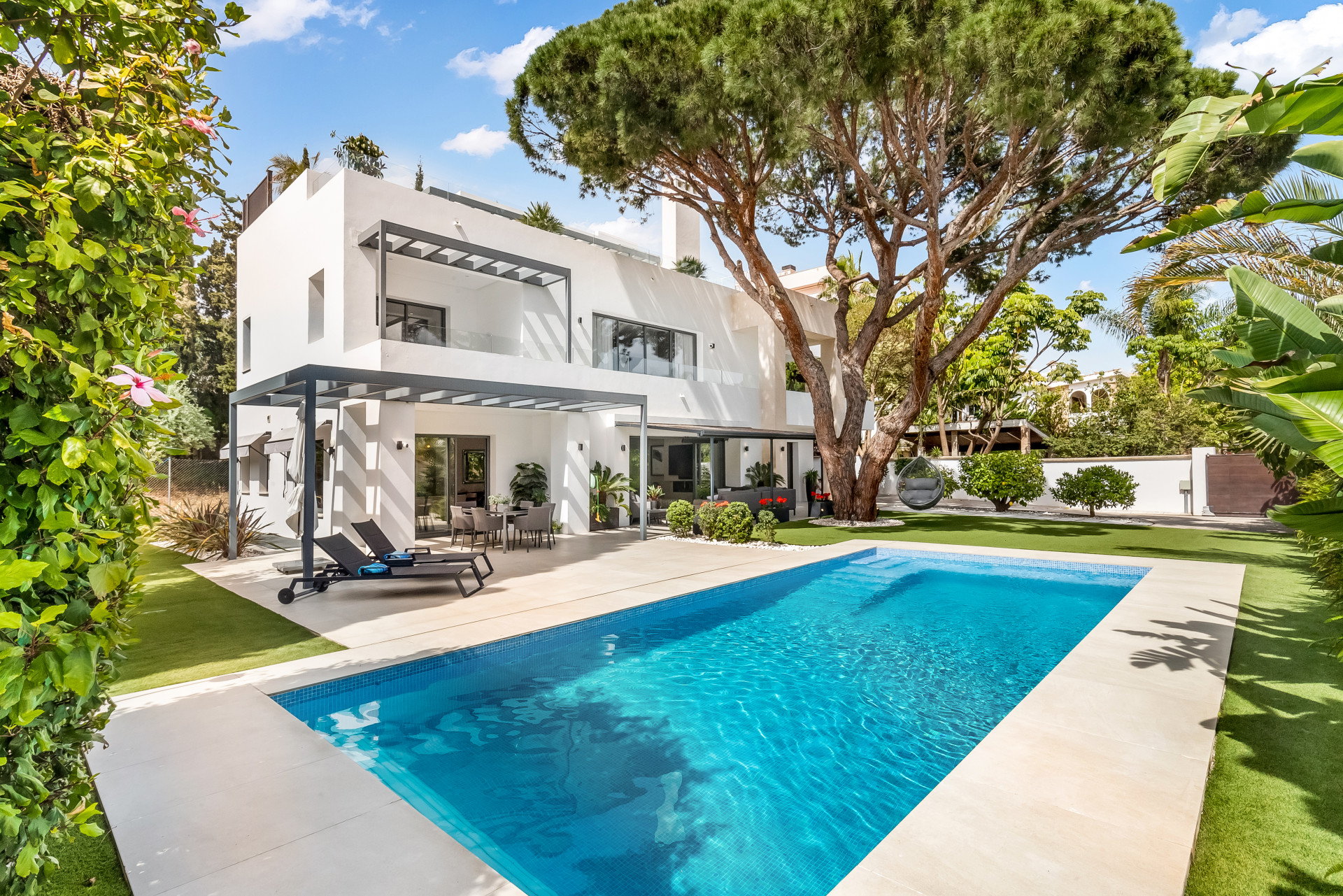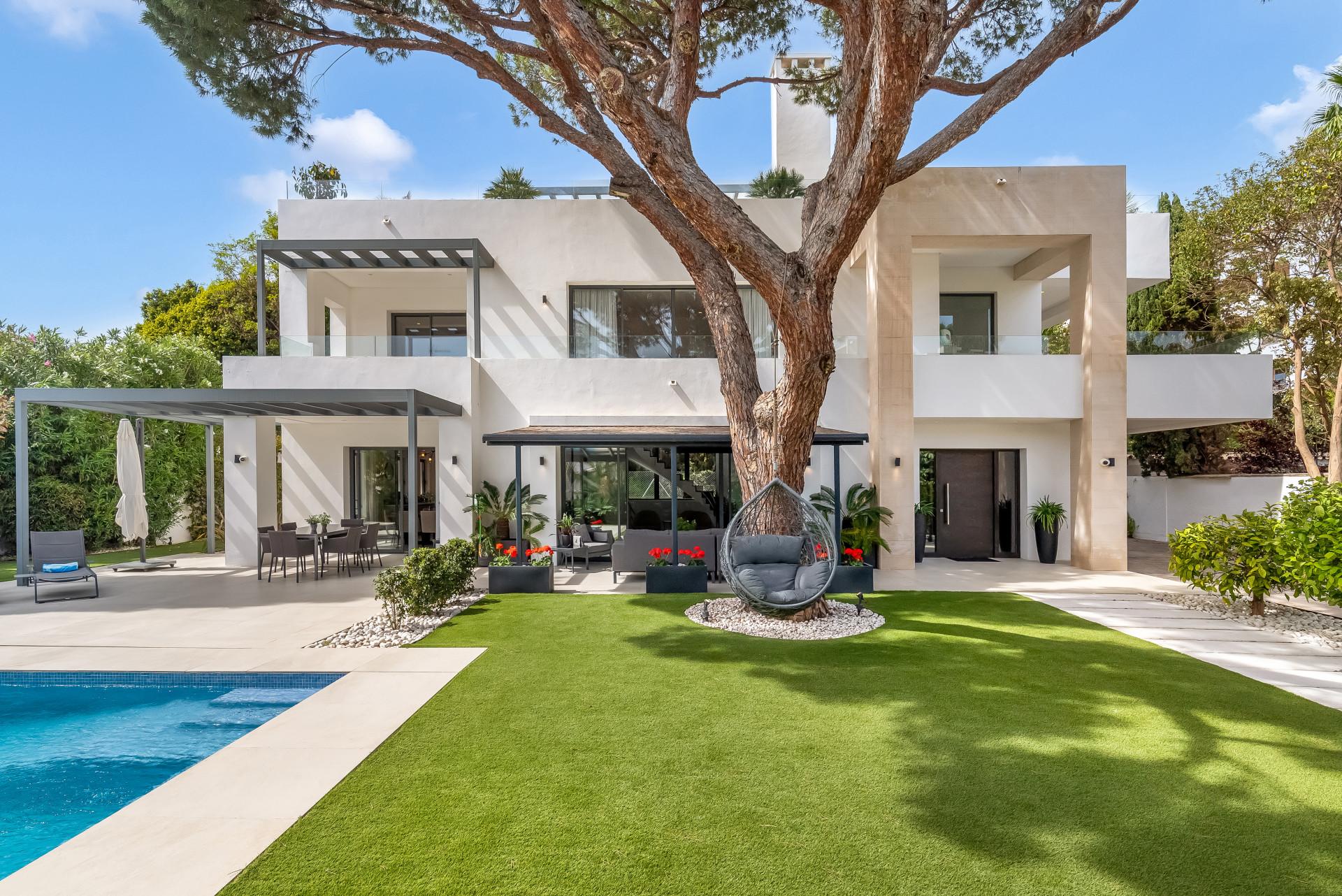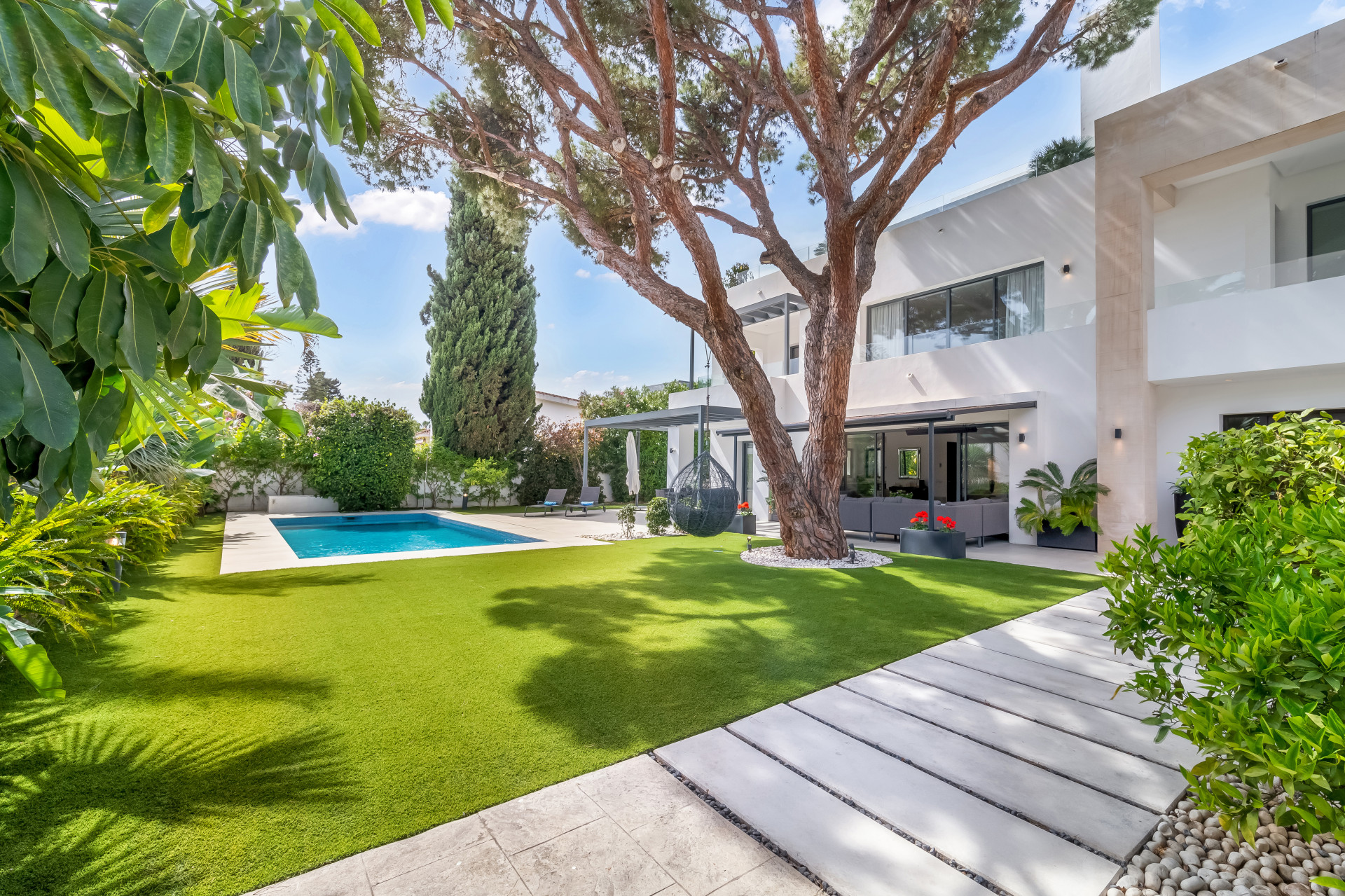 Marbella Golden Mile
Casa Pino
WEEKLY PRICE
€ 25,000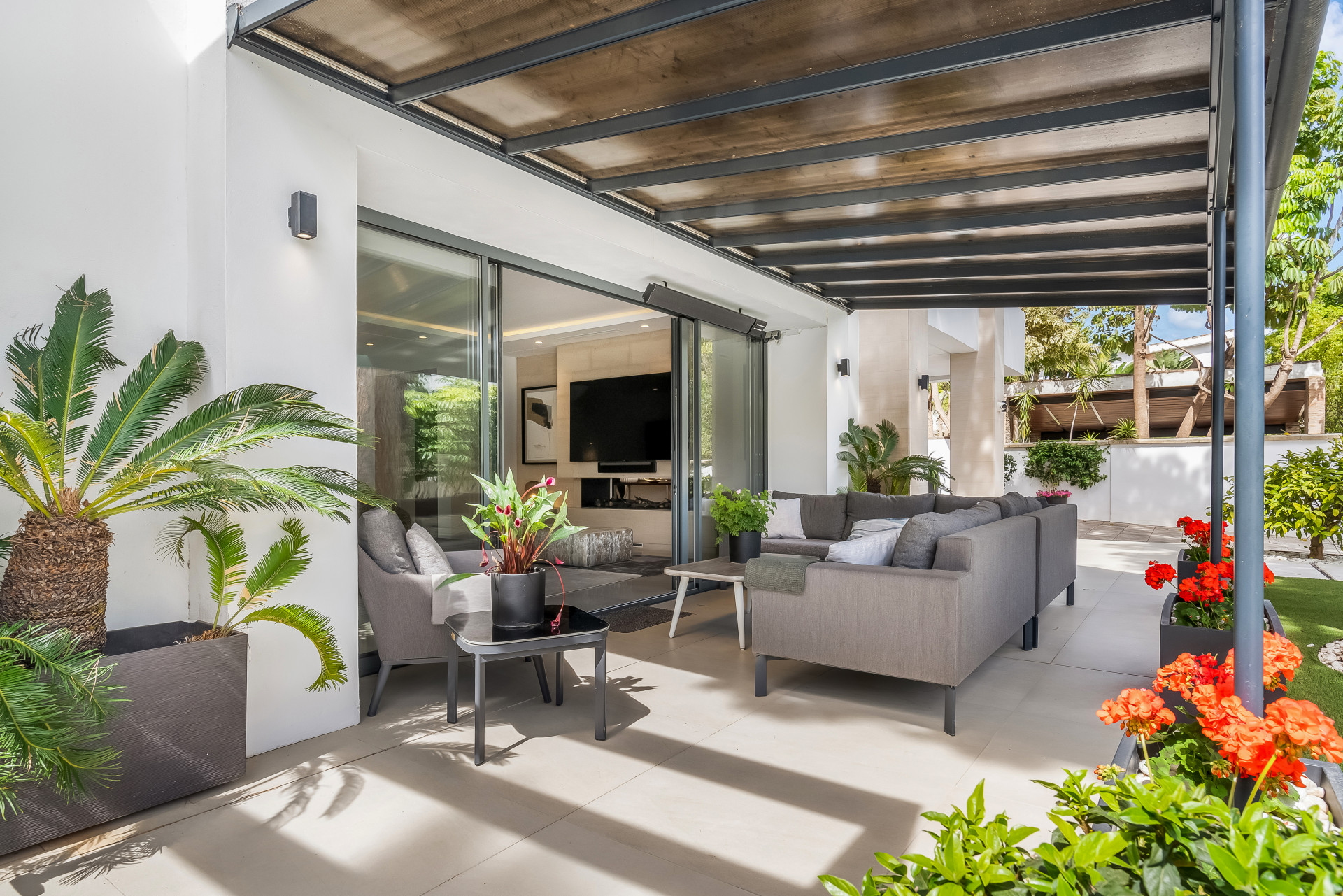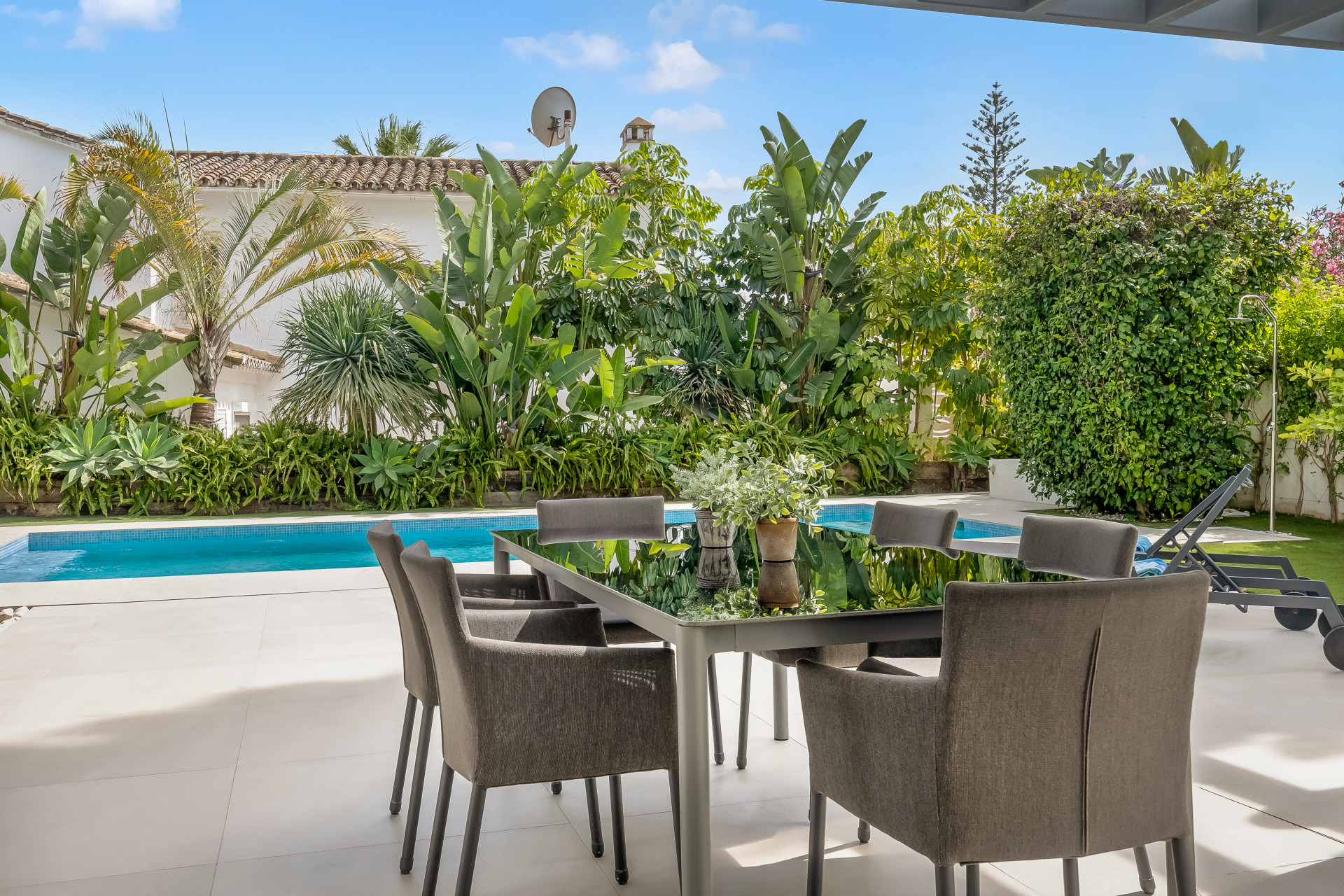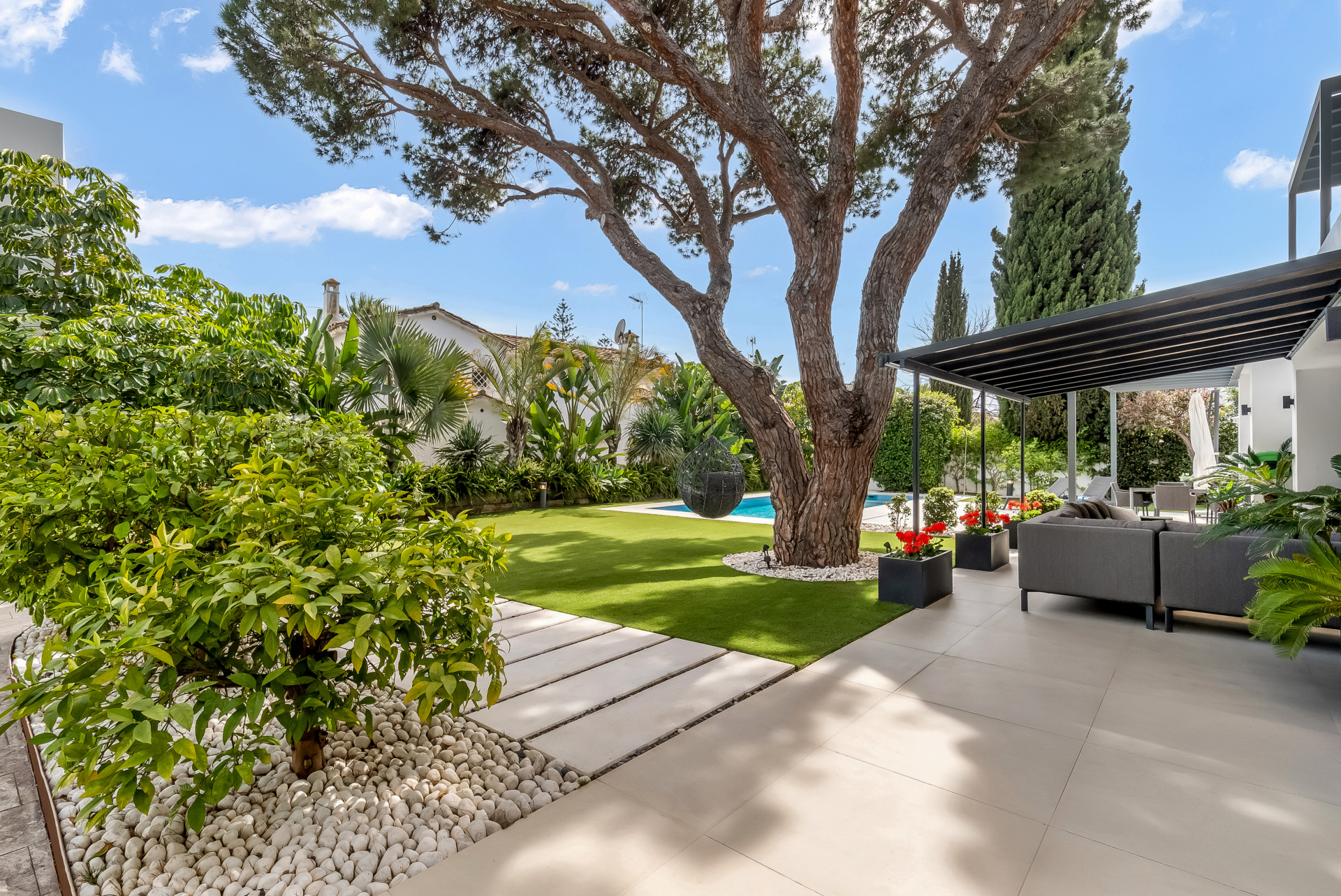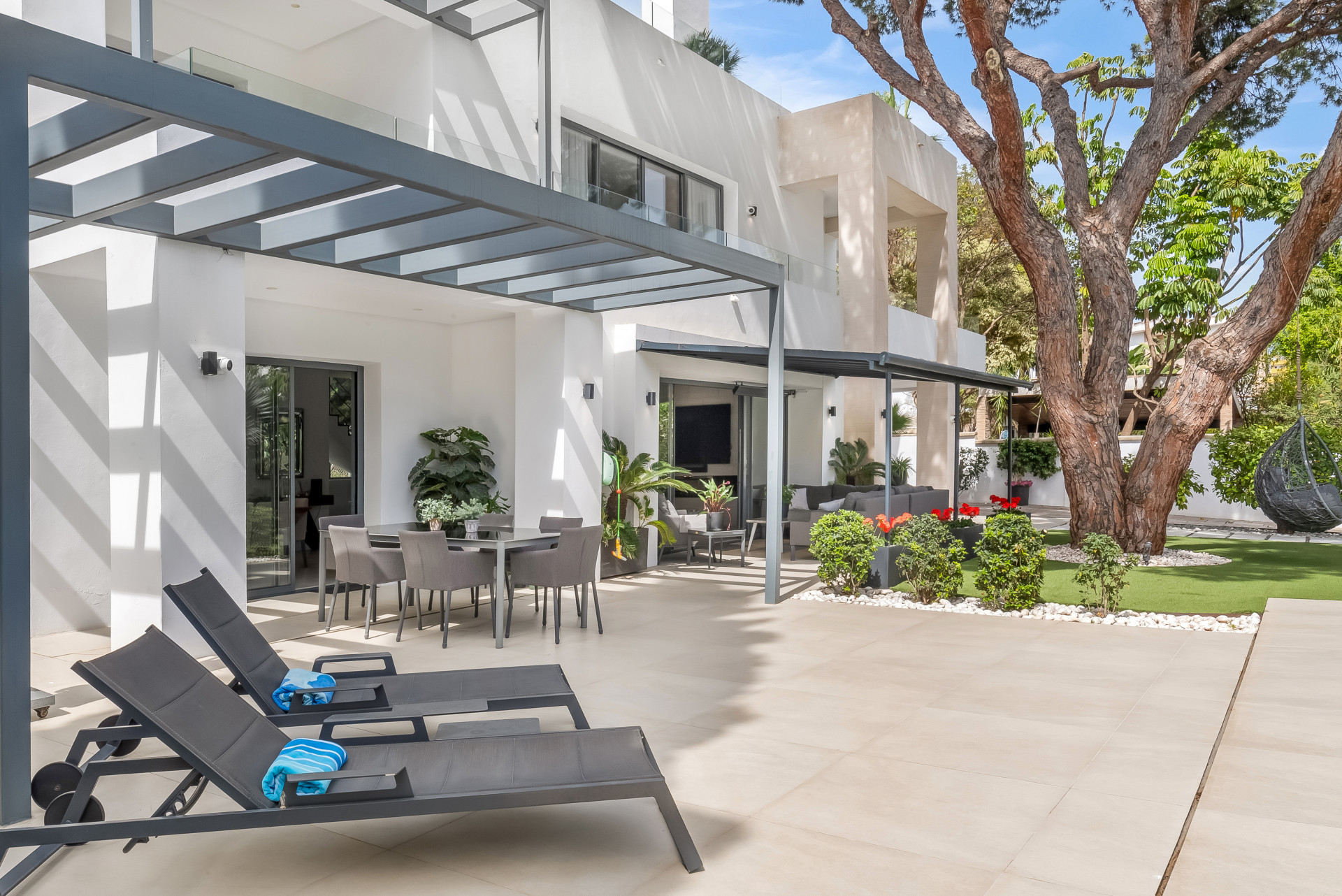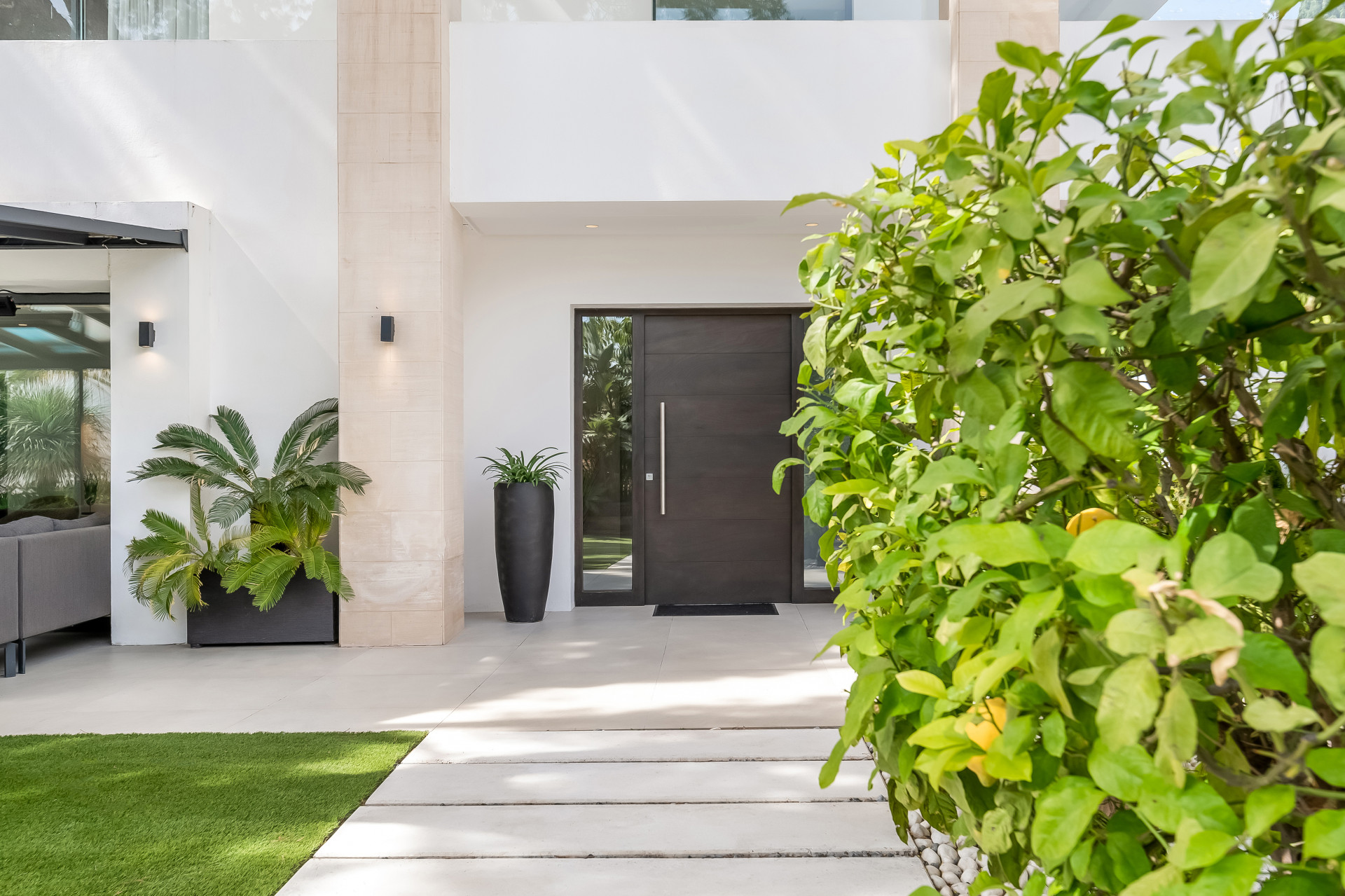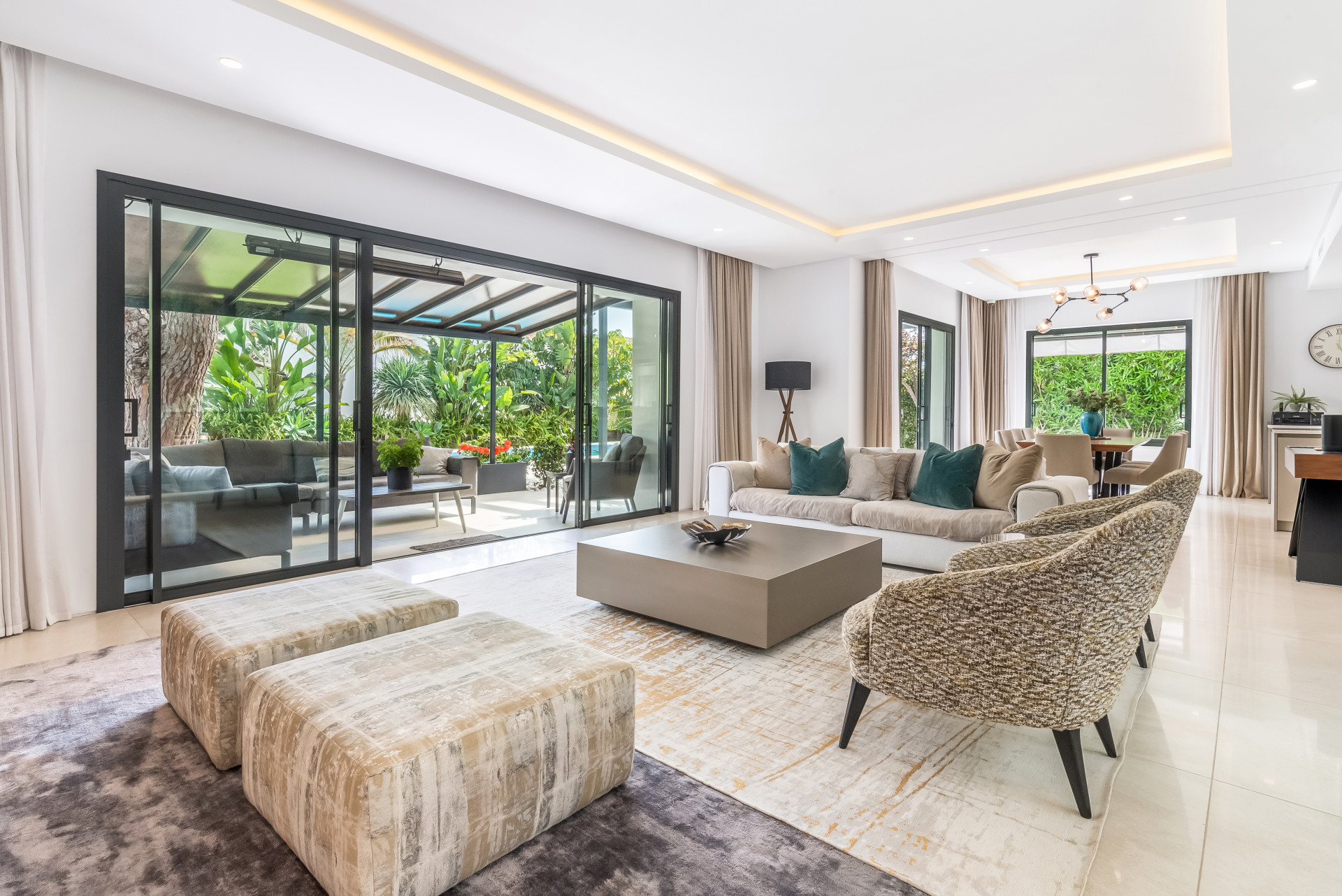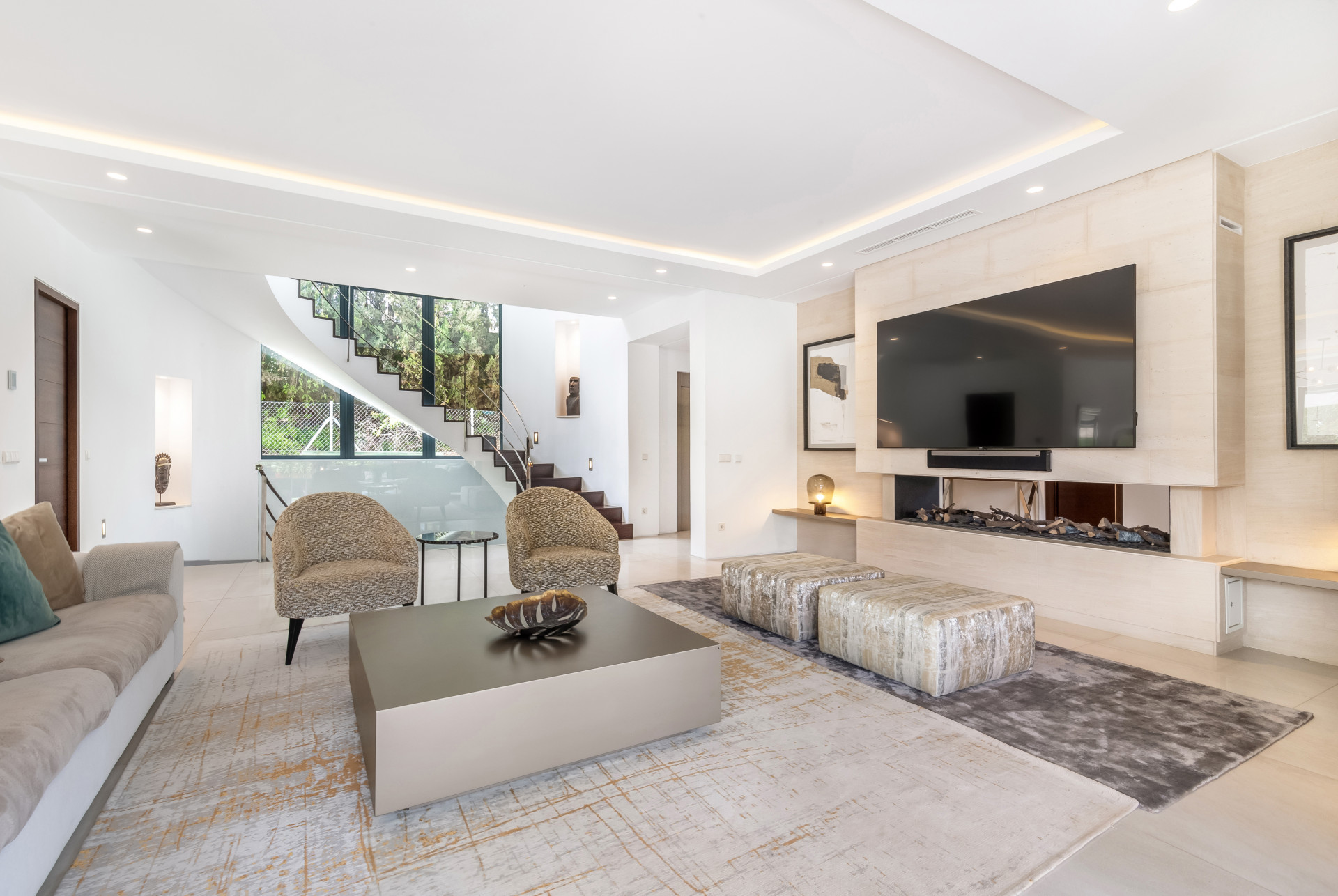 Welcome to Casa Pino, an exquisite villa located on the prestigious Golden Mile in Marbella. This stunning property offers the perfect blend of luxury, comfort, and entertainment, ensuring an unforgettable vacation experience for you and your guests. With six spacious bedrooms, a games room in the basement, a rooftop terrace with an outdoor kitchen and bar area, and a beautiful garden featuring a swimming pool and outdoor living space, Casa Pino is the epitome of refined elegance.
As you enter Casa Pino, you'll be greeted by a vast living space that sets the tone for the rest of this magnificent villa. The interior design showcases a seamless fusion of contemporary aesthetics and traditional charm, with high-quality furnishings and tasteful decor throughout. The villa is bathed in natural light, thanks to large windows that offer panoramic views of the surrounding area. The living area eatures plush sofas, elegant coffee tables, and a state-of-the-art entertainment system, creating the perfect space for relaxation and socializing. Adjacent to the living area is a formal dining room with a spacious table that can accommodate all your guests, providing an ideal setting for memorable meals and special occasions.
The villa boasts a fully equipped modern kitchen, complete with top-of-the-line appliances and ample counter space. Whether you're a seasoned chef or simply enjoy cooking, this kitchen provides everything you need to prepare delicious meals for your family and friends.
Casa Pino offers six luxurious bedrooms, each designed to provide the utmost comfort and tranquility. The master suite is a private sanctuary, featuring a king-size bed and an en-suite bathroom with a soaking tub and a separate shower. The remaining bedrooms also offer generous sleeping arrangements, ensuring that everyone can unwind in their own private space.
For entertainment and recreation, the basement of Casa Pino houses a games room that will keep guests of all ages entertained for hours. As you make your way to the rooftop terrace, you'll be greeted by breathtaking views of the surrounding area and the Mediterranean Sea. This expansive outdoor space is a true highlight of Casa Pino, featuring a fully equipped outdoor kitchen and bar area. The garden of Casa Pino is a true oasis, featuring a sparkling swimming pool surrounded by comfortable sun loungers. Take a dip in the pool to cool off during the day or relax by the water's edge while soaking up the sun.
Located on the coveted Golden Mile in Marbella, Casa Pino offers easy access to some of the finest restaurants, shops, and entertainment venues in the area. The vibrant nightlife of Marbella and the beautiful beaches of the Costa del Sol are just a short distance away, allowing you to immerse yourself in the renowned Mediterranean lifestyle.
Indulge in the epitome of luxury and relaxation at Casa Pino, a stunning villa that promises an unforgettable vacation experience.
Array