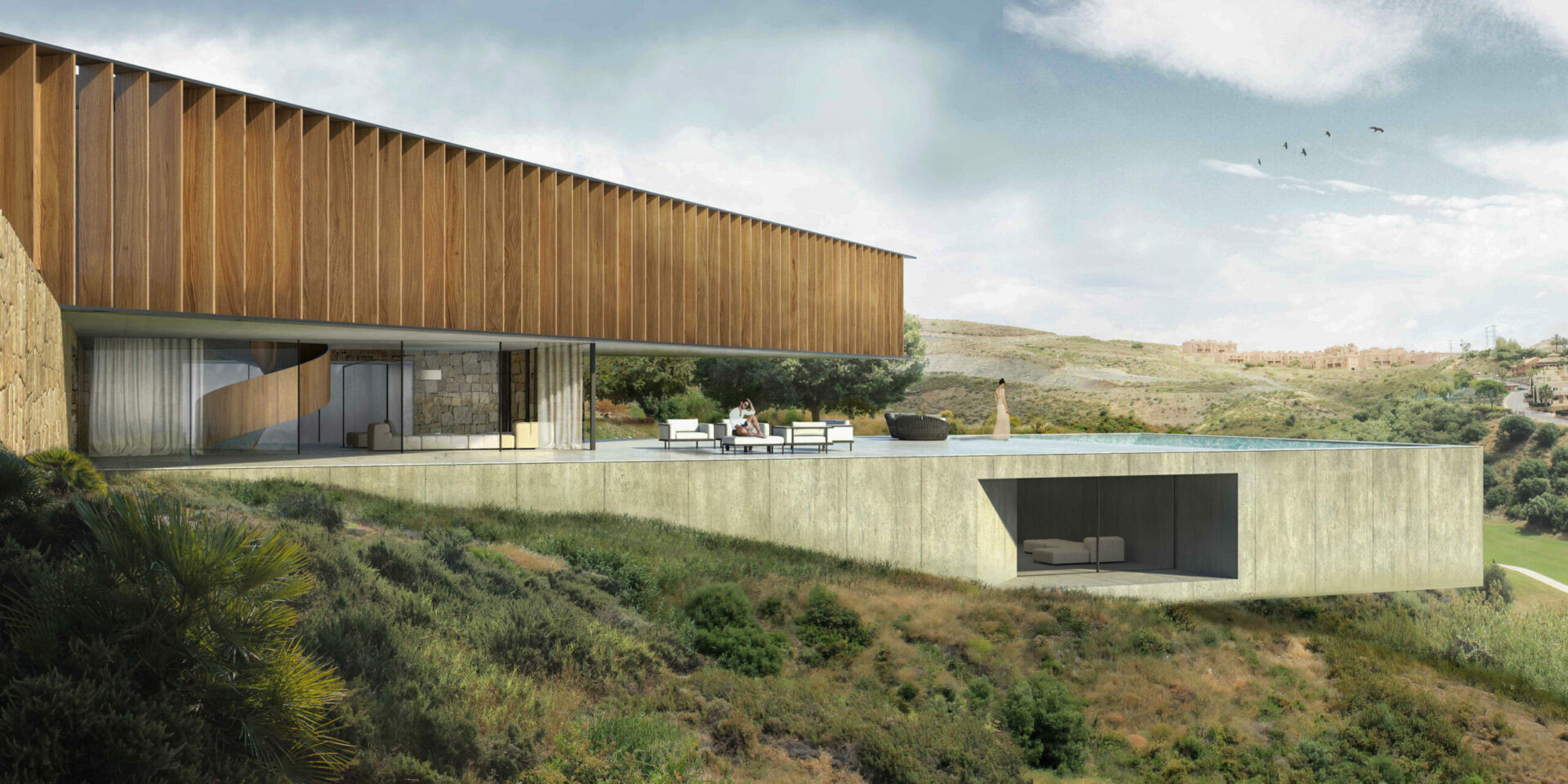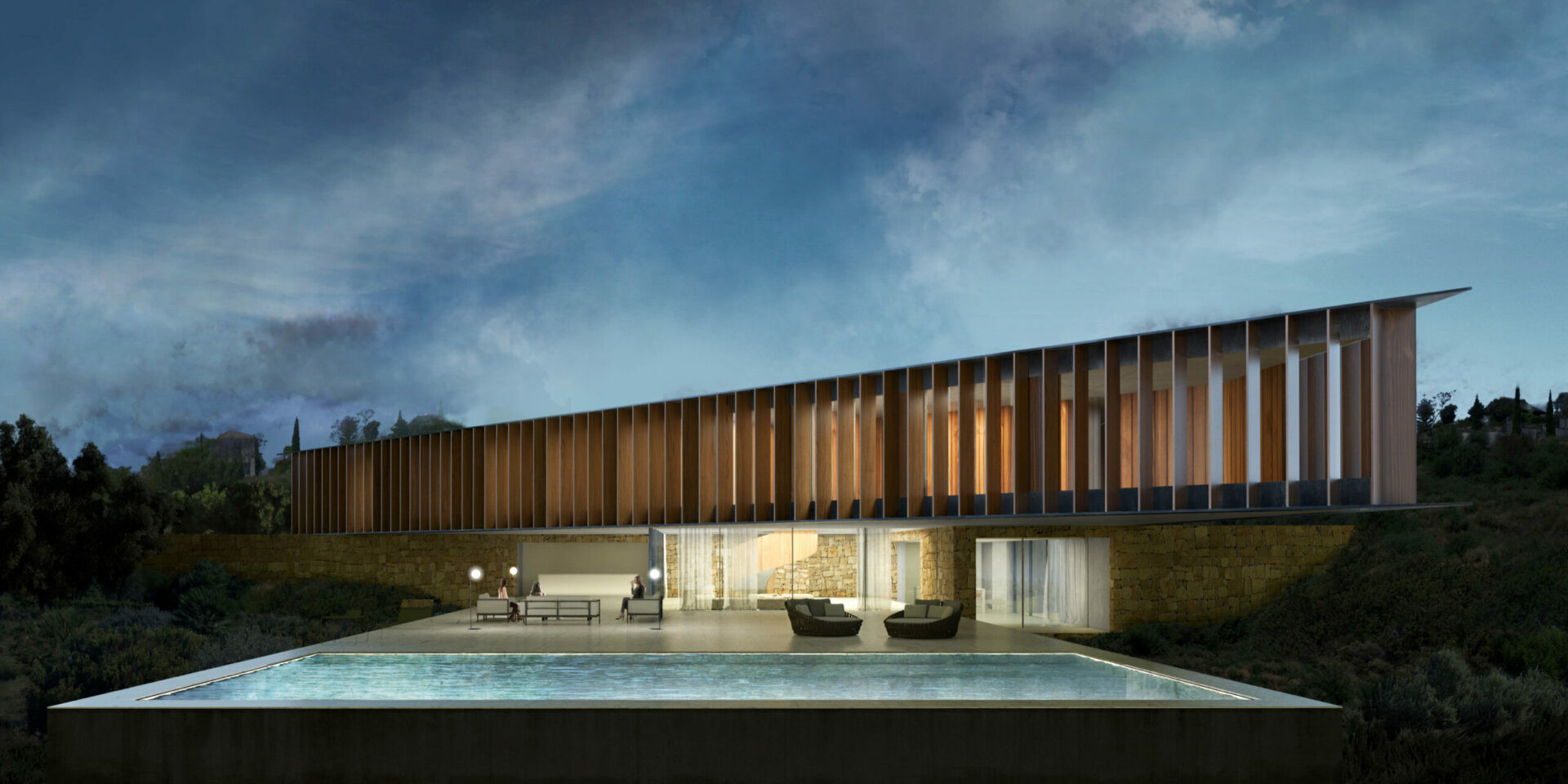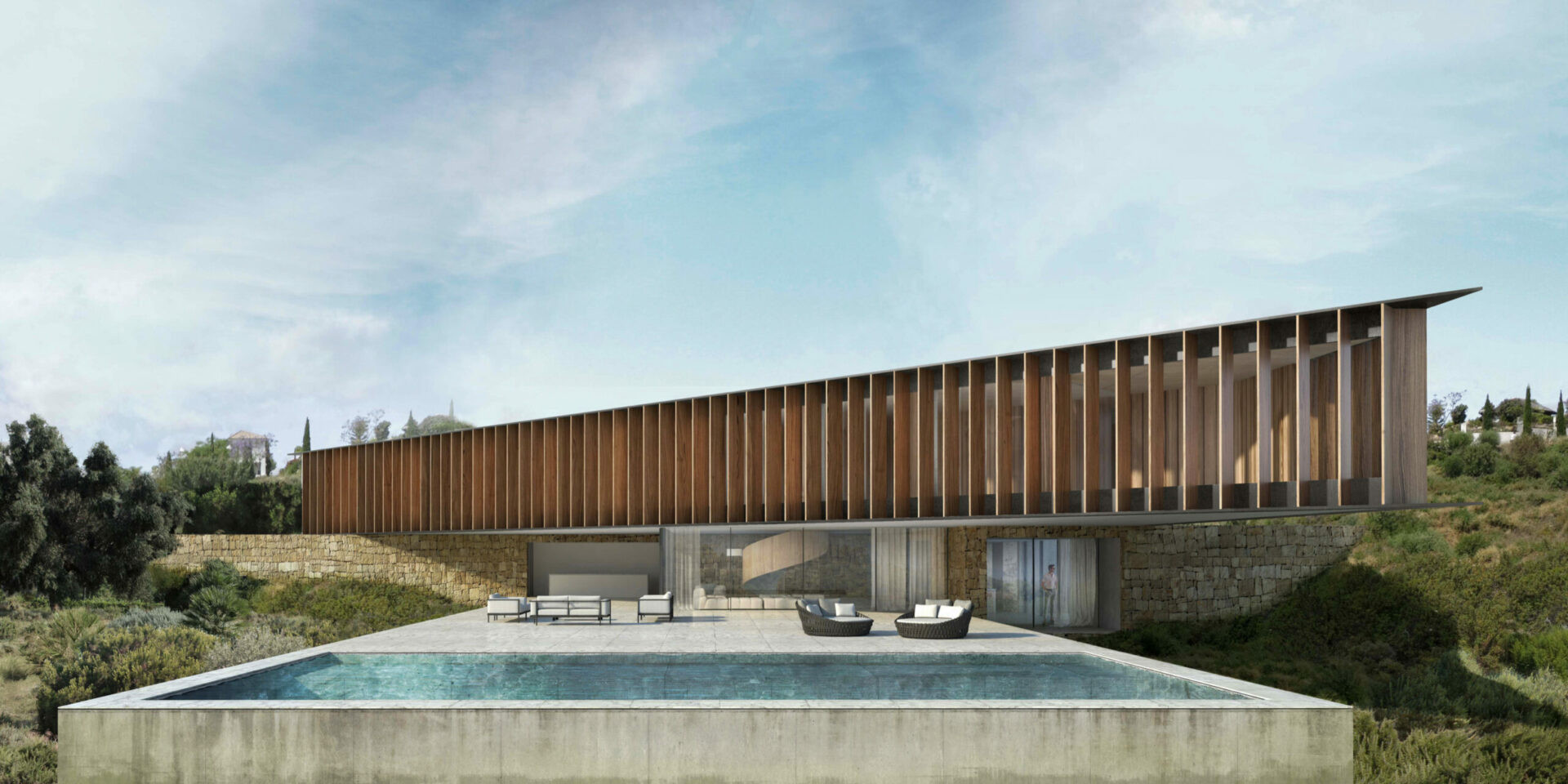 Los Flamingos
Avant-garde luxury villa in prime location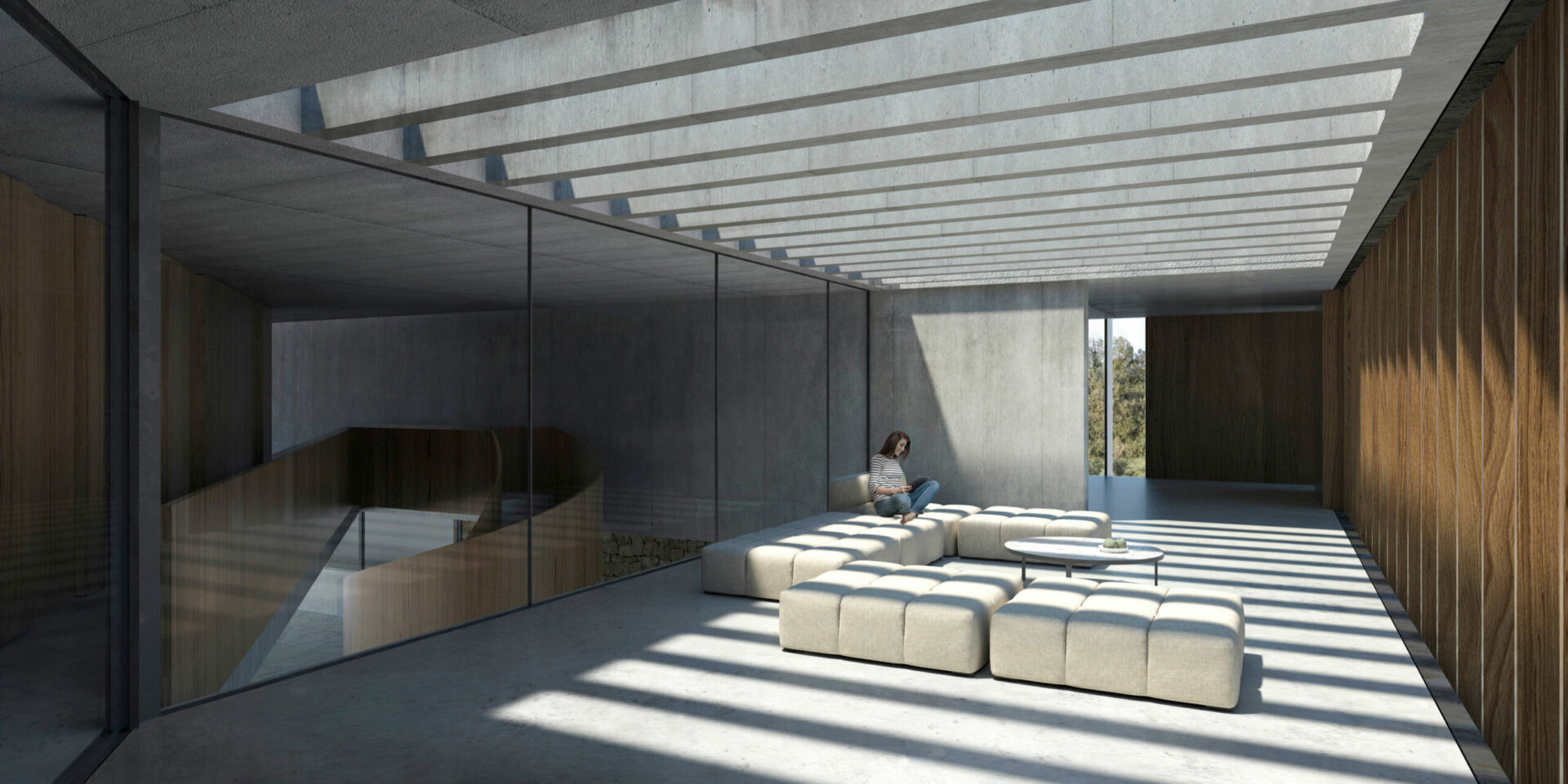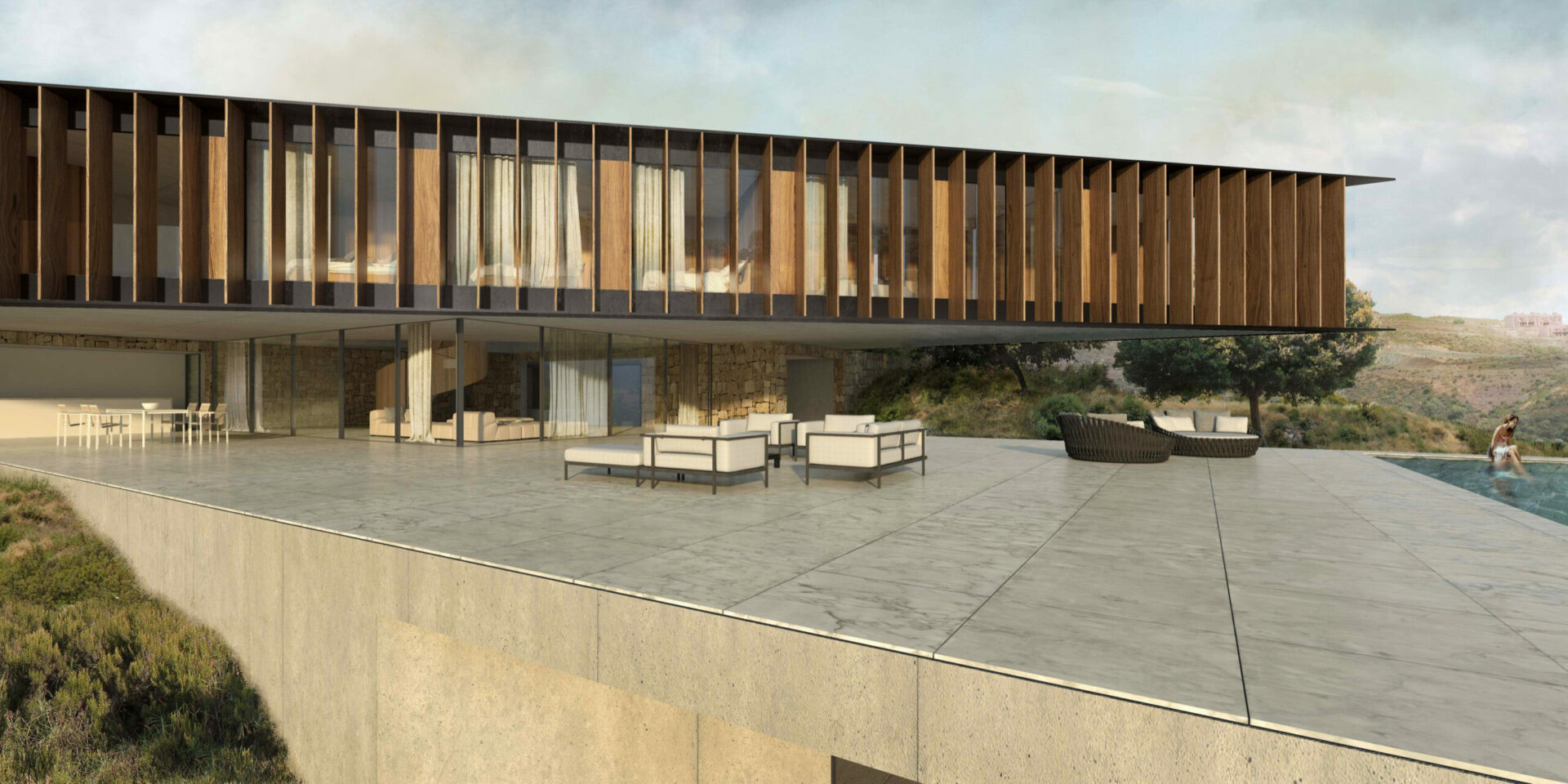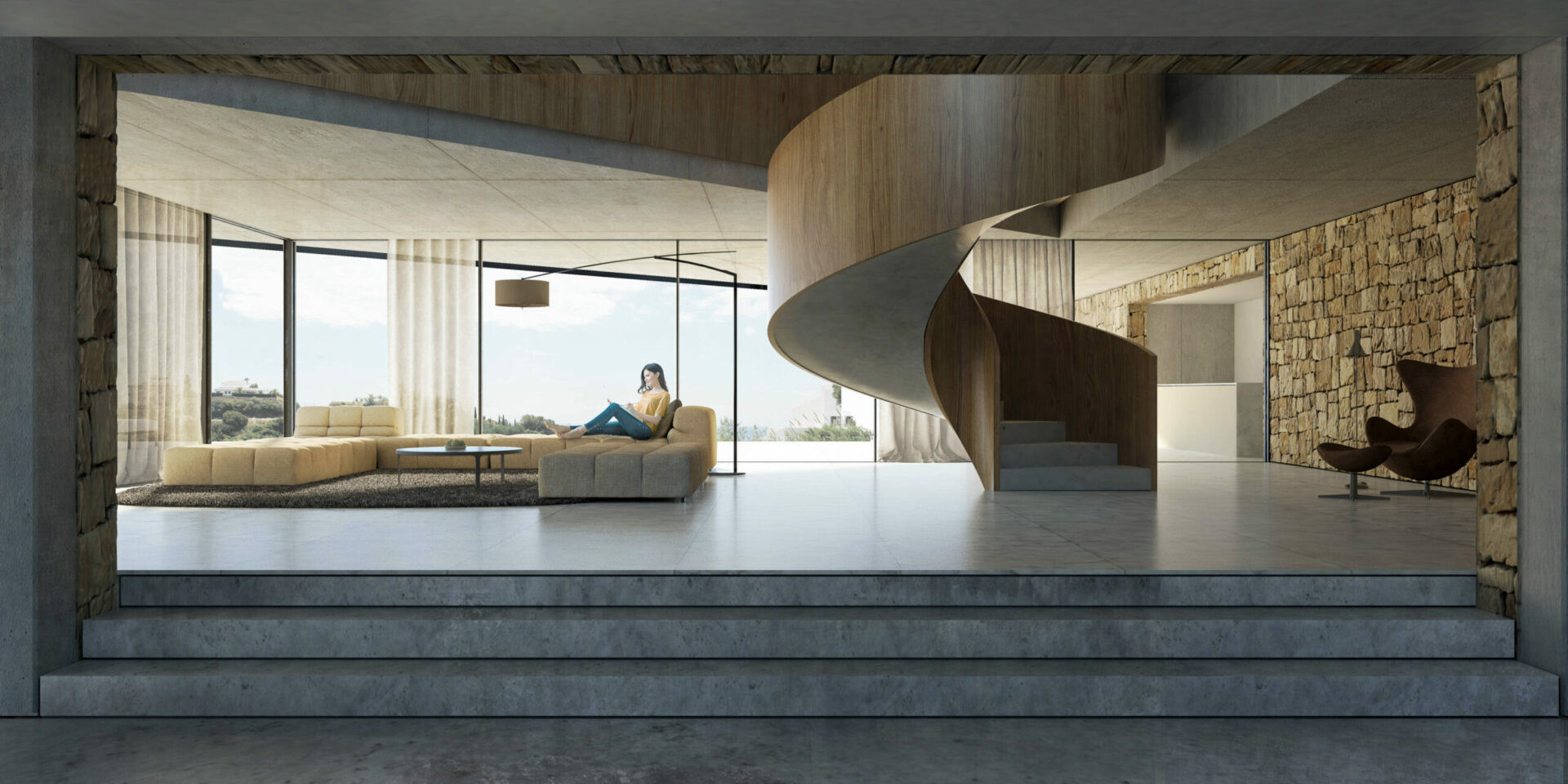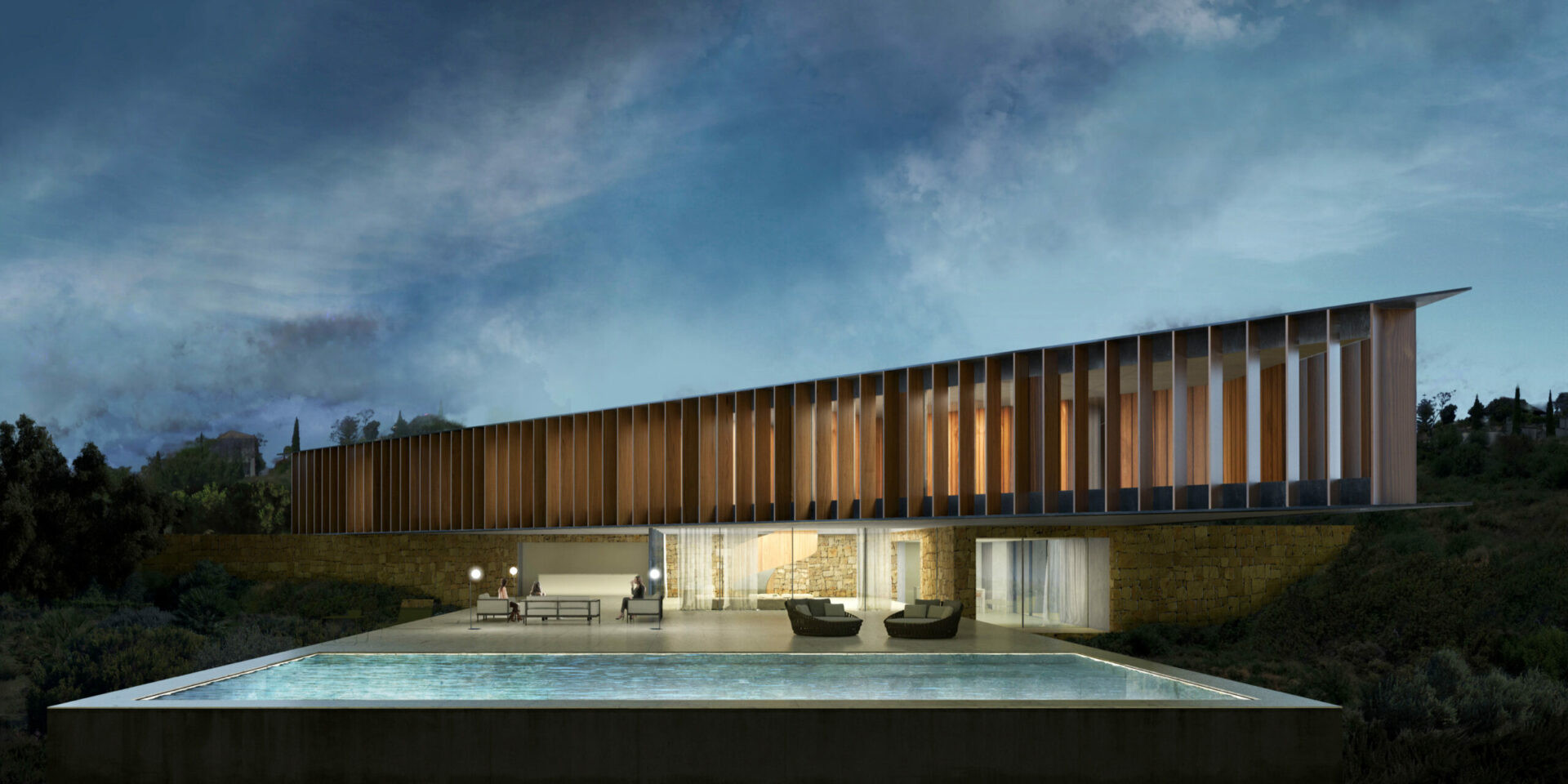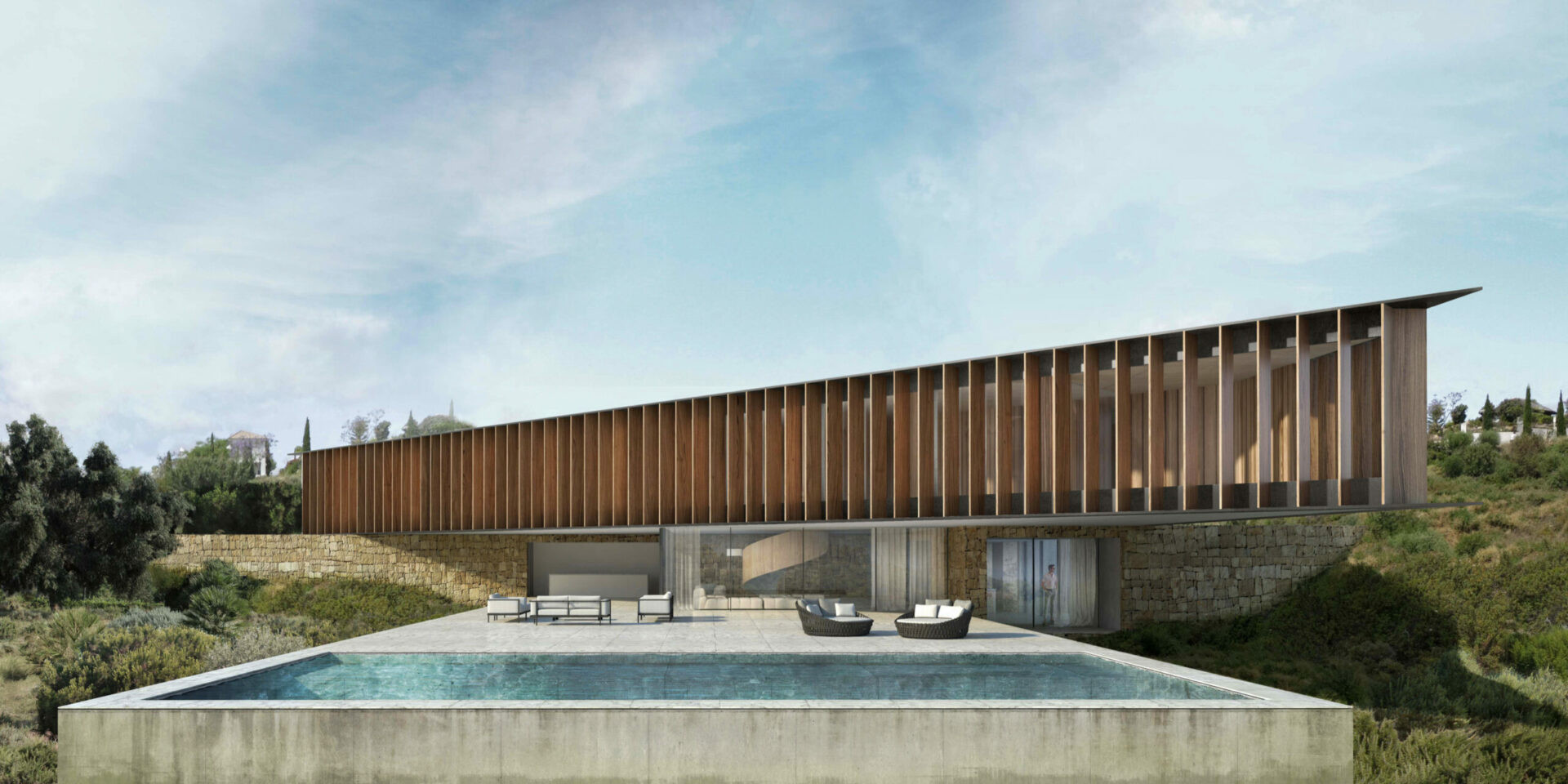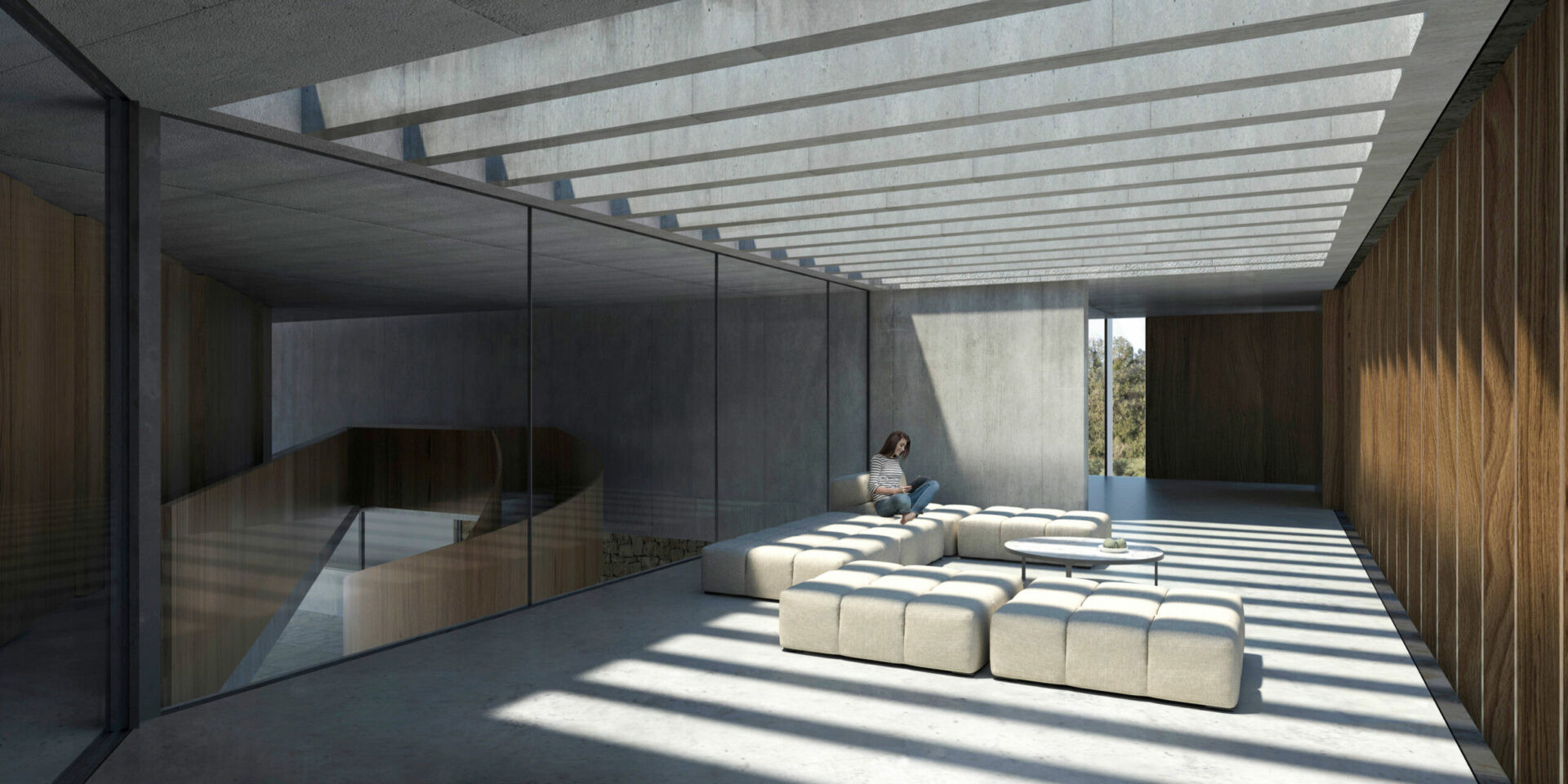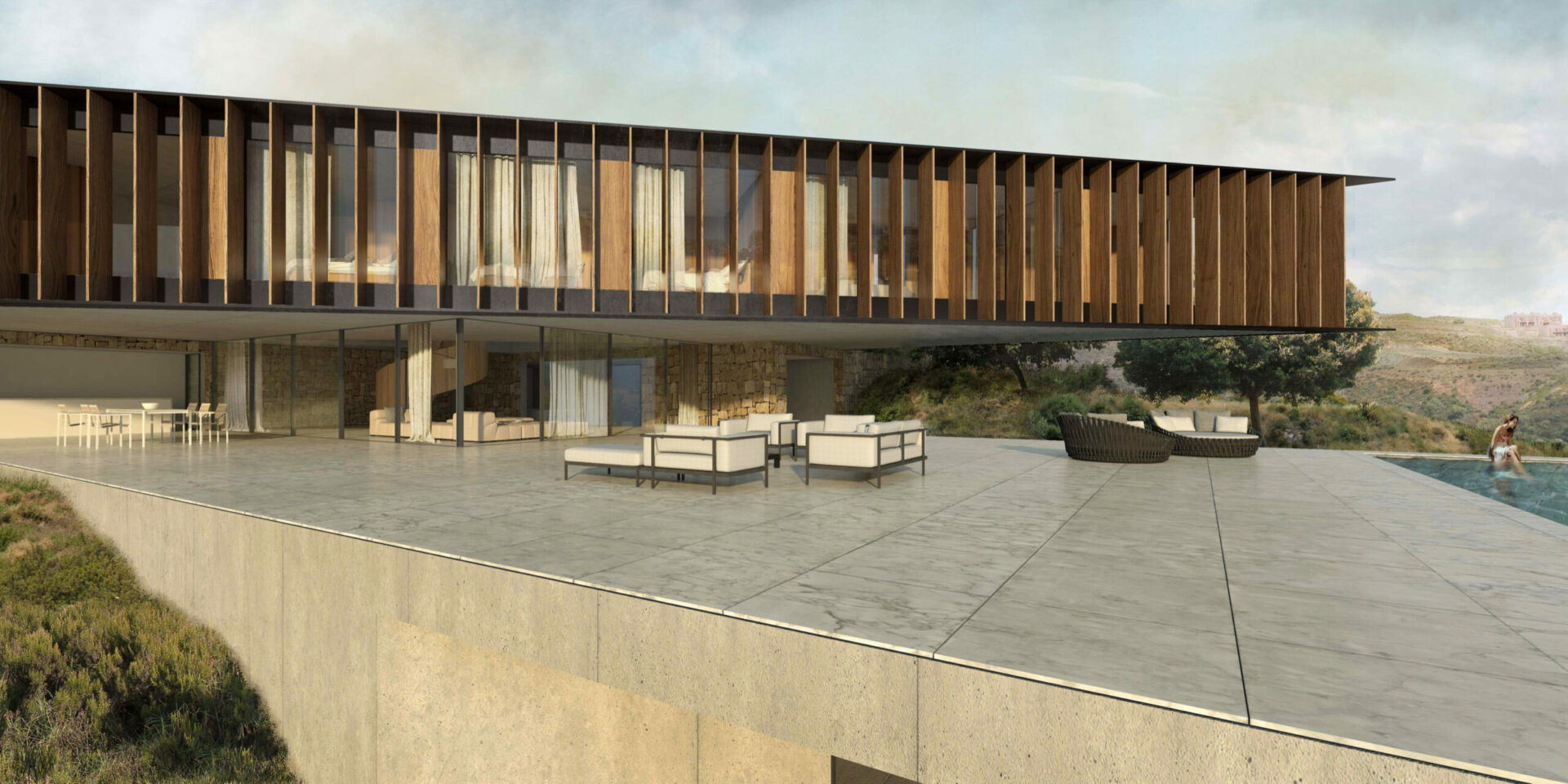 Peaceful location in the foothills of Marbella                                              This amazing villa resides in the hills of Benahavis, at the eastern slope of Los Flamingos Golf. This is a tranquil and secure environment positioned a few minutes' drive from Marbella and exciting Puerto Banus. The dwelling perfectly adjusted to the surroundings, taking full advantage of the views towards the sea, the rolling greens of the golf course, as well as the remaining lush vegetation of the land.
The epitome of luxury and natural living                                                    This avant-garde residence offers all the comforts of a contemporary home. The design of the residence pursues the concept of "seeing without being seen". With an elevated setting and trapezoidal shape, the home ensures both the most magnificent panoramic views and complete privacy at all times, hiding from external sights. It's an astonishing family home distributed over three floors and consists of spacious segments, a breathtaking swimming pool, and ample terraces. The villa establishes a hierarchy of uses according to the levels and routes, which helps the internal organization, spatial relationships, and privacy.
The entrance of the home is through the upper level, linked to the bedrooms and fluid interior living spaces. The intermediate level is dedicated to the most day time uses, in relation to daily life activities and socialization. In the basement, you will find plenty of spaces for leisure and entertainment. Being only partially in the ground, the basement incorporates visual power from the outside with natural light and views of the pool and cistern. The southern wing of the basement is almost entirely represented by an impressive indoor pool of almost 35m2, designed as a swimming lane. The pool area is complete with changing rooms, a gym, and a multi-purpose room. In the heart of the basement is an immense home cinema, enjoying the great soundproofing that the underground space features.
Array